CHRISTI'S WORK FEATURED IN: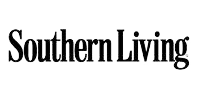 Travel In Luxury For Less With Designers & Business Execs!
Born with the wanderlust gene, my husband, my mom, and I travel more than half of the year. Combined, we've lived in more than 30 cities across the world. I invite you to explore the coolest people, awesome travel destinations and tips, beautiful art, fashion, and design – all sorted by city, region, and country here on P.S. This Rocks. To help you best navigate our travel recommendations, P.S. This Rocks is searchable and sorted by region, city, and country.
Slide Anything shortcode error: A valid ID has not been provided
Best Interior Design Blogs
Just Us, Mom, & The Furbabies
Welcome to the lives of some serial globetrotters with two cute poodles included. If you like enjoying life to the fullest and want luxury for less, you're reading the right travel blogs. If you love interior design, art, and want a list fo the best places in the world, sorted like a travel diary by region….
Slide Anything shortcode error: A valid ID has not been provided