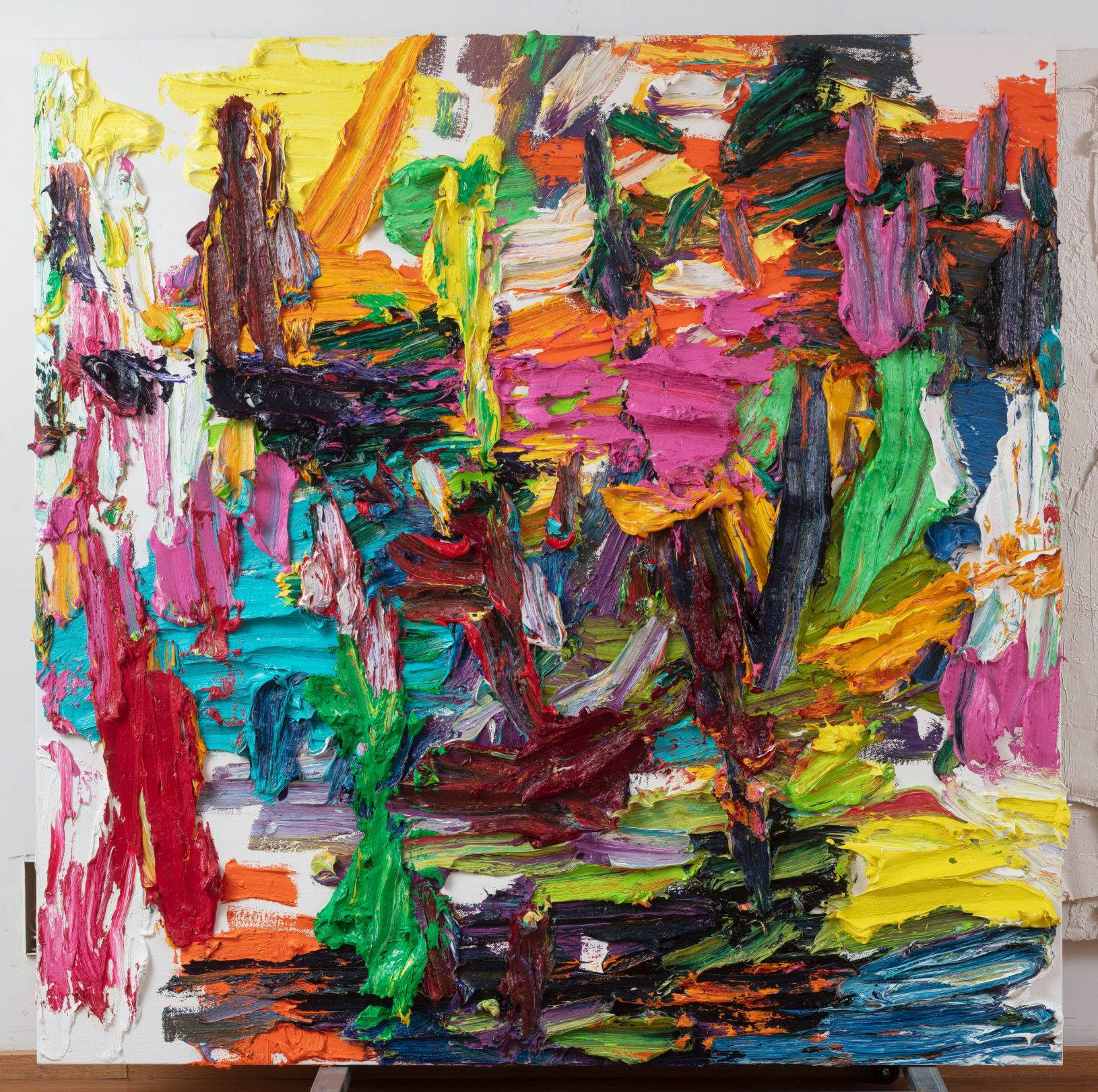 Best of Art Basel Hong Kong 202
Christi Tasker's Best of Art Basel Hong Kong 2023
For those of you who have followed me for a while, you know I love art! And the best part is – I curate art for clients, hospitality, and other marketing projects.
In the process, I am often inspired to paint or create art myself. Please visit my art shop to see the art that I have available. Here is all available Art, and this link contains only Christi Tasker Original Artwork and my mom, Pamela Reeves Original Artwork.
Enjoy seeing some of my selections from Art Basel Hong Kong 2023.
Be sure to check out all of my Art Inspiration Blogs from Art Basel over the years. Here are all of my Art Blogs.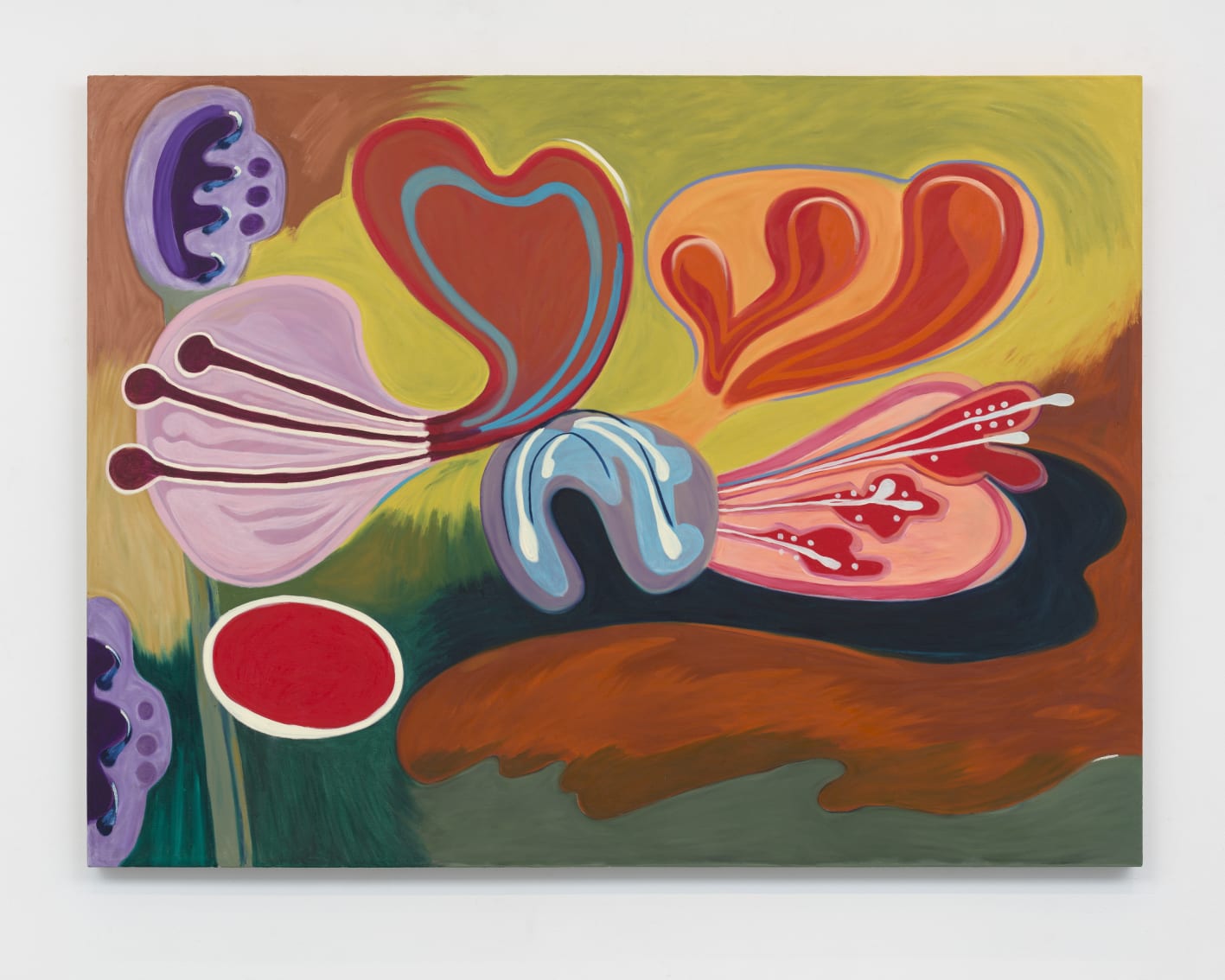 Description
ARTIST
Artwork Details
Artwork size
180.3 x 180.3 (cm)
71.0 x 71.0 (inch)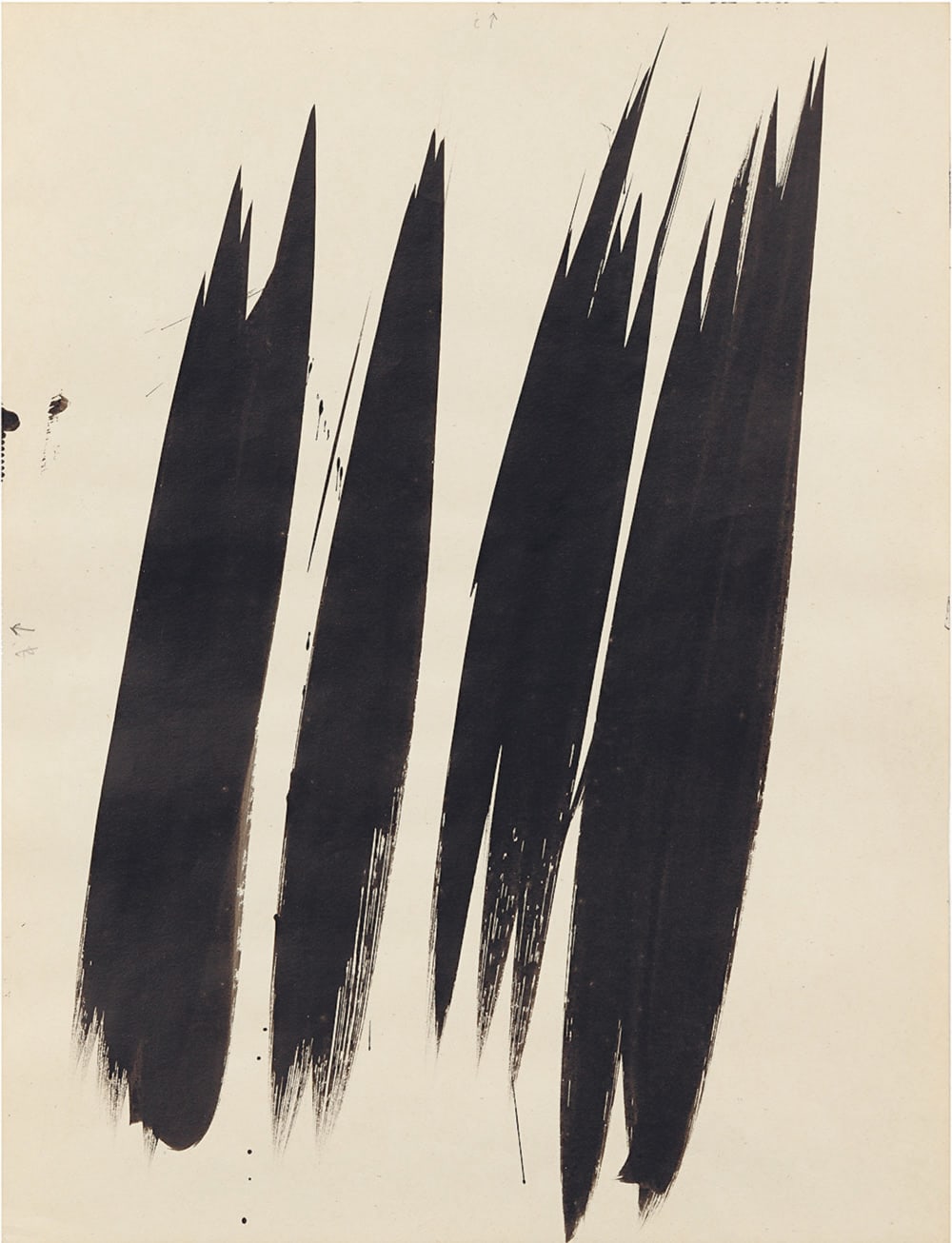 Description
This work is registered by Fondation Hans Hartung et Anna Eva Bergman, Antibes, under no. CT0206-6 and will be included in the Catalogue Raisonné de l'oeuvre de Hans Hartung currently being prepared
Provenance:
Private collection
Exhibitions:
2019, London, Mazzoleni, Hans Hartung and Art Informel, cat. p. 38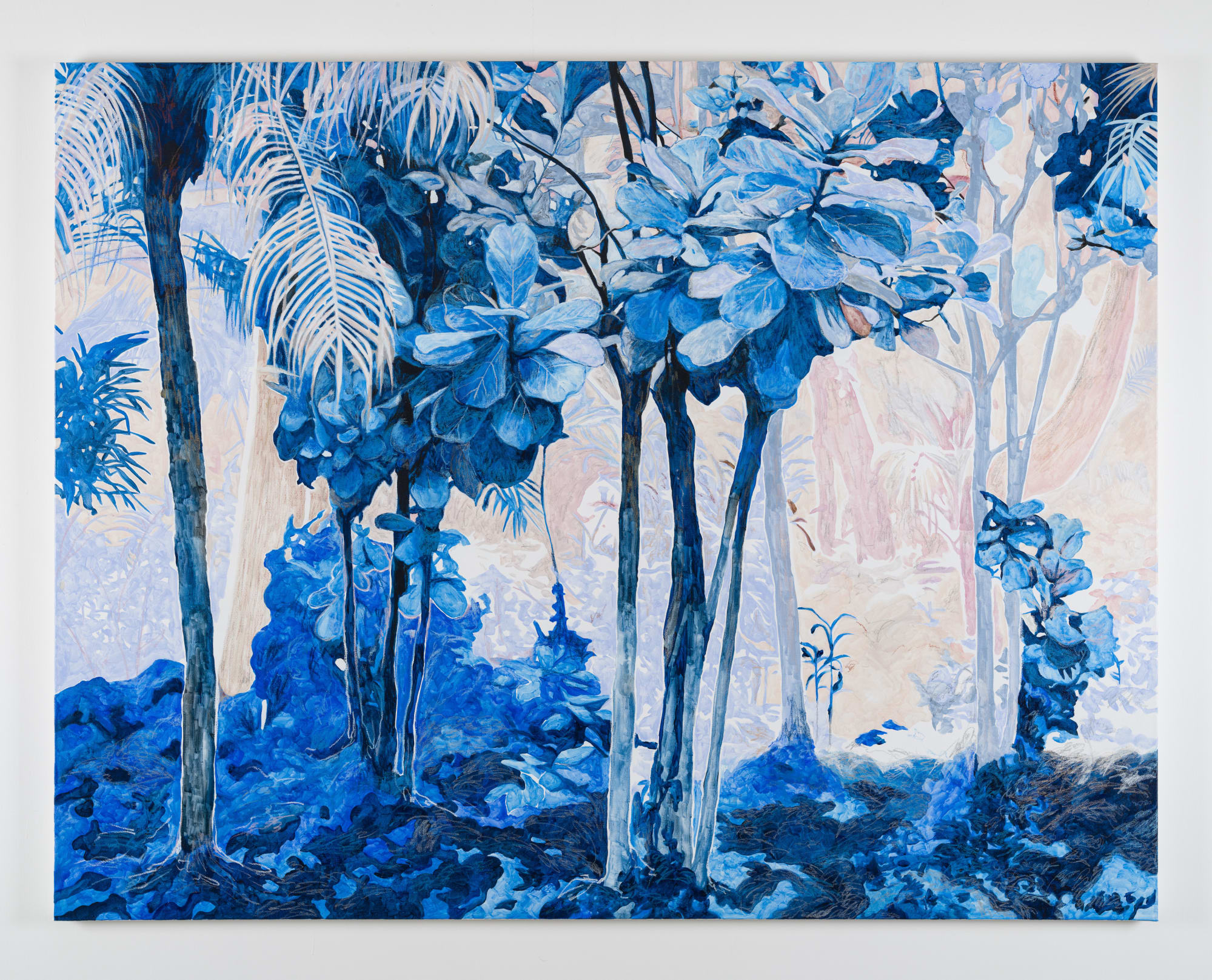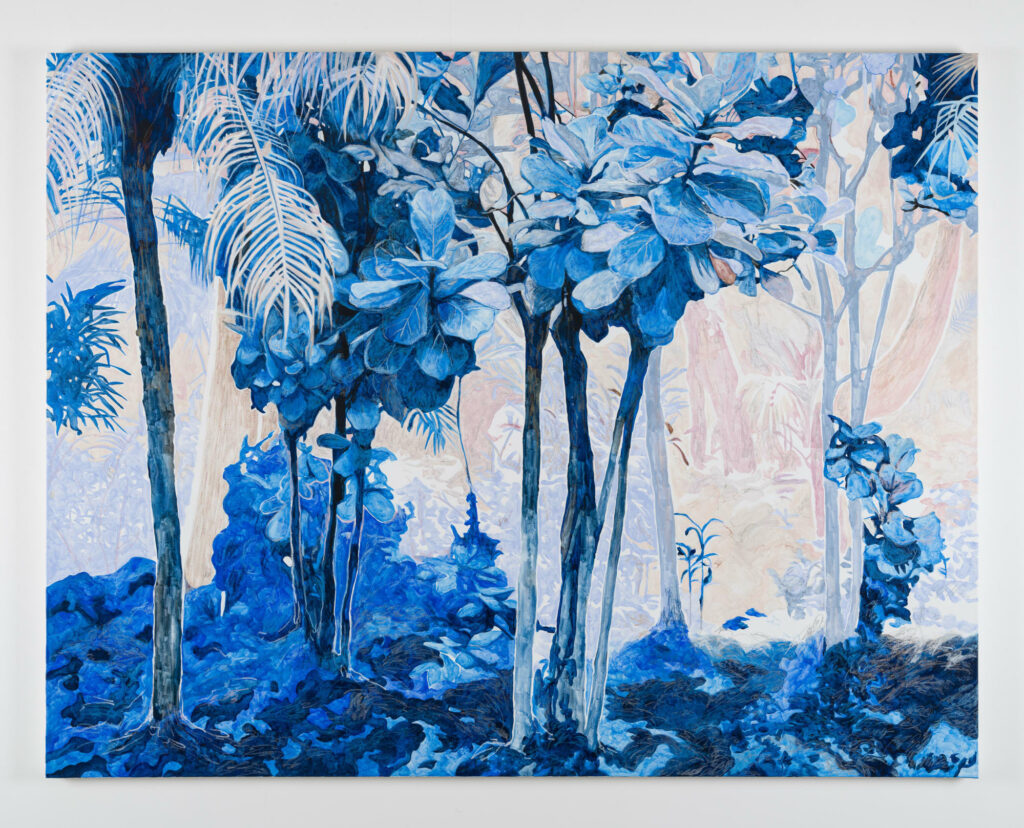 Tobe KAN
2023
A rest 6 默謐, 2023
Artwork Details
Painting
acrylic and oil pastel on canvas
Artwork size
140.0 x 180.0 (cm)
55.1 x 70.9 (inch)
Shown at Art Basel Hong Kong, Featured by Christi Tasker as Best of Art Basel Hong Kong 2023

ARTIST
Description
Questioning social norms and relationships and developing an approach to one's own identity and sexuality are at the center of Scheirl's life art. In her*his works, the intertwining of biography and art, the question of one's own identity, and crossing boundaries of gender and genre are options.
The artist, who achieved international fame in the late 1980s for her*his experimental film and video works, recently made highly regarded contributions to the documenta 14 in Kassel and Athens and the Lyon Contemporary Art Biennale. Together with Jakob Lena Knebl she*he represented the Austrian Pavilion at the 2022 Venice Biennale
Shown at Art Basel Hong Kong, Featured by Christi Tasker as Best of Art Basel Hong Kong 2023
ARTIST
Artwork Details
Painting
Acrylic and resin on canvas
Edition Unique
Artwork size
110.0 x 85.0 (cm)
43.3 x 33.5 (inch)
Description
Photographer: Ringo Cheung
Courtesy of the artist and Perrotin
Shown at Art Basel Hong Kong, Featured by Christi Tasker as Best of Art Basel Hong Kong 2023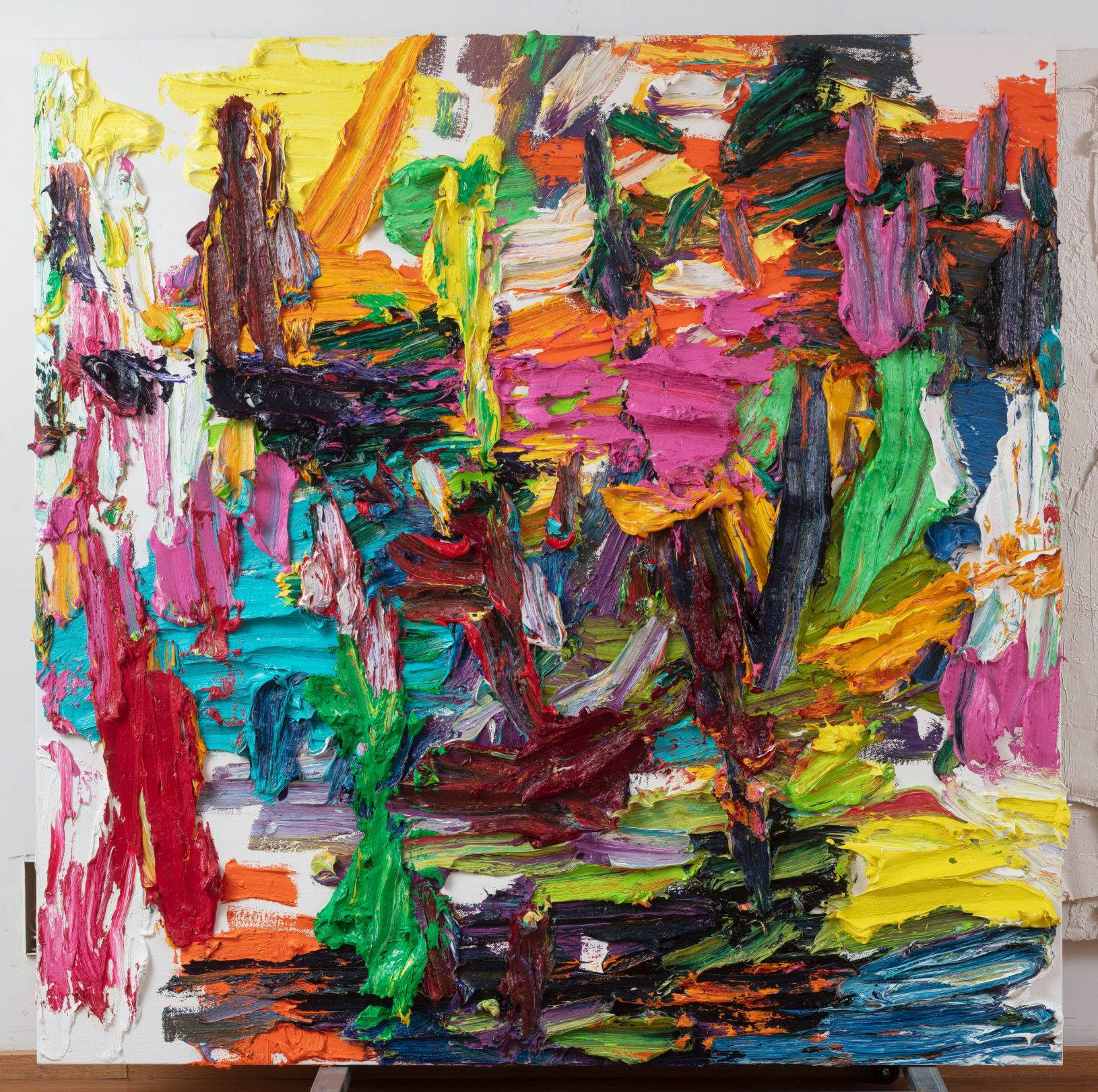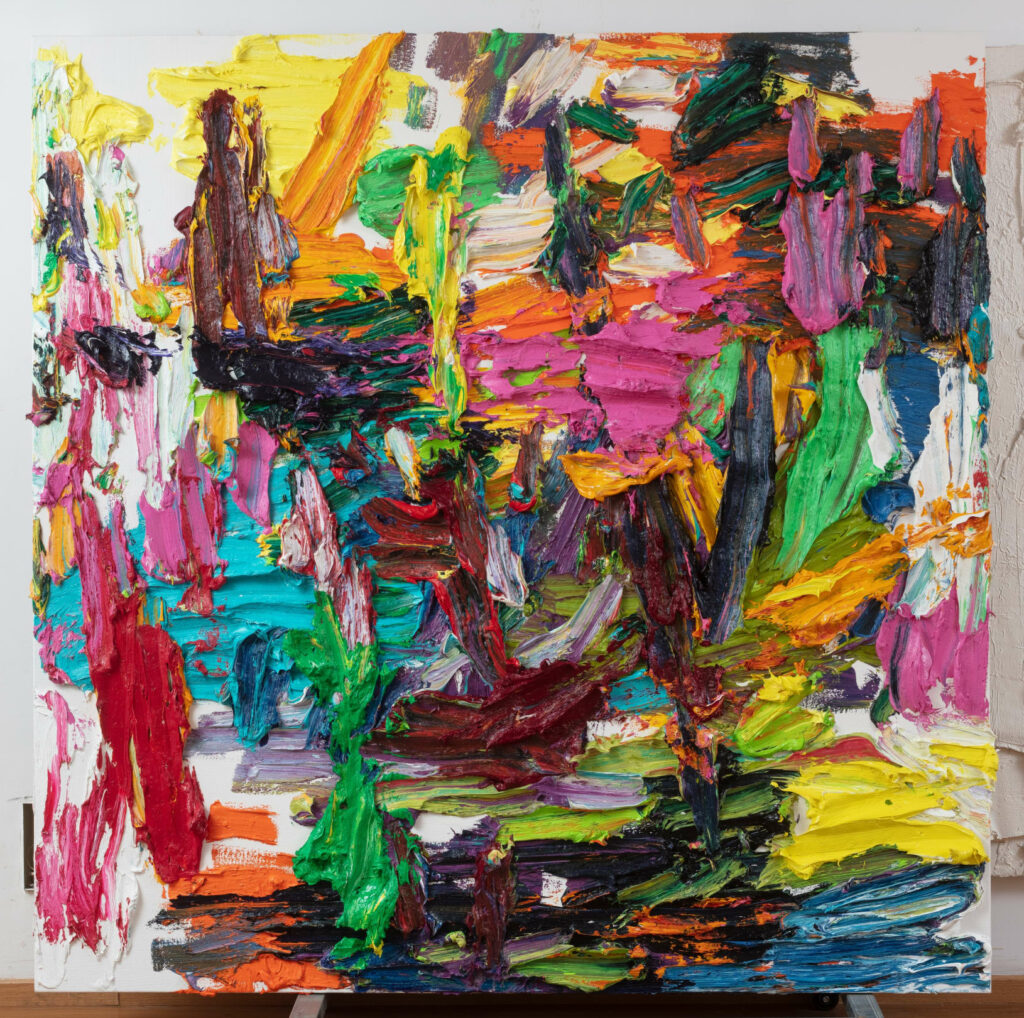 ARTIST
Zhu Jinshi
Description
Zhu Jinshi is a pioneer of Chinese abstract art and installation art. Though abstract, Zhu's work is rooted in metaphor. Experience—fleeting and internal—is embodied in the inert substance to which it is committed and in which it finds an imaginative and deeply expressive equivalent.
Several of Zhu's signature abstract thick paintings will be on view, including Who Is Guan Yunchang. This work is the key piece among all 2 x 2 metre works. The series takes the classical novel Romance of the Three Kingdoms as a hidden background to construct an abstract multi-dimensional space.
Shown at Art Basel Hong Kong, Featured by Christi Tasker as Best of Art Basel Hong Kong 2023
Shown at Art Basel Hong Kong, Featured by Christi Tasker as Best of Art Basel Hong Kong 2023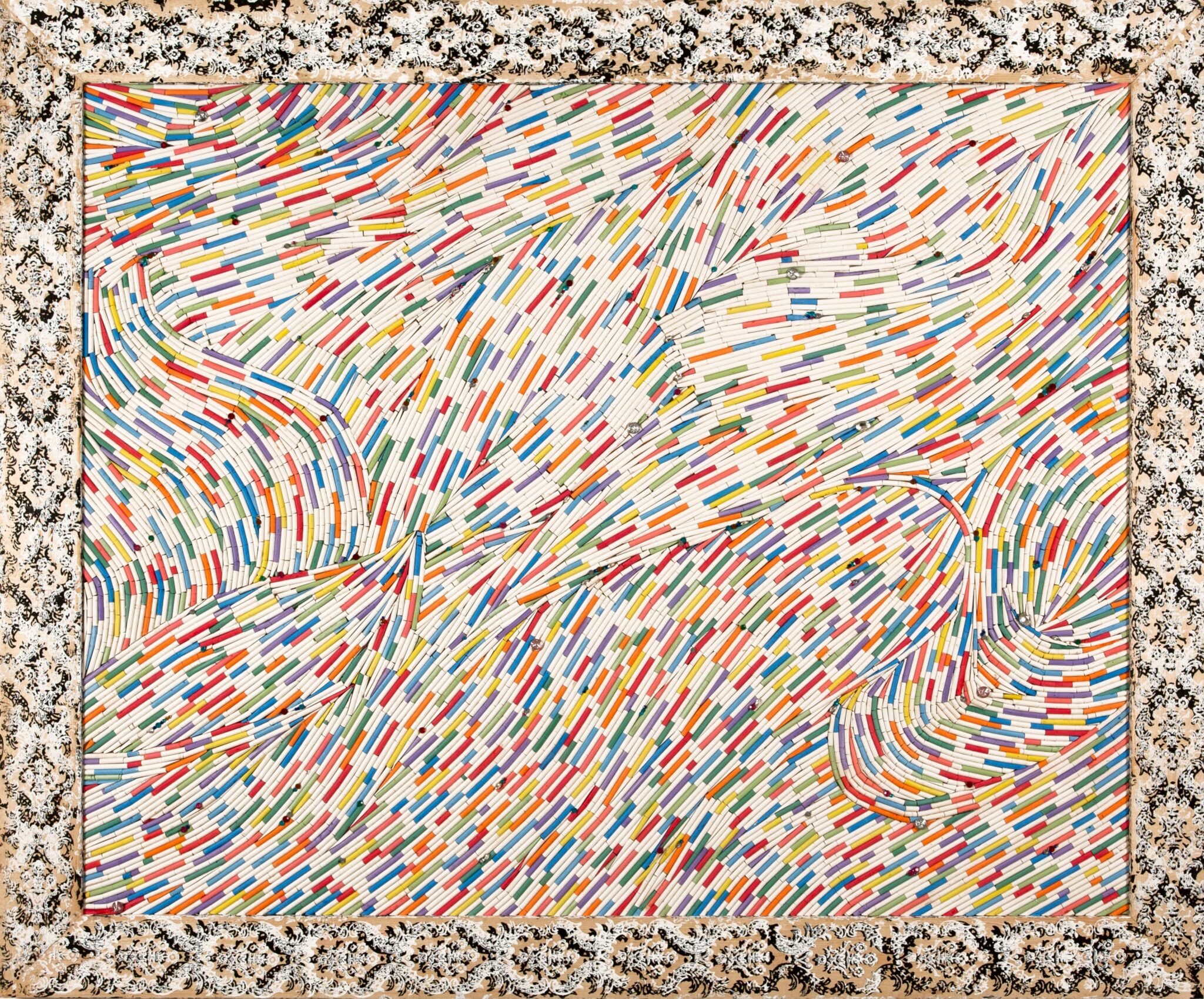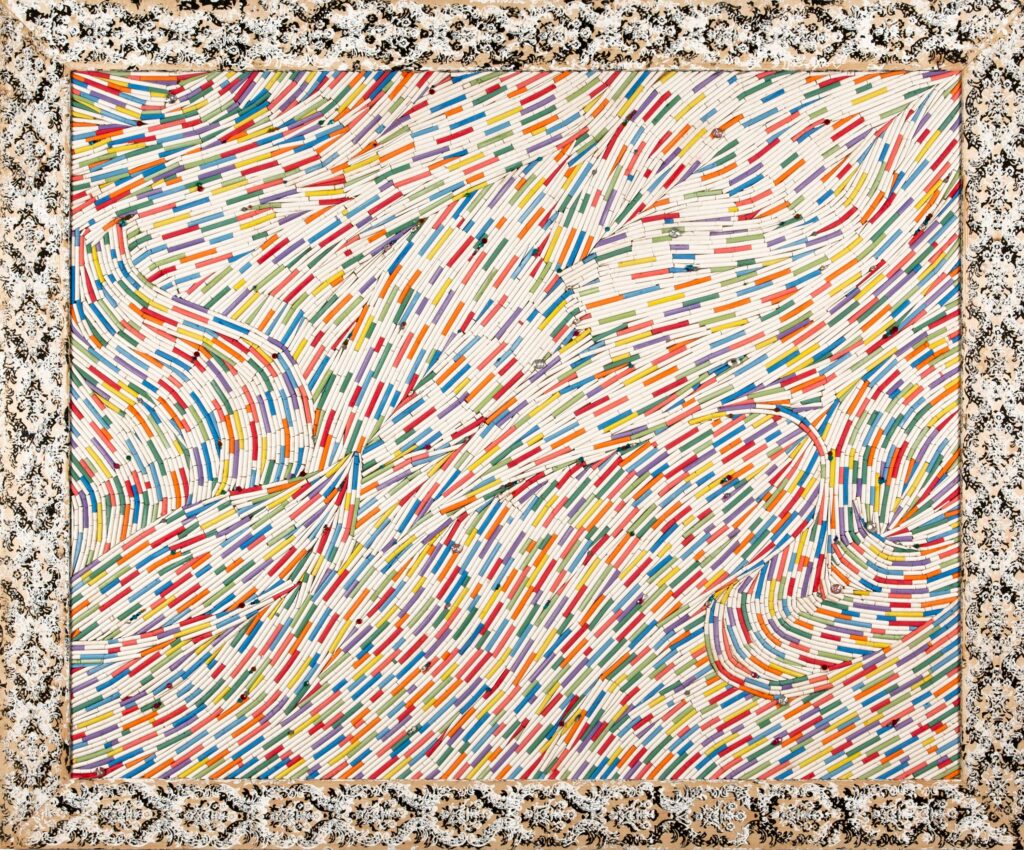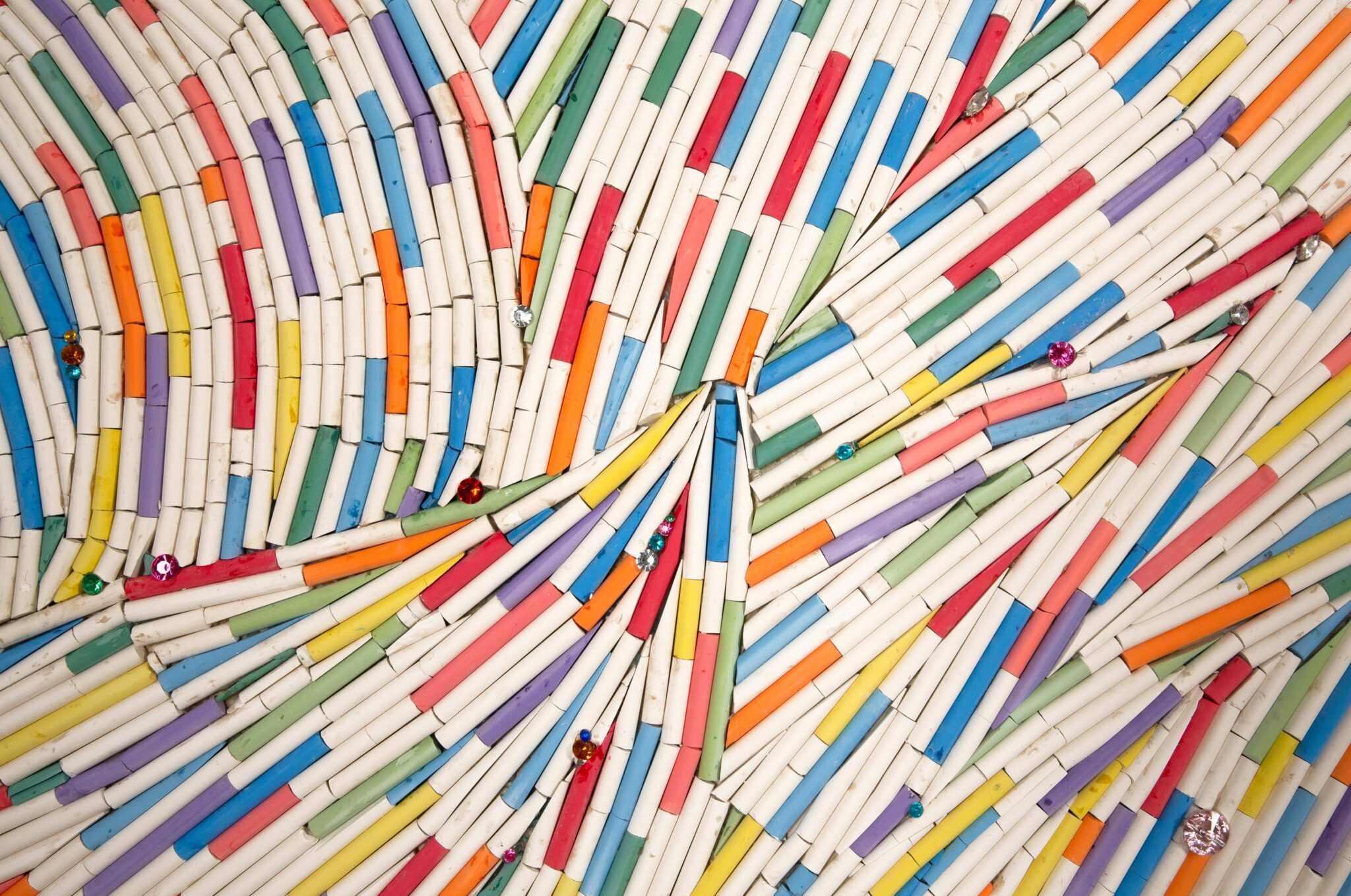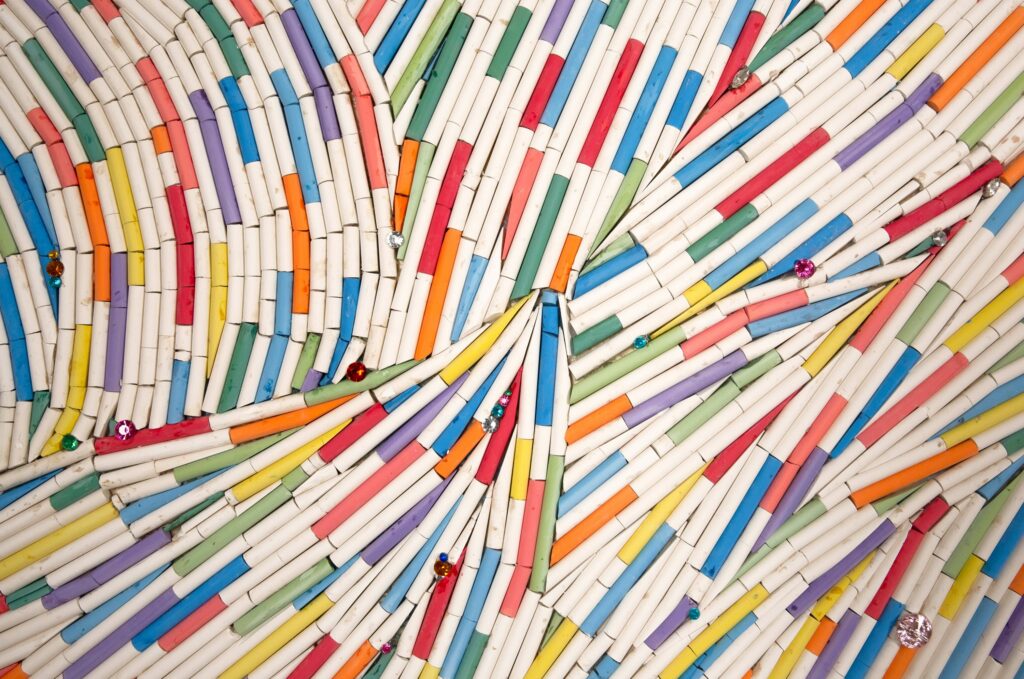 ARTIST
Pascale Marthine Tayou
Chalks Waves C, 2023
Artwork Details
Painting
chalks and glitters
Artwork size
180.0 x 220.0 (cm)
70.9 x 86.6 (inch)
Description
Since 2008, Pascale Marthine Tayou has used chalkboards or chalk sticks in his works. For the artist, it is about objects with a symbolic value related to the formation. An education that should direct us and guide us in our destiny. Sometimes the notions learned can paralyze us and prevent us from choosing other ways. Rather than using chalk sticks to write "Knowledge", as it happens at school, Pascale Marthine Tayou uses this material to assemble potential "knowledge". He, therefore, uses the chalk stick as a constructive element of the work, aware that there is not only a written message but a multitude of encounters and possibilities. The artwork is made up of multicolored chalks glued together so as to compose a sort of tapestry. The pattern incidentally recalls certain West African tapestries, including the color range. Without a doubt, a composition style inspired by tradition, but also a piece of art made up of objects which usually serve to draw one. Chalk permits ephemeral marking; it is also an educational tool. The true richness here is not so much the painting as the symbol it is bringing up: education and school.
Shown at Art Basel Hong Kong, Featured by Christi Tasker as Best of Art Basel Hong Kong 2023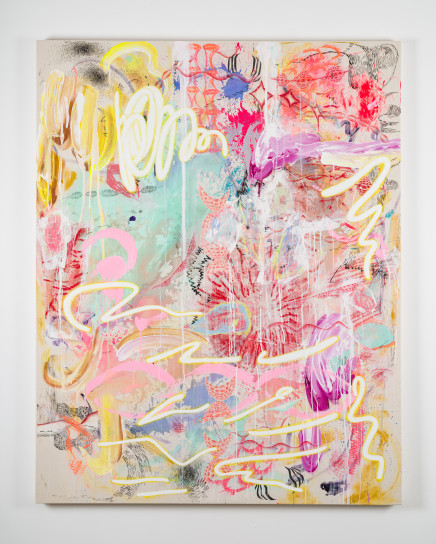 ARTIST
Yun Kyung JEONG
My Meteor II, 2022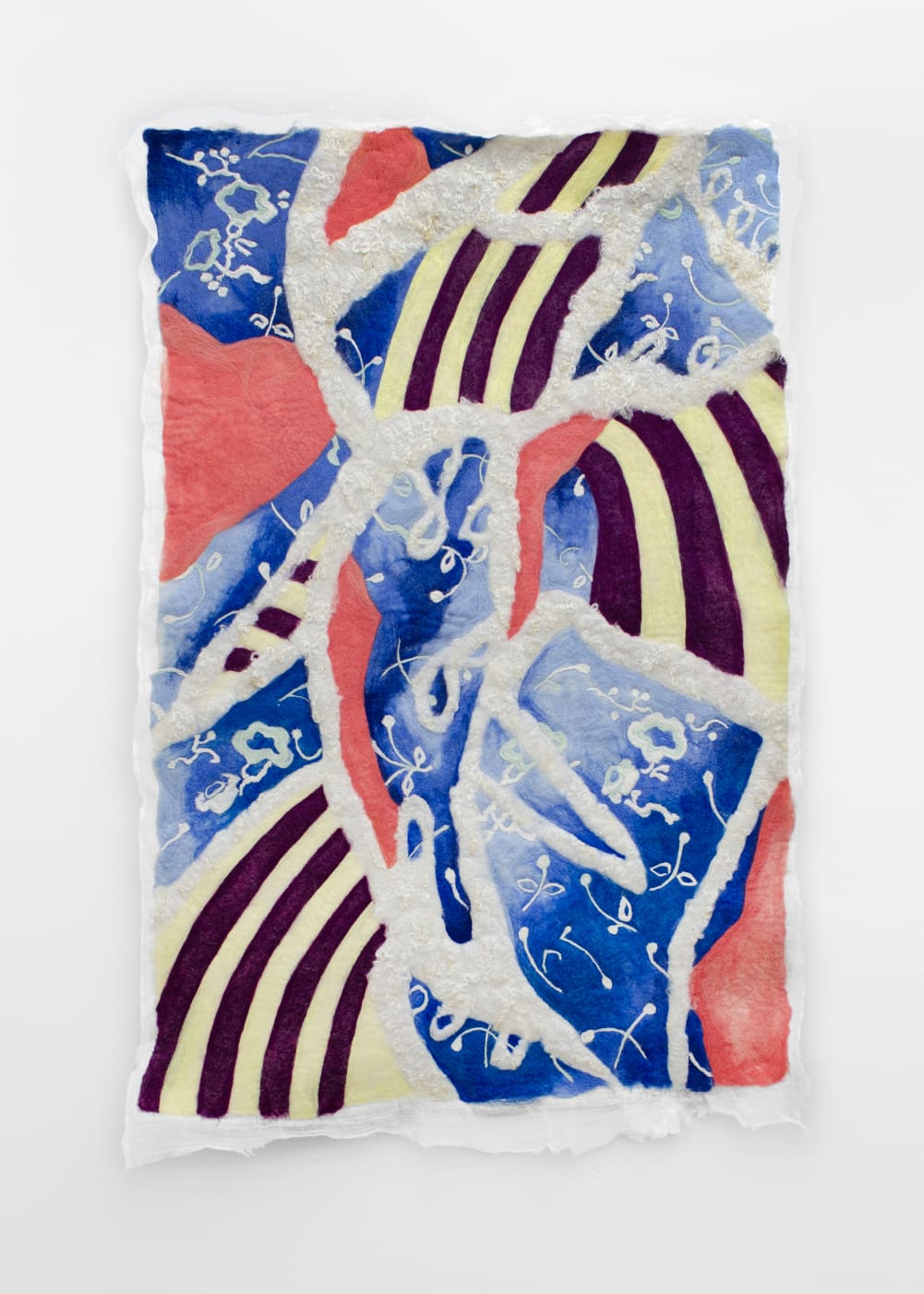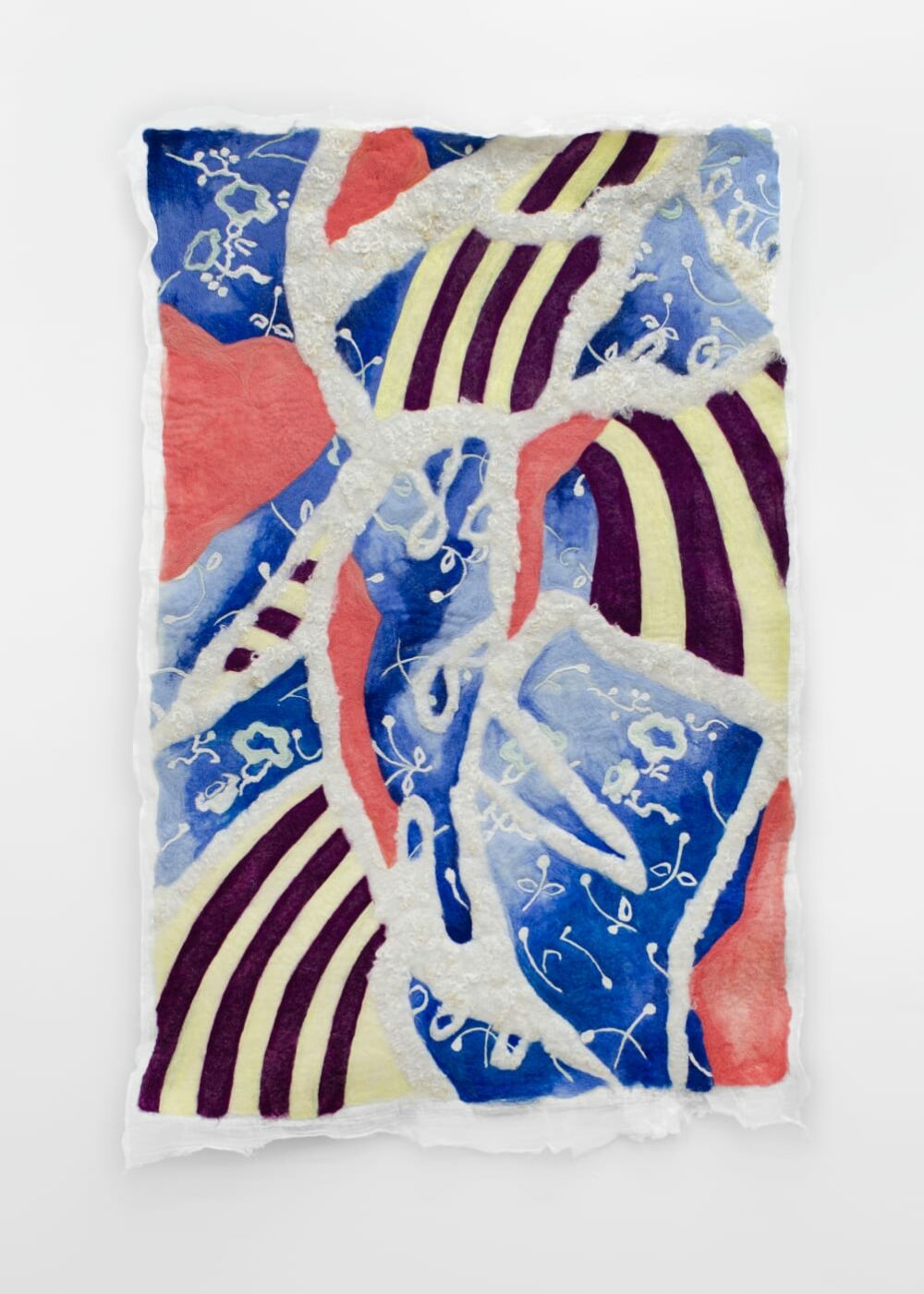 ARTIST
Yu Peng was born along Taipei's Waishuang Creek, Taiwan, in 1955 and passed away in Taipei in 2014. Compared to the people who suffered from separation and displacement in the earlier era, whom Pai Hsien-Yung depicted in his novel Taipei People, Yu grew up in the comparatively more stable post-war era.
Yu's lifelong art career could be divided into three stages: the early stage from 1980 to 1997, the middle stage from 1998 to 2004, and the late stage from 2004 to 2014. Yu created mostly drawings and watercolor works in the early stage.
Besides stylistic influences from Chen Yi-Keng, Yu was also inspired by both Taiwanese and overseas artists that he had read about in magazines such as The Lion Art Monthly and Artist. During the middle stage, he was invited by Cheng Tsai-Tung in 1997 to stay in Shanghai for three years. In addition to first-hand experience of the glamorous Shanghai, Yu also traveled through different parts of China, which inspired the depth and diverse features seen in his ink landscapes and paintings of people.
Landscapes of Desire: Figure Series is an iconic series from this stage in Yu's career. Yu began to suffer from medical conditions in 2005 until he passed away in 2014, he frequently traveled between China and Taiwan to partake in many art projects and exhibitions.
Yu was well known for his ink paintings; however, his earlier sketches and pastel drawings also offered great insights into his masterful ink creations. These earlier works reveal how he had successfully transformed the lines and strokes from Western drawings into exciting ink expressions created later in his career. Yu's oil paintings, prints, calligraphies, and hand-painted ceramic artworks are also innovative and unique.
Shown at Art Basel Hong Kong, Featured by Christi Tasker as Best of Art Basel Hong Kong 2023
Description
On My Way: Rave in the Park belongs to Sonia Boyce's Devotional project, which has collaborated with the public to gather the names and memorabilia of black British women in music since 1999.
While journeying across towns and cities, Boyce often takes street photographs of fly-posters advertising concerts, music festivals, and album releases of performers who make up the Devotional collection. In the public realm, this form of itinerant and unauthorized messaging – what some might call wild posting – lays claim to the ubiquitous presence of these popular performers in our everyday lives.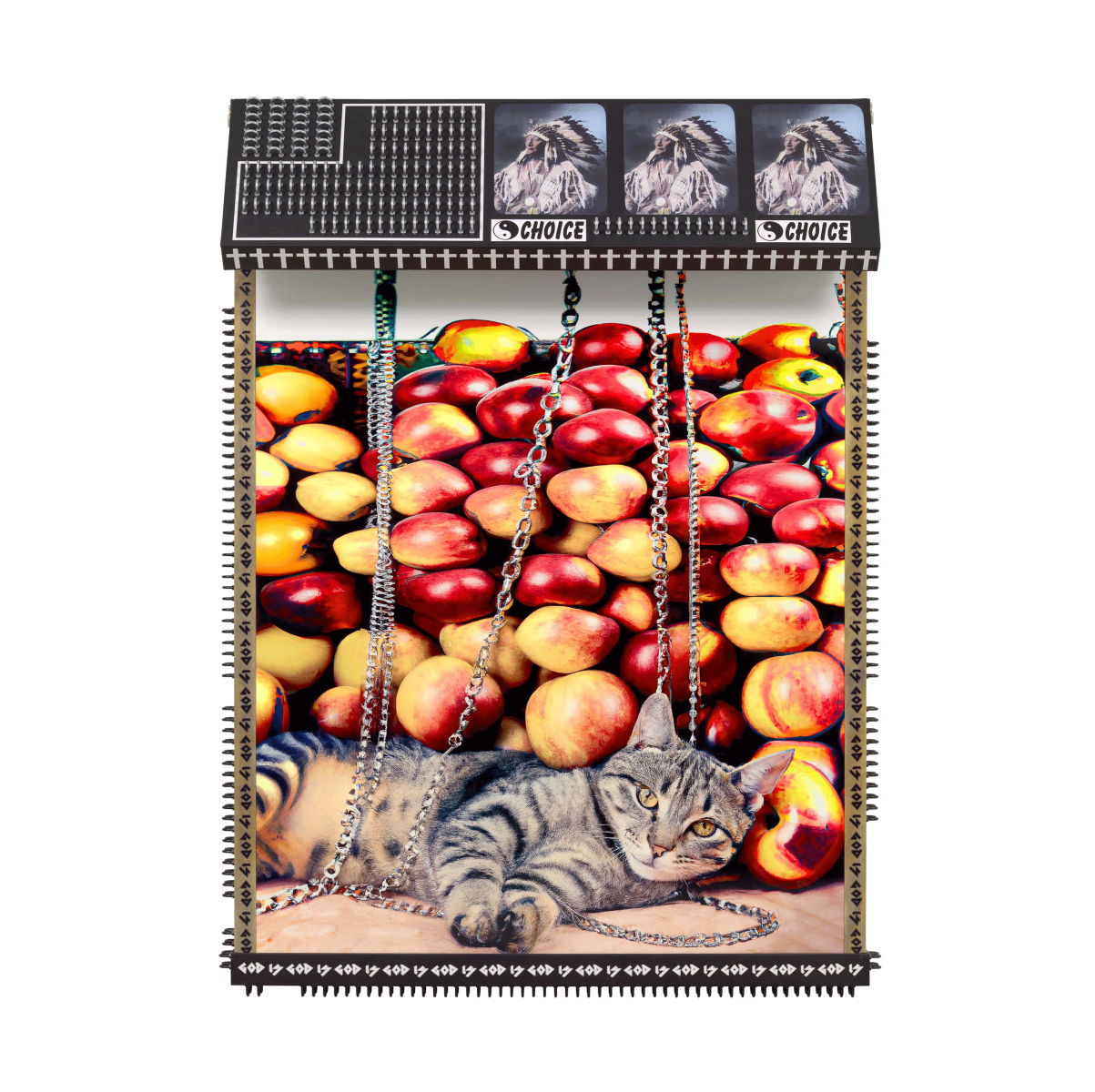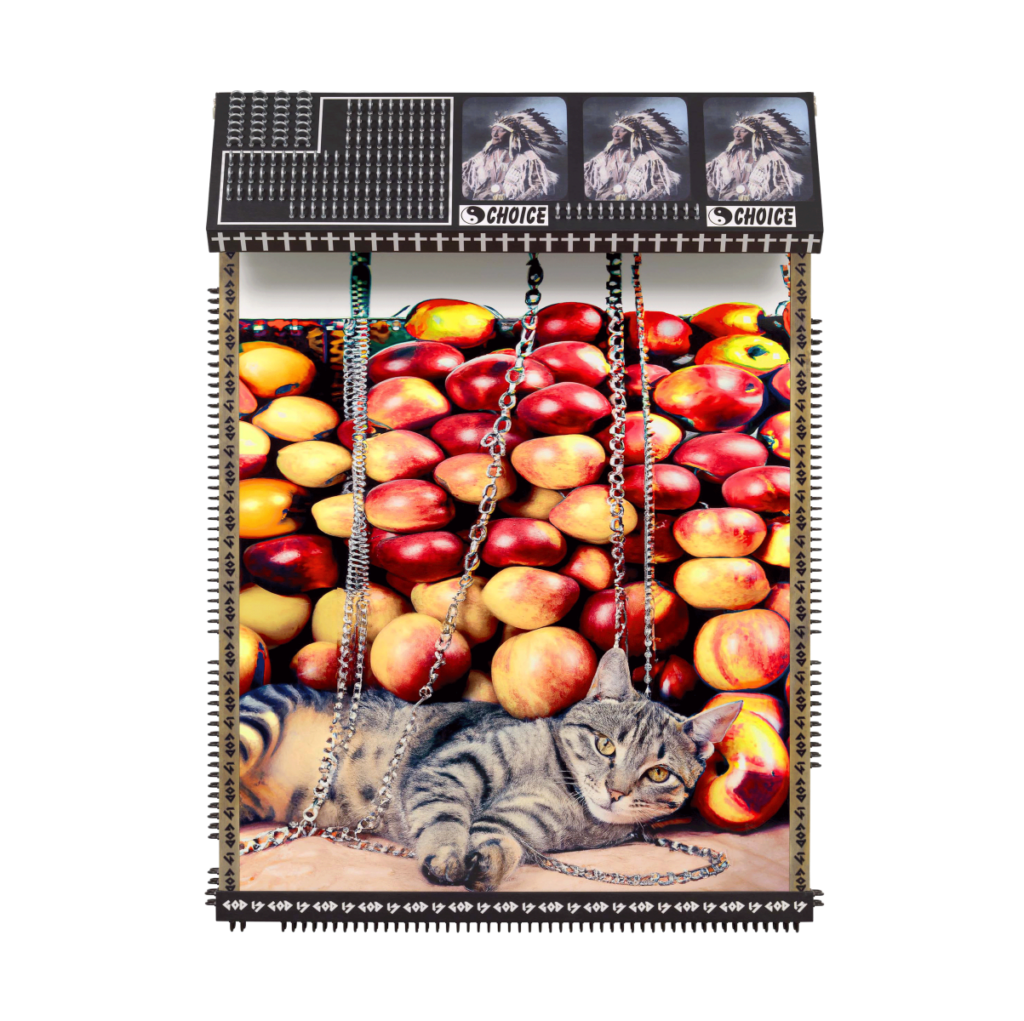 ARTIST
Artwork Details
Image caption: Jordan Wolfson, Untitled, 2023 (detail)
Description
Mixed Media
UV print on plywood and Dibond aluminum with gloss coat, zippers, vinyl leather, and oxide-coated steel U-shaped bolts
Artwork size
253.1 x 181.9 x 46.4 (cm)
99.6 x 71.6 x 18.3 (inch)
As part of Jordan Wolfson's presentation at Art Basel Hong Kong, the artist will debut new wall-mounted plywood and aluminum panel works featuring images related to pop and vernacular culture, some of which Wolfson generated with advanced AI technologies.
As with his pioneering incorporation of animatronics, VR, and holographic displays into his works, Wolfson's use of AI image generators represents another cutting-edge technology he has transformed into a tool for exploring the complex tensions that arise in contemporary society today. In addition, the gallery will present Red Sculpture, a new work that further engages with the formal and conceptual ideas of his past sculptural works.
The gallery will also present significant work by gallery artists, including Ruth Asawa, Katherine Bernhardt, Marlene Dumas, Marcel Dzama, Yayoi Kusama, Oscar Murillo, Sigmar Polke, Bridget Riley, Thomas Ruff, Dana Schutz, Josh Smith, Al Taylor, Luc Tuymans, among others.
Explore Focus: Jordan Wolfson
Artwork Details
Painting
acrylic on canvas
Artwork size
201.0 x 155.0 (cm)
79.1 x 61.0 (inch)
Artwork size (incl. frame)
204.0 x 158.0 x 4.0 (cm)
80.3 x 62.2 x 1.6 (inch)
Like the Best of Art Basel Hong Kong 2023?
Interested in Going to Art Basel Hong Kong 2024?
Follow Art Basel Official Social Media Sites

I'm Christi Tasker, serial globetrotter, product & interior designer, Glamma Gaga, NBC social media correspondent, podcaster, freedom fighter, brand & business consultant, entrepreneur's best friend, artist & multi-business owner.