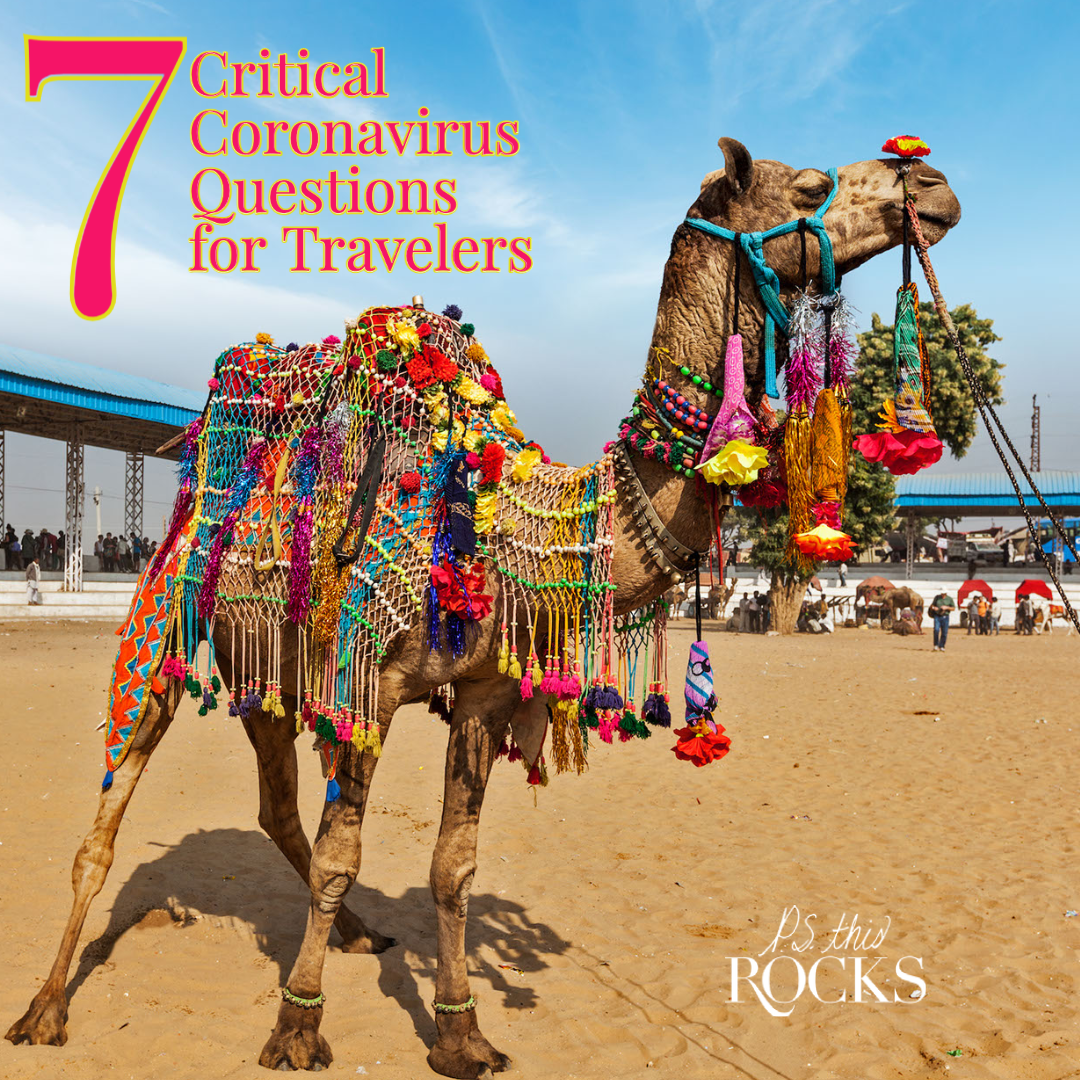 7 Critical Coronavirus Travel Advice US Travelers Are Asking: #6 Will Surprise You
Coronavirus Travel Advice From A Global Traveler Who's Traveled From January 2020 To Date
USA Travelers, Is Coronavirus Hindering Your Travel Plans? 7 Critical Coronavirus Travel Concerns Every US Traveler Is Asking
Originally published: February 13, 2020. Updated on March 16, 2021
My International Coronavirus Travel Story & Coronavirus Travel Tips
When I first got word of the Coronavirus (CoV), I immediately had Coronavirus Travel Concerns about my upcoming trips to Asia. I had a tentative trip scheduled to the Guangdong region of China and Hong Kong to visit some of the manufacturers that produce some of my CHRISTI TASKER MIAMI collection. And then I would be attending a wedding for my Filippino Godson in Tagaytay Philippines prior. 
News reports and US government press releases and information begs the critical Coronvirus travel concerns and questions we should all be asking ourselves. The minute I heard of the respiratory virus, I immediately thought of Middle East Respiratory Syndrome (MERS-CoV) and Severe Acute Respiratory Syndrome (SARS-CoV).
How To Avoid Quarantine For People & Pets
Going down the Quarantine path for me or Bentley, my traveling pink mohawked poodle is not something I want to experience again. Bentley, the poodle wa quarantined off a Virgin flight in Glasgow, Scotland awhile back.  His being quarantined was not a good experience. Thank you to those of you who followed that nightmare journey and me being scared out of my mind last April.
Just because my pink traveling poodle was quarantined for the first time last year, does not mean I want 2020 to be my year of quarantine. One quarantine in a lifetime is more than enough for me. In my research for my Cornonavirus travel concerns, I asked myself lots of questions to determine which upcoming trips I should proceed with or change bookings on.
While I have breath, oh the places I will go.
How To Find Out About Covid 19 Travel Restrictions In Each Country
I thought my list of Coronavirus travel concerns questions and my research based on factual answers may be helpful to some of my American friends.
Throughout this blog post, you'll find questions I asked myself and the answers I learned about Coronavirus, and how I have altered my upcoming travels. Plus, I'll update you as to what each country is warning on the ground as I travel to Manila, the Philippines, Tokyo, Japan, and other Asian areas.
Simply because of the warnings found in this post, I will be trying to prevent a China stamp in my passport.
 What is the Coronavirus?
1. What is this new virus called "Coronavirus"?
The novel Coronavirus (CoV) is a new virus strain that has not previously been identified in humans. According to the World Health Organization (WHO) at the beginning of the pandemic, the coronaviruses are zoonotic. As we know, the WHO has proven itself less than trustworthy. The fact that the WHO is in bed with China, Gates, and Fauci leaves me with my own findings. 
Should I rely on the World Health Organization for Coronavirus Travel Concerns? 
If I had known then what I know now, I would NOT rely solely on their information to determine if a place is SAFE nor the truth about pandemics or what's going on within a foreign country.
What does that "zoonotic" mean?
In short, it means coronaviruses are a large family of viruses found in both humans and animals. Some of the zoonotic viruses infect people with symptoms that vary and are similar to the common cold to more severe diseases such as Middle East Respiratory Syndrome (MERS) and Severe Acute Respiratory Syndrome (SARS). Do you see why I have Coronavirus travel concerns?
2. Where did the Coronavirus start, and how?
You are not alone in that question….it was the first question I asked. Detailed investigations from the WHO's early assessment found that SARS-CoV was transmitted from civet cats, which still roam in city streets in China. We now know this was NOT true. Chinese Doctors and Virologists from the Wuhan Lab tried to come forward and were either silenced.
Chinese Virologist Reveals Coronavirus Cover-Up by CCP (Chinese Communist Party) Dictating the WHO (World Health Organization) Supported by Gates
I recommend you all watch this Patrick Bet David Interview With the Wuhan Virologist Stating the CCP Covered Up. Please don't argue in my comments until you watch this Chinese Virologist.
So, no, I do not believe the beautiful kitty civet cats roaming the streets of Wuhan nor a bat bred the Coronavirus. I believe the Coronavirus is a biological weapon spoken about for generations in Agenda 2021 and Agenda 2030.
Honestly, I could see some of my friends who would want to domesticate this beautiful cat. Please do refrain, if the investigations are legit, this magnificent cat could be the carrier of the virus. They love to spread seeds in the wild, according to South China Travel & Leisure writer Martin Williams who is also the photographer of this beautiful civet cat. Click here to read Martin's 2018 report of seeing the cats in Chinese cities.  Yes, even these beautifully tasseled-out camels (well, not necessarily these camels) have been linked to carrying deadly viruses.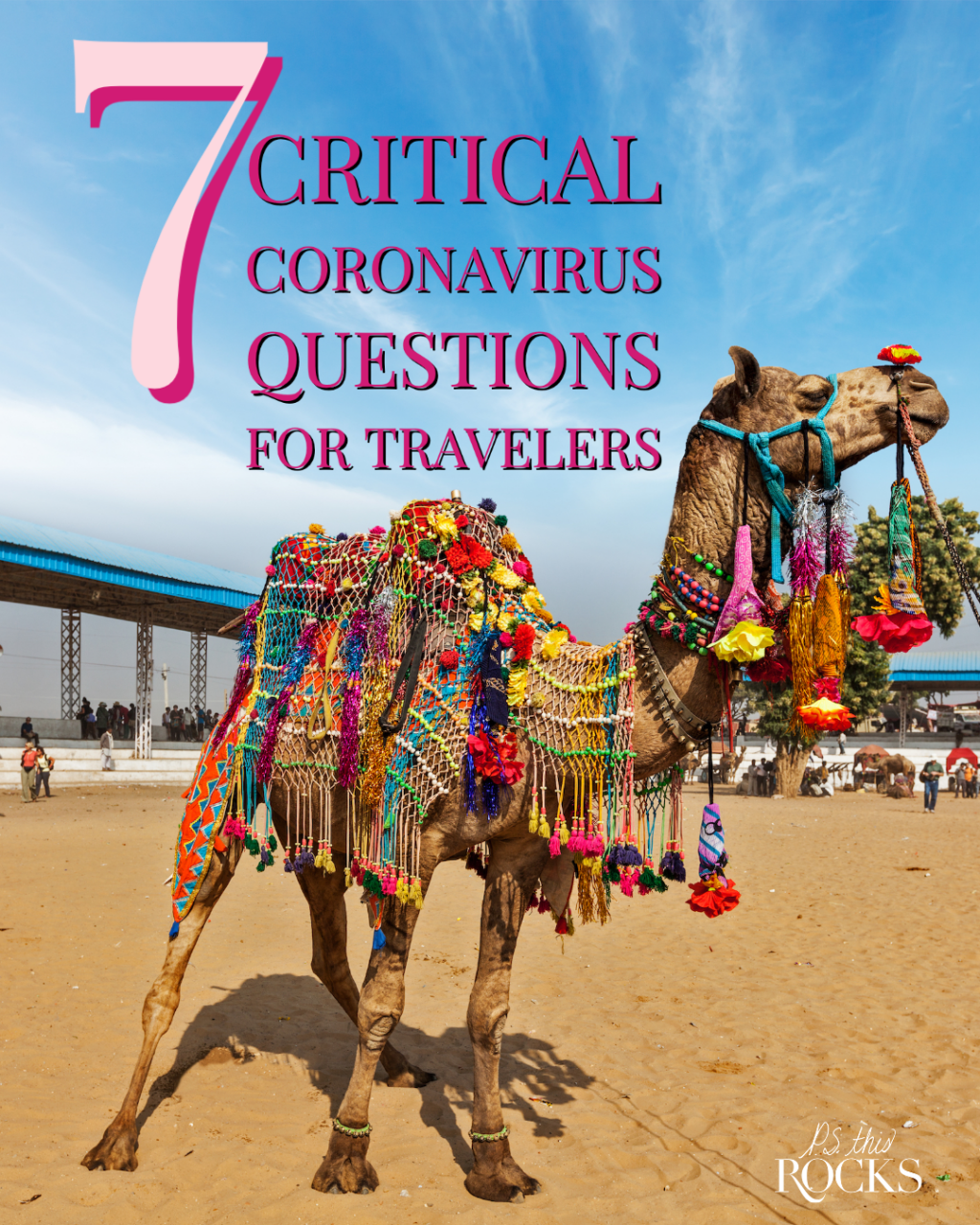 More Coronavirus Travel Concerns | P.S. This Rocks Travel Blog
3. How Dangerous is Coronavirus?
Every sickness and disease can affect everyone differently. Coronavirus is severe for some people, and it can lead to pneumonia or breathing difficulties. On RARE occasions, coronavirus disease can be fatal. As with all other diseases, older people and people with pre-existing medical conditions such as diabetes and heart disease are the most vulnerable.
There are several regimens and medications that we now know help heal people faster than others. Check out my blog Patriots Perspective and click HEALTH to learn tips for staying healthy during the Coronavirus plandemic. 
4. What Are The Signs Of Coronavirus?
Yep! That's the BIGGIE! Common signs can start as a typical cold. The coronavirus infection can lead to respiratory symptoms, fever, cough, shortness of breath, and breathing difficulties. In severe cases, the virus can cause pneumonia, severe acute respiratory syndrome, kidney failure, and in some cases, death.
We now know that some people have no symptoms and are only carriers. 
5. How To Stop Spreading Coronavirus?
Disease prevention includes standard recommendations such as regular hand washing, covering your mouth and nose when coughing and sneezing, thoroughly cooking all meat and eggs.
Of course, we should all avoid close contact with anyone showing symptoms of respiratory illness. The WHO says to be aware of people sneezing or coughing. Well, there goes half of the people with masks on at the airport!
I recommend avoiding touching common things such as elevator buttons, railings, other people's phones and simply avoid touching your face, nose, mouth, or biting your fingernails. 
6. Should I Cancel My Travel Plans Because of Coronavirus?
If you're like me, Coronavirus travel concerns are REAL. As a small business owner, I'm all I've got so I have a lot of traveling to do for three of my companies.
Should I cancel my travel plans because of the Coronavirus?
is the BIGGEST question of all. I have a wedding to attend in the Philippines, plus I have my Goddaughter's Christening. Hopefully, both of those things only happen once in a lifetime.
Do I dare disappoint my Filipino family & friends? Should I cancel my travel plan because of the Coronavirus?
Considering my grandfather worked in our US State Department's all of the world, I listen when they speak. 🙂 Here is what I decided after reading the US State Department website travel advisory for China:
I kept all of my domestic and international travel plans during the Coronavirus Plandemic plus I booked additional trips while travel costs were down.
Here is what I did to prevent COVID-19 Travel Concerns & Coronavirus Travel Hassles
I was cautious about booking with other airlines. I booked with American Airlines and took some Japan Airlines flights for my international travels. I used Cebu Pacific to hop from Manilla to Coron in the Philippines. Both were great and neither required masks. 

 I would not consider taking a flight into or with a layover in mainland China or Hong Kong.

While the State Dept. website states airlines are restricted and warns Americans living in China to stock up on food and supplies, State Dept. staff were evacuated. Hint. Hint: Do I did not go through China. When there's no open State Department to go to, be cautious. Face to face interactions are always best if you need out of a country quickly. Believe it or not, there are still a lot of flights going into China with layovers in Wuhan but I was not on any of them. 

No matter how much the Chinese government blames President Trump for the Coronavirus hype, I do believe there is a reason for the hype, yet we should all make personal good judgments.
7. Where can I receive the latest and most factual information on the Coronavirus or any other disease or illness?
Great question! When it comes to diseases, always refer to the State Department website's travel center. The Centers for Disease Control (CDC) website is full of propaganda that changes as quickly as "the science". I'm still waiting to see the science behind lockdowns and masks. When I receive the records request from the CDC, I'll share them on Patriots Perpspective.

With social media, misinformation can spread like wildfire. The CDC should have the most accurate and up-to-date real-time information but they seem to have a GREAT COVER-UP GOING ON IN COLLABORATION WITH THE CCP AND THE WHO (AGAIN, THE SECOND LARGEST FUNDER IS BILL BILL GATES VIA THE GATES FOUNDATION.
News sources from around the globe rely on reports and information from the CDC via Project Mockingbird.
You don't have to wait on a new reference to report on the diseases. Anyone can receive CDC press briefings or alerts in full – click here if you trust them.
Often the information can be a lot to take in, and many news outlets such as the New York Times, Miami Herald, and others are funded by Gates or George Soros Open Source Foundation. Supposedly they do an excellent job answering the public's questions based on their research just like I've included here on my travel blog. You can determine who you trust. I will supply links to both so that you can form your own opinion based on all of the facts.
Hopefully, this list of Q&A has helped put your Coronavirus travel concerns at ease?
What are you considering with your upcoming travels?
How will Coronavirus hinder your travels?
Please comment below. Have I missed anything that you considered?
P.S. How do I find the best prices and best airline travel itineraries for less? Click here to see my go-to airline and travel booker. They are so good that airlines have sued them but they won.
Do you have a coronavirus travel story? Or maybe coronavirus travel coronavirus or advice? Please comment below or me, I would love to hear your coronavirus travel stories.

I'm Christi Tasker, serial globetrotter, product & interior designer, Glamma Gaga, NBC social media correspondent, podcaster, freedom fighter, brand & business consultant, entrepreneur's best friend, artist & multi-business owner.