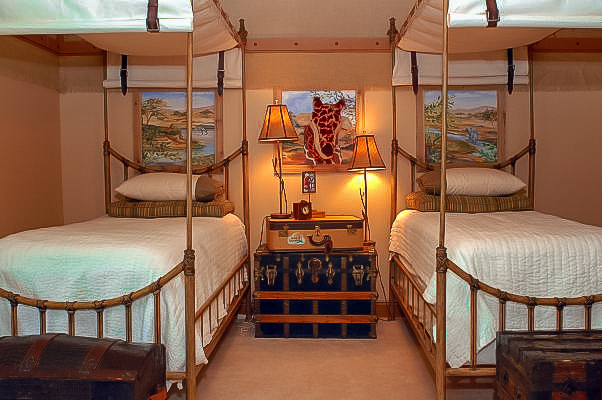 11 Ways To Design A Sophisticated Safari Adventure Bedroom | Boys Room Ideas
Whether you like Disney's Animal Kingdom Lodge or not, you'll love these awesome safari & boys room ideas
Designing for kiddos can be both a blast and a struggle. Until 2010, I was a full-time residential interior designer. Daily, clients asked my team and me to design themed bedroom kids room. When he was two, I had the pleasure of creating the amazing Disney Animal Kingdom, aka safari room design for a loving little boy named J.T.
The day we installed, J.T. went grabbed his tools and came to help us. Today, he's a star high school football player now. Yes, I feel old! Where has the time gone? I'm certainly glad we took it, and I could find the photos of this beautiful little boy's bedroom.
How To Design For Kids, Especially Little Ones | Boys Rooms Ideas
When designing for kids, especially a little kid, the first thing I ask the parents is, "what is your son or daughter drawn to" or "what does he or she like to play with"? In the case of little J.T., his mom Lisa said he spent hours on the hotel room balcony when they took him to Disney's Animal Kingdom Theme Park resort in Orlando, Florida.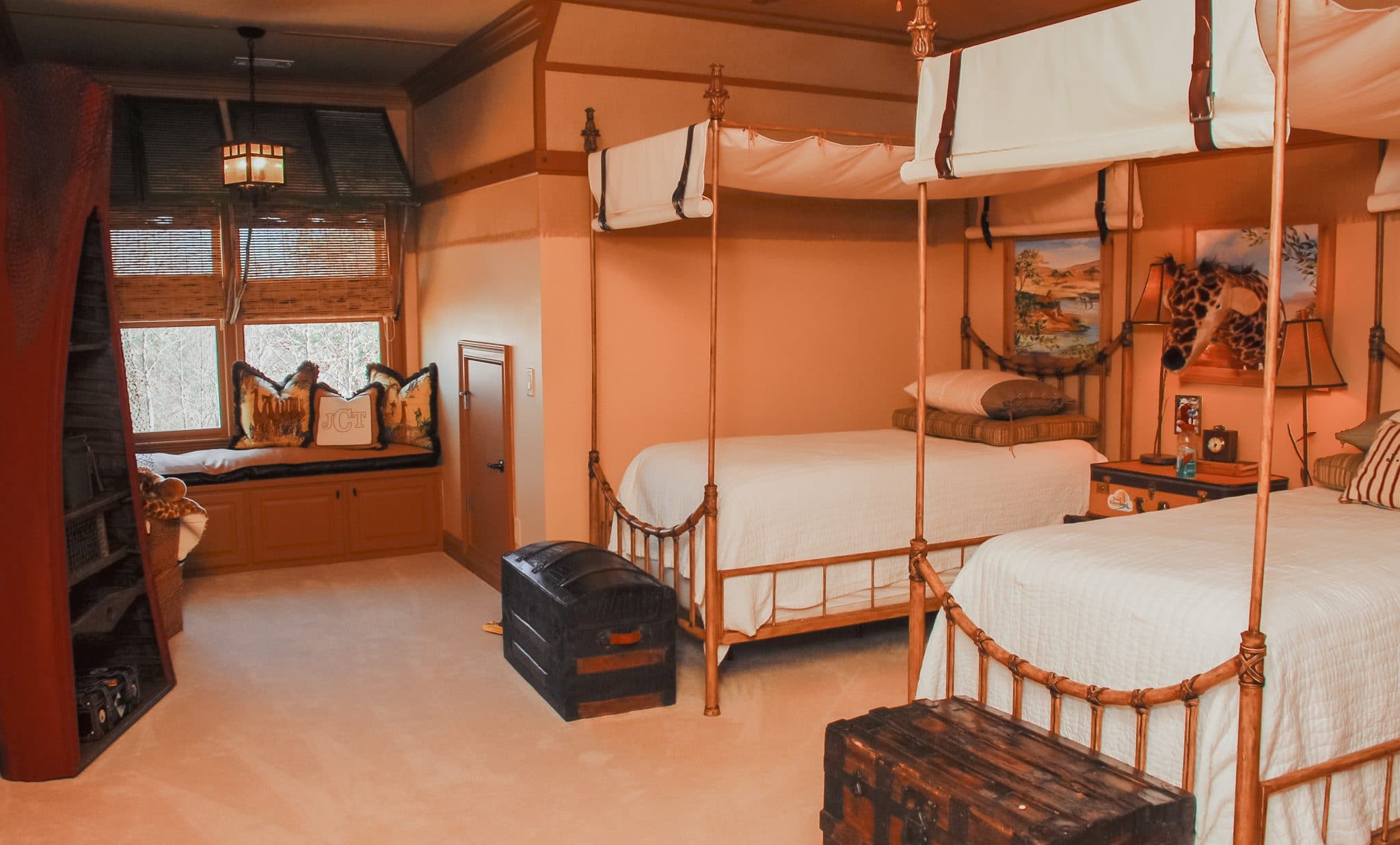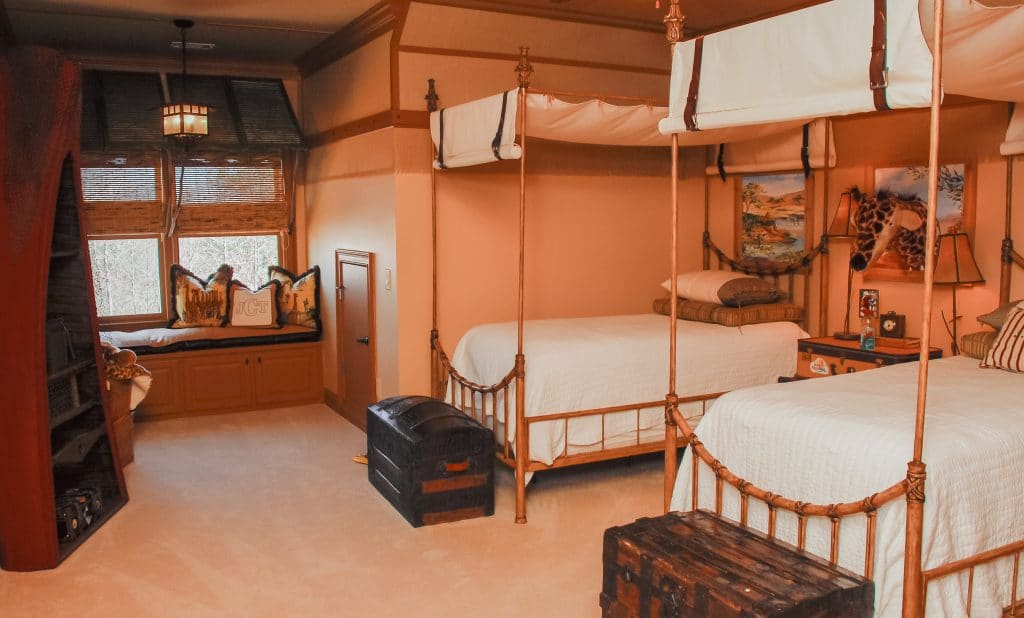 Boys Room Interior Design Inspiration Ideas
Knowing how quickly kids change their likes and how cheap the licensed products look, I hated designing themed rooms! They never last long term. The licensed product selection stinks. Plus, the real look of the spaces people are surrounded in is not the licensed products at all. It's all about the experience.  Loving to create feel-good, functional experiences that reflect a human's personality is my favorite.
When J.T.'s mom, Lisa, told me how much he loved sitting on their hotel room balcony at Disney's Animal Kingdom, so I knew I could recreate an experience that would feel good to him. He would immediately understand what it was, and he did. At the time, Lisa thought it was a bit sophisticated and that J.T. wouldn't "get it."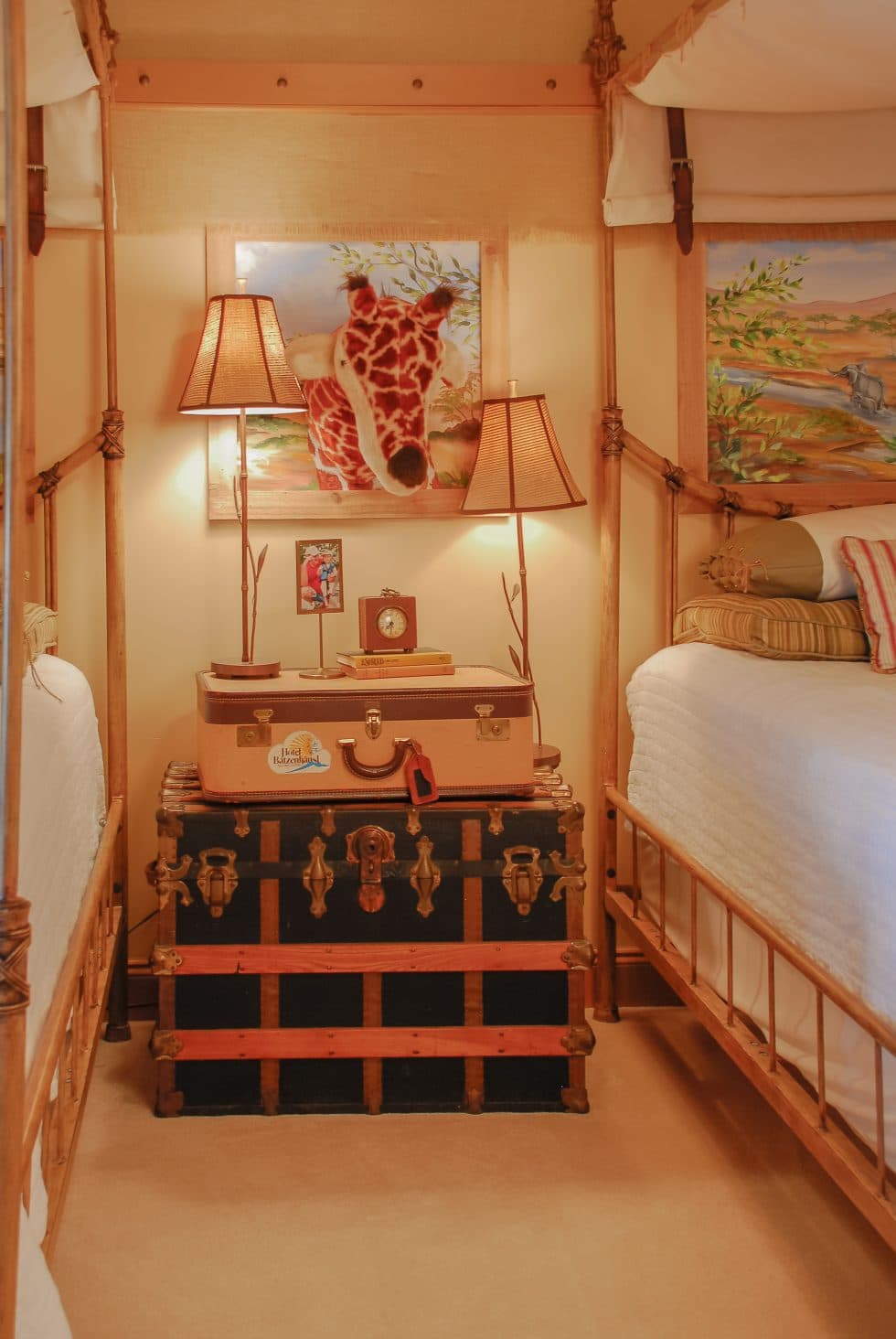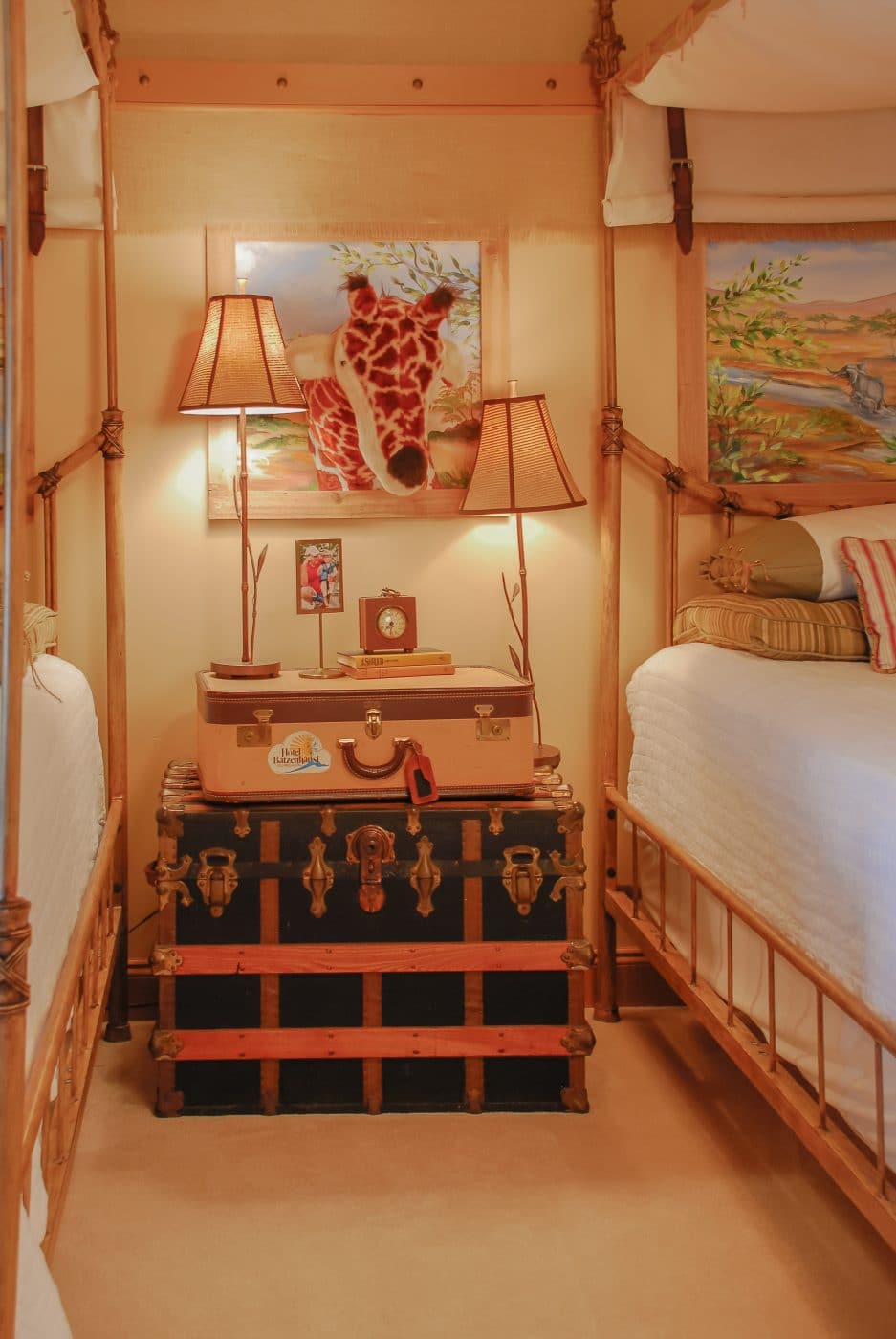 How To Get The Genuine Disney Animal Kingdom Look Without Any Disney Products
When J.T. walked into the room, I thought he would first notice the custom trompe l'oeil art with a plush giraffe head. He didn't. It wasn't even the trump l'oeil art windows that we created with linen canvas canopies.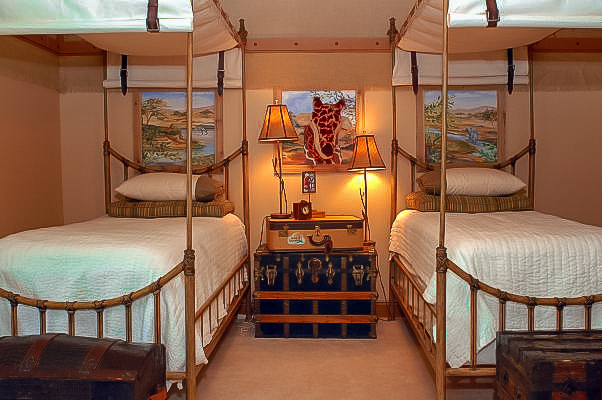 How Kids See the Interior Design of Their Rooms & What J.T. Saw First In This Safari Room
The first thing J.T. noticed with the lantern light fixture hanging above the shutter window treatments. He said, "bird"! At that point, I think we all laughed. Kids see the same thing adults see. They see shapes, colors and textures – all of those combined set a feeling. That doesn't mean it's a good feeling, but it's a feeling.
Next, J.T. used the antique storage trunks at the end of the bed to get on top of the bed. That part went pretty much as planned. Then, he was able to see the art, giraffe and have the complete feeling he was back at Disney's Animal Kingdom Lodge.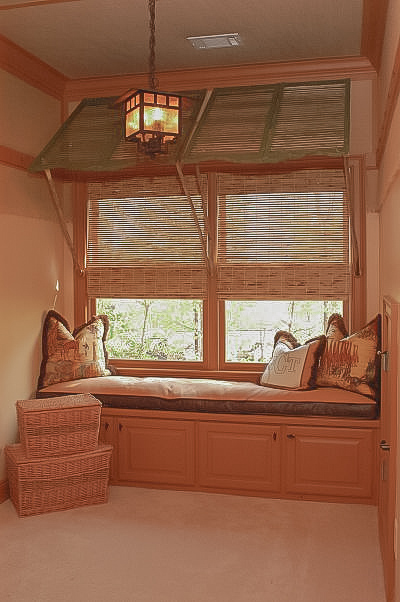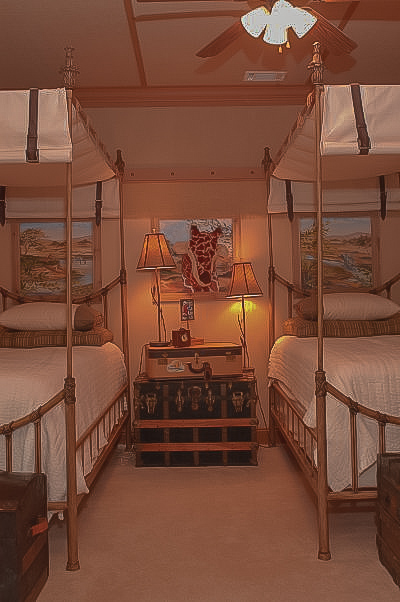 Add Plenty of Interest With Unusual Storage Solutions | Boys Room Ideas
In J.T.'s Animal Kingdom experience room, we added three antique trunks, one replaced a typical furniture chest, and we topped it with a vintage suitcase to give the feel of a real safari we needed the height.
Near the window seat, we added his primary toy storage baskets. They are lightweight and easy for him to lift the lids to put his toys away.
Aside from my fabric collection (coming soon on Christi Tasker Miami), F. Schumacher and Pierre Frey's collections are always among my favorites. Each time I go to Paris, I'm in heaven when I visit Pierre Frey's flagship studio.(Yes, I'll post photos soon.)
I'm pretty sure the giraffe fabric below is Pierre Frey, but I could be wrong. The monogram pillow is custom embroidery wayyyyy before custom monogramming was cool. The brown faux alligator leather will soon be available in my collection and many other alligator leather colors. (Insiders Rockstar Reader Tip: Be sure to follow my condo project on Instagram with the hashtag #MyMiamiCondo & #Miami4D, and you'll be the first to see the colors 🙂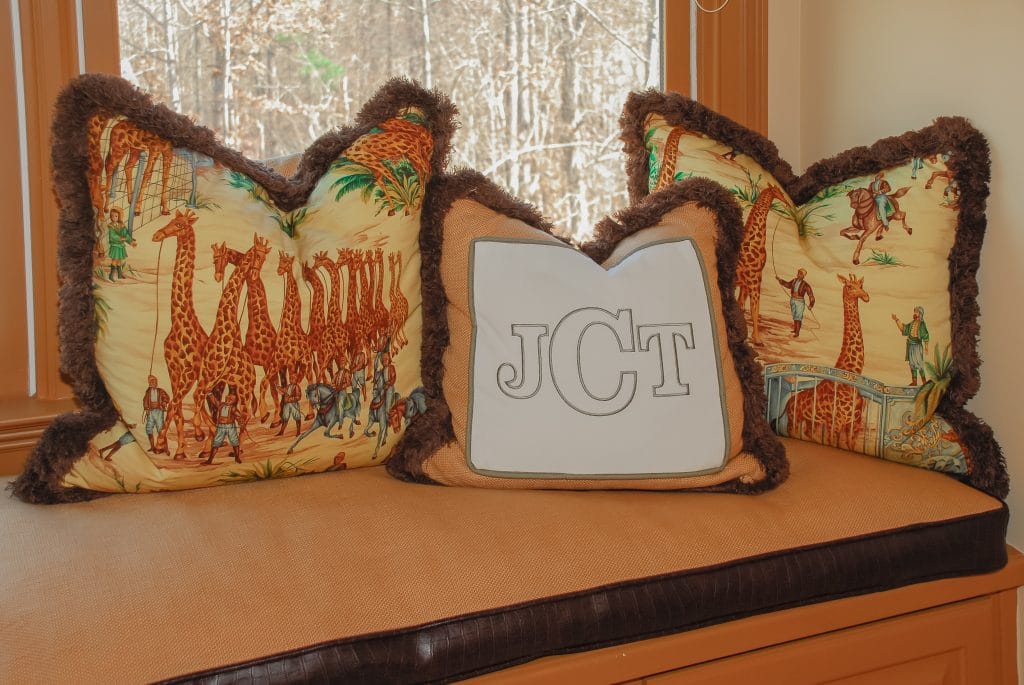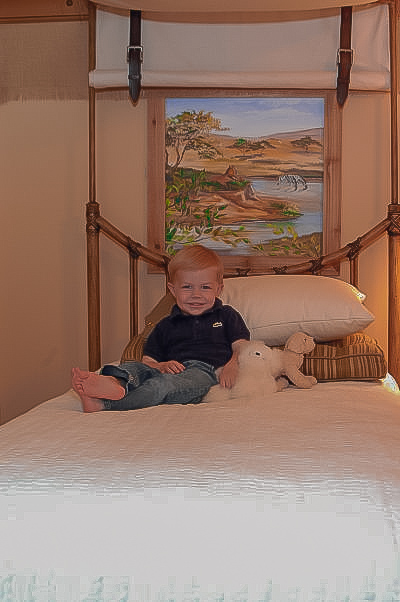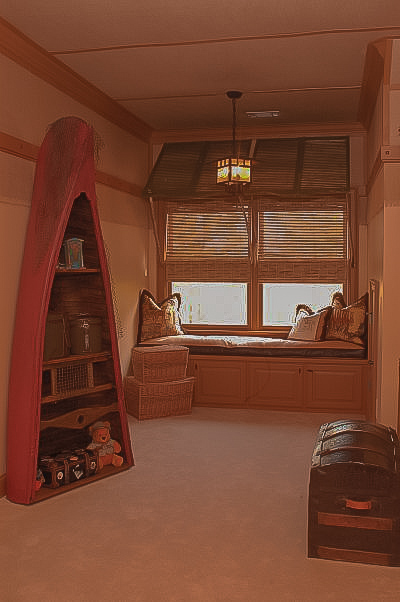 J.T. appeared to be a happy camper in his new safari wonderland.  Thank you for allowing me to bring the safari to
his
room, Lisa! I'm grateful for the time and days spent in your home and knowing your family. I'm so happy we've stayed
connected through the years.
Like these art ideas? If so, be sure to read my blog 15 DIY Tips For
Recreating
The Most Unusual Art From Art Basel Miami Beach. 
View photos and advice for creating more sophisticated boys room ideas & styles thanks to other amazing designers
curated by ELLE
DÉCOR
and House
Beautiful.

Christi Tasker
I'm Christi Tasker, serial globetrotter, product & interior designer, Glamma Gaga, NBC social media correspondent, podcaster, freedom fighter, brand & business consultant, entrepreneur's best friend, artist & multi-business owner.
Enter your details for my free travel tips, exclusive recipes, home decor inspiration & lifestyle hacks
my fashion & home decor store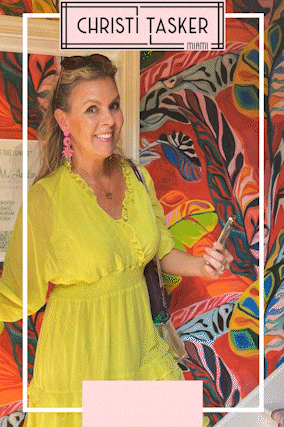 My Miami Condos

Couples Getaways

Honeymoon Ideas

Senior Travel Ideas

Overwater Bungalows

Loo Reviews

Family Vacation Ideas

Single Female Travel Ideas

How To Travel For Free
our branding, design & content management agency