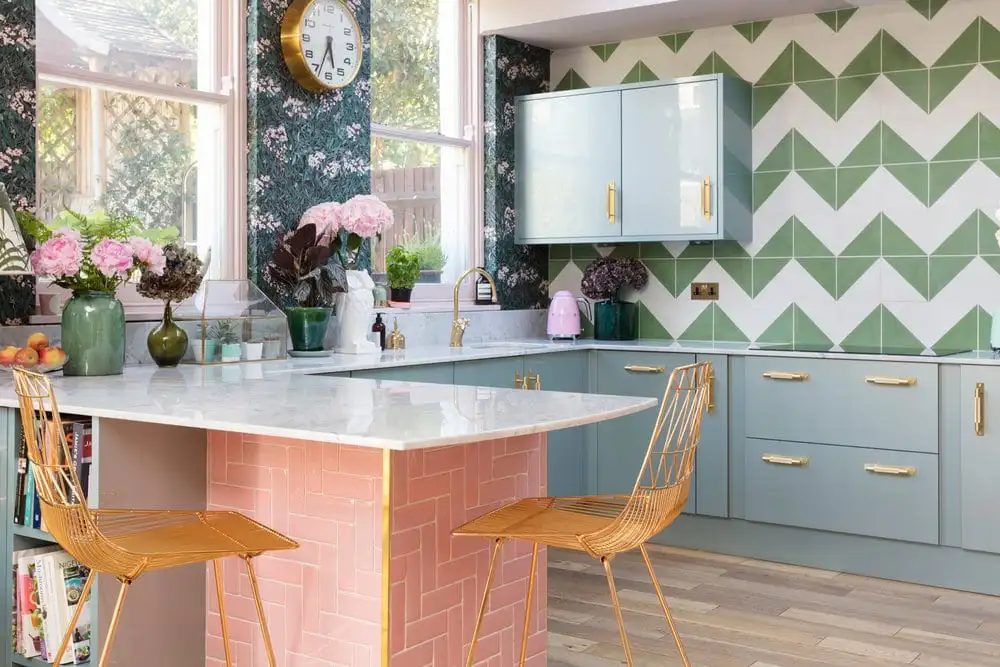 100+ Best Interior Design Blogs To Follow 2021
List of Best Interior Design Blogs 2021 & Best Interior Design Blogs To Follow
Follow and subscribe to each of our favorite interior design blogs and follow the bloggers on social media to get a daily glimpse into their lives.
CHRISTI TASKER MIAMI is the writer of all P.S. This Rocks interior design blogs. Follow Christi's design journey from producing amazing home furnishings for hospitality and exclusive experiential marketing venues and trade showrooms or retail stores such as Casa Wynwood. Read Christi's full story about leaving Casa Wynwood.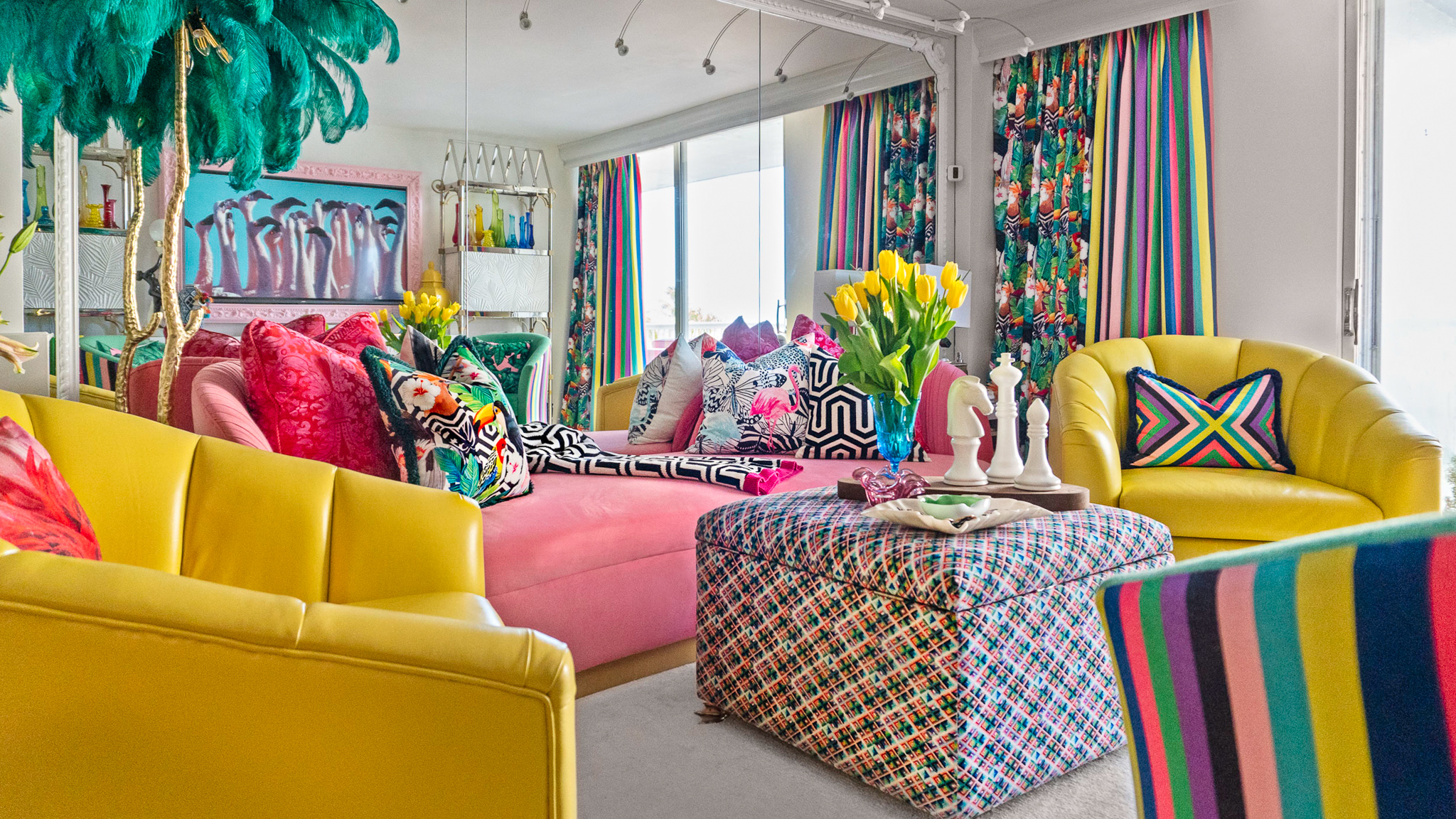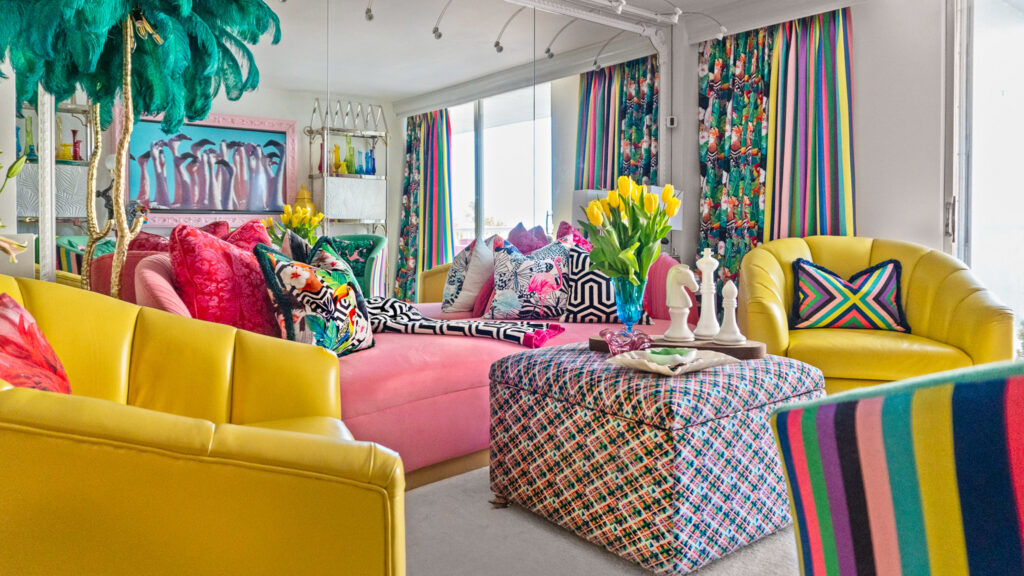 Founded by Dallas Interior Designer, Dee Frazier Interiors, D'KOR HOME Interior Design Blogs are amazing insider tours of mostly Dallas's most luxurious homes. Dee also features a lot of homes for young couples living in condos and retirees too. Her personal style is colorful, vibrant, and liveable.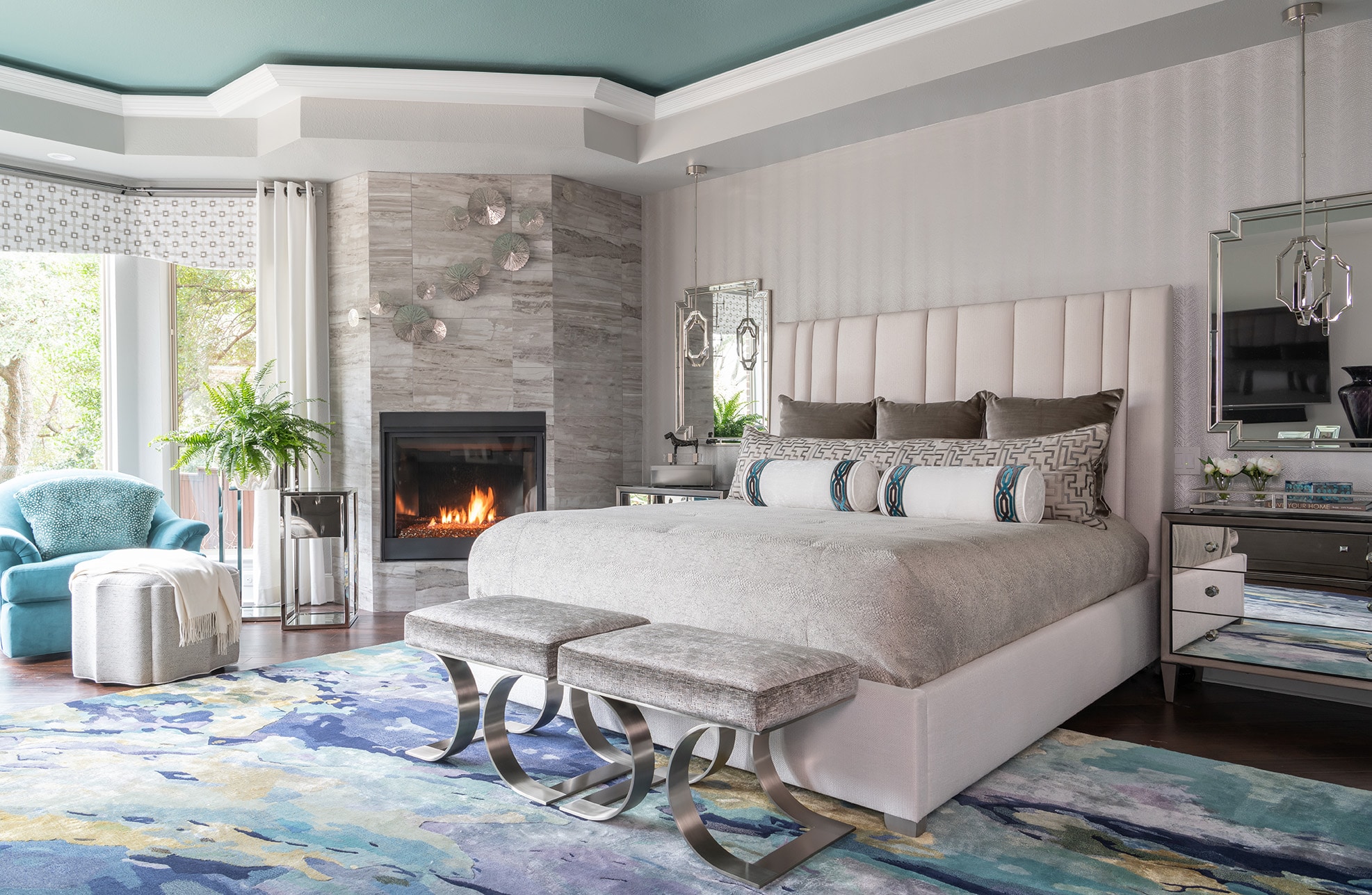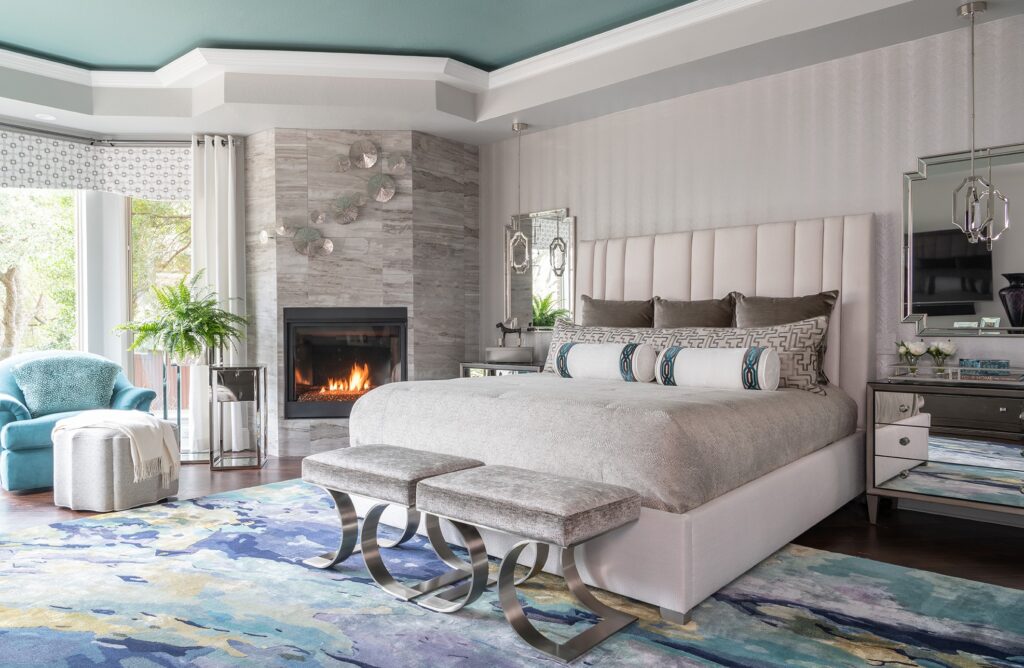 She founded this blog 10 years ago because she wanted to share her opinions on style design with anyone who would listen. Those 10 years it's grown from a small personal blog into a reliable (and hopefully retable) source of daily style design and design inspiration, run by a small team of like-minded people who share my passion for design, style, and human connection. They are all storytellers with diverse backgrounds, problems, insecurities, expertise, budgets, and styles. They write the articles about design, style, and life that they would want to read, and they create the content they wish out in the world.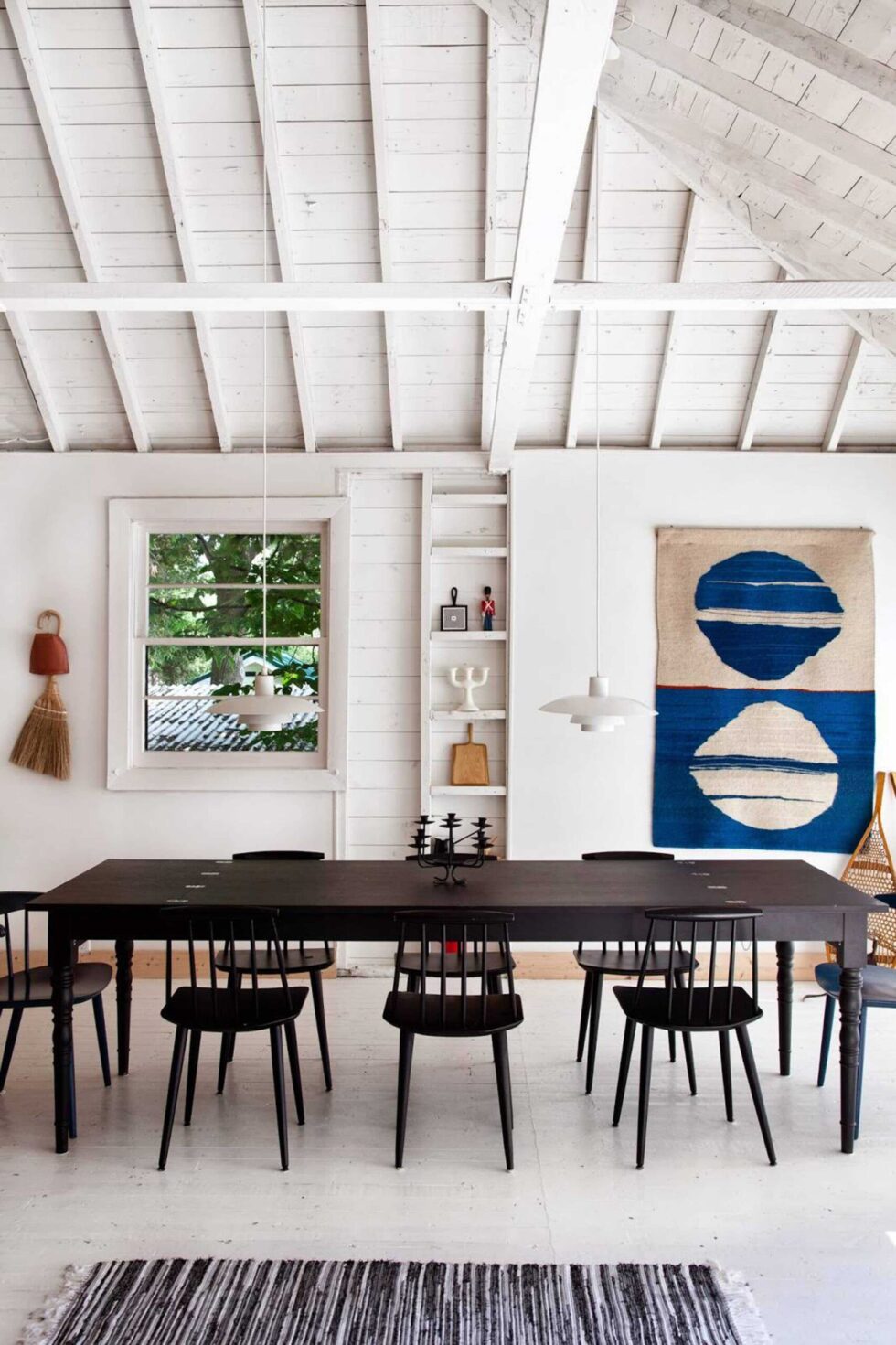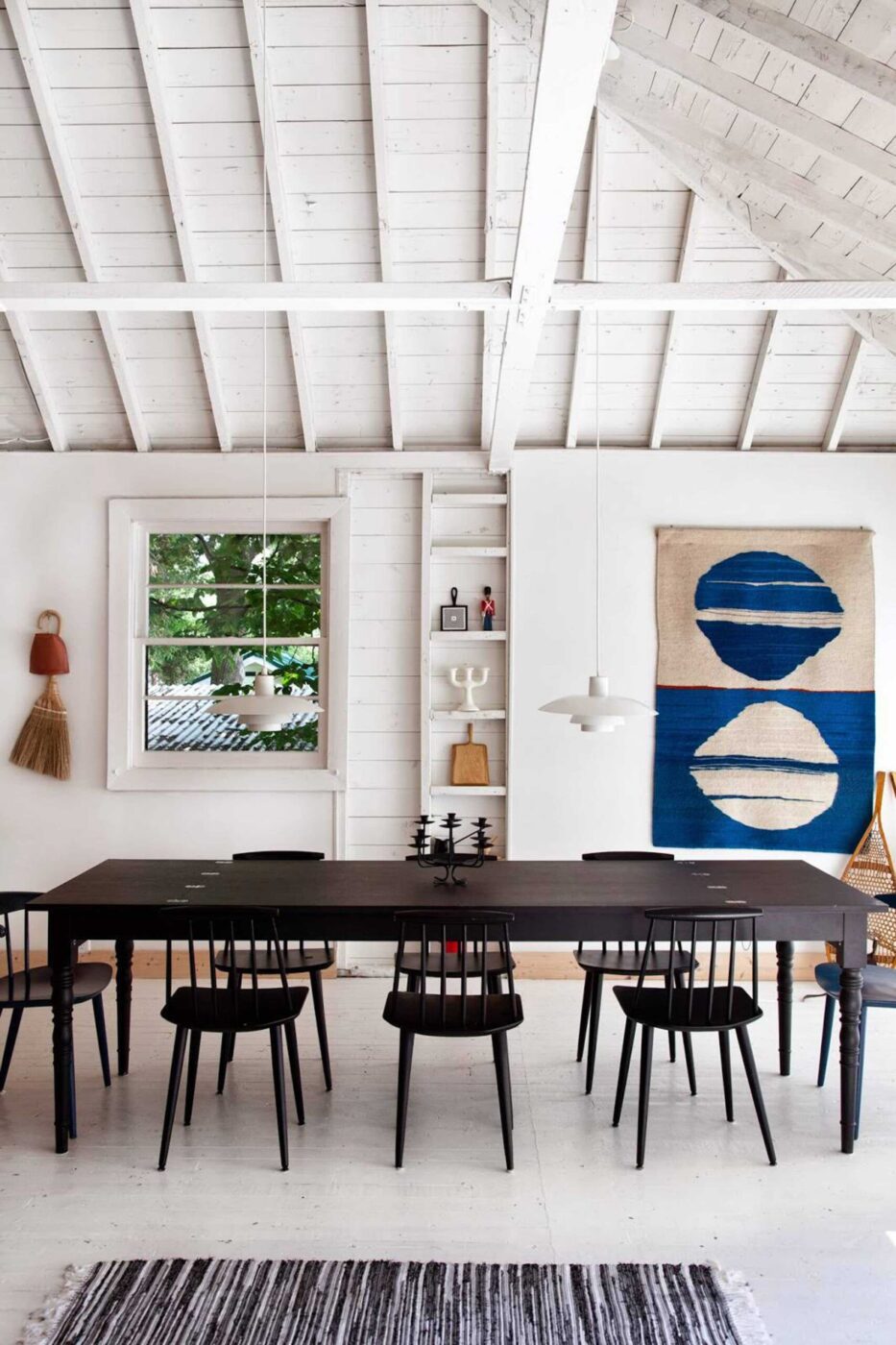 It was founded by a mother and a daughter from North Carolina who know that home is one of the very foundations of life, that creating a space surrounded by things you love is one of the best ways to express yourself and find meaning.
They believe in candles and flowers, moldings and music, and using your fine china every day. They believe that beauty for the sake of beauty adds pleasure and fullness to life and that those small moments surrounded by people you love add up to something really big.
It isn't about creating a place that feels you authentically and designing a canvass that evolves as you do, because at the end of the day, orchestrating your ideal life, finding purpose becoming your best self all begin at home.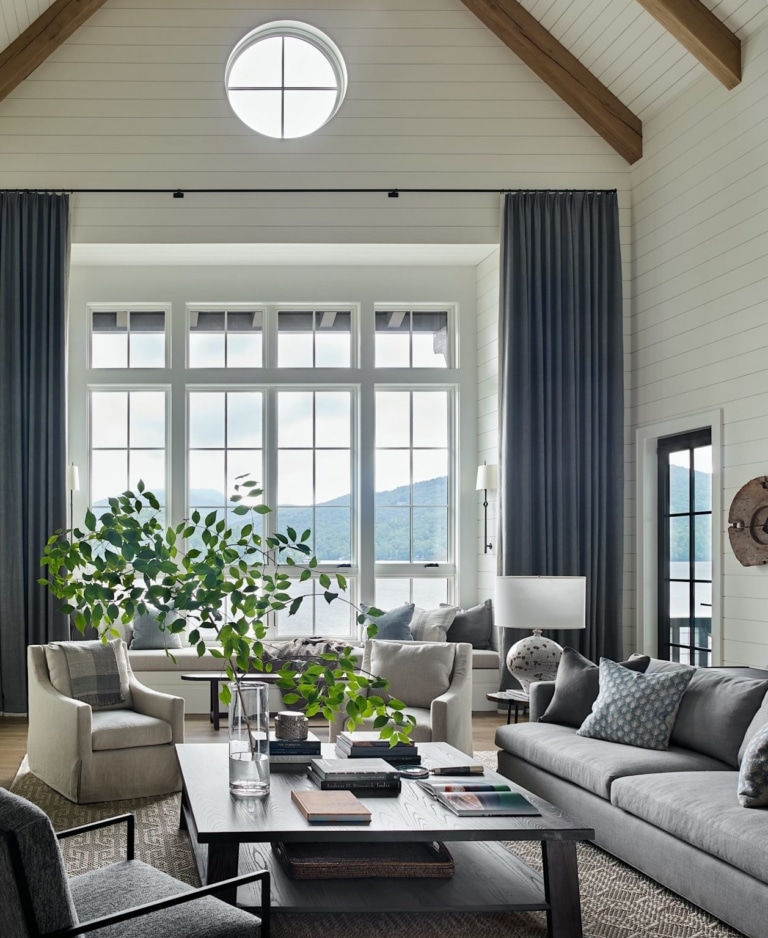 Lauren lives a busy life. At work all day, every day, and loves to come home to her haven. She lives a sort of indoor-outdoor barefoot type of life at home, with good food, music, and fresh flowers being some of her favorite things. With five kids, three dogs, six chickens, and a couple of pet geese, She does what she can to take her place as great as possible but has found that a relaxed attitude towards "perfection" has led her to some serious contentment. A crooked smile, wildflowers from the side of the road, a chip in the good china; She loves it when things are slightly off and tells a story because to her, that's real life. And it's beautiful.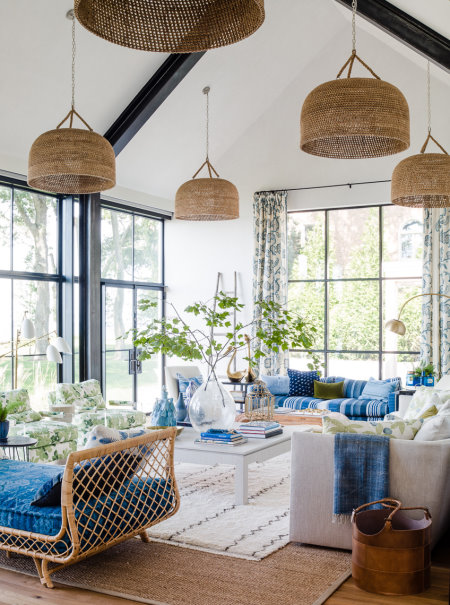 The blog of two homebodies. This blog is all about Chris & Julia's home projects and renovations. They're committed to uncover every ounce of potential our home has and make it a place our family can happily reside and entertain in for years to come.
Just like their readers, they do lots of research before (and during!) every project. They seek out the best brands and the most unique makers that fit our personal modern/traditional/cozy/family-friendly aesthetic. Just like most interior design blogs readers, they make Pinboards and mood boards and surf lots of other blogs and magazines for inspiration. 
Then they narrow our search down to an ideal partner — for the perfect sectional, the best tile we've ever seen, a rug that is soft underfoot but won't shed, or an awesome dining chair — they, sometimes, contact them and ask them if they want to collaborate and sponsor the project. This means that they'll donate their product and, often, pay us an influencer marketing fee in exchange for exposure on their interior design blogs. We'll link to them and give all of the details about why we chose them and what makes them a great fit for us and our home.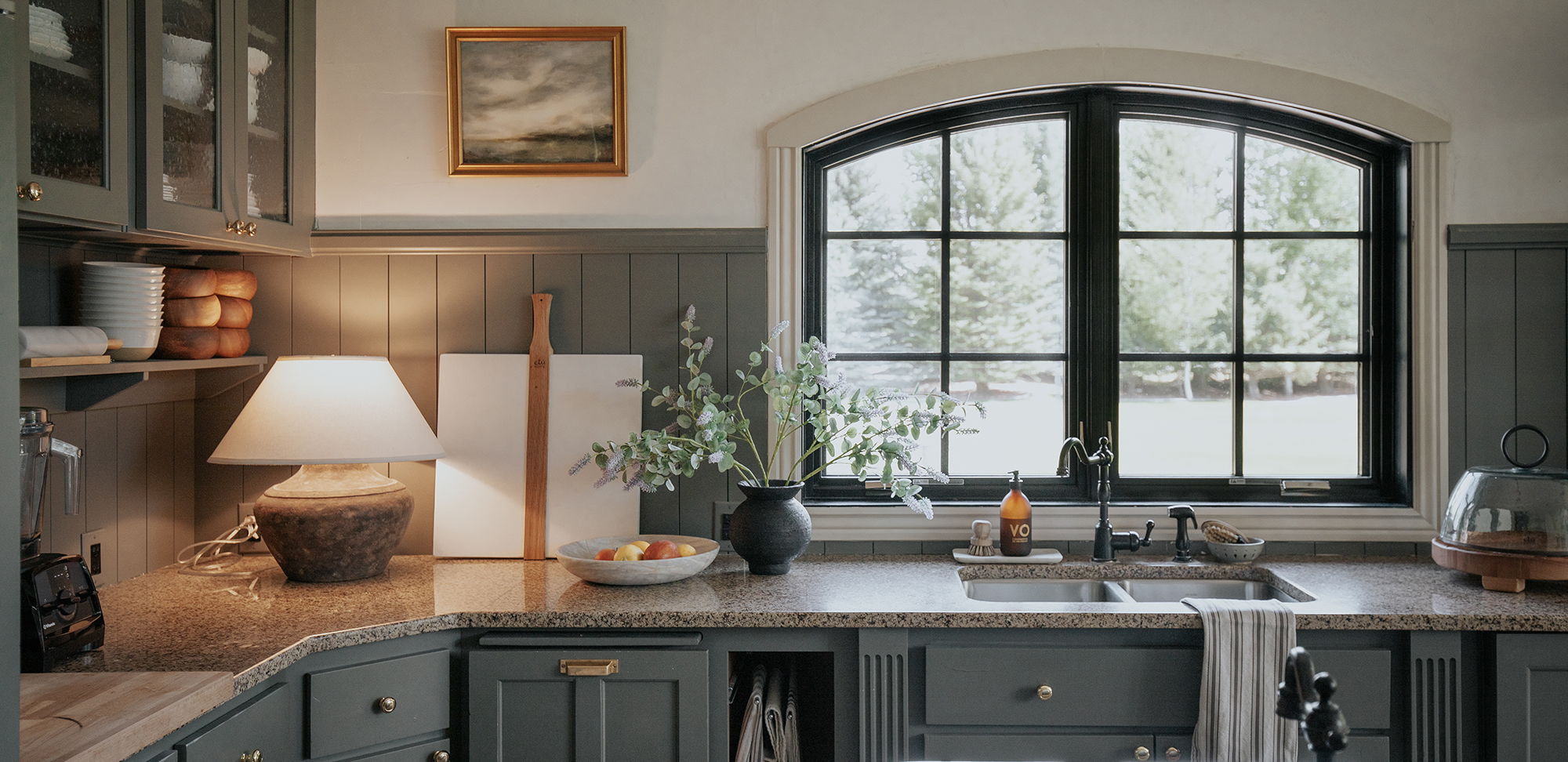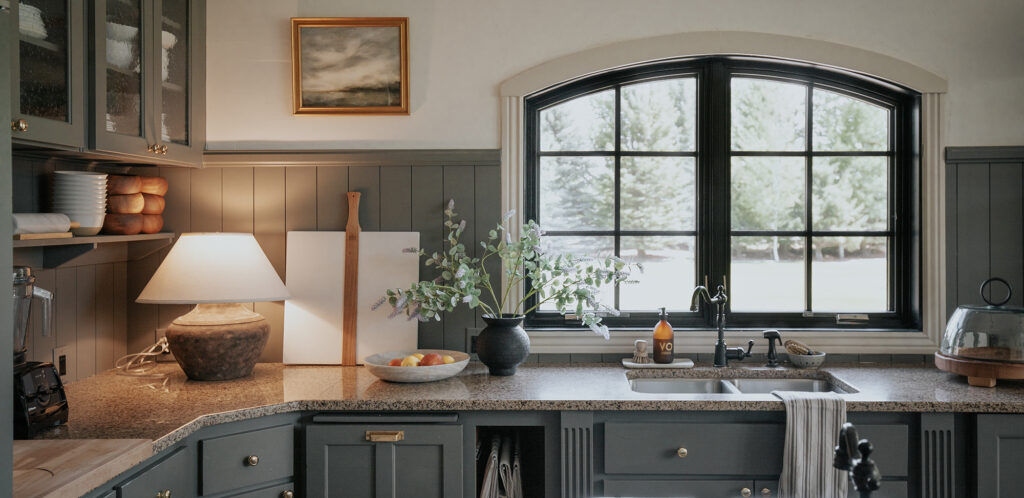 Was founded Dana Claudat and she is Dana behind The Tao of Dana. She studied Art History at Stanford University and became a modern Feng Shui consultant. She design homes. She design lifestyles. She curate art collections.Mainly: She help people rewrite their story to give more of themselves to life and get more of what they want from life. She should mention that when I started studying Feng Shui about fifteen years ago, she was not sure that it "worked." she mean, moving furniture to change your life is a crazy concept at first blush, don't you think?!It really does work. It still amazes me how well it works.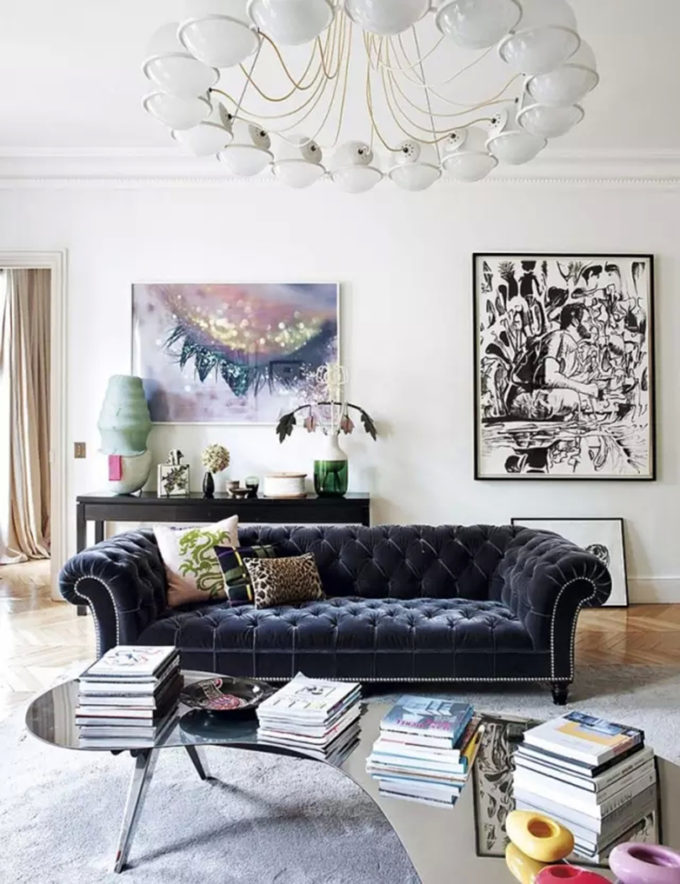 Becki Owens is a Southern California based interior designer and lifestyle influencer know for her modern and inviting designs. From intimate remodels to complete custom builds, Becki has been transforming spaces since 2001. Rooted in a clean and coastal, California esthetic, each of her projects are light-filled and livable. It's her goal to create spaces to gather that leave a warm, lasting impression. Becki Owens' projects have been featured in several publications including Good Housekeeping, Luxe Magazine, Wall Street Journal and Architectural Digest.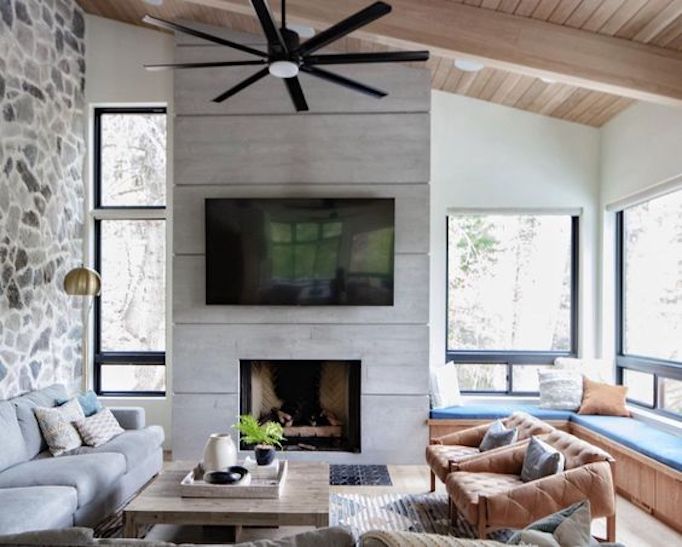 Sarah Sherman Samuel Is a multidisciplinary designer who currently splits her time between Los Angeles, California, and Grand Rapids, Michigan. Her holistic design approach spans interiors, textiles, products, and decorative arts. After earning her BFA in design, her career started in advertising before she found her niche in surface & product design while working at an LA-based fashion paper product company. There she served as creative director developing products, and their pattern-based artwork, for their line of stylish paper goods at Target. During her 5 years there, she was honing her aesthetic and in 2013 decided to break out on her own to share her unique design point-of-view.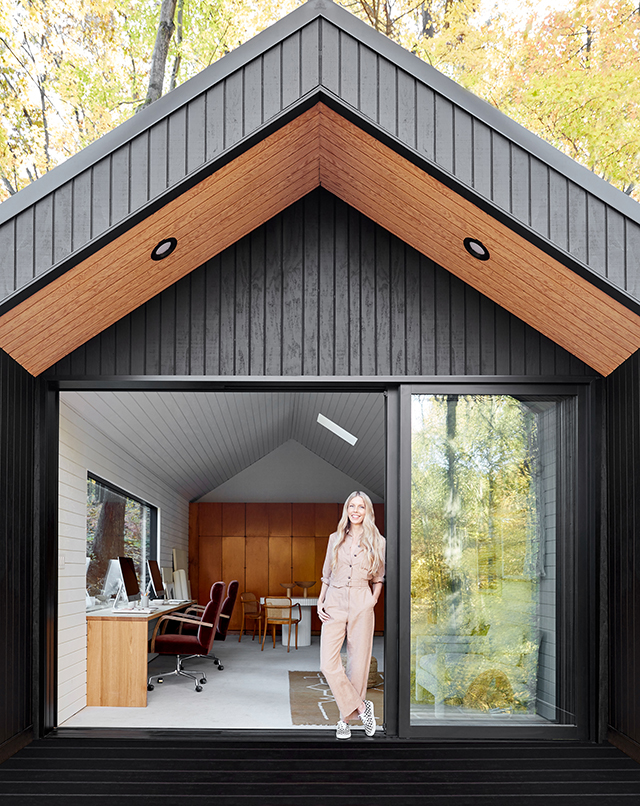 She was born from the idea of making life beautiful. After graduating with a degree in Communications, Shea realized that design was where her heart was, so she changed careers and channeled her energy into remodeling their first home while documenting the results. As one of the first design influencers on Instagram, Shea's fresh approach quickly attracted a long client roster and loyal following. In 2014, Shea and her husband Syd decided to launch their interior design firm with one directive in mind, "Make Life Beautiful." As the firm's designs and fan base grew, it paved the way for the launch of its e-commerce brand, McGee & Co., two years later. With a vision that beautiful design can be approachable, Studio McGee has become one of the leading innovators in the interior design industry.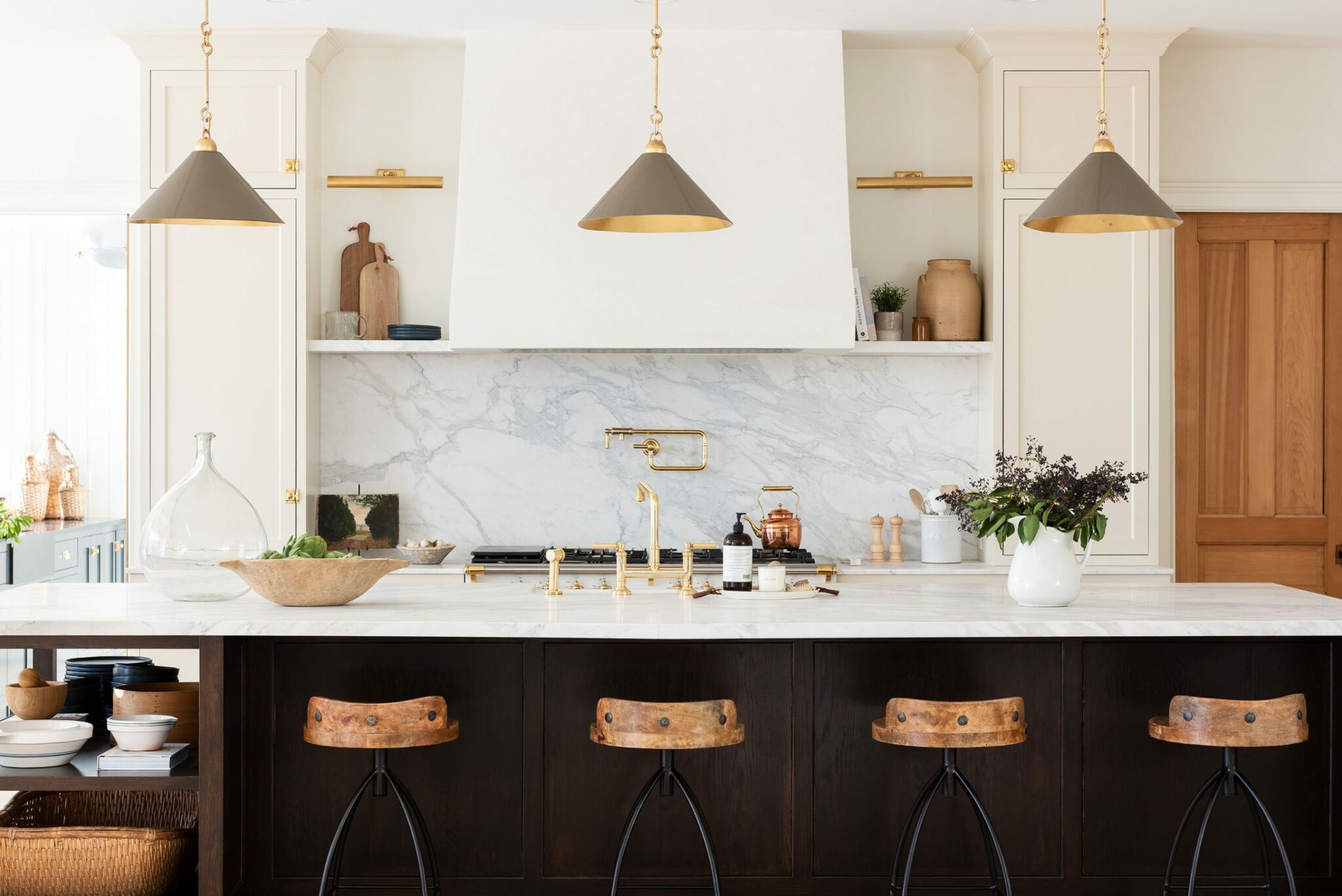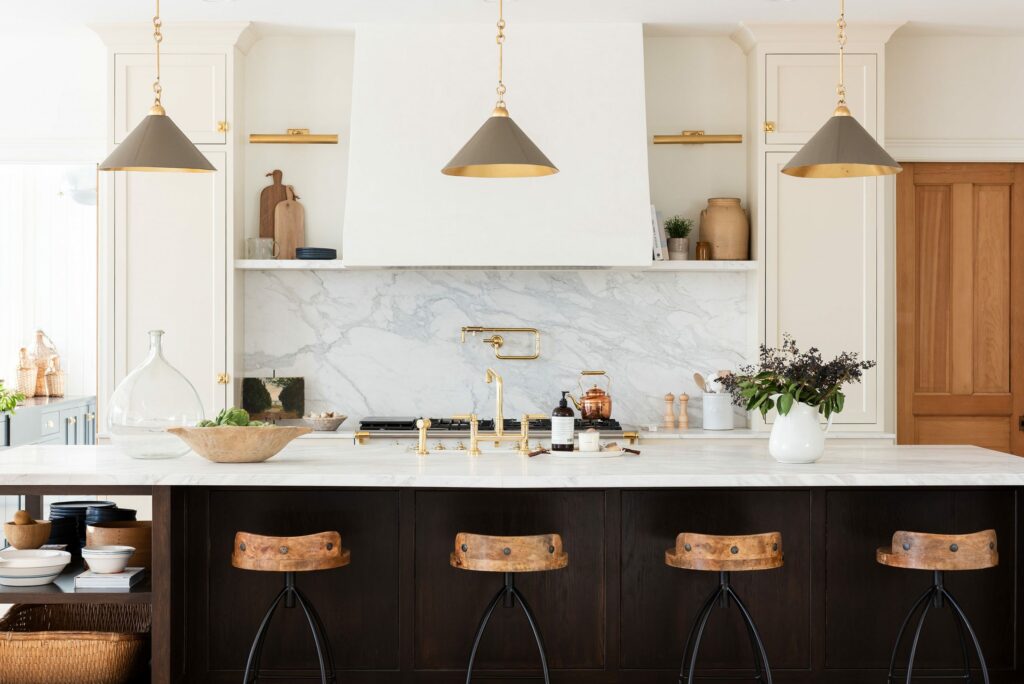 MYMOVE, LLC is owned by Red Ventures, LLC — a media company with unbeatable technology, data, and marketing expertise. We have an exclusive relationship with the USPS® that allows us to connect brands with roughly 39 million moving Americans every year.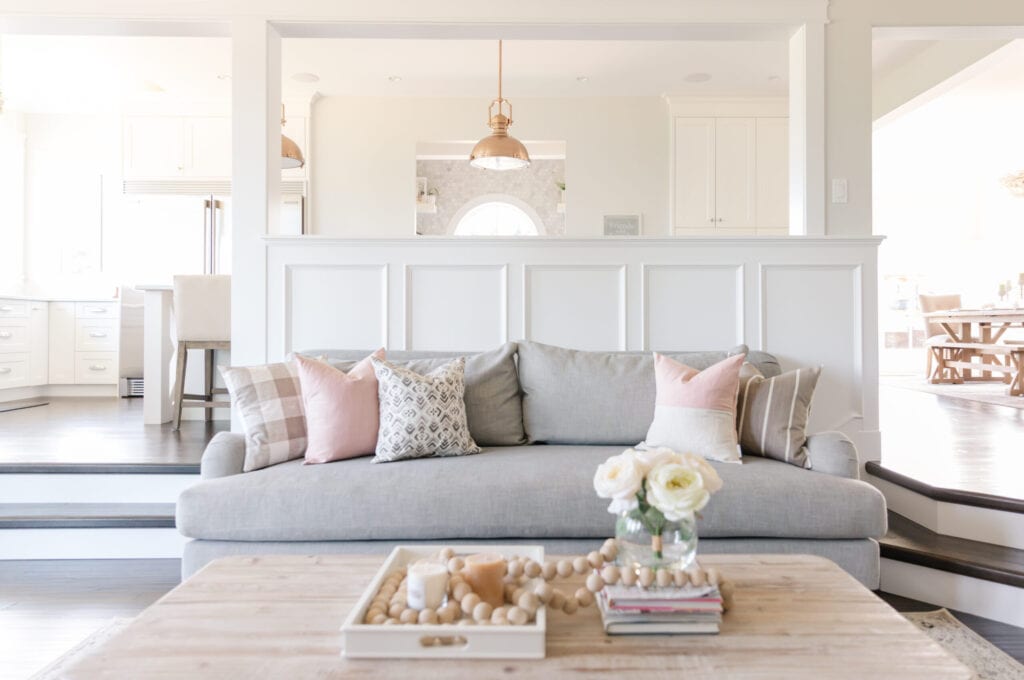 Holly Becker founded it, and she was the founder and editor of this blog, decor8, since January 2006. Her mission is to help you to find your style, become more daring and creative, design a more beautiful place to live using what you have, and always honor your vision and voice before anything else – your home is your starting and endpoint each day, it should make you happy, feel safe, be cozy, and give you a warm and loving feeling.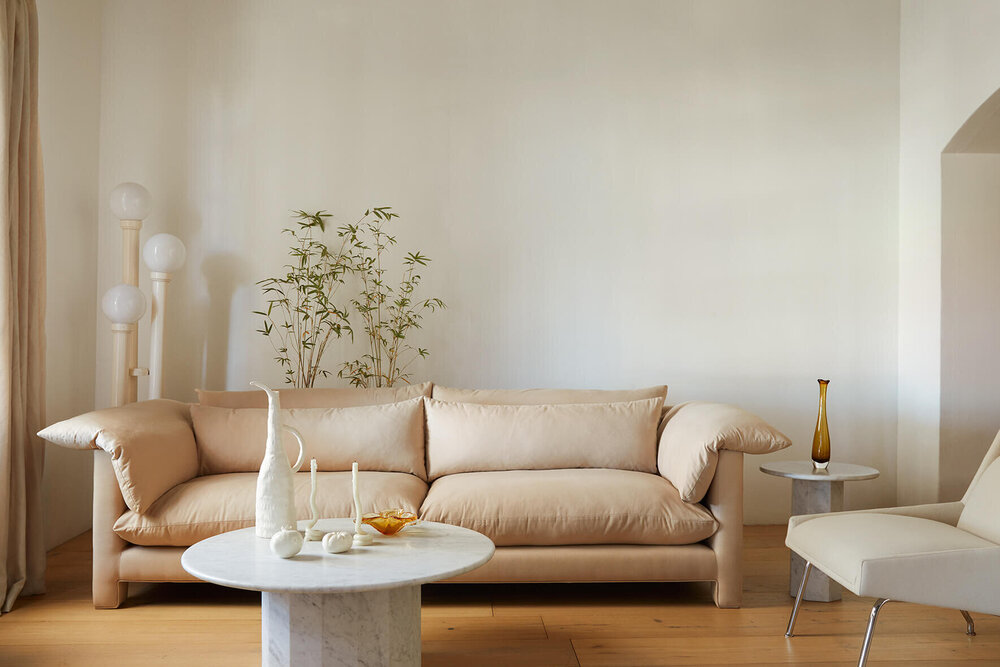 Ready for your daily dose of vitamin D (that's "D" for design!)? Always fresh + never sour, Design Milk fills your thirsty cup (and shopping cart!) to the brim with design finds from around the world. Drink up!
You'll always hear it from Design Milk first. Since 2006, we've been feeding your design obsession with what's cool and what's next in architecture, interior design, automotive, fashion, technology + art.
Fixated on making modern living effortless and accessible, we're lovers of the creative process, advocates for sustainable and ethical production, cheerleaders of inclusion, and straight-up cool stuff obsessors. Our passion is discovering and highlighting emerging talent, and we're energized by and for our community of like-minded design lovers — like you!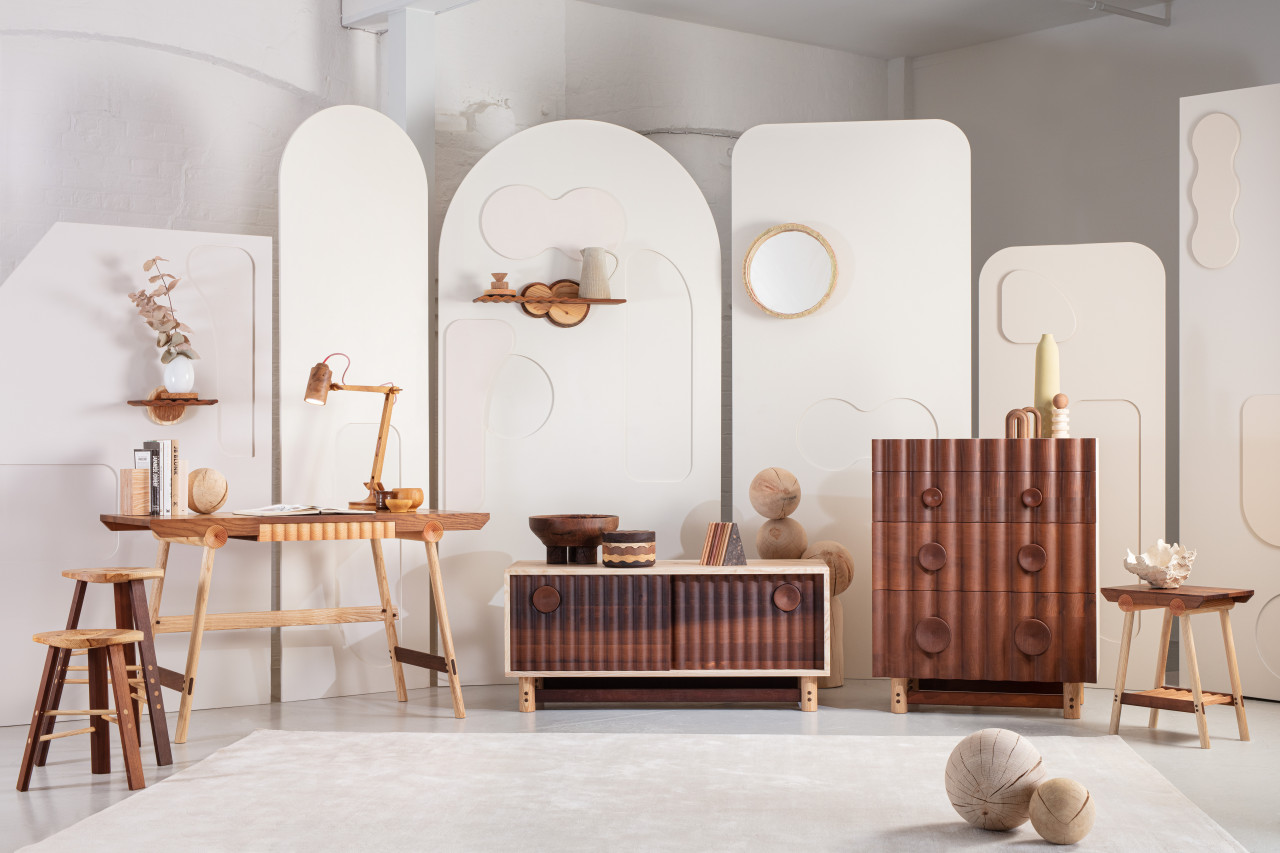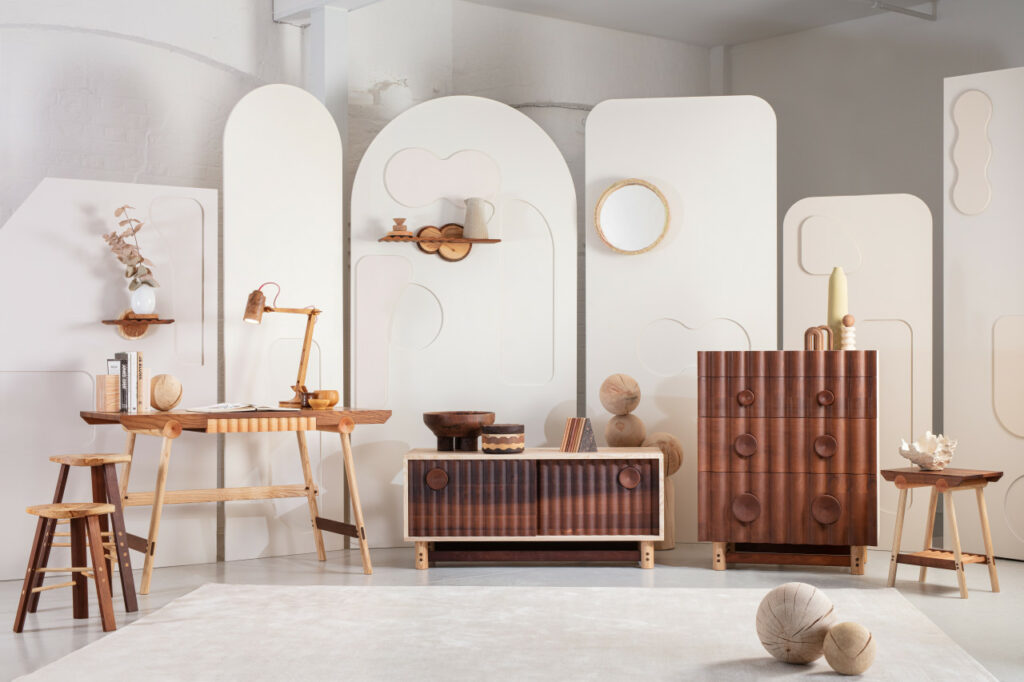 Bennett Leifer Interiors is an award-winning studio known for blending sophisticated color palettes, historical references, and whimsical concepts to design uniquely tailored interiors. The firm creates livable, elegant, and artful designs which have grown to include private residences, model residences, collaborations with developers, executive suites, and brand campaigns.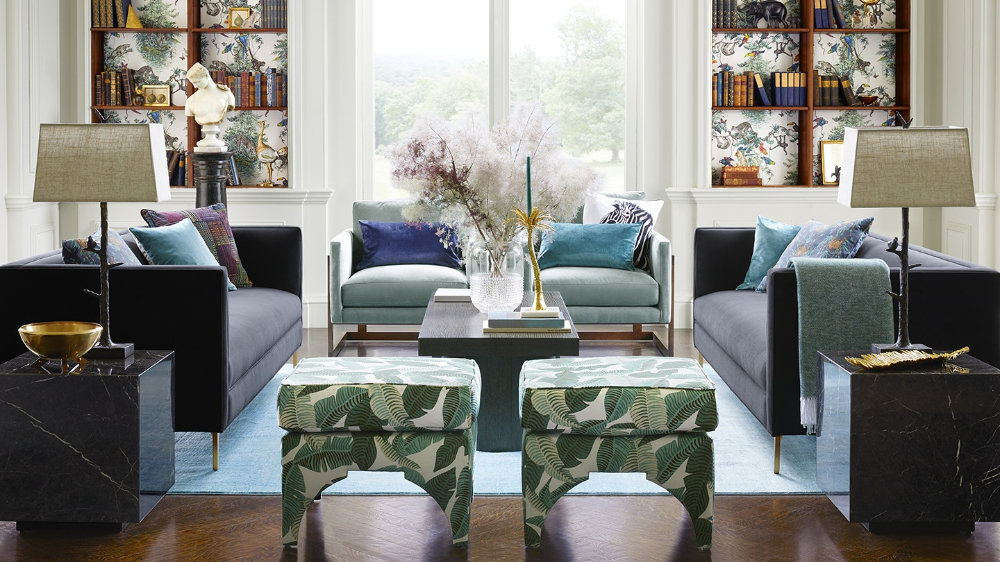 Blainey North is renowned globally for her modern, visionary approach, which is matched by a profound knowledge of design, craft, and Interior Architecture. Blainey North's eponymous Interior and Architecture studio, Blainey North & Associates, has forged a distinctive place in the Australian and International design establishment over the twenty years of its operation. The Studio has worked across a swathe of different projects from prestigious residences for A-list celebrities and captains of industry to mega yachts, restaurants, and the walls tallest residential tower in New York.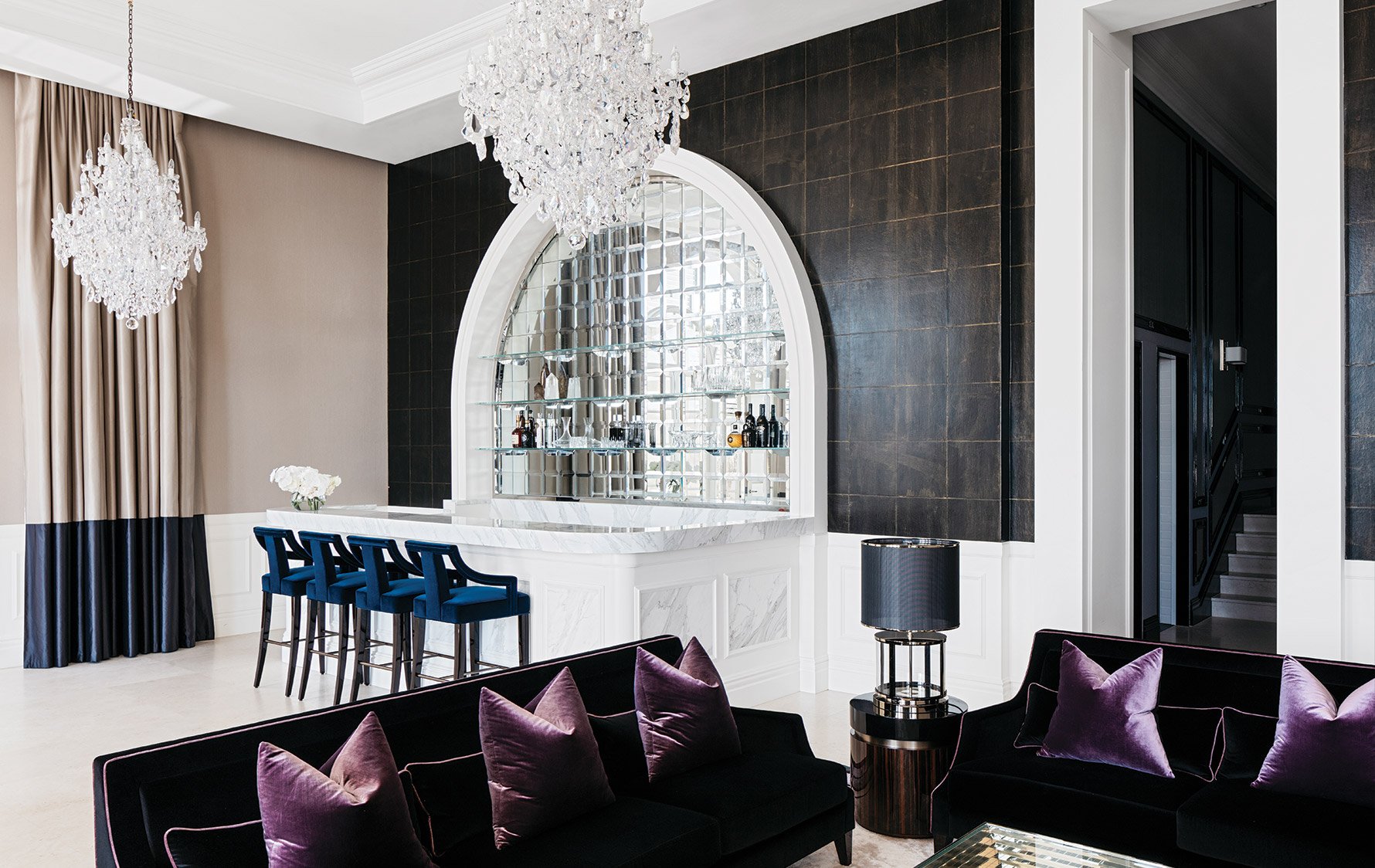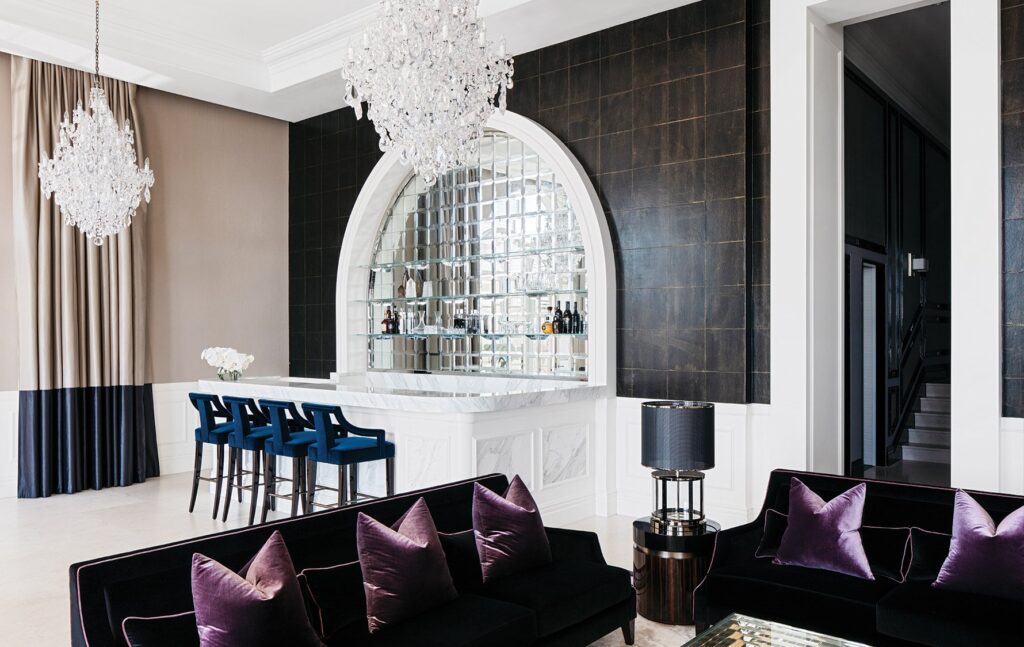 Liz Marie founded it! Blogger and designer of this lovely little blog. Shop owner of The Found Cottage in Hudsonville, Michigan, and new author of Cozy White Cottage. Here on Liz Marie Blog, you'll find a little bit of everything from DIY projects, our cute little farm, and our happy little one-year-old son Copeland Beau. I hope you get inspired for your next space here on the blog or tap into that creativity with the next DIY. Read more about all things Liz Marie.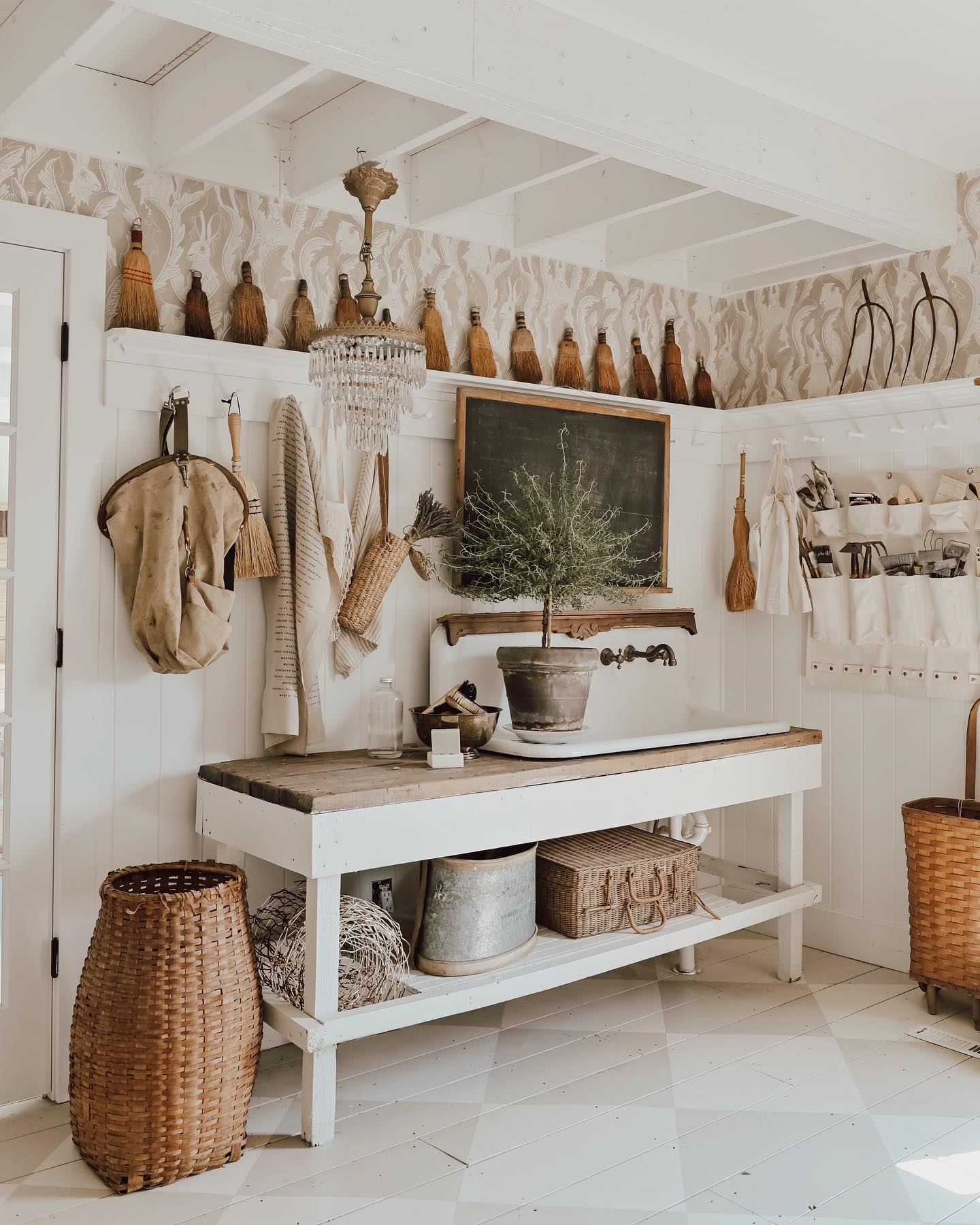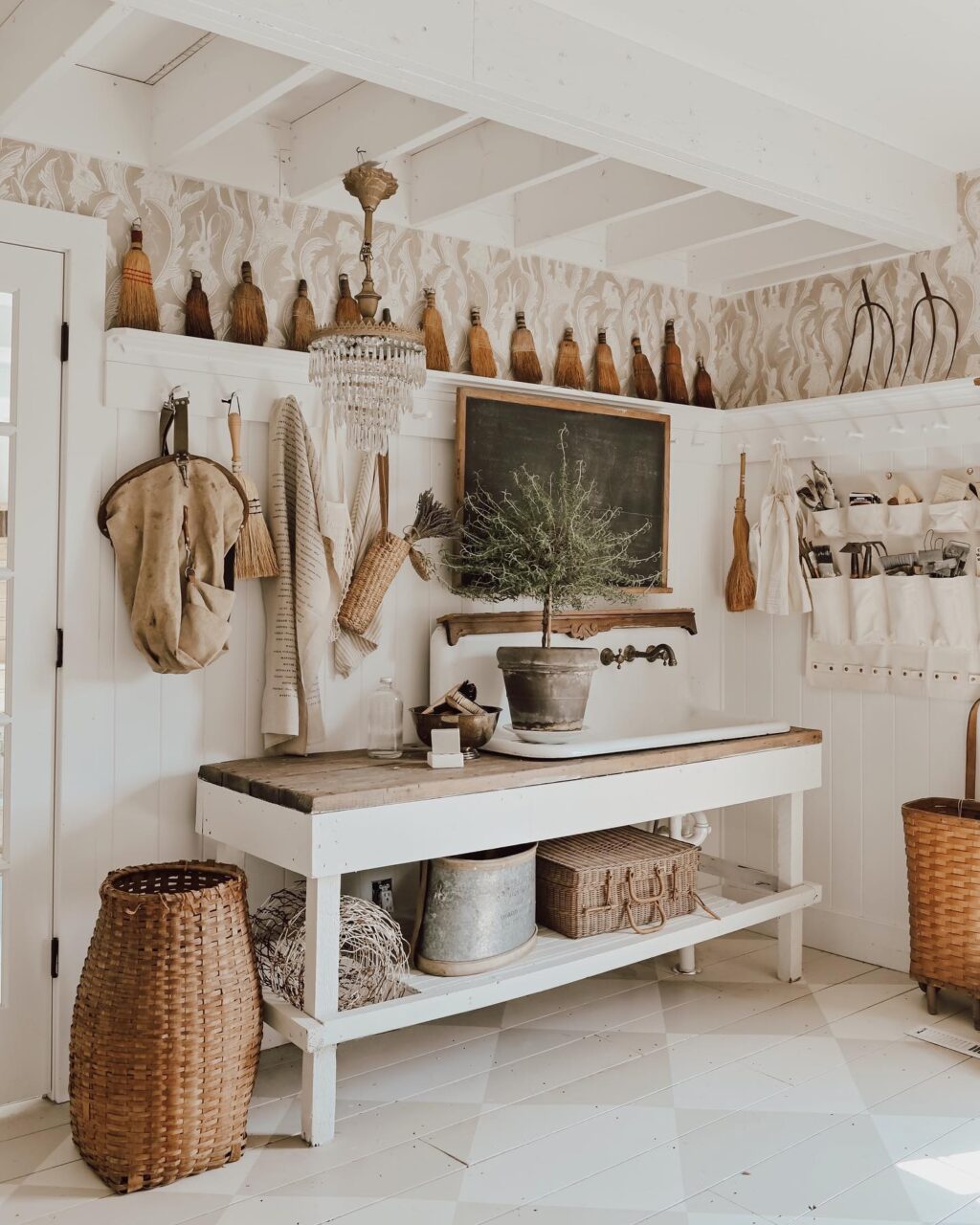 Diane founded it; she has been married to her husband, Ed, for 35 years. They have two grown daughters and, so far, one son-in-law and, just recently, one adorable granddaughter. She started this blog back in 2009 in our last house in suburban Philadelphia. She has been blogging about affordable decorating, creative DIY, my travel adventures, and lifestyle for 10 years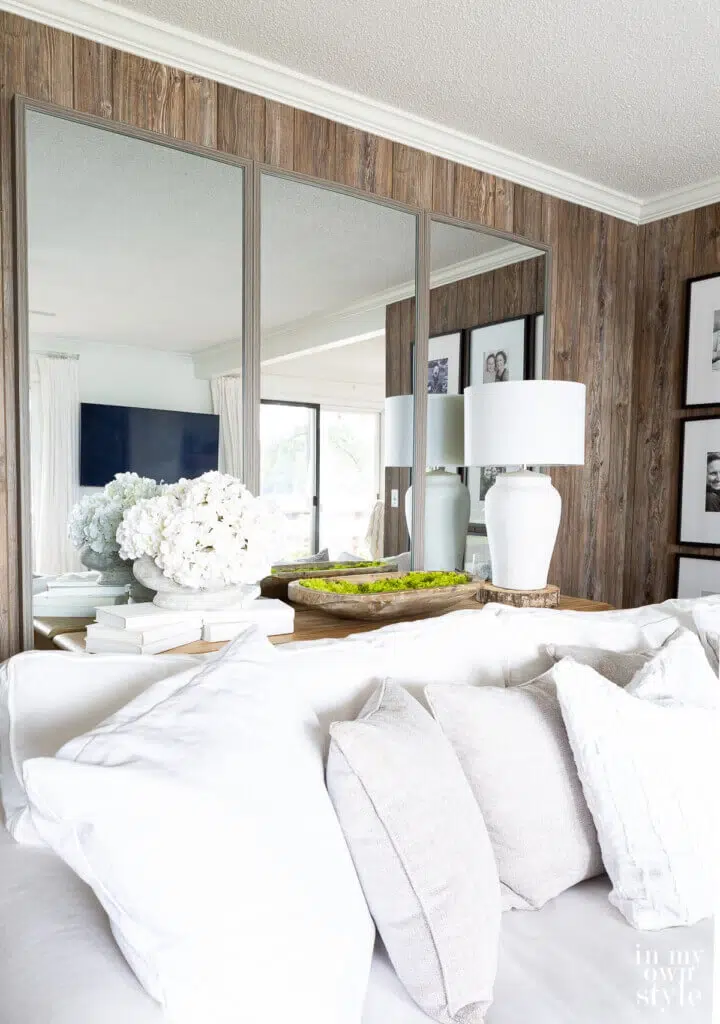 Sarah founded it, and she started this blog in May of 2008 to share house projects with family and friends. She never dreamed it would become what it has — it is a dream come true to do what she does. She believes anyone and everyone should have a home they love, even though they may not have much to spend on it.
You can have a lovely home without spending a ton of money.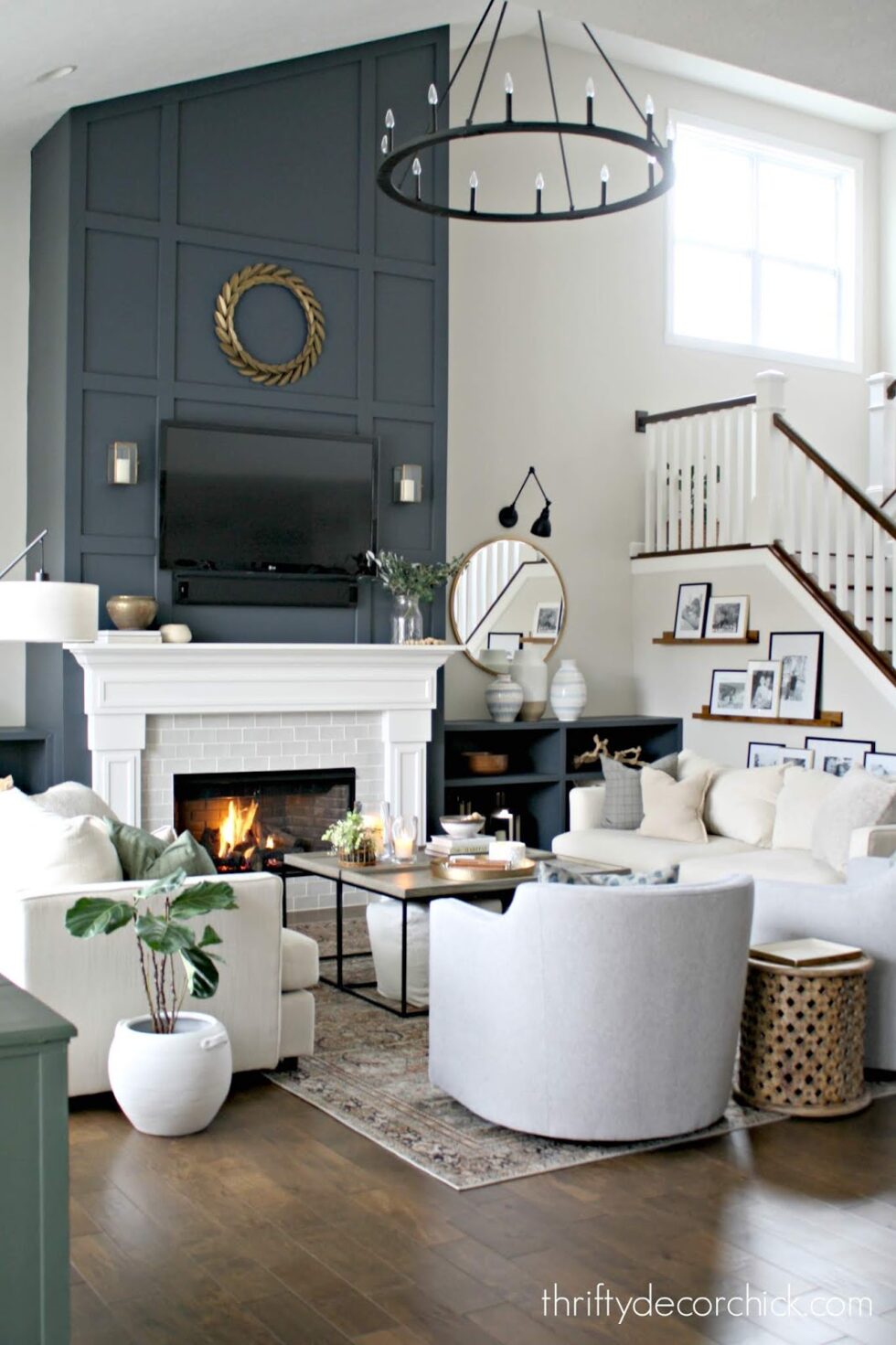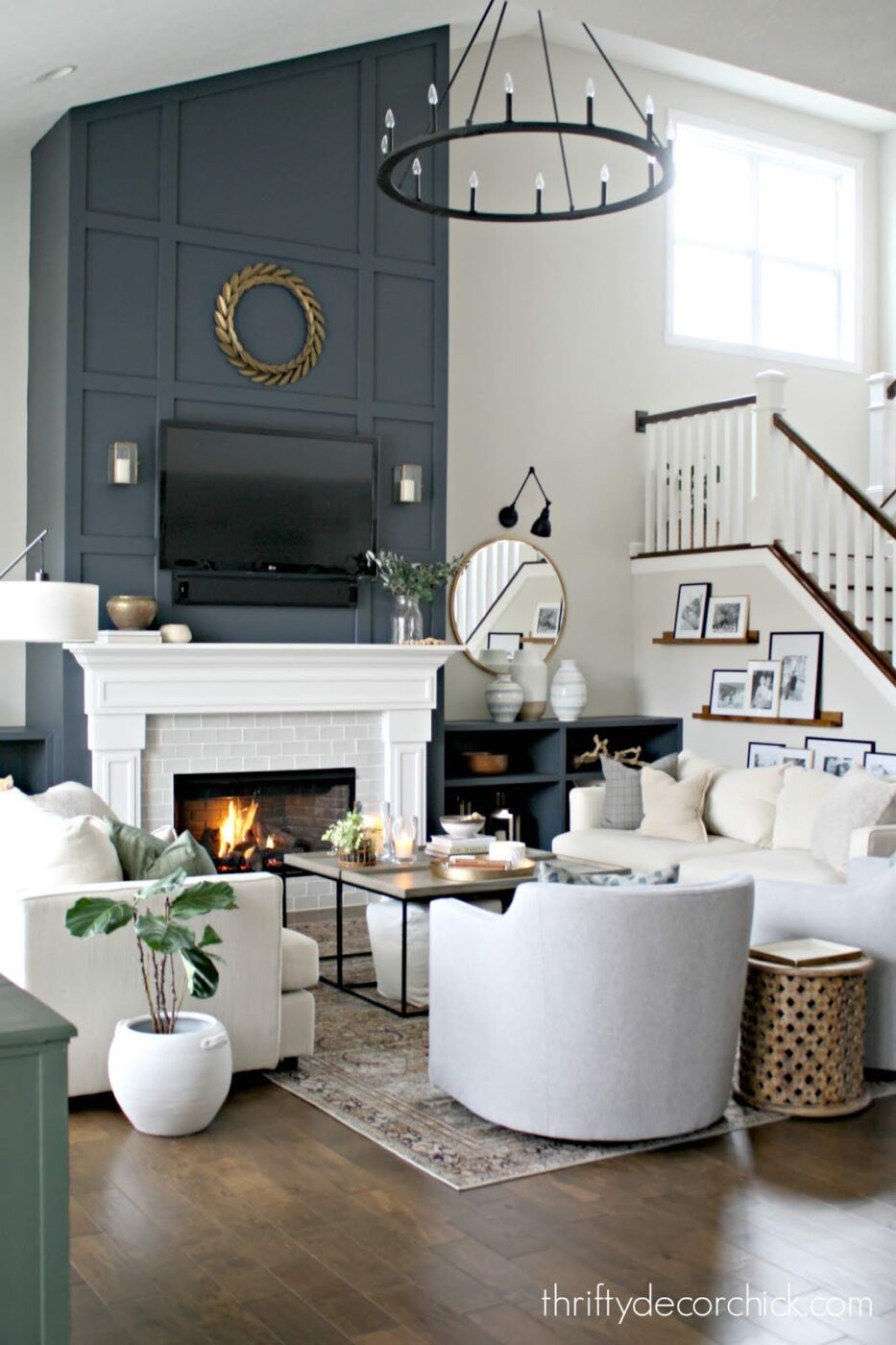 The Design Files is Australia's most popular design blog. We cover real Australian homes, gardens, art, architecture, craft, interior design, furniture, textiles, homewares, food, and more!
Founded by Melbourne stylist Lucy Feagins in 2008, over the past 11 years, The Design Files has grown to a team of eight people and has built an amazing, highly engaged community of readers and social media followers.
With a passion for original content, high-quality photography, and videography, we love telling great design stories, documenting beautiful spaces, and keeping our readers informed about creative happenings Australia-wide.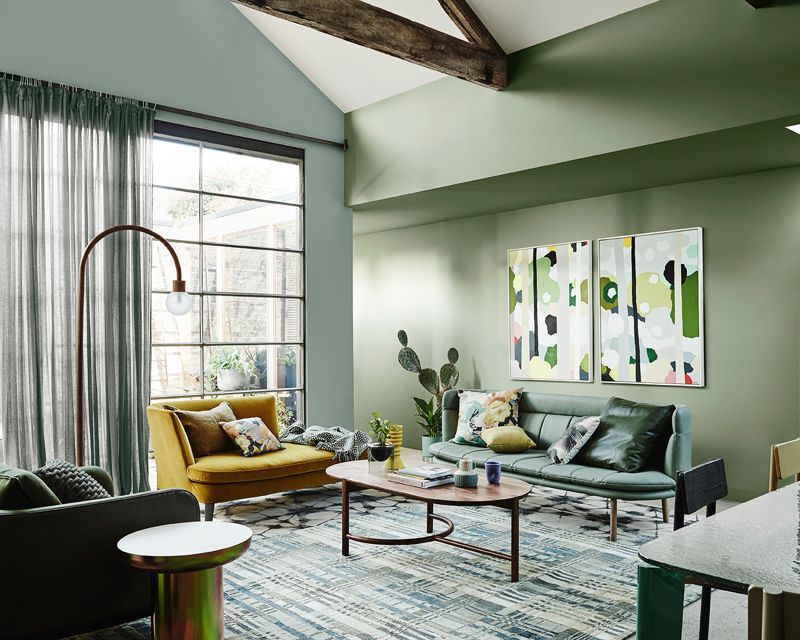 Melissa Michaels founded it and was the creator of The Inspired Room. She loves to write about finding contentment at home. She focuses on embracing the seasons to putter + nest, find peace and comfort in rhythms + routines, get inspired to gather + welcome others into our home, and care for our well-being by keeping our life and home clean + simple. She was also a New York Times bestselling author of many books on the home.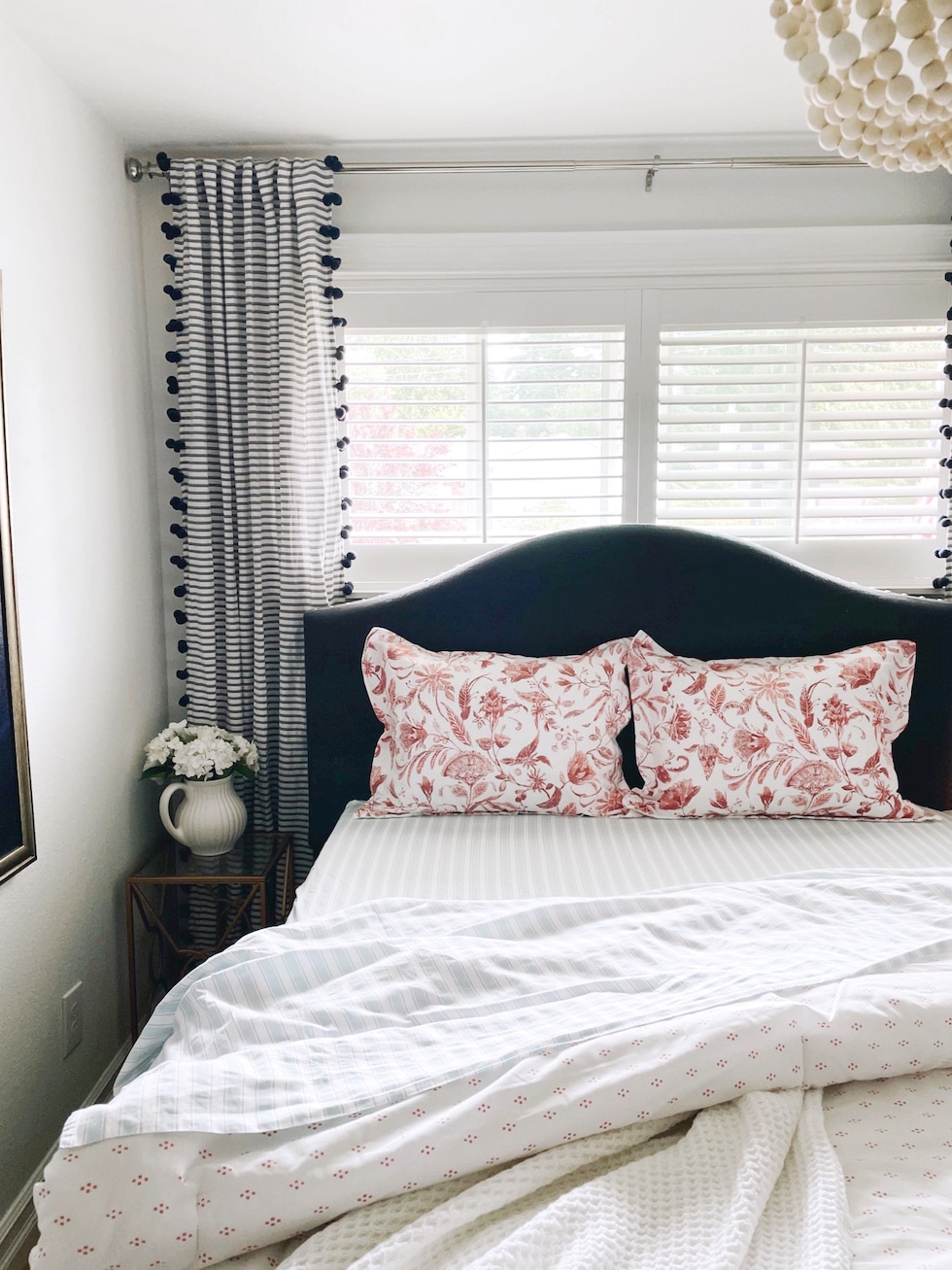 Dezeen is the world's most popular and influential architecture, interiors and design magazine, with over three million monthly readers and six million social media followers. Our mission is simple: to bring you a carefully edited selection of the best architecture, design, and interiors projects and news from around the world.Dezeen was launched by Marcus Fairs in November 2006. In 2021, Dezeen was acquired by the Danish media group JP/Politiken Media Group.In 2021 we celebrate our 15th birthday and mark 15 years of unbroken growth – Dezeen is regularly ranked among the 4,000 most visited websites in the world by Alexa. It is also the most commented design site in the world.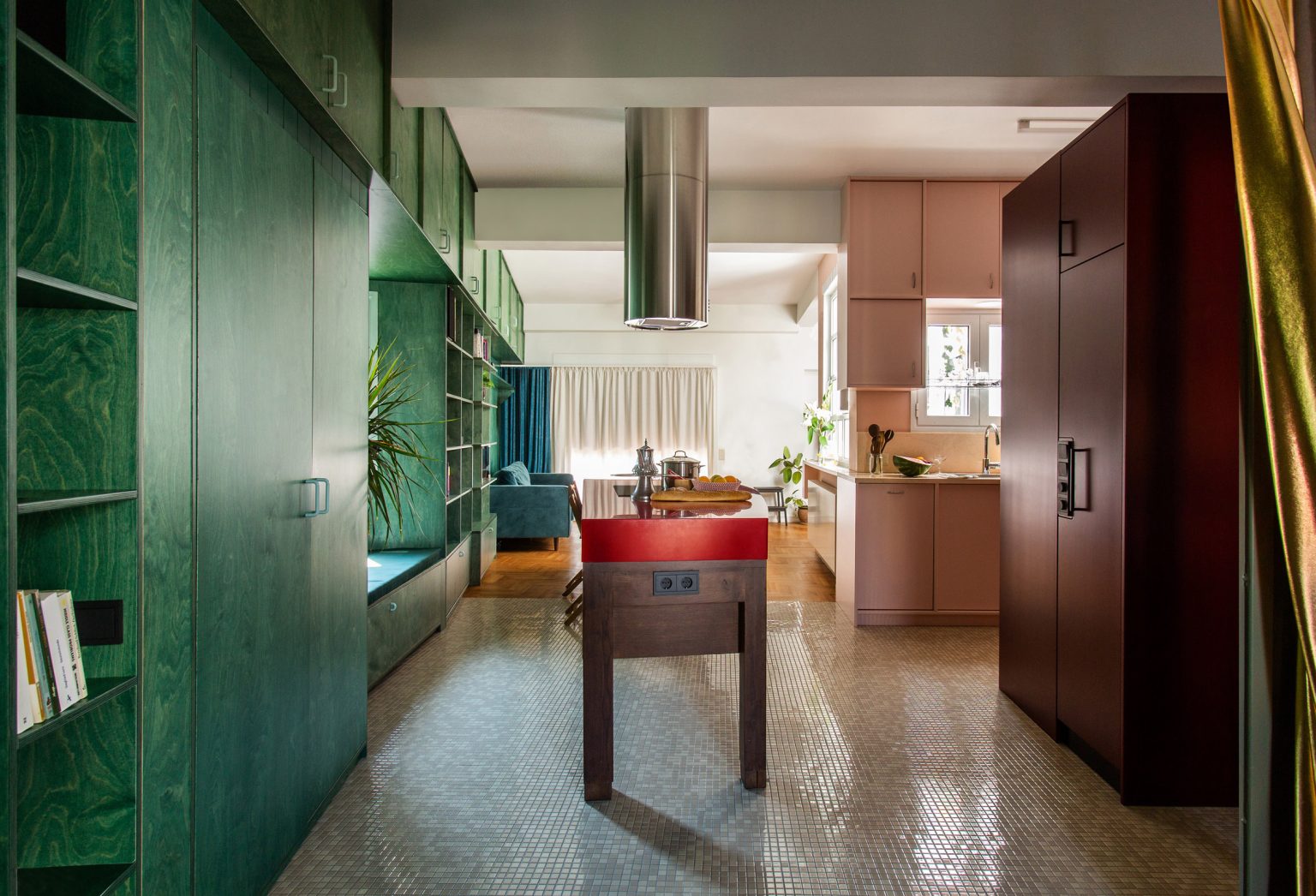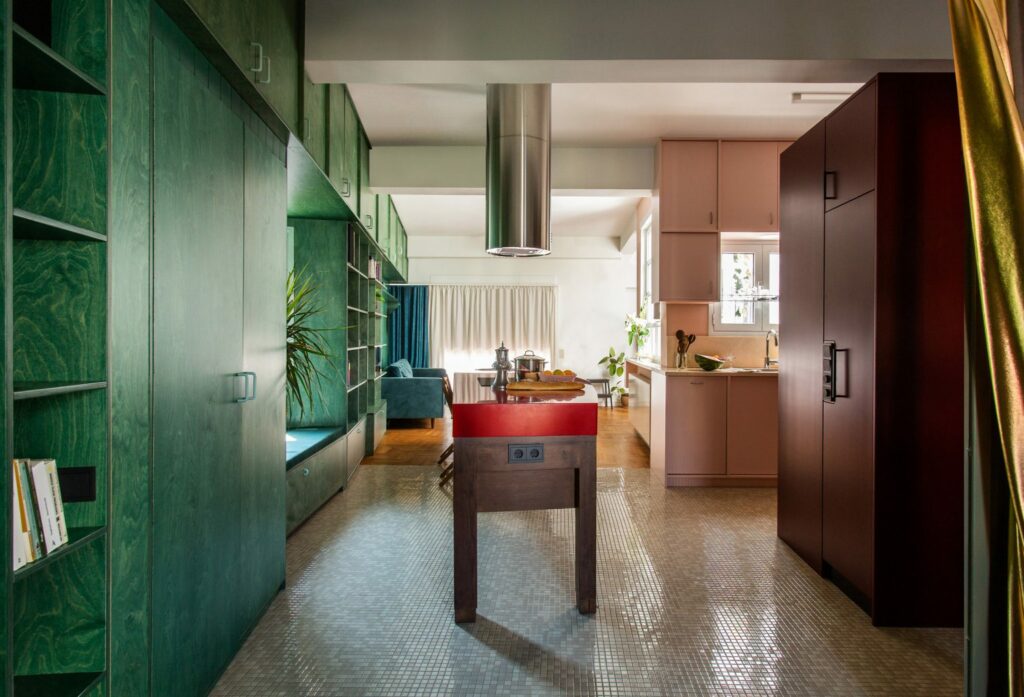 Interiors Addict is an entertaining, well-navigated, informed, and credible voice in Australian interior design. Neale Whitaker, judge on The Block and host of Love It or List It. Former journalist and magazine editor Jen Bishop (founder, publisher, and owner) is the original Interiors Addict, an ordinary girl with no design qualifications, just a serious love of all things décor and homewares. She lacks official design know-how; she makes up for genuine passion for her subject, the ability to write and bring to life other people's stories, and an eye for a bargain. Jen believes everyone should get joy from their home, whatever their budget and whether they rent or own. She is also a mum to two young sons and currently renovating her Sydney home with her husband, Damian.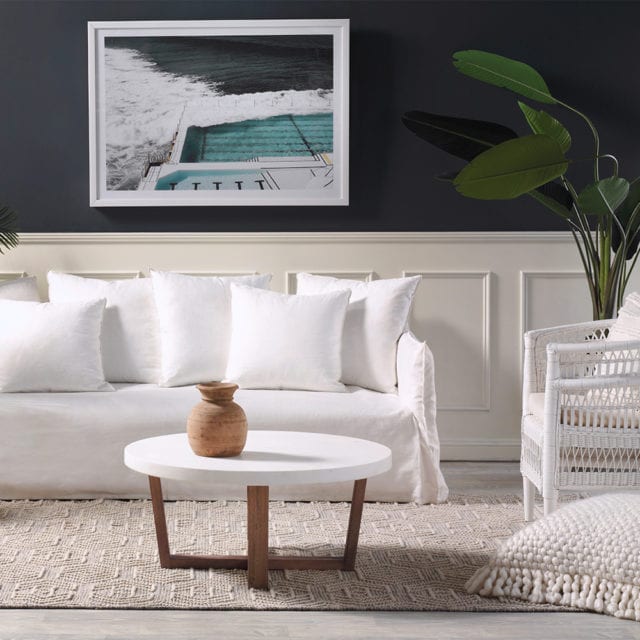 It was founded by Nancy, an east coast girl who lives in the Hampton Roads area of Virginia. She loves it here, right on the coast. She is a wife and mother of 2 … grown children. Wow, how did that happen so fast? And… She's an Artsy Chick! Yep, according to her husband, She is. He has called me his "artsy chick" since we met 32 years ago. When she decided to write a blog, he was the one who came up with the name. He's awesome; She thinks she will keep him.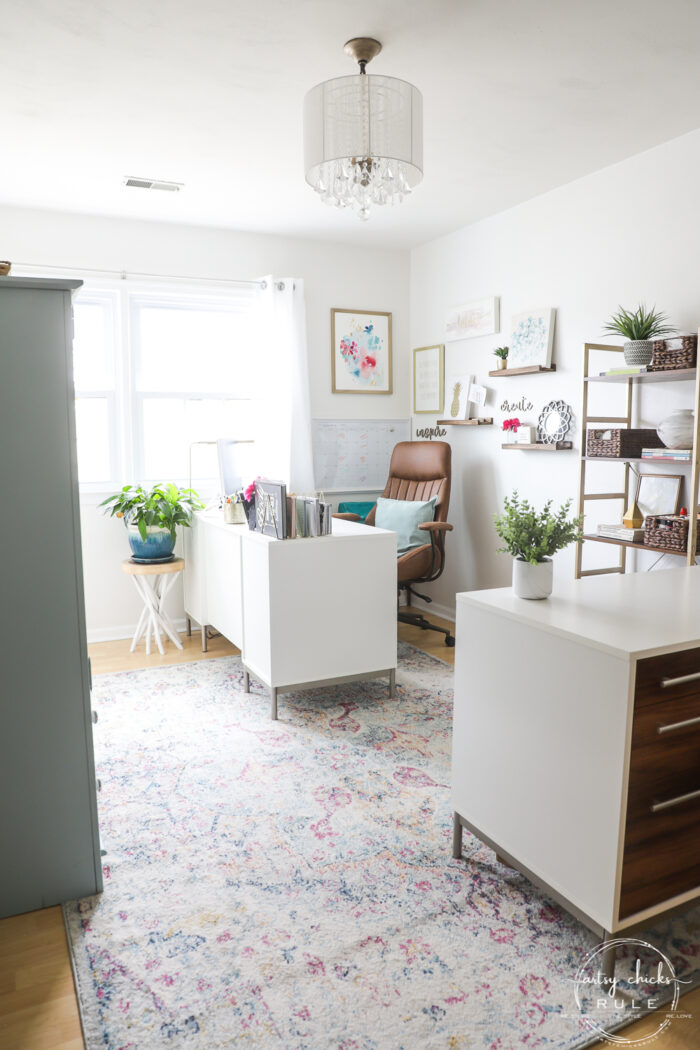 Kristie Barnett is an award-winning expert in Residential Paint Color, Home Staging, & Decoration. With graduate degrees in Psychology and Education, Kristie brings a unique point of view to the design industry. Kristie offers design and color consultations both locally in Nashville, TN, and online across the country. She is the founder and sole instructor of the RESA®-accredited Expert Psychological Staging® and the Psychological Color Expert™ certification courses for professionals.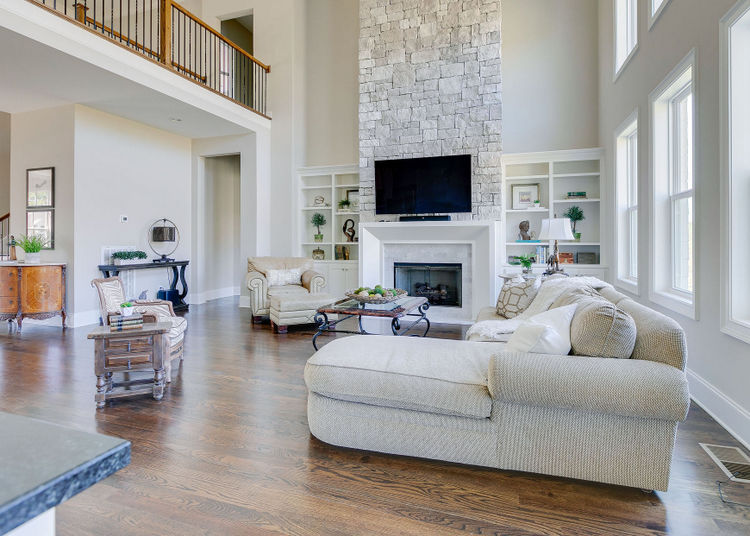 Katrina Chambers is a familiar face within the blogging scene and was a contestant on The Block in 2011. She is an accomplished personality with a university degree in Advertising and Marketing, a once-upon-a-time Real Estate Certificate, and a clear design flair. Katrina keeps busy renovating two homes. One she is living in, and the other will be an Airbnb. Plus, she is busy doing marketing, social media, and styling in Wagga Wagga, NSW.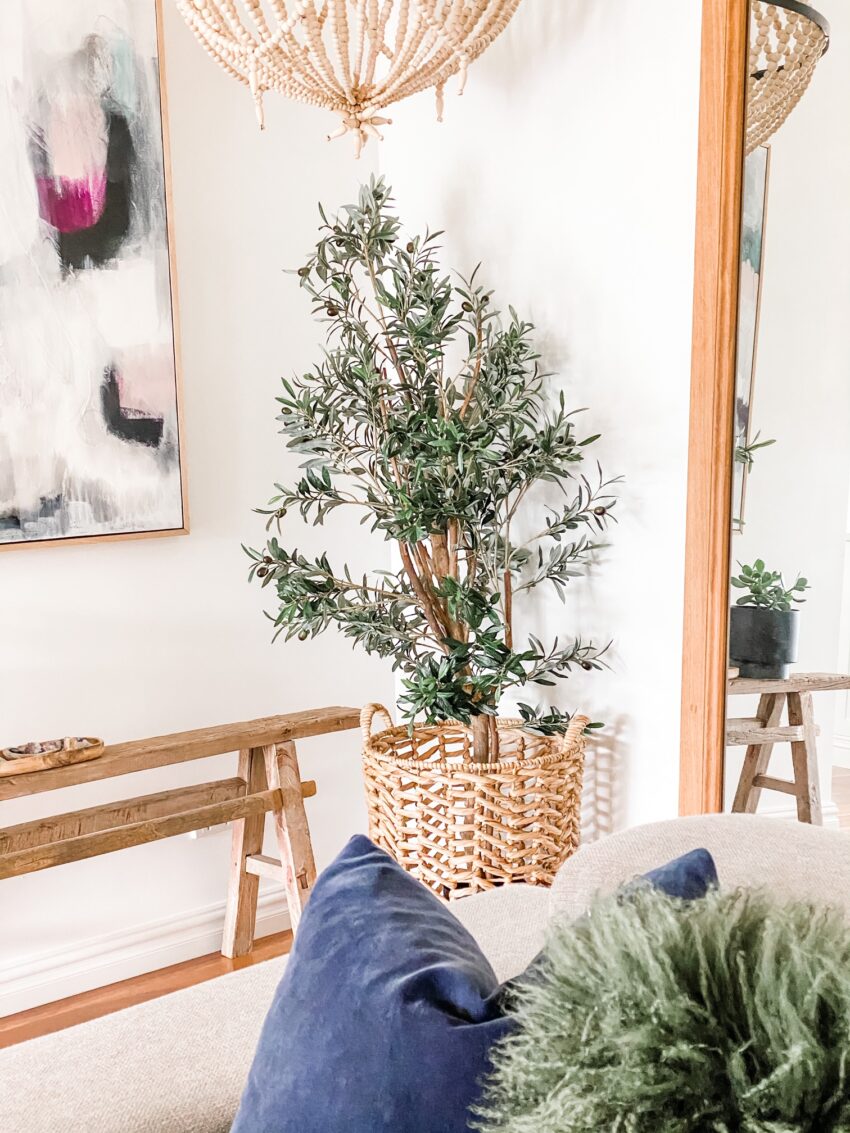 SA Décor and Design is a media house specializing in the publication of an annually released hardcover sourcing guide for the Décor and Design industry, as well as a content-rich website and blog which work in tandem to support our diverse selection of advertisers. Our platforms have been thoroughly utilized in the South African market and abroad for the past 23 years.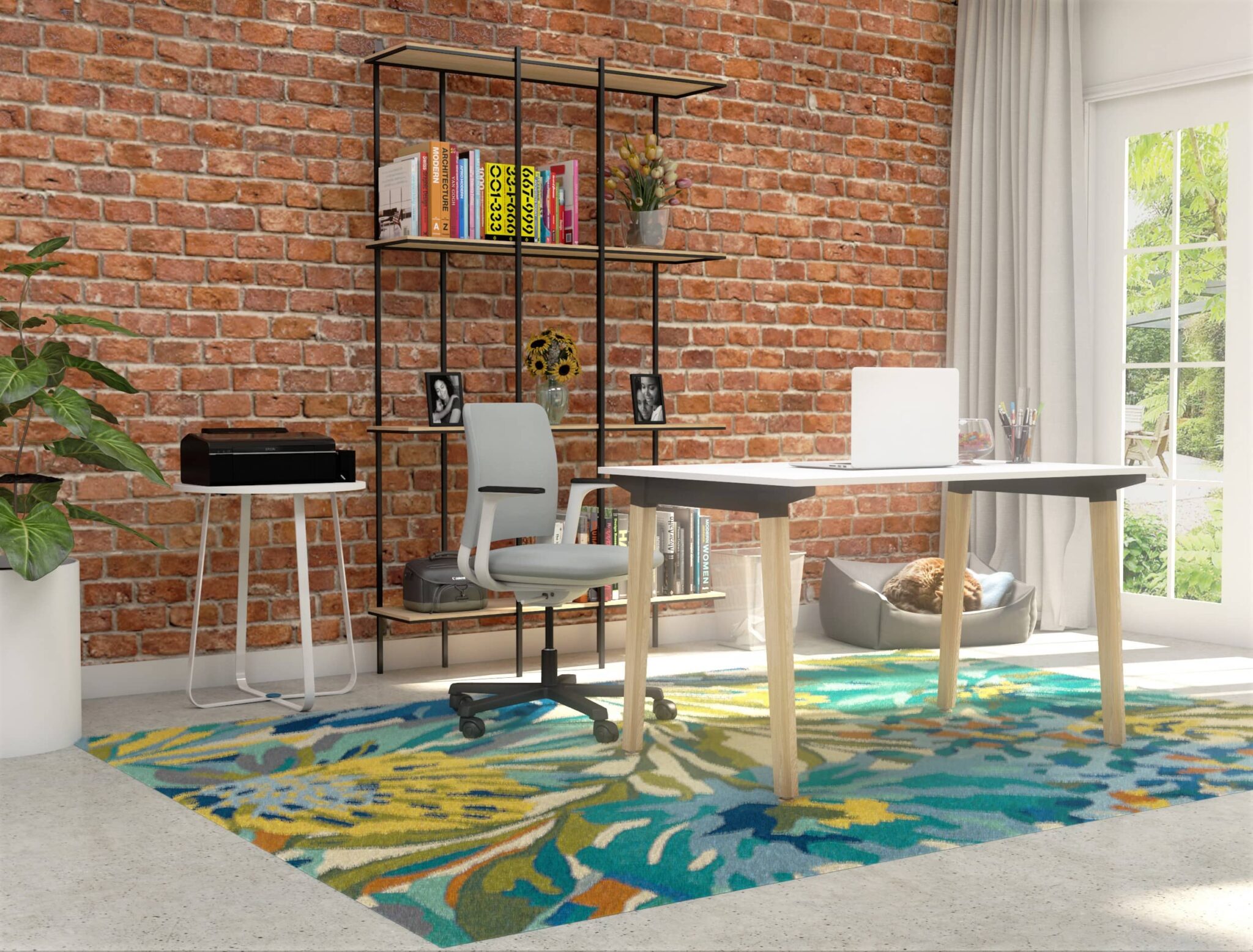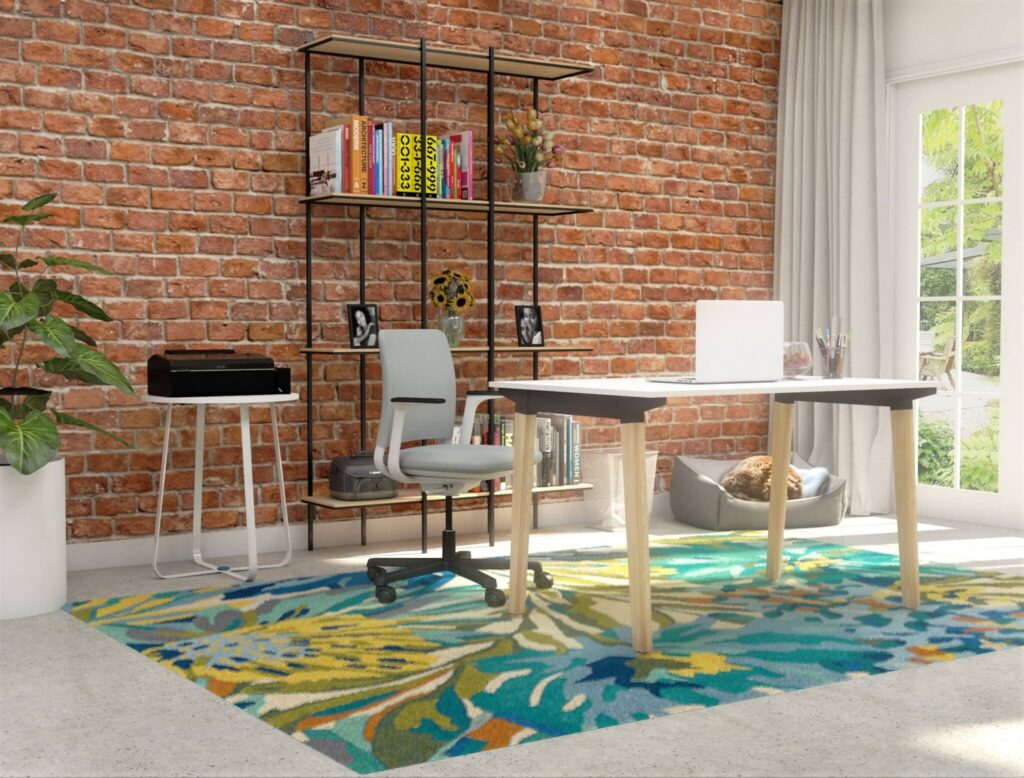 Cassandra LaValle founded Coco Kelley in 2007. While the platform has grown and evolved over the years, our missions to curate and create fresh ideas for a well-styled life remain. From interiors, parties, and tabletops to travel, food, and fashion – we approach it all with an urbane eye that captures the essence of effortless sophistication. They value the partnerships we've created with many lifestyle brands over the years, whether hosting events, styling content, or working with them on larger campaigns. With a refined eye and a strong knowledge of design, the result of our efforts is always a fresh, cultivated scene that reflects the essence of the coco+kelley philosophy: Life is in the details. Style accordingly.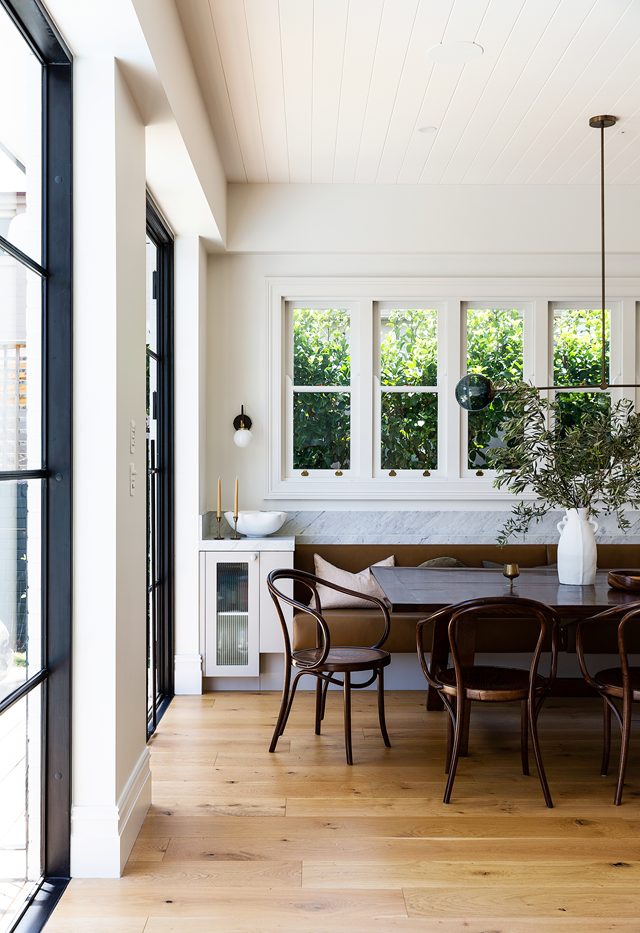 RugKnots has been providing quality area rugs for over 10 years online, but the business' history goes back to 1980. Here, at RugKnots, when they say business, they mean passion. Therefore, they don't sell alone; rather, they provide complete assistance to our customers in deciding which rug to buy. They are also very passionate about our customers. Their goal is to be the most customer-centric brand in the rug industry. Their customers include people who buy directly online, such as interior designers buying for their customers and rug enthusiasts trying to get good deals. They serve customers all over the USA who are trying to get beautiful, exquisite rugs at an affordable price from a reliable vendor. They are passionate about the products we sell, whether hand-knotted rugs, handwoven or machine-made rugs. If you are looking to buy area rugs online, RugKnots is the right place to start your search.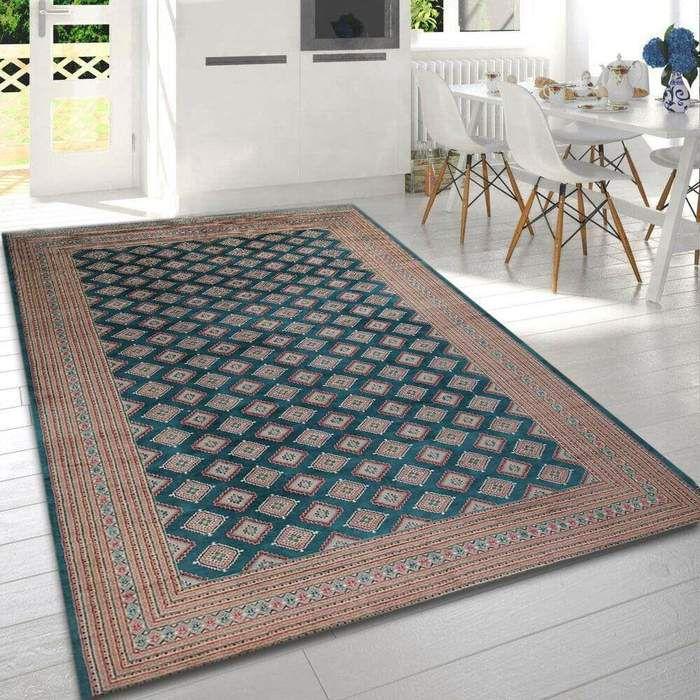 Kevin is the brother of two sisters and the best friend of a chocolate brown standard poodle. With a childhood love for interior environments – especially homes, and after voraciously pinning interiors throughout his early teens, Kevin decided to create a platform to write and produce his content. In 2013, he created Thou Swell, named after the famous jazz standard and inspired by the song's spirit and nostalgia. In just a few years, Thou Swell has become a destination for interior lovers and entertaining enthusiasts. Sharing home and garden, decorating, entertaining, and a little of his hometown Atlanta, Kevin shares his fresh eye for design and passion for beauty.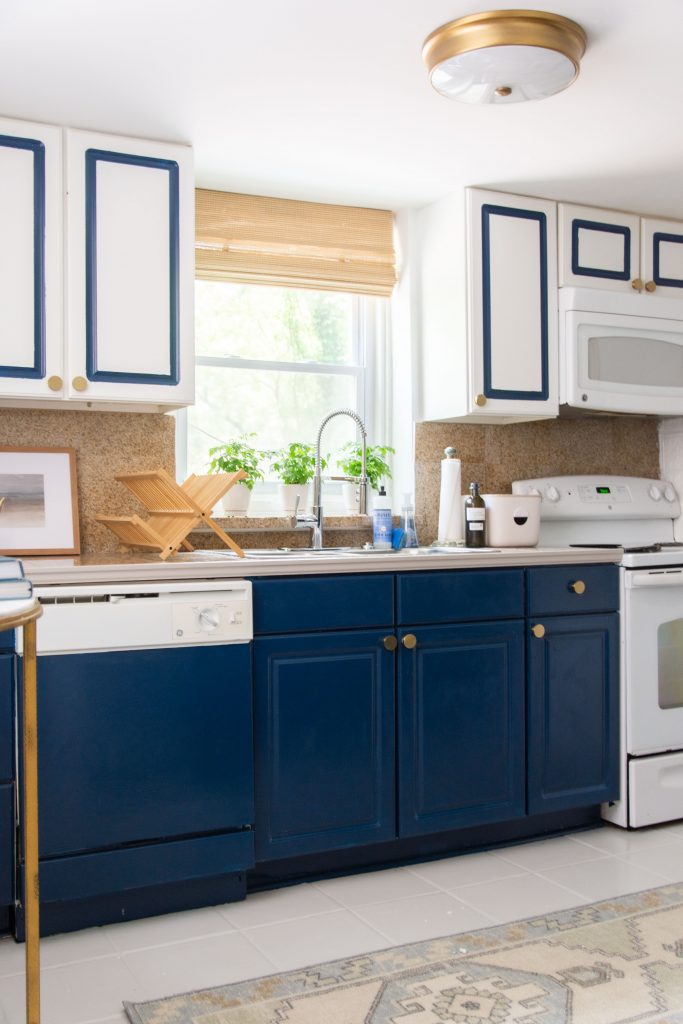 Paloma launched her widely read a blog, La Dolce Vita, in 2007, and her Houston interior design business followed as her readers' interest in her style grew. Paloma has honed her distinct eye for style through nearly a decade in the design industry and a lifetime of appreciating beauty in all of its various forms. Paloma is well-versed in a broad range of styles executed in a polished, refined, and effortless manner. Paloma's design sensibility is a modern take on traditional style– gravitating towards classic silhouettes and timeless pieces paired with a touch of glamour and an infusion of color. Through her design approach, Paloma can create comfortable, luxurious spaces reflective of her clients' tastes, interests, and lifestyles. Paloma believes that the most beautiful interiors are also the most personally Dolce Vita aims to bring a fresh, glamorous, and stylish approach to every facet of life.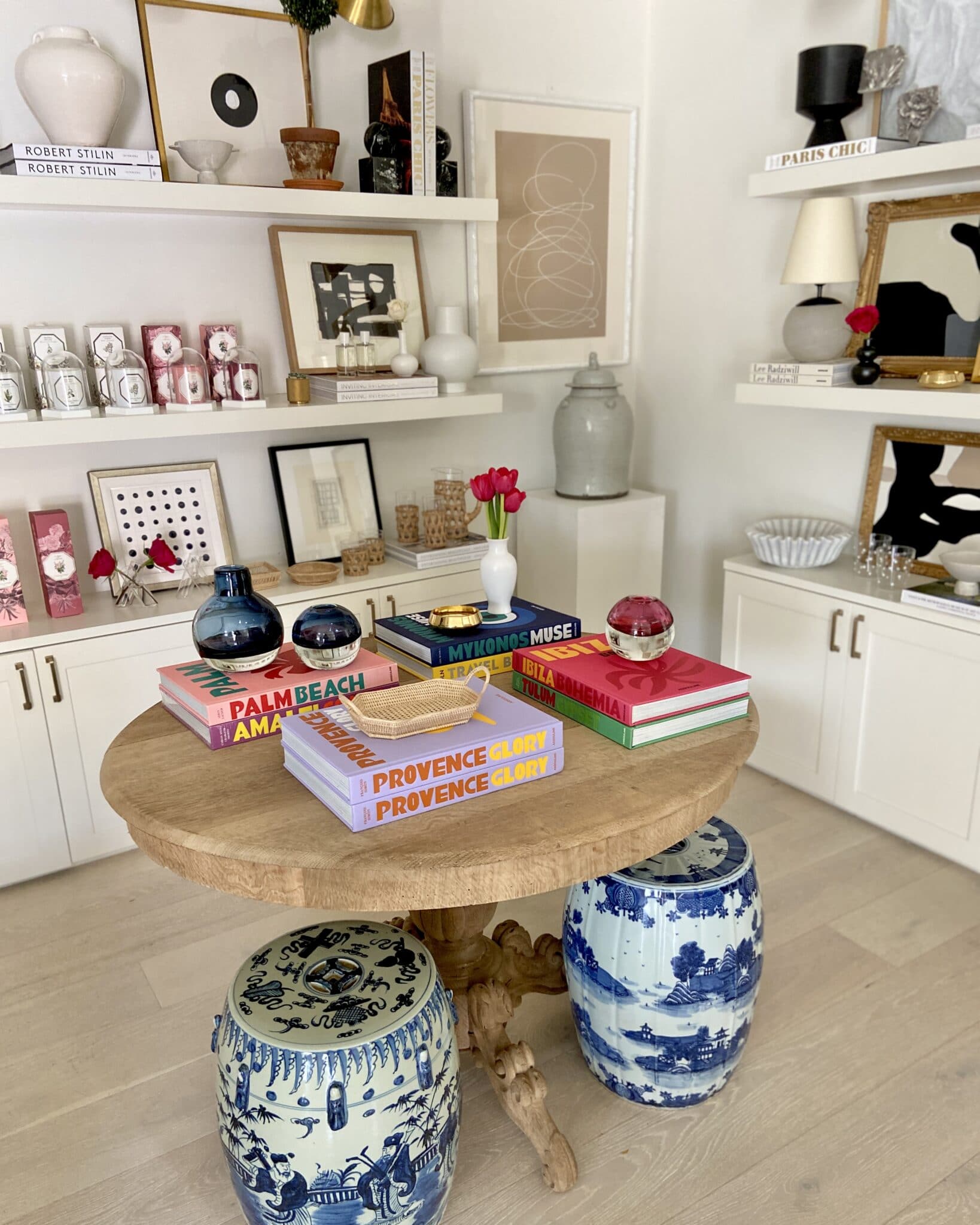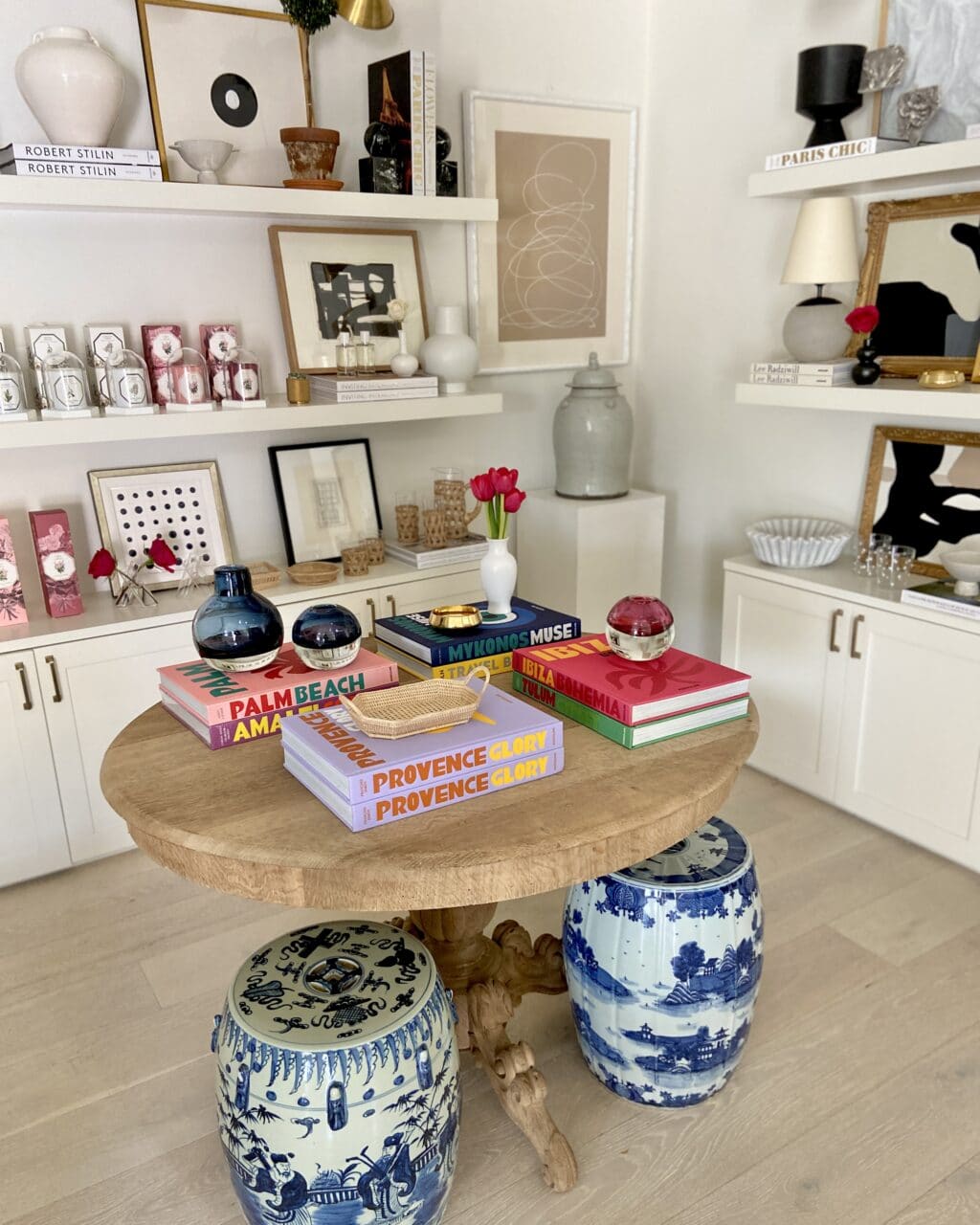 ITALIANBARK is an online place to scout for the latest interior trends, design news, amazing homes, original interiors, and Italy and abroad. Our mission is to forecast trends, give voice to new design talents, and inspire young creatives and design professionals.
Architect Elisabetta Rizzato founded ITALIANBARK in 2013 as a personal inspirational blog. It is now a platform with an international editorial team and original digital products dedicated to design professionals.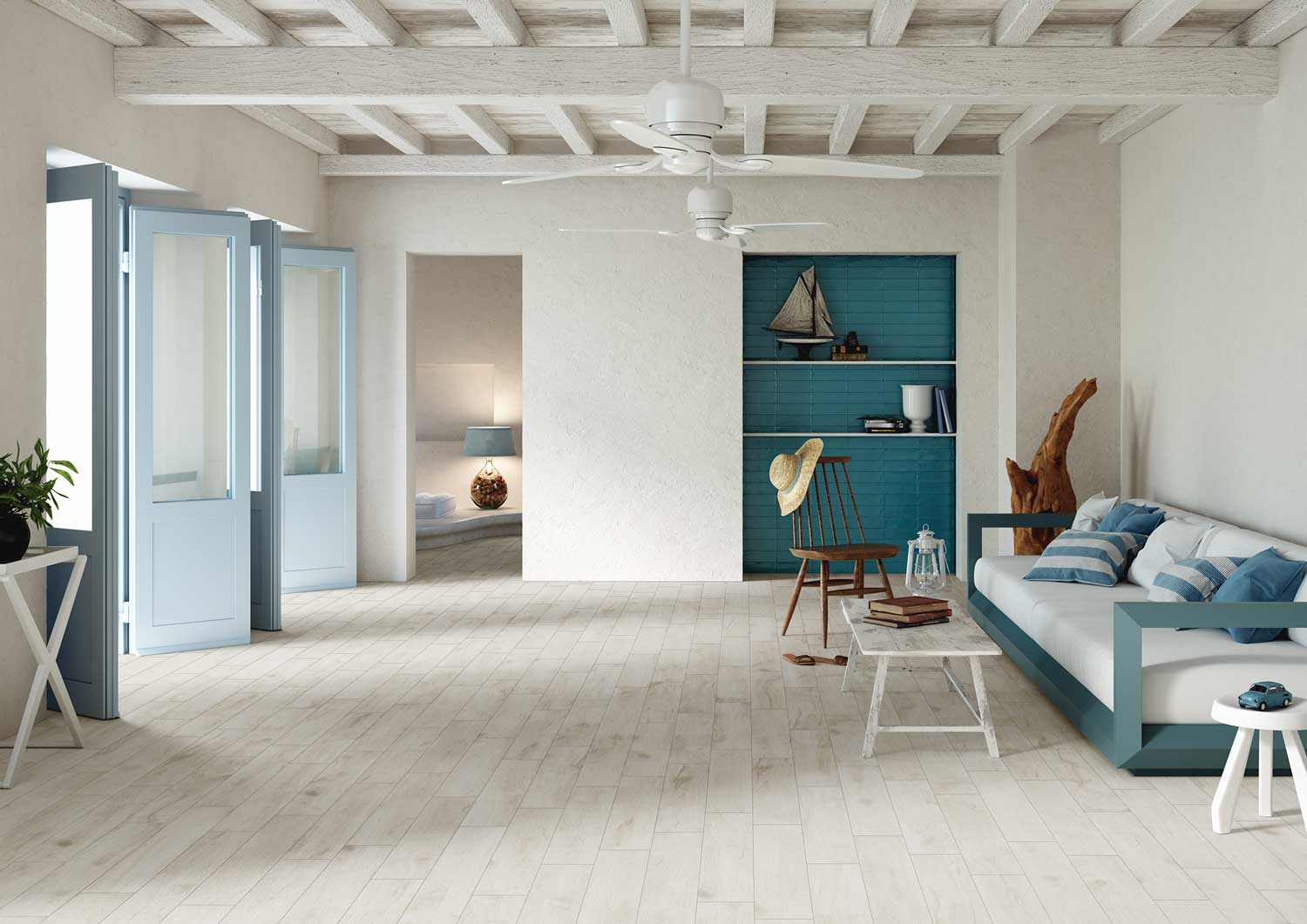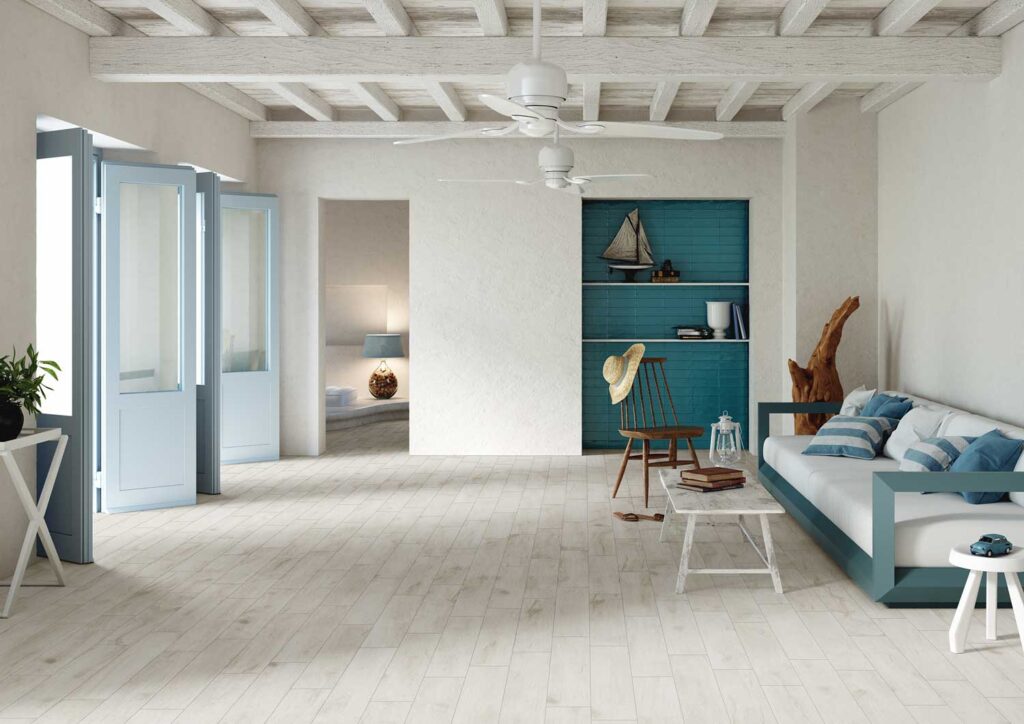 Residence Style is basically in spreading different and exclusive ideas of interior and exterior designs of home. The idea is very simple: when people visit their site and see our content, they will like and share it. Our constant seek to deliver the best possible ideas, a site that will become an enduring source of positive energy and enthusiasm., They believe that what is beautiful for one might not even be 'okay for another. They also believe that sharing interior or exterior designing impresses people and ensures that they visit our site; it convinces them to like and spread it; that's exactly what they do.
Get decorating inspiration and tips from top designs on Residence Style that we share and choose the best ideas.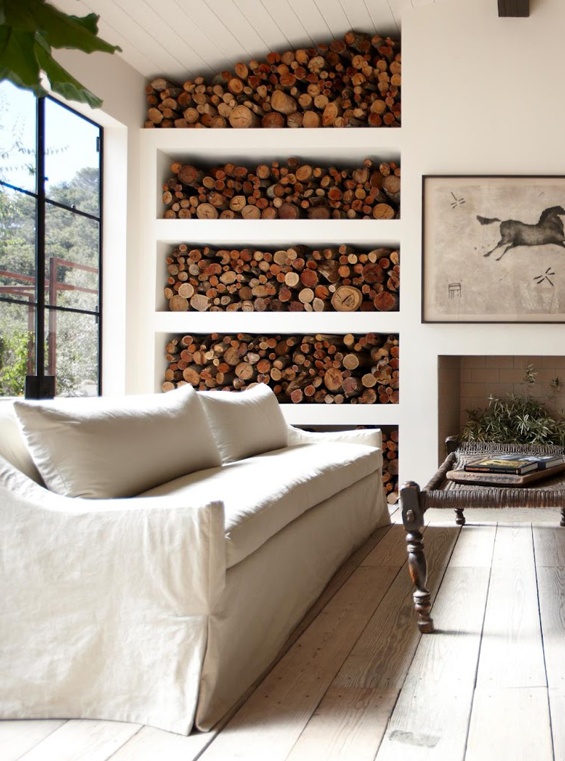 Story Designer, retailer, and author Abigail Ahern launched her namesake brand after returning from America, where she worked as an interior designer. With a lavish portfolio that included residential as well as lavish commercial properties, including the Ritz Carlton in Palm Beach, Miami, Abigail opened her first store in 2003 and from there has grown her homeware brand into a thriving e-commerce site, a global wholesale business, with a large licensing portfolio as well as four highly acclaimed best-selling books, including her latest book EVERYTHING, A maximalist Style Guide which has been sold around the World. She also appears as a guest judge on the Netflix BBC Show Interior Design Masters that has been recommissioned for a second series. Abigail is a risk-taker, a storyteller, a rule-breaker, and, to quote W Magazine, One of the World's most exciting designers.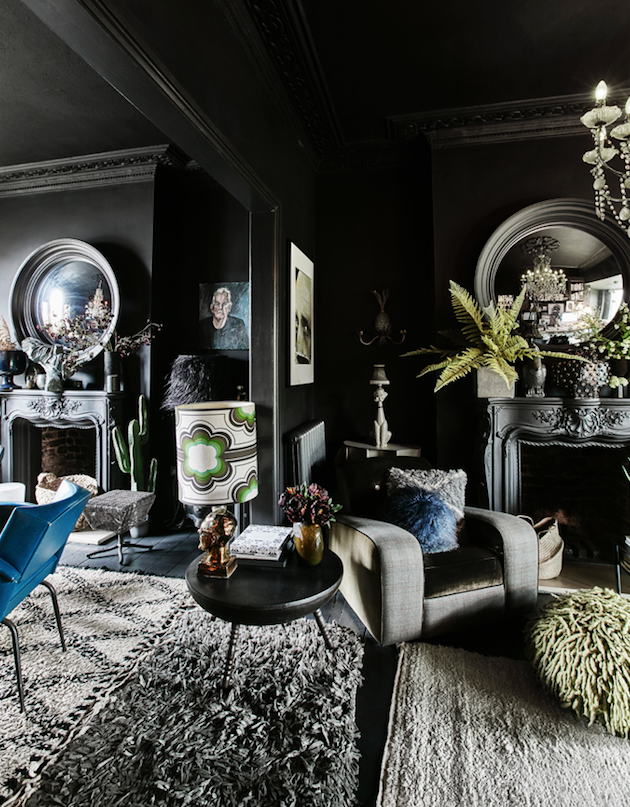 Vintage Industrial Style is an old fashion blog with a breezy approach. Here they write about historical revivals of industrial and vintage designs. Old or classics, new or interpretation, vintage is a way of life, and you can choose to join the road back in time with us in a unique vintage style kind of way.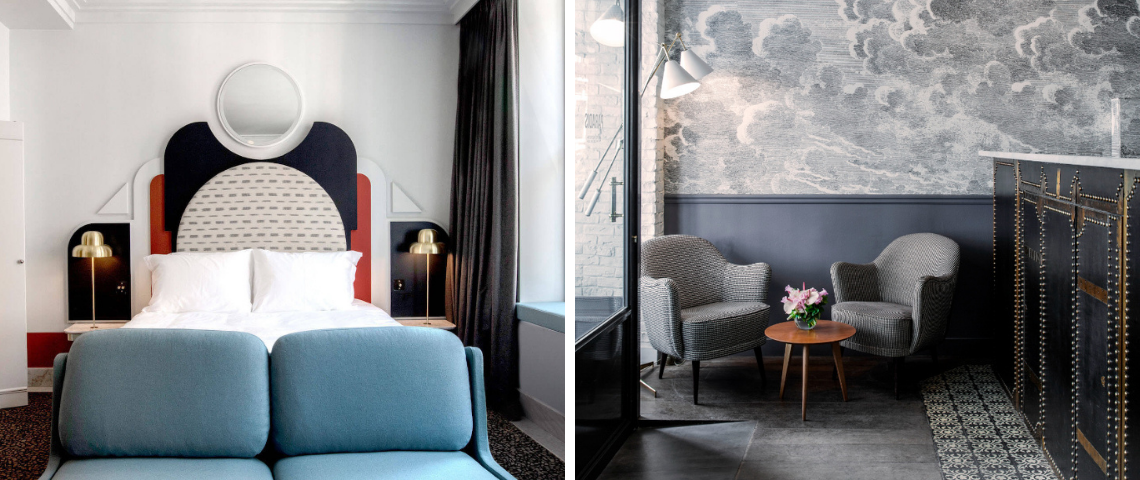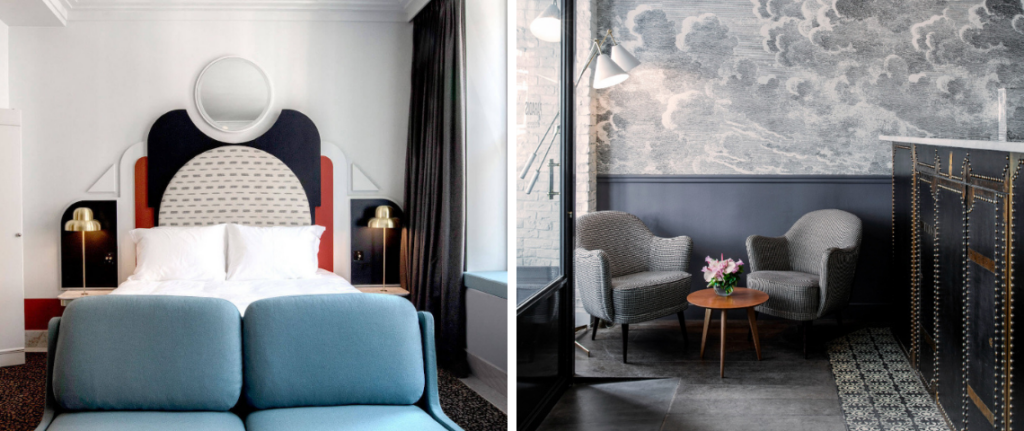 Inimitable class. Brave and never boring. Zero kitsch. Of-the-moment, yet timeless. With this design credo, we re-invent the old, throw the rule book out of the window, turn convention on its head and contemporize one stunning line, collection, and object at a time. We create and curate the now of luxury without compromising on quality and craft. With new collections hand-picked from across the globe, Address Home has its pulse on the quicksilver world of luxury home décor.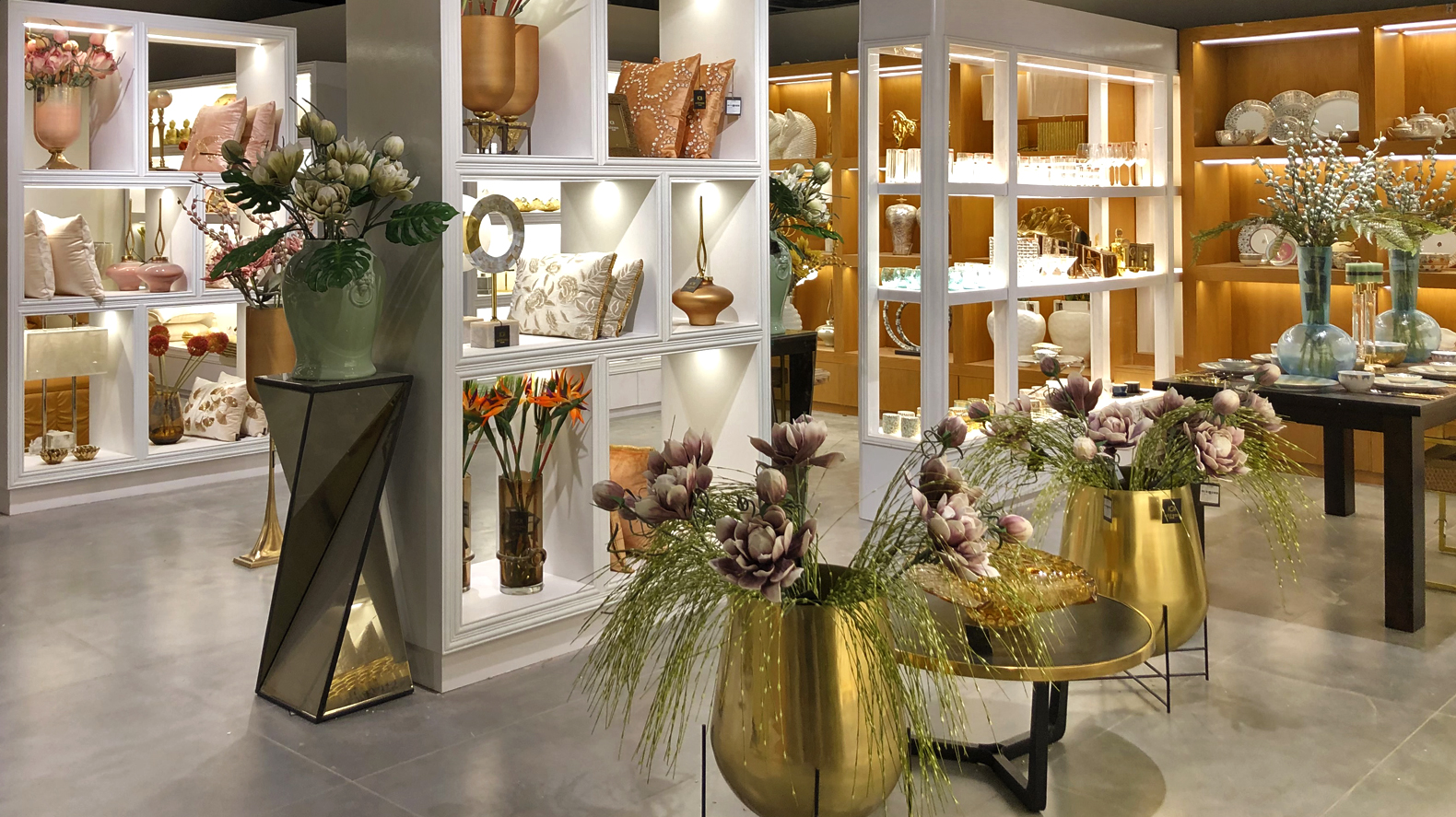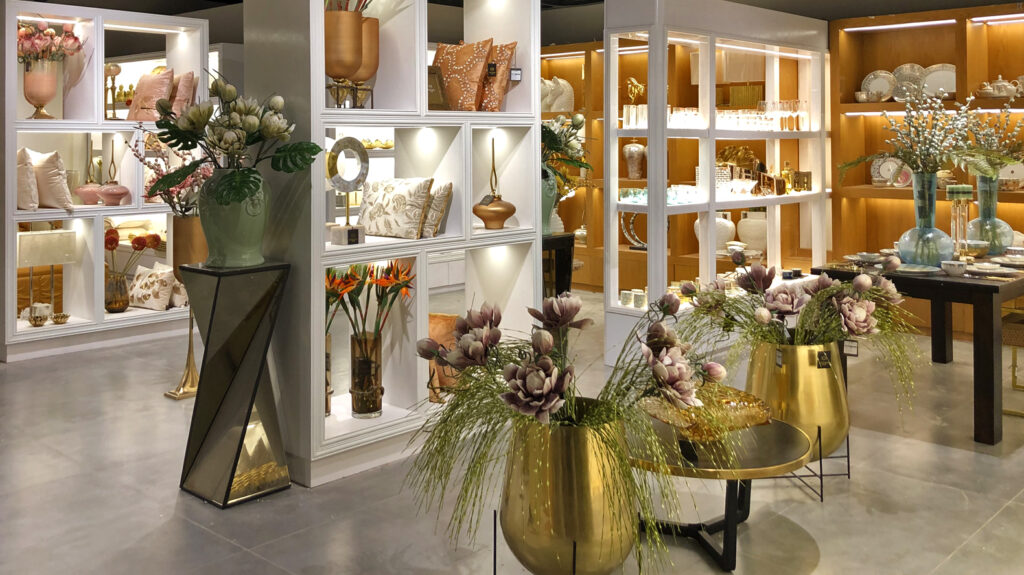 Sarah is a founder, influencer, mum, and wife. After a pretty damn varied background in music, interior design, and tech startups, She began her own business, No Bull Business School, to share with other women what she'd learned about making money and creating success. She is opinionated, passionate, and She is gobby AF (born and bred Croydoner), with a mission to inspire women to build the brands and businesses of the future.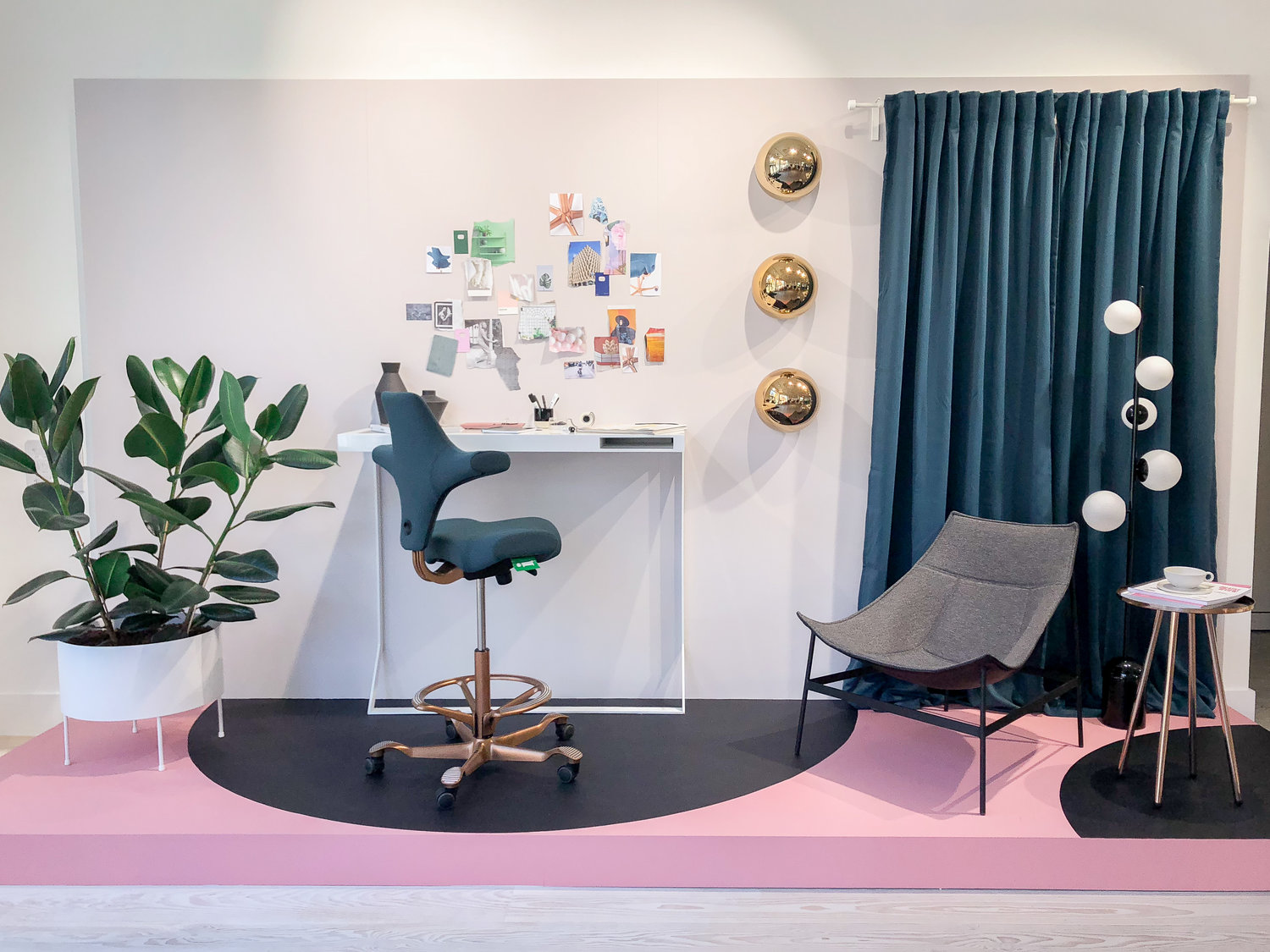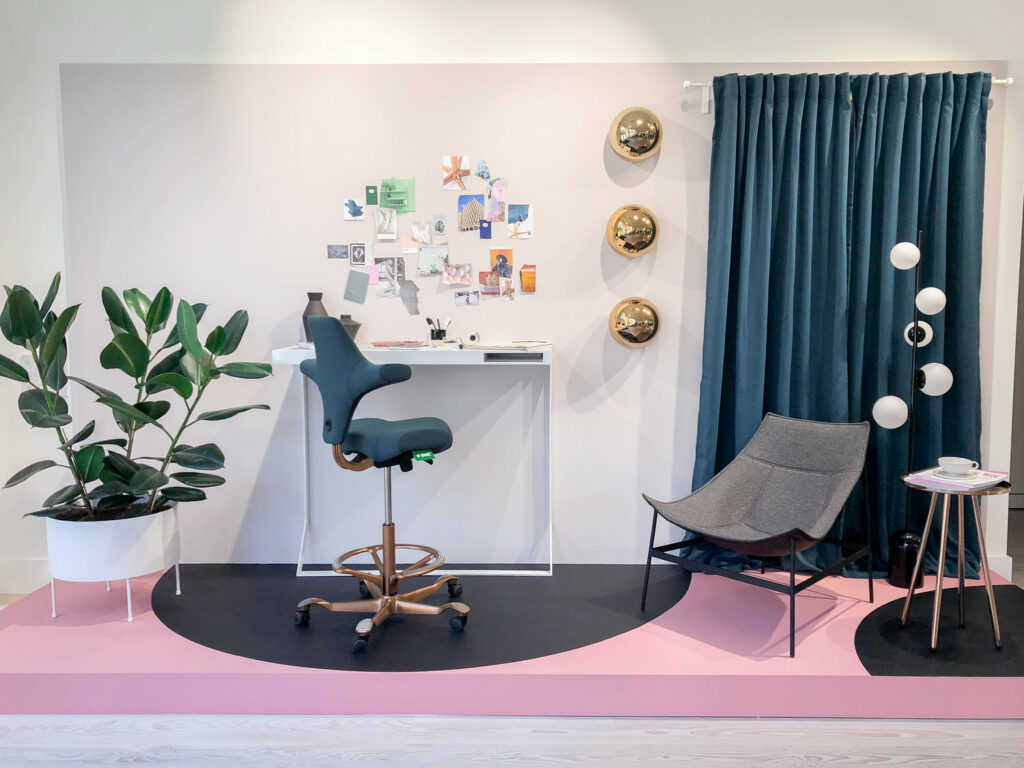 Experience, inspire, inform – it's all about living well with style and substance. After 17 years as an art director in New York City, She left the corporate world for Connecticut with her husband and four children. A continuing love of design led to creating this lifestyle blog, a discerning online guide to special people, places, and products. Quintessence has become a trusted source for well-researched, original content in the online world from art and architecture, interiors and design, fashion and jewelry to books and movies, food and wine, travel, and more. Tag along as she attends exclusive events, meet design icons and tastemakers, and connect the dots to bring you the story behind the style.
She is the co-creator, producer, and editor of Susanna Salk's and my design video series, have been the co-style editor for the non-profit Women's Voices for Change, an inaugural member of the BlogTour team at the London Design Festival, a sponsored blogger at many events including the Architectural Digest Home Design Show, High Point Market, La Cienega Design Quarter Legends, Las Vegas World Market, Market Day at the D&D building in New York as well as a speaker and moderator at select venues.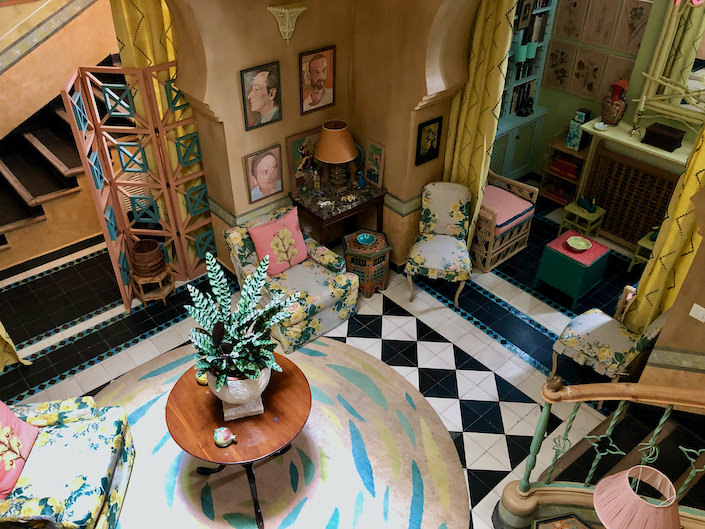 Nonagon.style
It is an online destination for design enthusiasts to both discover and shop beautiful home decor. On the webzine side, stop by for a thoughtfully curated mix.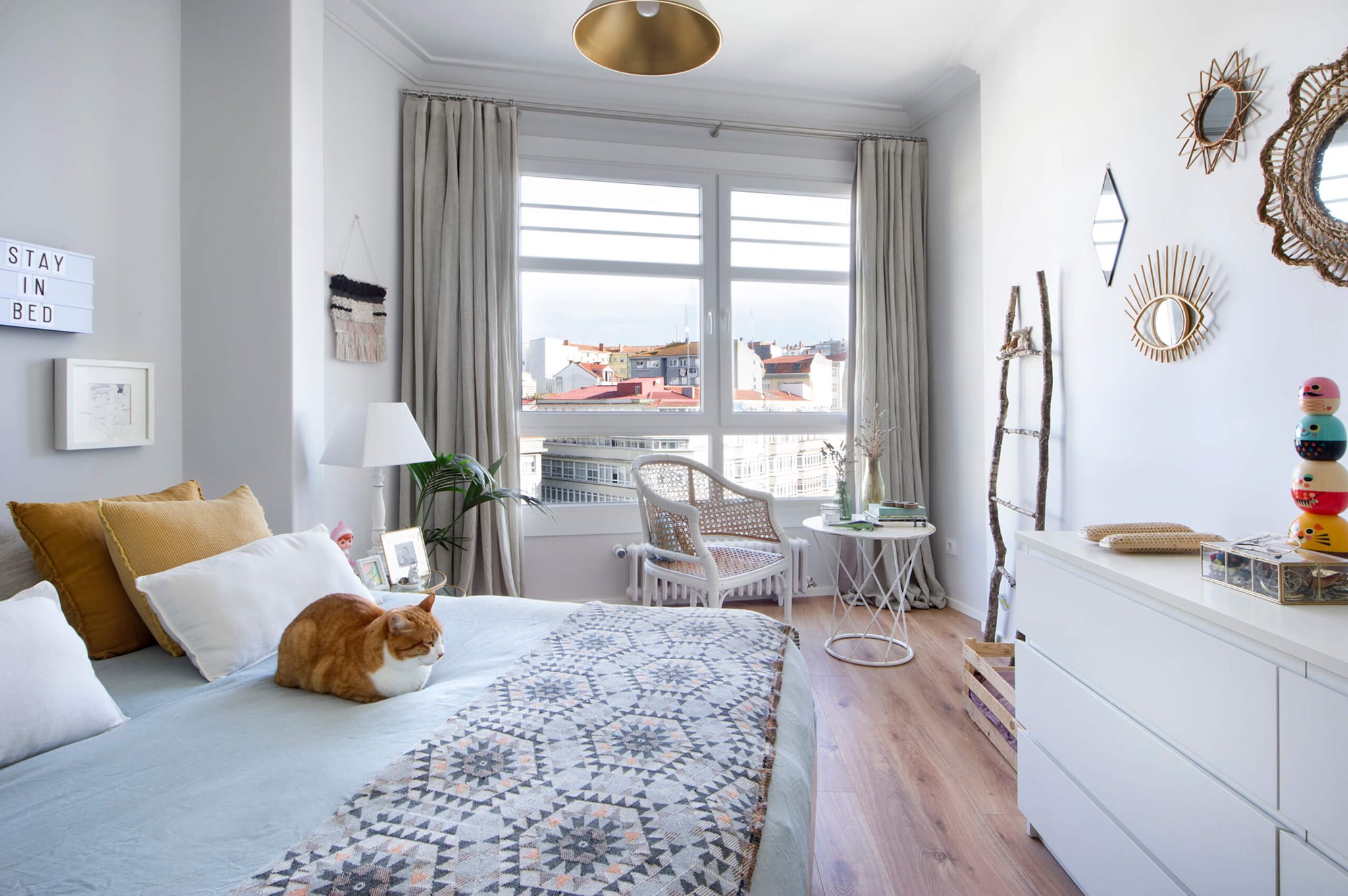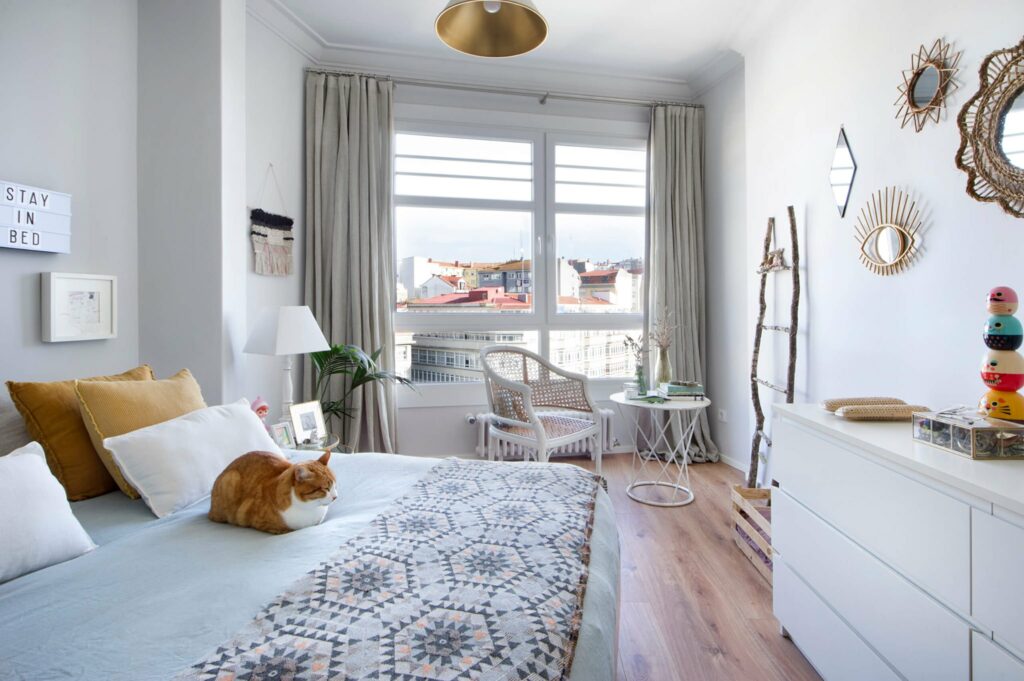 Their team and her love to design, and our clients will be the first to tell you how happy they are with the results. But the reason we know they are so happy is that every home design starts with the foundation of Feng Shui and energy. If you and your home are not energy aligned, no matter how much money you spend or how beautiful your style is, everything will still feel off. As an energy reader, she studies the floor plan to ensure that all design fits the energy alignment. Once I've created the proper alignment, their team and she can design your home with the proper style, colors, textures, and furniture to make your home completely beautiful.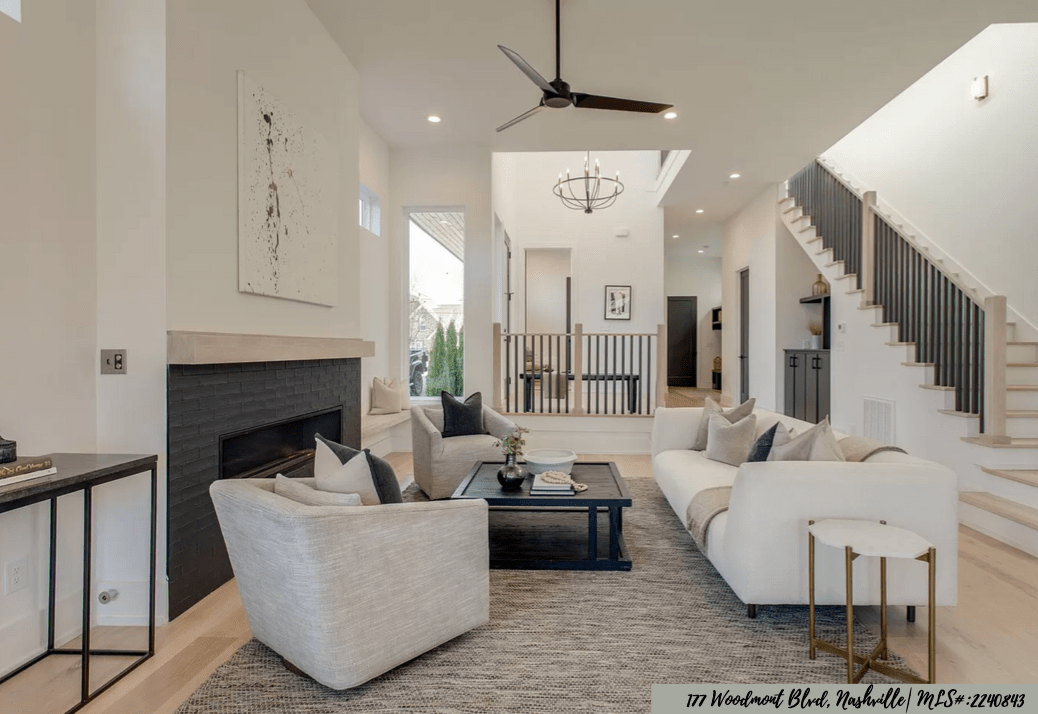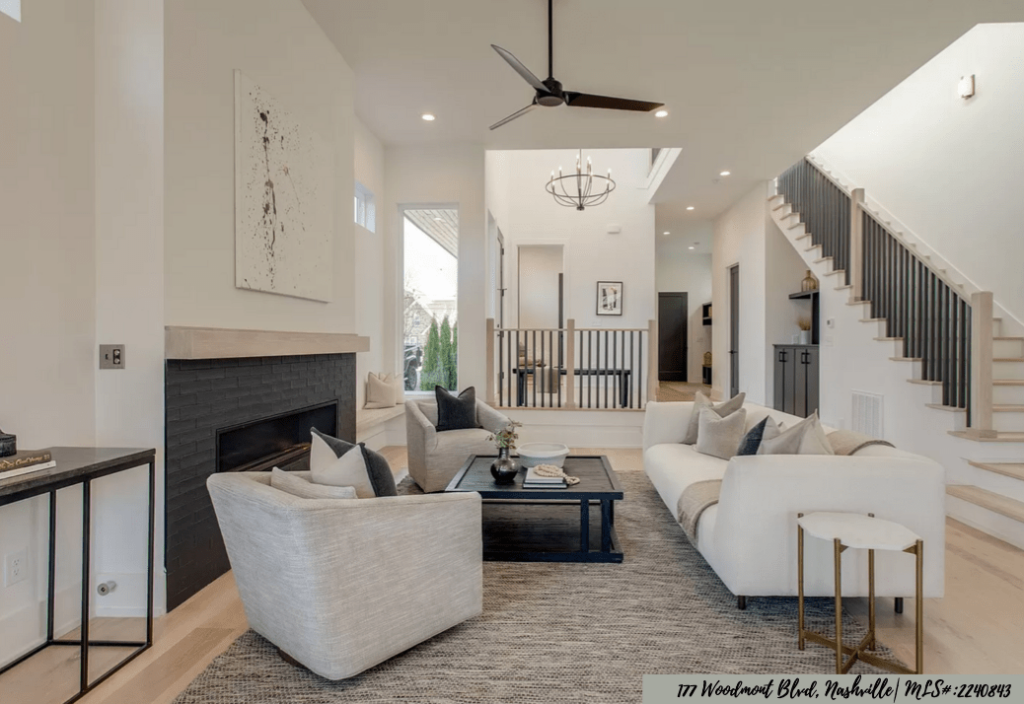 She is Anna Kovalchenko, originally from Moscow, Russia. Still, she considers herself an "international" person: her mindset is not limited by national boundaries, and she likes to explore different countries and their cultures. After her graduation, She didn't want to settle down in Moscow as she had a huge desire to "see the world." That's when she moved first to the Maldives and then on to Seychelles. Now, she felt like Marco Polo discovering exotic and unusual destinations. These were wonderful moments in her life and a fantastic experience. After living almost five years on the islands, she decided to return to the "Big Land" where she didn't stop traveling and exploring different countries – Azerbaijan, Armenia, Latvia were on her list. Since 2017 she lives and works in Marbella, Spain.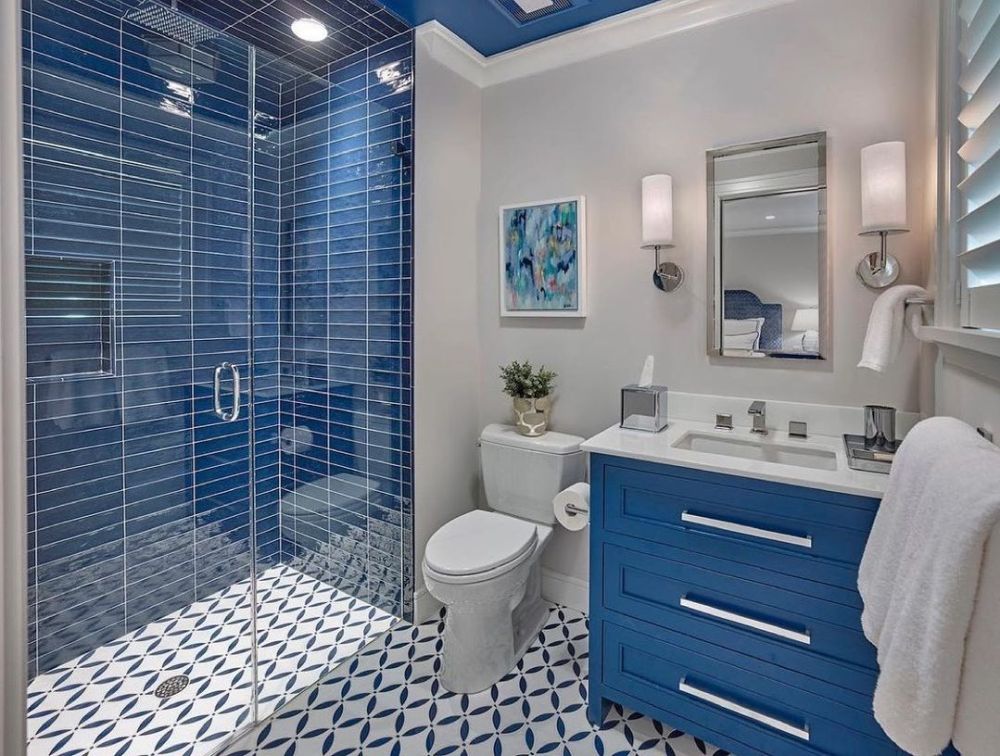 Decor Aid's award-winning designers provide a high-touch, end-to-end interior design service. Upfront, fixed pricing, and access to our exclusive furniture discounts are how they make luxurious design affordable.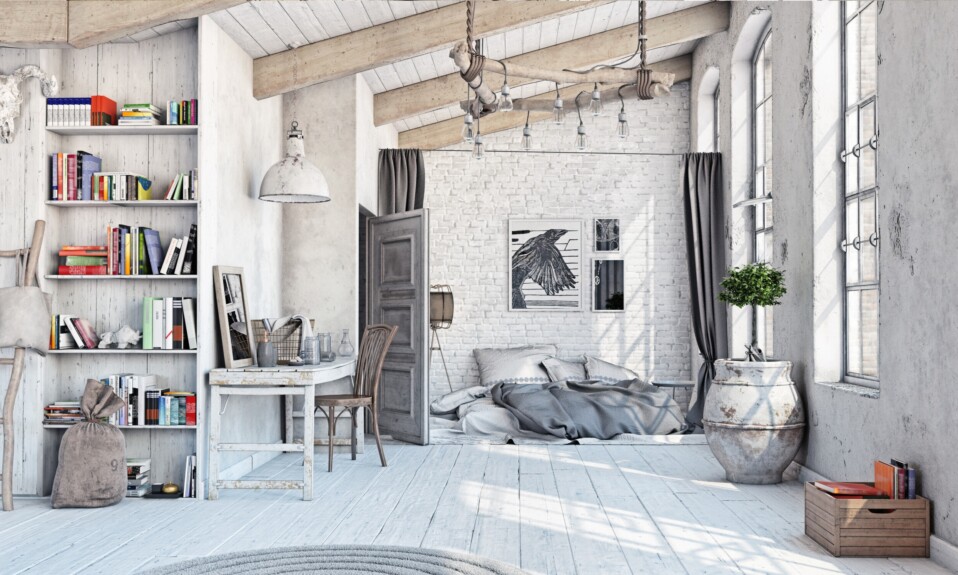 Antique Oriental Rugs and Vintage Carpet Dealer Since 1965
Located in the very heart of New York City is a reliable and well-established antique and vintage NYC rug dealer. The place is permeated with the magic and dignity of antique rugs and vintage carpets. It is where you can truly dig into the fascinating mysteries of weaving masterpieces from all corners of the world. The Doris Leslie Blau Gallery houses various kinds of Oriental rugs and vintage rugs. We have everything from modern area rugs to custom-designed rugs. Among our collection of antique rugs are finely-woven Persian rugs, oversized Turkish carpets, unusual Indian weavings, exceptional Russian, Spanish, and French antique rugs, as well as more recent 20th century modern, Arts and Crafts, Art Deco, flat-woven, hooked, and needlepoint examples from Morocco, China, Scandinavia, and America. Over-dyed rugs, tufted rugs, circular rugs, area rugs – carpets have many faces, and we know them all.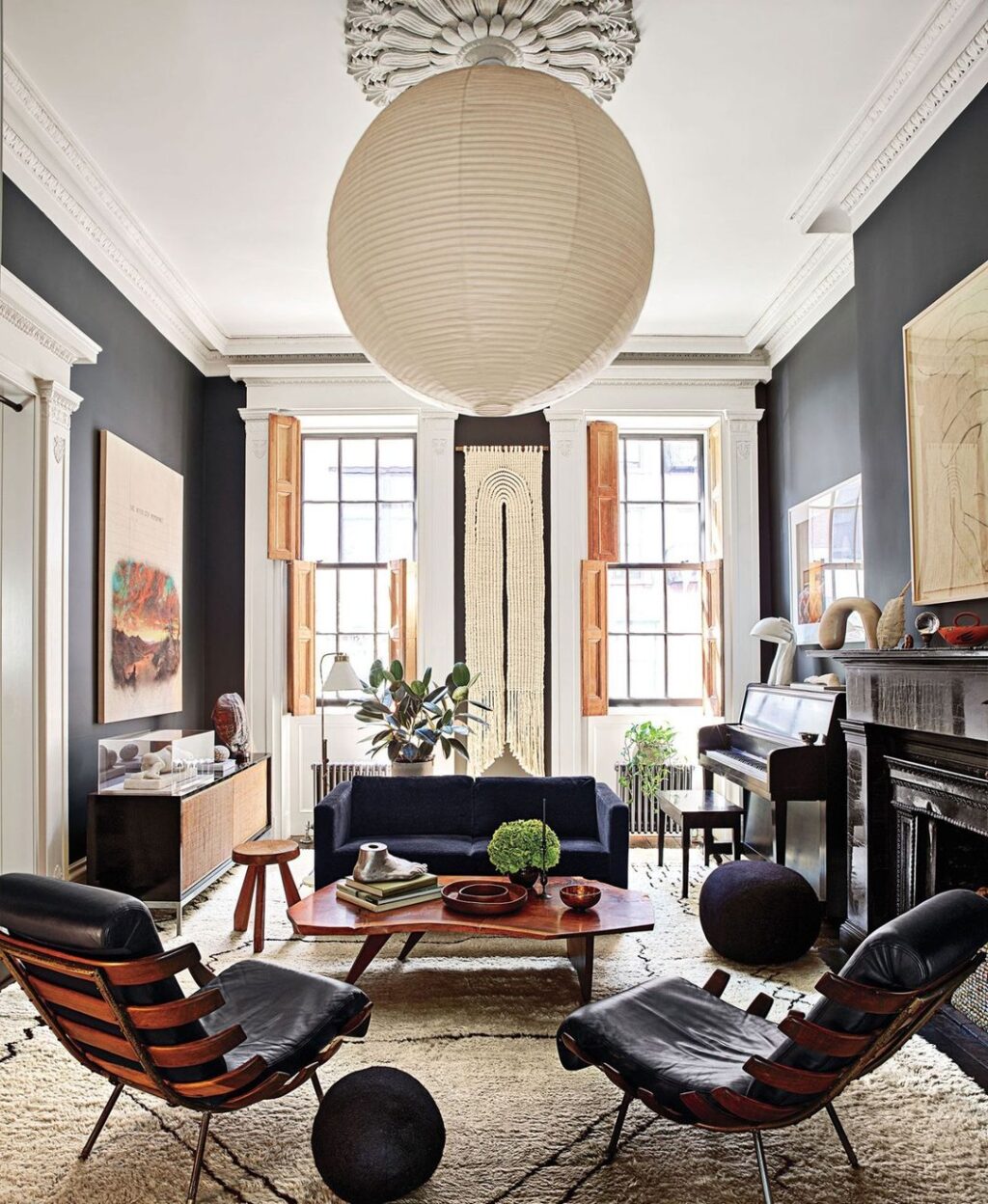 They live in a moment of overwhelming stimuli and acceleration. Everyone is talking about future trends, and understanding the why behind is what makes the difference between trend spotting and true innovation.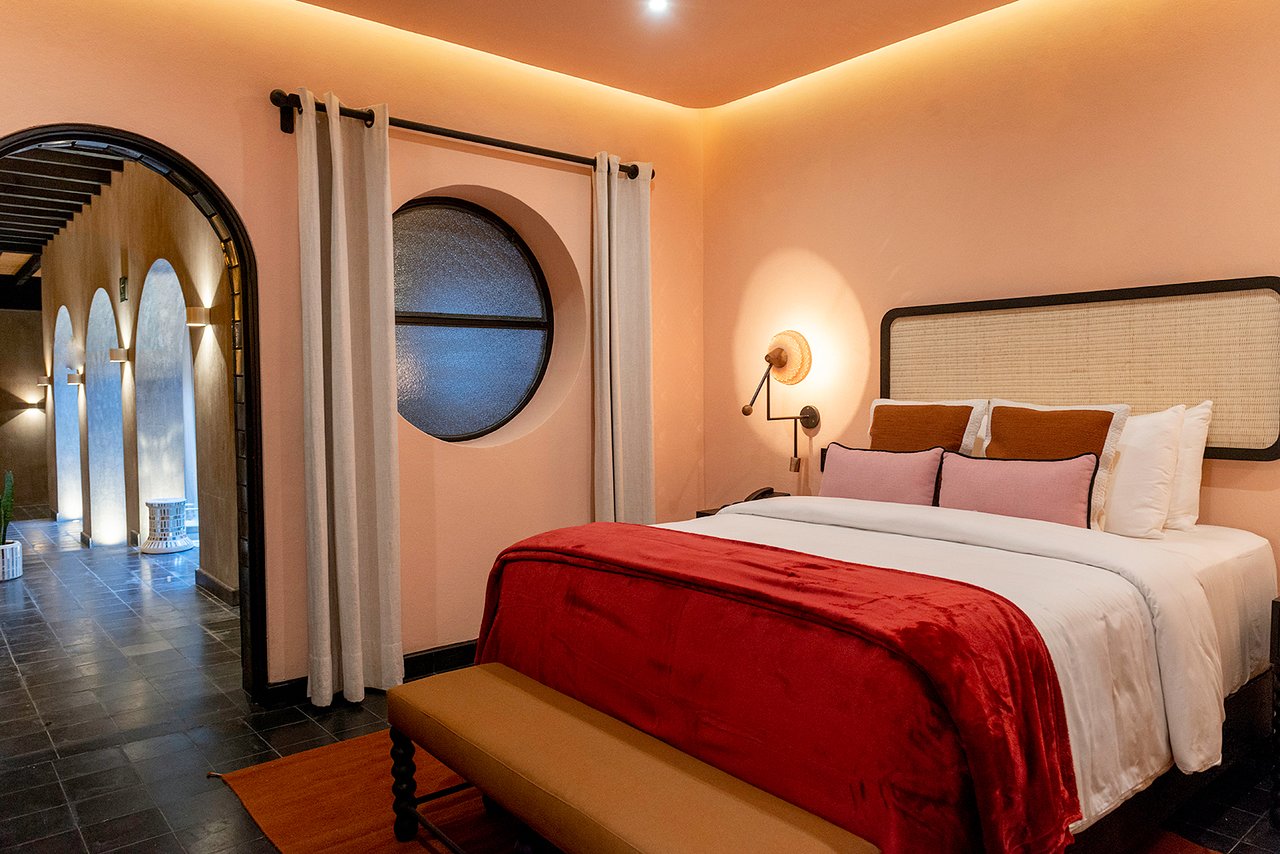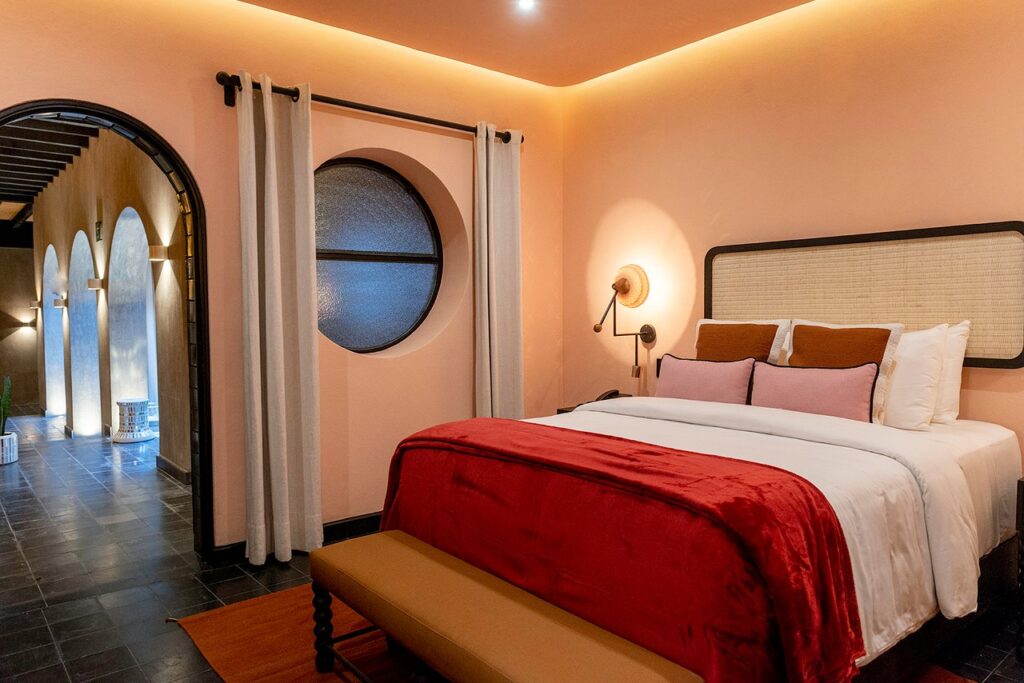 Kate Watson-Smyth has founded it, a journalist who's been writing about property, interiors, and design in national newspapers for the last 20 years. She spent about 15 of them at The Independent but has also worked regularly for The Financial Times (where she won Lifestyle/Interiors writer of the year at the 2013 Property Press Awards) and The Daily Mail. Way back in the mists of time (literally the last century), She worked at the Daily Telegraph and The Guardian as a news reporter. She wrote about everything from Spandau Ballet's court battle over royalties to rare flowers blooming at Kew Gardens.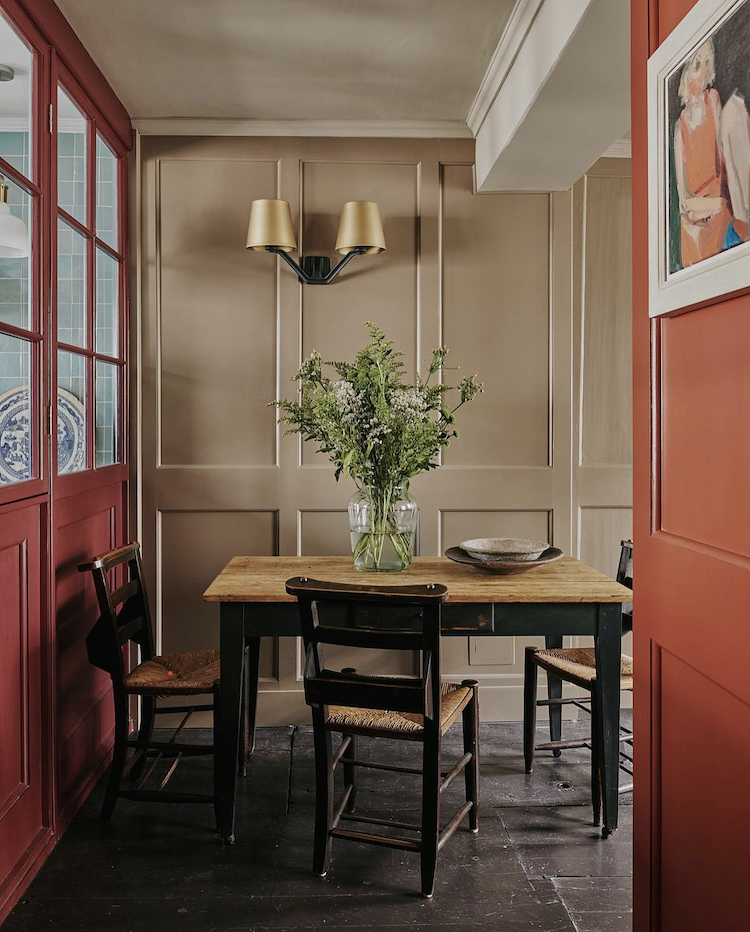 She was founded by Michelle, a power-of-home obsessive, color nut, and detail queen. Not because she thinks to scatter cushions and paint finishes trump all, but because she truly believes that the path to becoming #happyinside lies in the creation of a carefully considered space in which to live. As far as she is concerned, it's a game-changer. The single most powerful thing you can do to support your health and happiness is eating well and exercising.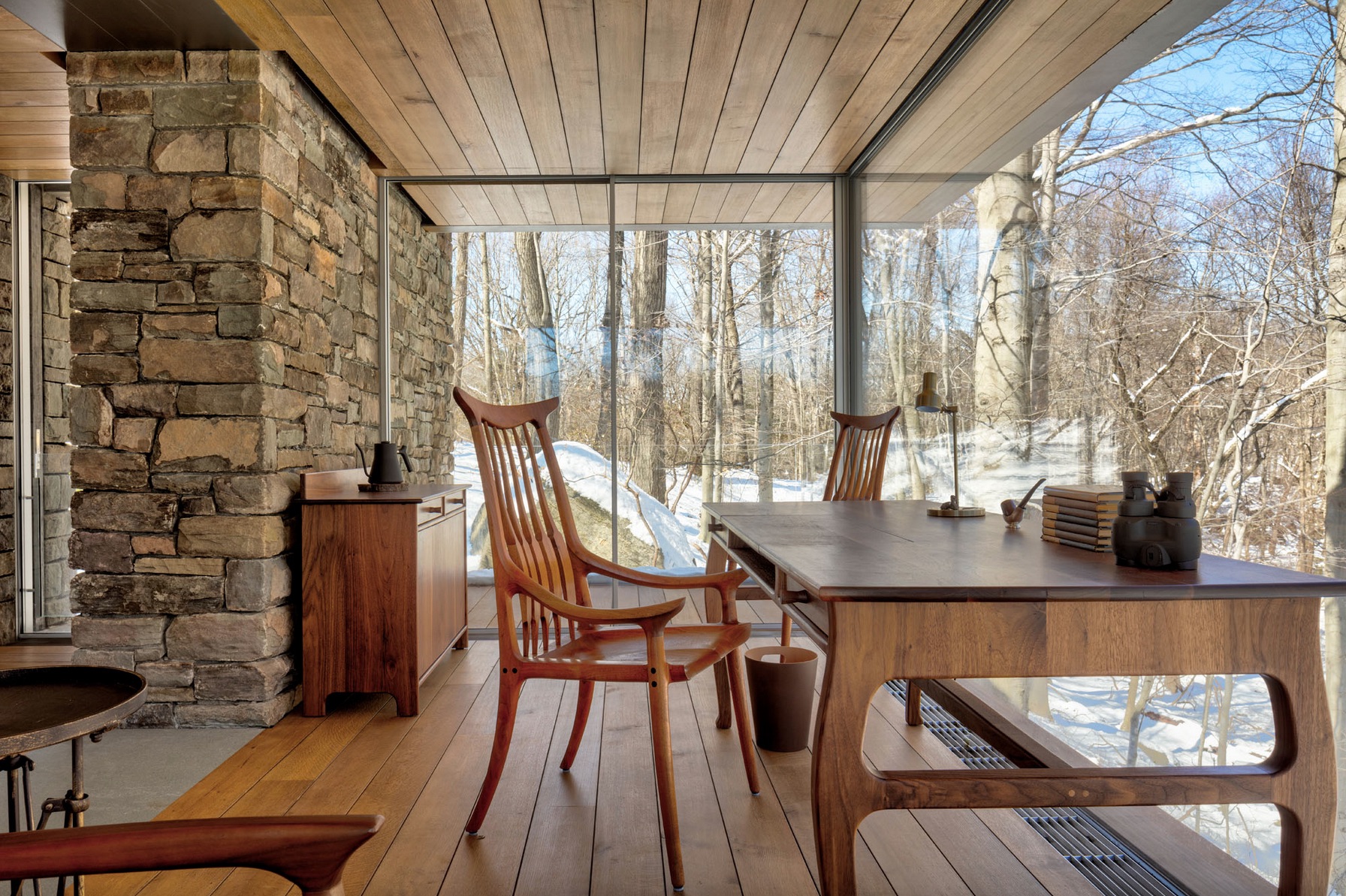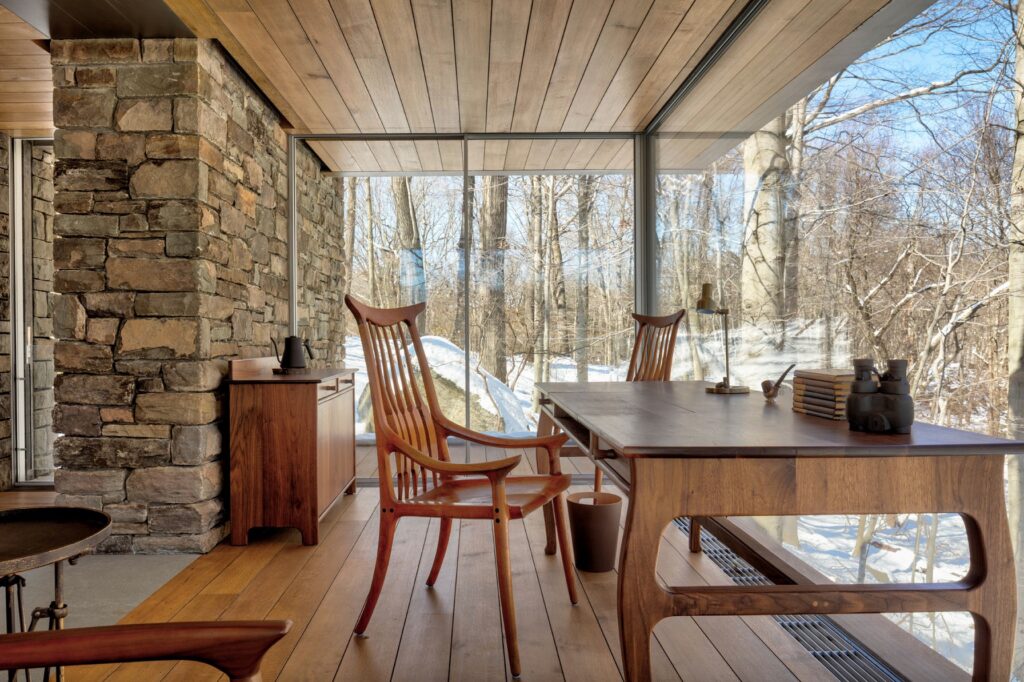 Born in New York, raised in California, and currently, an inhabitant of the DC metropolitan area—Yelda leads a double life: a foreign affairs policy officer by day and an interior decorator and blogger by night; Her love affair with all things interior décor has been longstanding, but it wasn't until earlier this year that she decided to launch Decor Envy.
While her day job involves mind melds and rubbing shoulders with DC's policy wonks, Decor Envy is a necessary outlet for expressing her creative passions, inspirations, and projects. Her design aesthetic can be best described as eclectic glamour with large doses of black and white, modern edge hints, and brass sprinkles. Yes, the latter is necessary.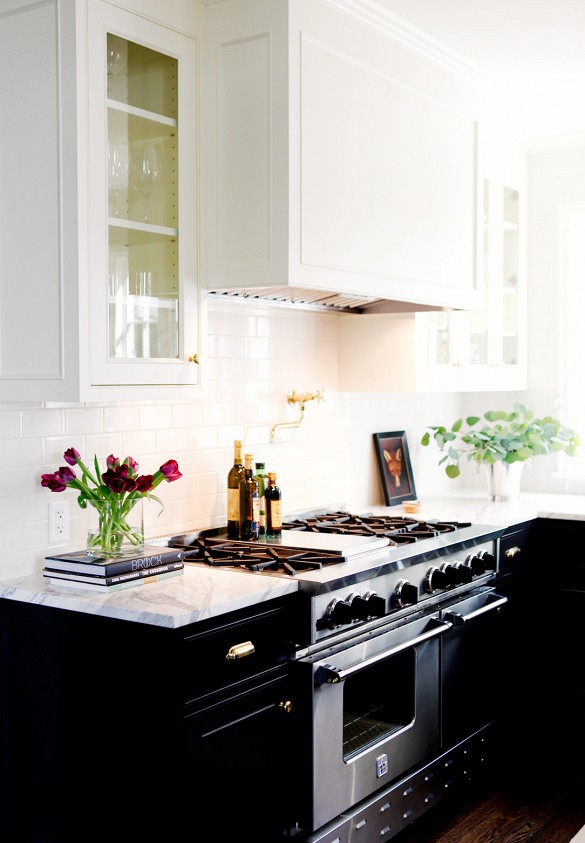 Emily was a founder and editor of The Pink House.  She is a mum to two bonkers little(ish) boys, wife to the long-suffering Pink House Husband, and recently moved from Edinburgh back to London, where she lives in an Edwardian house with a pink front door.
Once upon a time, she worked as a lifestyle journalist at various glossy magazines. She went to fabulous bars. She went to gorgeous hotels. She went out at 10 pm and came home at 5 am ON SCHOOL NIGHTS.  She even jumped off rooftops for cash, but that's another story for another time.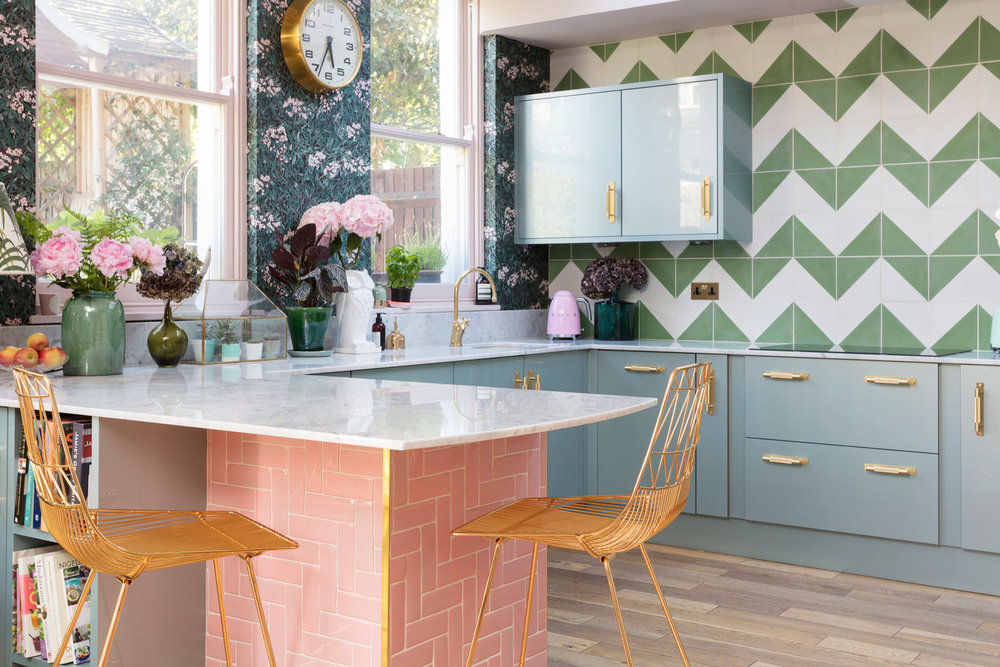 Since 2005, COVER has been at the heart of the world of contemporary handmade rugs and high-end textiles for interiors. Buyers, architects, and interior design professionals across the globe read our magazine, keep up with the latest news on cover-magazine.com and engage with us through our extensive events program. With unrivaled expertise in our area and a far-reaching network, we connect makers, producers, interior designers, and retailers worldwide.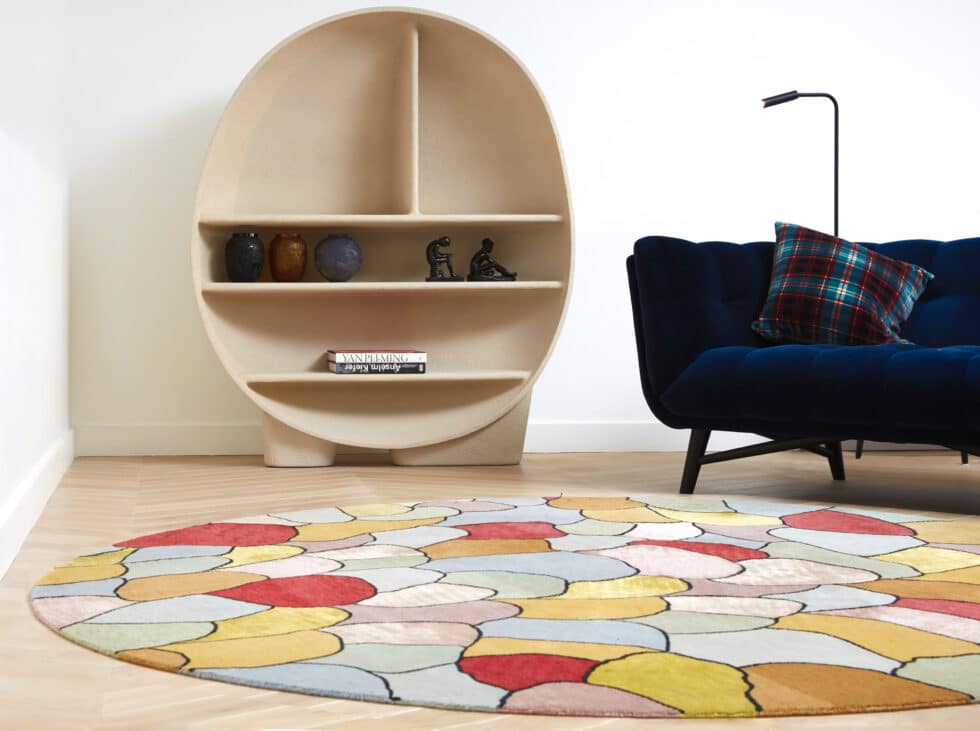 Seasons in Colour was launched in 2015 as a source of inspiration for design aficionados and interiors enthusiasts, with colour always our starting point. In 2016 Seasons in Colour was voted Best Colour Inspiration blog at the Amara Interior Blog Awards. It remains a personal blog, a creative outlet for its author.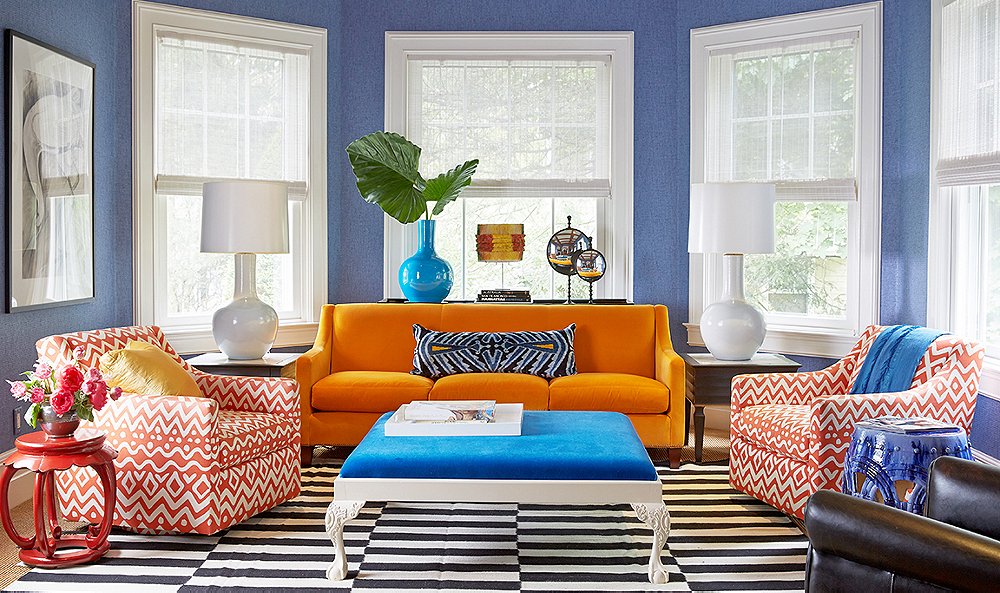 Sketch 42
Nicole Cohen is an artist, design enthusiast, and blogger living in NYC.
She founded the blog Sketch42 in 2008, and it has since evolved into one of the most popular lifestyle blogs in the country. The blog regularly covers interior design, fashion, art, and pop culture. The unique style of writing coupled with creative takeaway ideas for the reader and a focus on original content sets Sketch42 apart. Sketch42's aesthetic is well defined and grounded in clean-edged modernism.
Nicole graduated from Barnard College with a degree in Philosophy. She worked at various publications before having two children and simultaneously carving out her niche in the design world as a tastemaker, photographer, and artist. Both her lifestyle and interior photography have become popular in the industry and appeared in publications including ElleDecor.com, Apartment Therapy, Rue Magazine, Time Out NY, Adore, HGTV, Rue Magazine, Traditional Home, Saatchi, and House Beautiful, to glamour.com, Barney's blog The Window and Domaine Home, where Nicole is also a contributing writer and photographer.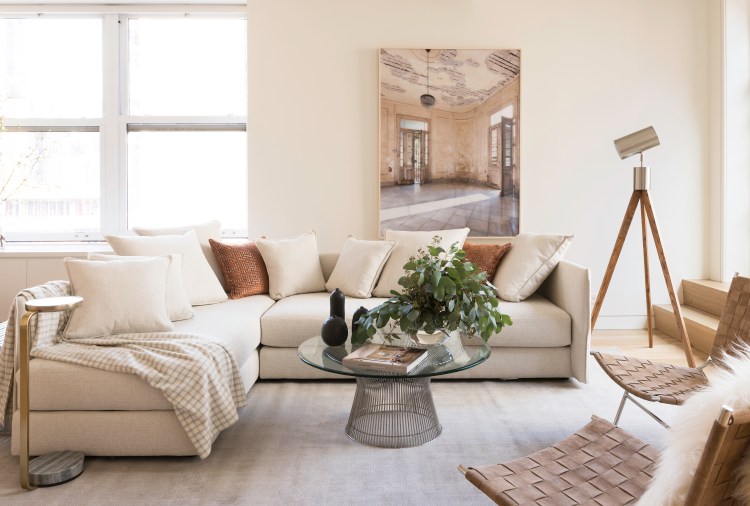 Linda Merrill is an award-winning interior designer and decorator based on the South Shore of Massachusetts in the gorgeous coastal town of Duxbury. Her passion for creating beautiful spaces began early on when she was allowed to select the finish color of her first "big girl" bedroom set at six. Linda received a Certificate in Decorative Arts from the prestigious Boston Architectural College in 2002 and opened her firm shortly after that. In 2012 Linda was awarded the IFDA New England/Design New England Magazine Showcase award for Best Living Space for her Back Bay Penthouse project.
Linda offers both in-person traditional full-service design and custom virtual designs for those outside the area or who are looking for a great design that they can implement themselves.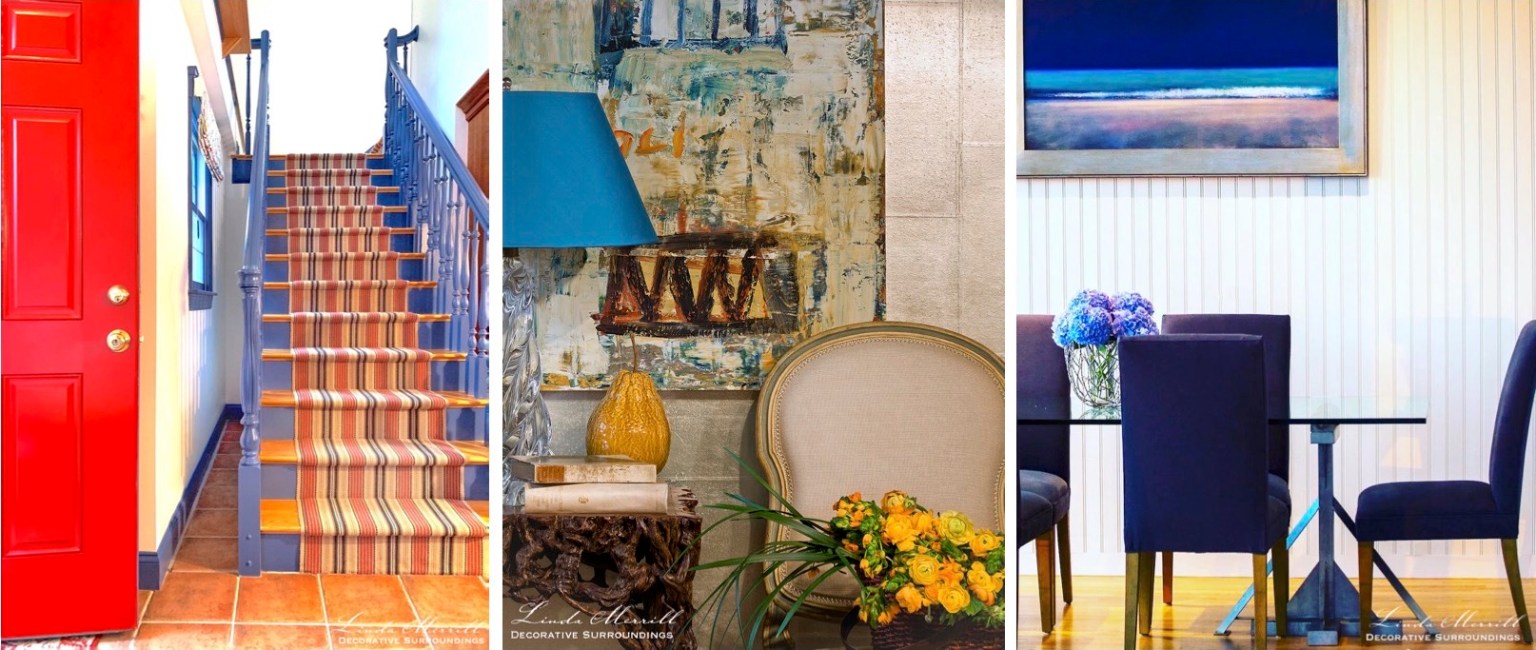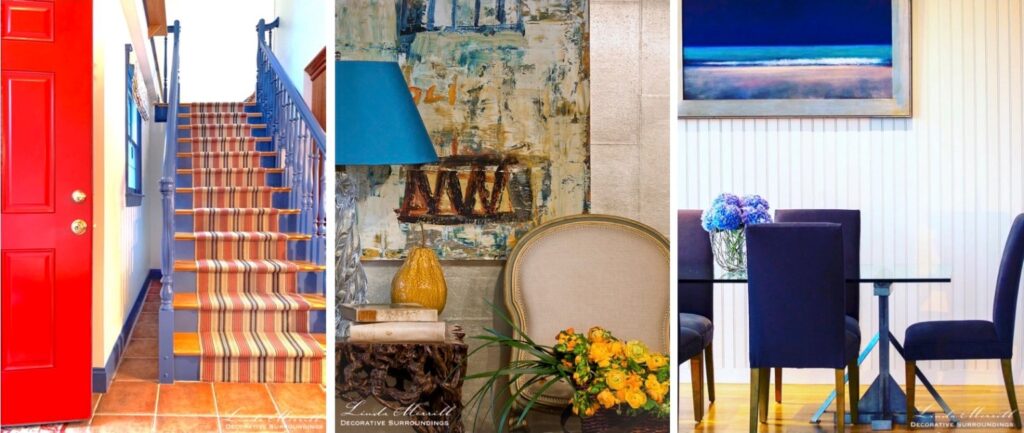 Voted one of Atlanta's Top 20 Residential Interior Designs by the Atlanta Business Chronicle, Kandrac & Kole has been featured on HGTV as well as in The New York Times, Atlanta Homes & Lifestyles, Better Homes & Gardens, Southern Home Magazine, and many others as well as participants of the One Room Challenge Spring 2020. Kandrac & Kole has established a well-known reputation for their approachable, dynamic personalities, signature use of color and pattern, and kind, custom designs.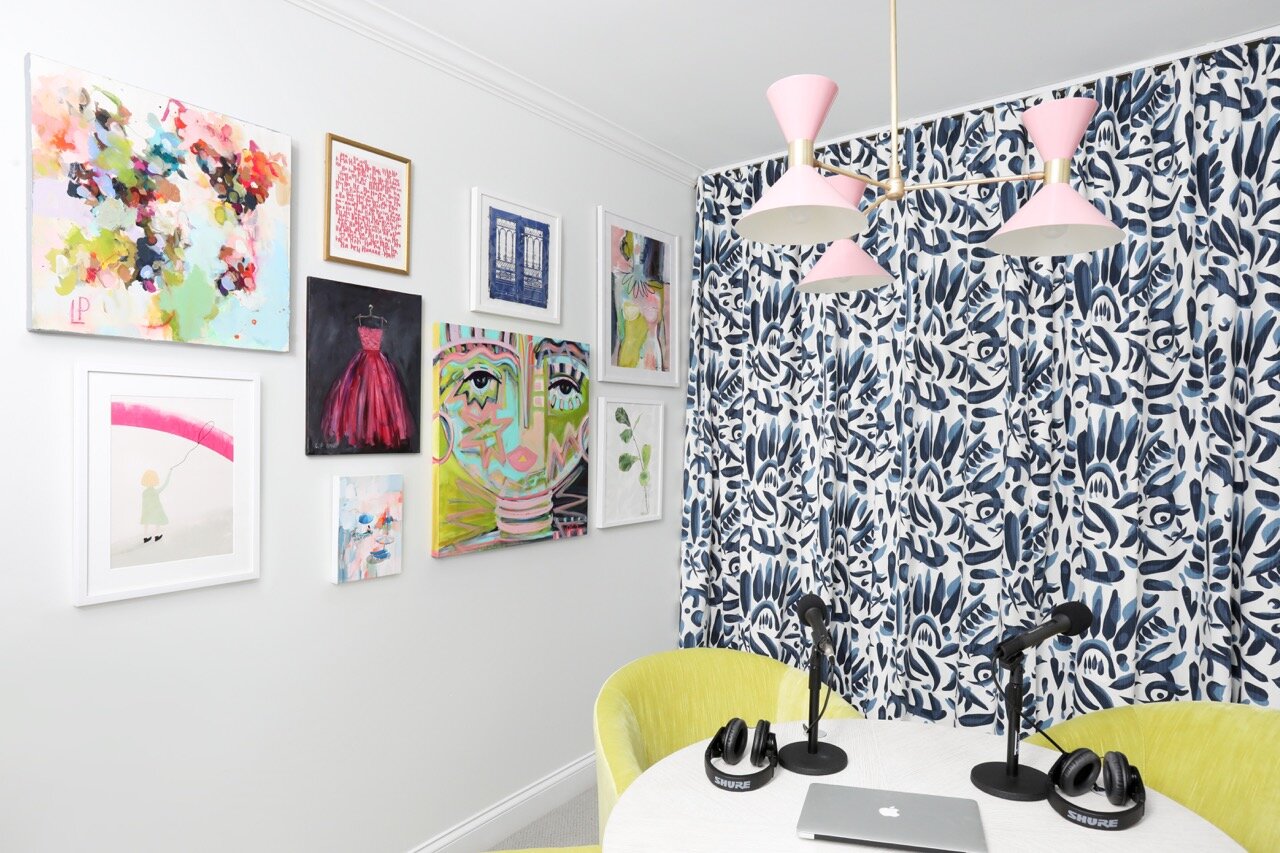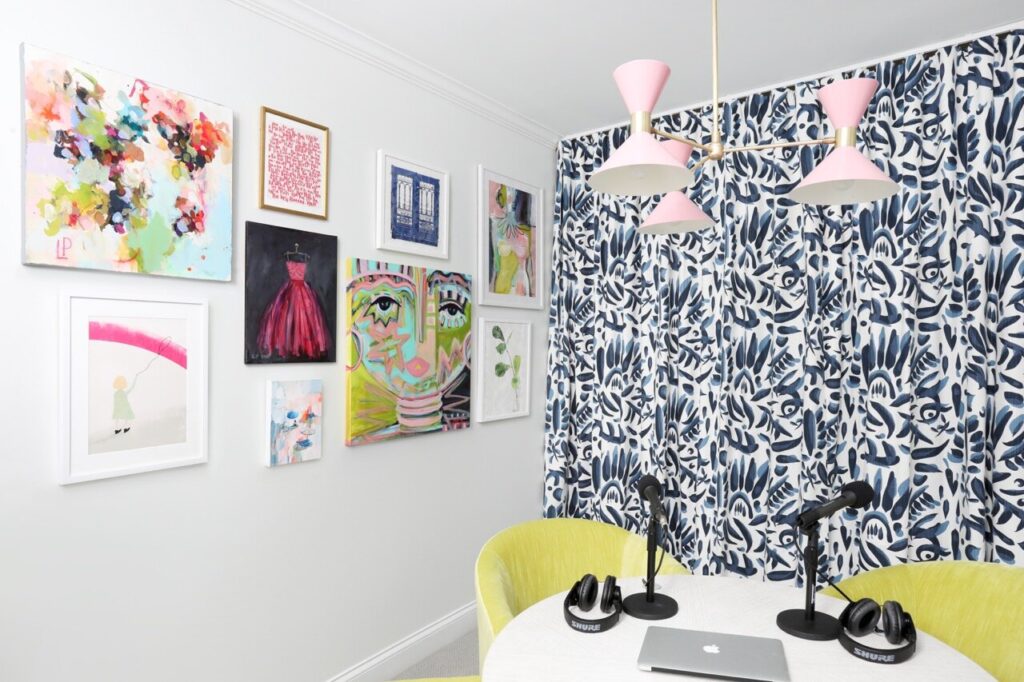 They are two ladies with a real passion for interior design. They are Mother and Daughter-in-law, and they quickly found a shared joy in interiors. Green & Mustard is our outlet for our creativity. They love sharing our inspiration with you!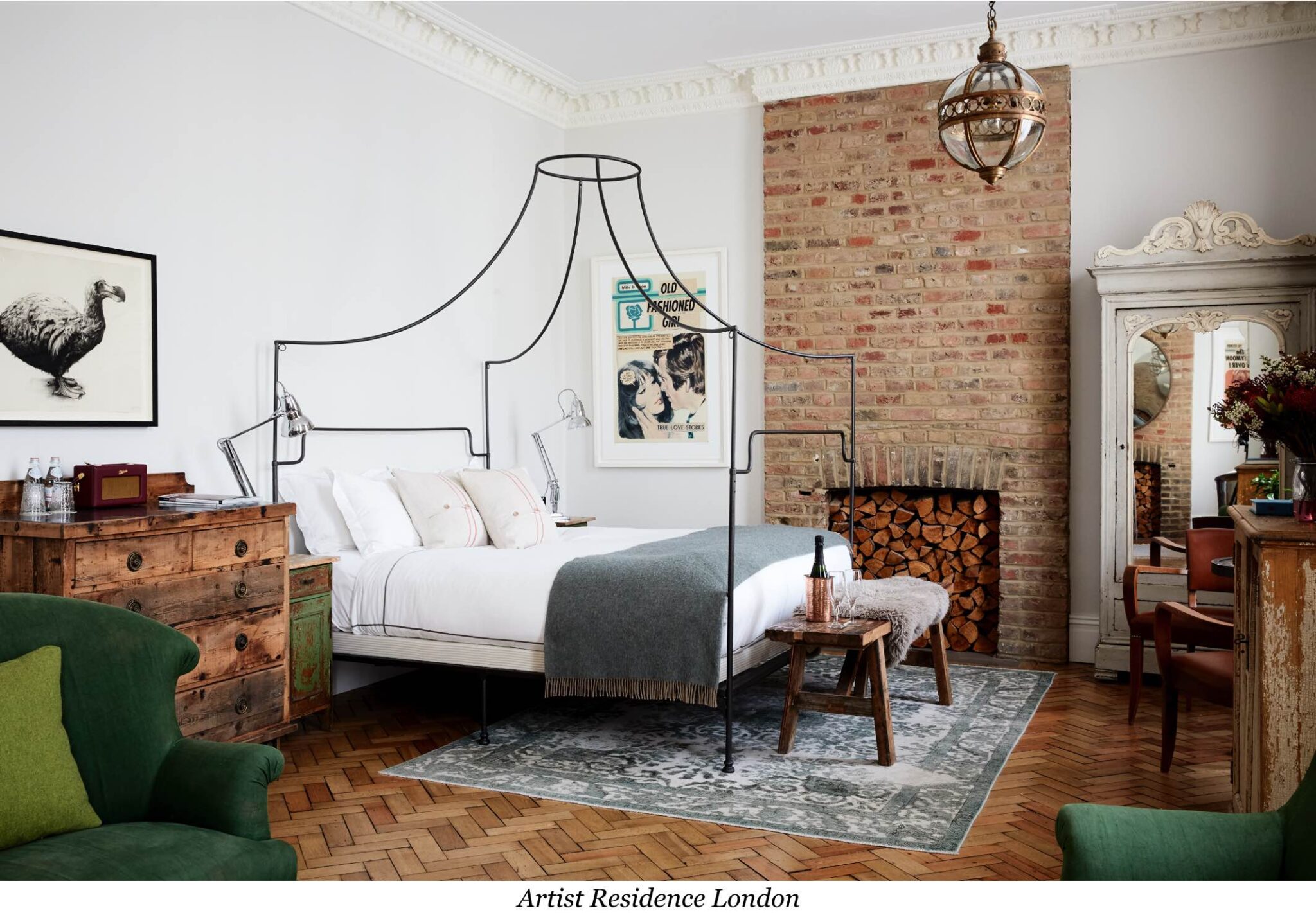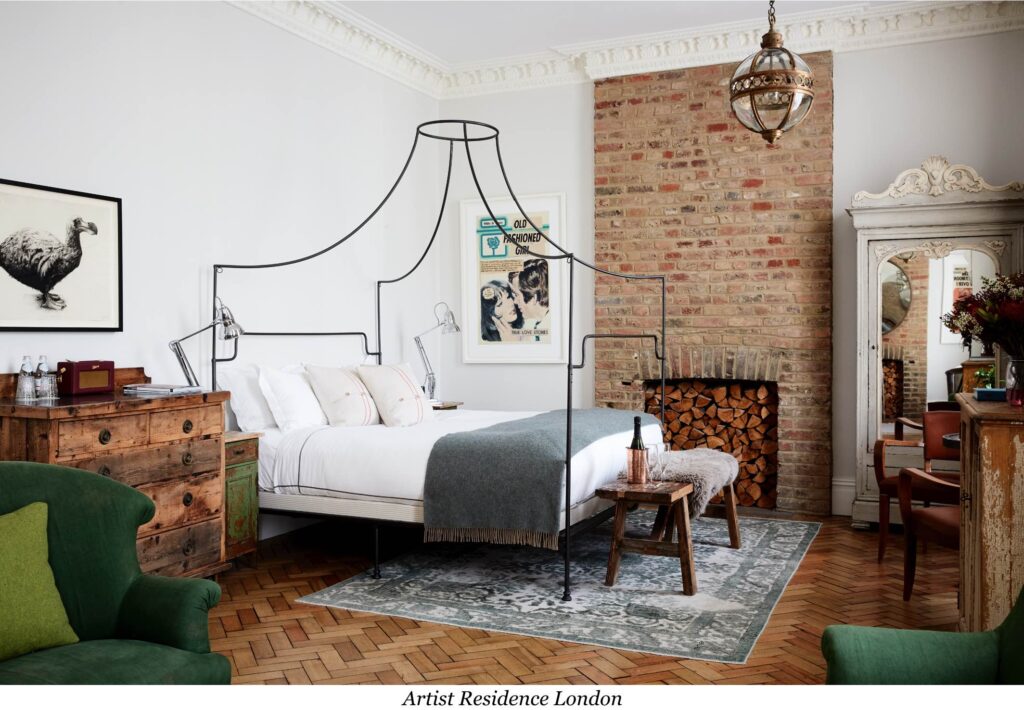 Our story began in 1987 when founder and designer Frank Keshishian launched L.A. Design Concepts, a residential interior design firm.
Mr. Keshishian designed homes for his clients; he recognized a fast-growing market of consumers who preferred to make their own design decisions. Understanding that desire, Frank created the first design service offering consumer access to designer "trade only" furnishings.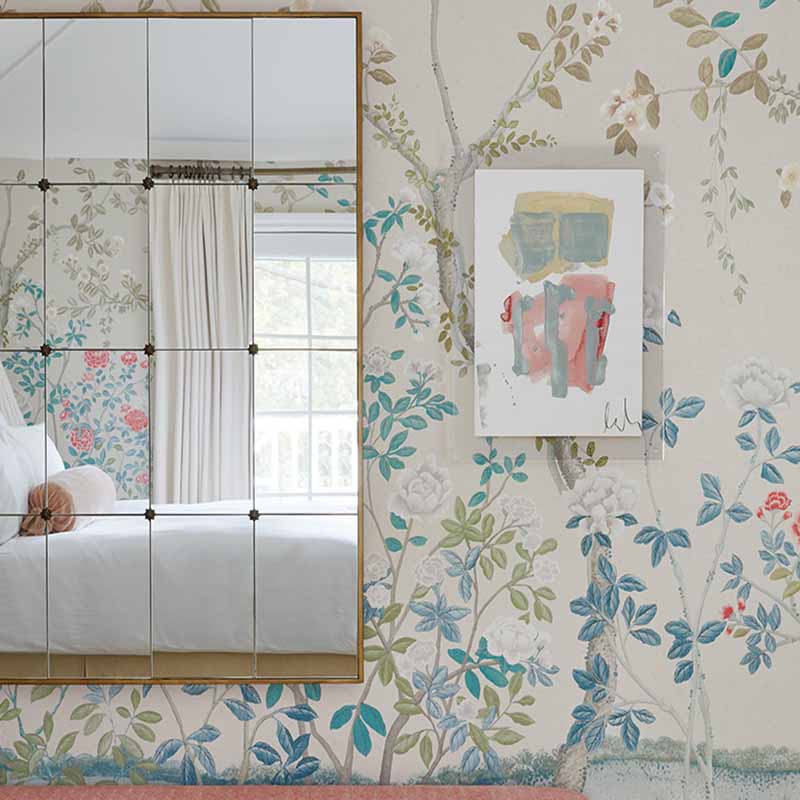 A Los Angeles native, Colette Shelton, also known as "Coco," is an entrepreneur, design blogger, and home furnishings designer. Coco stars in and executive produces the COCOCOZY Design House series currently streaming on Amazon Prime Video and Roku. This short-form docu-design series chronicles Coco's renovation of a stately California Spanish-style home.
Coco is one of Forbes Magazine's Top 30 Influencers. COCOCOZY has also been featured in numerous online and print publications, including House Beautiful, Architectural Digest, Lonny, Domino, Rue, and My Domaine.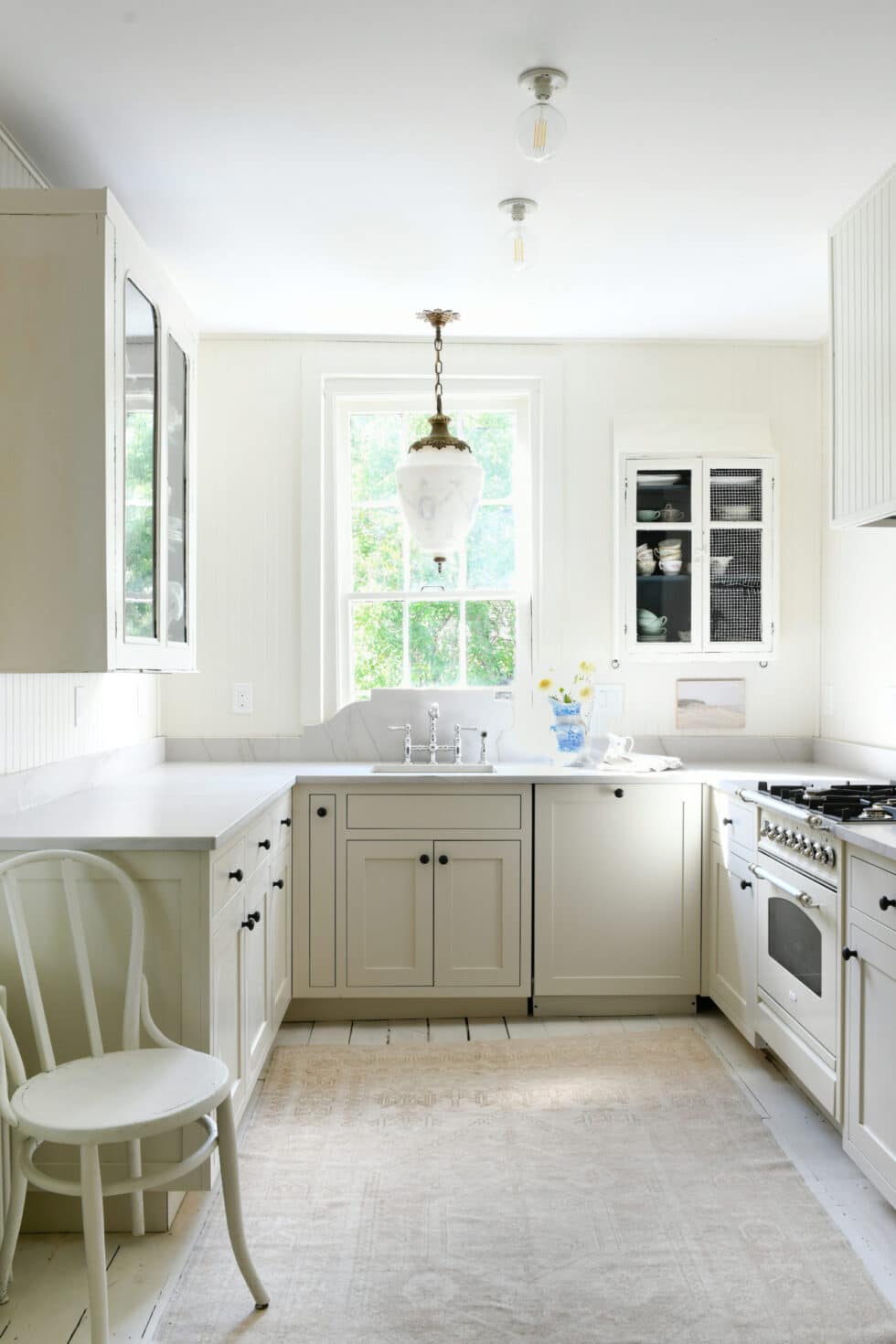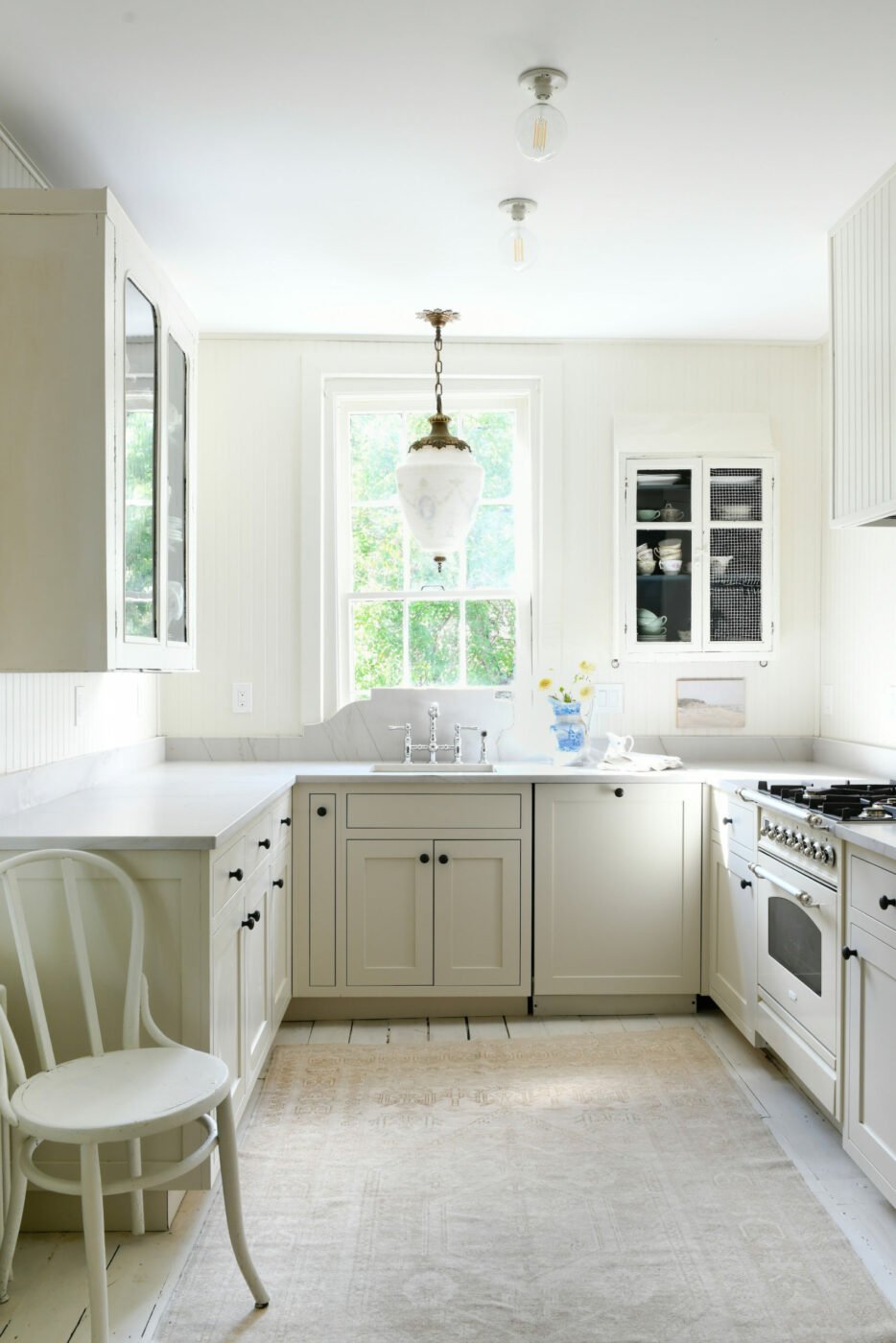 HomeDecorBuzz is a dedicated website for home decorating fans and lovers all around the globe. They bring the latest home design trends and ideas to our online club. All ideas, tips, and designs are specially brought by keeping their users in mind, and they try to bring the best for them.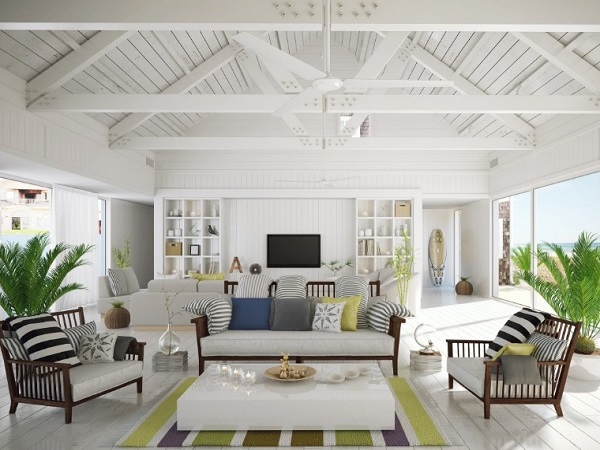 Interior Style Hunter is the award-winning London-based luxury interior design blog dedicated to giving you design and lifestyle inspiration.
They trained as an Interior Designer and Interior Stylist at Central Saint Martins in London in 2014/15 and followed up with KLC School of Design training. I set up the Interior Style Hunter to share my passion and knowledge of interior design to help you be more confident in creating beautiful spaces for yourself.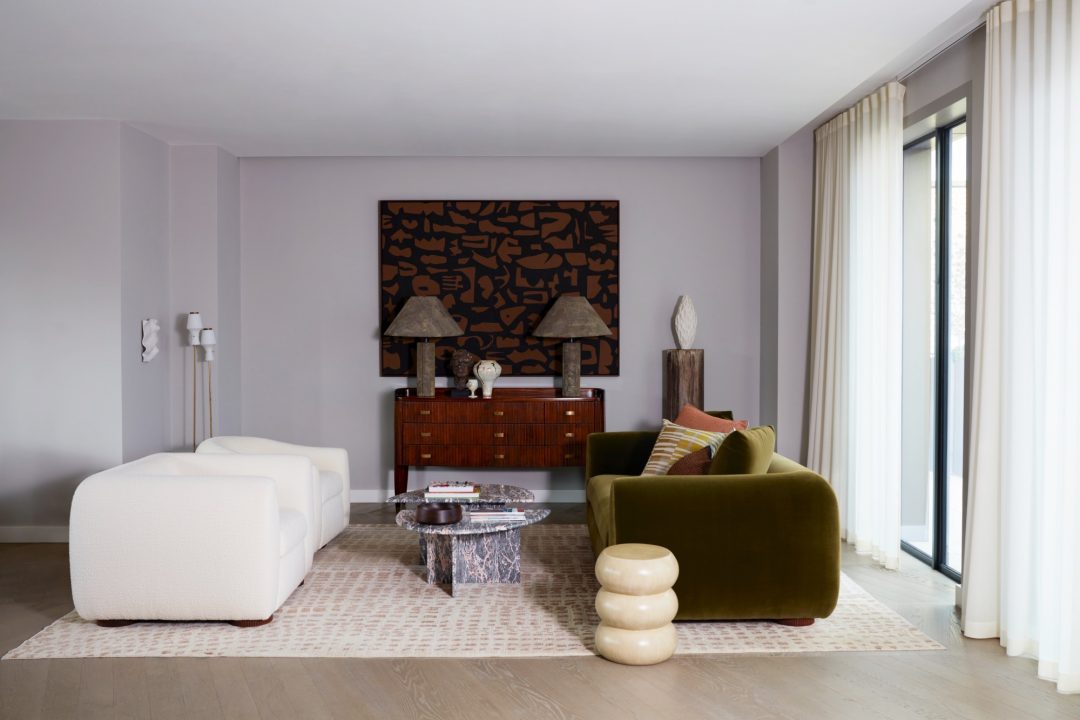 Welcome to Fresh Design Blog, a modern and contemporary home interior design blog.Launched in 2009, the UK-based blog is updated regularly with fabulous finds and decorating inspiration for your home and garden. Shopping and interiors addicts at heart, we're always on the lookout for bargain buys, special offers, and ways to decorate and accessorize homes on a budget, so you'll find plenty of affordable products alongside more aspirational pieces. The blog features an array of product ideas, from high street stores and well-known names to new and up-and-coming designers.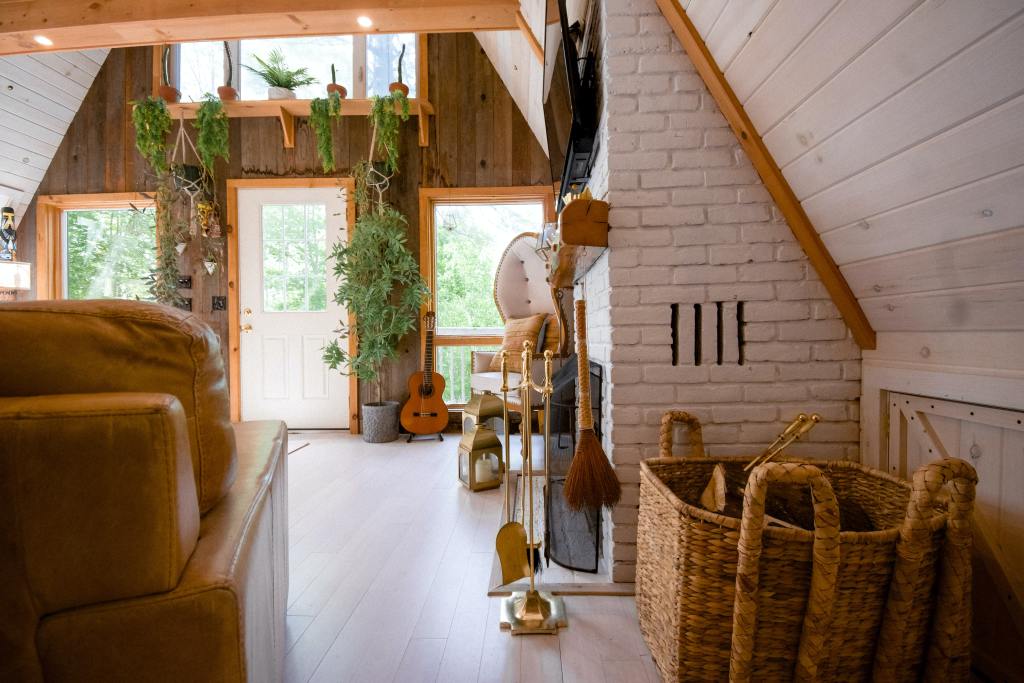 There are so many great options out there (think straw designs, circle, and micro bags, embellishment, you name it!), we've rounded up 10 stylish.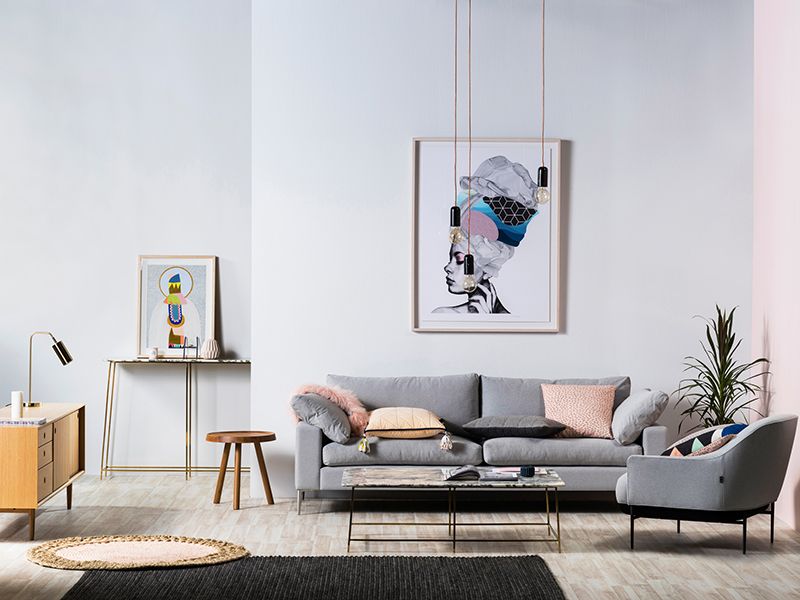 Houzz started with a house.
When founders Adi and Alon remodeled their home, they started how these projects often do: with a tall stack of magazines and referrals for home professionals from people they knew. But after those piles of torn-out pages failed to make their dream a reality, they felt stuck. There had to be a better way.
So they built Houzz. A place to browse and save beautiful photos of inspiring homes. A place to find and hire the right design and construction professionals. A place to connect with others who have been there too. What started as a side project has now grown to a community of millions of homeowners, home design enthusiasts, and home improvement professionals worldwide.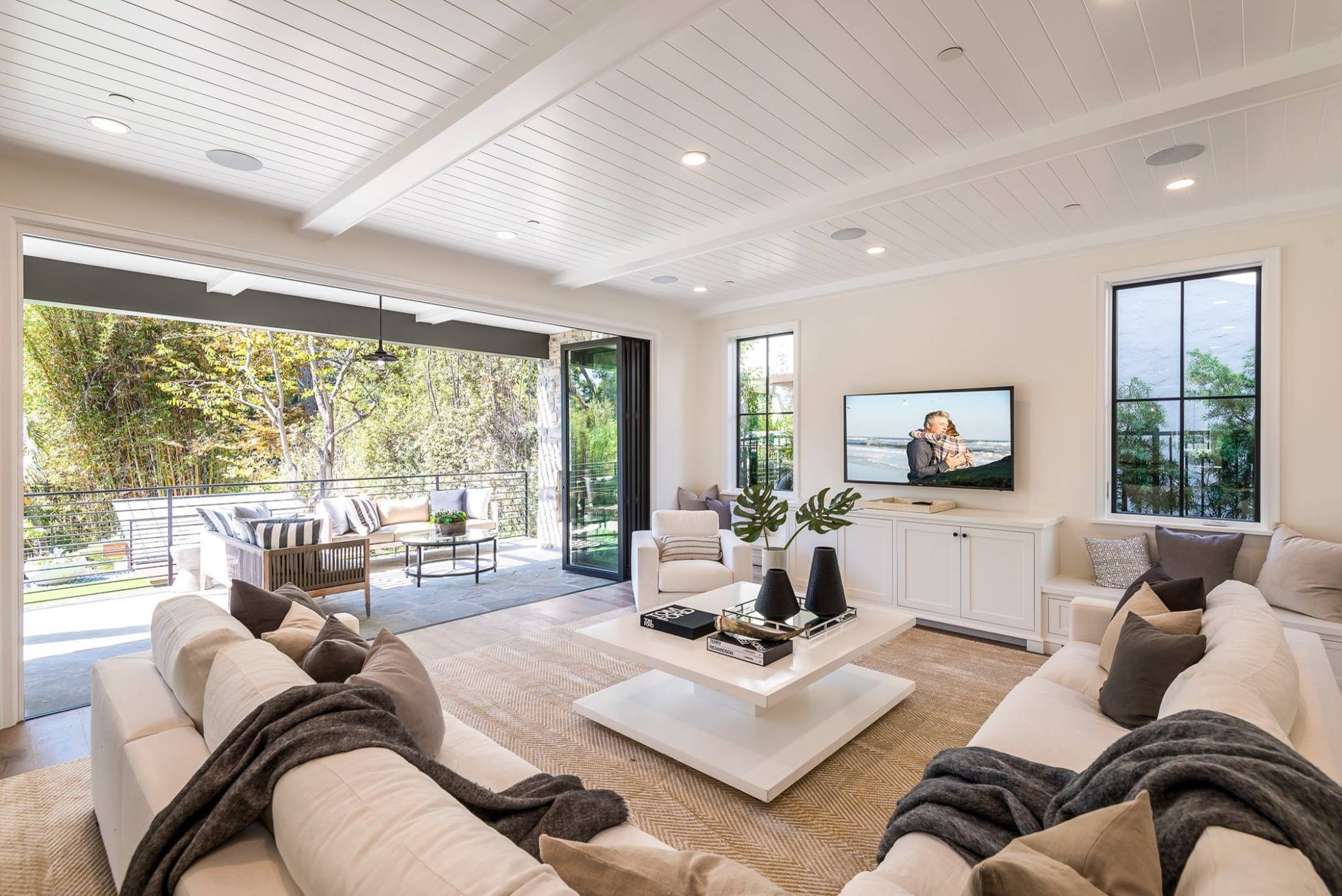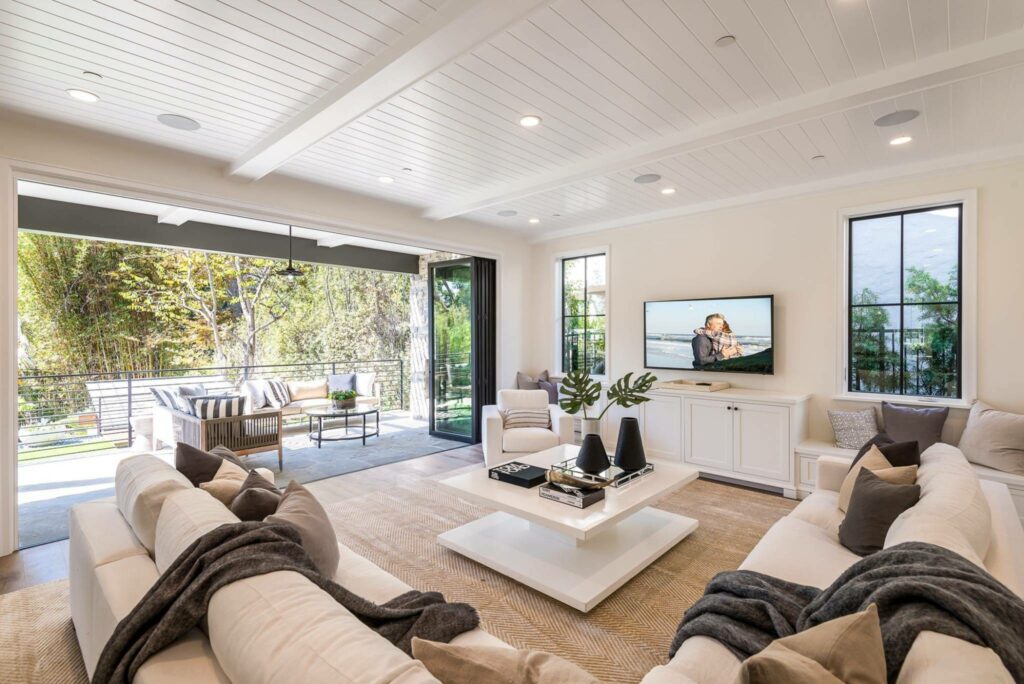 Apartment Therapy is a home and decor site designed to inspire anyone to live a more beautiful and happy life at home. Launched in 2001 by interior designer Maxwell Ryan (nicknamed "the apartment therapist") as a weekly newsletter for clients, Apartment Therapy officially became a media company in 2004 and has since grown to become a leading source of design inspiration and tips for real people looking for real-life decor solutions through a fascinating look into how people from around the country live at home.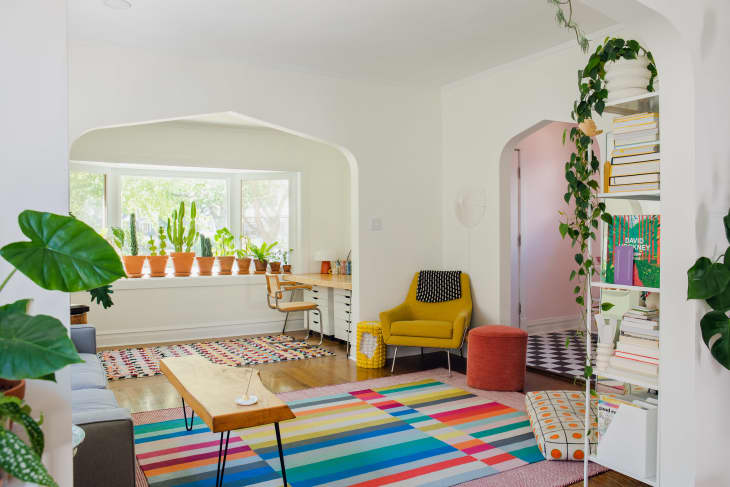 Her favorite pastime when she was little was drawing my dream home (complete with marble staircase, swimming pool, and stables), so writing about property and interiors felt like my natural calling. En route to joining Real Homes, She was a newspaper reporter, editor of a regional magazine, and Editorial Manager for a travel company (who doesn't love a free holiday?). She started at Real Homes in 2015 as Deputy Editor and then became Editor before taking on my current position, which focuses on video and events. In case you're wondering, She still waiting for that dream home… but these days, she settles for a pantry and utility room over stables and a pool!
She likes to say it's simple and elegant, but it's more like a Worcestershire branch of Toys "R" Us (RIP) since her baby daughter came along. She loves the textures and pared-back palette of Scandi interiors and likes to experiment with colors inspired by nature, especially sea blues, foliage greens, and sky greys. She thinks the secret to great style is investing in classic pieces of furniture and then adding colour and personality through artwork and accessories. Still, she won't be achieving that until mini she leaves home sometime in her mid-twenties.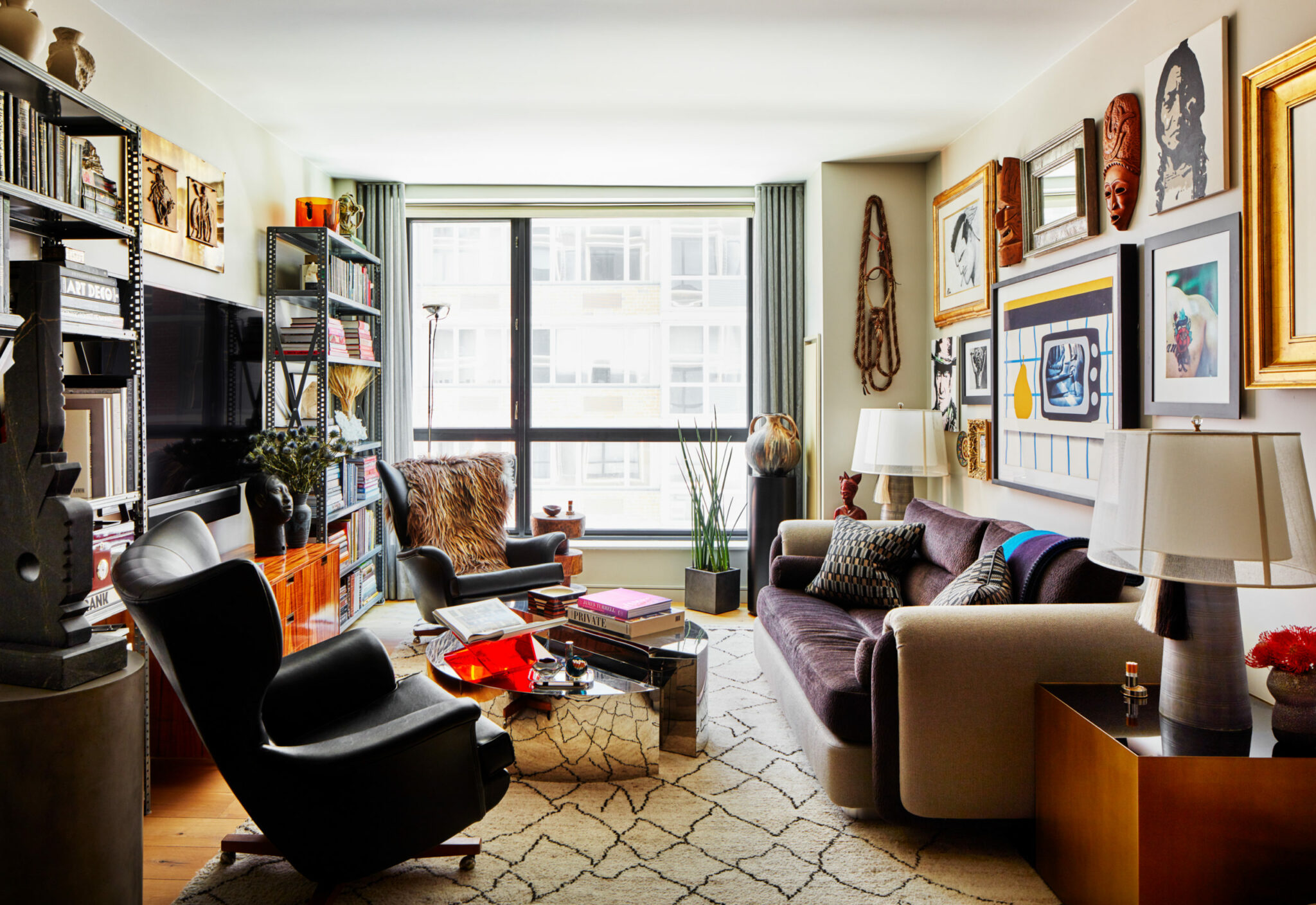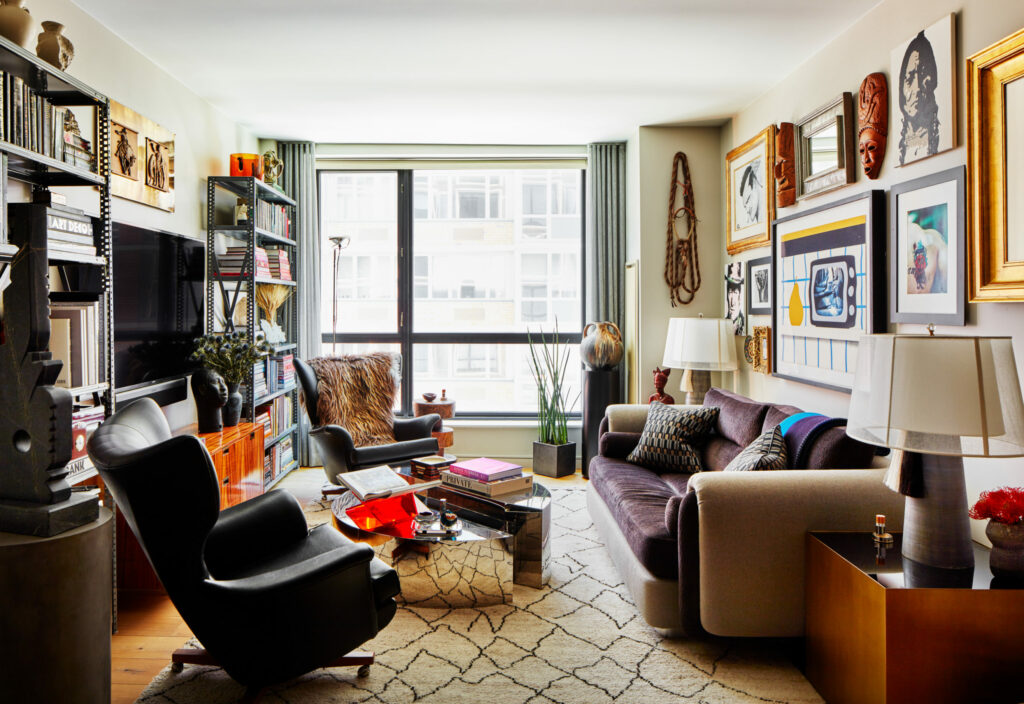 At House Beautiful, we're dedicated to bringing you the best in inspiration and education for your home. Whether you're hiring a designer for a complete redecoration or dipping your toes in DIY, you'll find smart tips and designer-tested ideas across our magazine pages, website, and videos. Are you just looking to daydream? Explore our home tours for pinnable interiors of every style.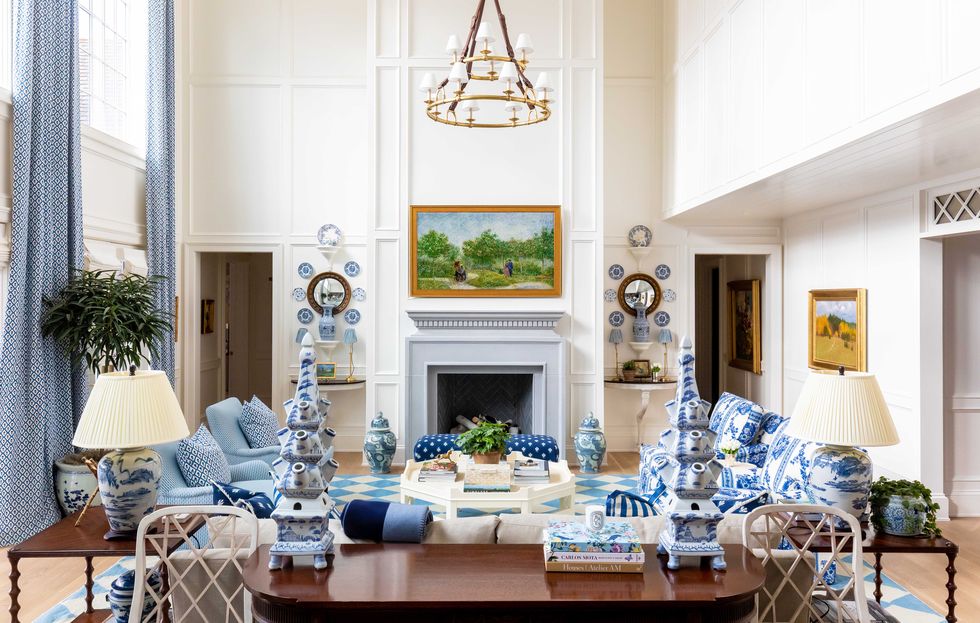 ELLEDECOR.com is where style lives. It is the ultimate guide to decorating and design and the indispensable go-to source for everyone who wants to create a more beautiful life.
Whether your taste is classic or contemporary—or an eclectic mix of both—you'll find ideas and inspiration, the latest information and products, and tools to help you decorate, renovate, and entertain stylishly.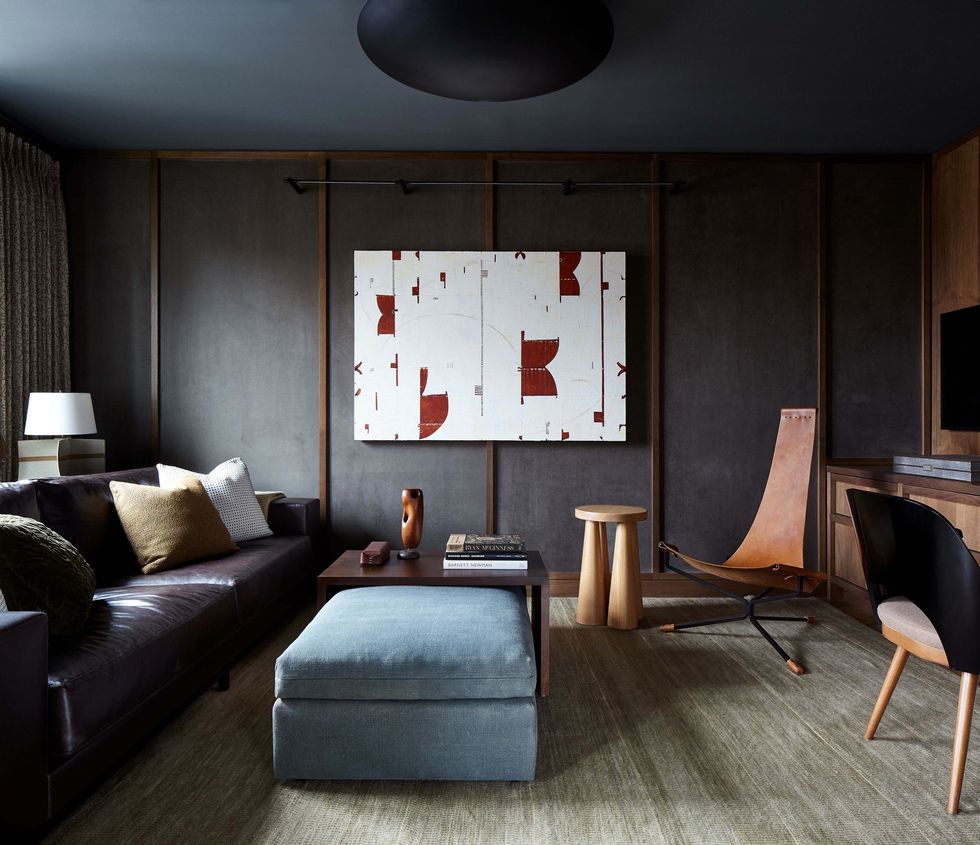 At Home-Designing, they document inspiration. They aim to bring to our readers a steady set of resources that would help them visualize, create and maintain beautiful homes. The emphasis is on visuals that motivate you. They cover architectural innovations, cool homes, ideas for specific rooms, new design trends, products, and occasionally décor tips. We hope to become your one-stop source for home design inspiration!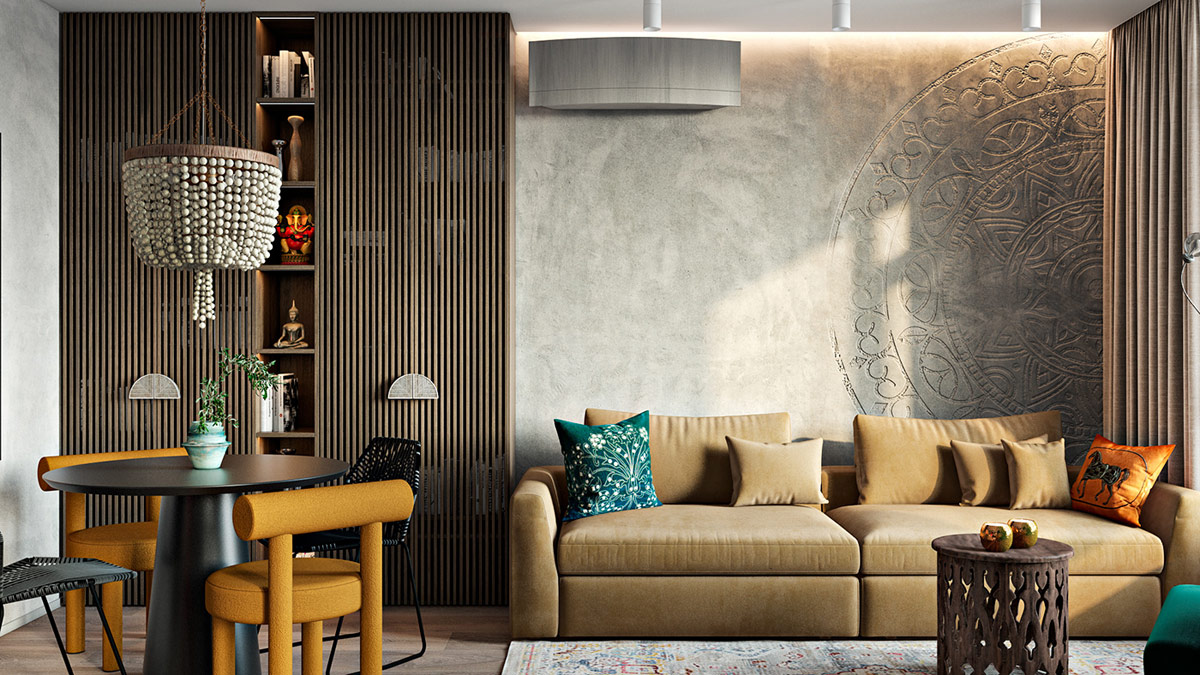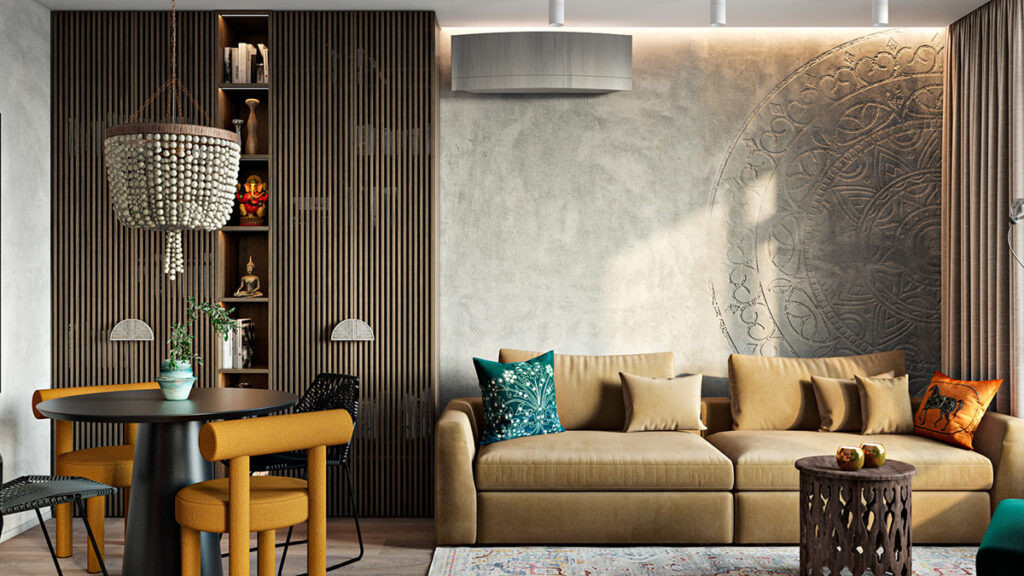 Welcome to the world of Ideal Home, established in 1920. They spent the past 99 years helping and inspiring homeowners and renters alike to get the most out of their property – whatever its size or style.
They are proud to take a democratic approach to home design. Ideal Home is not the Style Police making judgments about style, taste, or budgets – they showcase the very best ideas, best new products, best houses so that anyone can put together their unique mix. We think creating a home should be fun and exciting, and that's how they want our audience to feel whether they are browsing our website or flicking through the pages of our magazine.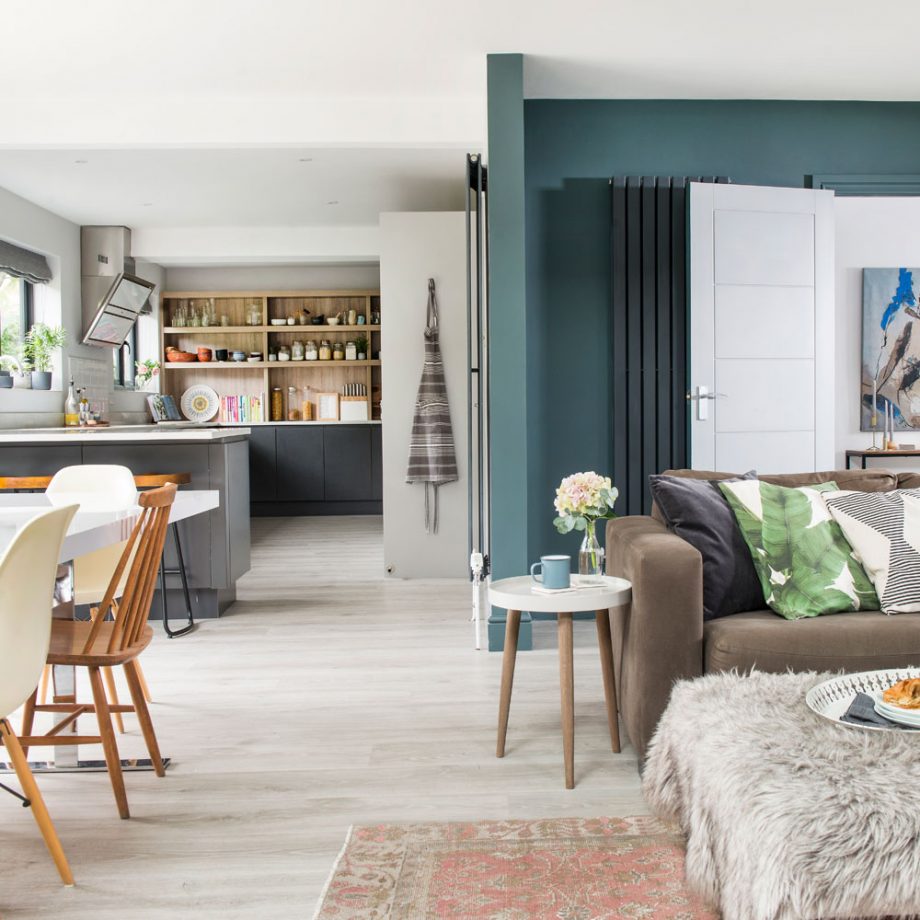 At The Spruce, they offer practical, real-life tips and inspiration to help you make your best home. From decorating and gardening advice to entertaining and home repair how-tos, The Spruce can show you how. They help more than 44 million users each month find the information they need to retile their bathroom, update their decor, grow their garden, or tackle a to-do list. Our 20-year-strong library of more than 14,000 pieces of content helps you spruce up your space, spruce up your yard, and Spruce up your home. The Spruce is part of The Spruce family of sites, including The Spruce Eats, The Spruce Pets, and The Spruce Crafts, covering home decor, home repair, recipes, cooking techniques, pets, and crafts. The Spruce brand is one of the top 3 largest lifestyle properties online, according to ComScore, a leading Internet measurement company. Our 45+ expert writers—including professional contractors, landscapers, chefs, cookbook authors, registered vet technicians, and well-known crafting bloggers—have extensive backgrounds and expertise in their topics. They are also wholly committed to diversity, equity, and inclusion.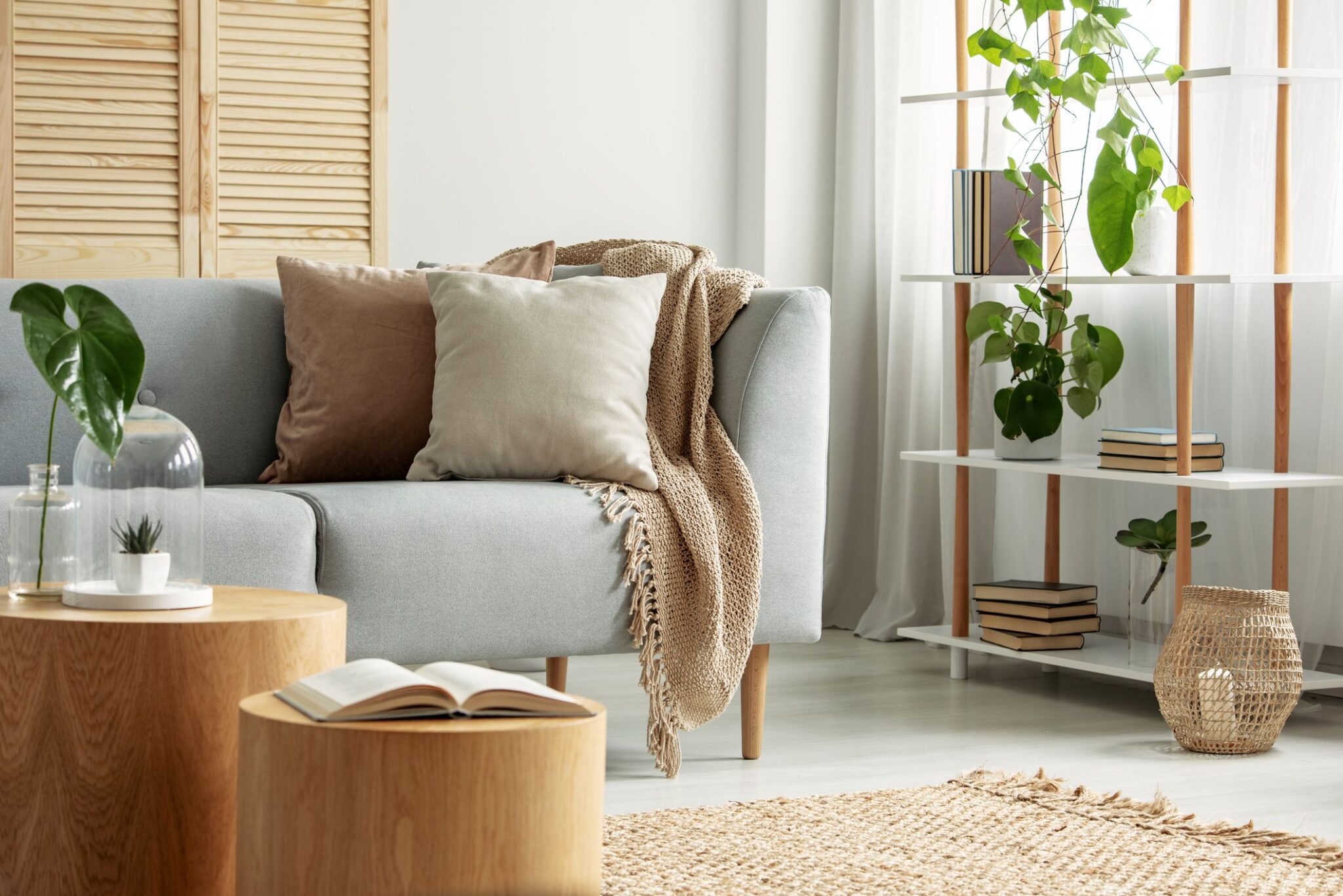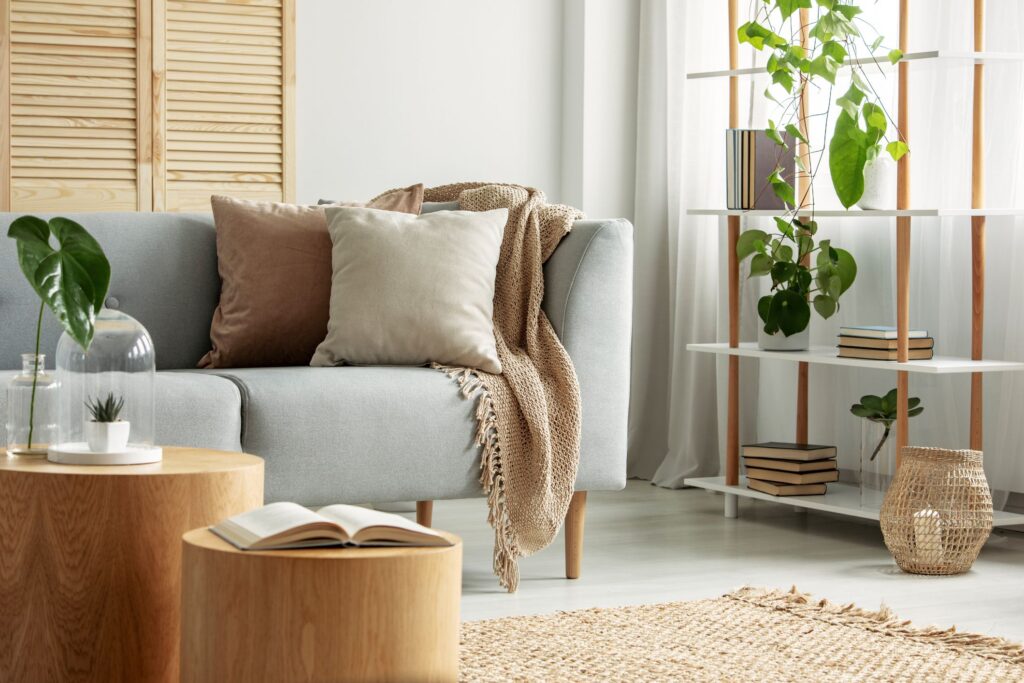 Launched in January 2018, lovePROPERTY is a homes and interiors website brought to you by the publishers behind loveMONEY, loveFOOD, and loveEXPLORING. They assembled a fearsome team of property experts here to offer advice, insight, and inspiration for anyone looking to take their next step on the property ladder. They cover everything to do with buying, owning, and building property – expect amazing real homes, interior style ideas, and investment advice, ranging from brilliant affordable home hacks to gorgeous dream houses from all over the world.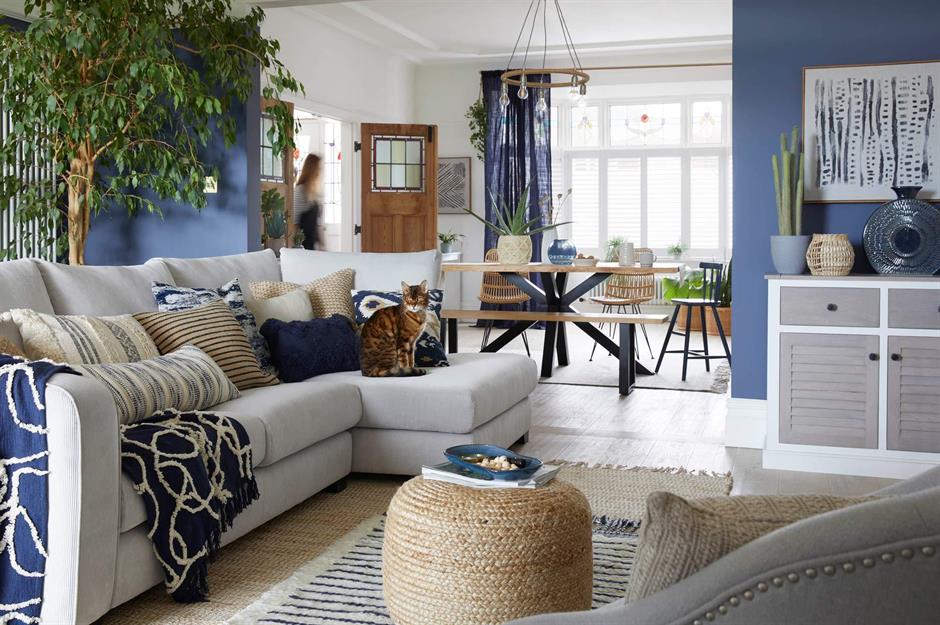 It was founded by Kate Watson-Smyth, a journalist writing about property, interiors, and design in national newspapers for the last 20 years. She spent about 15 of them at The Independent but has also worked regularly for The Financial Times (where she won Lifestyle/Interiors writer of the year at the 2013 Property Press Awards) and The Daily Mail. Way back in the mists of time (literally the last century), she worked at the Daily Telegraph and The Guardian as a news reporter. She wrote about everything from Spandau Ballet's court battle over royalties to rare flowers blooming at Kew Gardens.
Sherry and John, the founder, started this blog 14 years ago to chat about updating our first home (they loved DIY so much that we even DIYed our backyard wedding). When they clicked "publish" on that first blog post back in 2007, they never could've guessed that blogging would lead to us renovating 7 homes, sharing 3,000+ projects, writing books, designing products for Target & Home Depot, and starting a podcast. This blog was even a full-time job for us at one point (imagine telling your parents you're cannonballing out of your career path to be "bloggers").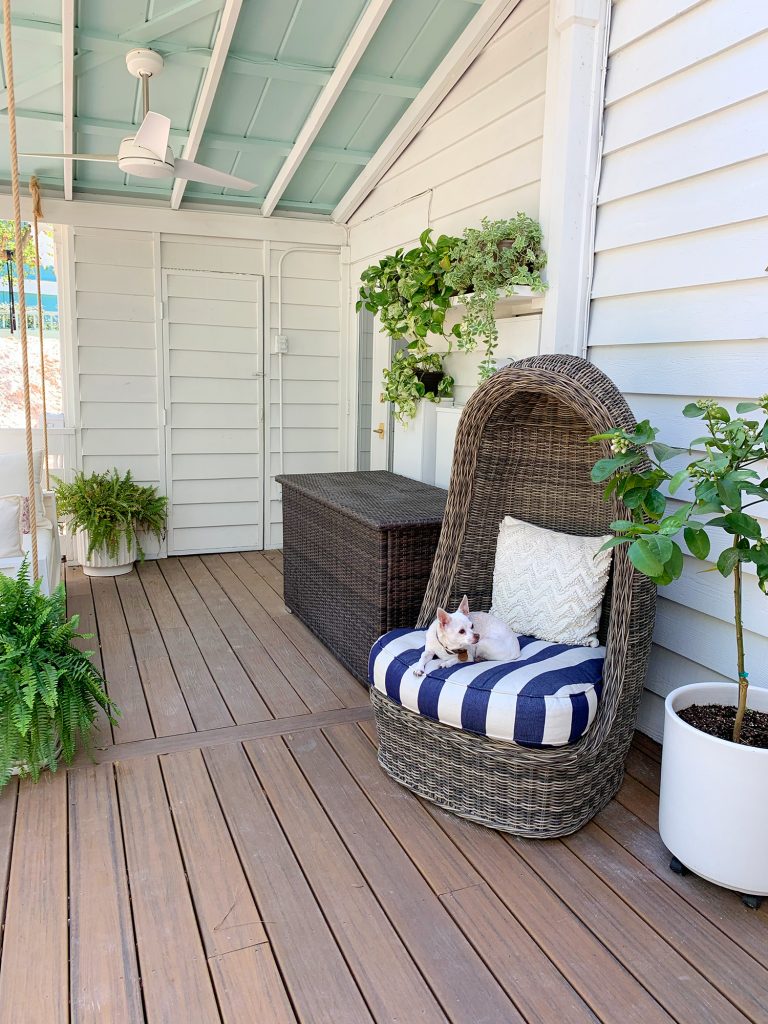 Centsational Style! Kate Riley, design lover, pattern maker, DIYer, and globetrotter living in Northern California's Wine Country.
 For more than ten years, She has been writing about how to bring affordable style to your home. The focus here is inspiring interior design, smart home improvement, and creative DIY projects. She always shares her tips and tricks whenever she transforms a space or creates something new. Catch up on the archives by browsing the Projects page, and don't miss the Style Files for plenty of inspiring home improvement and interior decorating ideas.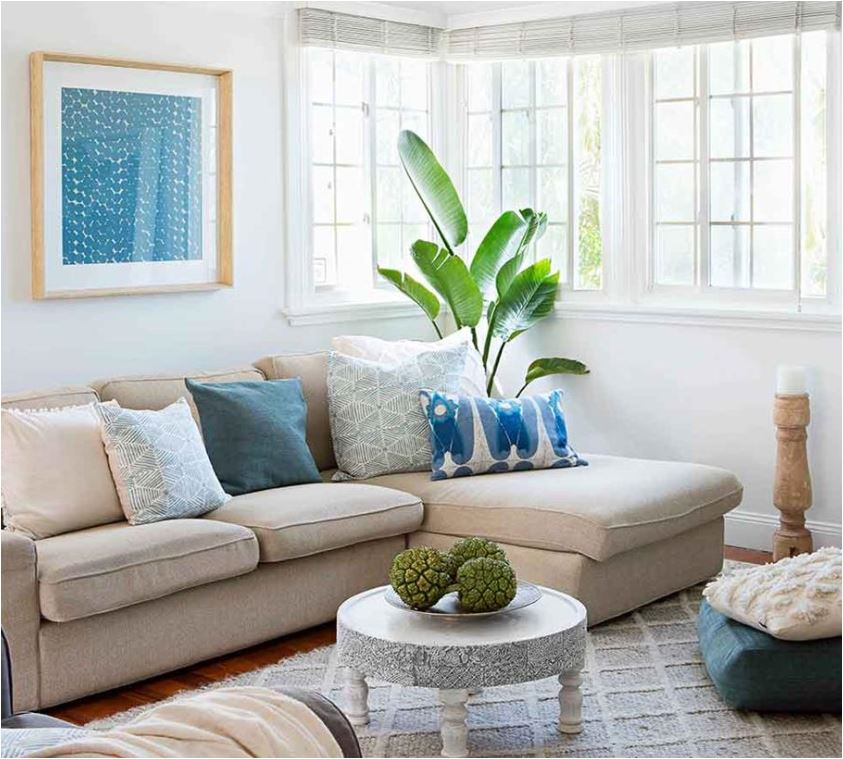 Laughing is her favorite. She believes that your house should look like you and no one else. No one but your inner design fairy should dictate the way you should make your house feel. She was and still am just a regular sahm that was sick of being scared of decorating, so I started a blog and started decorating at the same time. She knew nothing If she can do it. You can do it too.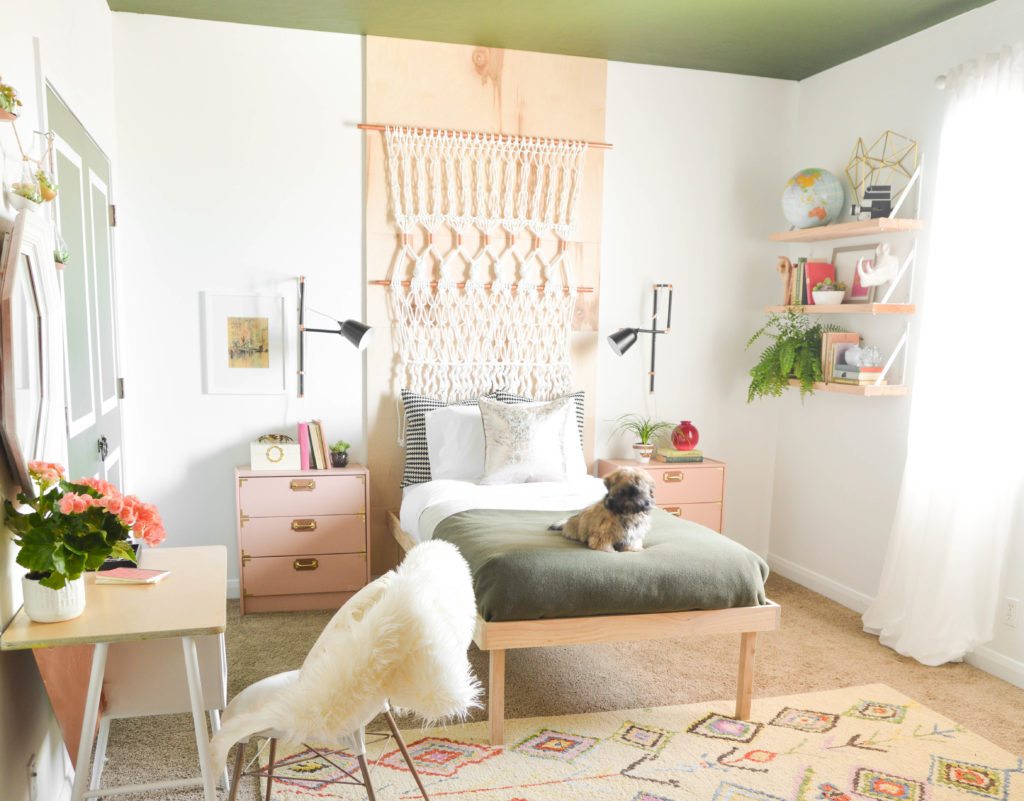 They are a home to professional feelings feelers, an elevator for glass ceiling breakers, and a soapbox for stories on anything from home decor and tile to battling anxiety and depression.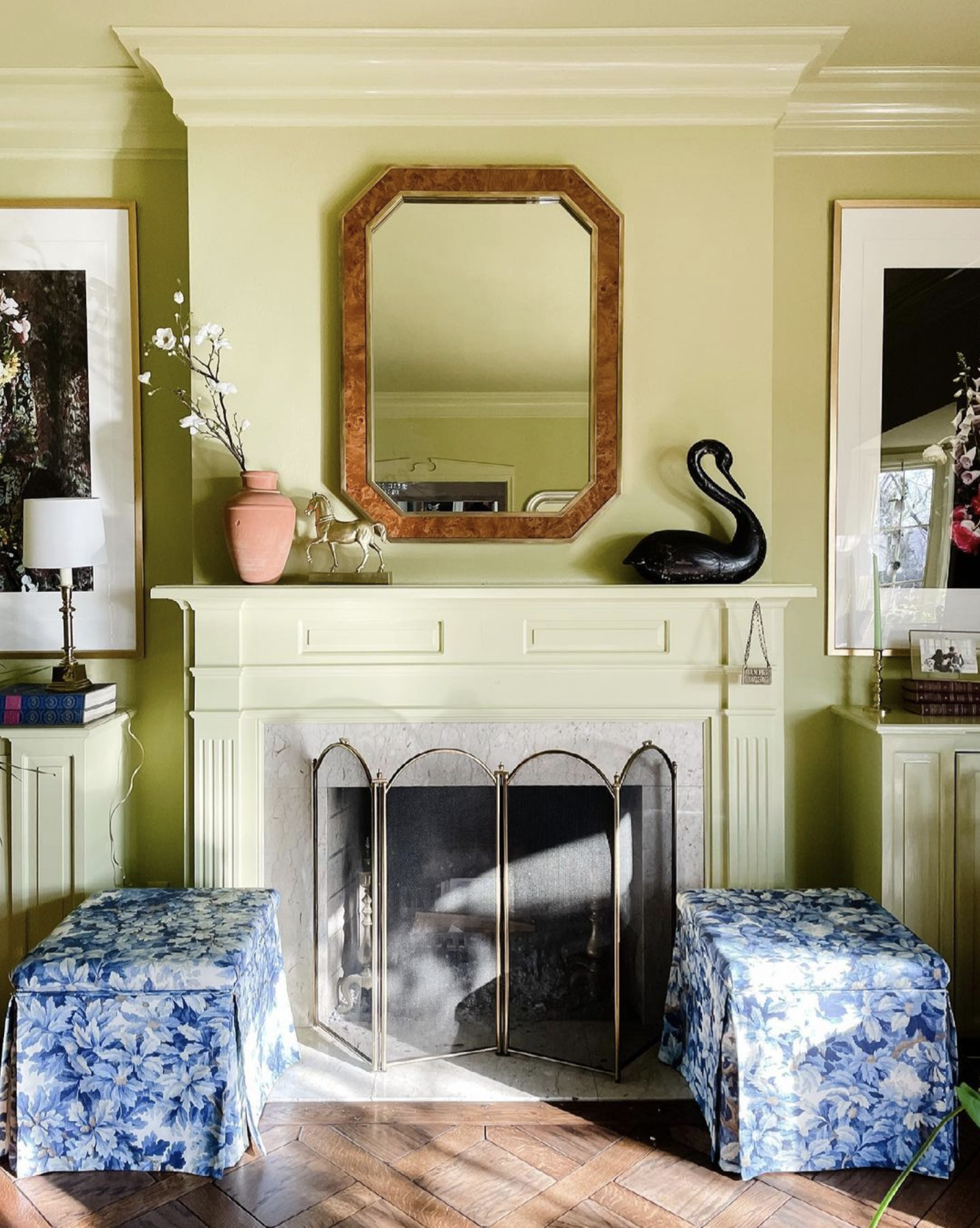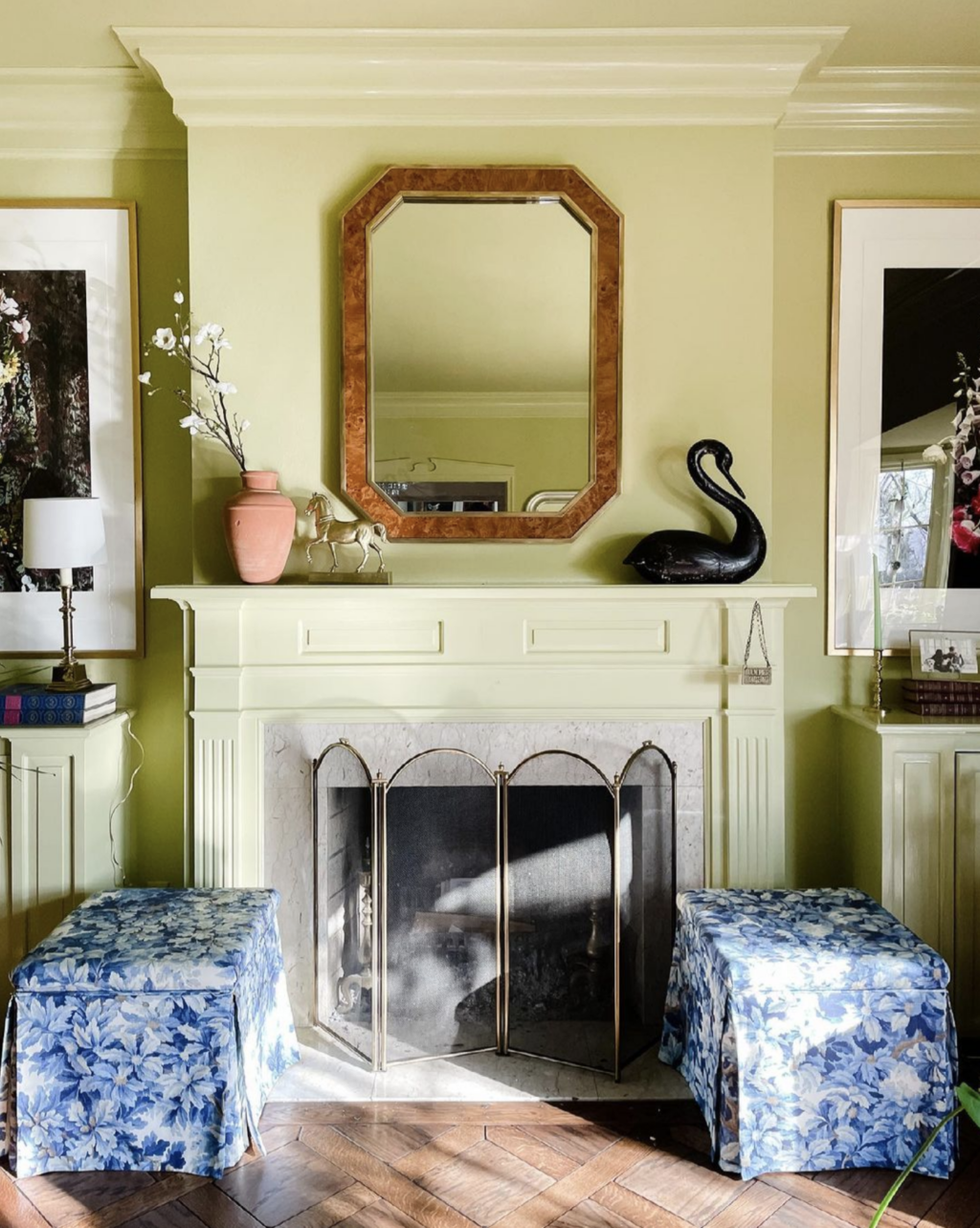 In her opinion, interior design is a dream come true profession. By day, She works as a professional interior designer, specializing in kitchen and bath designs. She has created thousands of spaces that meet the styles, needs, and budgets of each client. Whether it's designing a kitchen, bathroom, office, or laundry room, knowing that people will use it and how it will affect their lives excites me. This is what she thinks about when she develops beautiful, inspirational designs. She goes to work full of energy and enthusiasm even after having been in this profession for 19+ years. She gets so much personal satisfaction when she visits my clients, and she sees them using and loving their new space. It brings me great joy to know that she designed that space just for them!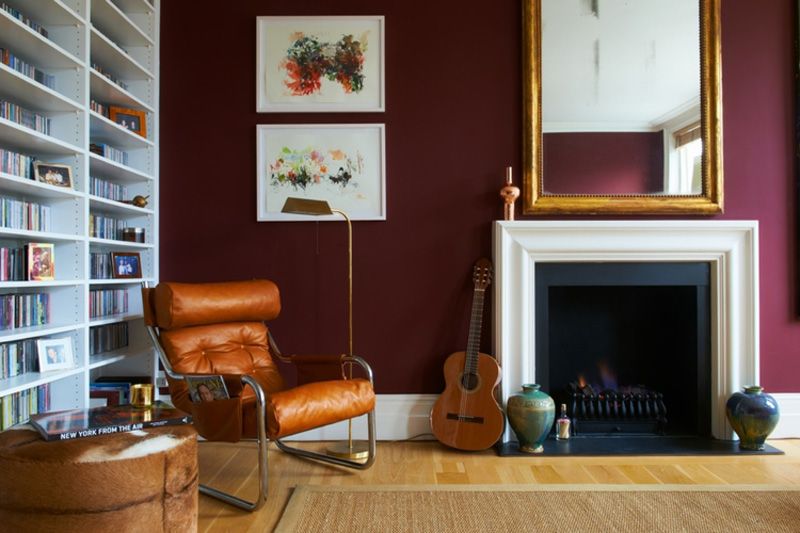 With a strong belief that good design should be accessible to all, She set up my blog in 2011, sharing simple interior design for everyday living. She was drawn to Scandinavian-inspired spaces and pared-back interiors, where the neutral, understated décor becomes a backdrop for everyday life. She aims to show stylish spaces that are minimal yet feel authentic, honest, warm, and inviting on the blog. It's all about curating a home with less but better – prioritizing simplicity, sustainability, and design built to last.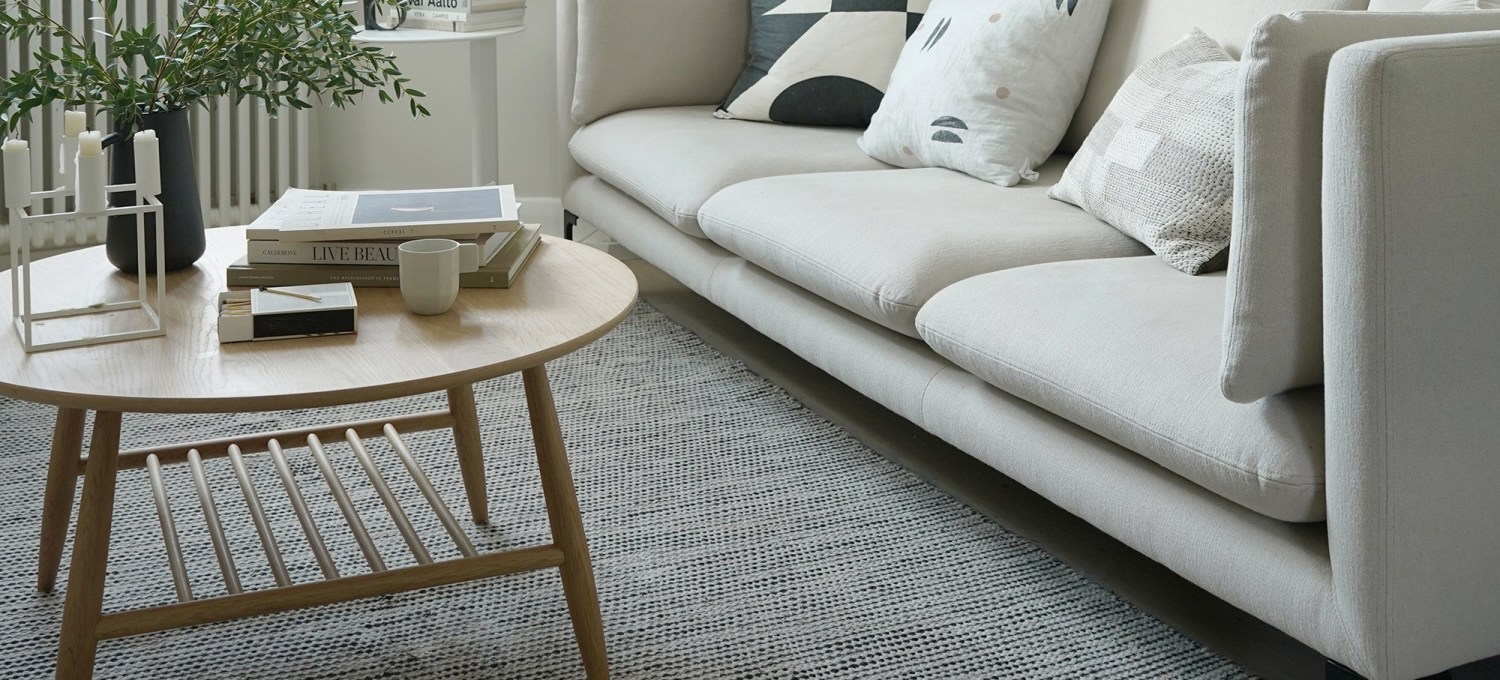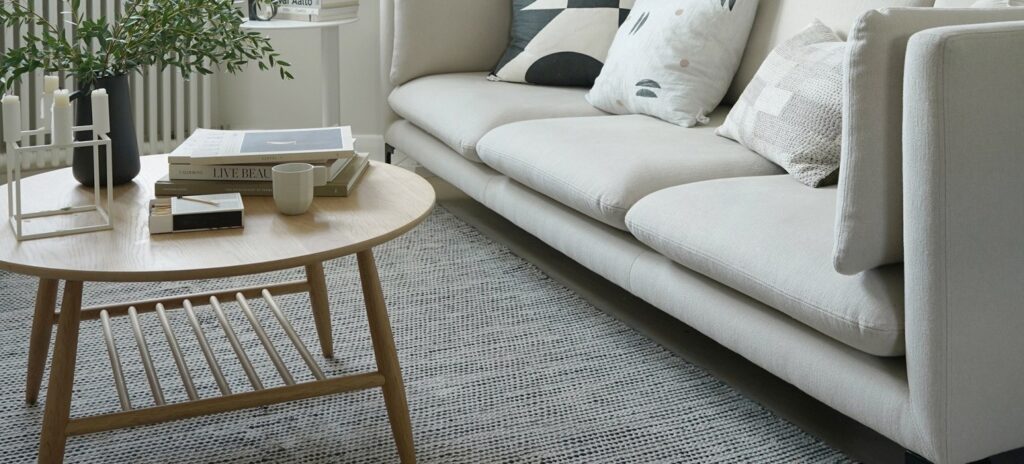 Juniper Home is an award-winning blog by former interior designer and magazine writer Jenny Komenda. Our goal is to be your go-to source for design problem-solving! On this site, you'll find the story of historic houses we're rehabbing and decorating in Jenny's hometown of Mesa, AZ. We also sell beautiful and affordable art prints at Junefer Print Shop, we make gorgeous oversized lumbar pillows, and we curate the internet daily, so you don't have to with our Shop our find feature.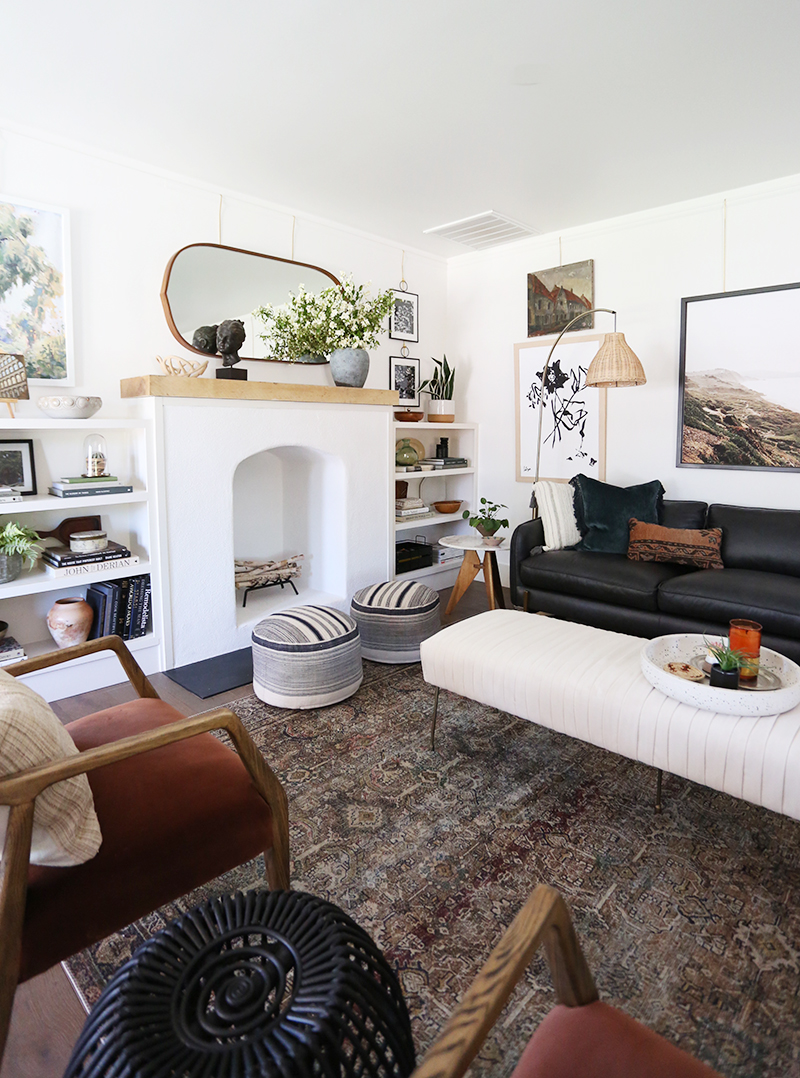 They offer a range of industry-focused interior design courses that will give you the practical skills to pursue your goals.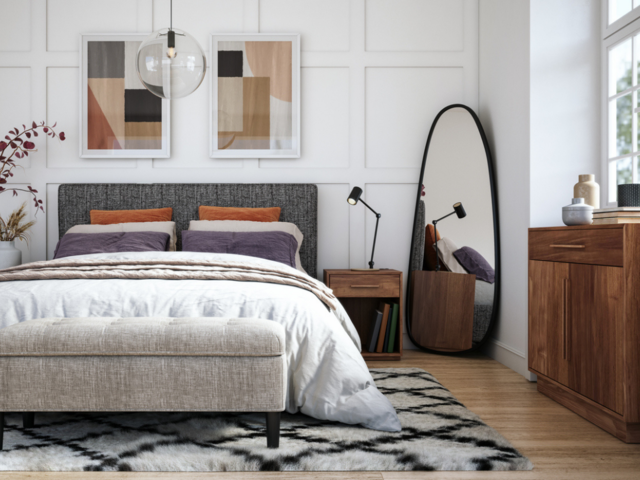 Kimberly founded it! She is a content and social media marketer, editor, and freelance writer and has worked in digital media for around 10 years. I started Swoon-Worthy back in 2010 when we'd first moved into our Edwardian house to catalog the design and décor changes as well as all the DIY we were doing to make it our own. I have been lucky enough to turn a hobby into a full-time career as a freelance interiors writer and blogger and consultant for retail websites.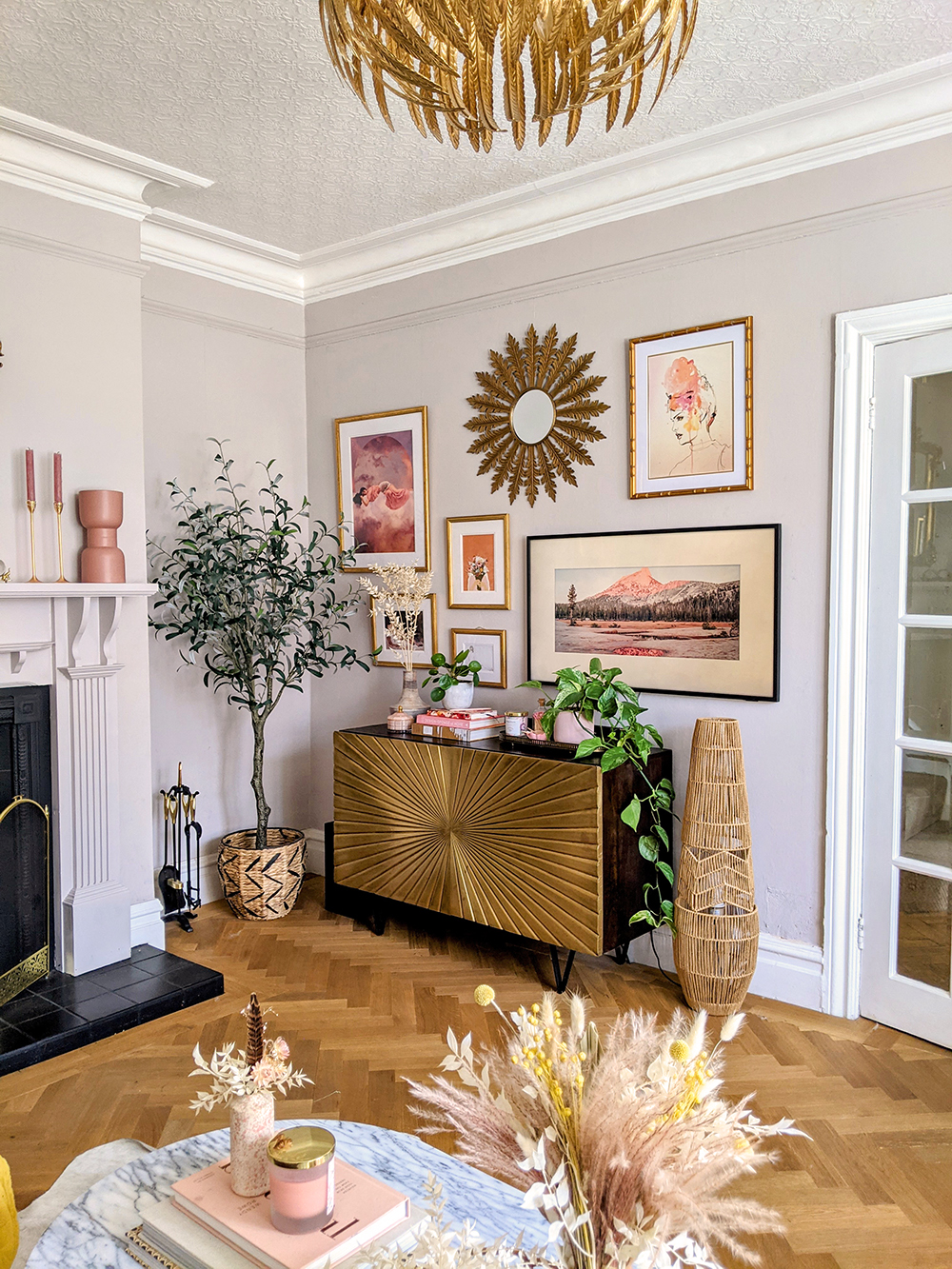 Stacey Sheppard founded it; She is the first to discover the world of design and architecture whilst working as a Staff Writer for a monthly B2B publication called Designer Kitchen & Bathroom magazine. Since that time, she has become an avid follower of the design world, and she has developed a real passion for residential interior design in particular. She has written for a number of design and interiors publications and websites, including Livingetc.com, Designer Kitchen & Bathroom Magazine, Devon Home Magazine, Design Milk, mywarehousehome.com, World Interiors News, Heart Home Magazine, and Freshome.com.