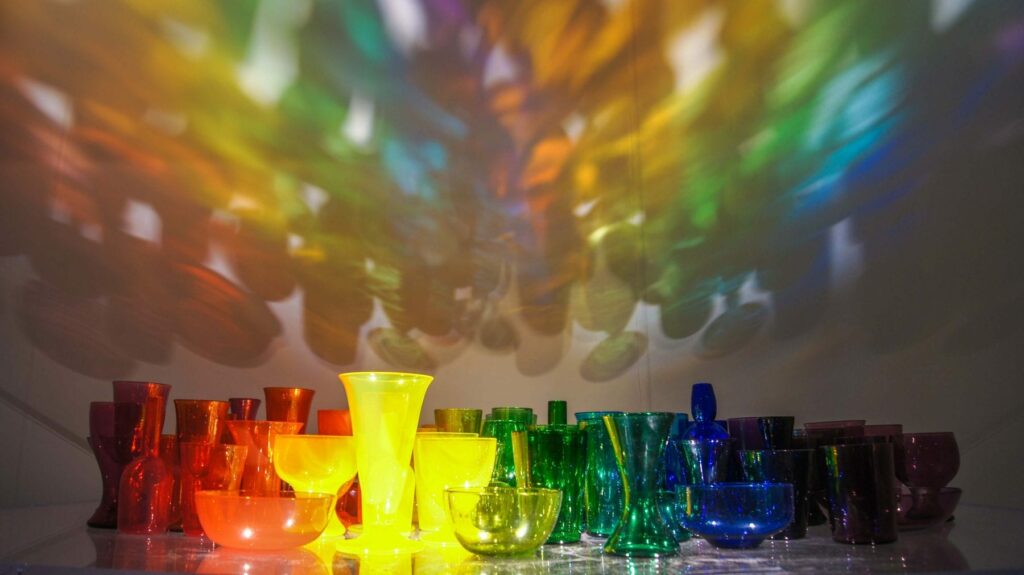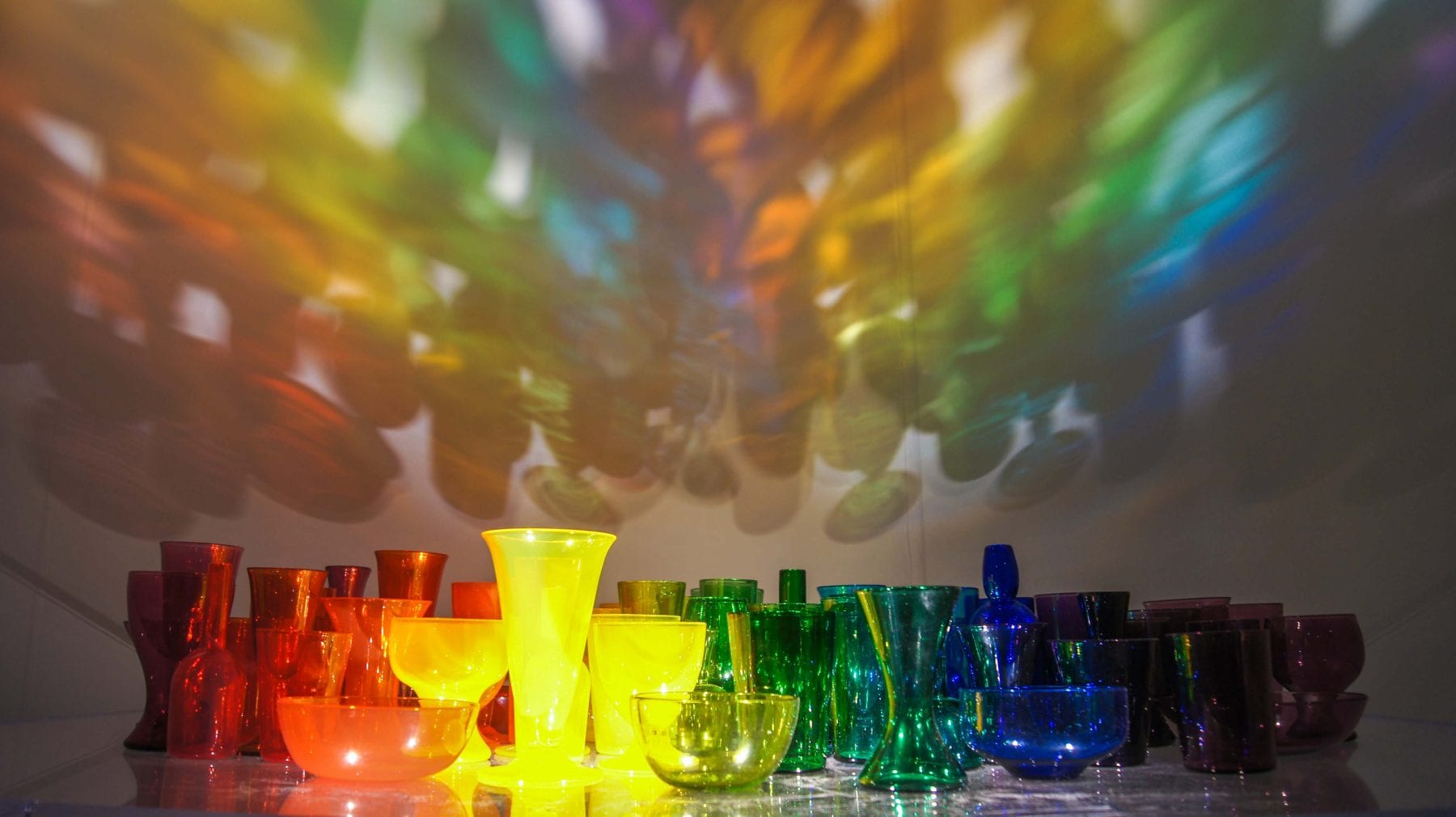 15 Inspirational Art DIY Ideas Thanks To The Artist & Galleries of Art Basel Miami Beach
As a creative director for hospitality interiors & major events, Art Basel Miami Beach is one of my favorite events of the year. The manufacturing side of me applauds the effort and trials and tribulations these artists must have endured achieving the result, as the photos below reflect. Throughout this post, you'll discover some art DIY ideas for recreating similar pieces of art for your own home or interior design projects. Don't worry! Copying is the biggest form of flattery, and I doubt any of our pieces will come out looking like these of the most famous artists in the world.
What is Art Basel Miami Beach Like & Who Buys The Art?
Art Basel Miami Beach is full of art and energy only Miami can exude. Full of brand events such as the Dior event on my Instagram, Candytopia, and other amazing installations on Miami Beach, none would be possible without creative artists of all types and global buyers attending Art Basel. If you're unfamiliar with Art Basel, don't worry, you're not alone. I find that artists and designers worldwide still ask, "What is Art Basel?" – Click to read all about it.
Every year I like to scour the leading Art Basel exhibition at the Miami Convention Center and the surrounding shows such as Design Miami, Scope, Context, Wynwood, Art Miami, & at least a dozen other tents. Most art sells to collectors before the doors of Art Basel Miami Beach open to the public. Rumor has it that more private planes fly into Miami International during the week of Art Basel than all other months combined.
Get Started With Your Own Art DIY Projects Using These 15 Ideas
With enough time, plastic spoons, pencils, crayons, patience, and willpower, you could consider recreating a few pieces I'm still applauding. Some could be incorporated into events; others are great for conversational home decor. Regardless of what you see, if anything at all, here are 15 of the most unusual Art Basel Miami Beach sculptures and artistic installations from galleries around the globe.
1. Black Swan Made of Black Espresso Spoons | Art Basel Miami Beach Sculpture
If you own a coffee shop and are missing a few espresso spoons. Watch out for your neighborhood artists. One of the fascinating pieces of Art from Art Basel Miami Beach was this 40″ high black swan sculpture made entirely made of black espresso spoons?!?! Who thinks of or has the patience to create a sculpture out of espresso spoons? Can anyone name this artist?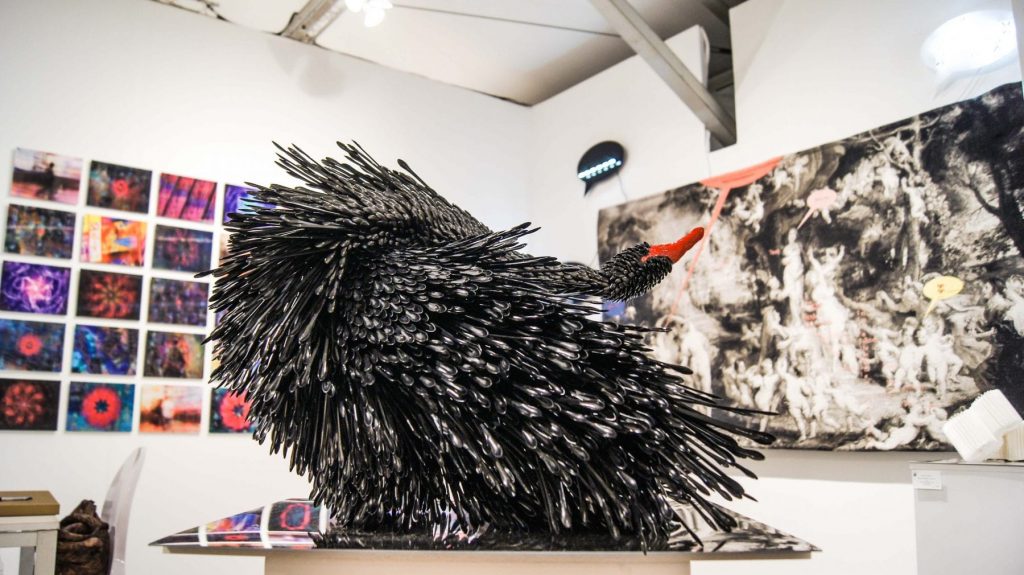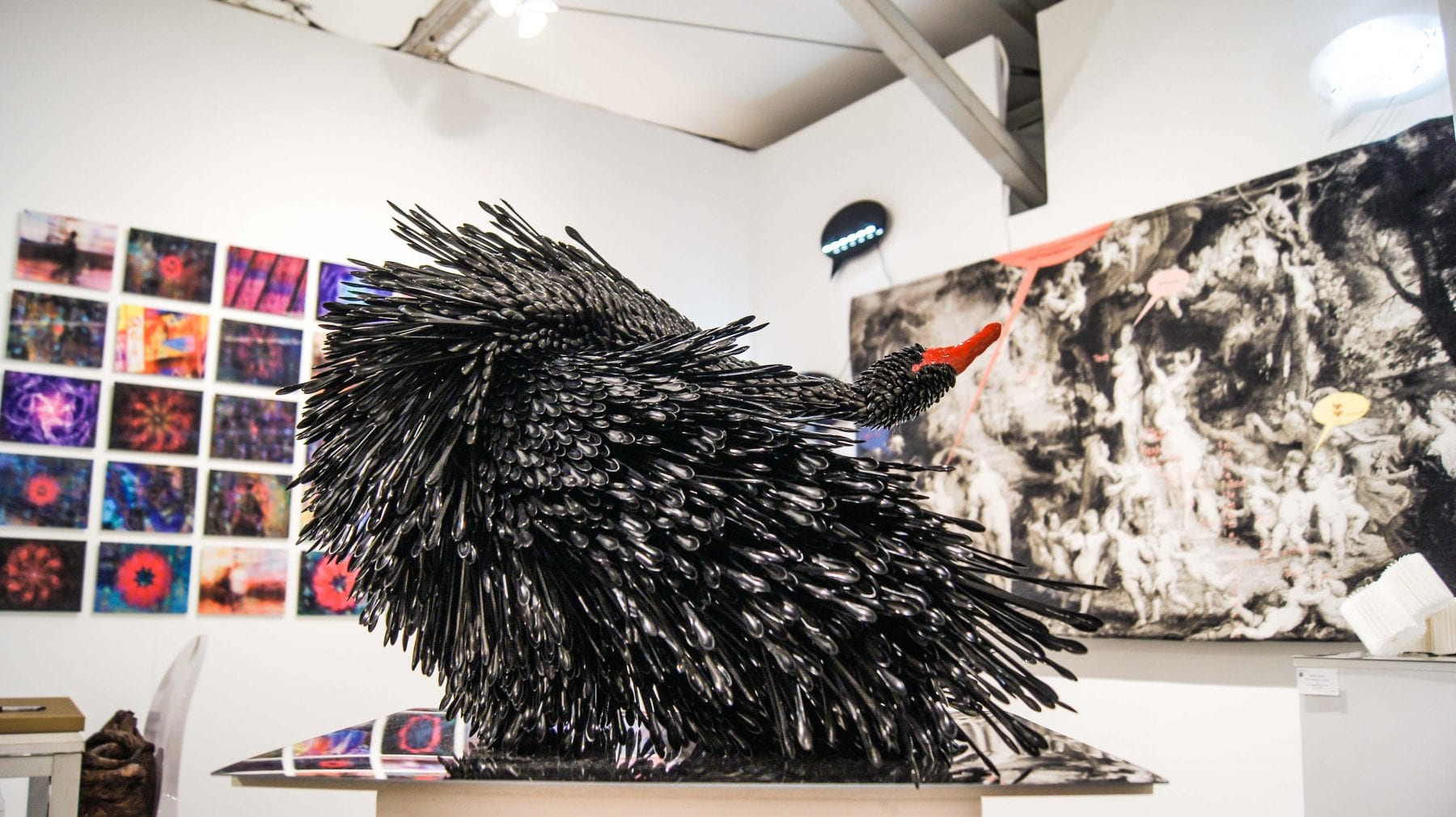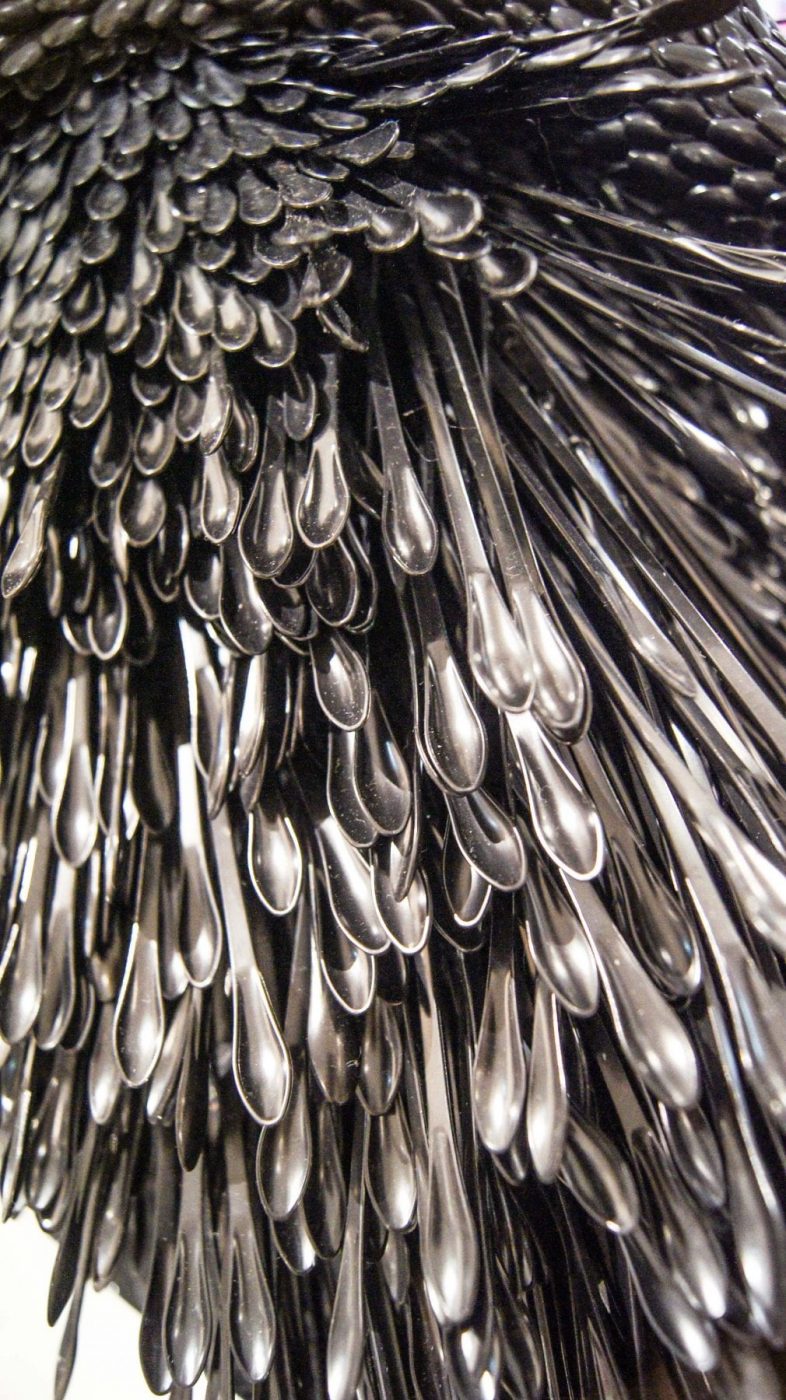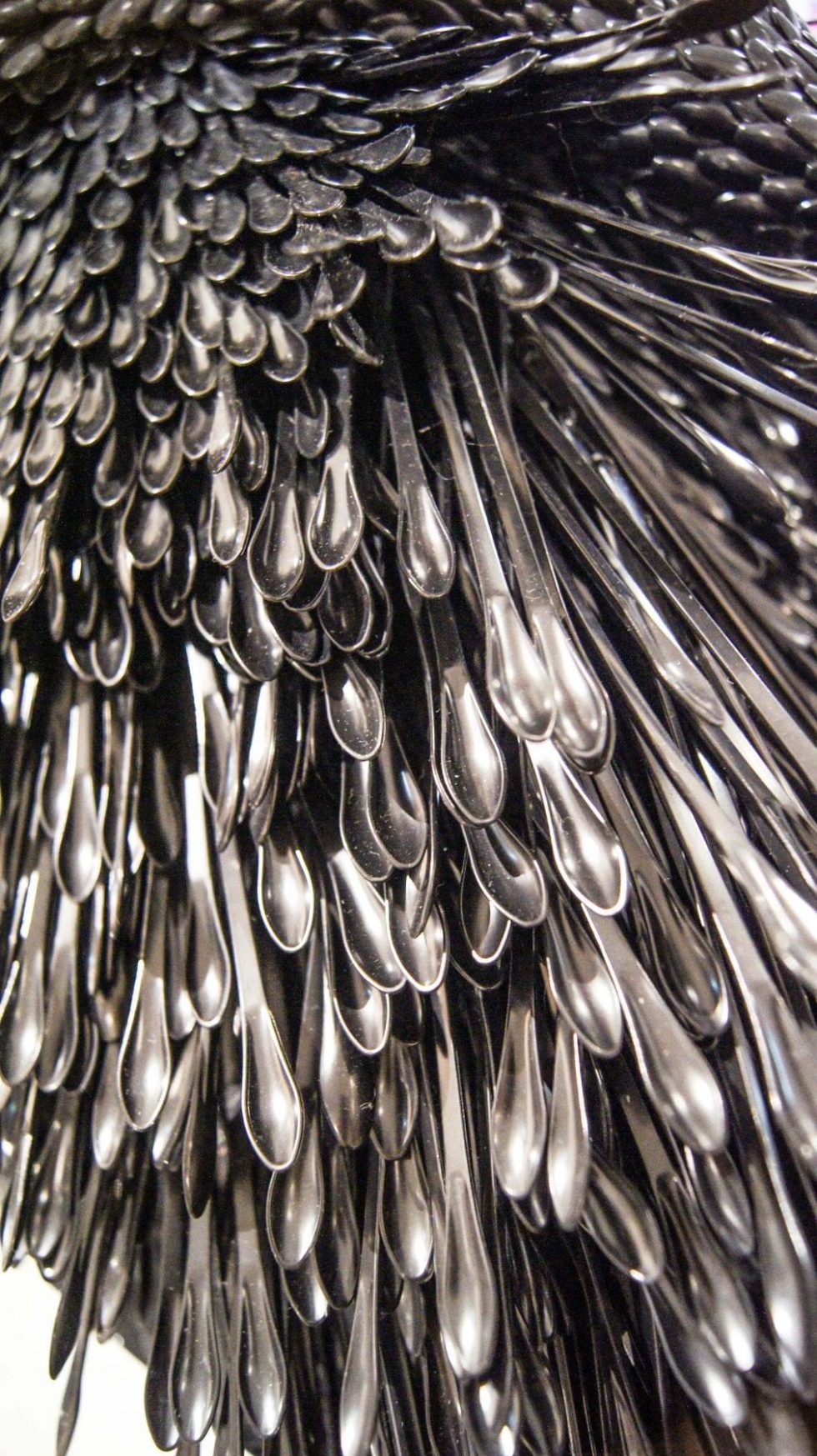 2. Comb Sculpture
The same artist sculpted with white hair combs. I can see where this one is easier to create, but the artist thought of it first as the originator, or at least that is the case most of the time. I remember when I first started my interior design career back in the '90s. People thought Thomas Kincaid was the original "Painter of Light." Or when I was walking through Paris by the Apple store and thought my friend Romero Britto had a deal with Apple. Art and theatre are considerable inspirations in my work. Can you imagine a table or storage boxes made of combs?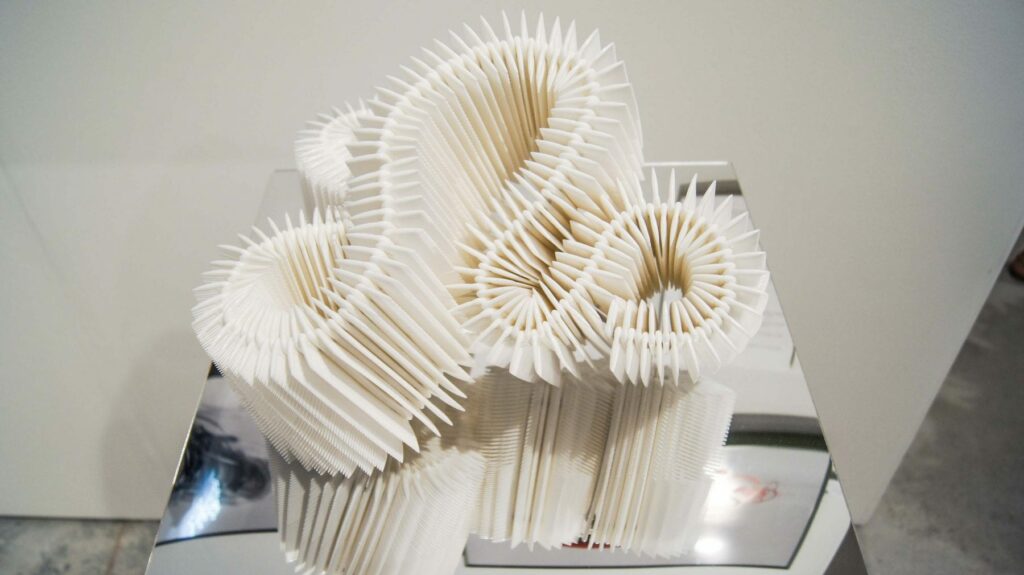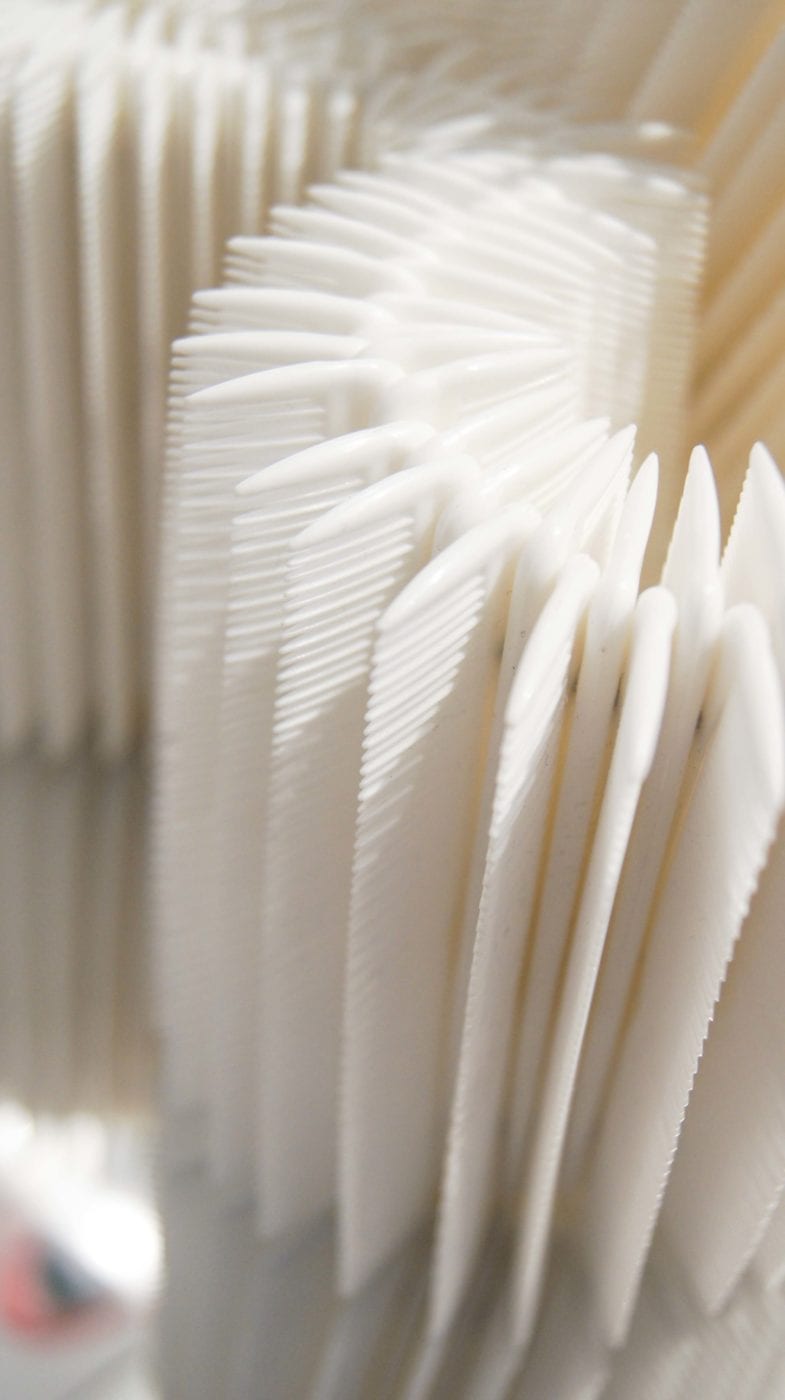 3. Colorful Poured Paints Painting | Art DIY Ideas
A painting like this may look easy, but pouring paint in shape, allowing colors to peek or crack through the tiny pulls of a knife, is one of the hardest things I have ever tried to do—a significant game of patience and virtue for sure. With loads of talented artistic friends and interior designers, one of you can get this one, right?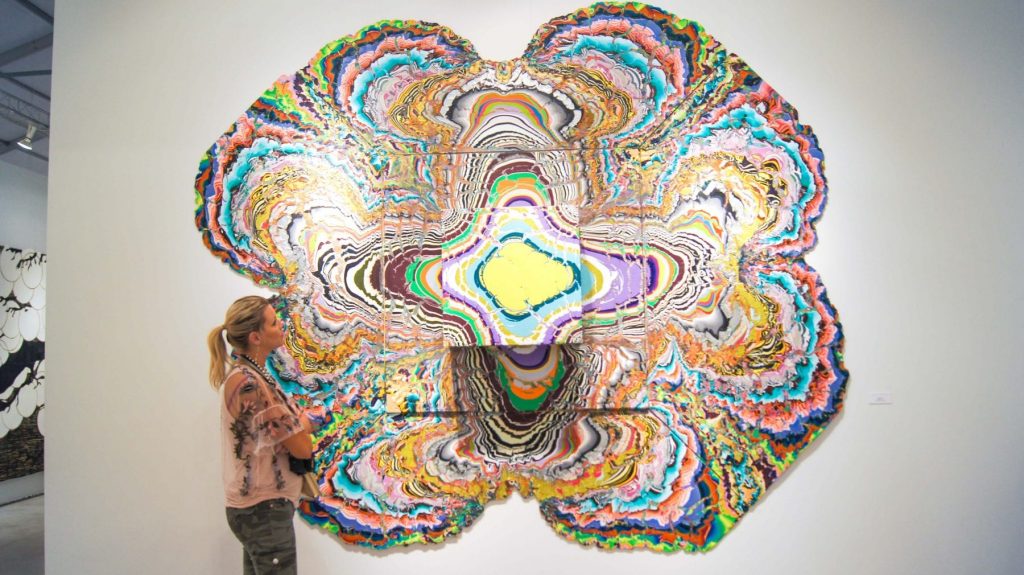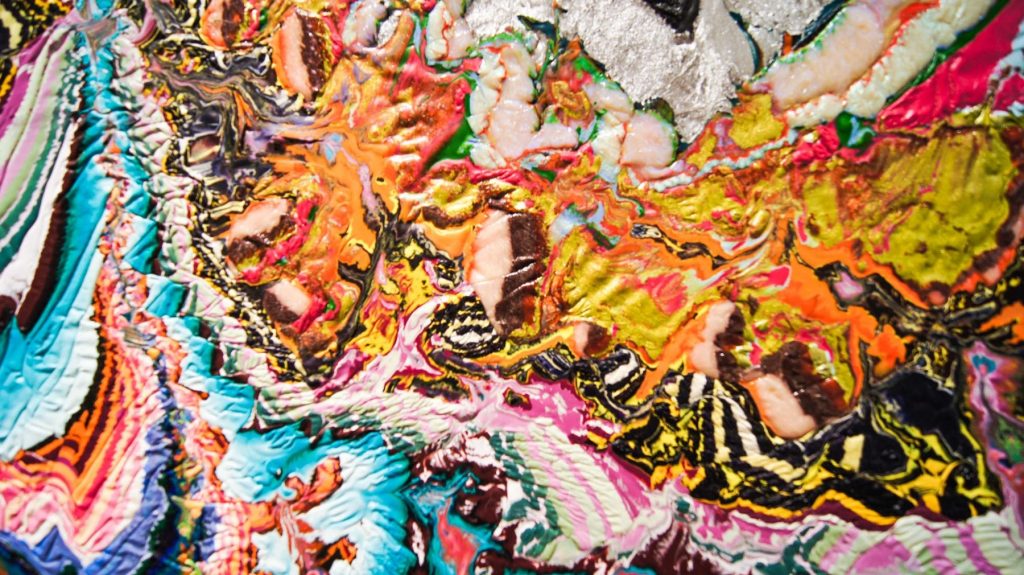 4. Cambell's Soup Can Art New Andy Warhol Style
It's true, and there's nothing new under the sun. The plain, open Campbell's (or not) soup can art is a modern take on Andy Warhol's reimagination of the famous Campbell's soup can. Just remember to stretch resin or mold plastic thin enough.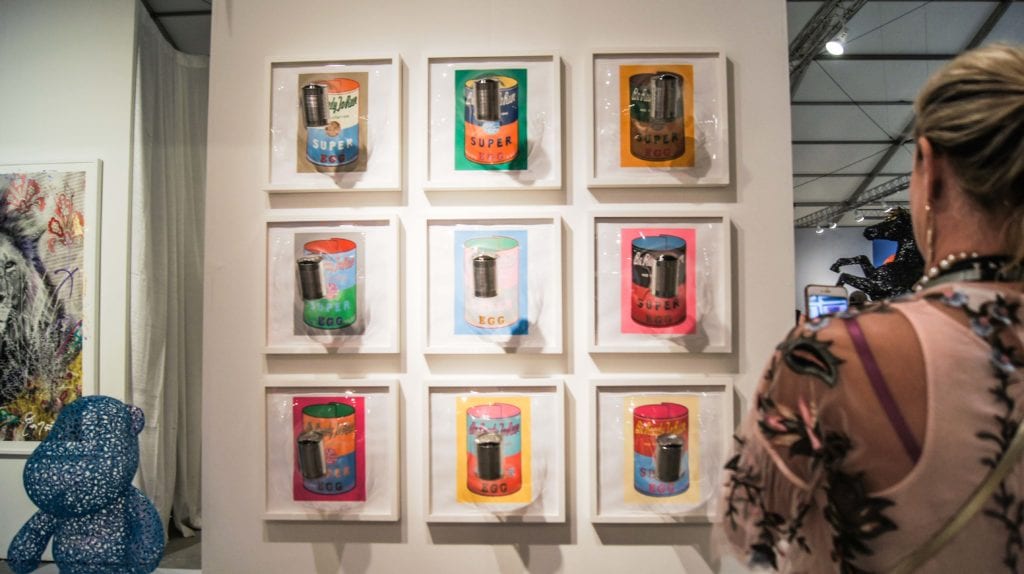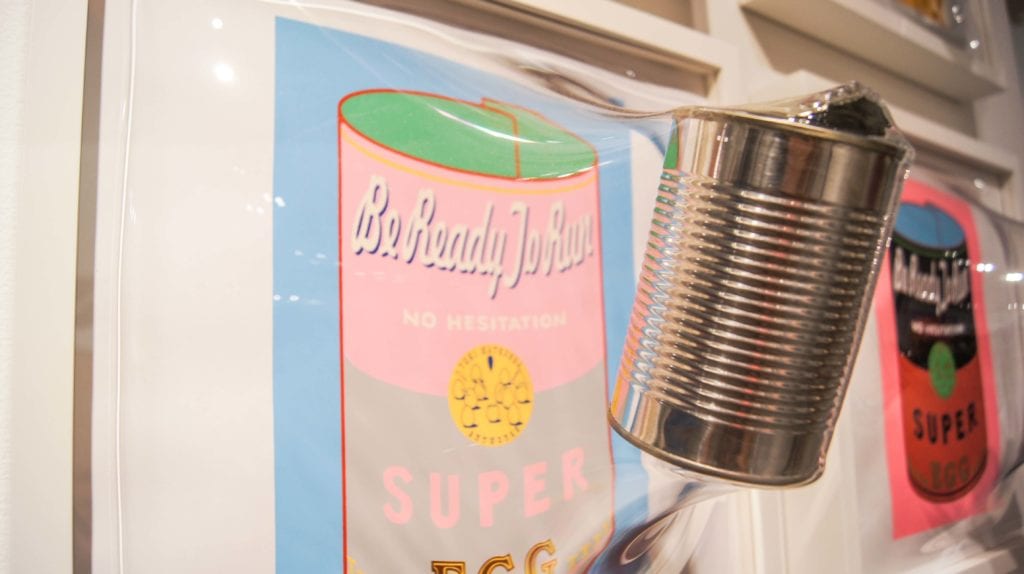 5. Ballerina Shoe Art Idea | Black Swan | Art Basel Miami Beach Art DIY Ideas
As an interior designer, I've come across many clients who have boxes of their kid's ballet shoes. As a girl with two left feet, I've always admired ballerinas. When I was younger, I attended my friend Aimee's ballerina recital; my feet were not cut from her same cloth. When I laid eyes on this piece of art, I immediately thought of her, and what a great idea this piece is to showcase ballerina shoes that might otherwise live in the attic…forever.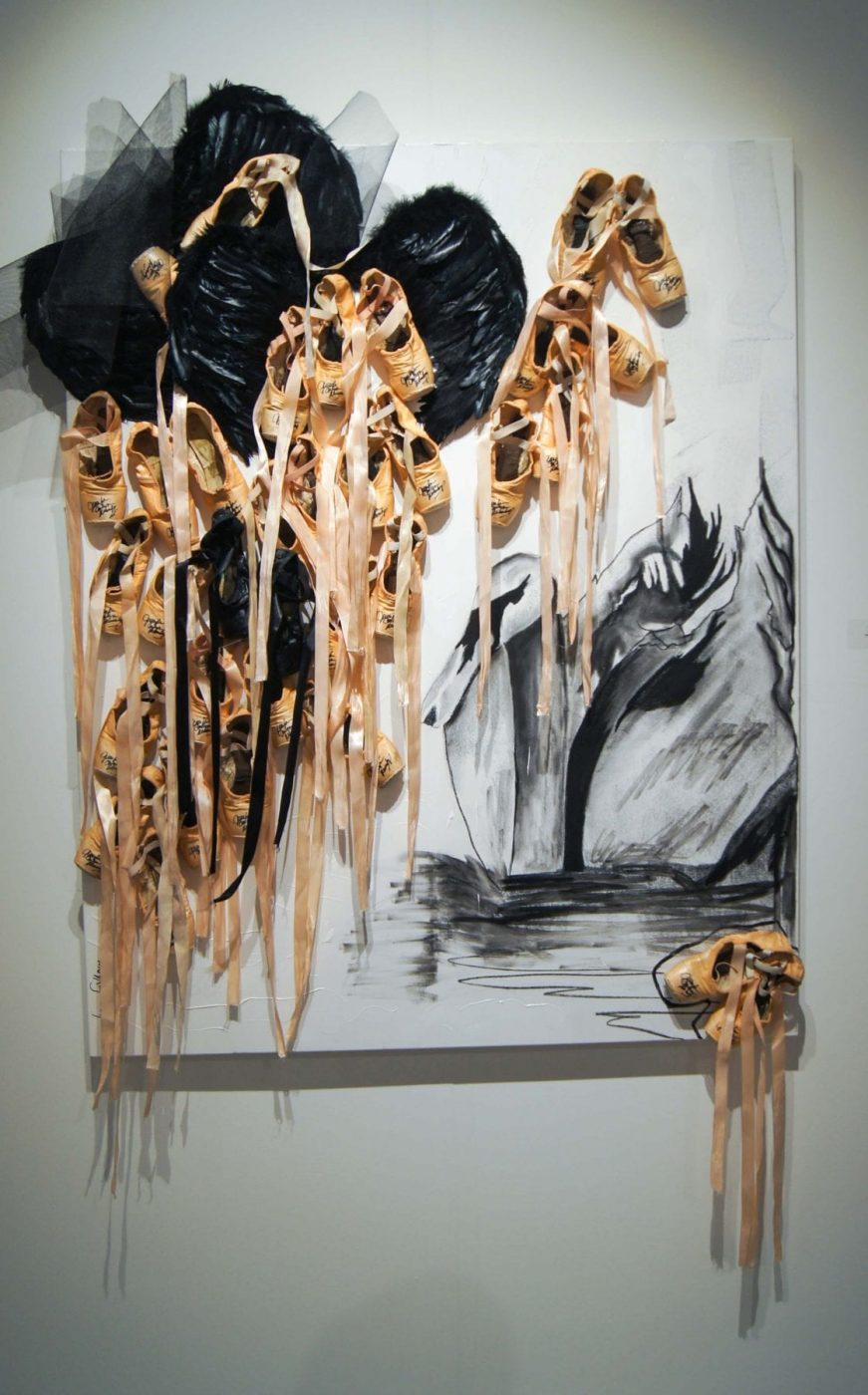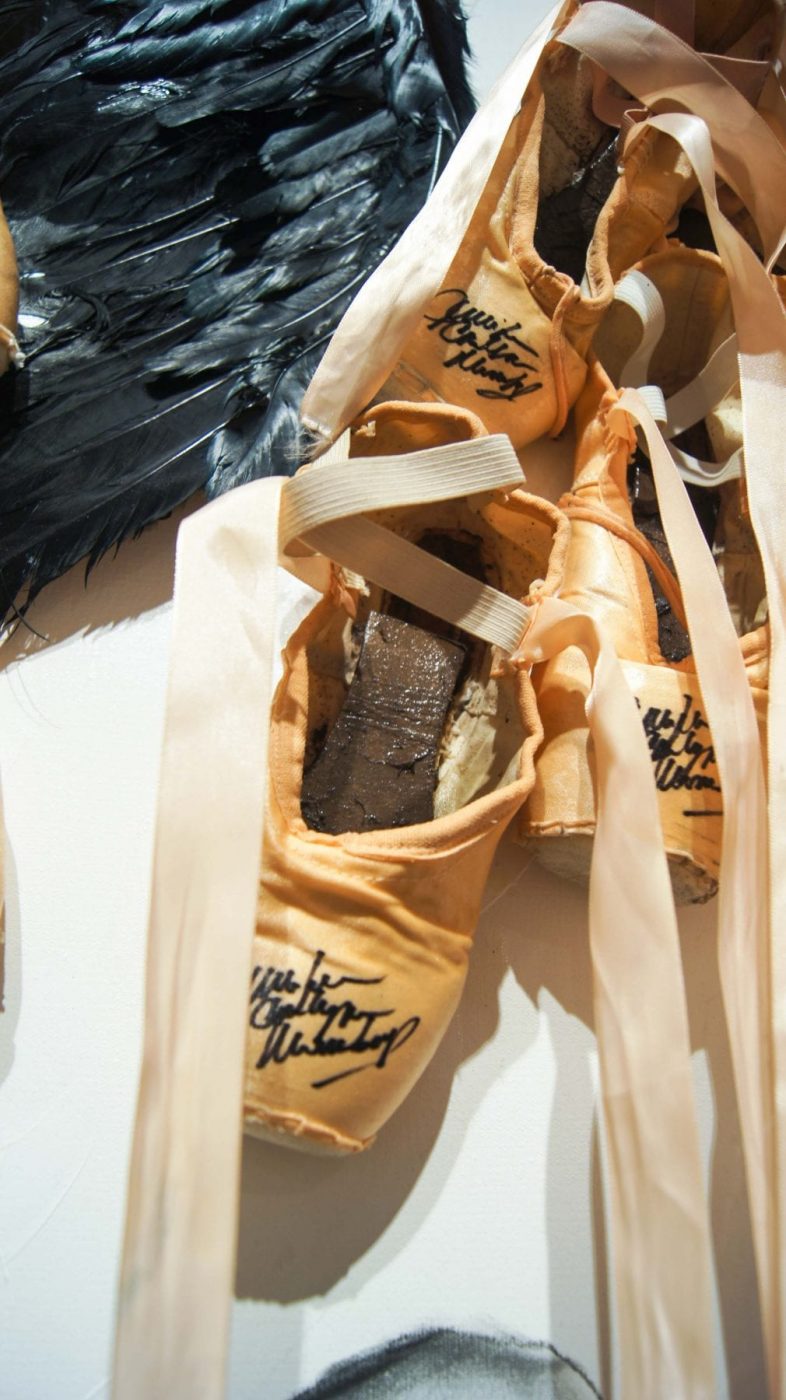 6. Costume Design is Art | Art DIY Ideas
One of my favorite art forms of all time is costume design. When I saw this gal, in her beautiful costume, little did I know that only days later, I would experience the ultimate costumes during the Venetian Carnival in Venice, Italy. Click here if you haven't seen my post and video with the 42 Best Costumes & Masks from Venice Carnevale.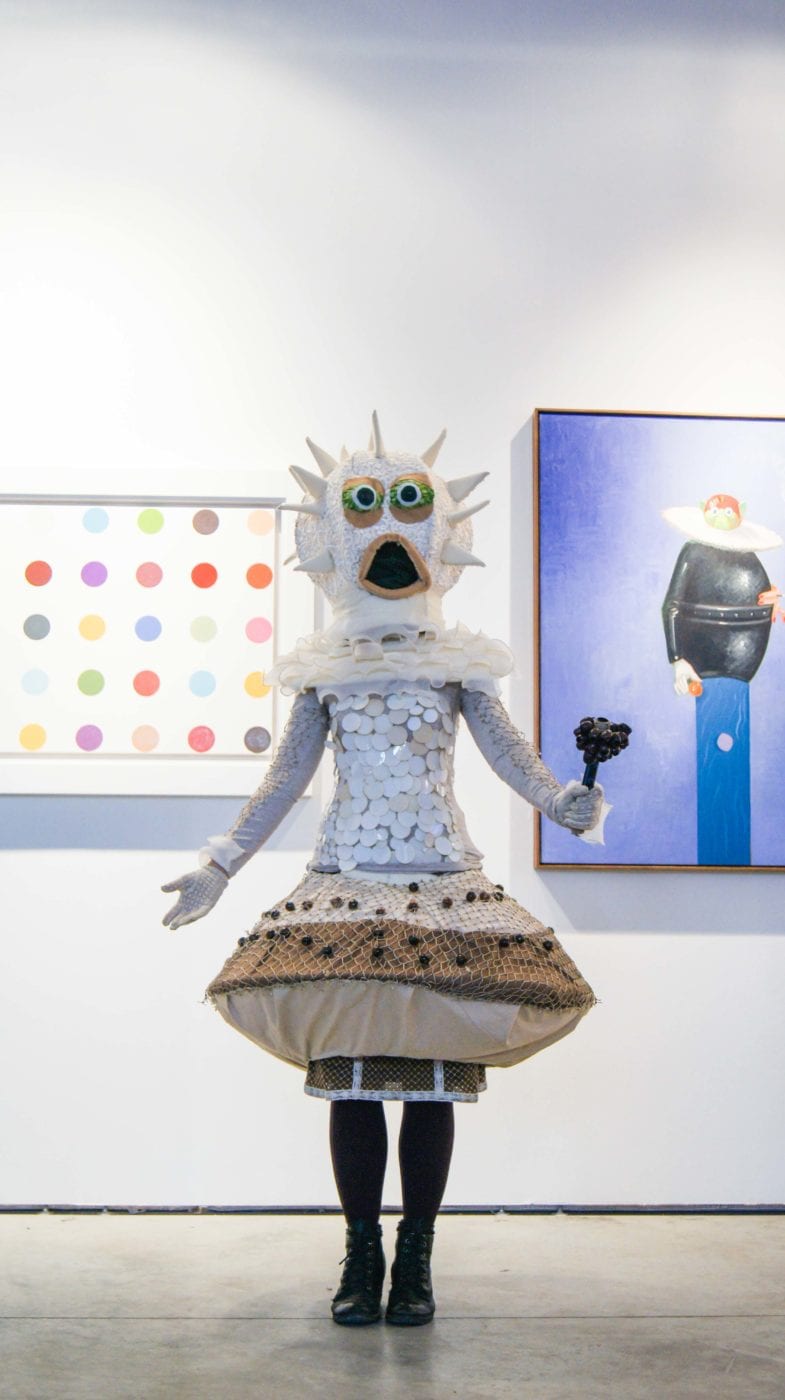 DIY Tip: Start with a gray shirt and start sewing circles – for days, days, and days. For the head, begin with a wireframe and paper maché. The skirt can be made from a hoop skirt base with fabrics overlaid with a fishnet. With enough time and patience, anything is possible.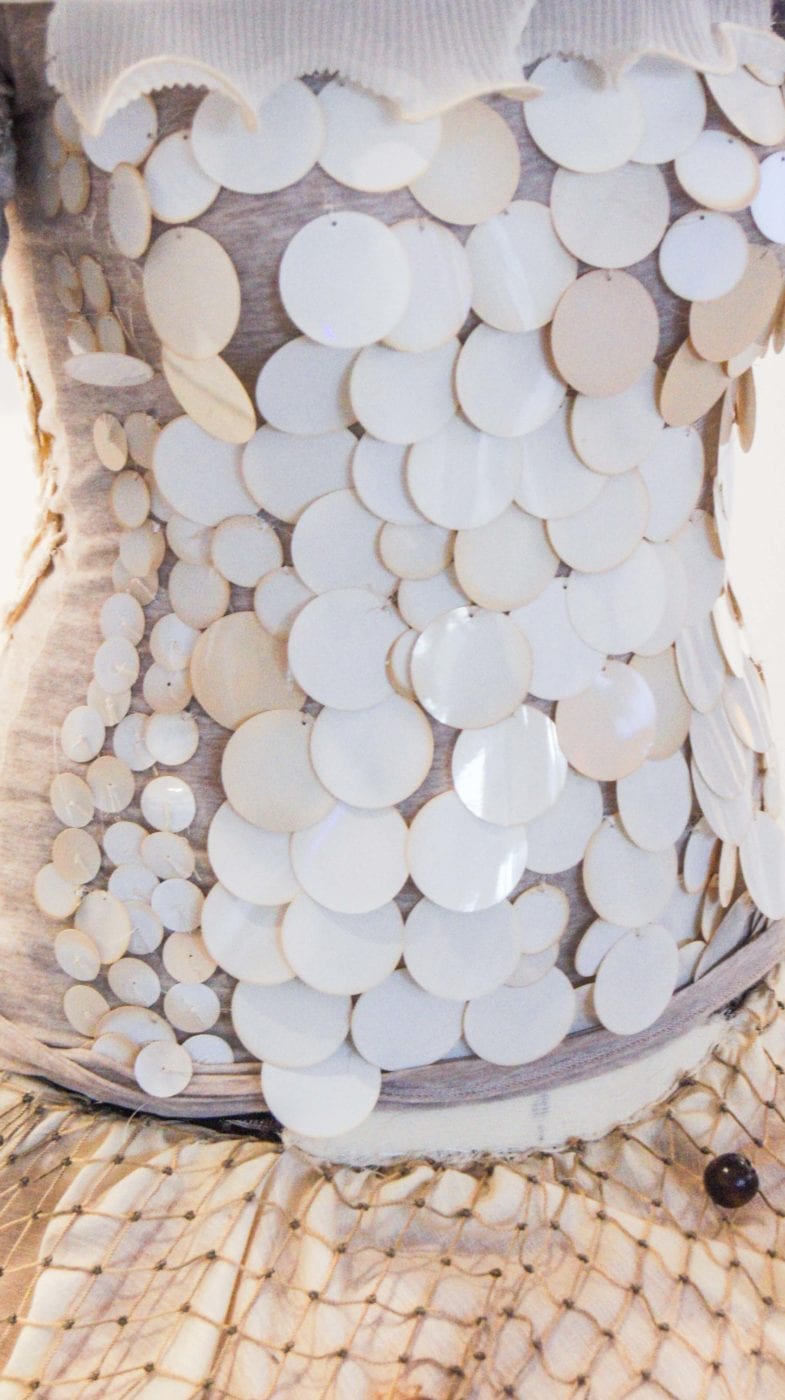 7. Gigantic World Map Made of Nail String Art & Colored Paper | Art Basel Miami Beach Art DIY Ideas
It seems like everyone is obsessed with creating "Nail String Art," which is nails with some form of string or yarn intertwined to fill in the space of the shape. During Art Basel Miami Beach, an artist created a world map of nail string art. Each participant who entered the exhibition was requested to add their name, message or hobby, city, state, and country on a tiny slither of colored paper.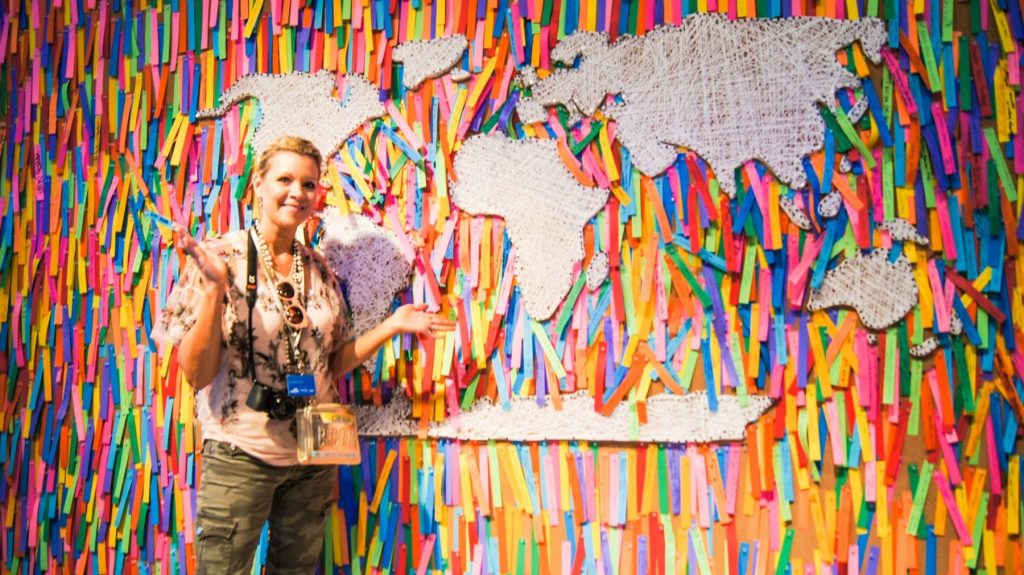 The concept could be replicated for a vacation bible school, team building event, child's room, office, or interactive space. Whatever you do, if you decide to replicate, allow time and patience. While the project could be completed on a low budget, time and the cost of clear thumbtacks could be the kicker. There are a LOT of thumbtacks.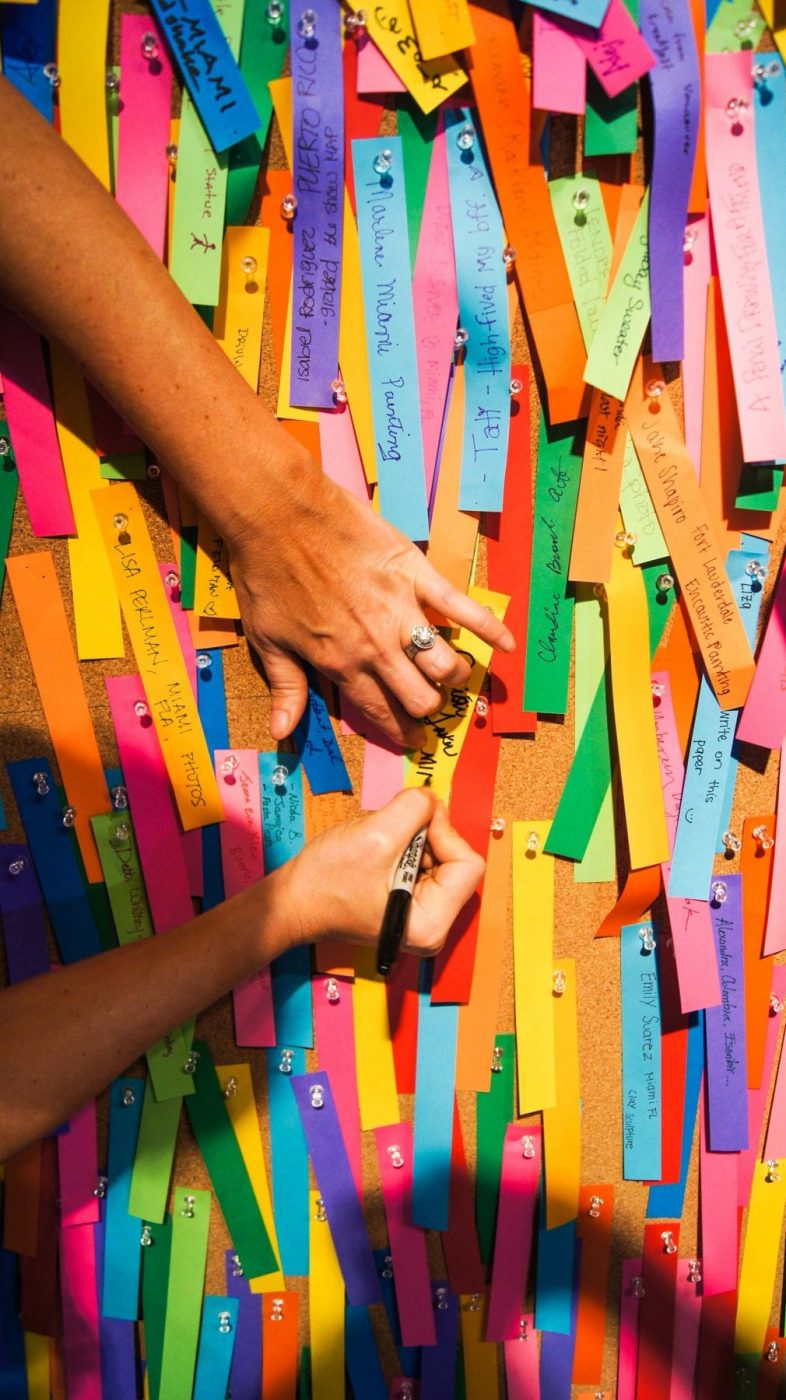 8. Exterior Sculptural Art
For public experiential marketing spaces, I am always on the lookout for new, exciting ideas. Can you imagine these sculptures in an outdoor space or pool? Yes, weird, but awesome!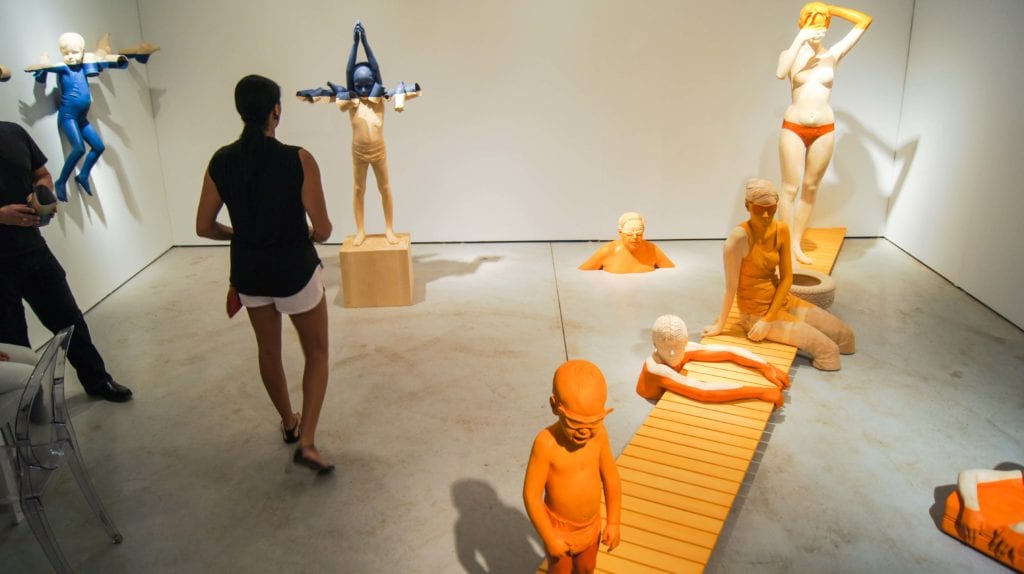 DIY Tip: I'm convinced this one must be a 3-D sculpture of someone's child. Haha. Please take a photo of your child and have it carved using a 3-D modeler, paint, and let dry.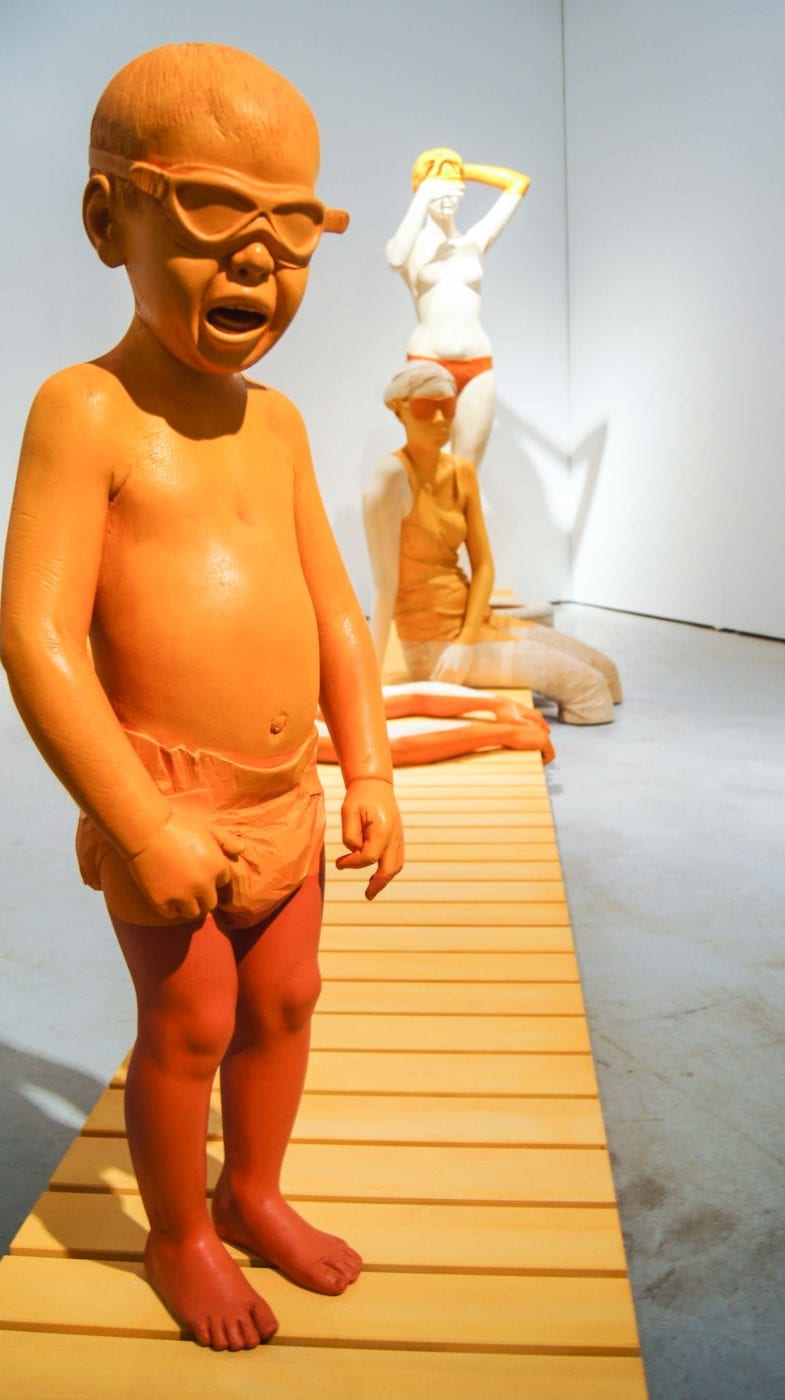 9. Ginormous Candy Art | Art DIY Ideas
When my daughter saw the plans for my Miami condo (#MyMiamiCondo) project, she said it looked like Dillian's Candy Bar! I'm not sure about that so much, but admittingly, I have a fierce love of color and like the look of candy.
Life should be sweet! The design should be too. Hence, I adore this artist's take on enormous candy art – made in the USA, of course. If you missed my post and video of my takeaways and meaning behind Art Basel's latest trends – click here. 
DIY Tip: An oversized glass cookie jar, cut-out styrofoam shapes and gel paints, and patience are your friend here.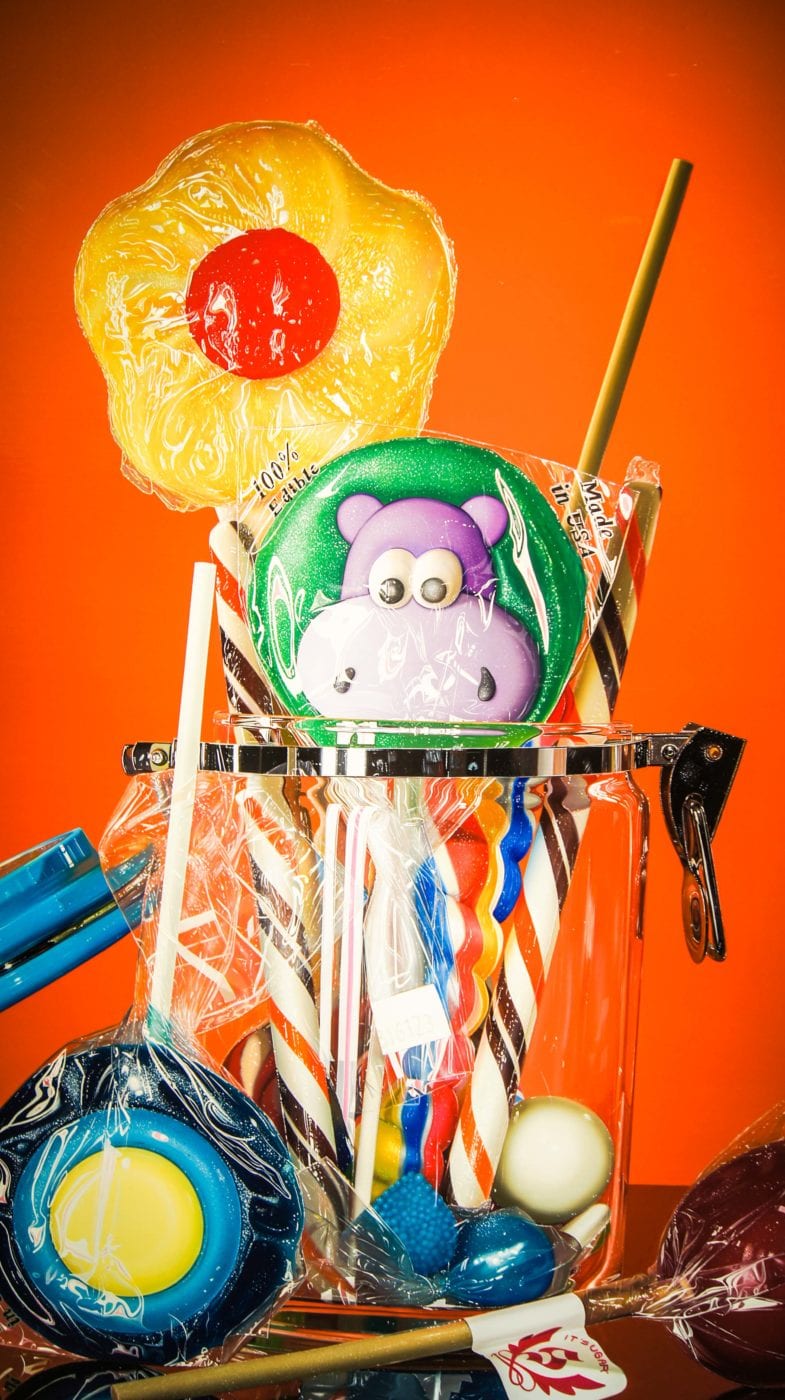 10. Chromatic People on Metal | Art Basel Miami Beach
In addition to my love of color and the look of candy, one of the fascinating parts of my everyday world of traveling, designing, and hosting TV, and podcast shows such as DesignRockstar is that I get to interview some of the most notable people in the world. From Drew and Jonathan Scott from Property Brothers to Michael Jackson's interior designer, Kenneth Kastler, aka. Doc Phineas, every day is a classroom filled with people. I love people, their stories, and learning from their life lessons – click here to see the people interviews I've made public to date. Subscribe to see all of my interviews and meet some of the most ahhhhmazing people in the world.
There's no doubt, the oversized people in this tribute to faces oil painting on chrome was a show stopper. Their faces, expressions, vulnerability, and smiles shine.
Interior Designer Tip: Not that this exact piece can be recreated. You can get a better look at photography by printing photography or less expensive art on chromatic paper or metal to make it look more expensive.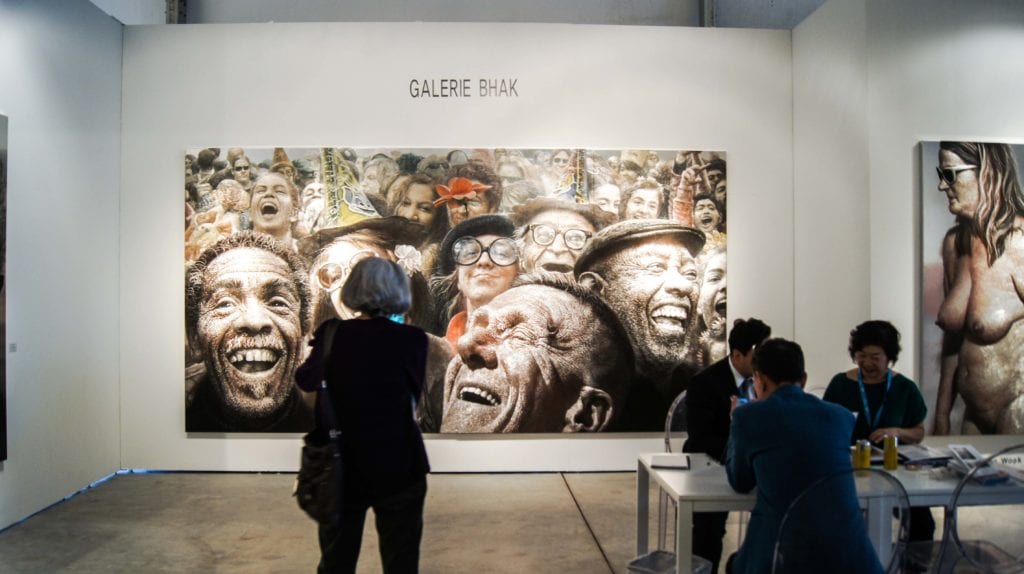 11. Reflective Light & Glass Art  | Art DIY Ideas
One of my favorite forms of art combines reality with shadow casting. I use shadow casting in my designer swing art called "Mood Swings" – click here if you've missed my designer swings. 
DIY Tip: While finding the glasses to recreate this look could be challenging, casting shadows is simple with a transparent glass shelf.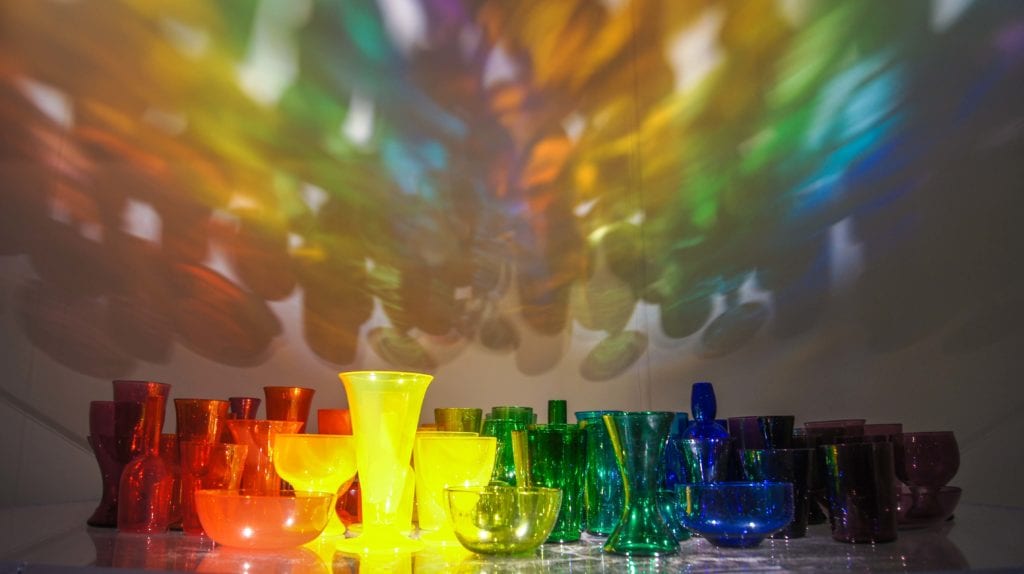 12. Mr. Brainwash | Paints a Frame and Splatter With Drips Using Mickey Mouse Art
One of my favorite things to do in design is painted baroque-style frames with vivid colors. Most often, I spray paint the frames. My friend Mr. Brainwash, a French-born, Los Angeles-based street artist Thierry Guetta, has splattered a stand with multiple primary colored paints. Afterward, he painted a Mickey Mouse. FYI: Most artists do use a projector to outline and finish paintings.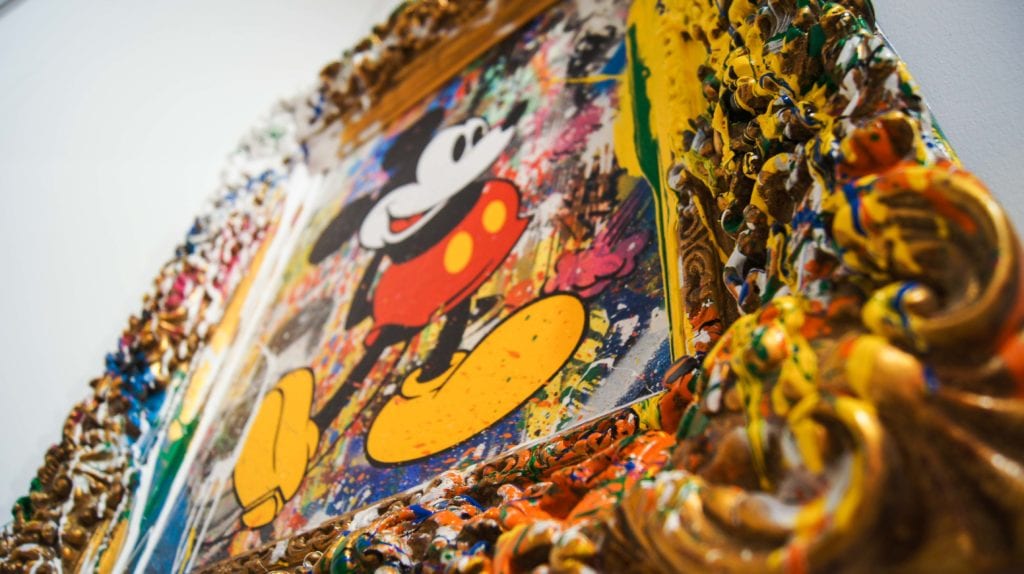 13. Damien Hirst | Large Dose of Big Pharma Installation
I loved British Artist Damien Hirst's BIG PHARMA installation. Overdose in creating this by taking a look at Damien's site or watch this remarkable documentary where Neil Fielding interviews Damien and walks through his work and the stories of each piece. If you haven't seen my post on the Faena Hotel & the most expensive art on Miami Beach – click here.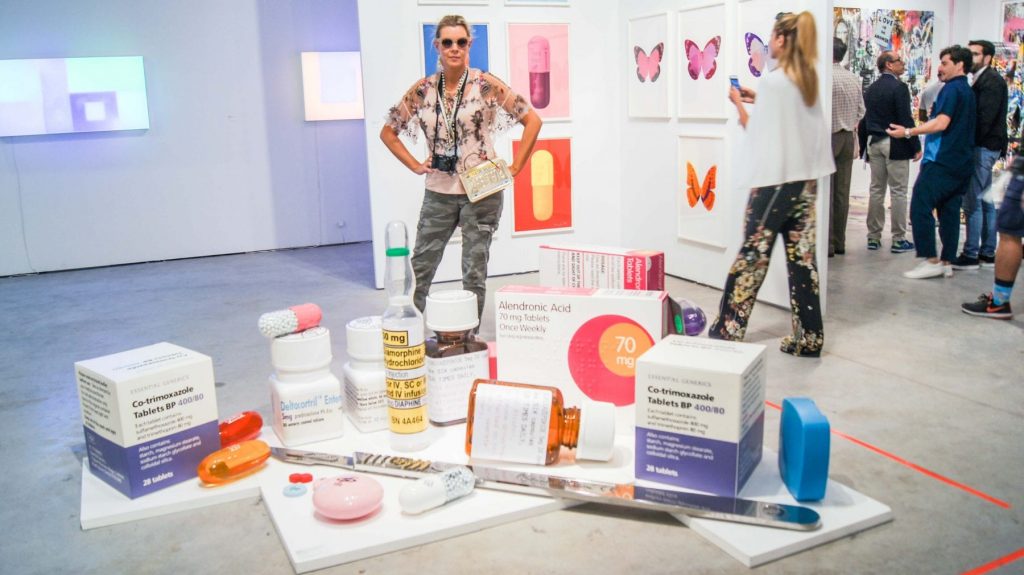 14. How To Recreate The $120,000 Banana
To see how to create the most expensive art from Art Basel 2019, read how to recreate the $120,00 Art Basel Banana post.
Got a question on how to recreate these Art DIY Idea pieces? Do you know of any artists or galleries I should have tagged or mentioned? Please comment below.