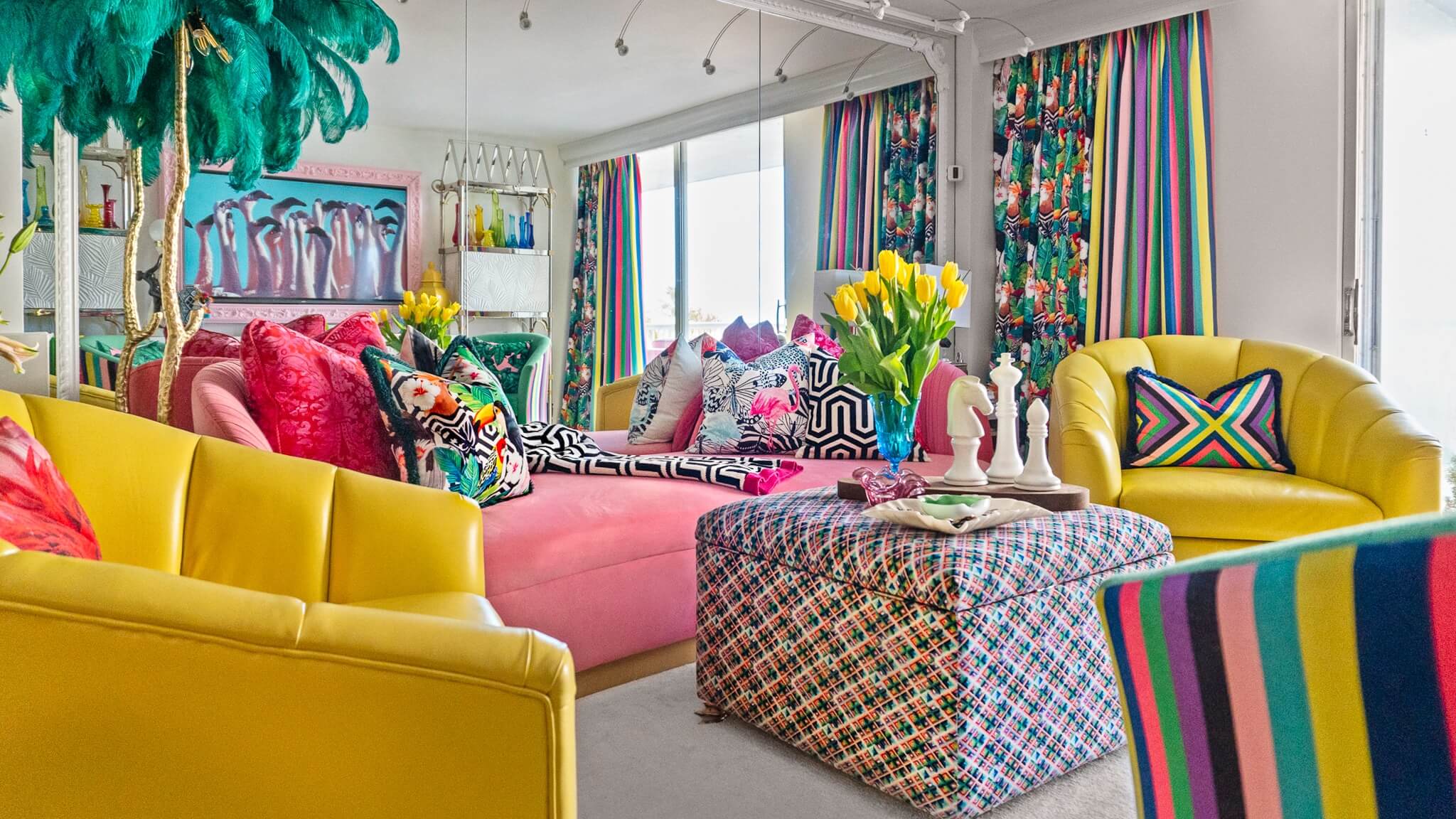 Inside The Interior Design of My Miami Condo | #MyMyamiCondo
Whew! My Miami Condo dubbed #MyMyamiCondo on social media is finally finished! To avoid a very lonnnnng story, let's say my tiniest project ever has been the most unexpectedly longest project in my interior design history. In 2018, Boyd and I lost our lease for our Miami Wynwood venue that we resided in called Casa Wynwood.
Condo Shopping List
While Boyd continued to consult with his clients and serve as Chief Happiness Officer at Casa Wynwood, my mom and I went condo shopping. With a very tiny budget per Miami standards, the shopping began but real estate agents were reluctant to spend their time with us. Our condo shopping list included:
Low Floor Is A Must – Boyd is not a fan of heights.
Lots of Natural Light & Floor To Ceiling Windows – Our Vegas condo spoiled us with lots of natural light pouring in through the floor-to-ceiling windows.
Two-Bedroom – After living in the 3,500 square feet in Wynwood, we knew we didn't need nor really want to clean or care for a large home.
Condo living is much more our style. We've both arrived home to overgrown gardens and dealt with Miami hurricanes at Casa Wynwood and we knew we didn't want to care for a property or manage the people doing it.
24/7 Security & Package Concierge – We didn't want to worry with
For my long-time friends and interior designer ideas showhouse photoblog readers, you may have watched this video of me giving a preview tour of the condo that would be my awesome hubby & personal chef aka @ChefBoydTasker's primary residence.
The Complete Renovation Started In July 2018
Around July 4th of 2018, Boyd and I were sitting at an outside cafe when a call came in from Barbie, my assistant in Miami. Barbie was almost screaming thinking she had given wrong instructions to our contractors who were there to remove cabinetry to be refinished when both the cabinets and the walls came crumbling down. All that appeared to be holding the walls up and the back of the cabinetry on was the combination of screws and water-saturated material. At the first look via the FaceTime video call, I realized my two-month projection of refinishing cabinetry, skimming & repainting drywall for a fresh coat of paint, and a couple of new light fixtures were becoming a full-blown renovation.
 Now, I would need building permits and my contractor Sal and his team to save the day.
new custom-designed CHRISTI TASKER furniture, fabrics textiles, tile, and wallcovering mixed with original art and antiques. 
Downsizing: How Smart Function Meets Color & Design

Christi Tasker
I'm Christi Tasker, serial globetrotter, product & interior designer, Glamma Gaga, NBC social media correspondent, podcaster, freedom fighter, brand & business consultant, entrepreneur's best friend, artist & multi-business owner.
Enter your details for my free travel tips, exclusive recipes, home decor inspiration & lifestyle hacks
my fashion & home decor store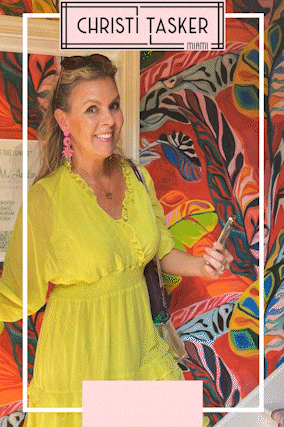 My Miami Condos

Couples Getaways

Honeymoon Ideas

Senior Travel Ideas

Overwater Bungalows

Loo Reviews

Family Vacation Ideas

Single Female Travel Ideas

How To Travel For Free
our branding, design & content management agency