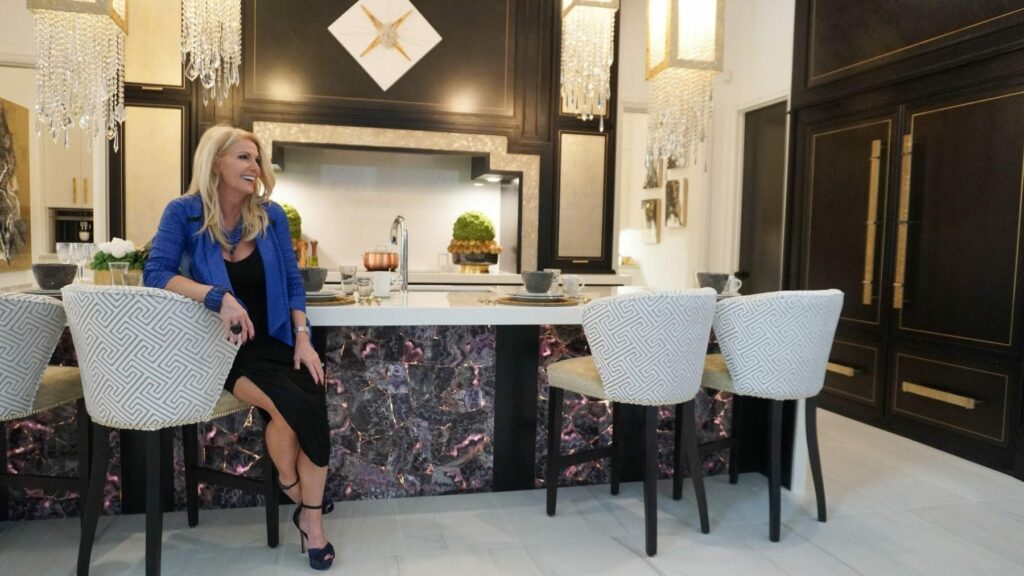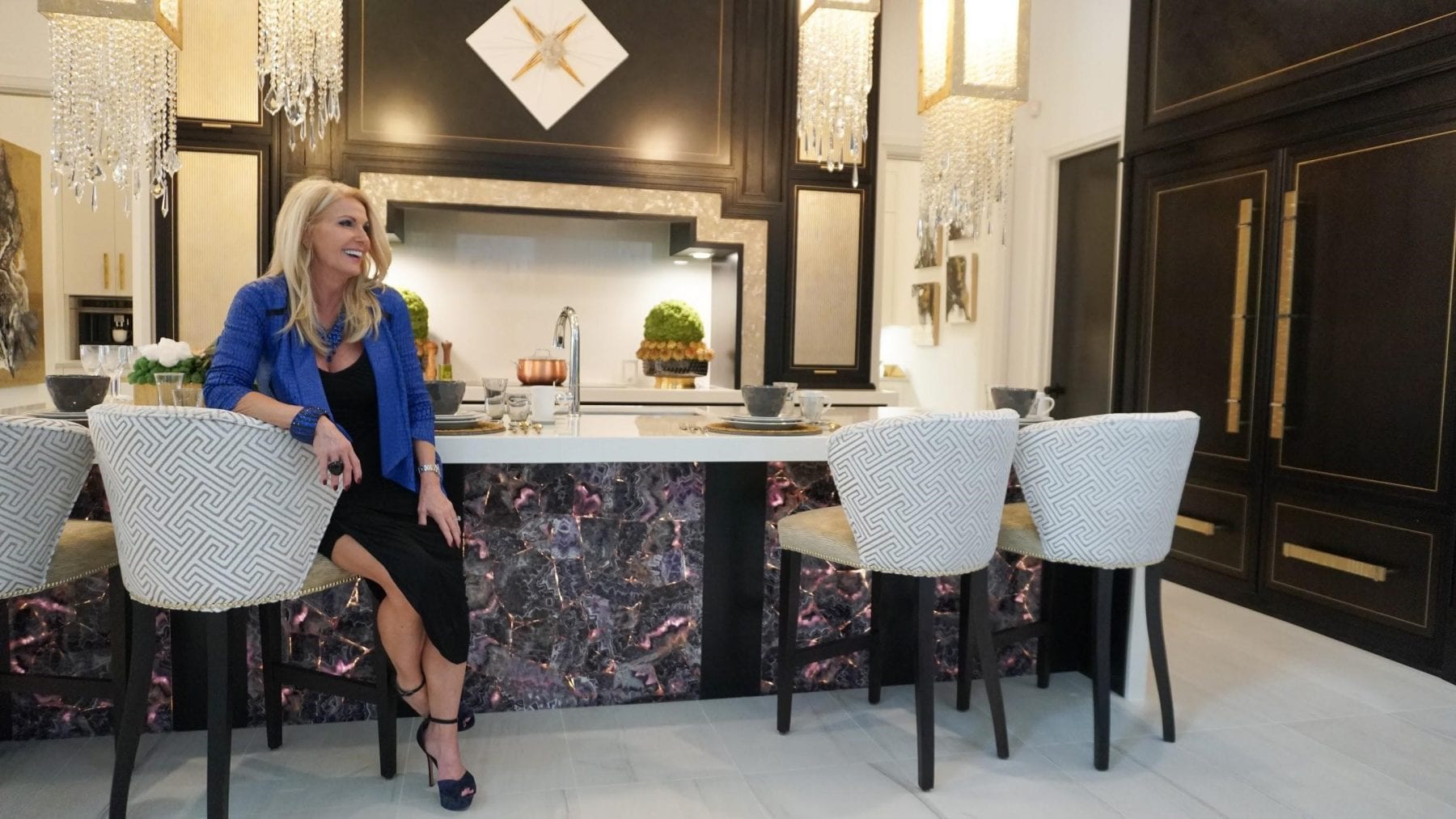 Half Million Dollar Kitchen Collaboration: HGTV Star x Clive Christian Showcase in Traditional Home Texas Showhouse
Beautiful Million Dollar Kitchen By British Designer Clive Christian Kitchens X HGTV Design Star Donna Moss
 One of The World's Most Expensive Kitchens In Dallas TX – Yes, that's over $650,000 British pounds!
Just in case you are one of the three people in America who aren't familiar with HGTV show host, Donna Moss, from her very own show, Donna Decorates Dallas, please allow me to introduce you to the "Queen of Bling"!
Donna brings glamorous, lush decor into every space she decorates. A former finalist on HGTV's "Design Star," she was also a guest judge on HGTV's "White Room Challenge." With over 25 years of design experience, Donna owns and operates her interior design firm based in Dallas, Texas with her daughters Ashley & Tiffany. Even though they are Dallas based, the Moss family creates beautiful projects everywhere!
Team Moss focuses on rich colors and & detailed embellishments that sparkle and shine, and she knows how to bling it on!!! With numerous awards achieved and her work featured in the home decor photography book "Beautiful Bedrooms & Bath," Donna proves that anything is possible in design. This is especially evident in the 2017 Dallas Decorators Showhouse presented by Traditional Home and hosted by Donna.
Check out her half-million-dollar kitchen collaboration with Britain's own – Clive Christian, founder of the most expensive perfume in the world!
How Much Does a Clive Christian Kitchen Cost?
Because kitchens take center stage in today's homes, Donna Moss, the host, and co-builder of Dallas Decorators Showhouse was chosen to make this room a masterpiece in collaboration with British cabinetry designer and manufacturer, Clive Christian of London. While Clive Christian cabinets are not the least expensive option out there, they are handcrafted custom cabinets comparable with other major kitchen cabinet costs. The actual Clive Christian cabinets in this kitchen would retail for between $250,000 to $300,000. The lead time is normally about  16-20 weeks.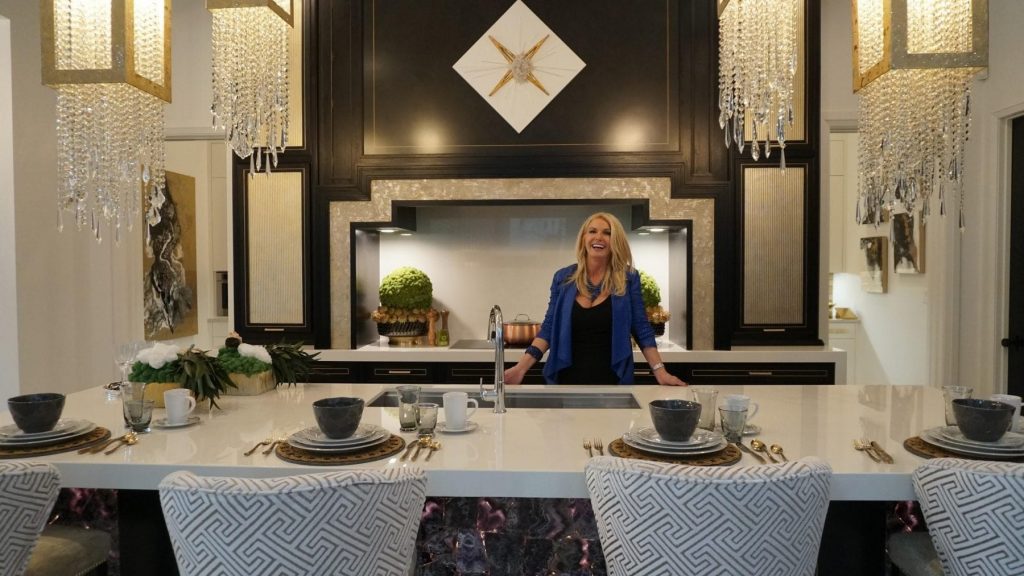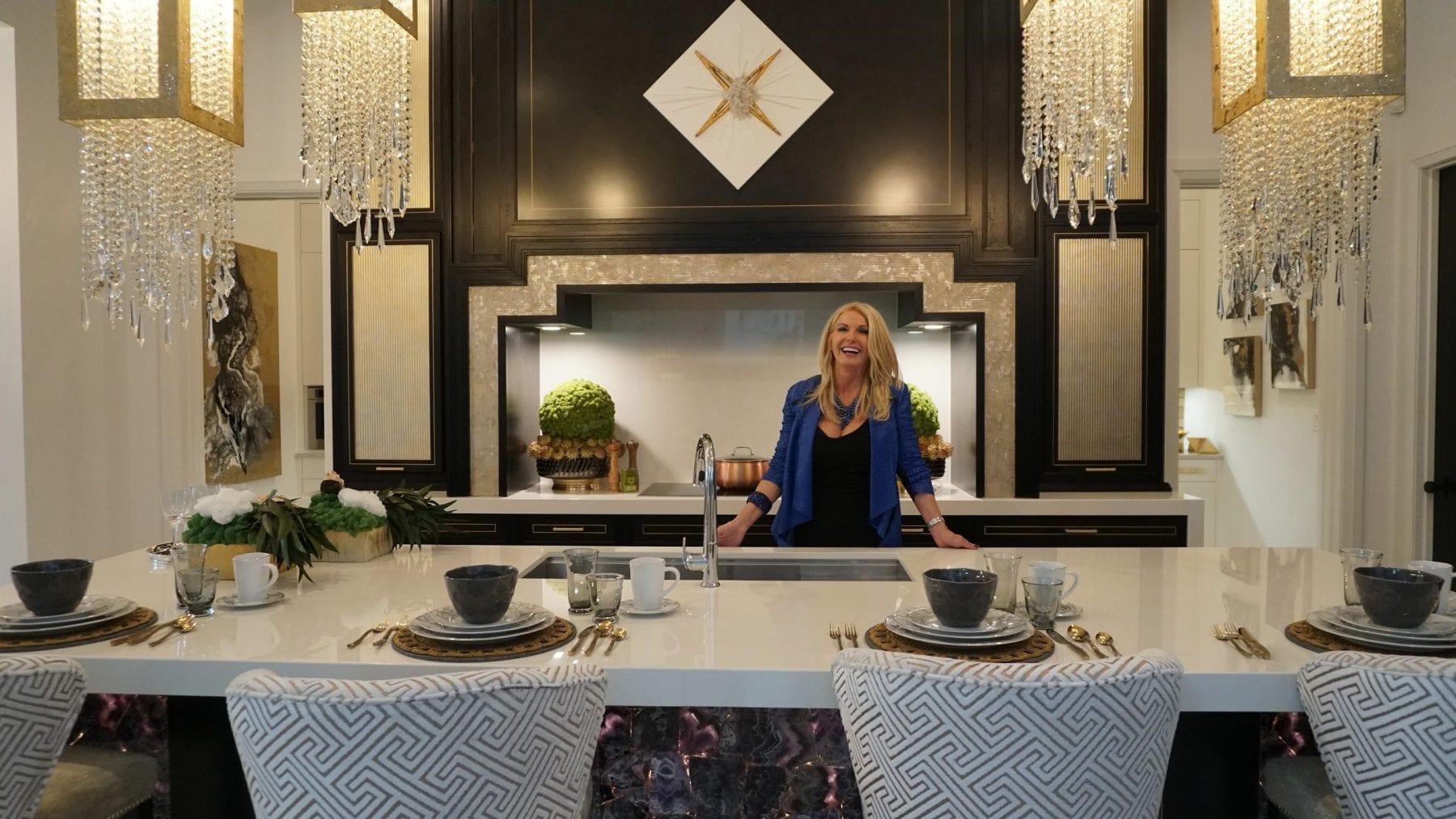 Even though cookies, coffee, and takeout are the only thing on this Queen's menu, Donna was inspired to create a kitchen layout that would make this home welcoming and functional.
Her design includes both the main kitchen—with a spacious 12-foot backlit agate island—and an all-white prep kitchen with Lisa Jarvis hardware.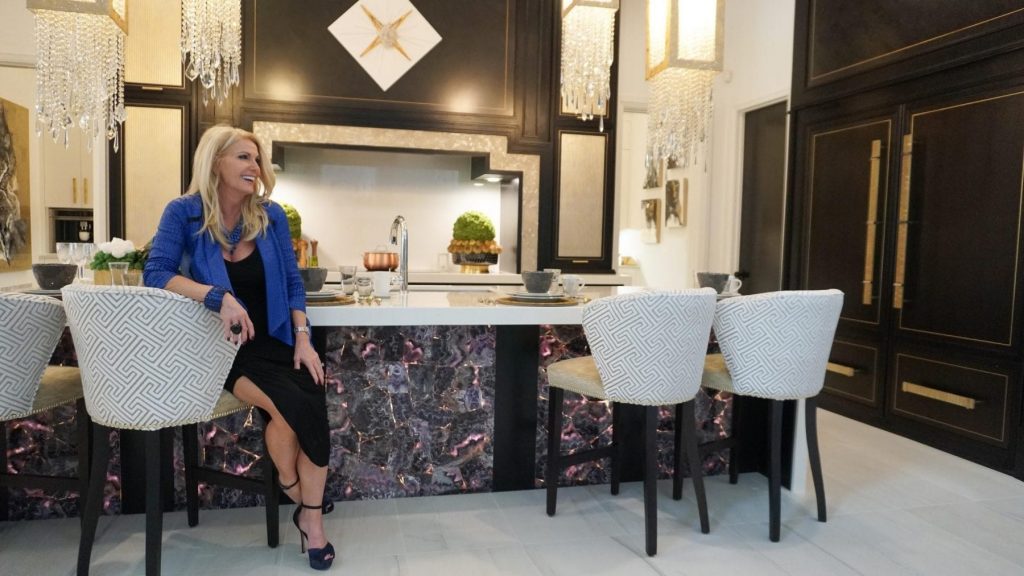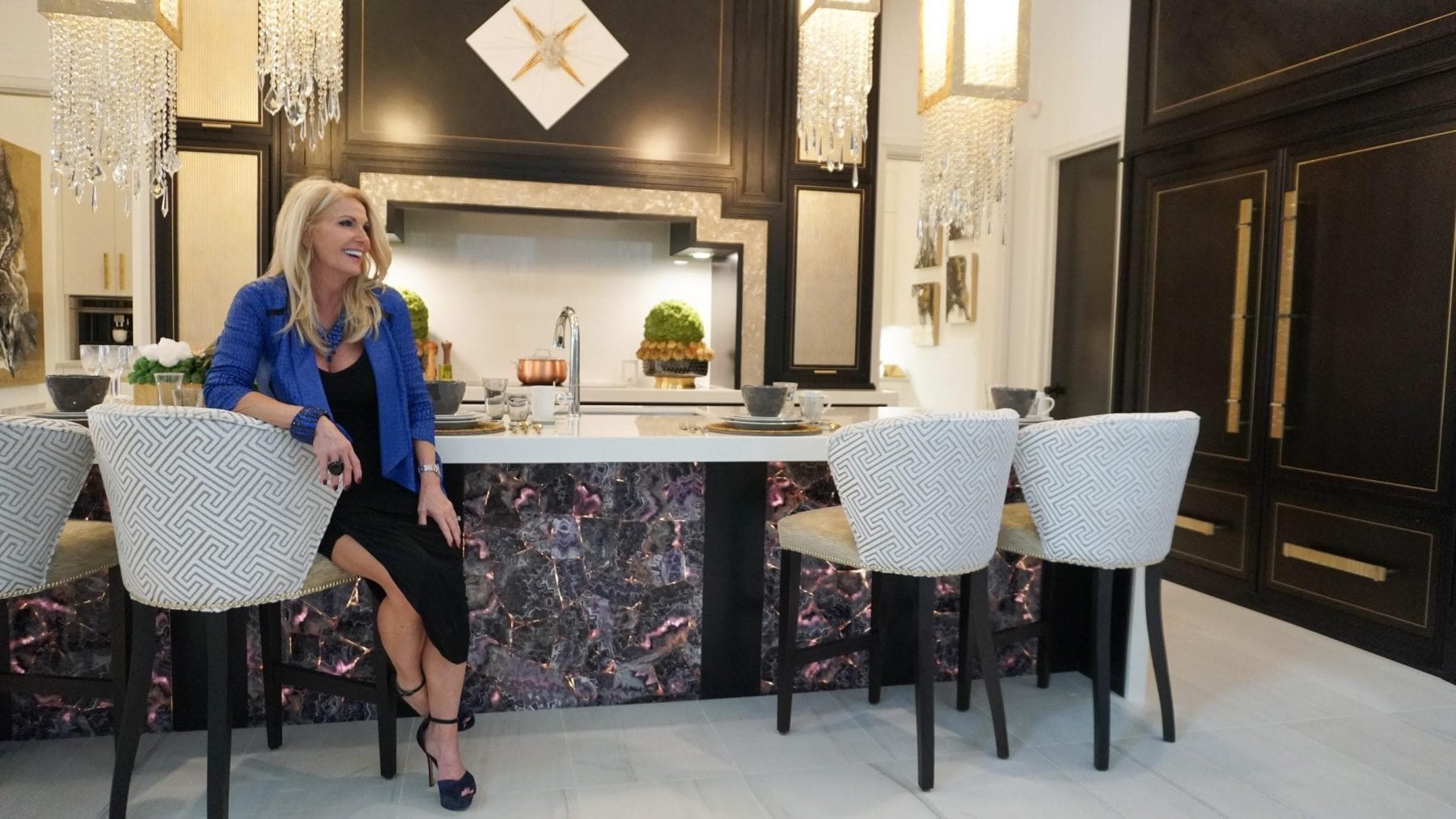 Barstool Fabric by Clarke & Clarke | Island Agate by Cosentino | Silestone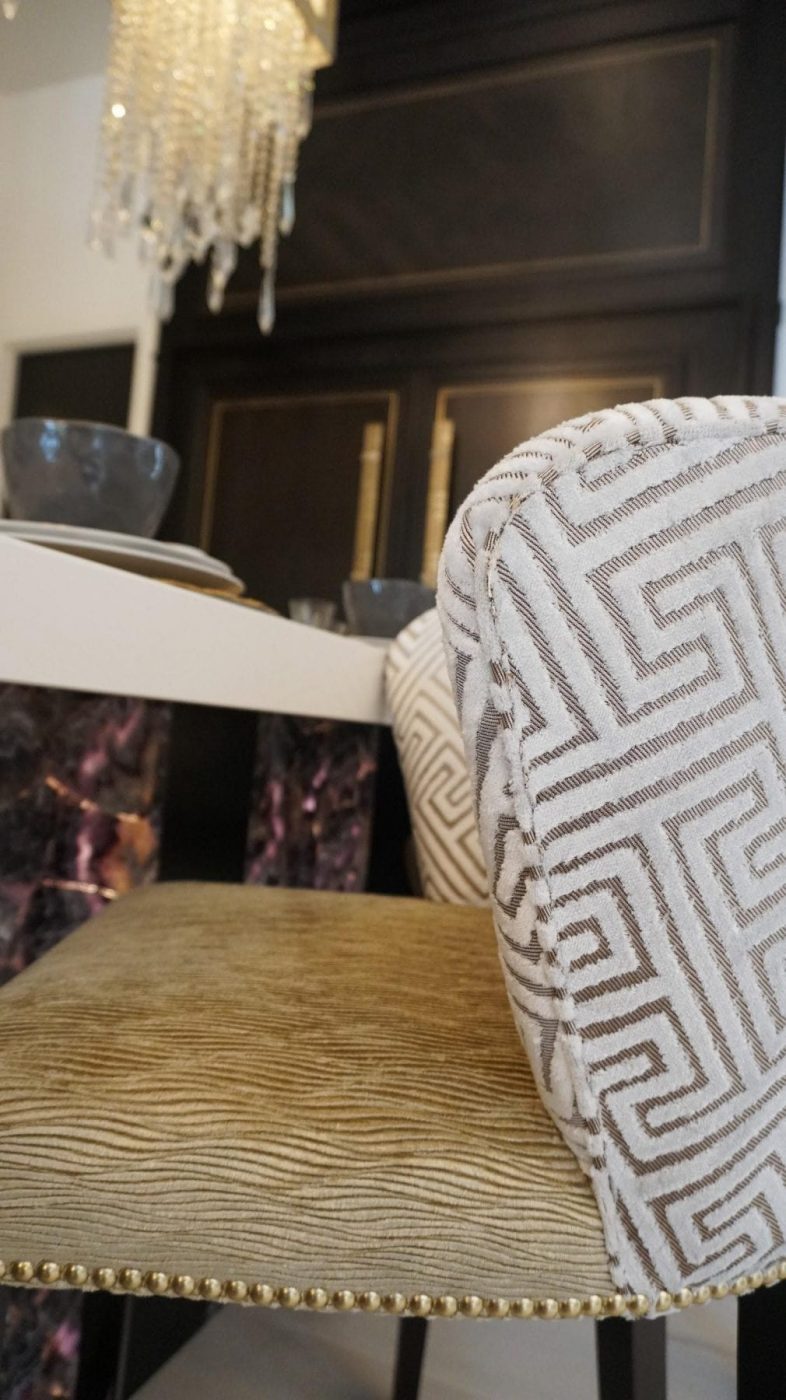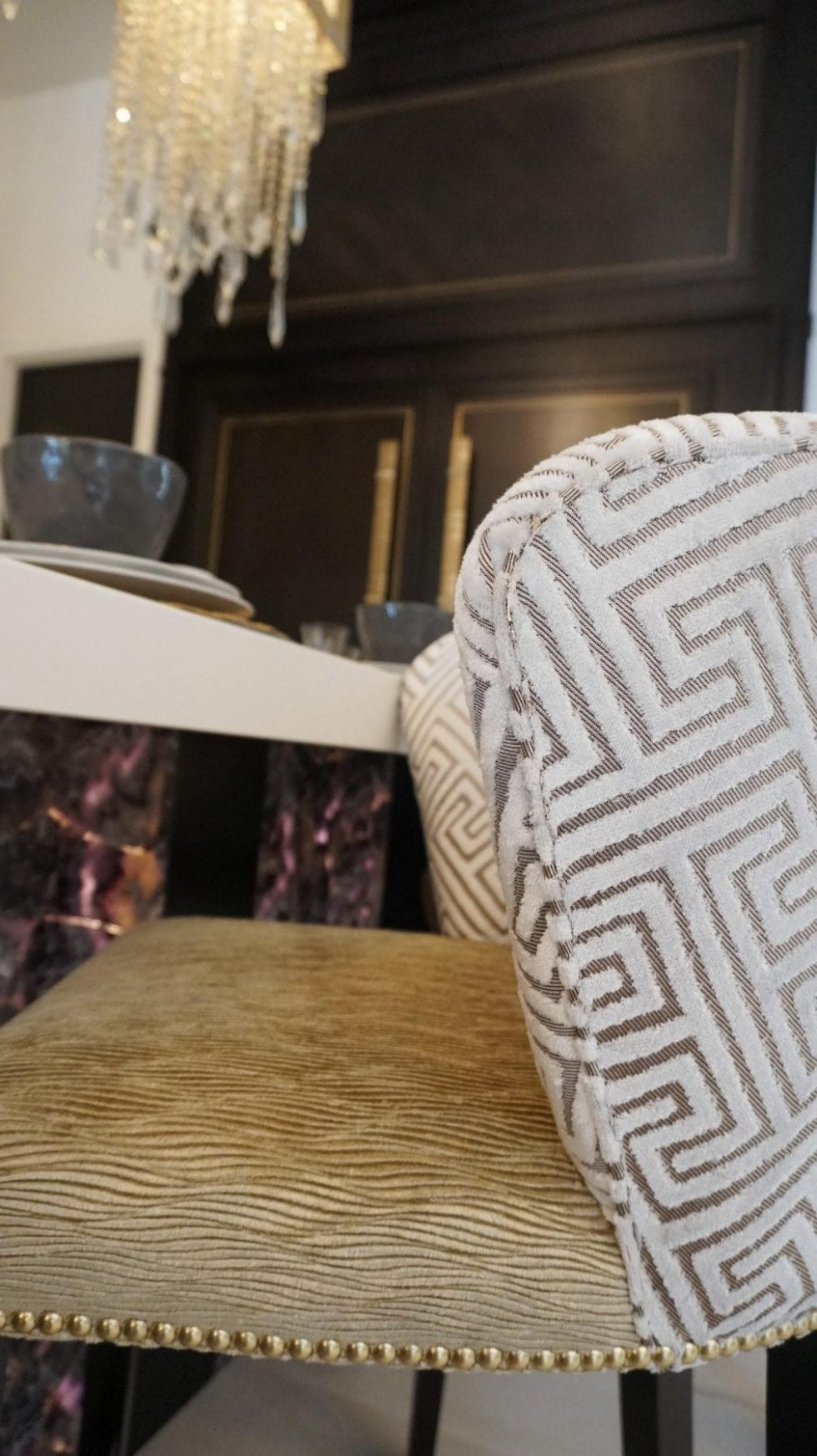 Clive Christian Kitchens Cabinets Overlay JennAir Black Interior Built-In Fridge
"You can work in one space and play in the other," says Donna. "I was sparked by my love of timeless design with a touch of glamorous Old Hollywood, Art Deco style plus Jenn-Air's black interior fridge sealed the deal with the burled walnut inlay and dark finish."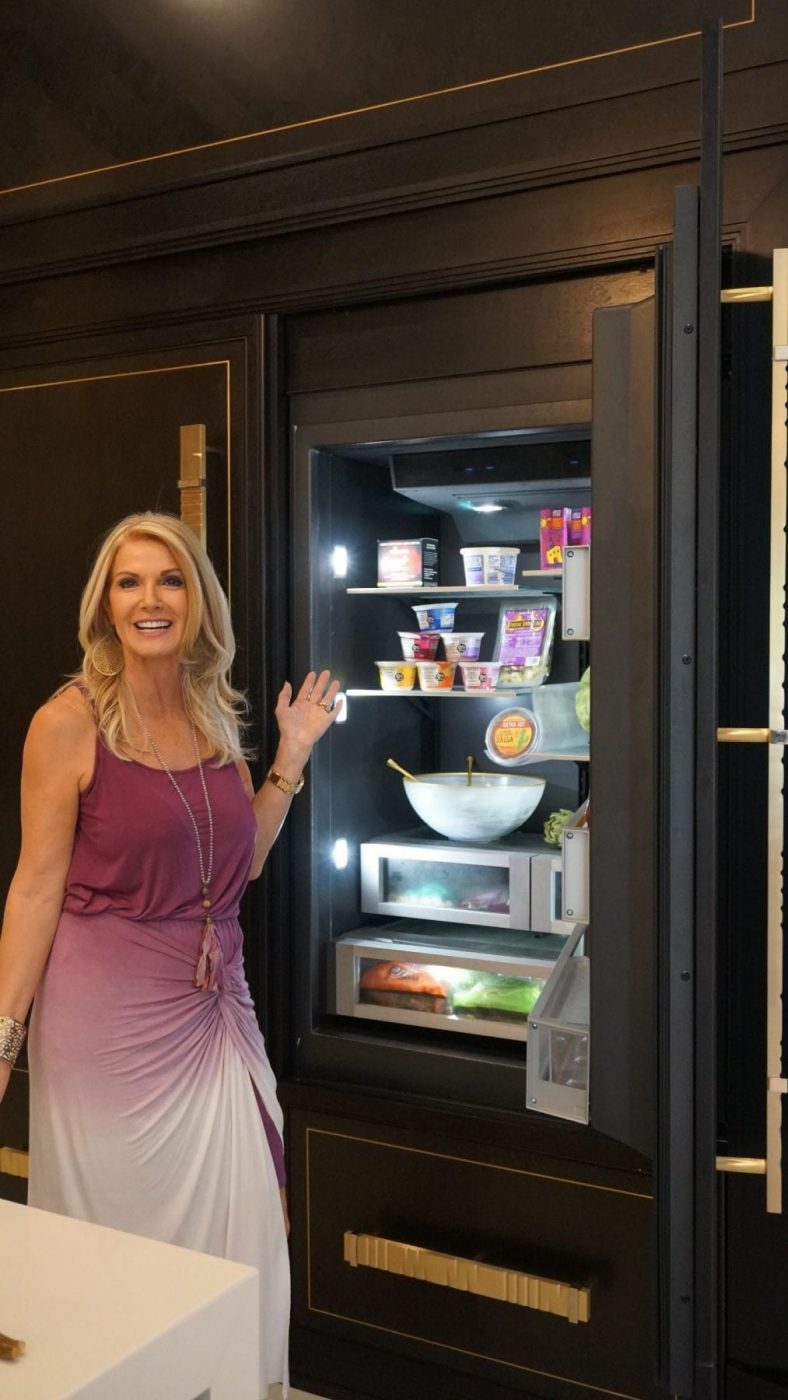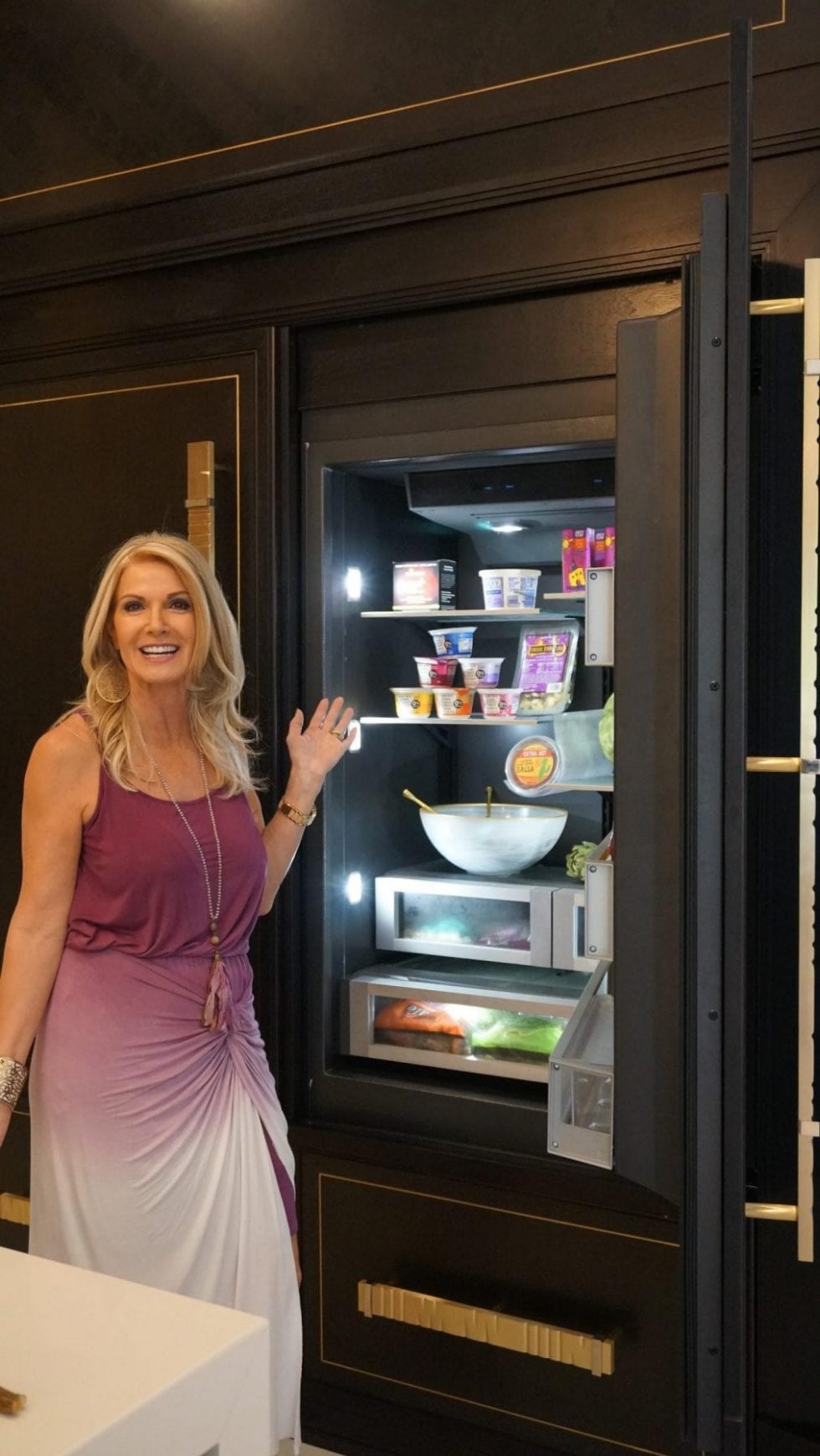 Clive Christian Kitchen Cabinets – How Much Do Clive Christian Kitchen Cabinets Cost? Scroll back up and read under "How Much Do Clive Christian Kitchen Cabinets Cost?"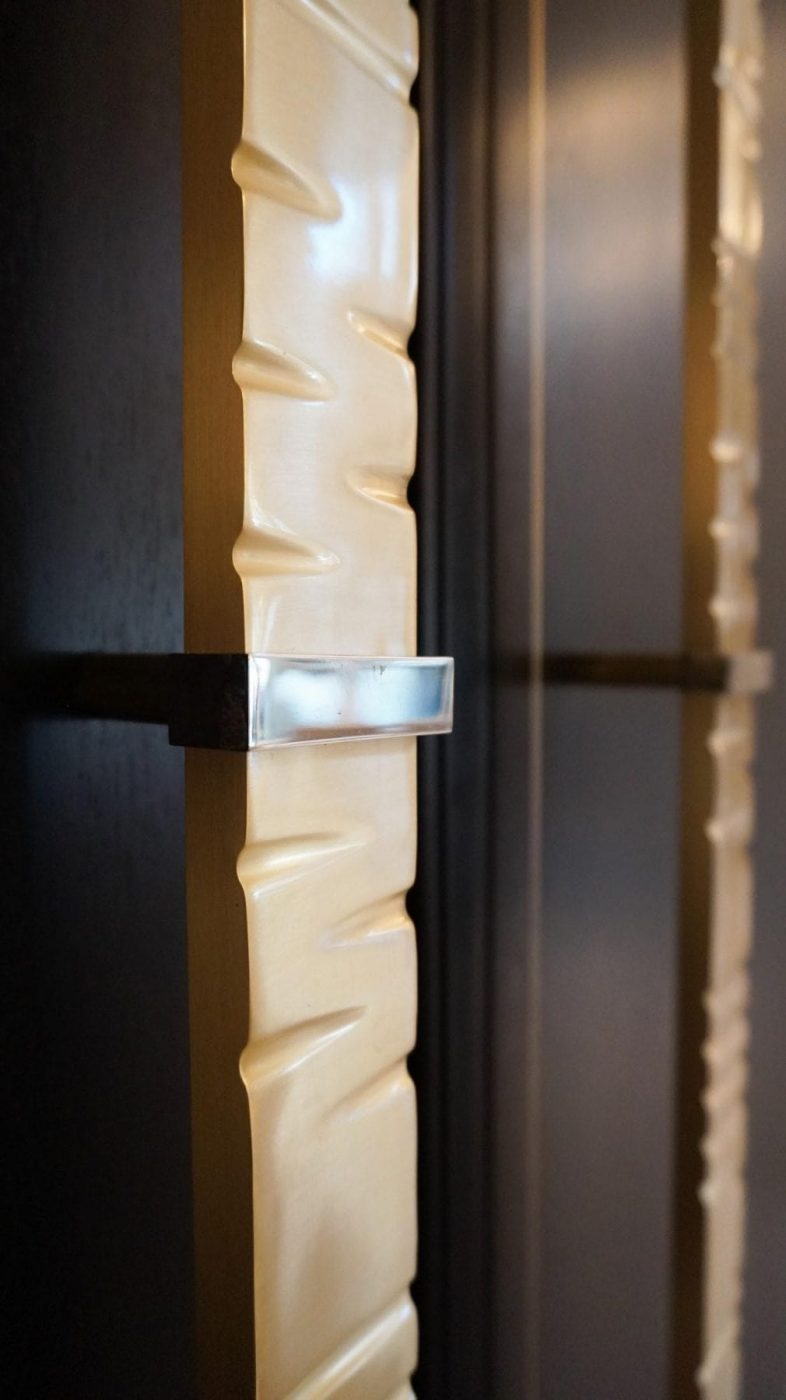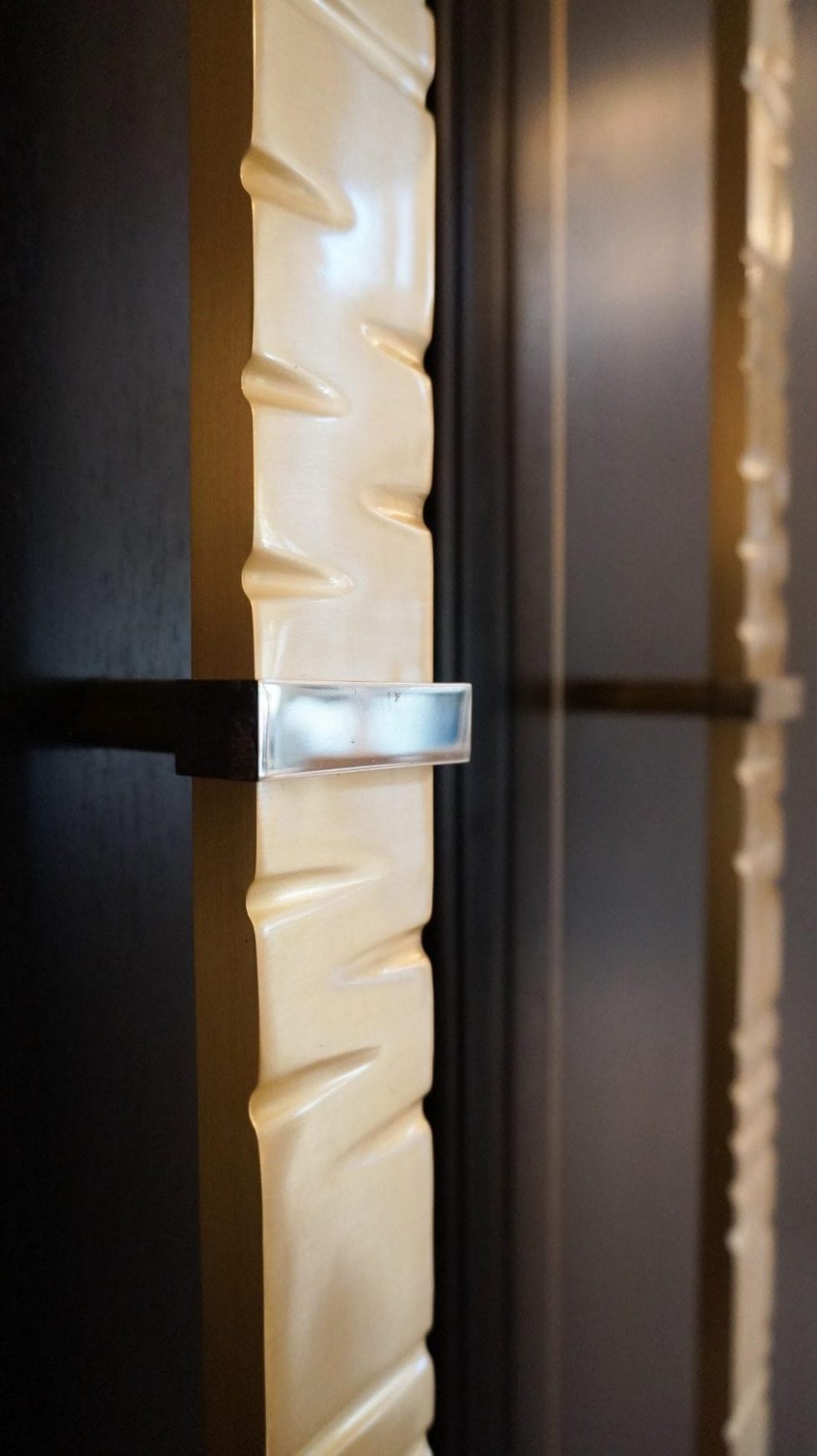 "I wanted to create a fabulous melting pot of design with a tasteful, modern mix of sleek, shiny surfaces paired with our custom Clive Christian cabinets' classic luxury." For her palette, Donna gave the nod to the showhouse charity, the Alzheimer's Association, and its official color, purple. "Fortunately for me, one of our sponsors, Cosentino, has a line of semiprecious stone slabs in amethyst," says Donna, who used the slab as a backlit feature on the front of the island. Custom chandeliers frame an Art Deco-style mantelpiece over the Jenn-Air cooktop.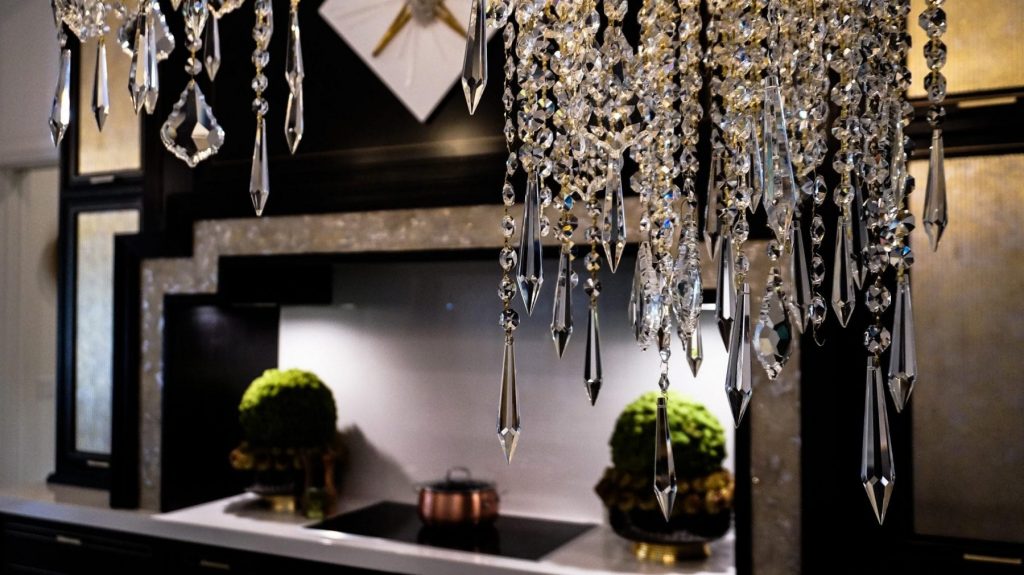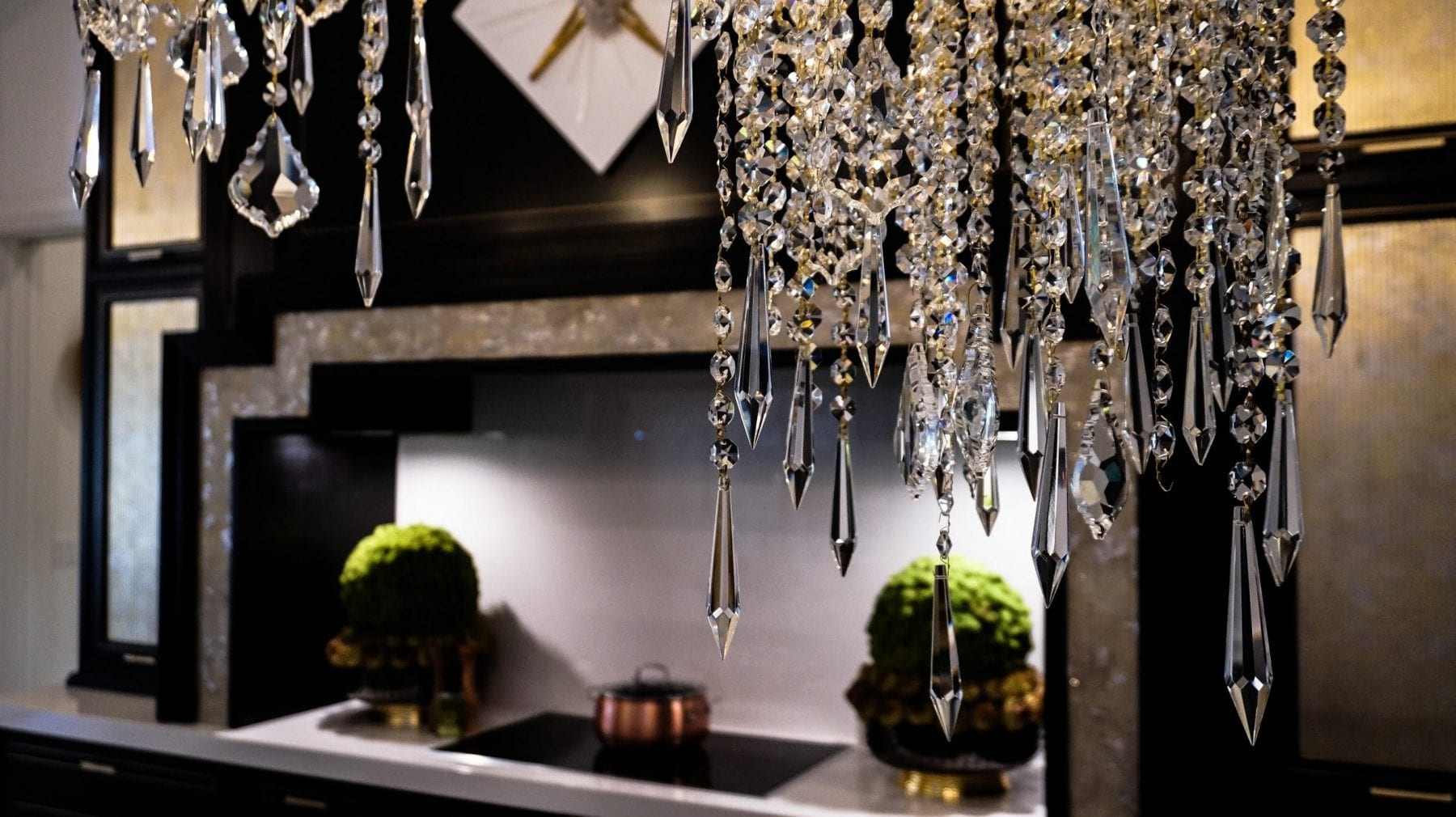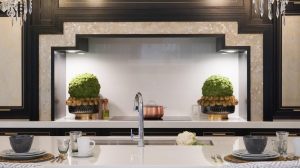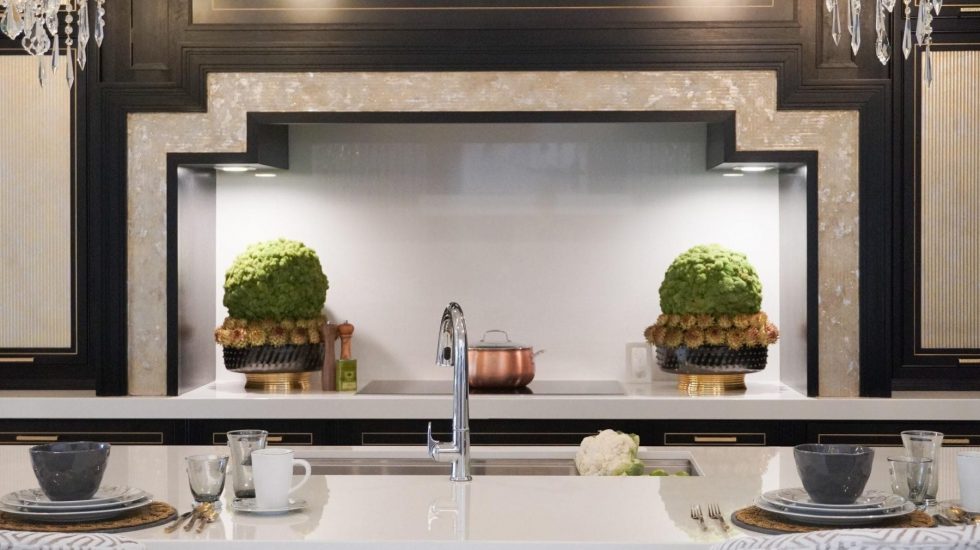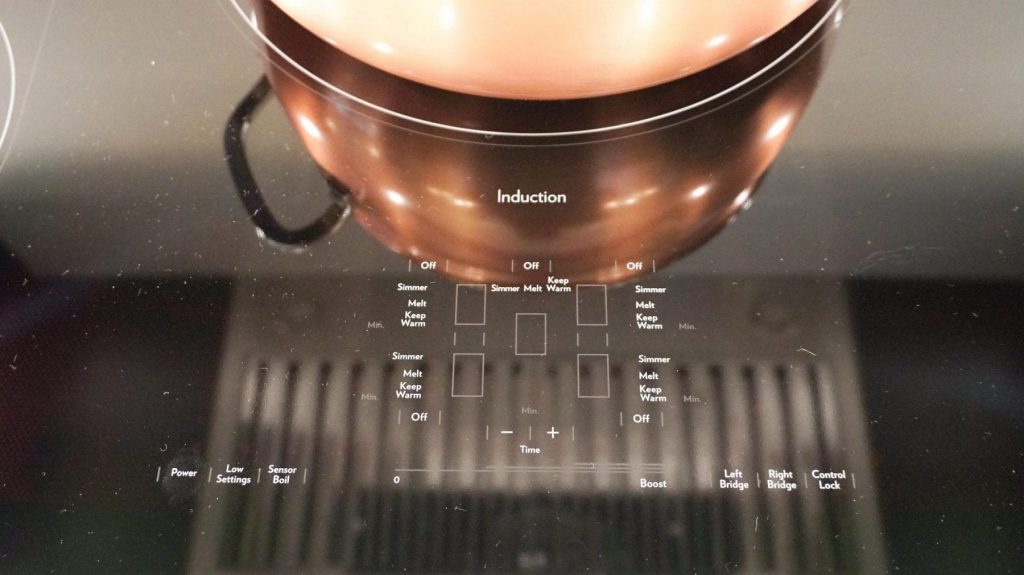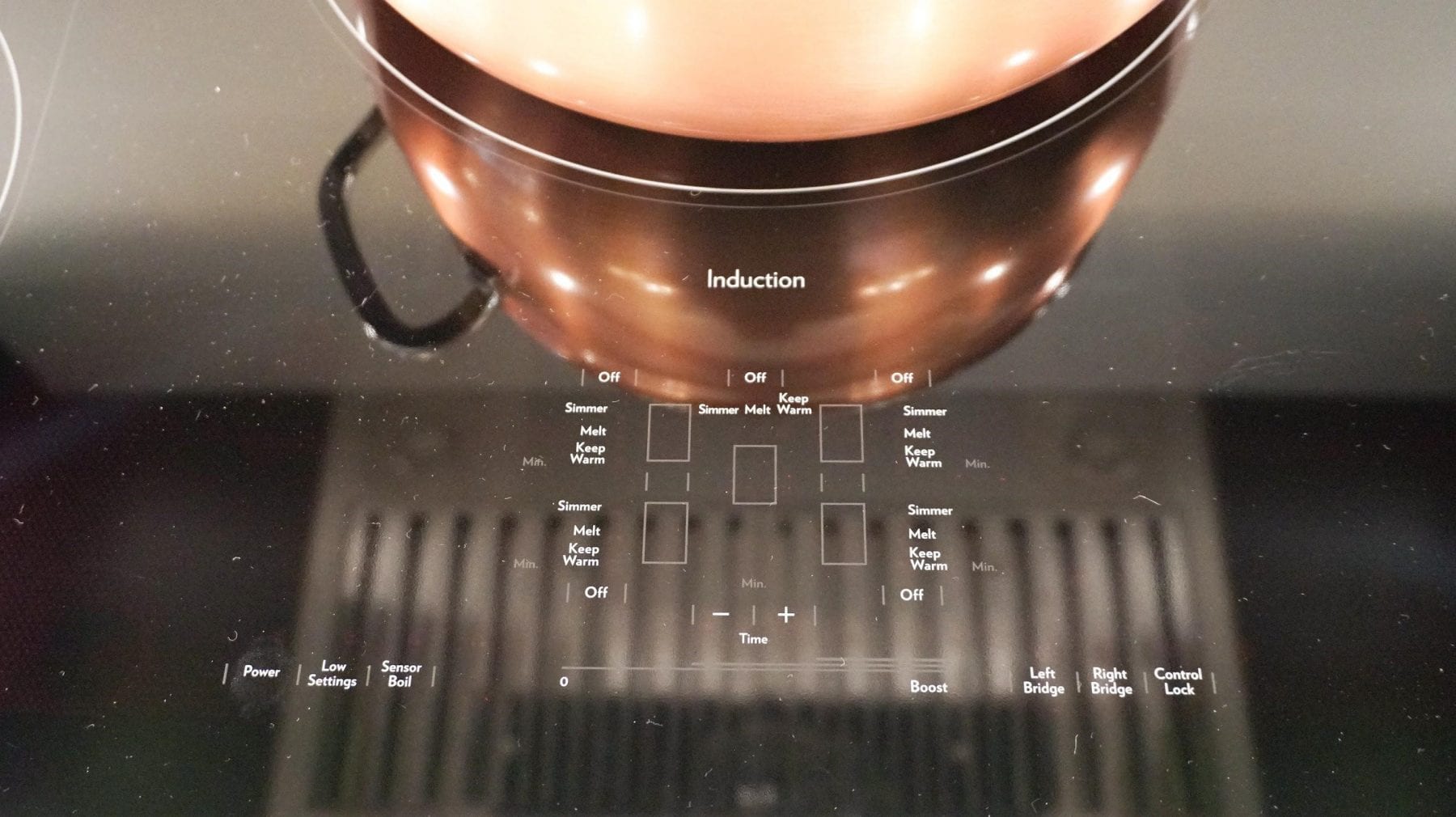 Half Million Dollar Kitchen by Clive Christian X HGTV Design Star, Donna Moss from Donna Decorates Dallas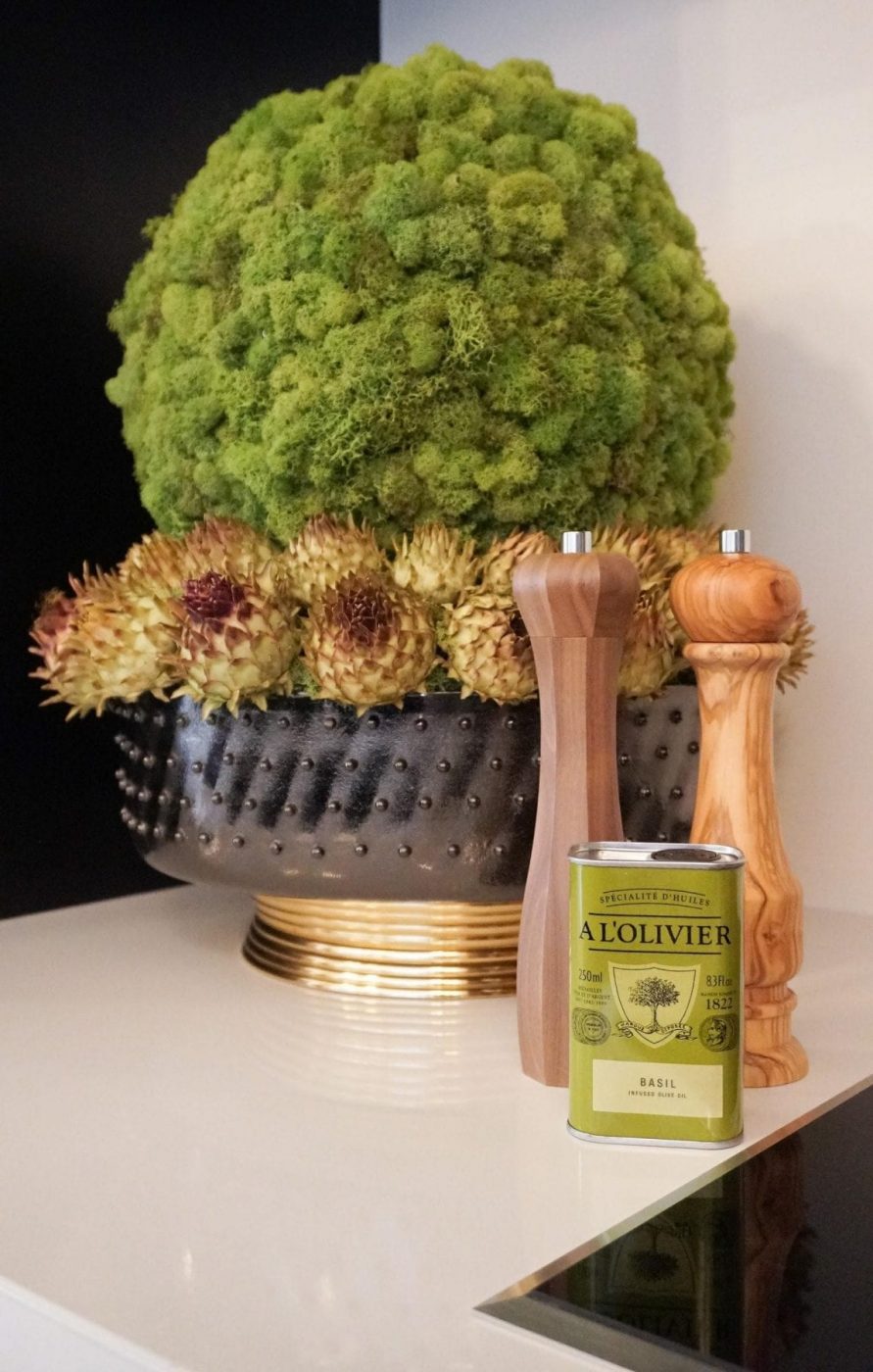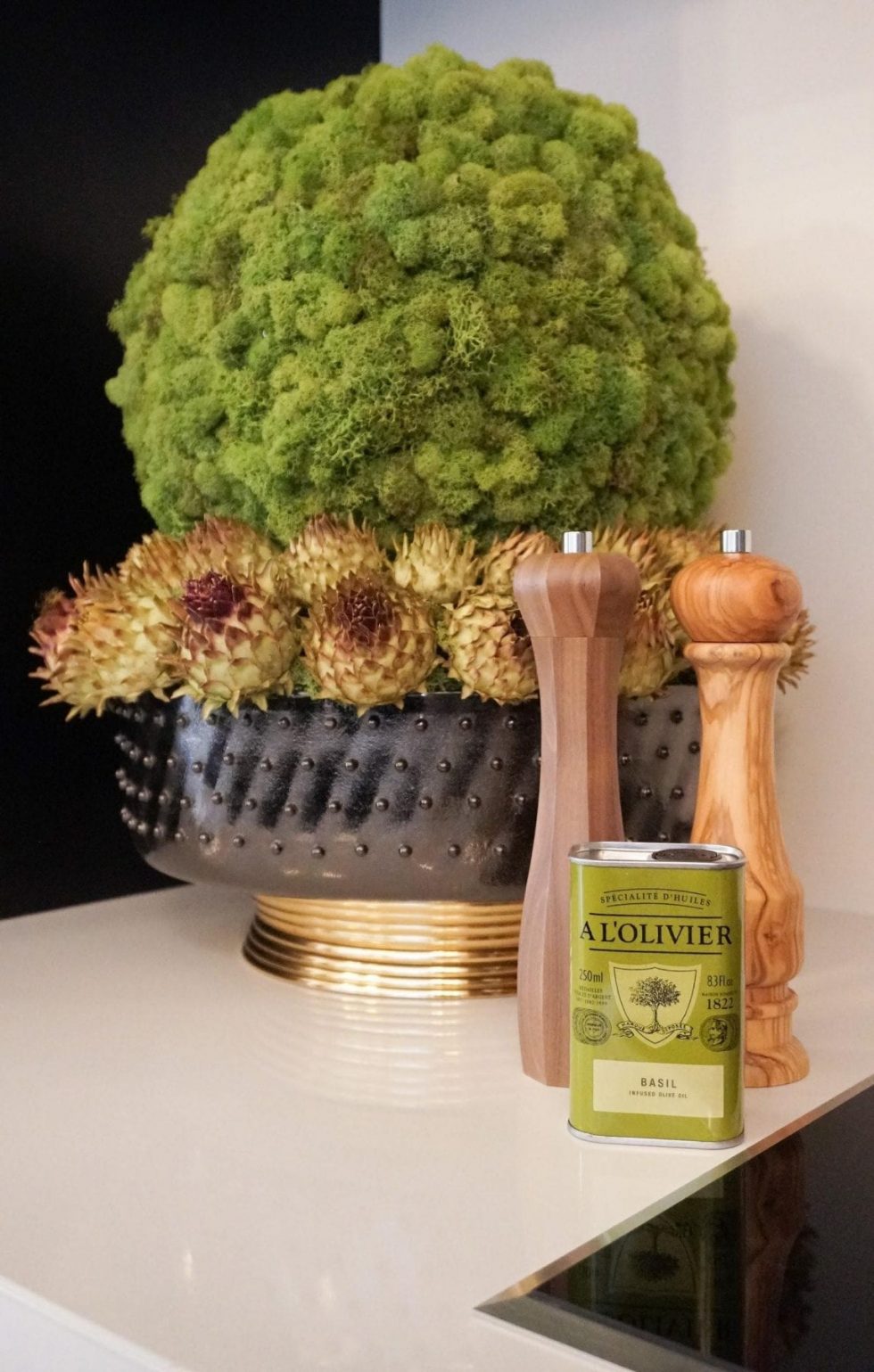 Luxury Flatware & Place Setting Ideas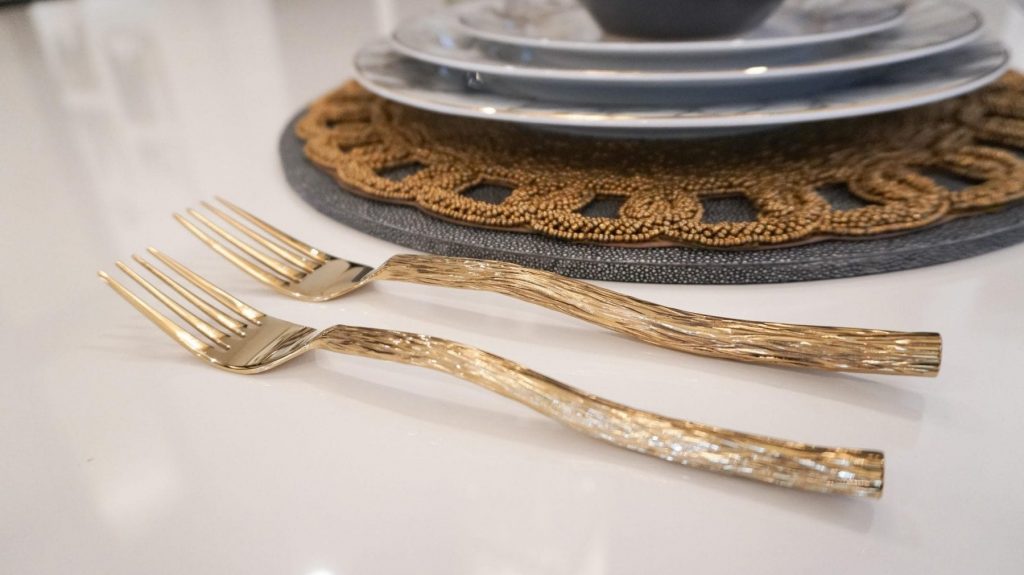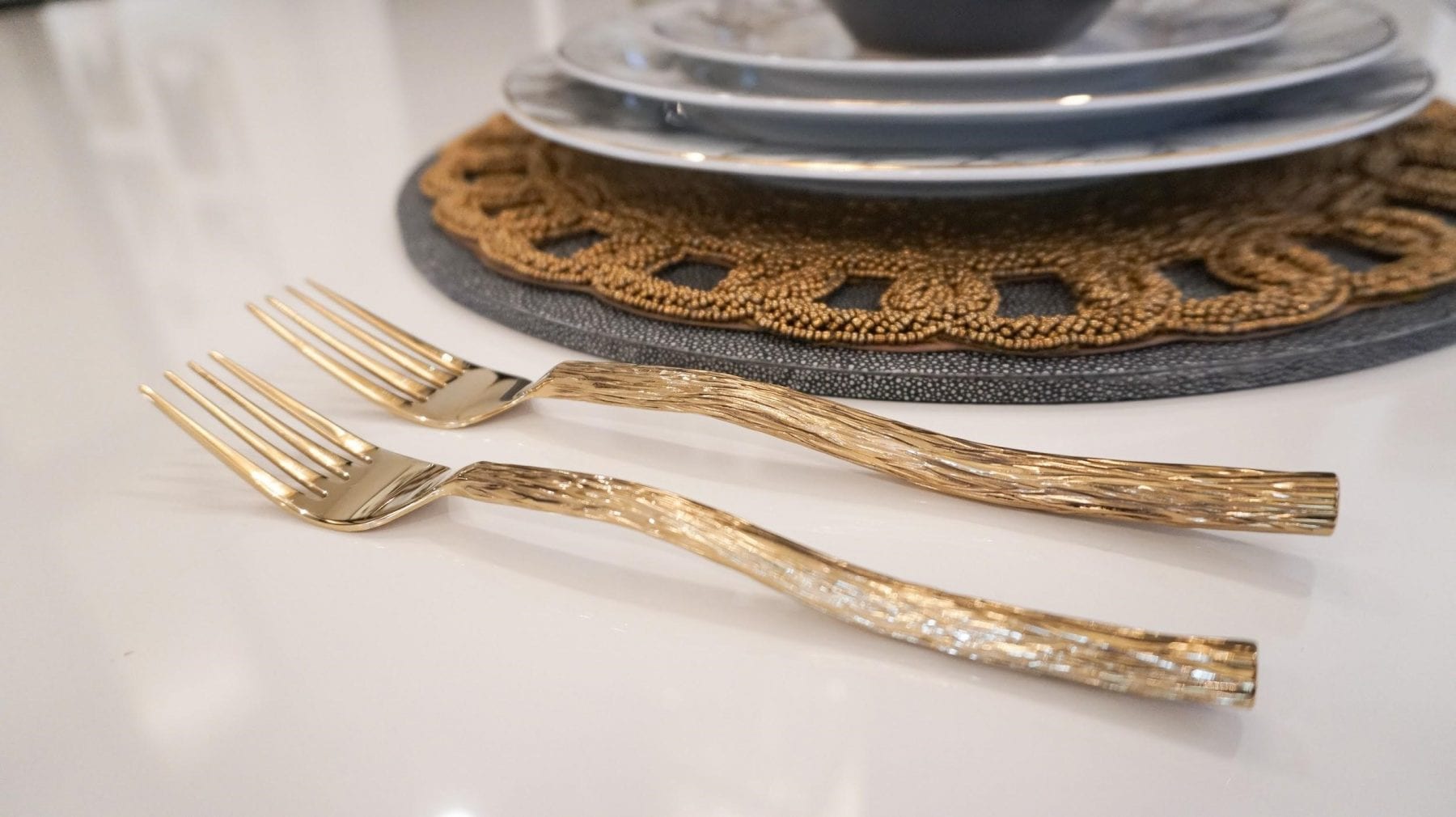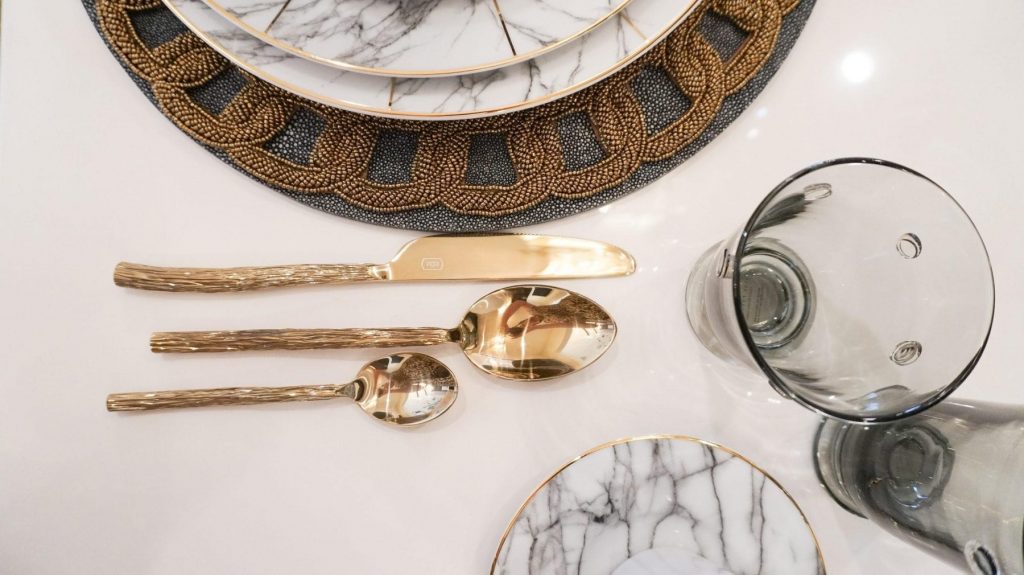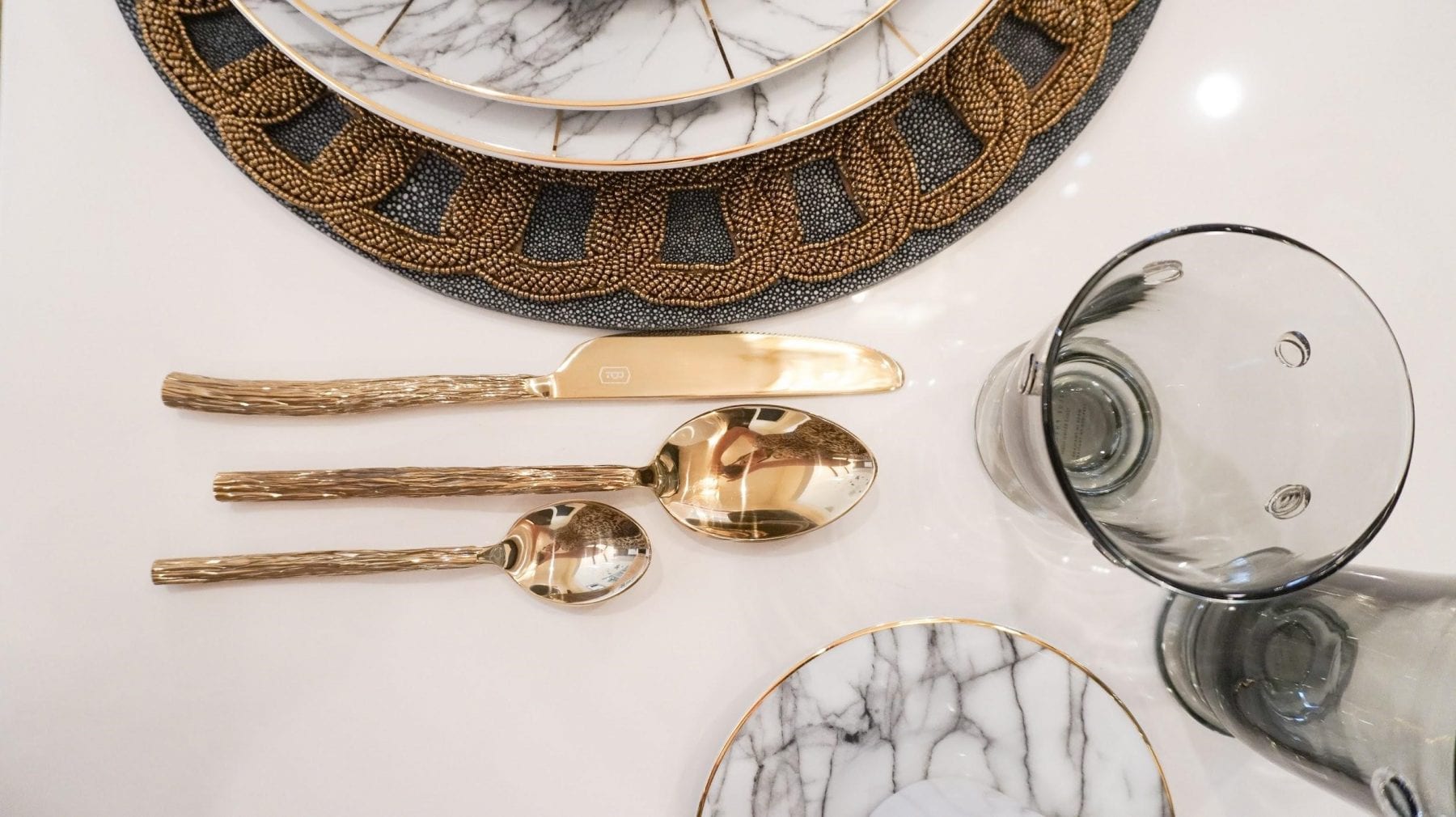 Luxury Kitchen Plumbing Ideas
The bold chrome look of the Kohler faucet takes precedence on the main kitchen island…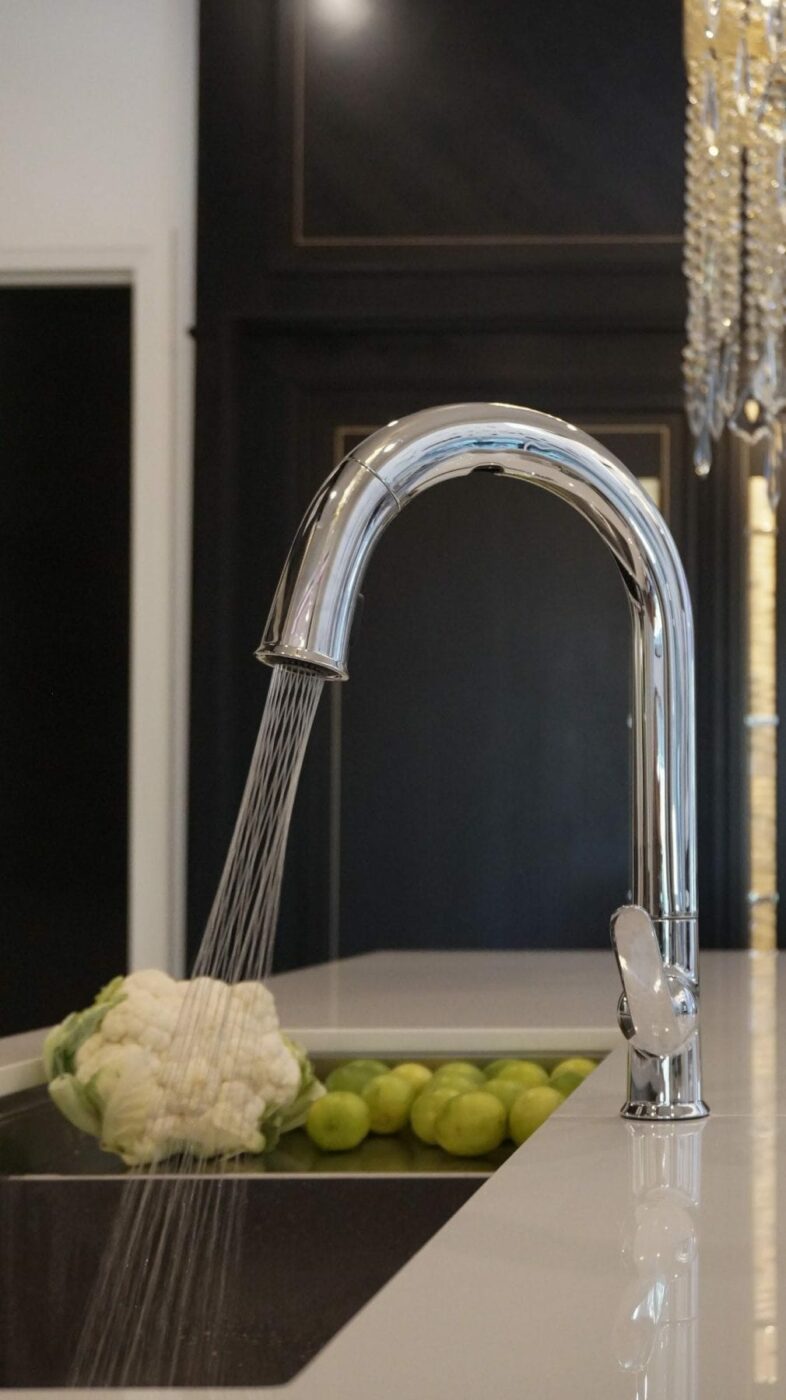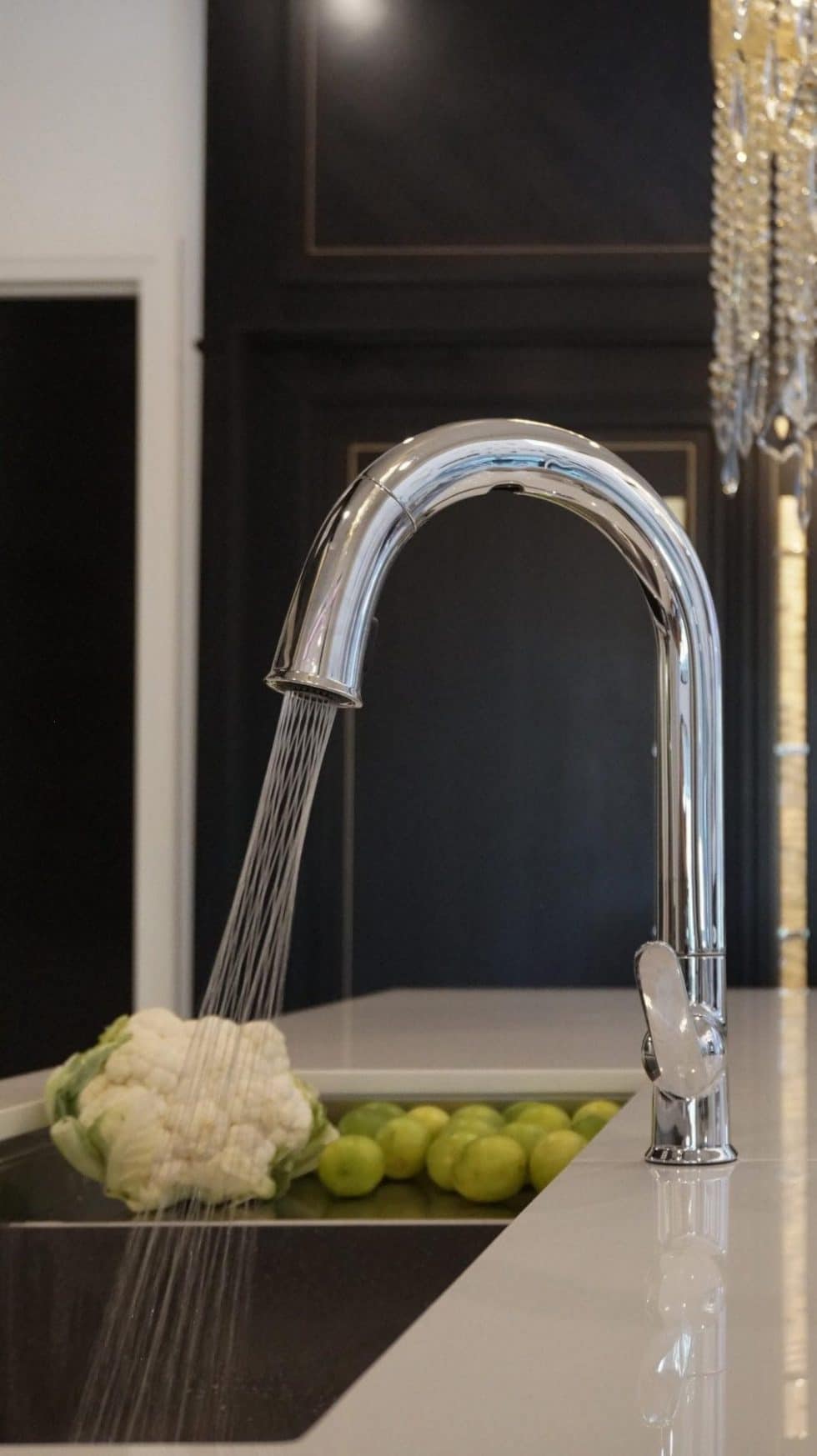 The Kohler sink is uber cool too…

Clive Christian Kitchen Cabinets Butler's Pantry Home Decor Ideas
The hallway Clive Christian butler's pantry with reeded glass doors isn't too shabby either, complete with Dom Perignon and French macaroons (straight from Trader Joe's of Southlake) waiting for the lucky new homeowner of this nearly half-million-dollar kitchen complete with a hand faux finished purple ceiling and glitzy gold Crossville Tile.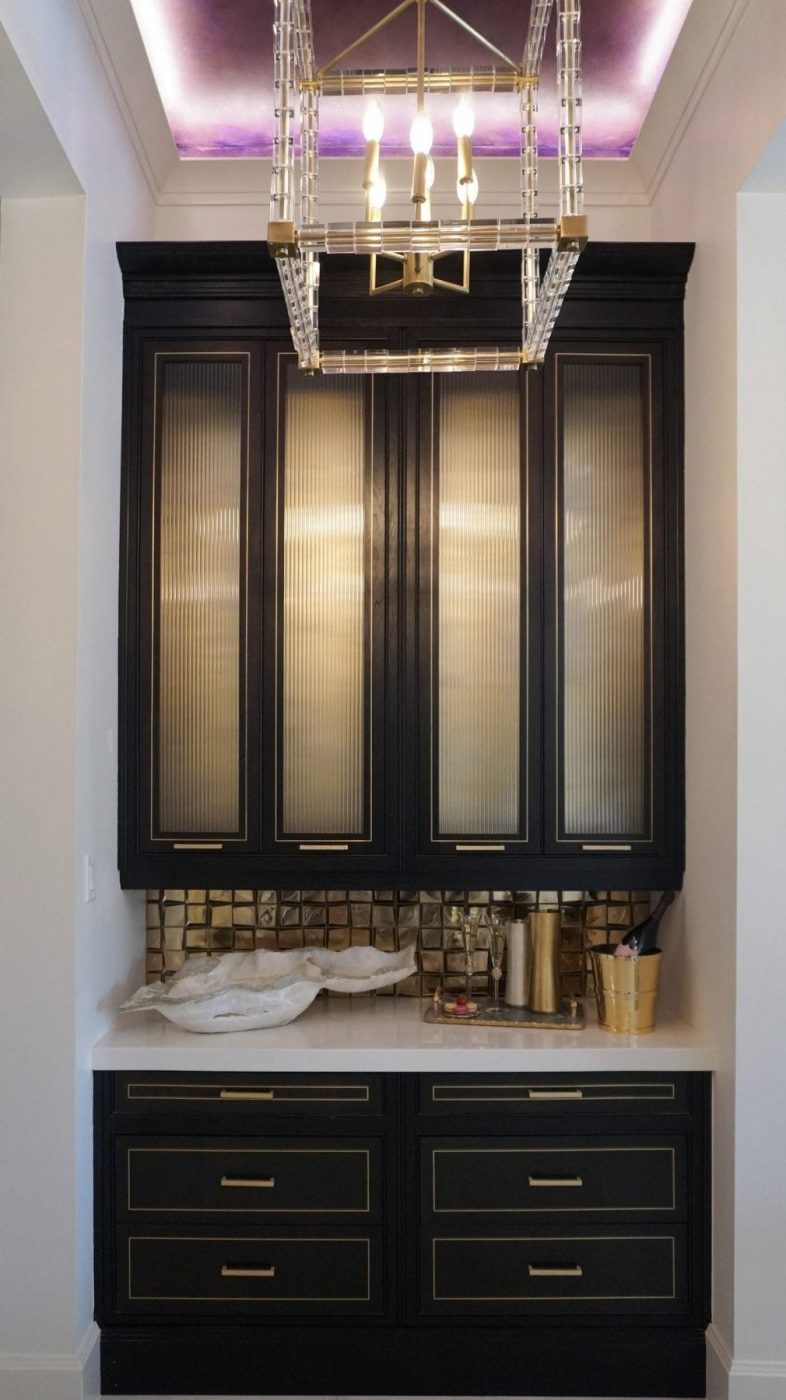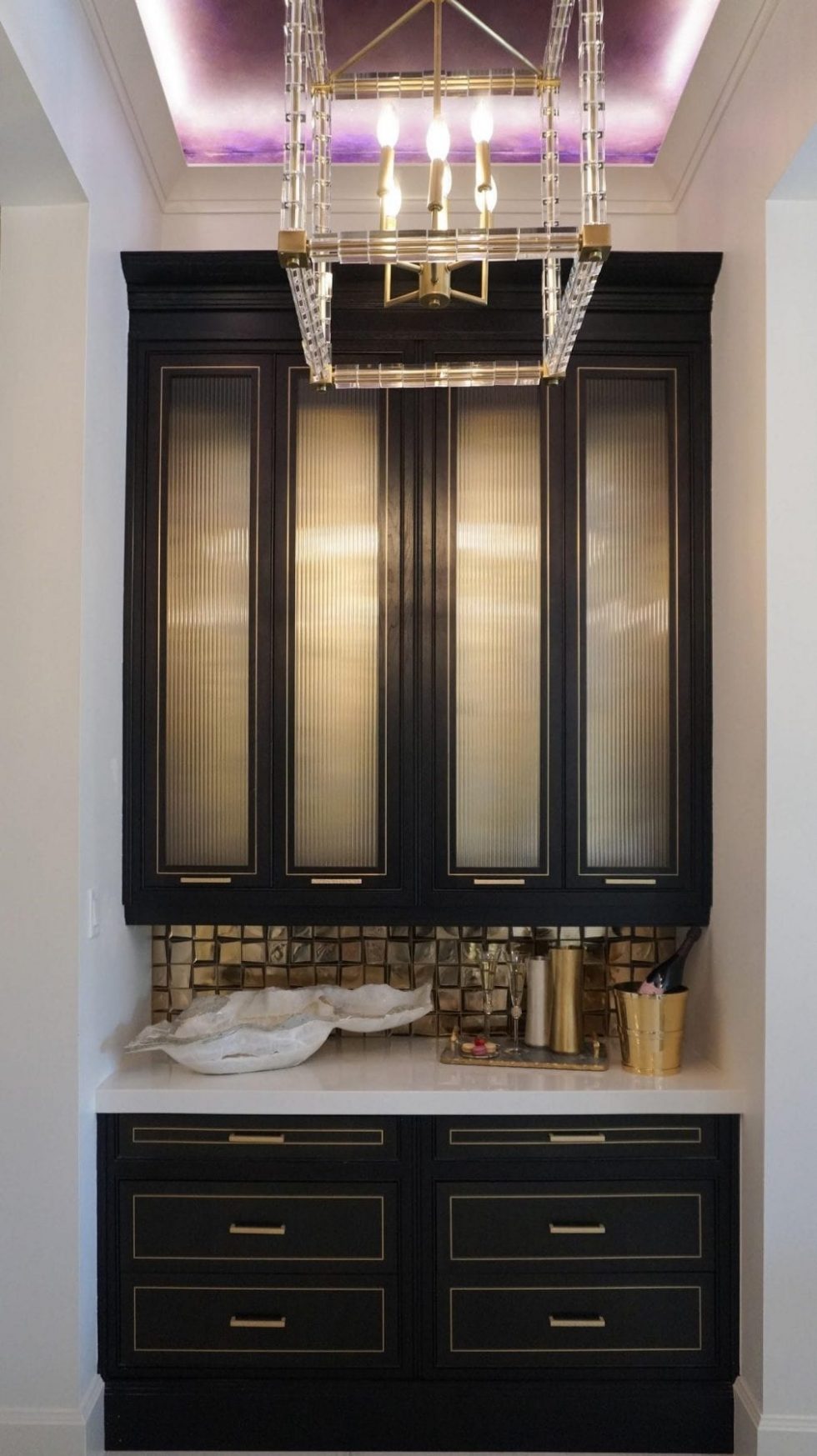 Half Million Dollar Kitchen by Clive Christian X HGTV Design Star, Donna Moss from Donna Decorates Dallas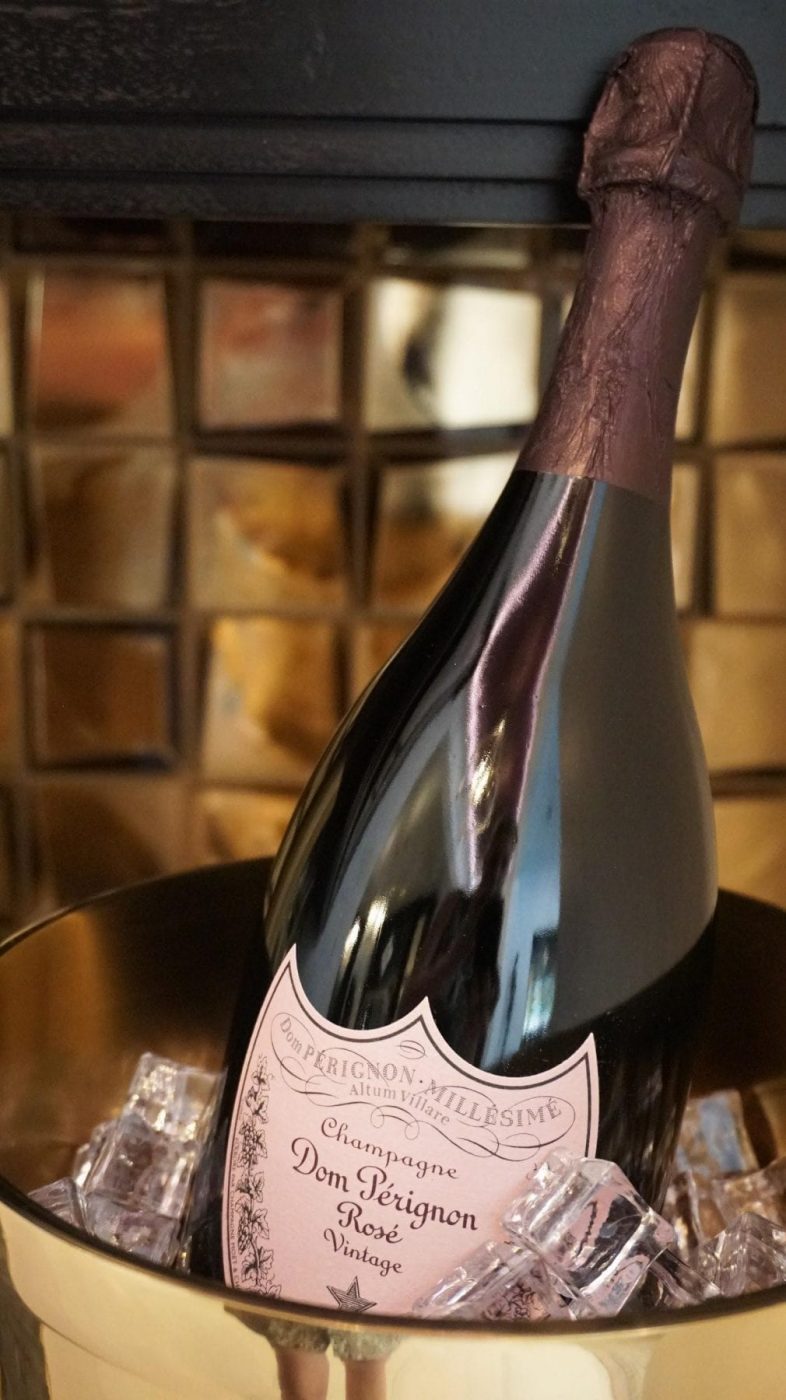 Dom Perignon in Dallas Showhouse Half Million Dollar Kitchen by Clive Christian X HGTV Design Star, Donna Moss from Donna Decorates Dallas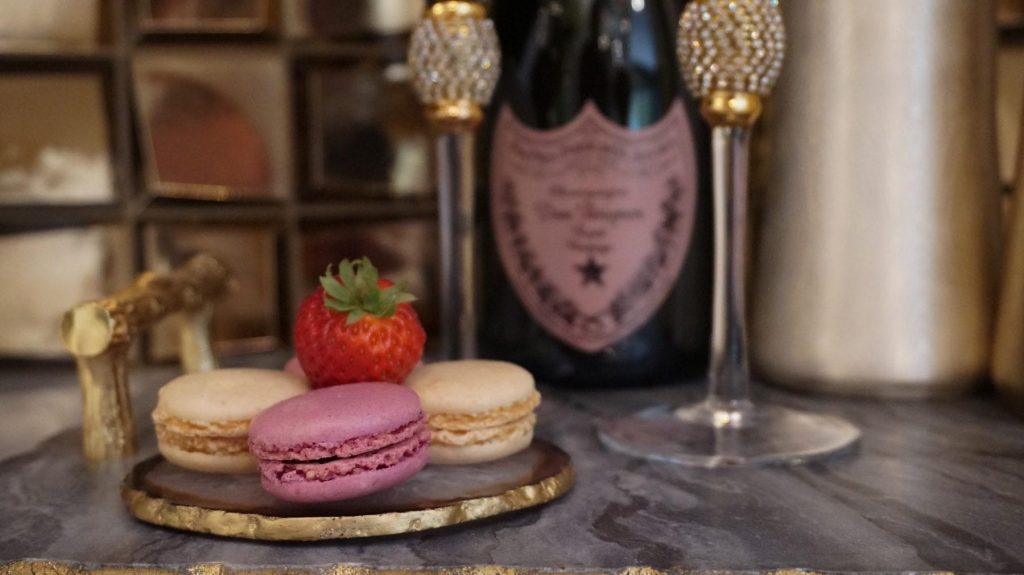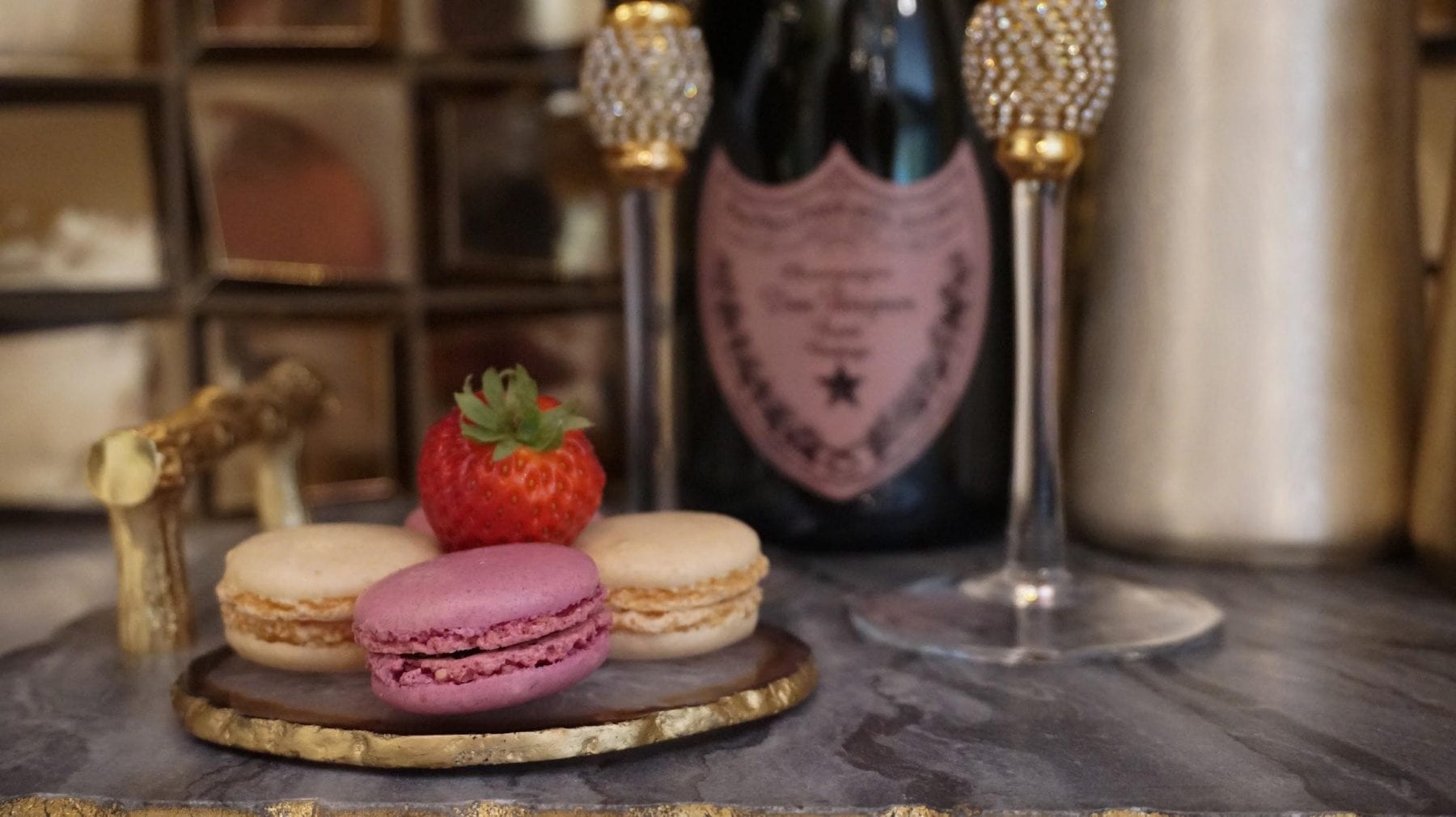 Prep Kitchen Ideas In Multi-Million Dollar Kitchen by HGTV's Donna Moss
Now that you've seen the main kitchen, let's go behind the scenes to see where the chefs love to work…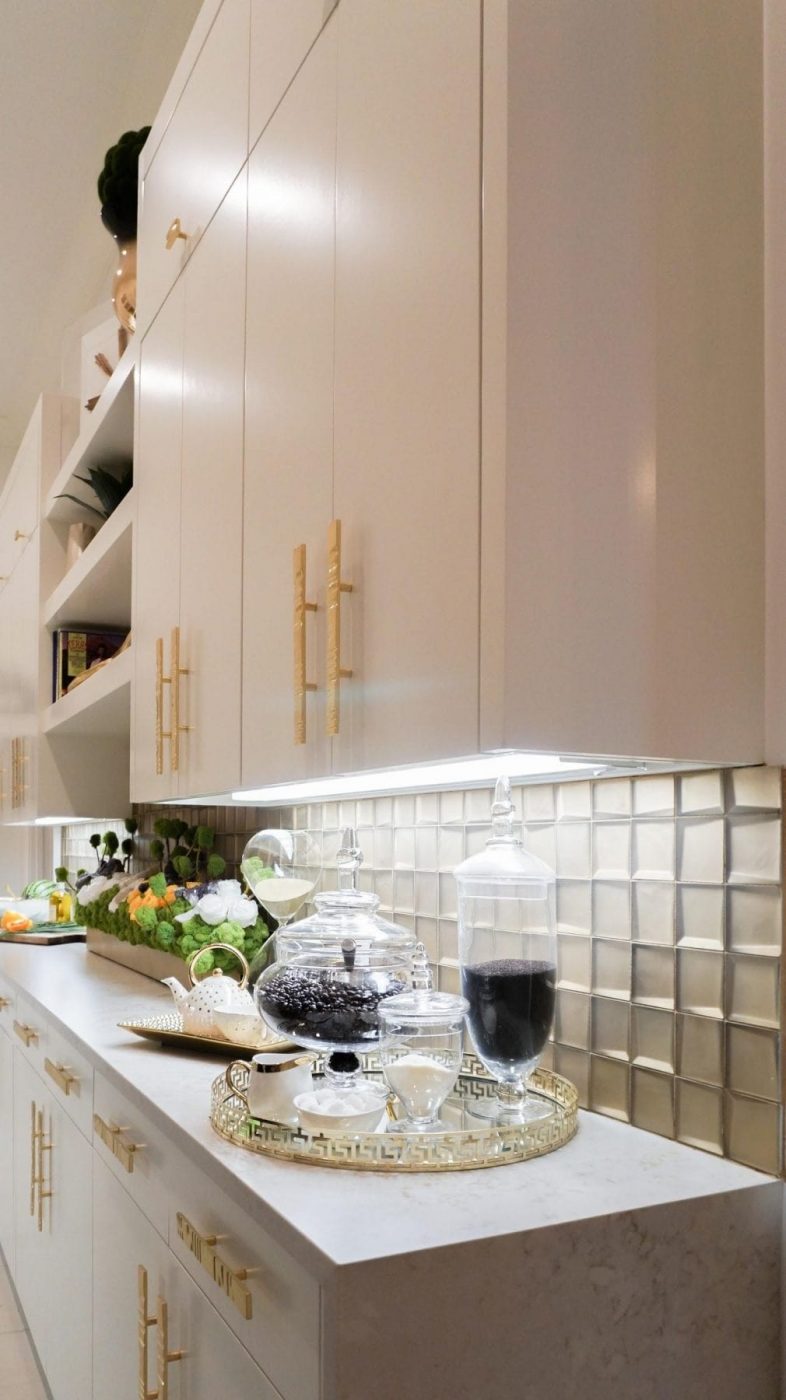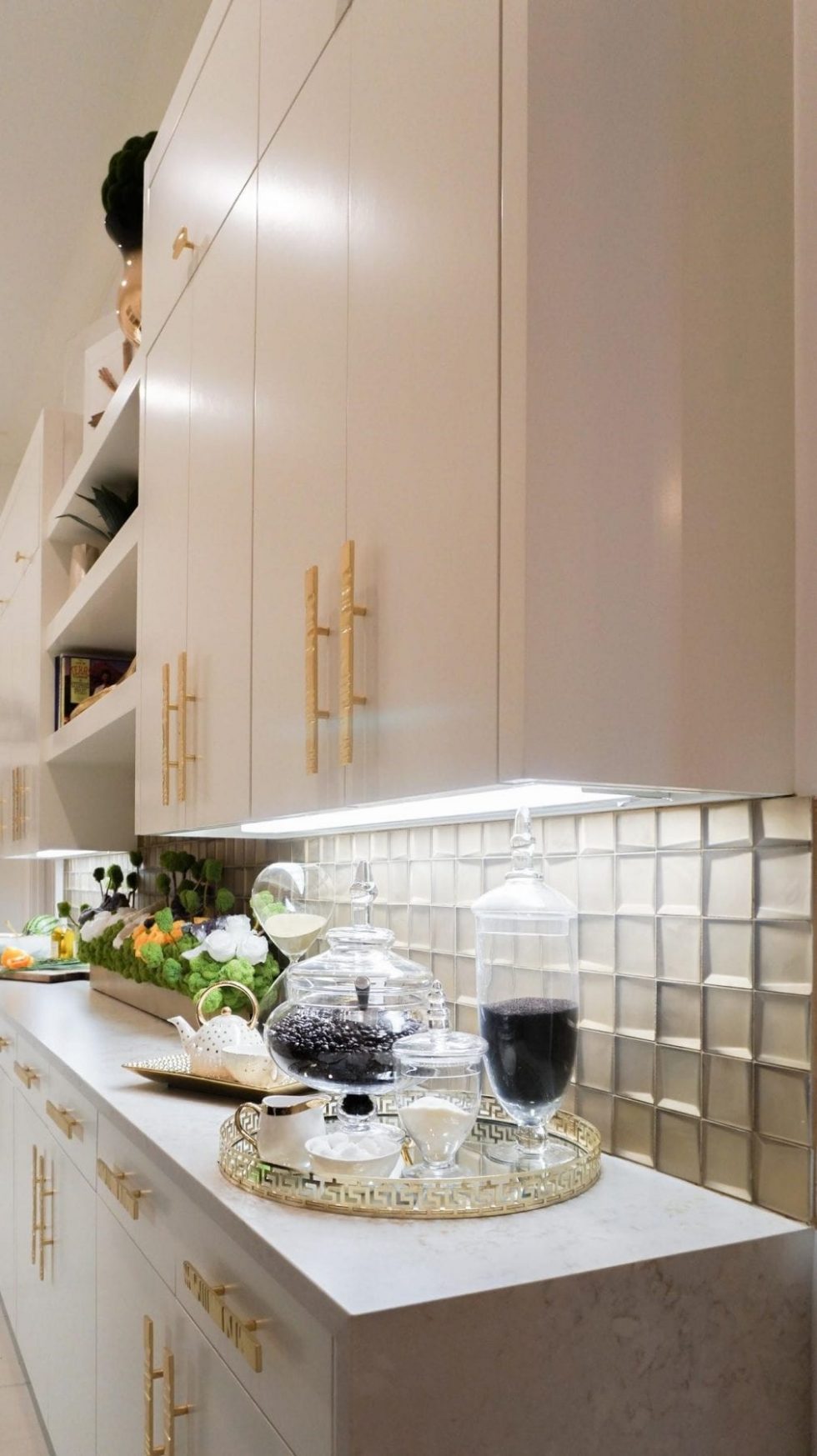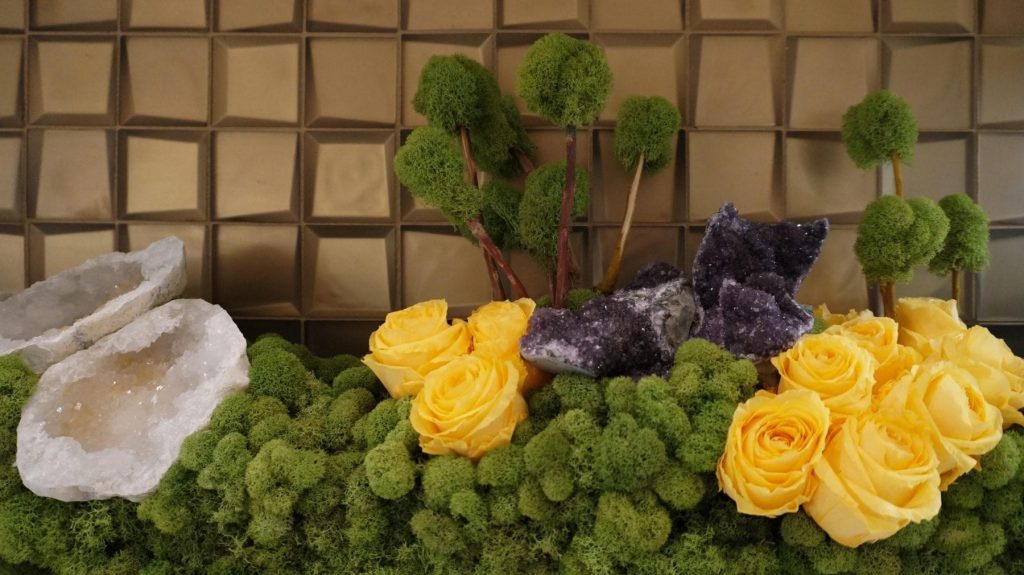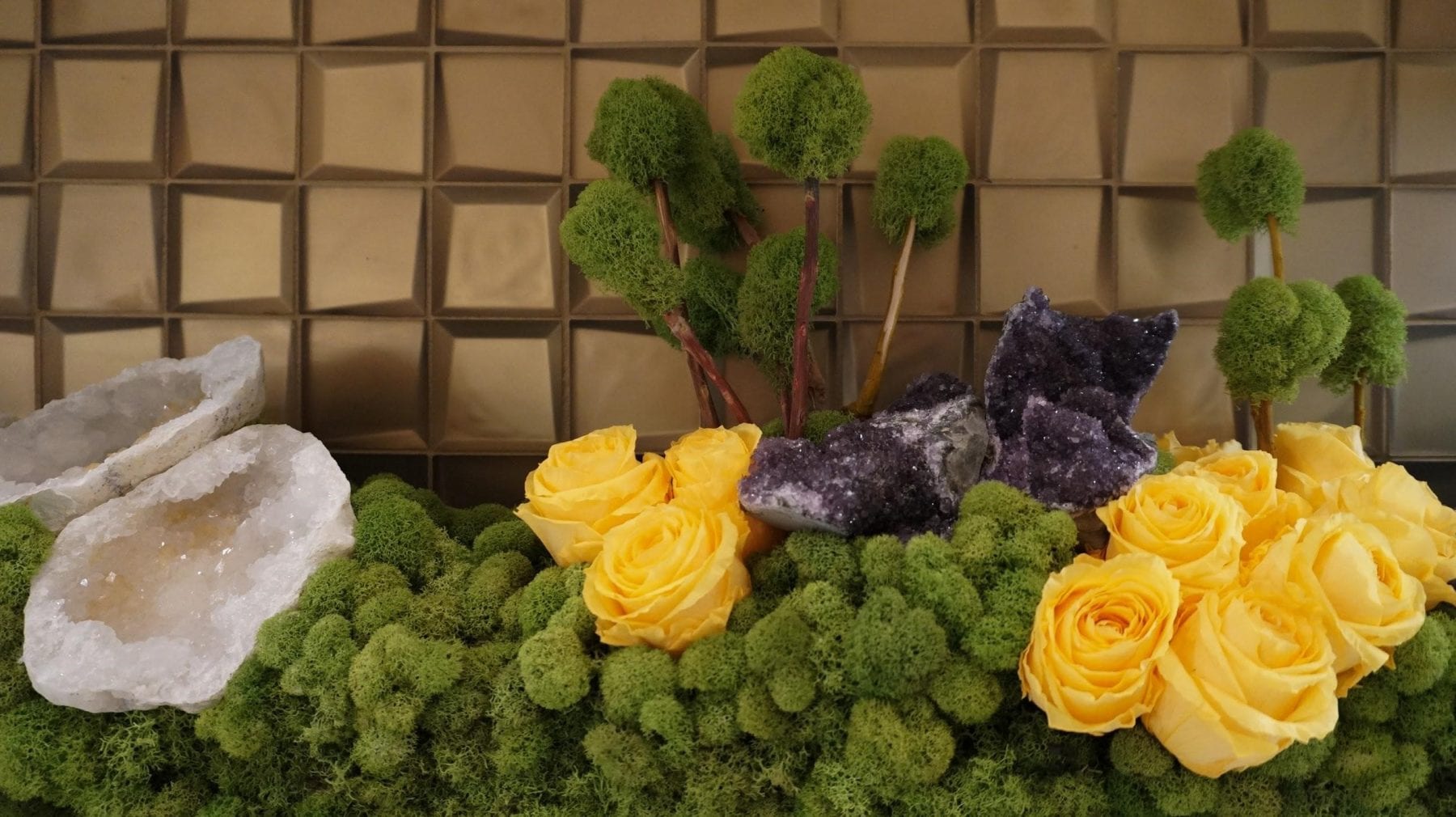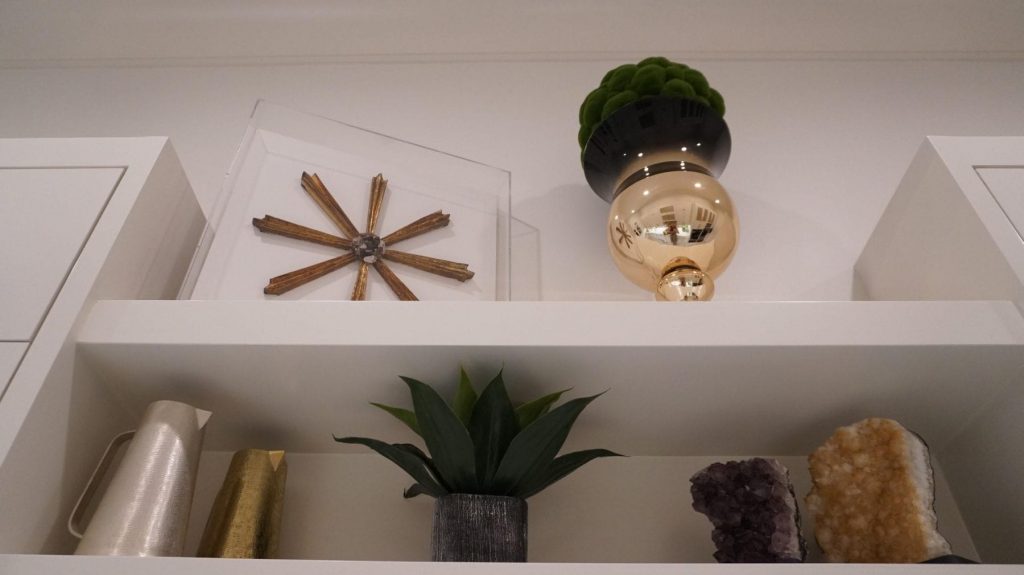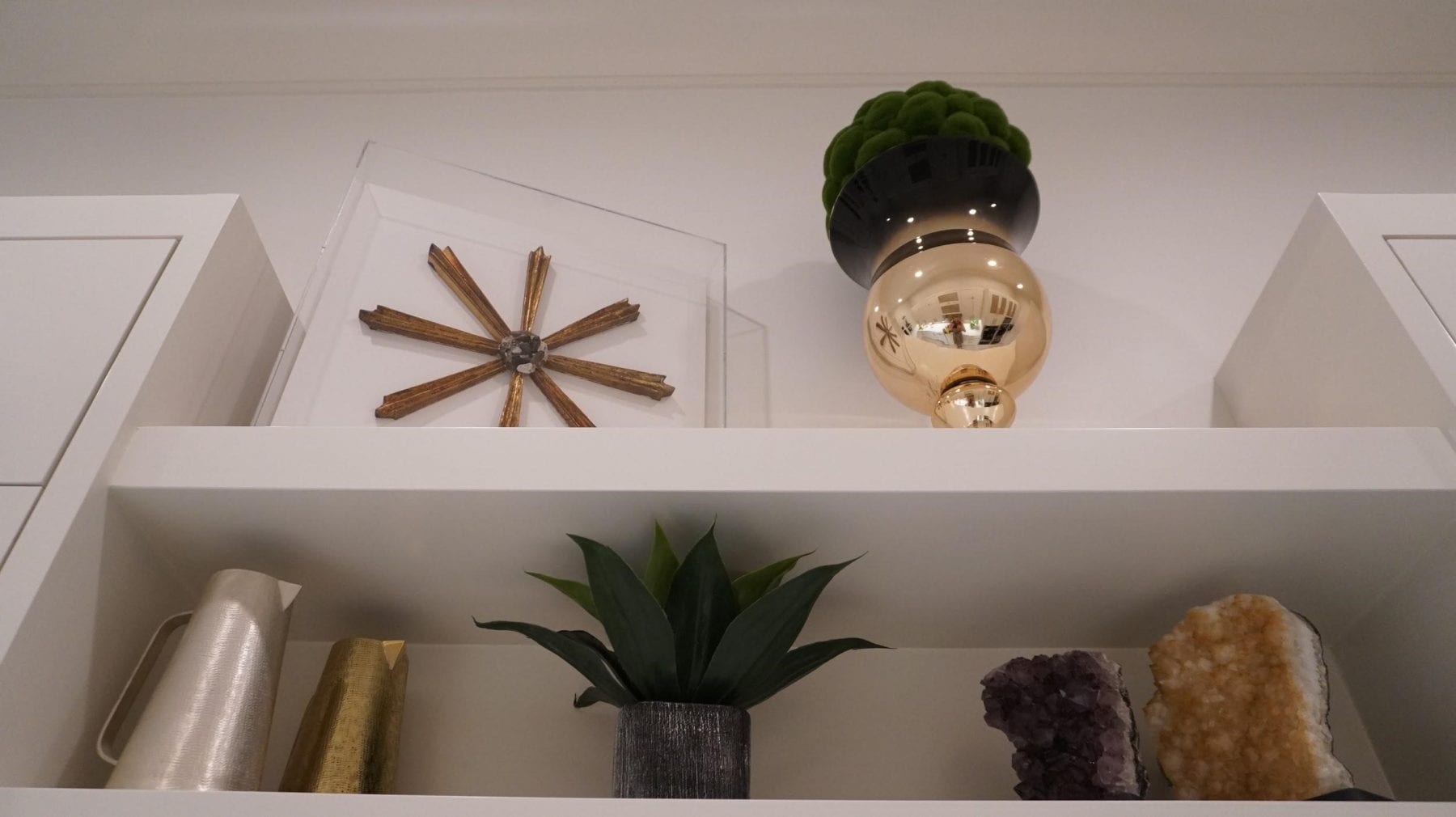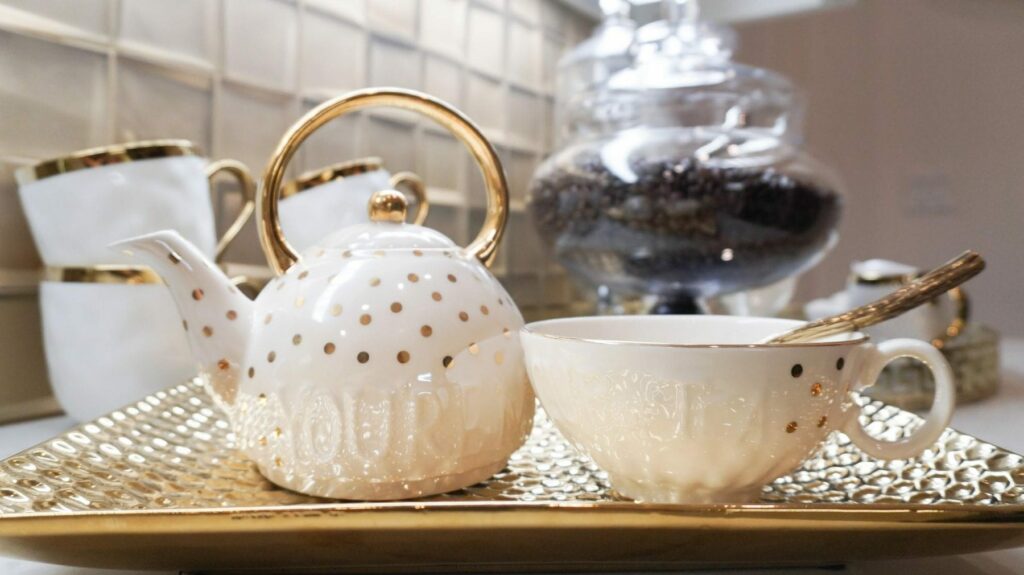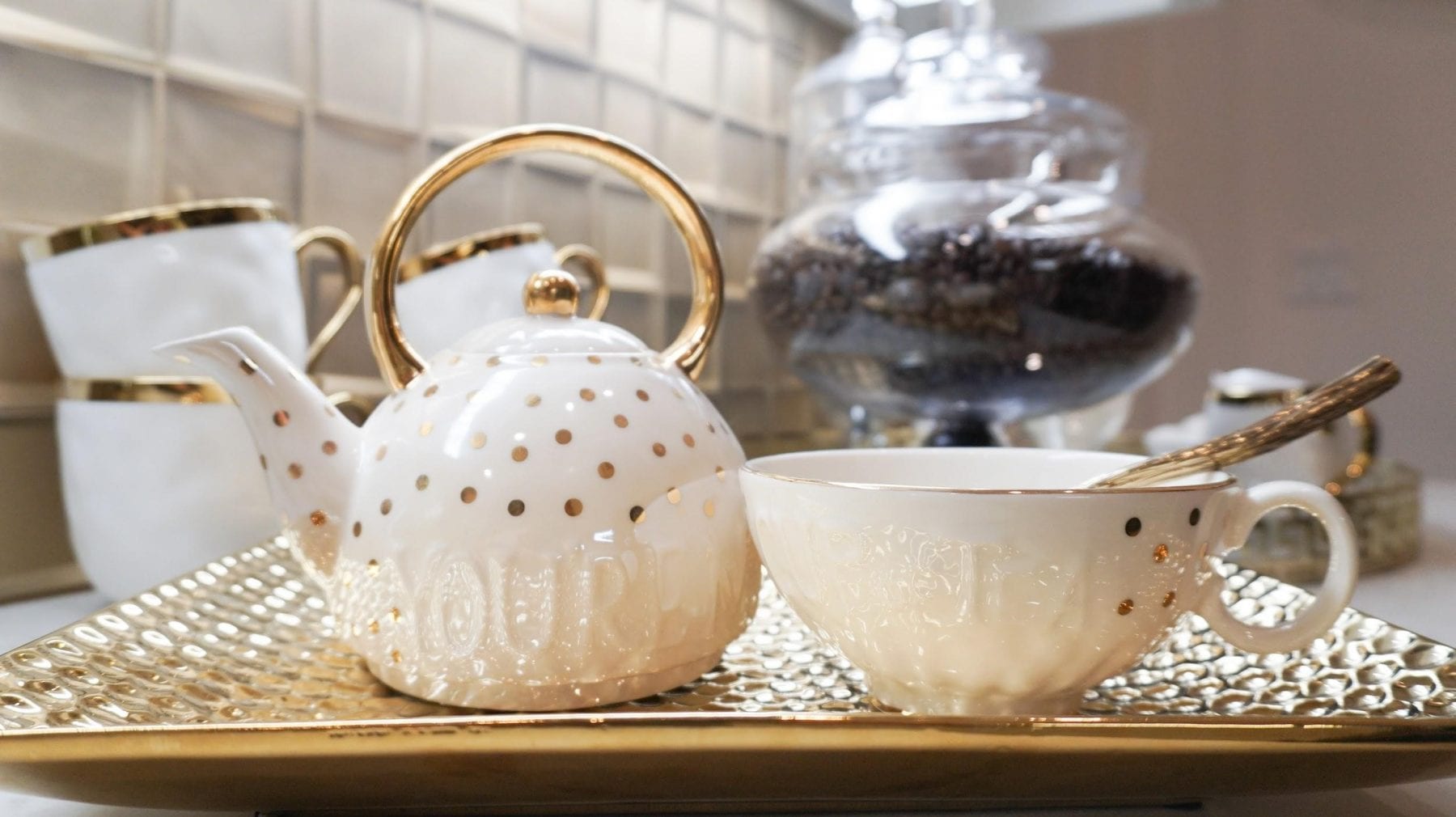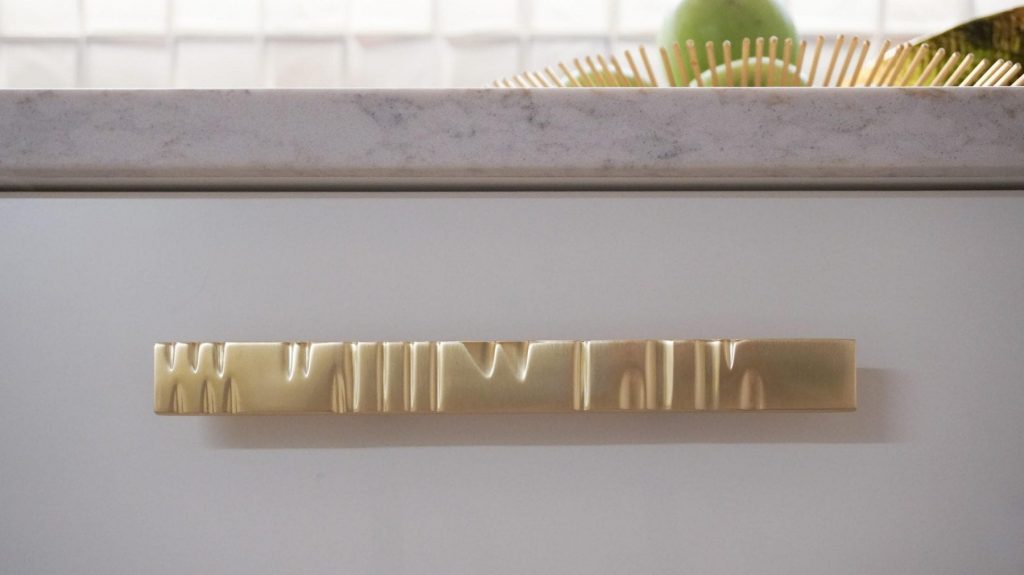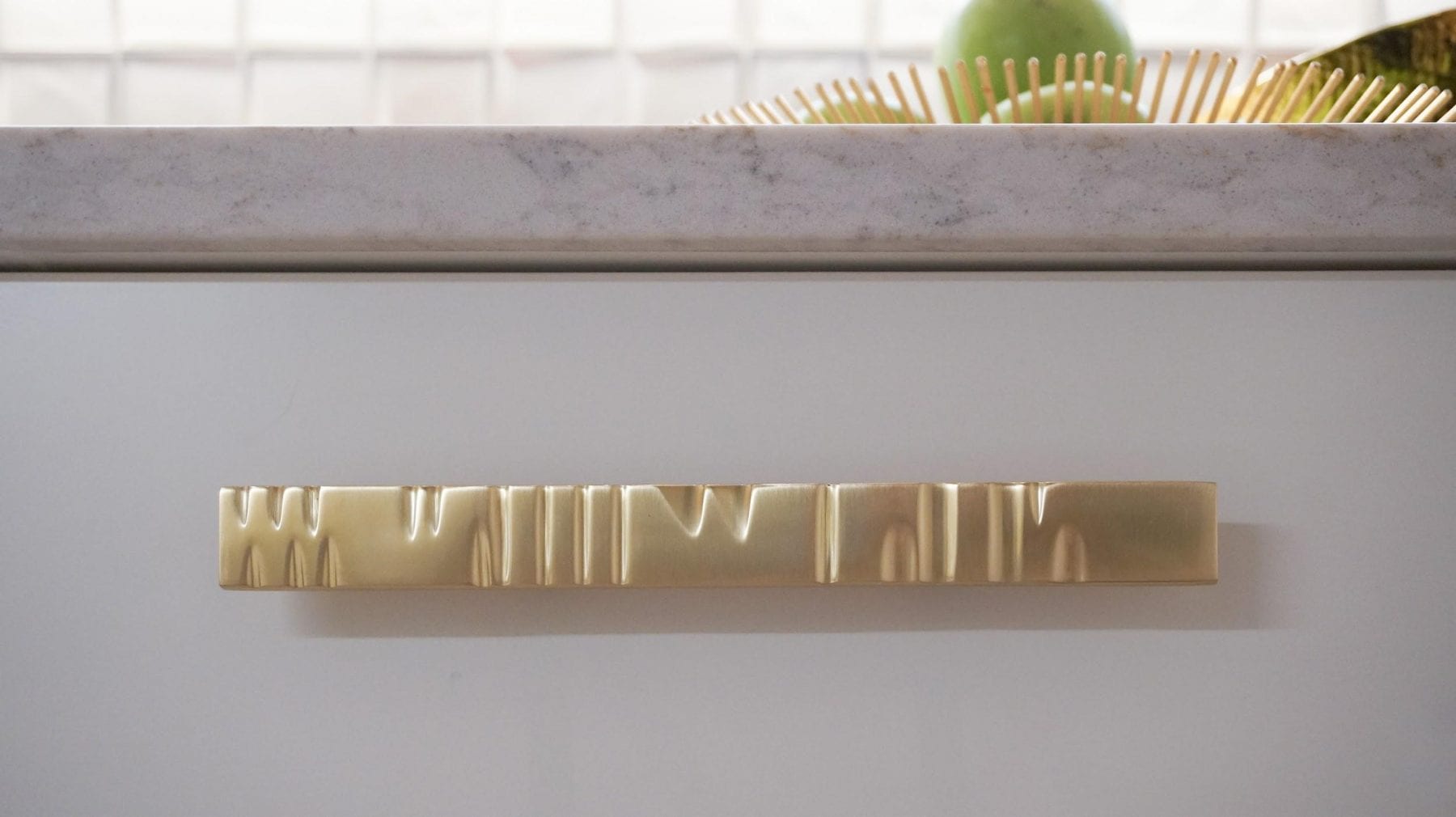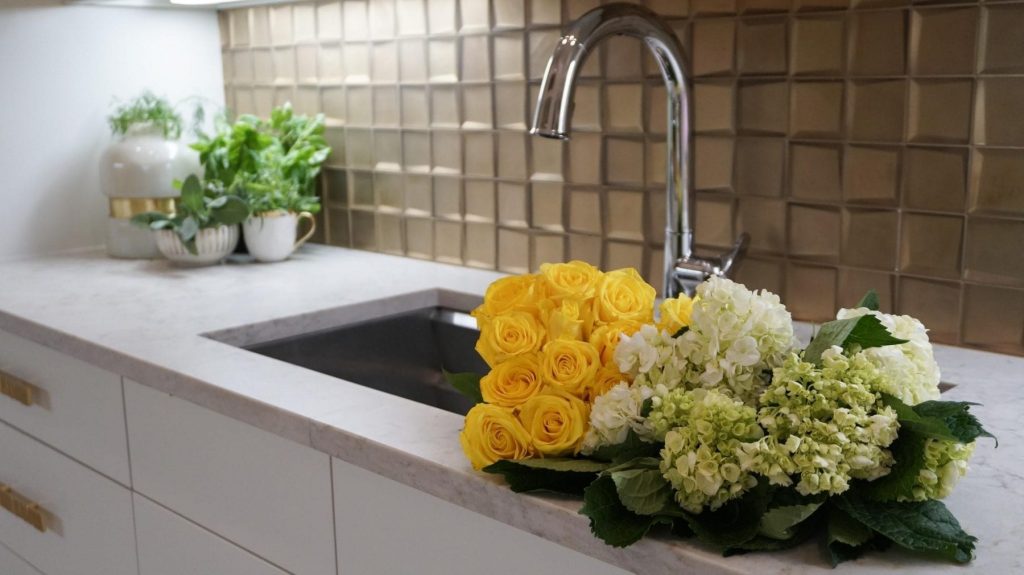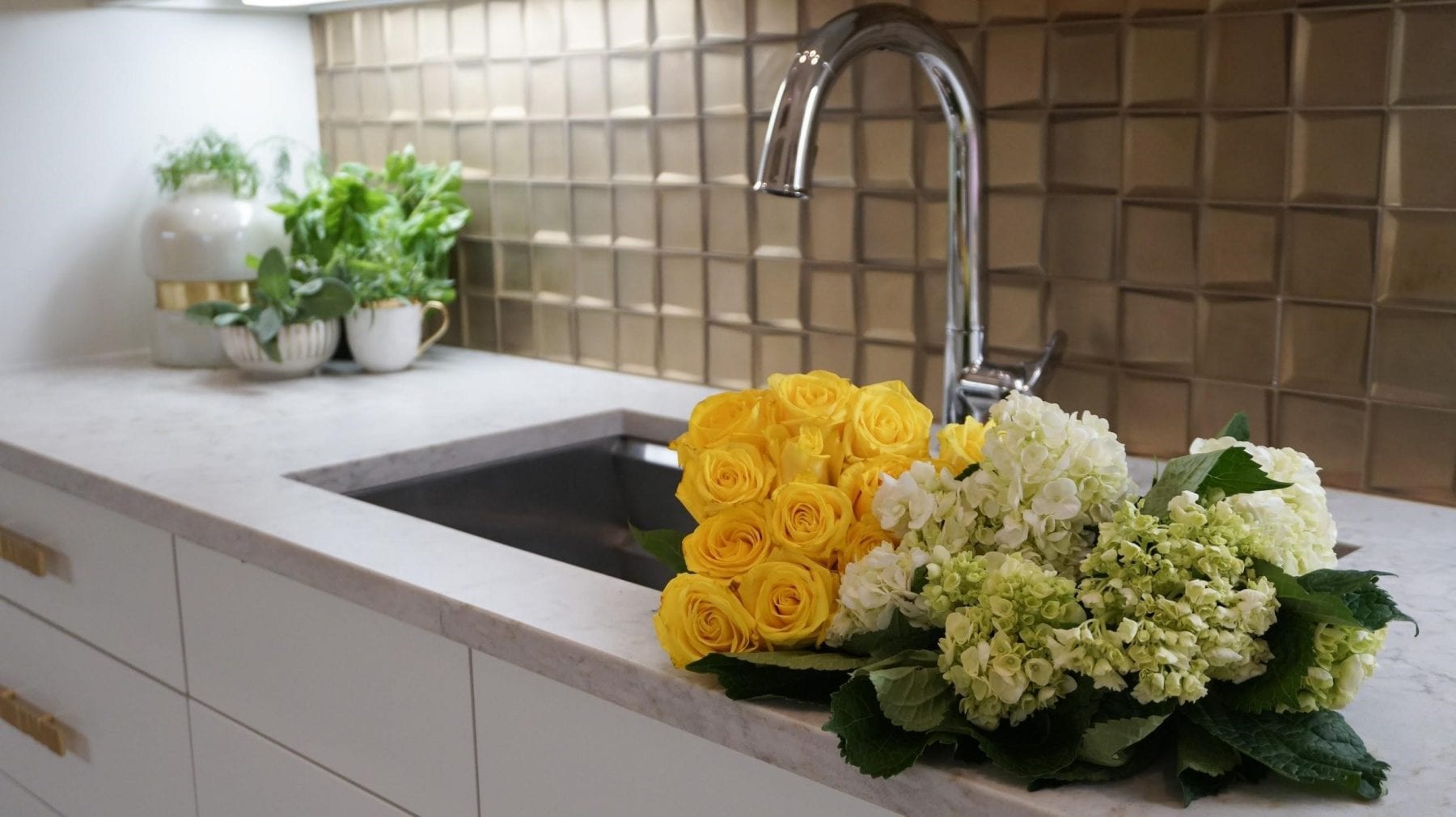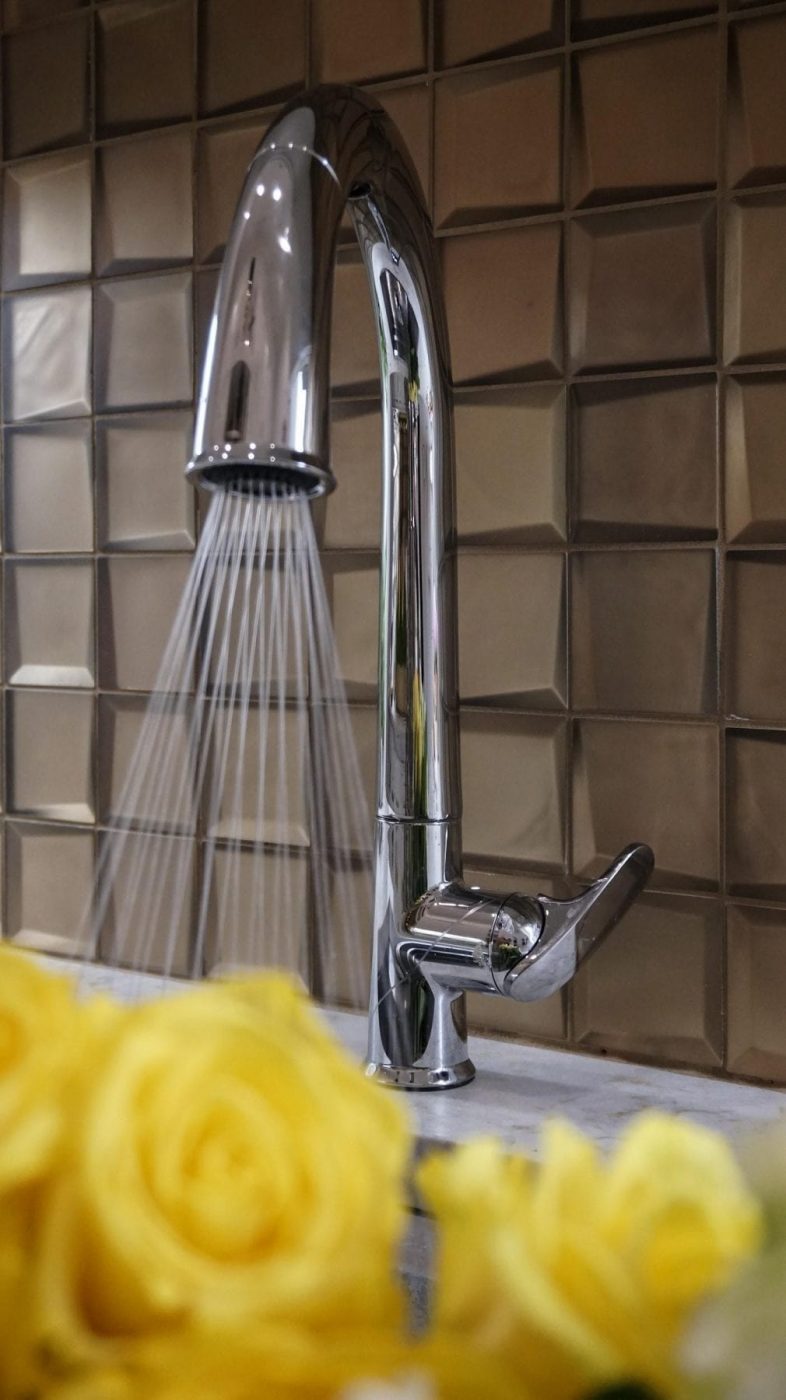 Chrome Kohler Faucet In Half Million Dollar Kitchen by Clive Christian X HGTV Design Star, Donna Moss from Donna Decorates Dallas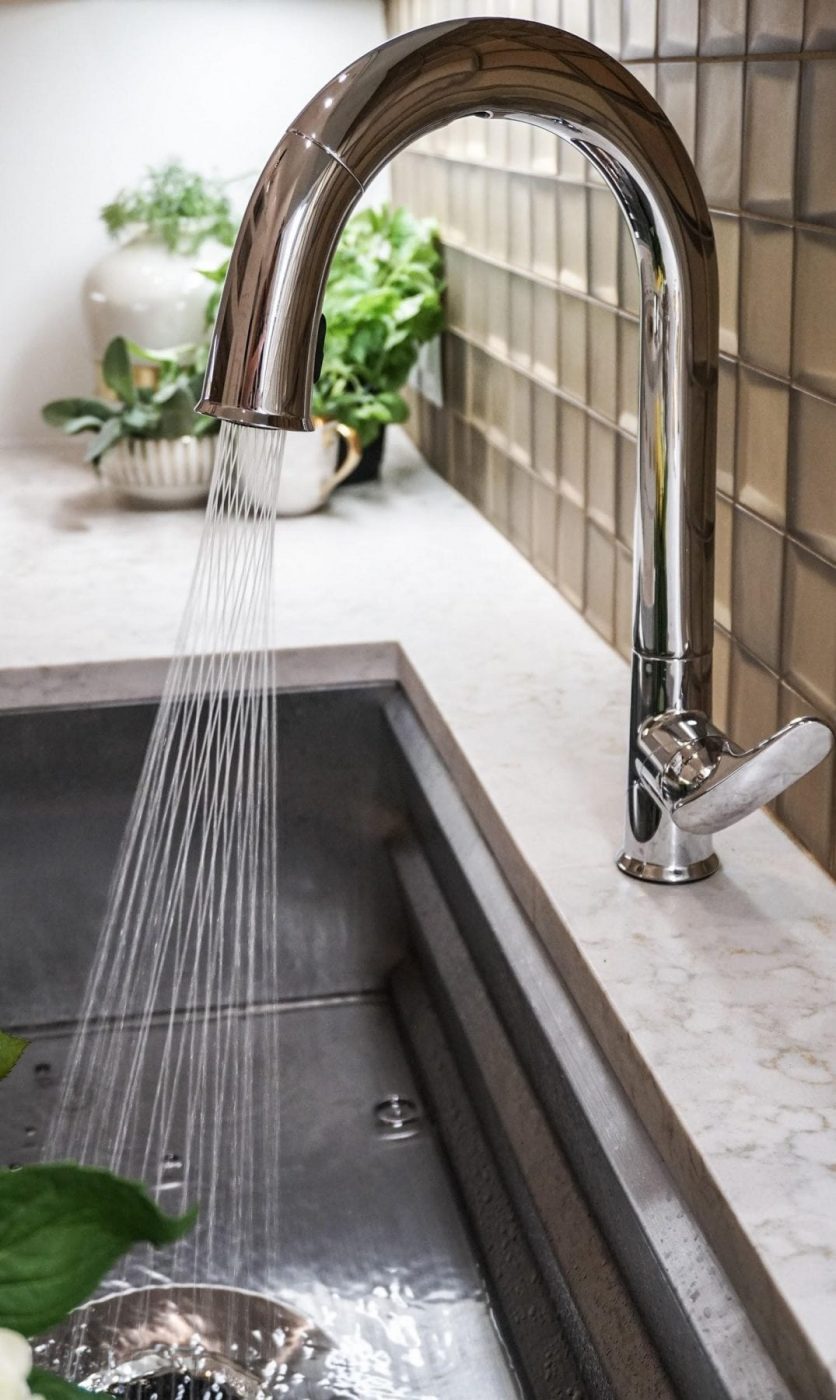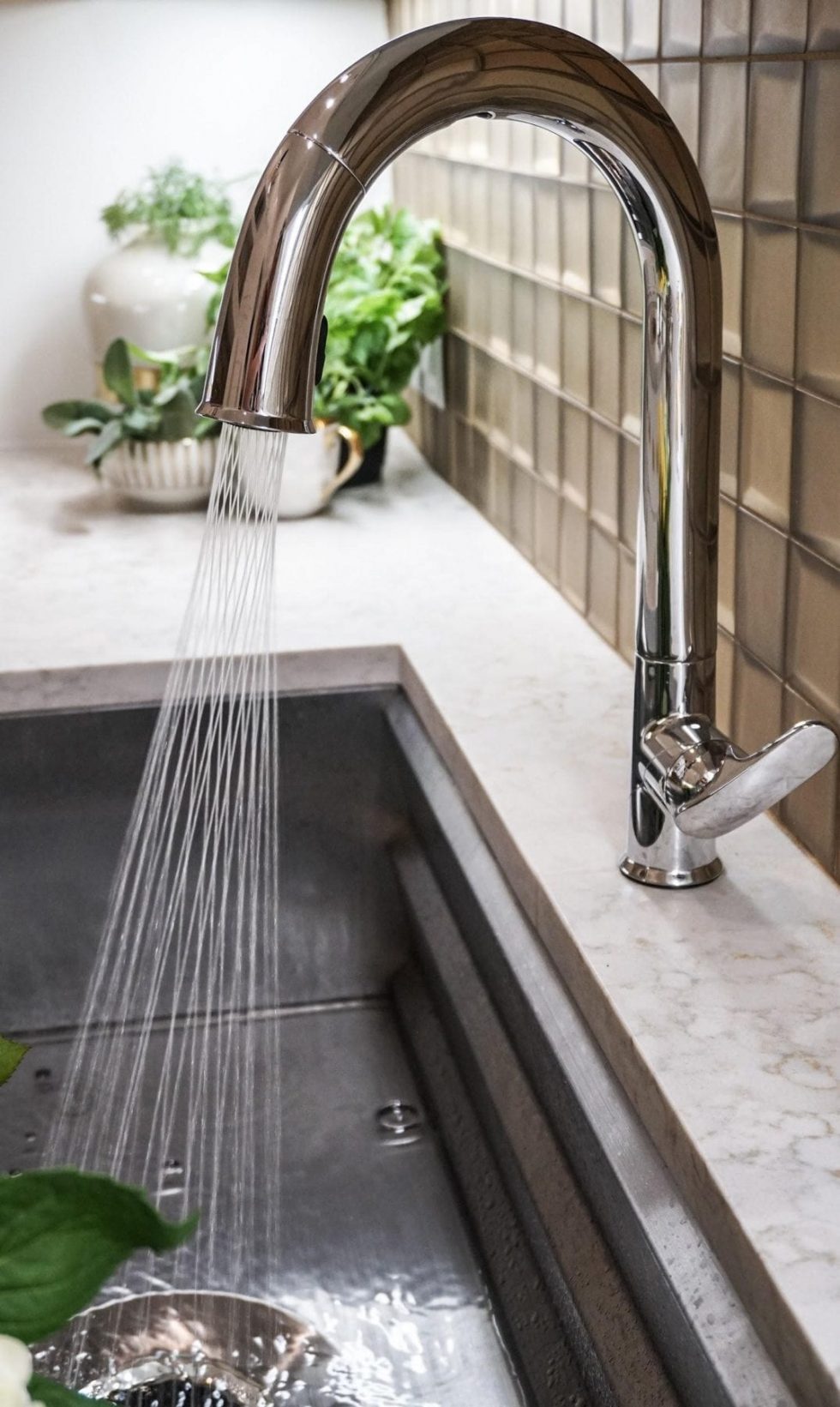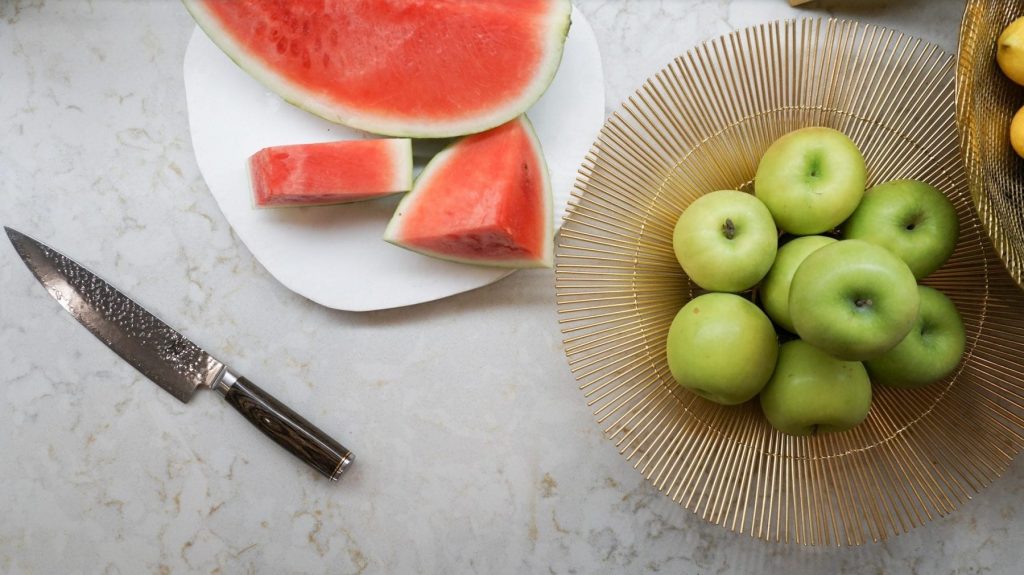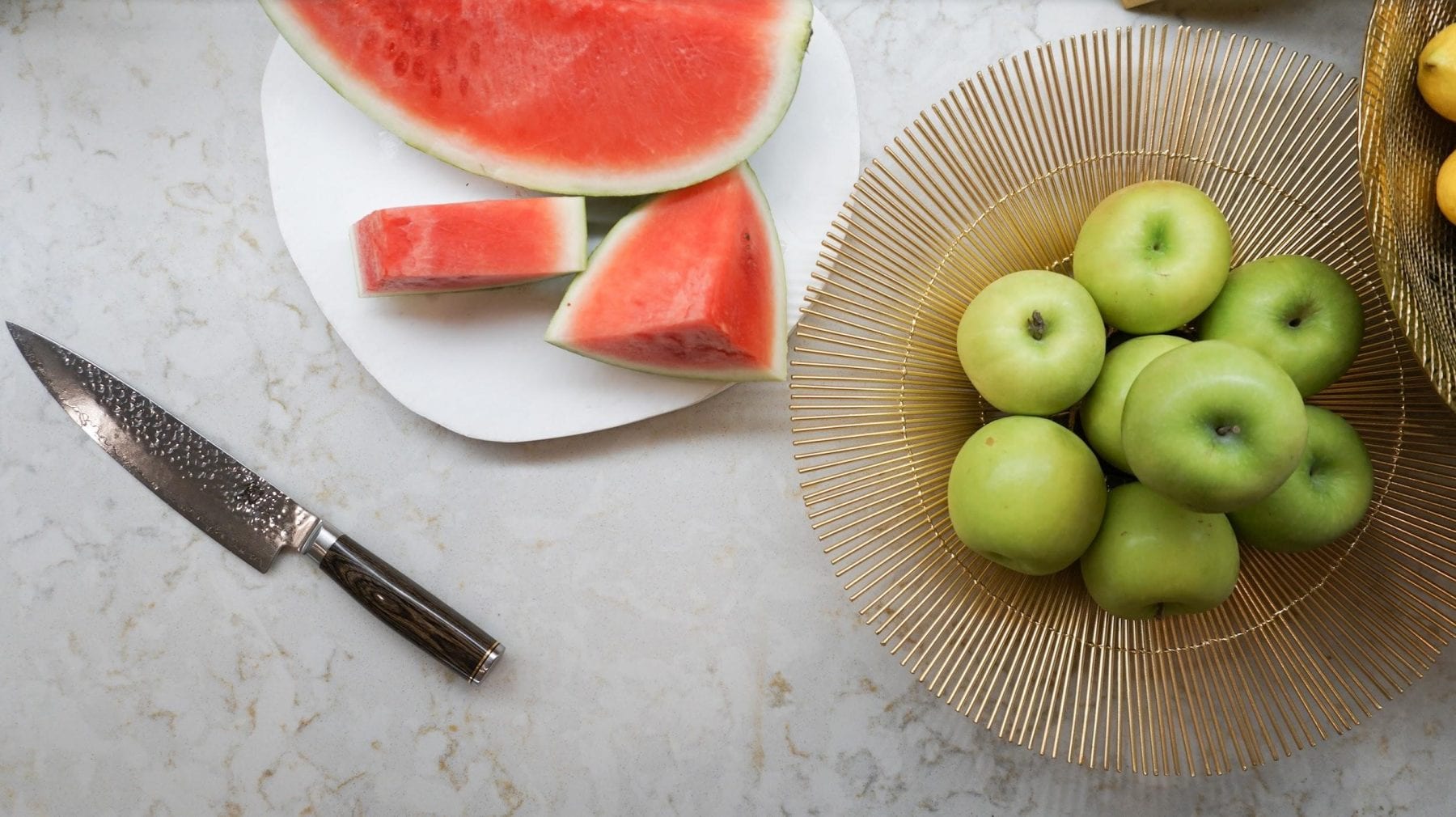 Cosentino Silestone Countertops In Half Million Dollar Kitchen by Clive Christian X HGTV Design Star, Donna Moss from Donna Decorates Dallas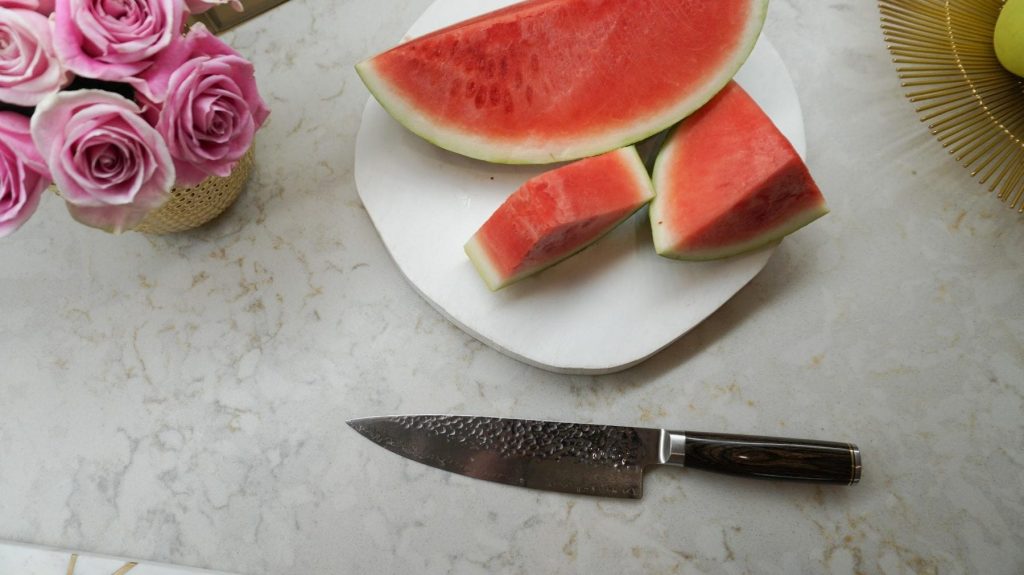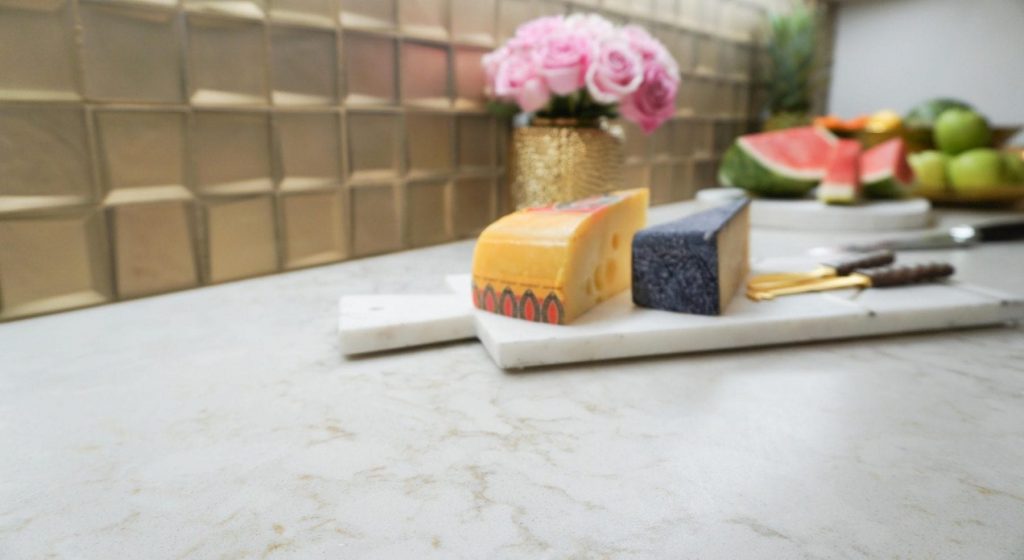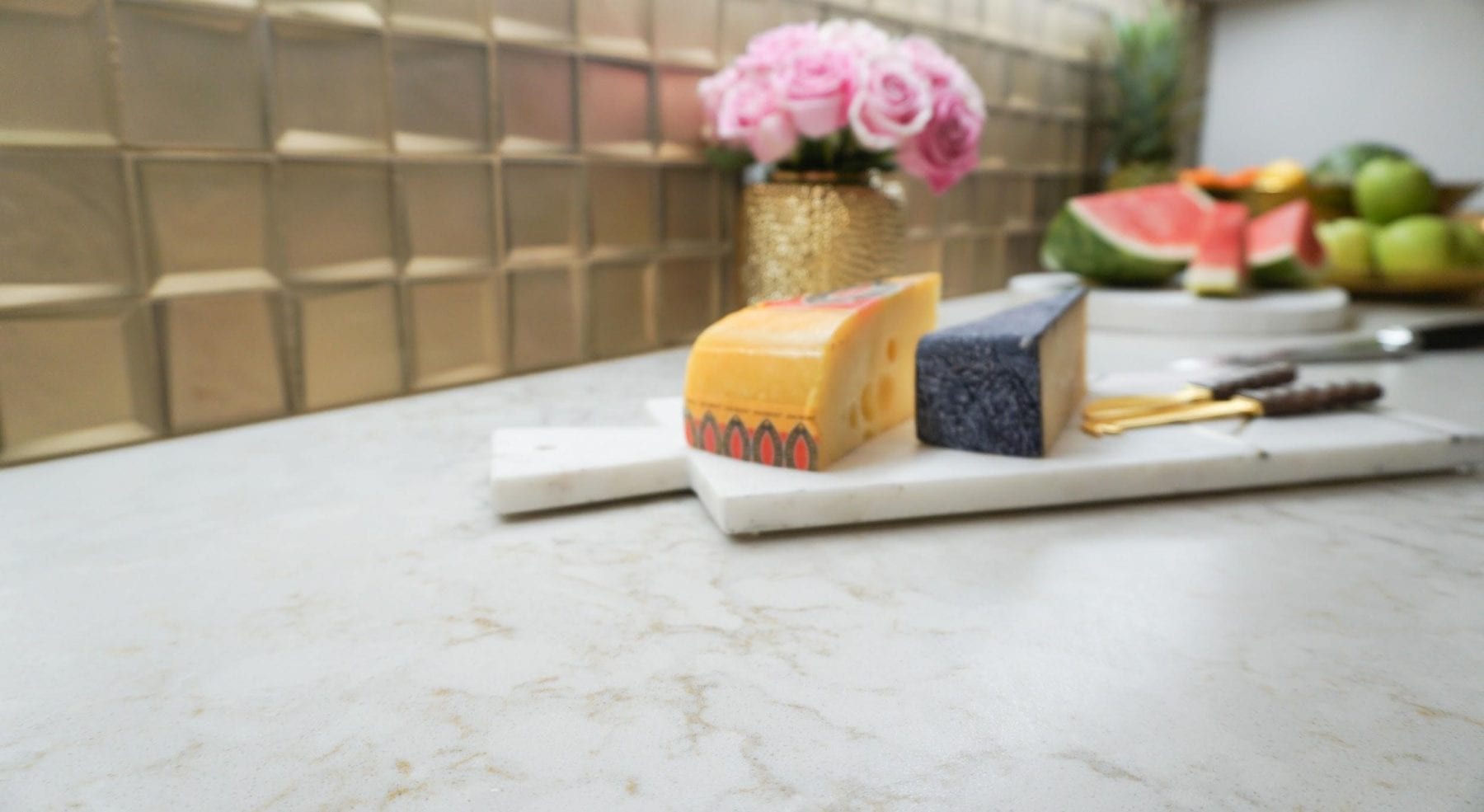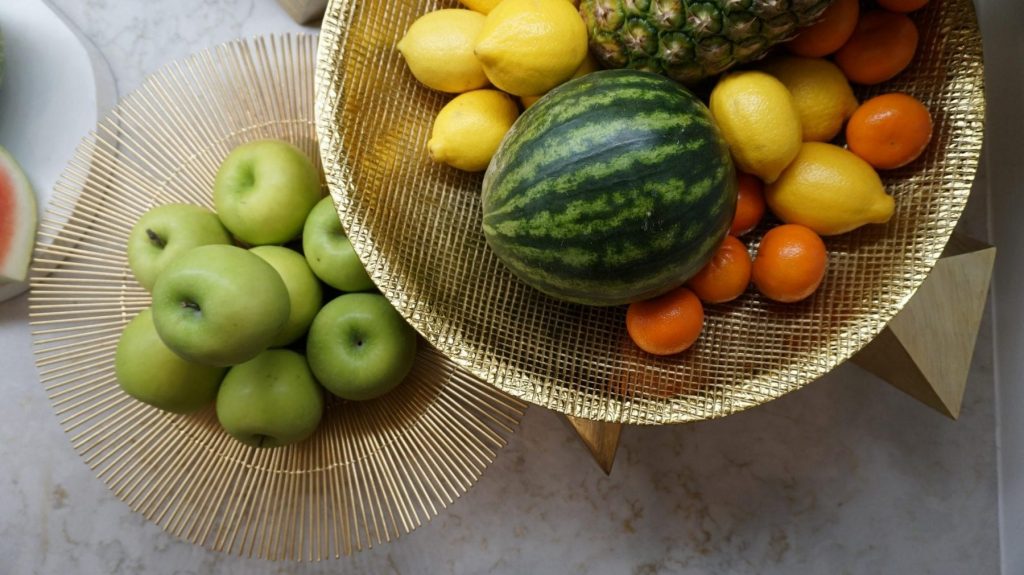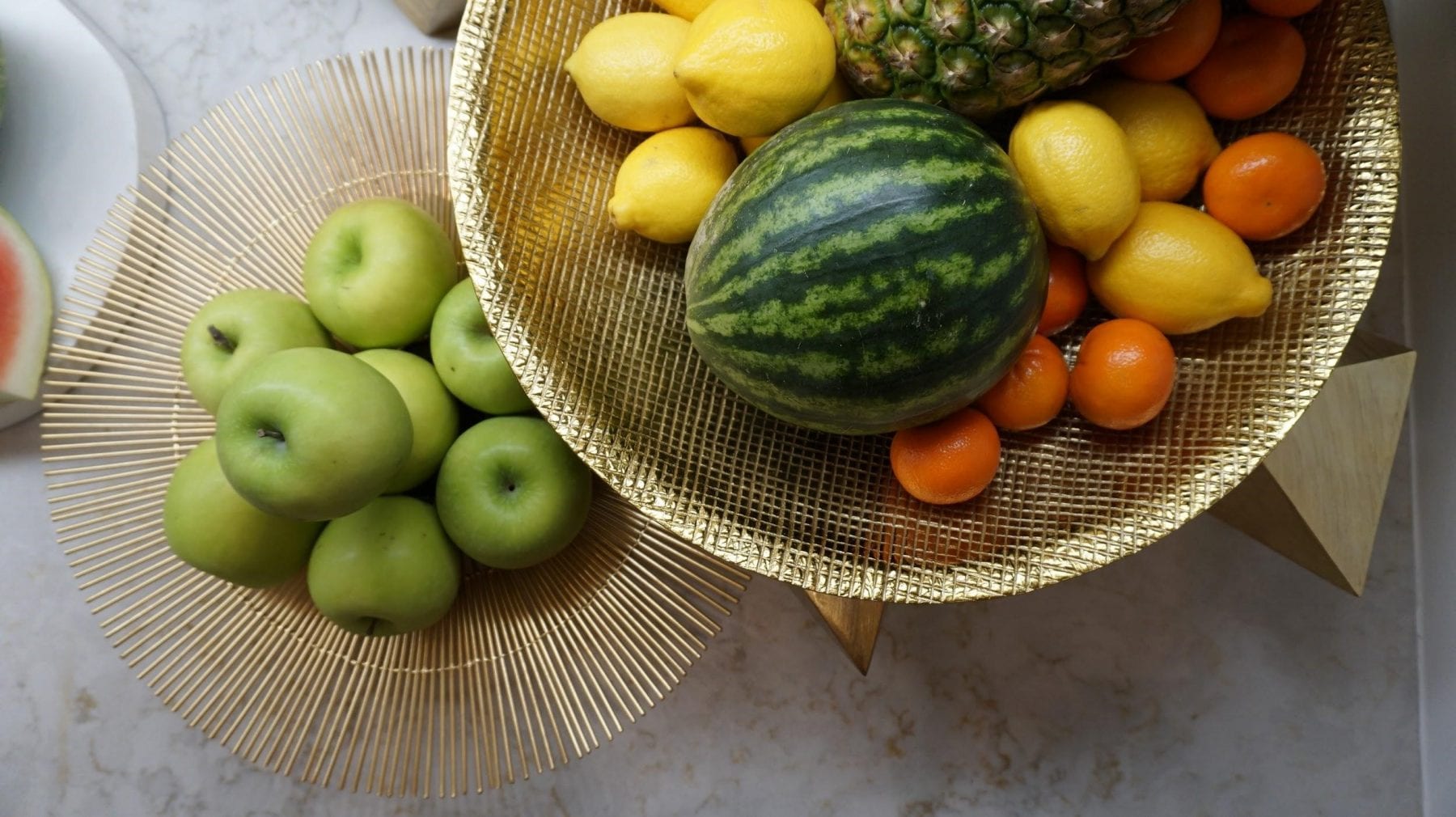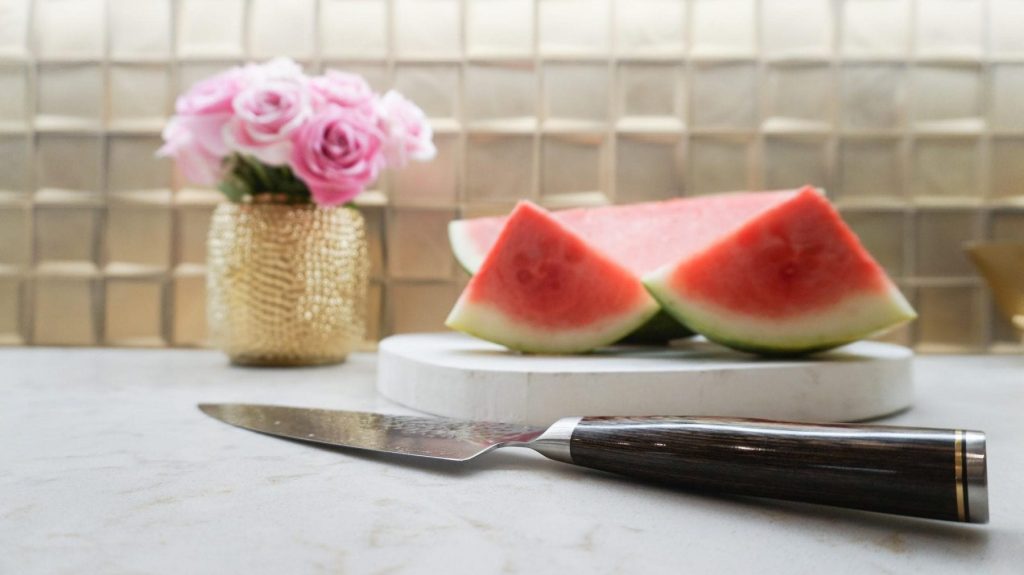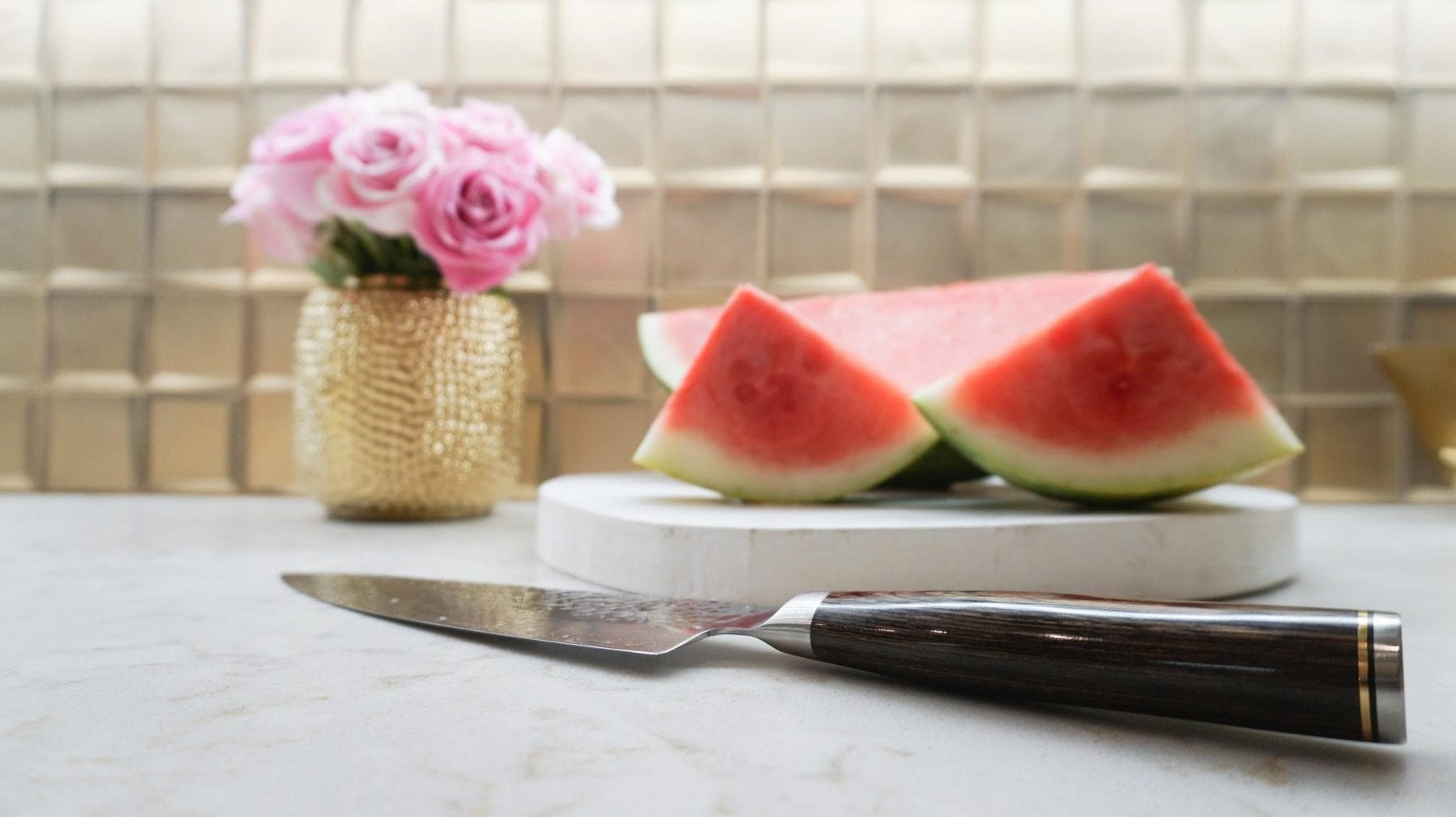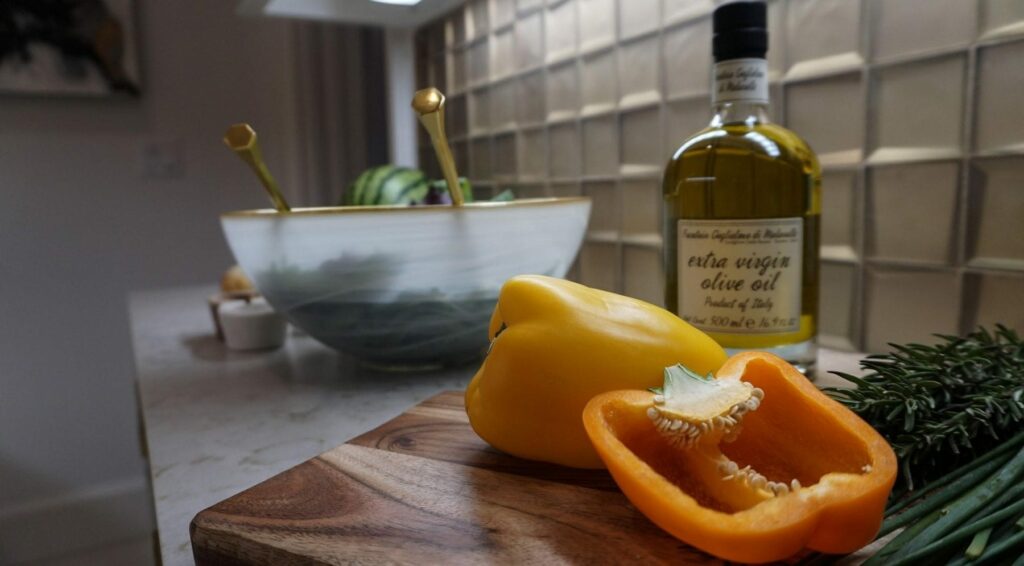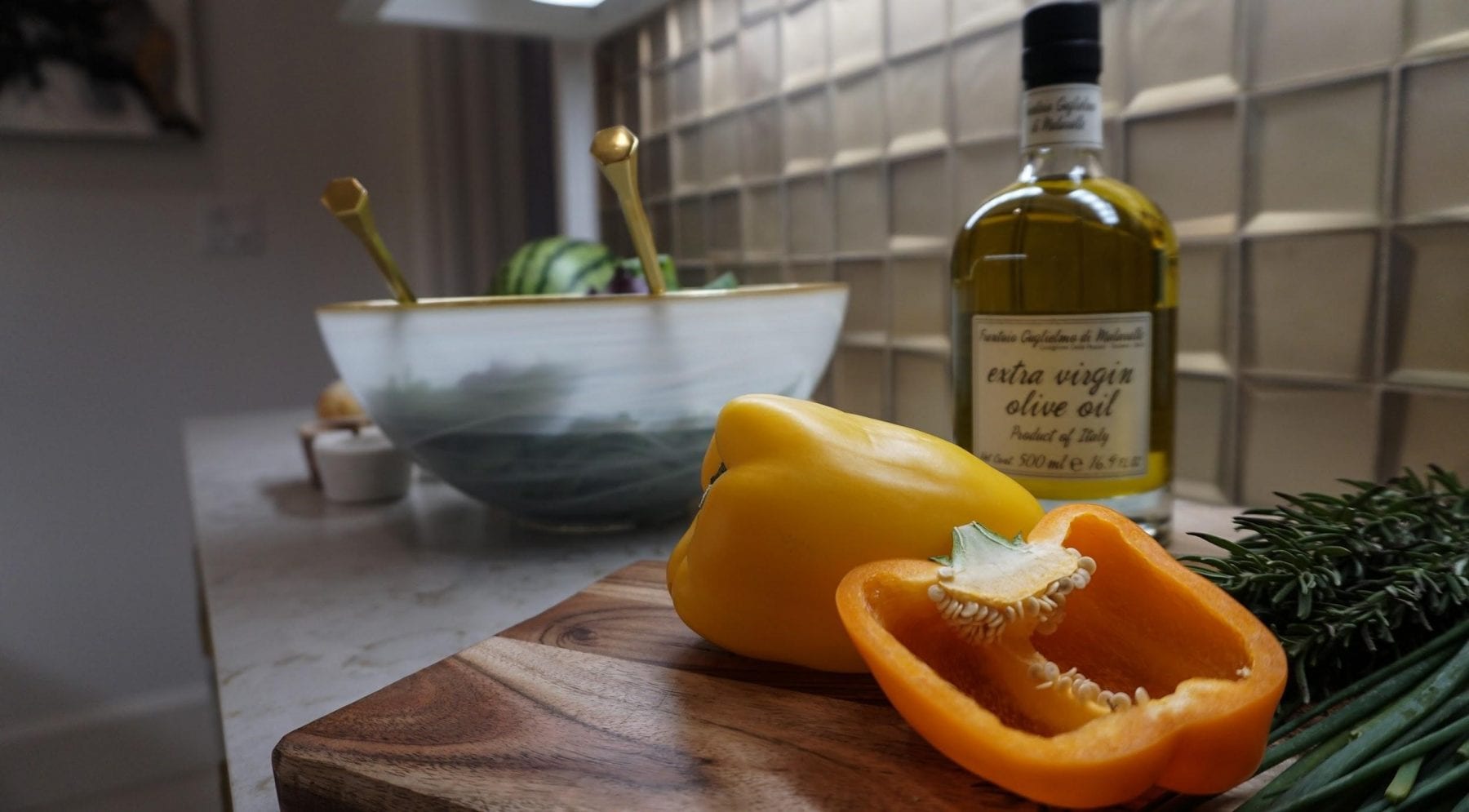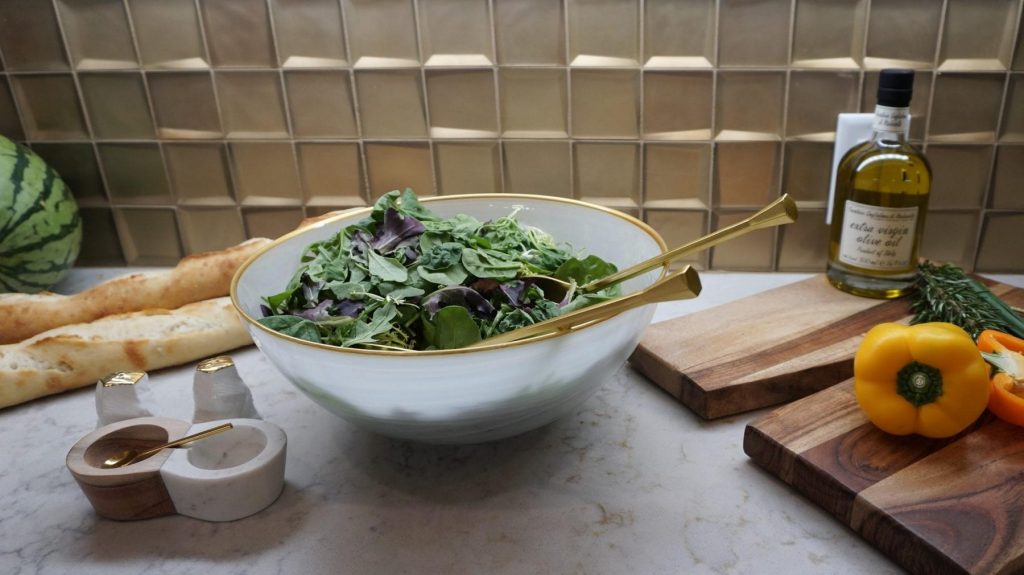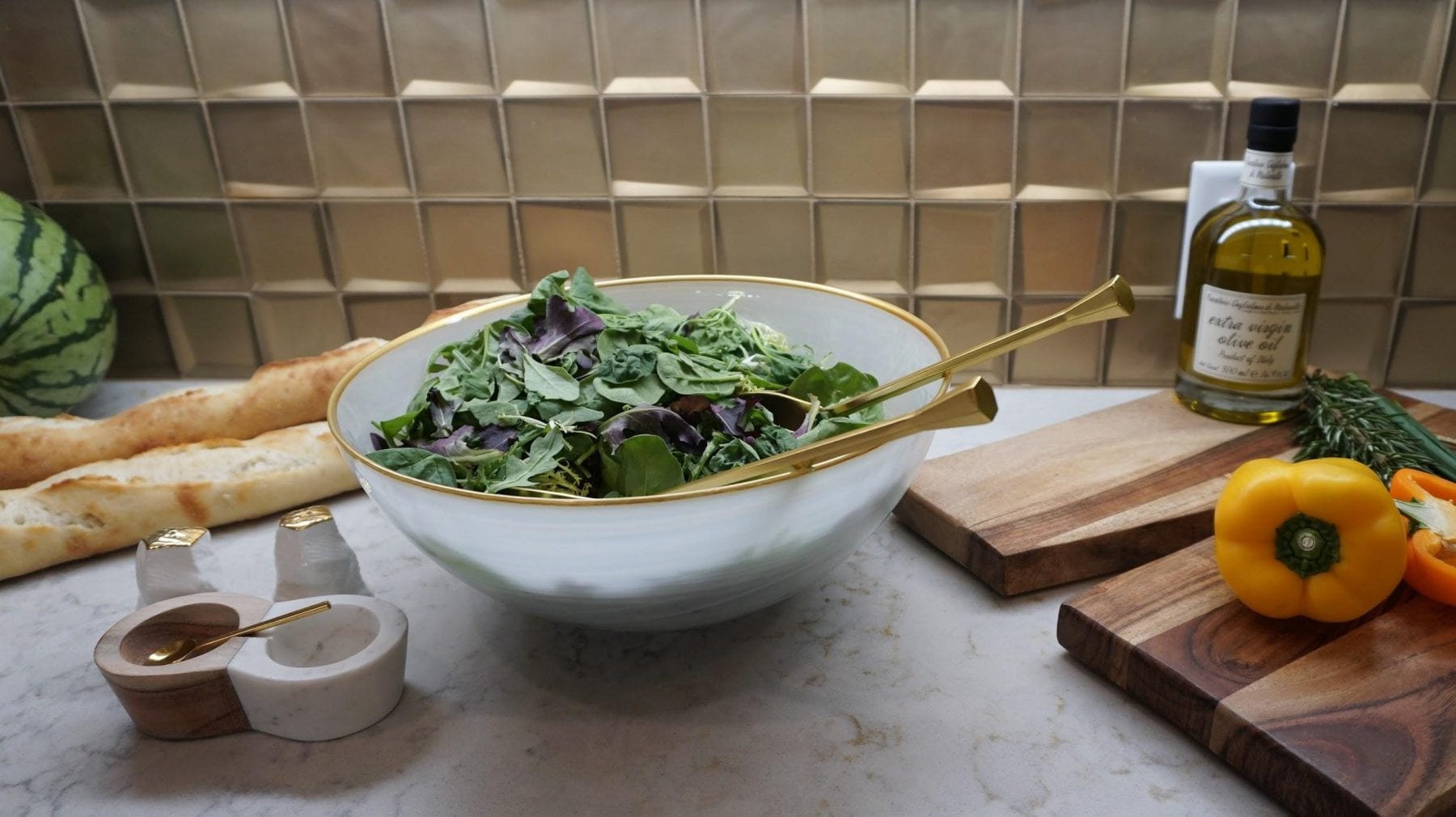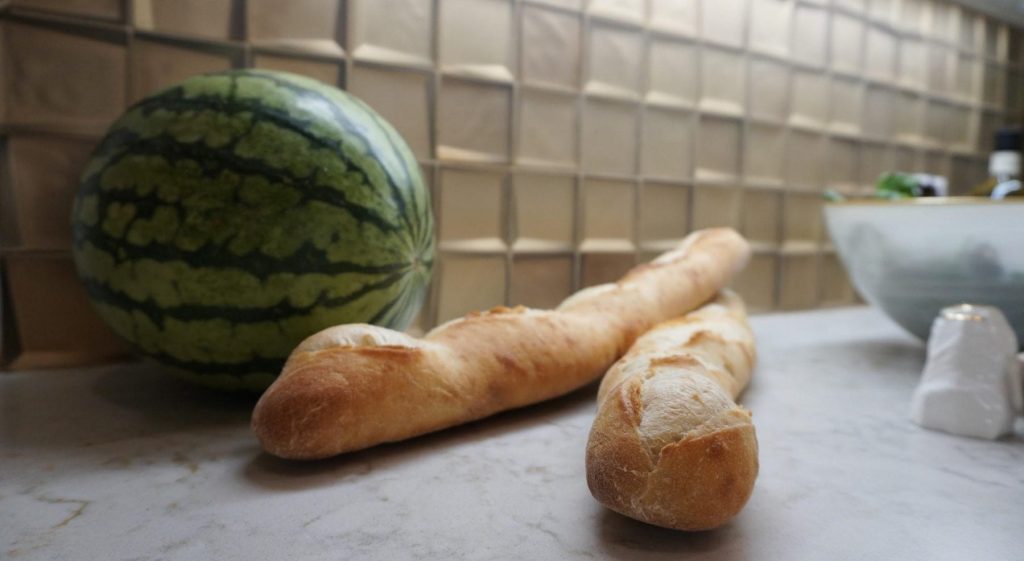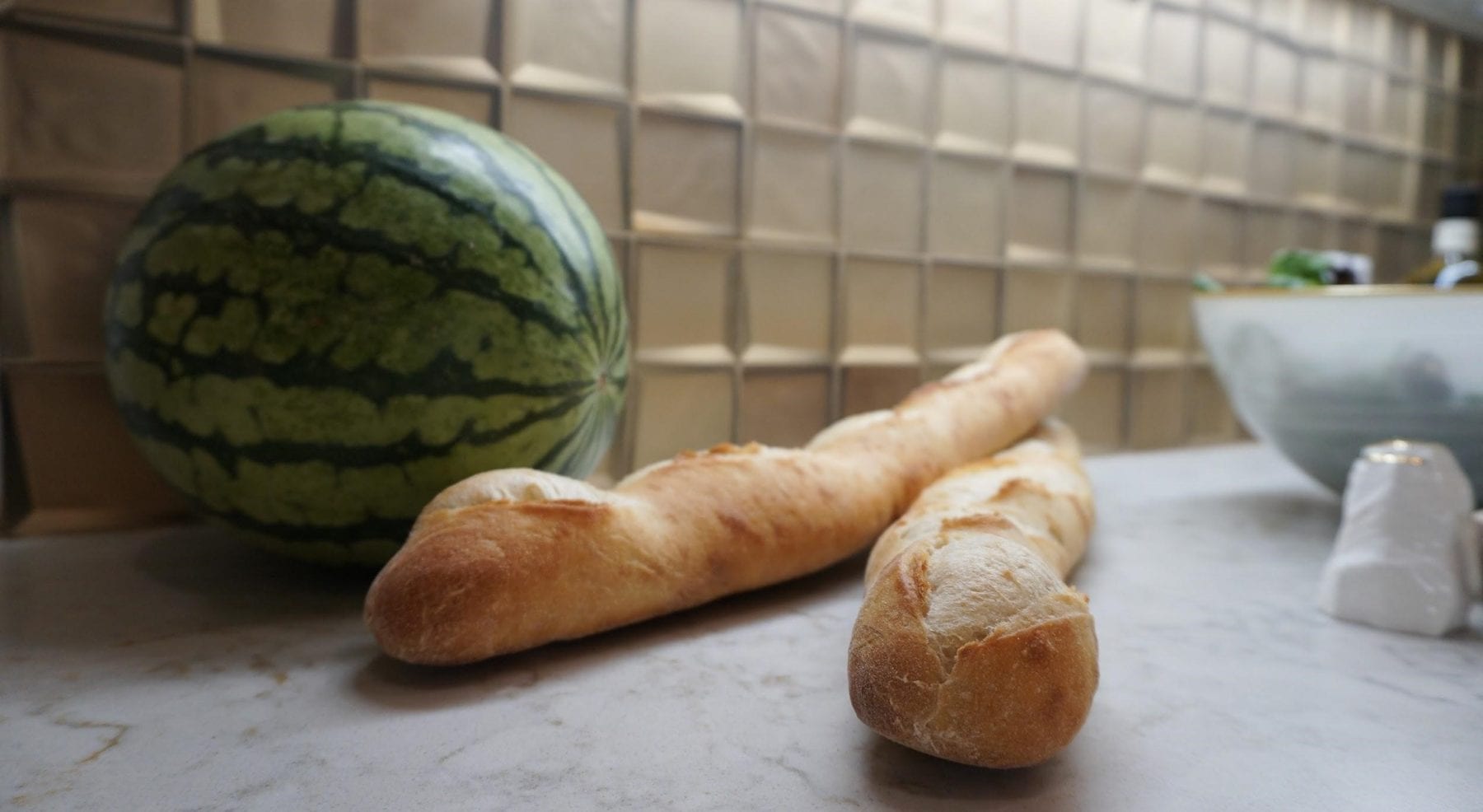 Wine Cellar Ideas In Multi-Million Dollar Texas Estate
Oh! And we haven't even made it to the wine room completely stocked with Moet Hennessy USA thanks to Big Creek Spirits & Wine of Southlake, Texas. If your wine room needs stocking and staging like this, Randy, the owner of Big Creek, is the man for the job!" Sorry, the photographs with the glitz, glass, and reflections don't do this room justice. Subscribe to Traditional Home magazine and watch for their professional photos. The beautiful handmade crystallized Maya Romanoff paper doesn't even show up here 🙁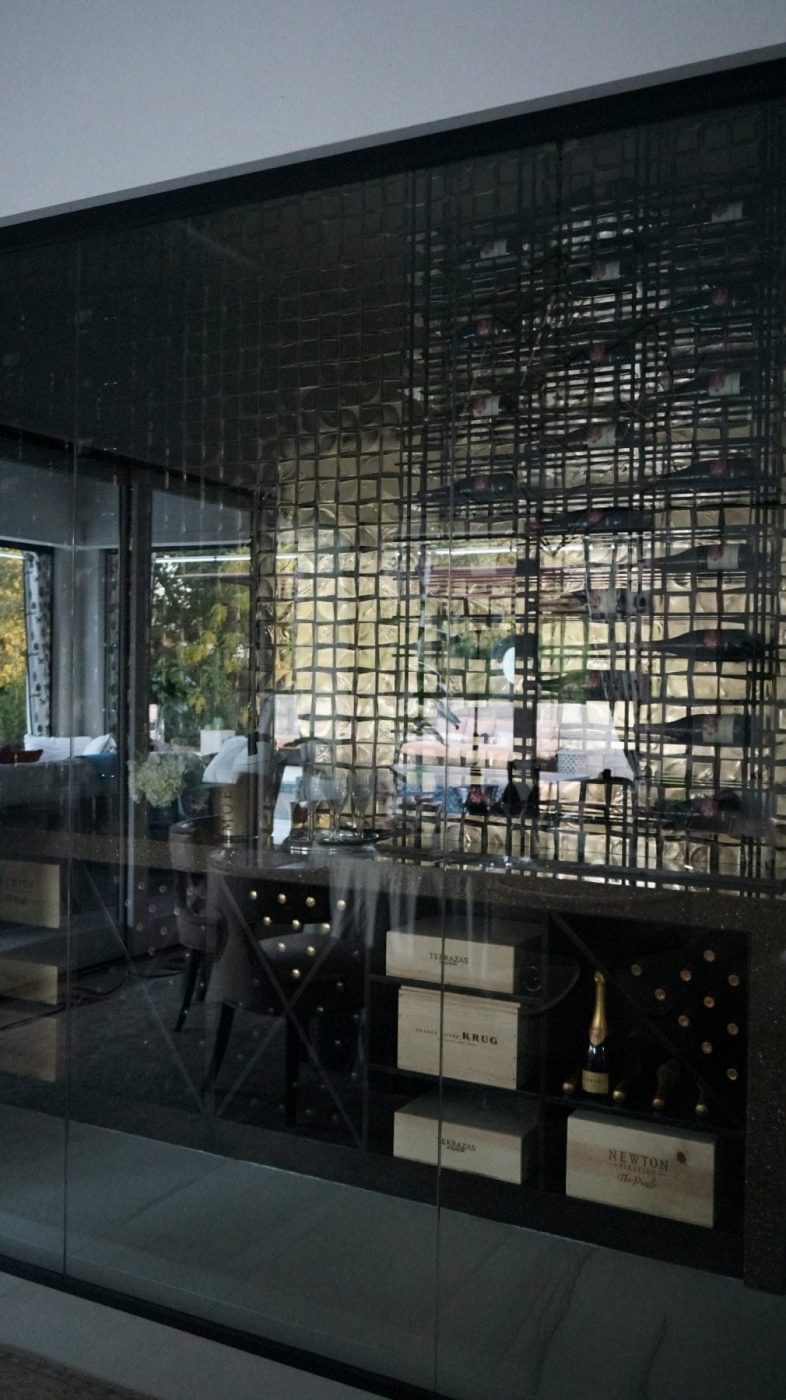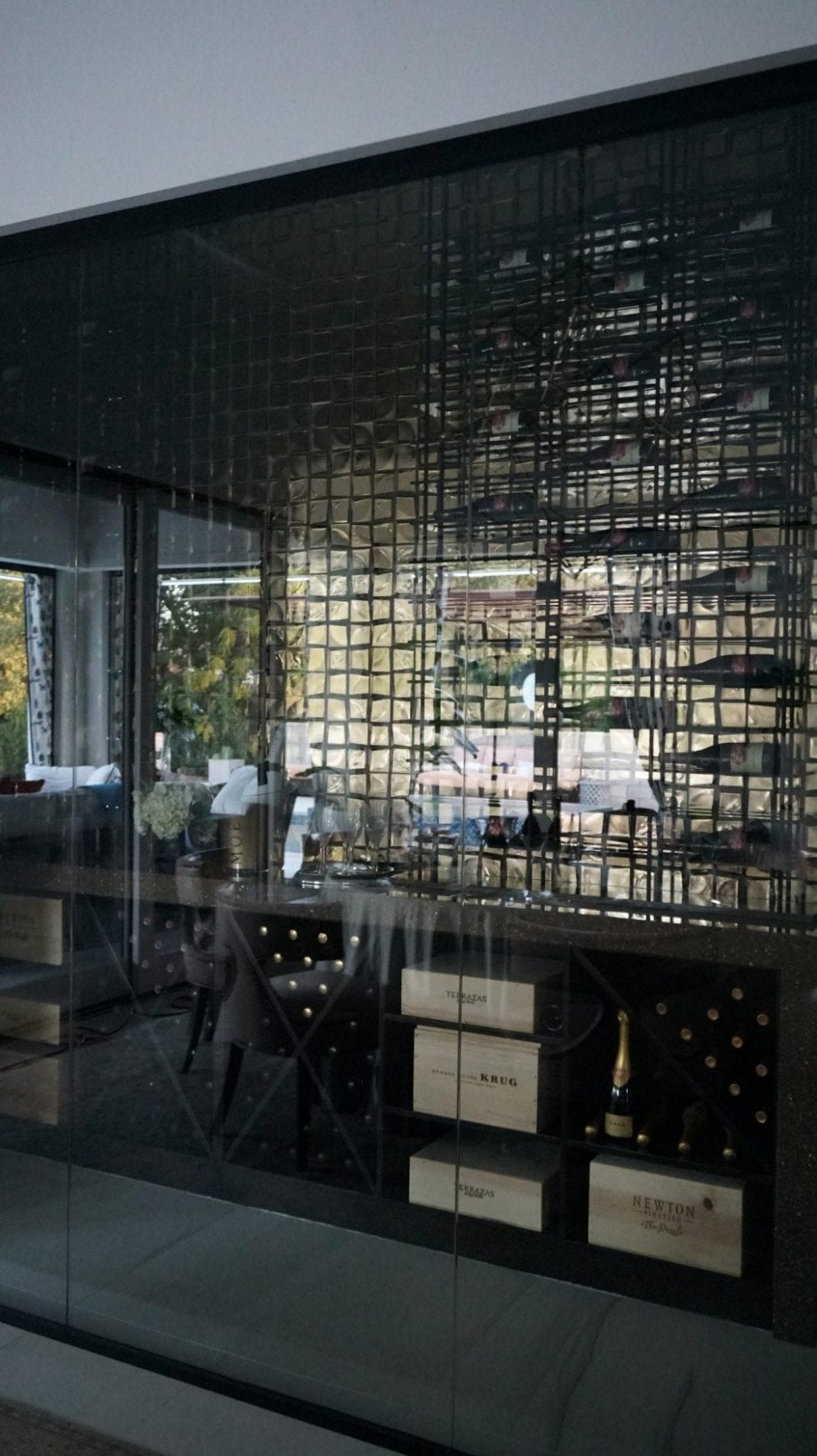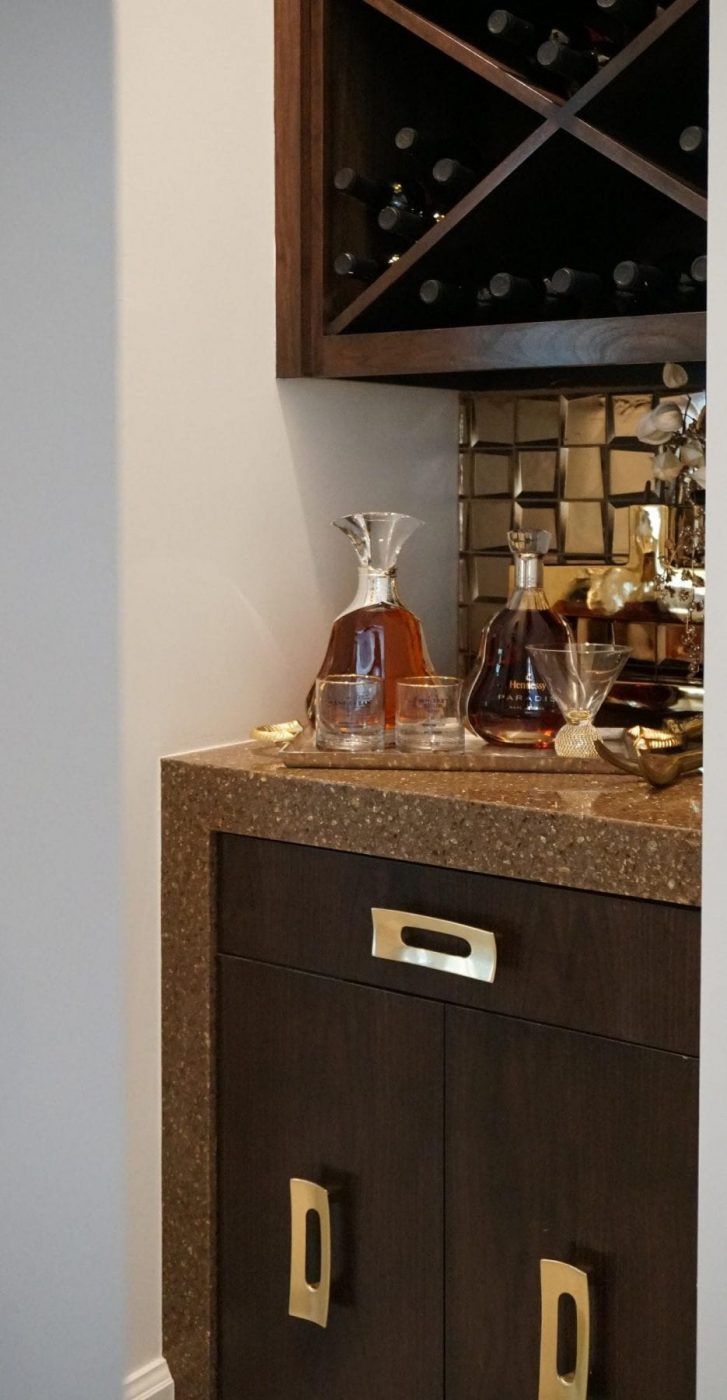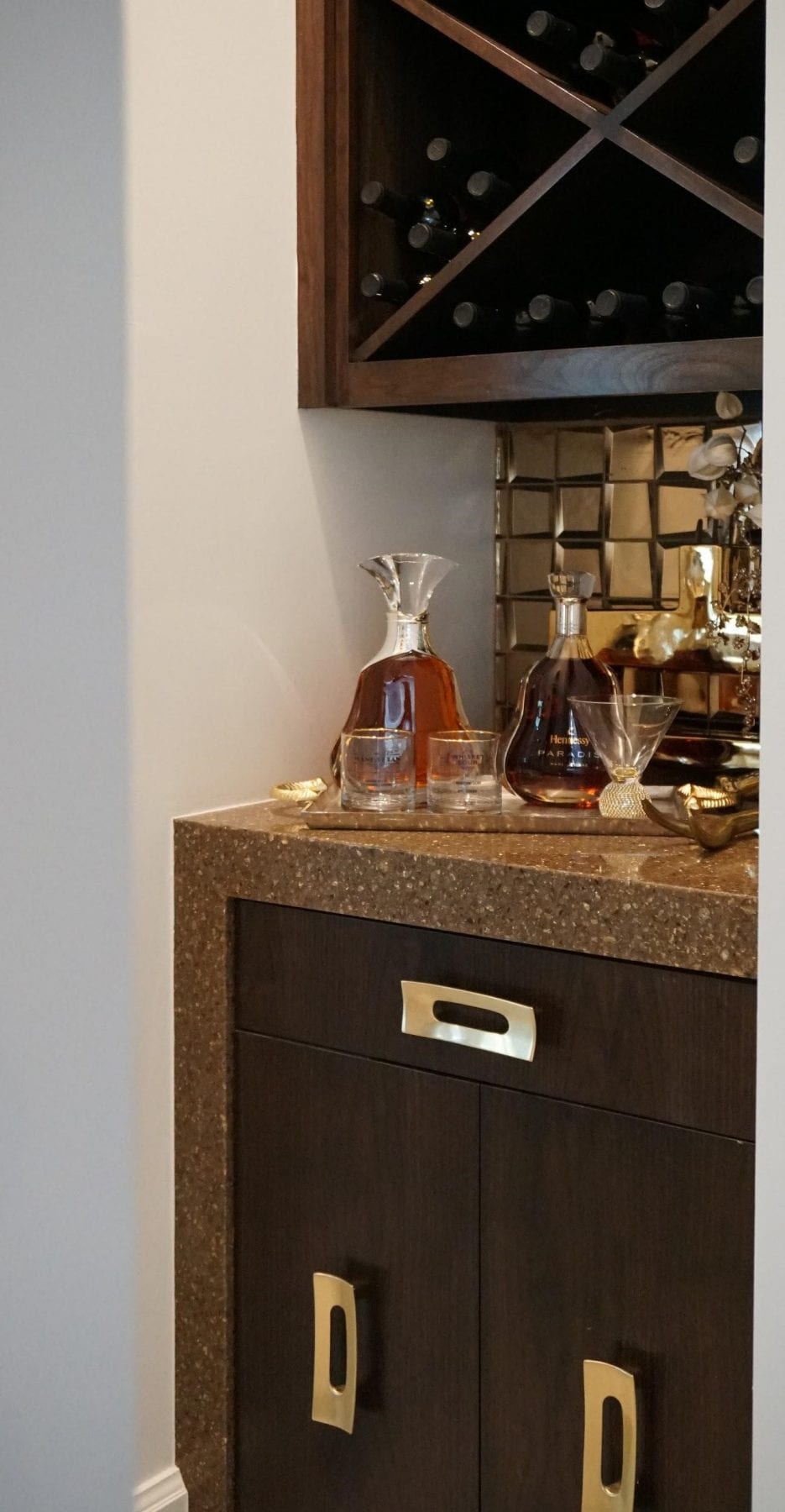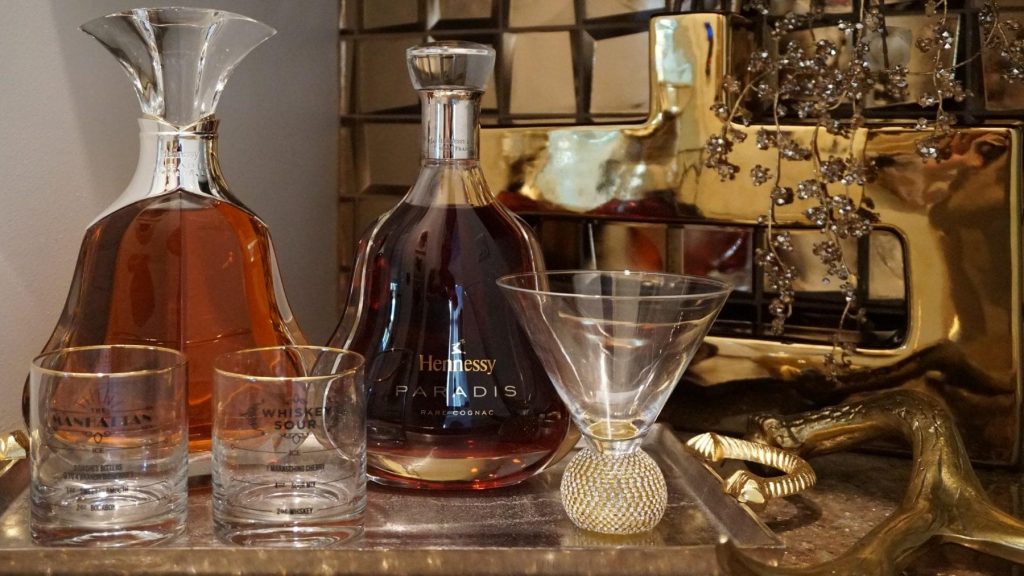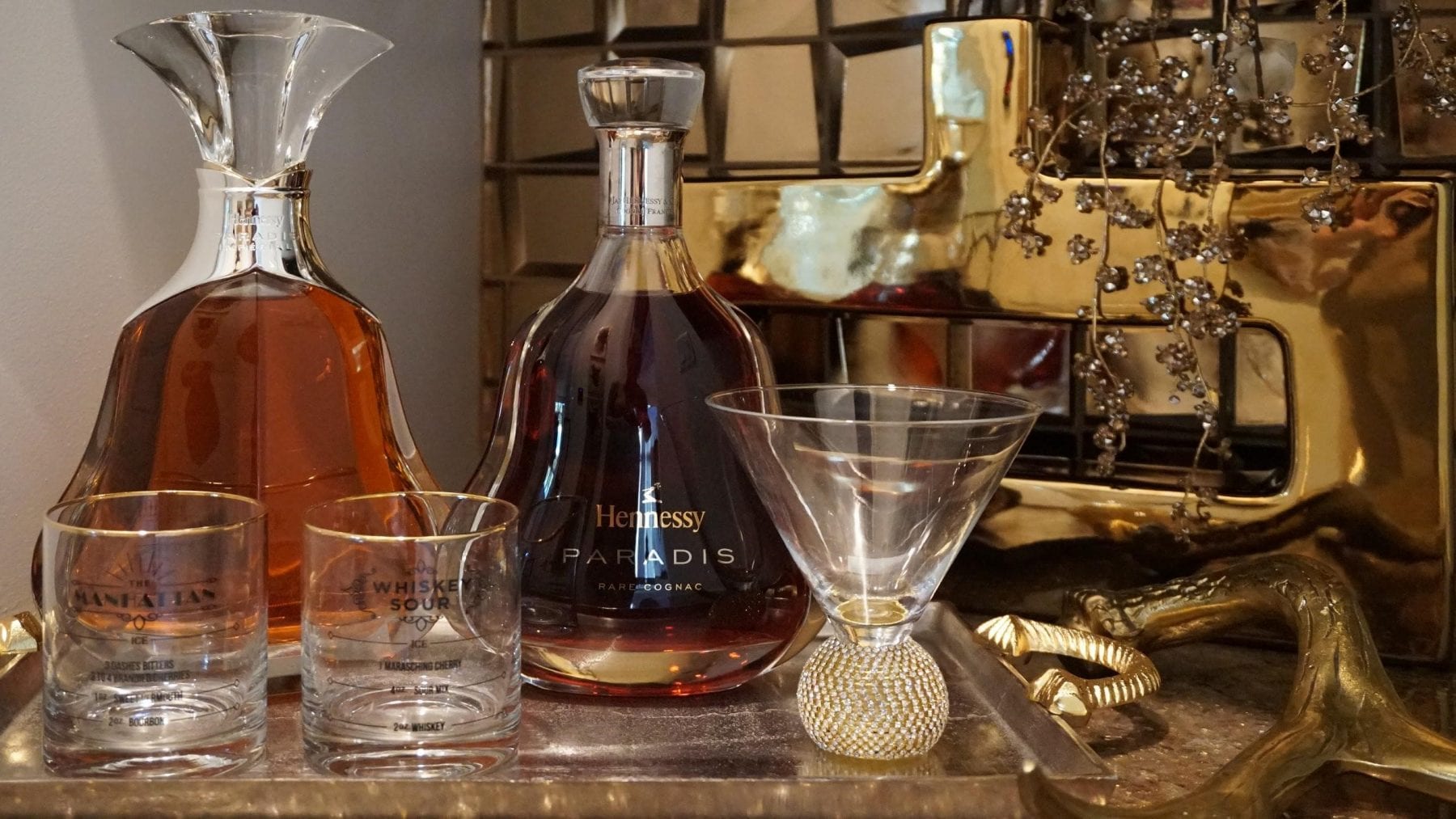 Outdoor Kitchen Design Ideas In Multi-Million Dollar Texas Estate
As if that wasn't enough designing for the Dallas Decorators Showhouse host, Donna also designed the outdoor kitchen, and Kimberly Schlegel Whitman, author, public speaker, and lifestyle maven partnered with her to design the tablescape. "I love everything monogrammed," Kimberly says. "I incorporated monogrammed dinnerware and fringed linens based on the iridescent tiles around the pool—blues, silver, and green pops." And when she says she loves monograms, she's not lying. Monograms for the Home: The Art of Making Your Mark is the seventh book that Kimberly has written, with an eighth due to be published in 2018.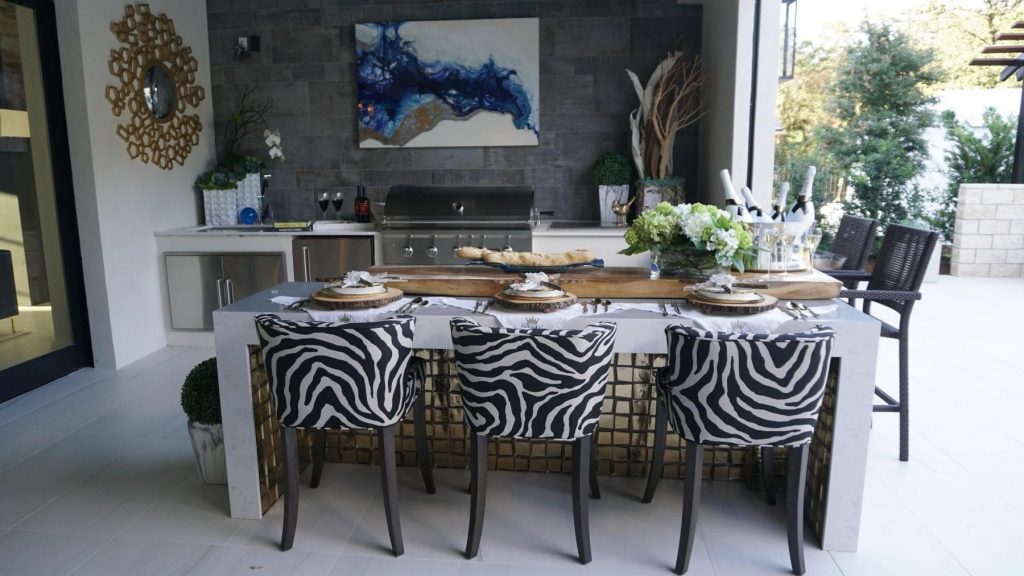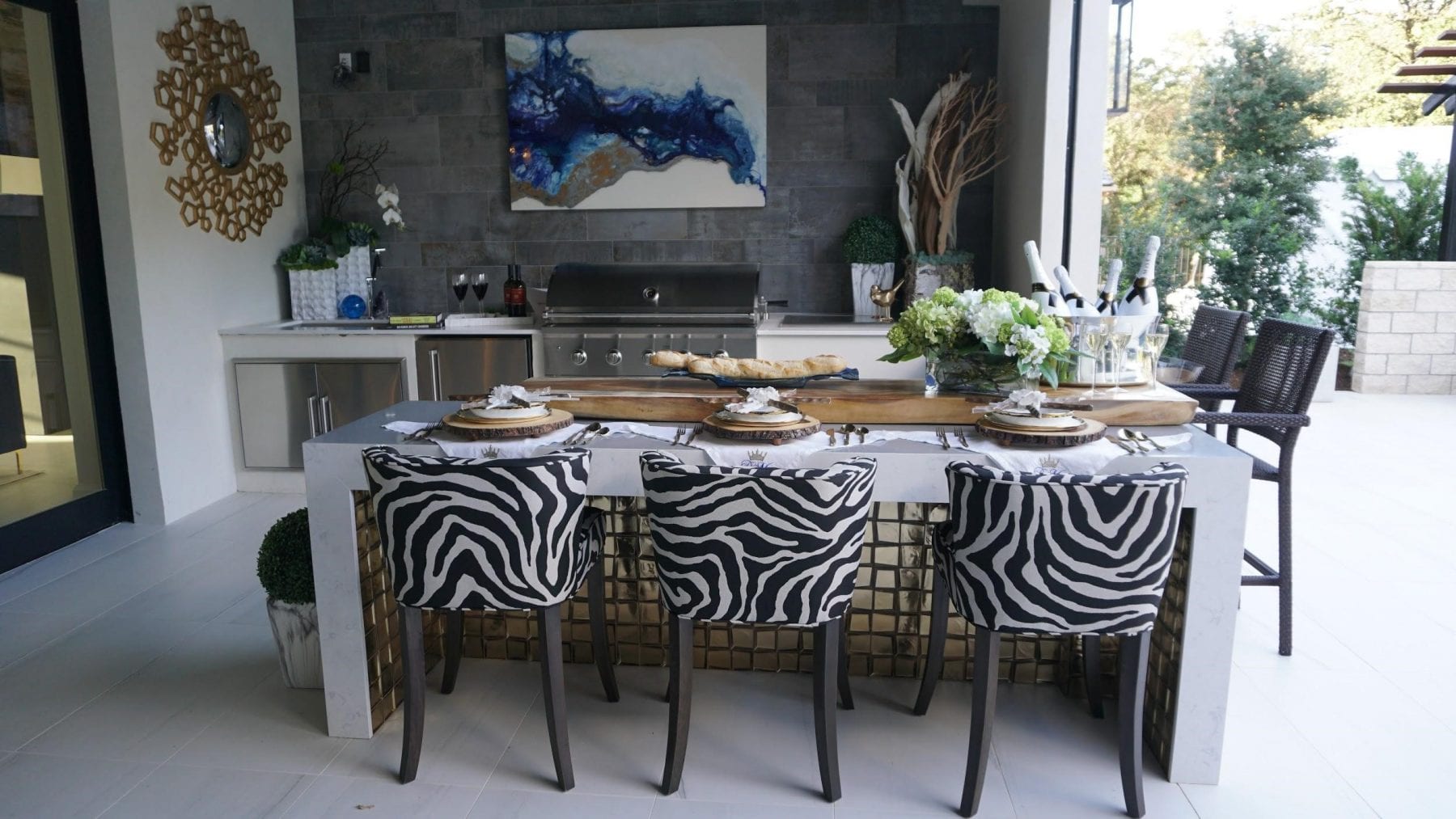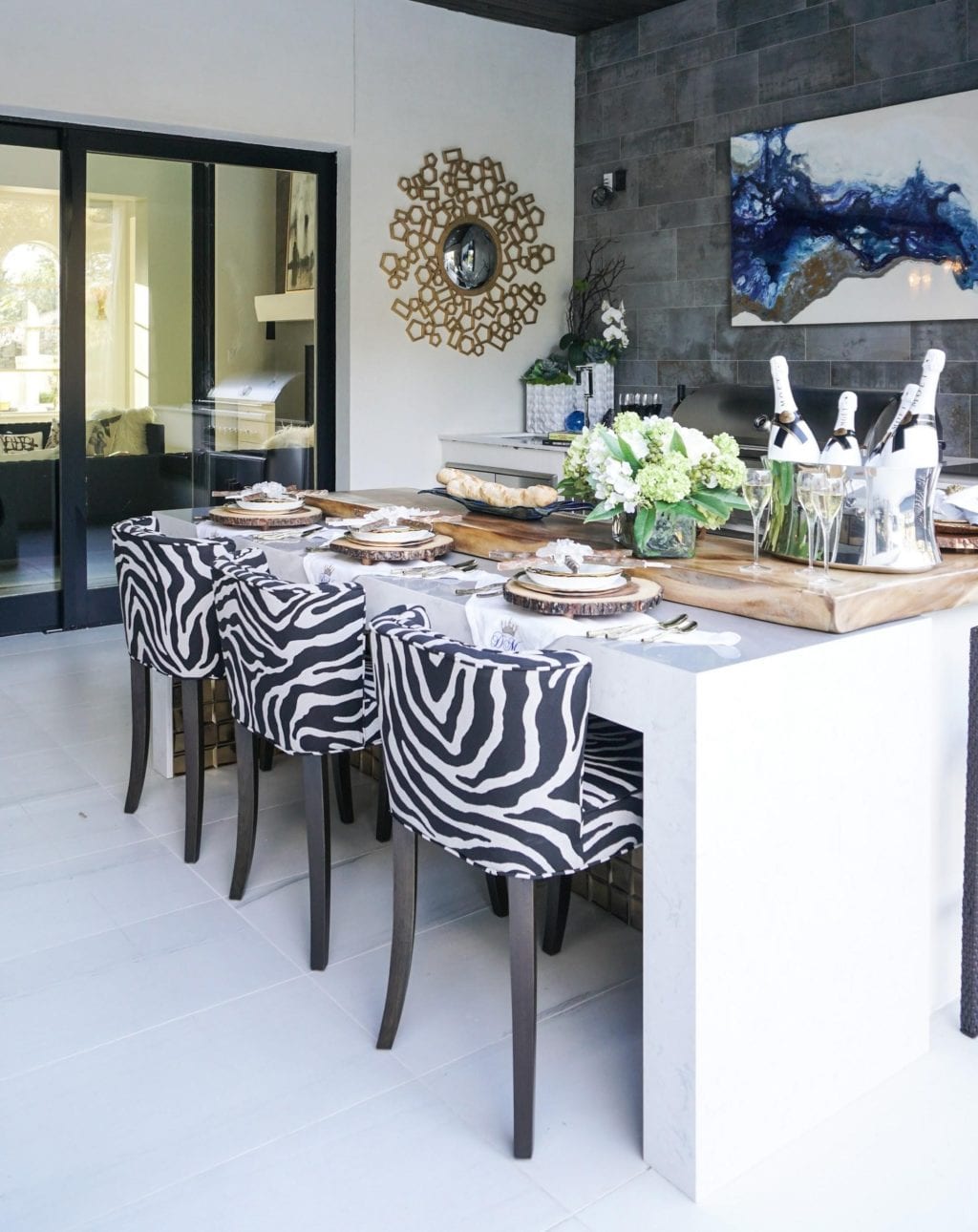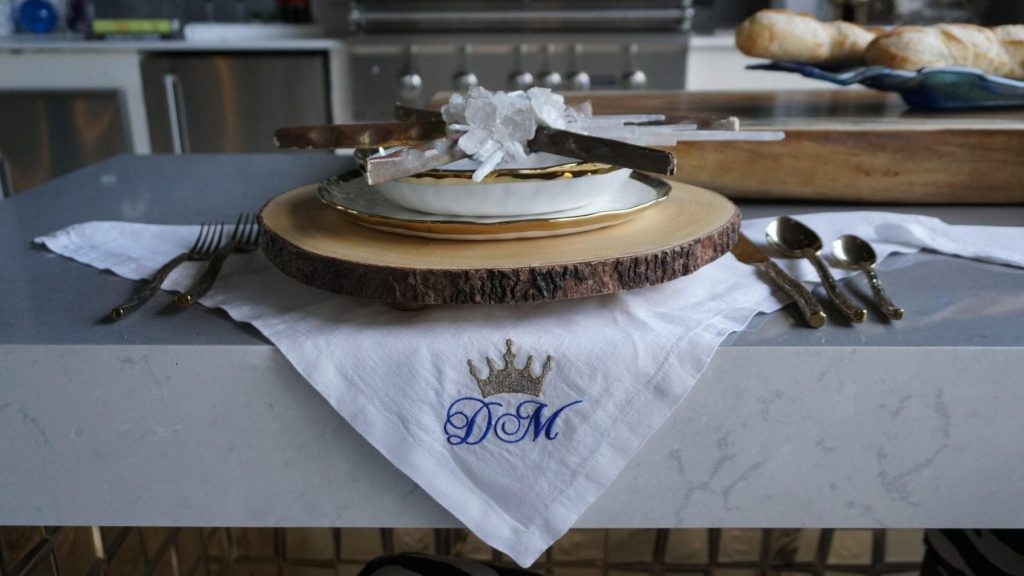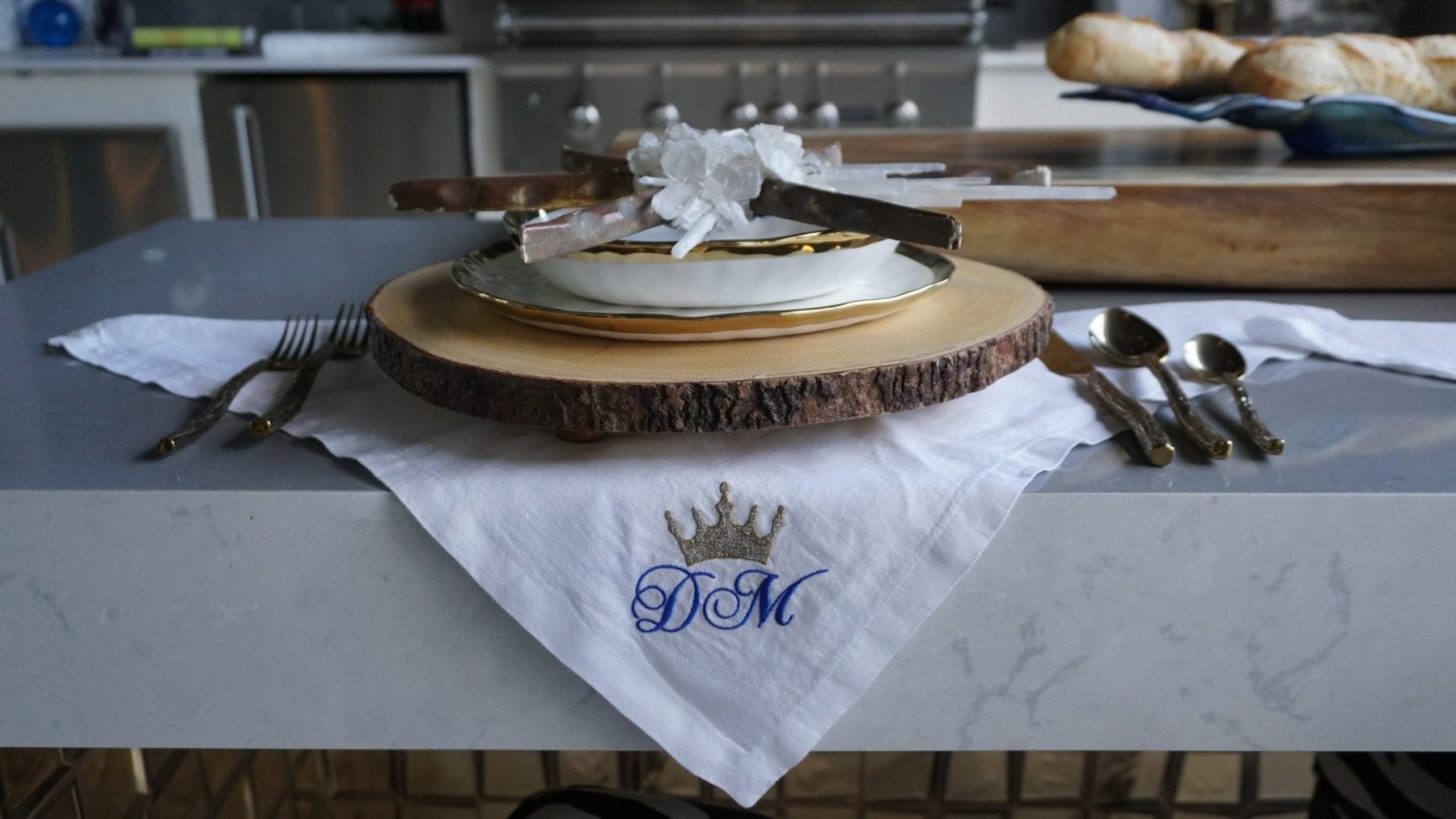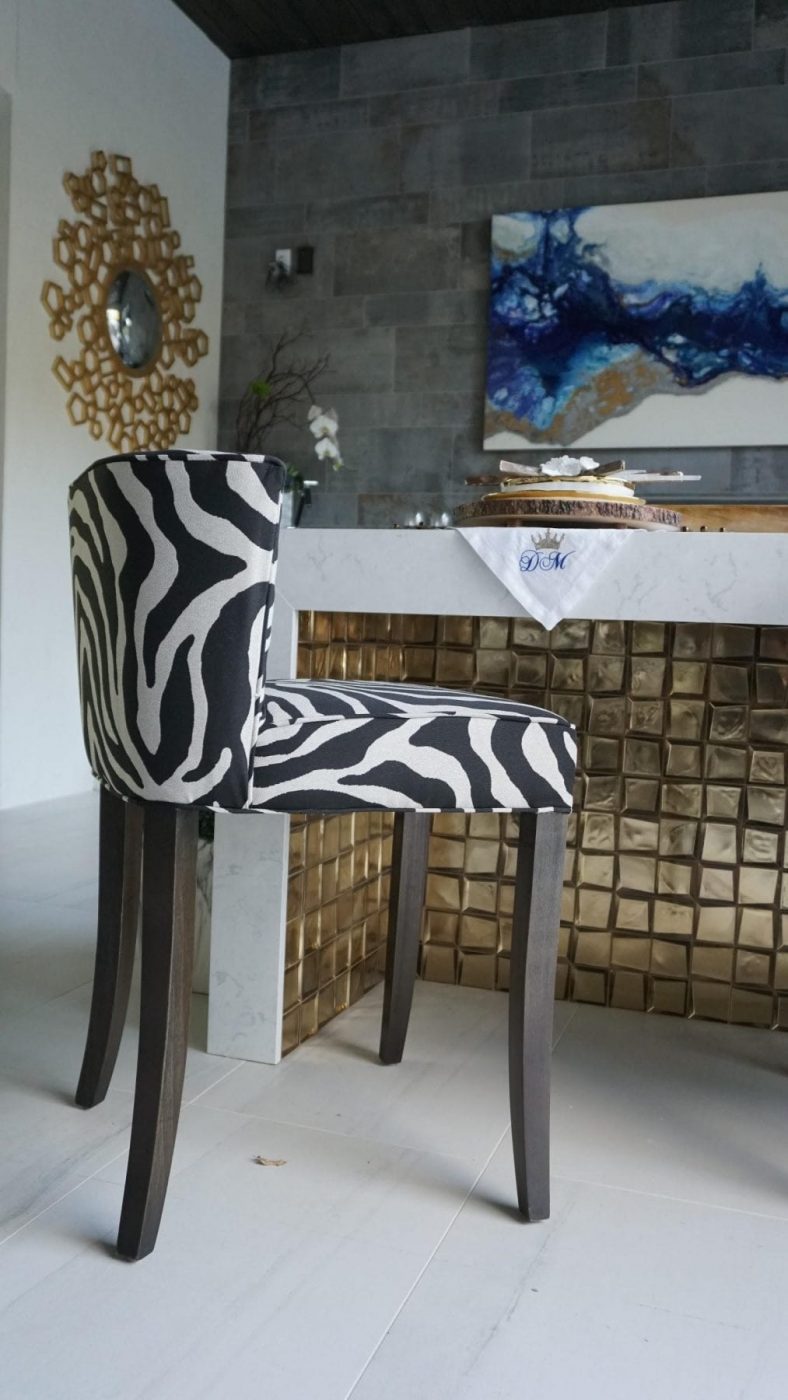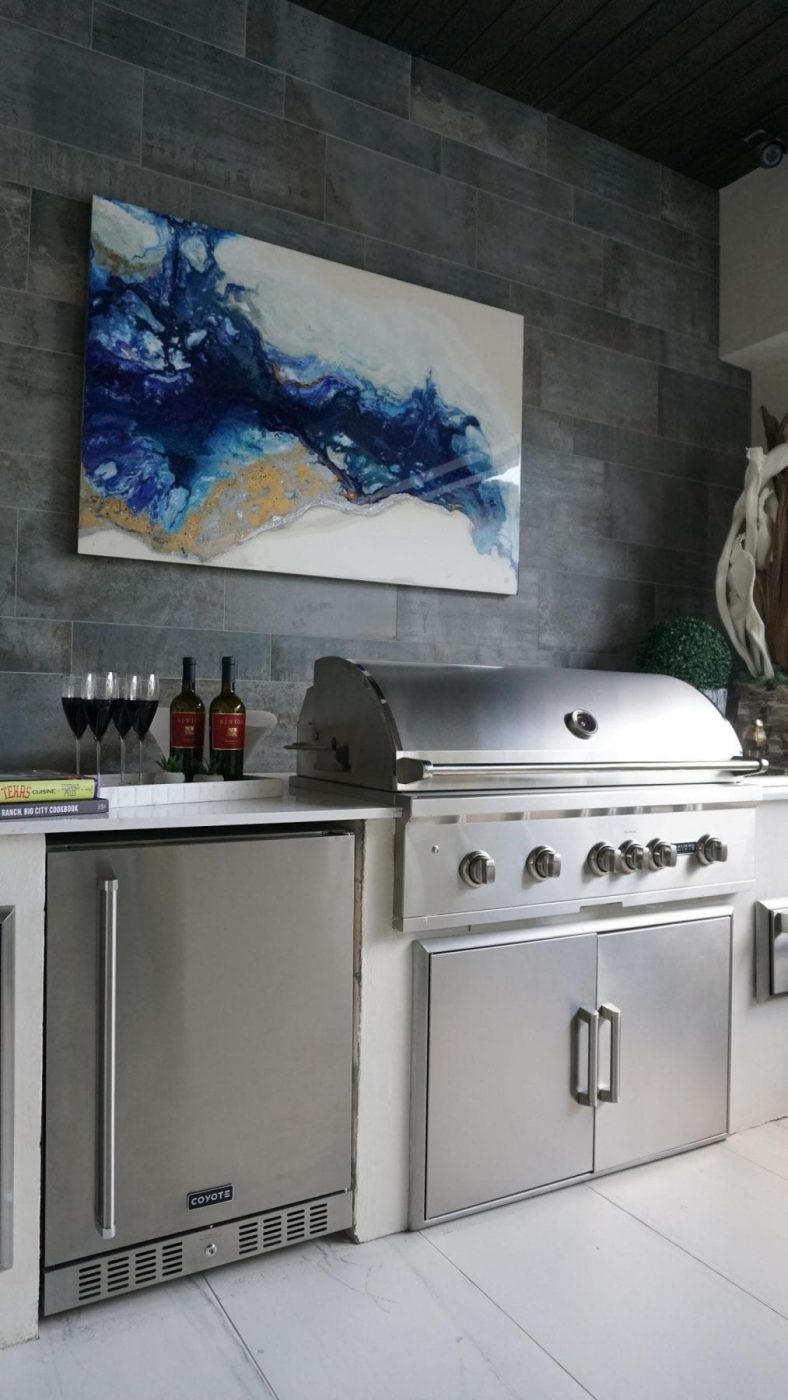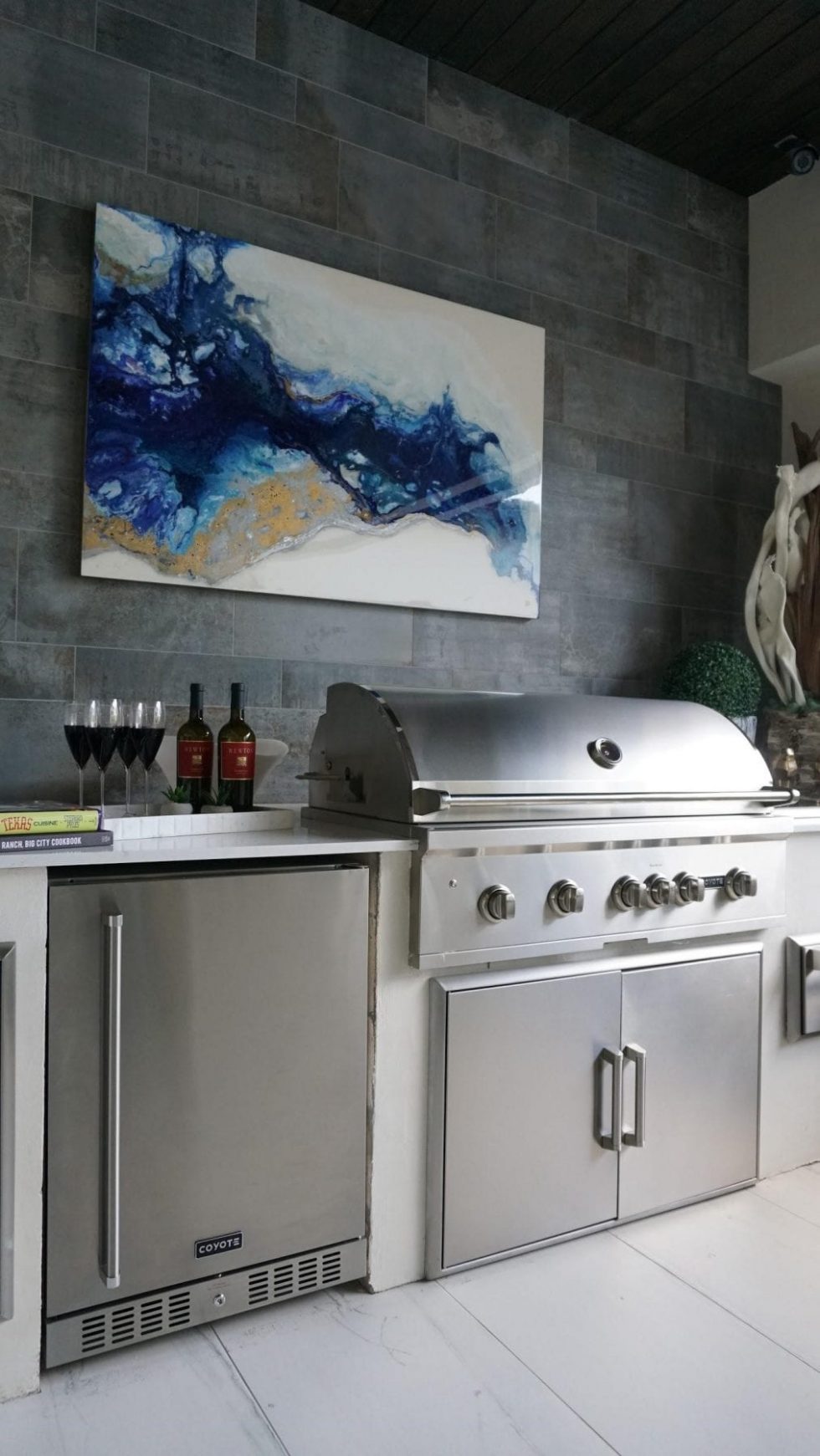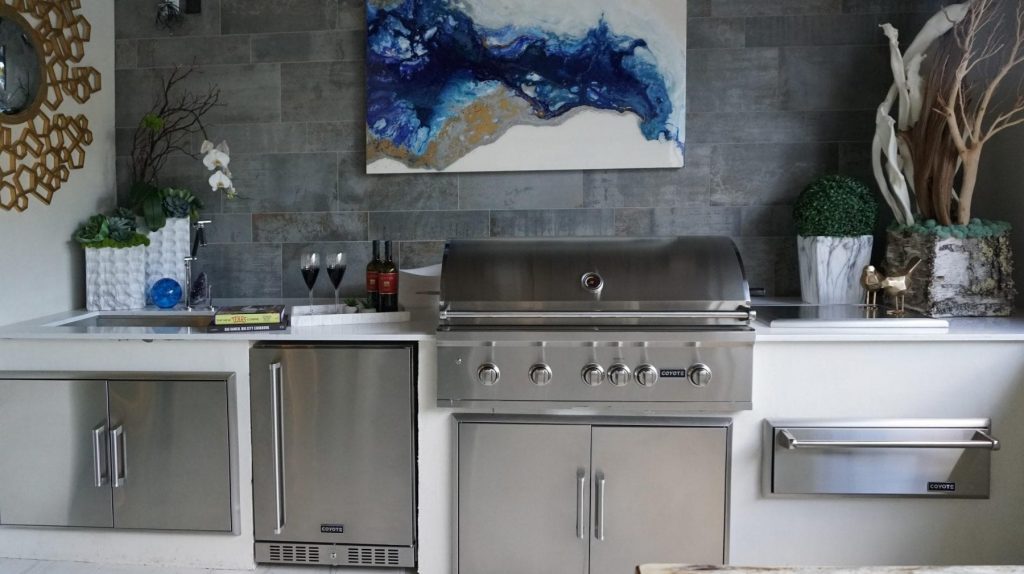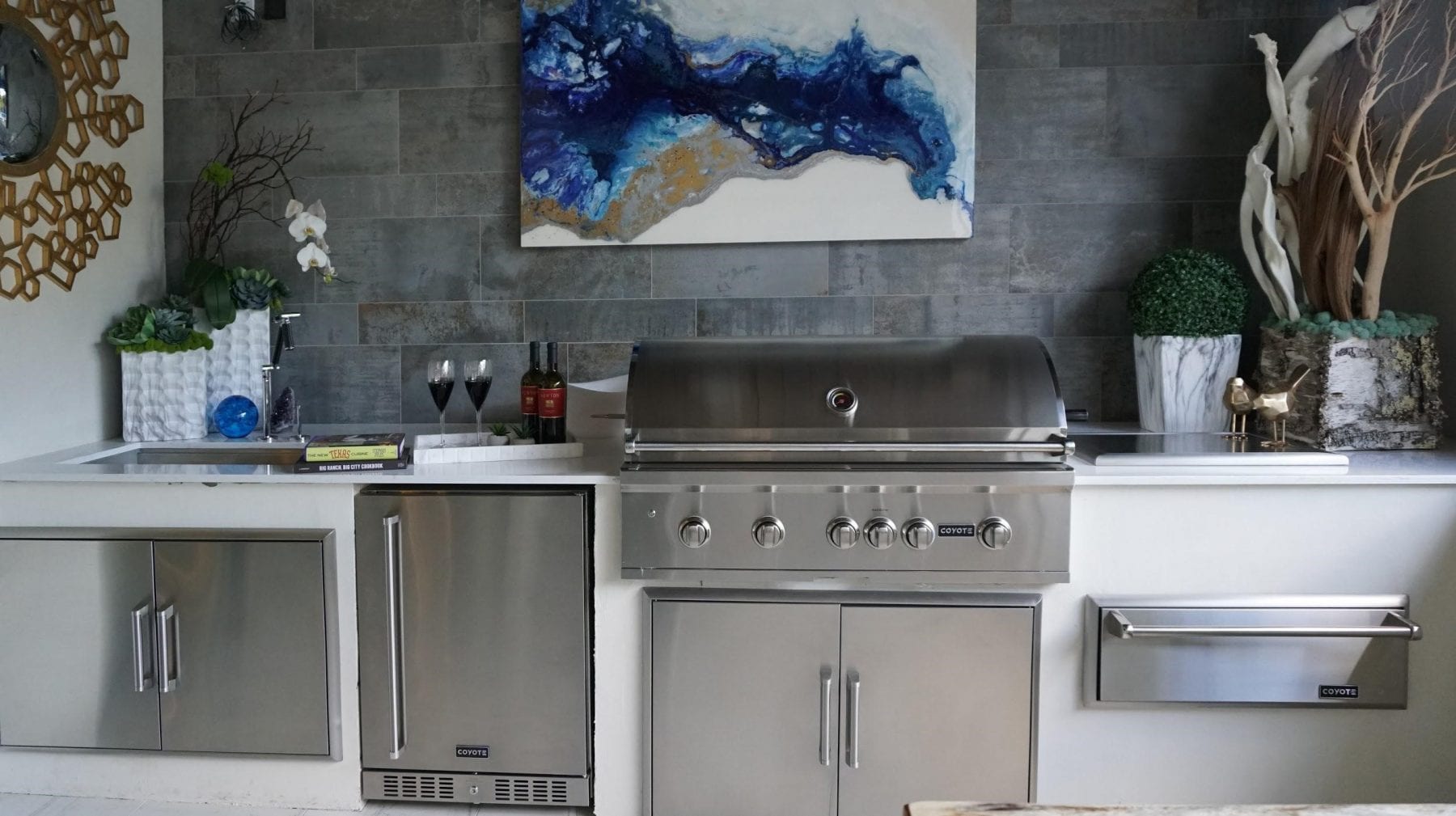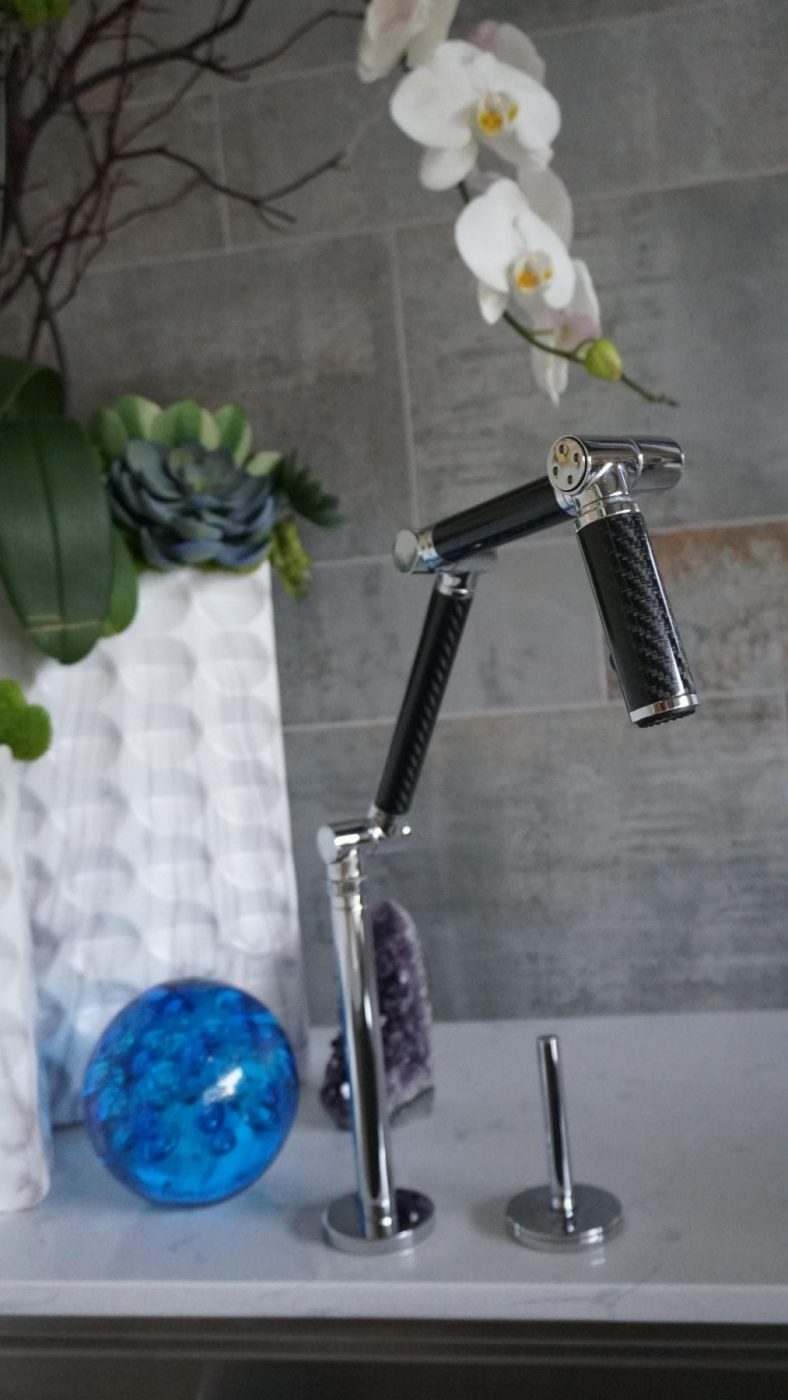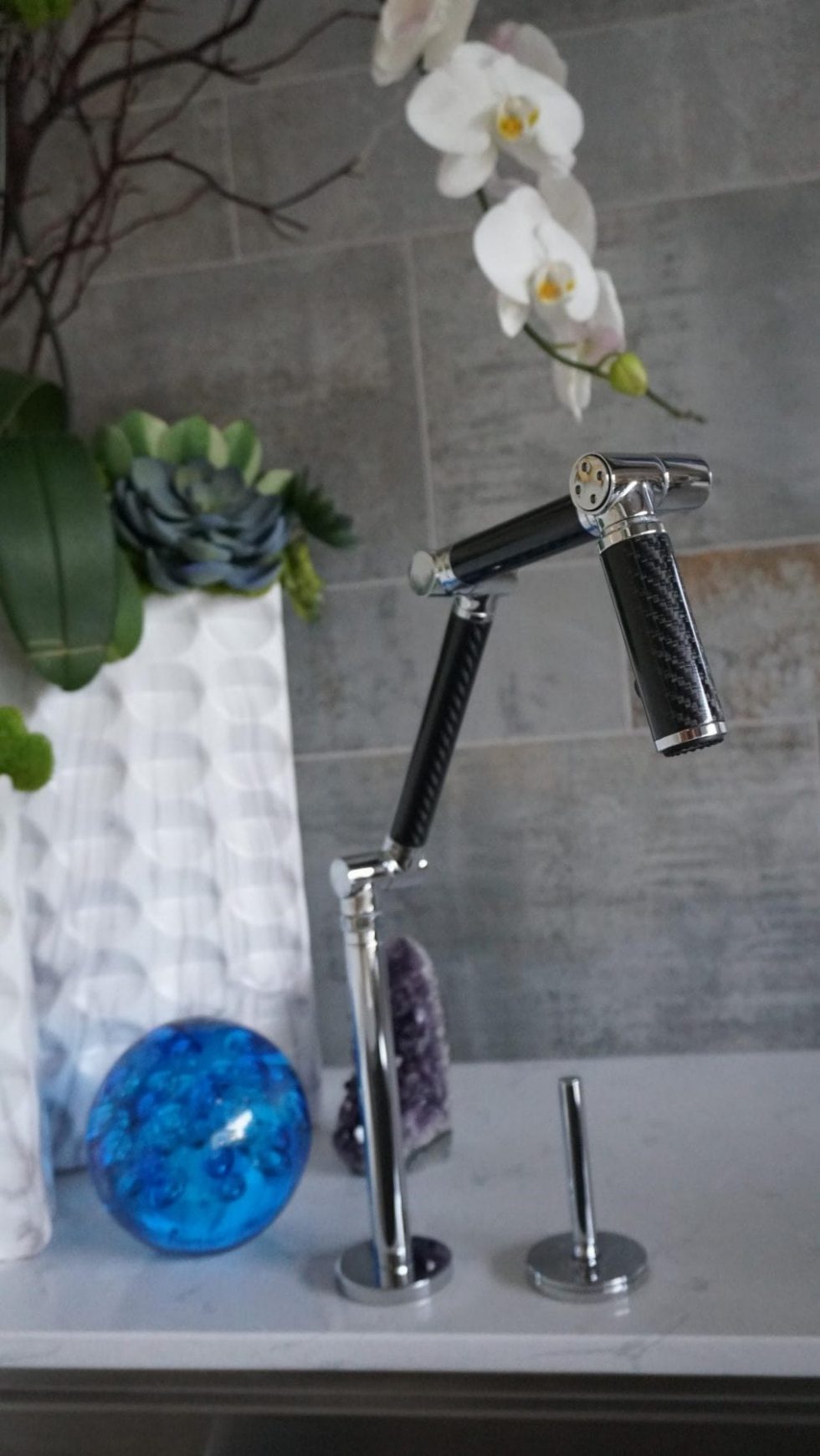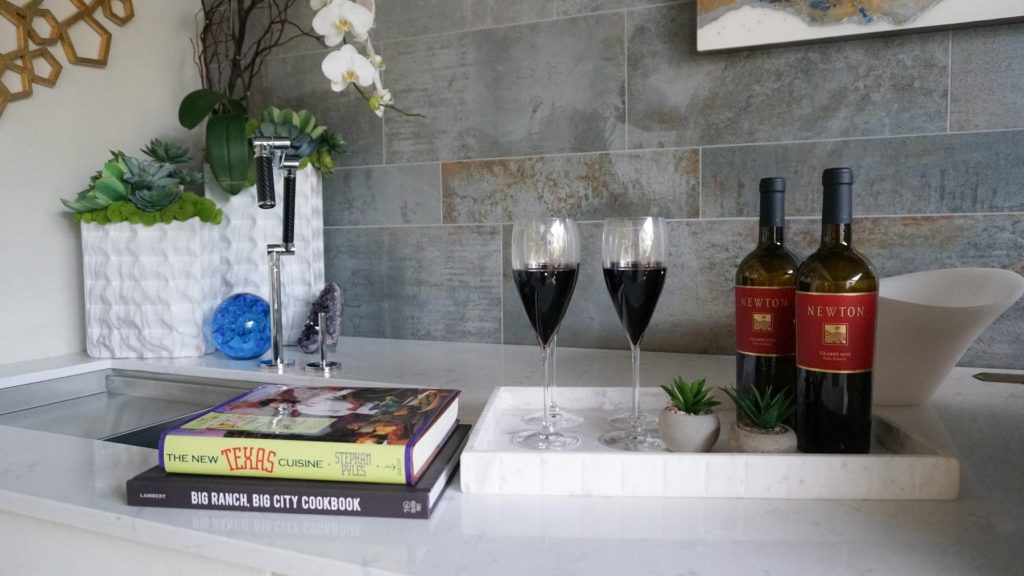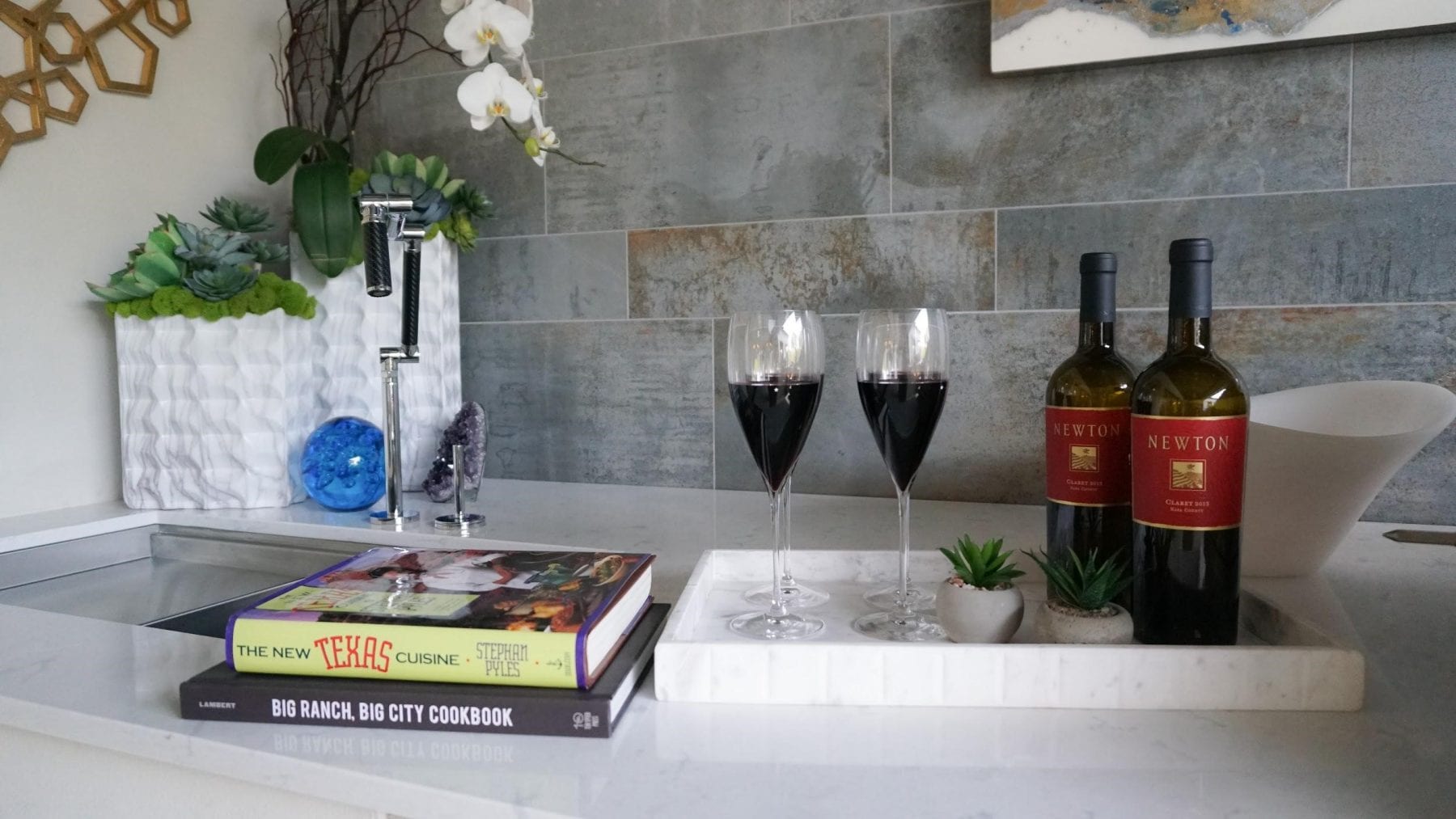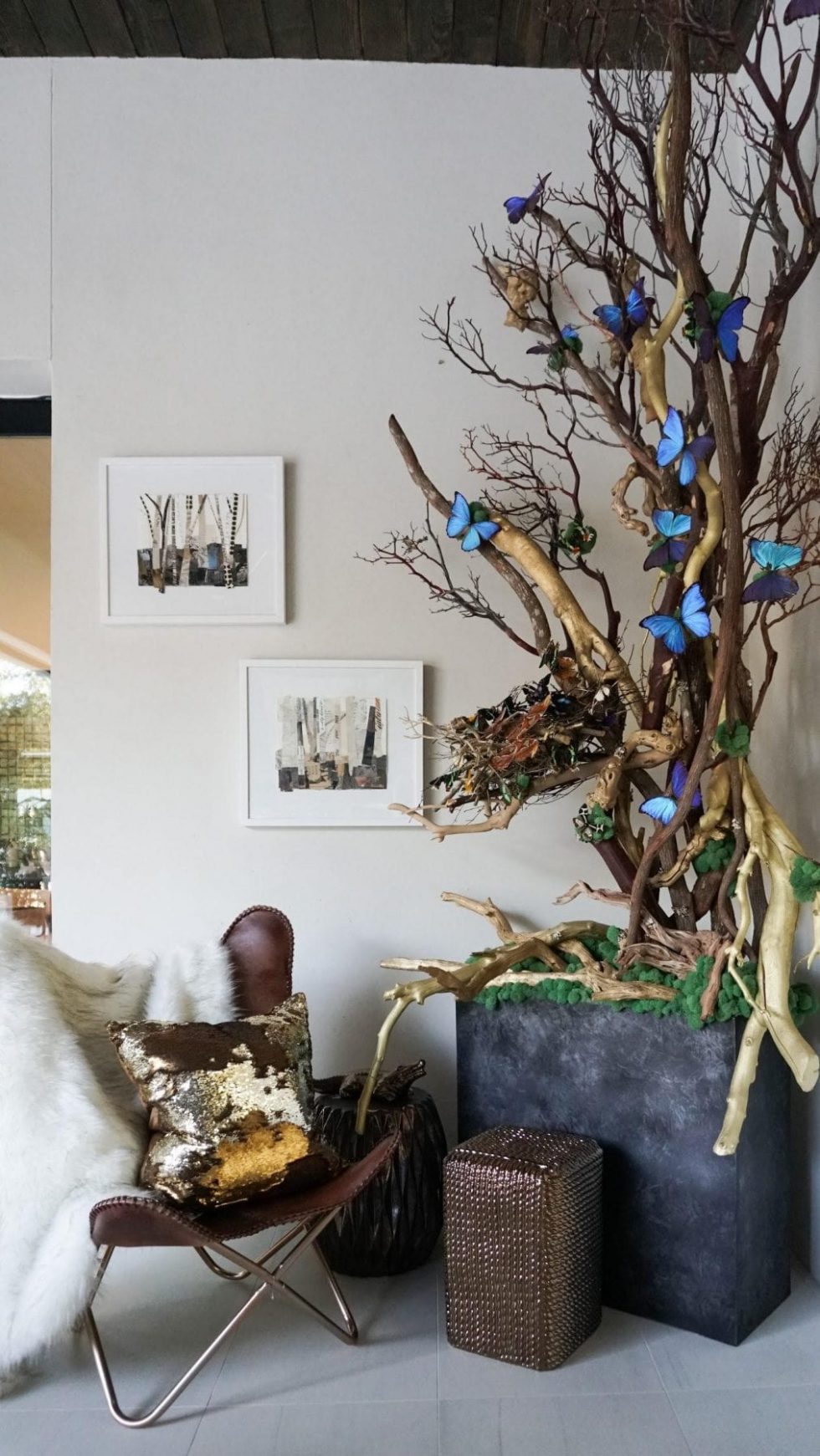 Outdoor Entertaining & Table Setting Ideas By Traditional Home Editor Krissa Rossbund
"Exterior spaces now hold their own against their interior cousins," says Krissa Rossbund, Senior Style Editor of Traditional Home magazine. "Case in point: Donna Moss' chic loggia space that cooks up refined preparation stations and a custom dining table suited for a memorable meal."
"It reflects a sexy, modern Texas lifestyle that is quite different from what we typically see in indoor formal kitchen and dining areas," Donna says. This woman, whose larger-than-life personality brought spirit to television on Donna Decorates Dallas, weaves that same glamour and sass into her designs. In the loggia, she poised the contemporary table for a beautiful tablescape.
"THE MORE YOU ENTERTAIN, THE EASIER IT BECOMES," says Kimberly.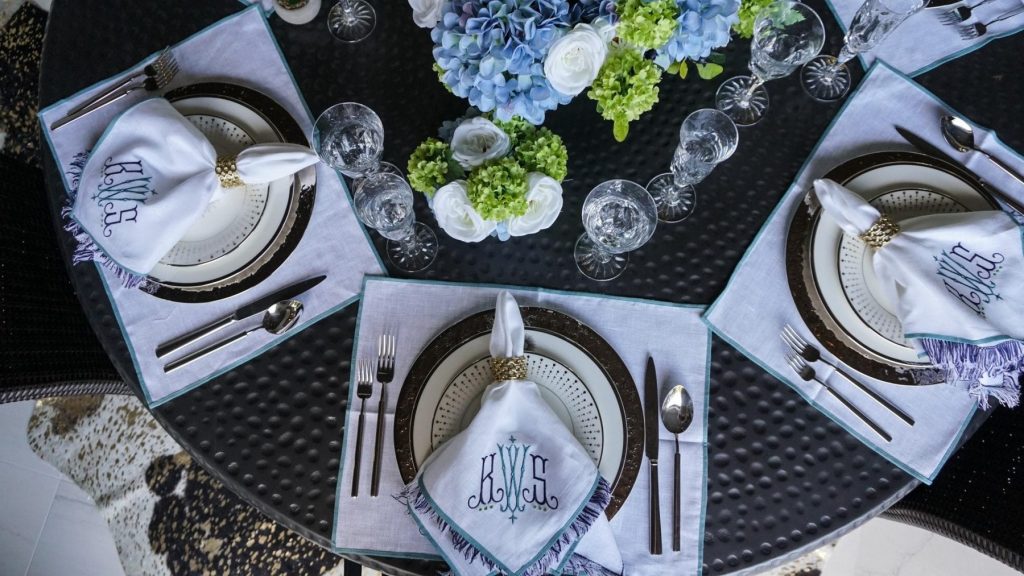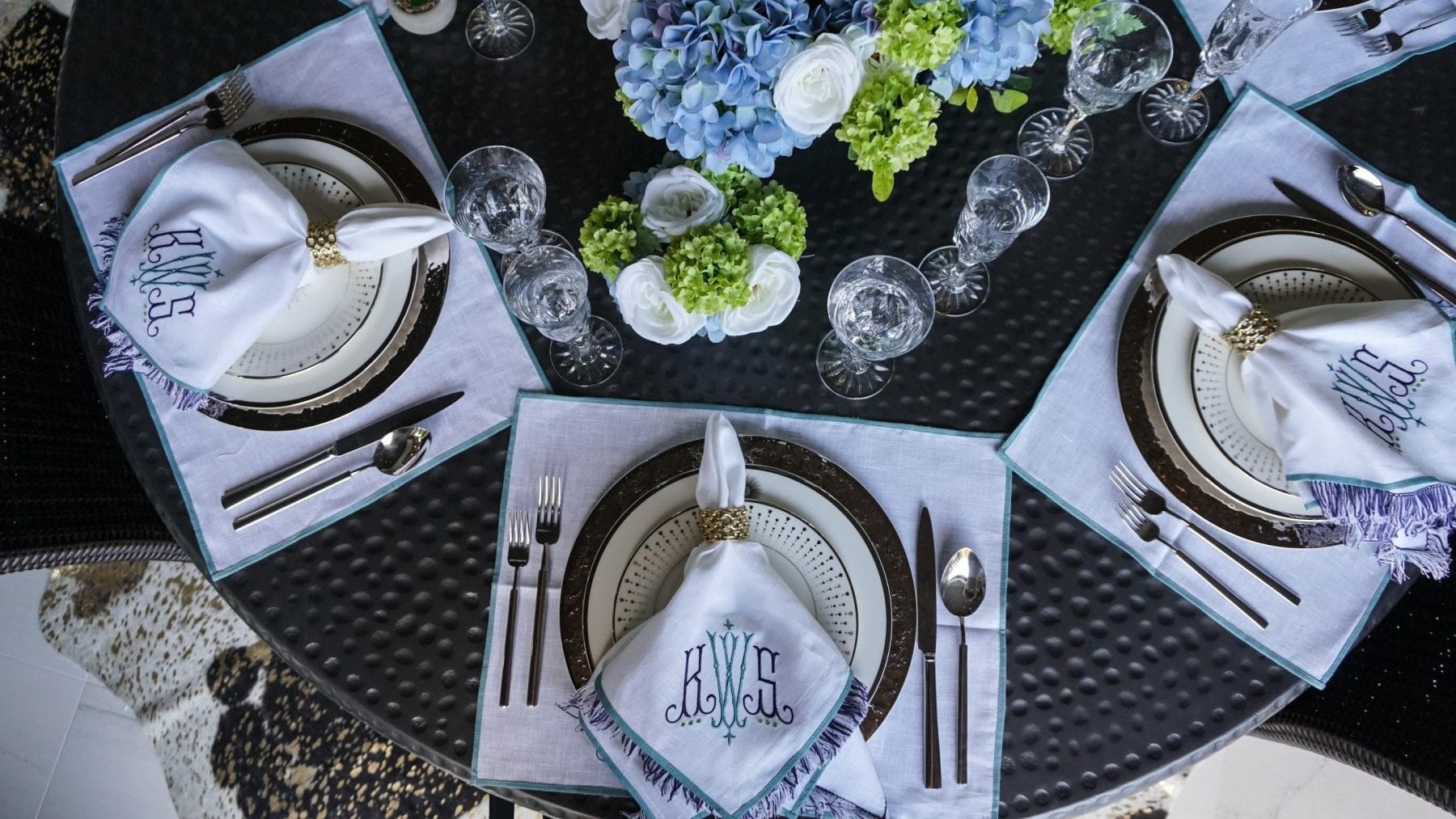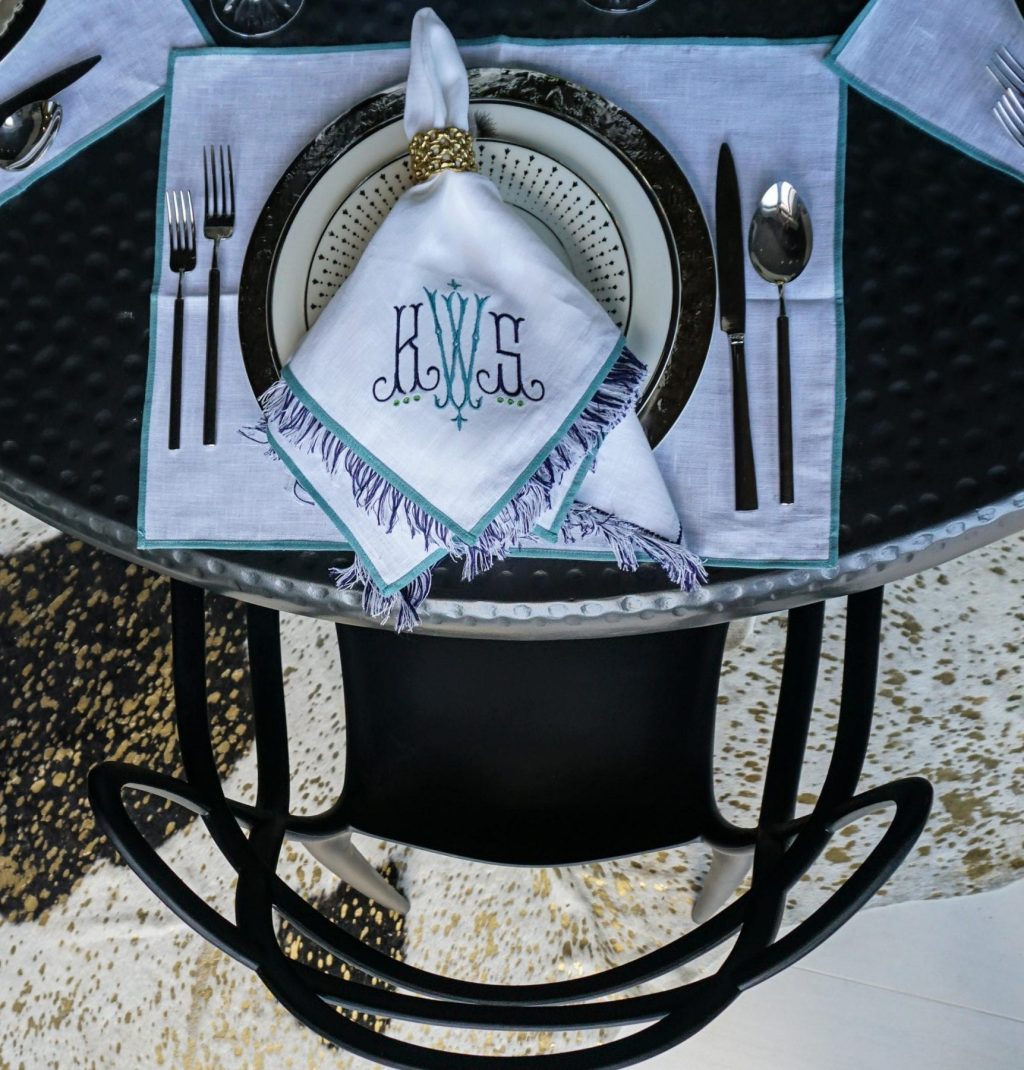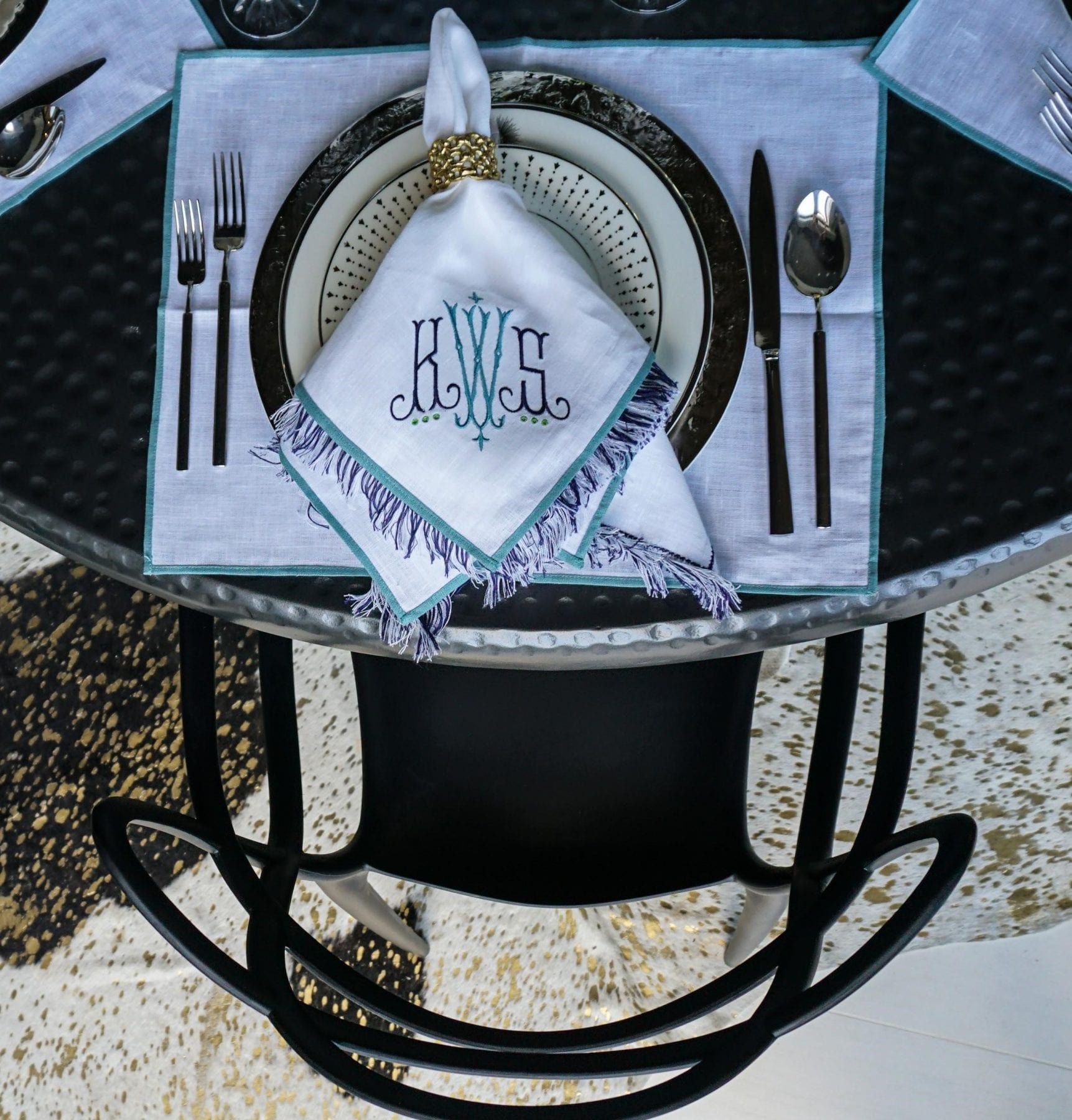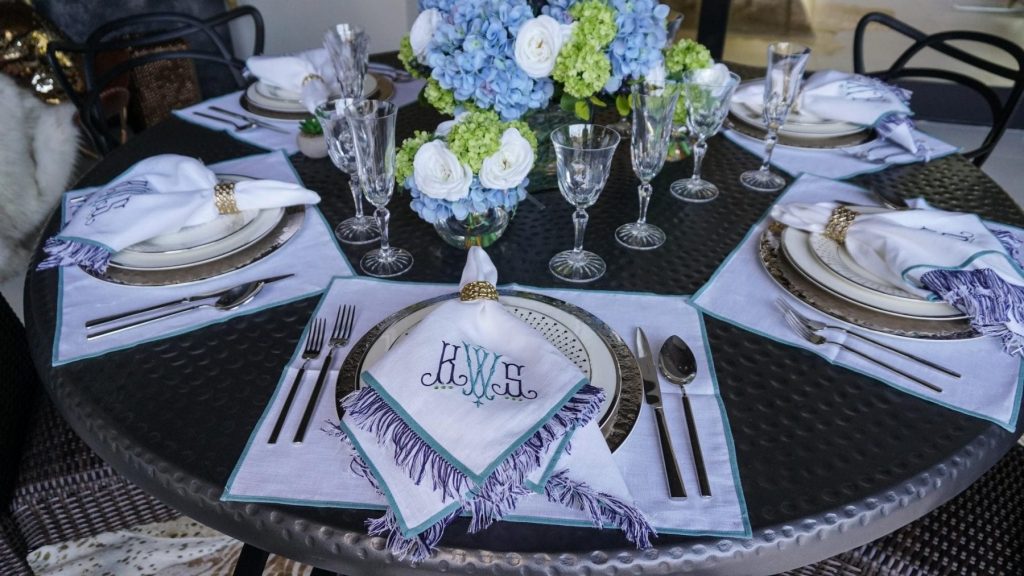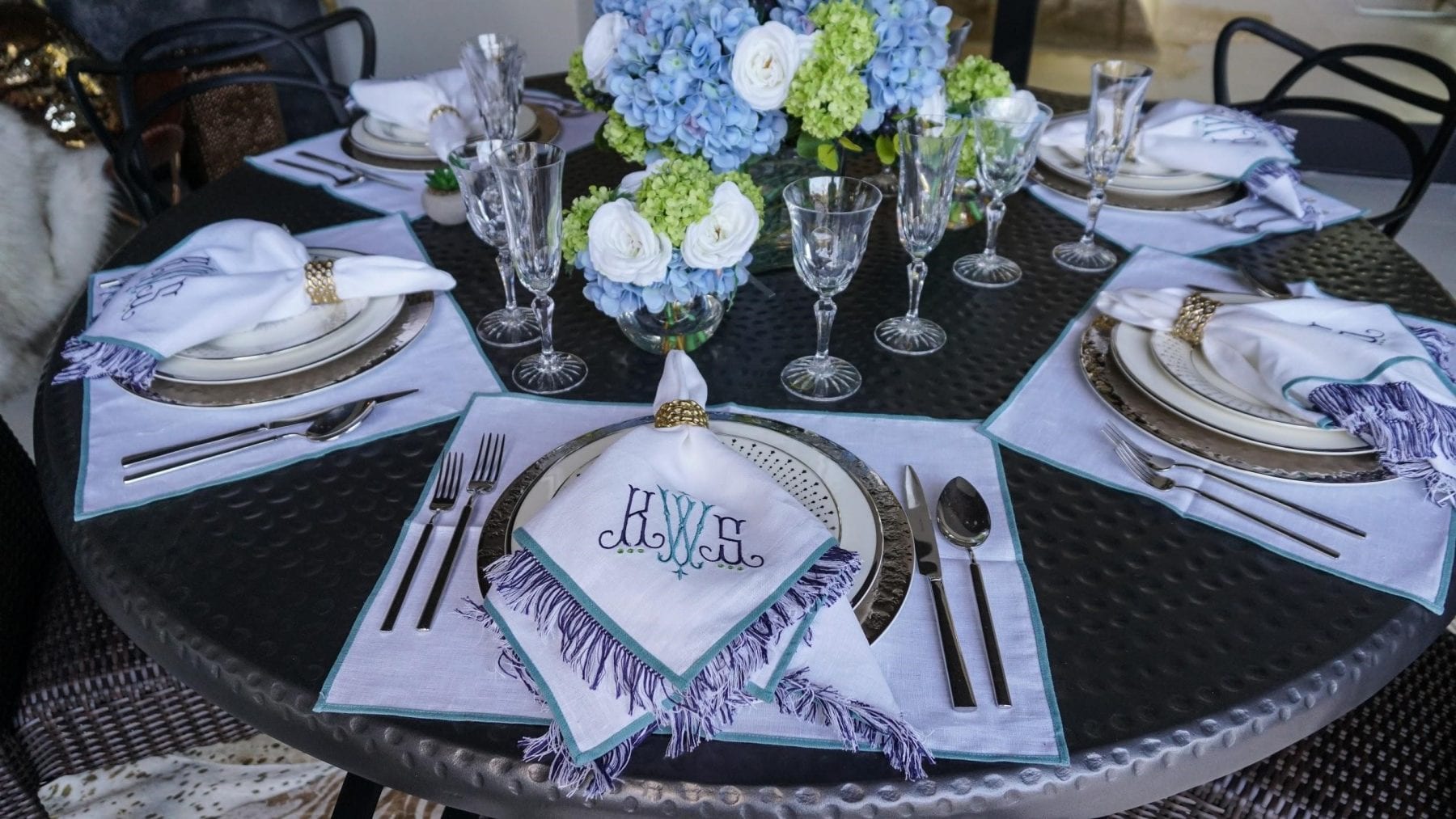 "WHEN I AM DESIGNING A ROOM, MY GOAL IS TO MAKE IT SO INTERESTING THAT YOUR EYES DANCE AROUND THE ROOM LIKE A BALLERINA," says Donna. Has Donna kept your eyes entertained? If so, you should see her work in person at the Dallas Decorators Showhouse.
Read our interview with Donna Moss to learn about her pet peeves and more.
To see more of the Dallas Decorators Showhouse designers and room photos, SUBSCRIBE now! Really! We'll deliver a weekly newsletter with all the deets.
Right now, you can hop on over to see the work of Blake Shelton, Gwen Stefani, and Miranda Lambert's designer who's also a Queen – click here to meet the rockstar – Phara Queen!
I hope you've enjoyed learning a little about Clive Christian Kitchens & Clive Christian Kitchen Cost.
Here are more interior designers resources and links to sites for the artisans featured above:
Interior Designer's Dallas Showhouse Resources:
Ana Heredia Decorative Finishes
Impressive GeoDesigns
Halo Home by KSW
Halo Home by Pickard
Kevin Clinkenbeard, paperhanger
L&S Granite & Marble, fabricator
Luxury by Cosentino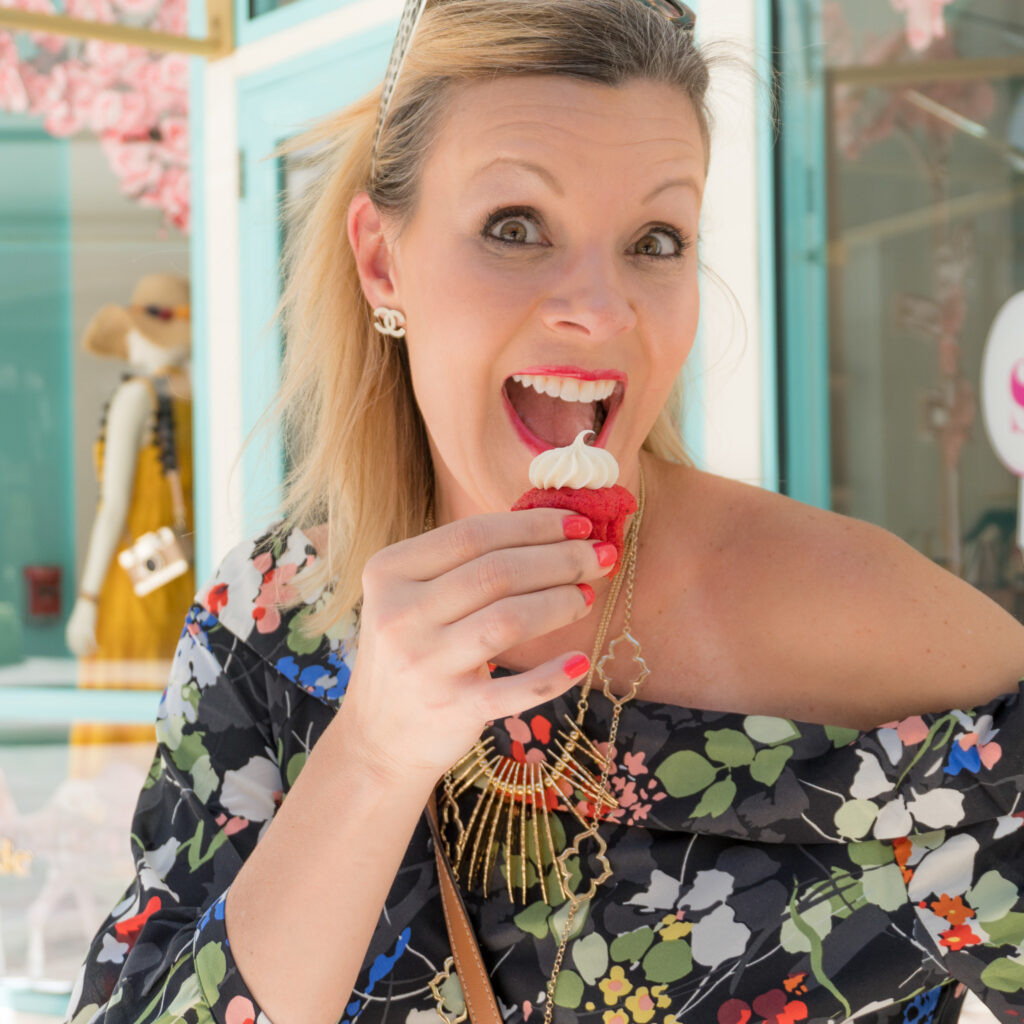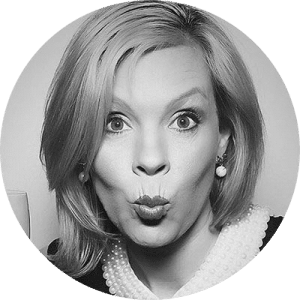 CHRISTI TASKER
P.S. You're entering my life as a serial globetrotter & entrepreneur living in Miami. Welcome to my life as a global creative brand director, Designer for my home décor & online jewelry boutique CHRISTI TASKER. Find out about my life as the NBC News social media pioneer or see my cute grandkids as I'm #GlammaGAGA, mom of an OR nurse and @TravelingPoodle, wife of a Brit, interior design educator, + more.

Follow me on Instagram if you really want to find out more about me & whatever you do – live in luxury for less and travel like a Rockstar for less.
Enter your details for my free travel tips, exclusive recipes, home decor inspiration & lifestyle hacks
my fashion & home decor store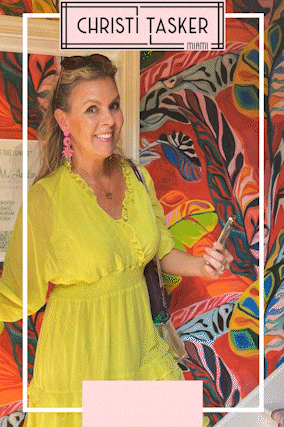 My Miami Condos

Couples Getaways

Honeymoon Ideas

Senior Travel Ideas

Overwater Bungalows

Loo Reviews

Family Vacation Ideas

Single Female Travel Ideas

How To Travel For Free
our branding, design & content management agency