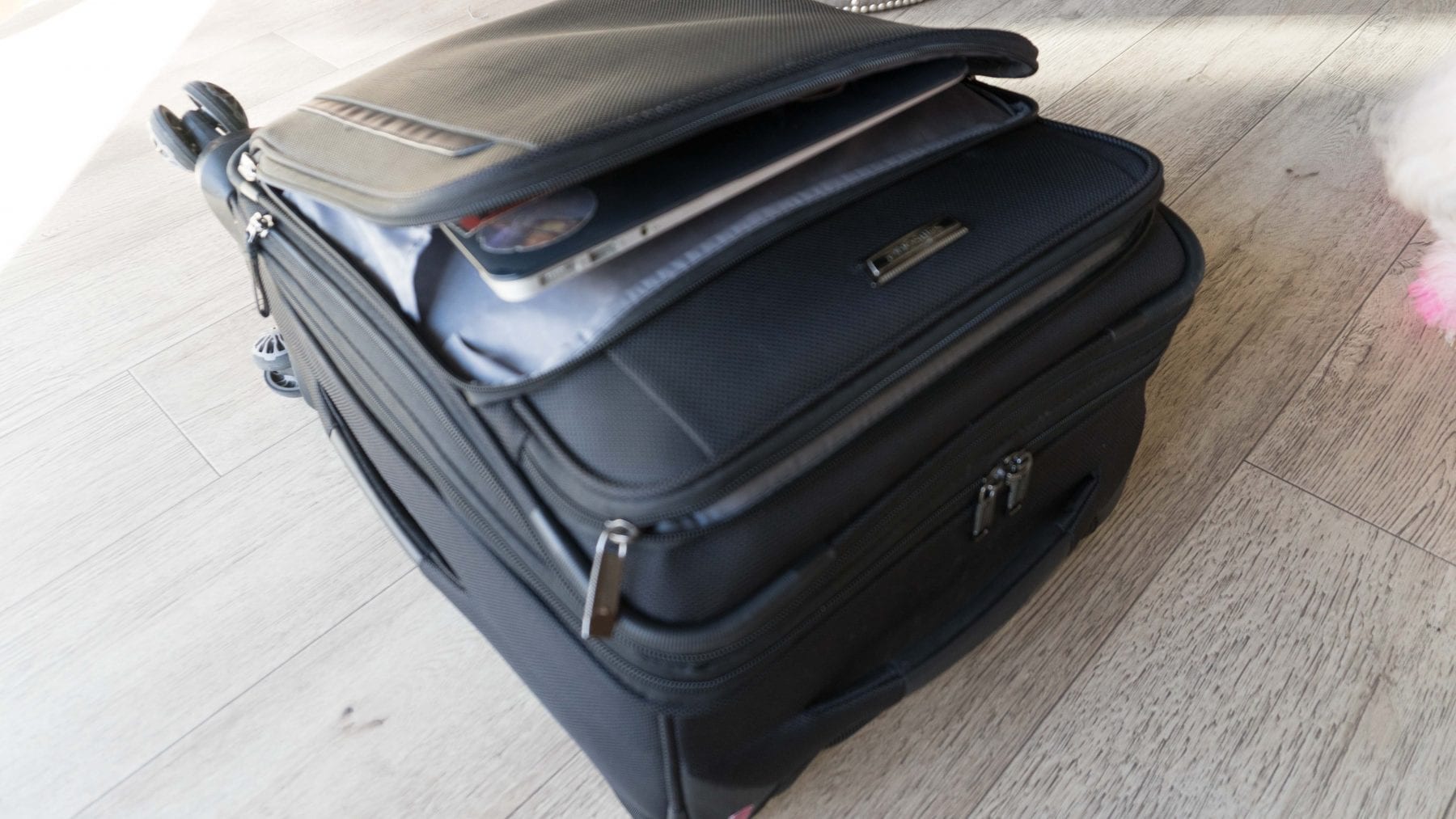 7 Steps To Maximize Your Carry-On Luggage Weight Without Pissing Off Gate Agents or TSA
When traveling, there are rules among the rules. Each airline has rules in which its employees are required to gatekeep. In Miami, in particular, the Alitalia airline gate agents may or may not make the rules. Still, they do certainly follow TSA rules closer than any other airline I've experienced to date regarding carry-on luggage and baggage weights. I had heard and read that Wow Airlines and other discount airlines were equally as strict, but when my mom flew Wow Air, she did not experience a carry-on dilemma.
A couple of weeks ago, Boyd and I took our first trip to Italy. When I set my carry on luggage on the scale before boarding my first flight to Italy, it weighed 17.5 pounds. I knew I was in trouble and started removing and placing them in my large purse and our larger checked bag. Being the professional disrupter (aka. out of the box thinker and sometimes rule breaker), I knew there must be a way around getting my fashion & beauty necessities to the other side of the pond without compromising my sanity or being labeled a "DISRUPTOR" by the Alitalia staff. I mean, airline employees talk to each other, and we were about to be held hostage in the air by Alitalia staff.
Alitalia and other European airlines such as Wow Air claim carry-ons cannot exceed 8lbs, but they will let you by with 10lbs. Gratefully the attendant pardoned the extra 2lbs for me, but only I after I could prove the Italian Government provided my itinerary.
In our recent and first trip on Alitalia, we were fooled by their affiliations with Delta & AirFrance. We have flown both of those airlines multiple times in the last year without bags being weighed.
Here are the five steps we followed to avoid words or altercations with the Alitalia or other airline gatekeepers. After security, my items were back as I originally packed them.
7 Ways To Maximize Your Carry On Travel Luggage Without Pissing Off Gate Agents
1. Be nice to the attendant. Remember, he or she did not make the rules. They will often be written up or even fired for breaking the rules, so don't blame them. I often hear people shouting at gate agents, and I immediately know that they must not travel frequently. Remember, other people are also watching and listening to rude behavior.
2. Check the weights of all of your luggage before any of the luggage is pushed onto the belt. Tell the ticketing attendant that you'd like to check your luggage weights before sending the luggage for distribution. This shows them that you are trying to balance your load and that you may need their help.
3. Respond "YES" when asked if you have carry-on luggage. When the agent asked us if we had carry-on luggage, we replied "yes" and allowed them to weigh the baggage. They only weighed my roller bag and Boyd's backpack. They did NOT weigh my purse.
4. Consider putting heavy items in your purse. Typically they do not weigh purses, but they will weigh duffle bags and rollerboards. When I know I'm going to be overweight for an airline that I suspect may consider my carryons, I put all my jewelry, laptop, adapters, etc. in my large purse. If you have not read how we pack to avoid baggage weight limit issues, please click here to read that post as you'll need a collapsible bag to make the steps below easier.
5. Remove all of the really heavy items from overweight carry on baggage. Place these items into a collapsible bag and depart to security.
6. Reconfigure items after going through security. When going through security, put your things in the trays per the given TSA instructions. When you come out on the other side, all of the items the ticketing gate agent insists that you remove back into your carry-on. Why? There is not another weight check at the gate. Nor do they check for the confirmed weight check tag that the front check-in gate agent puts on the "approved carry on bags."
7. Do NOT remove your approved luggage tag after the first flight. If you are returning from your trip on the same airline, do NOT remove the checked bag tag. Save it for the next flight home. When we were in Milan returning to New York on Alitalia Airlines, Milan's ticketing agent saw the tag on our very heavy roller board and did not even ask us to weigh it. Off through security and through Clear we go. Hopefully, this little bit of information will help you avoid issues without sacrificing your necessities or costing a right arm while allowing the airline attendants to keep their jobs. Here's to wishing you a lifetime of great experiences in your travels. Please comment below if you can contribute to this or any of our blog posts. We love hearing about your lightbulb moments and learning experiences while traveling.

I'm Christi Tasker, serial globetrotter, product & interior designer, Glamma Gaga, NBC social media correspondent, podcaster, freedom fighter, brand & business consultant, entrepreneur's best friend, artist & multi-business owner.