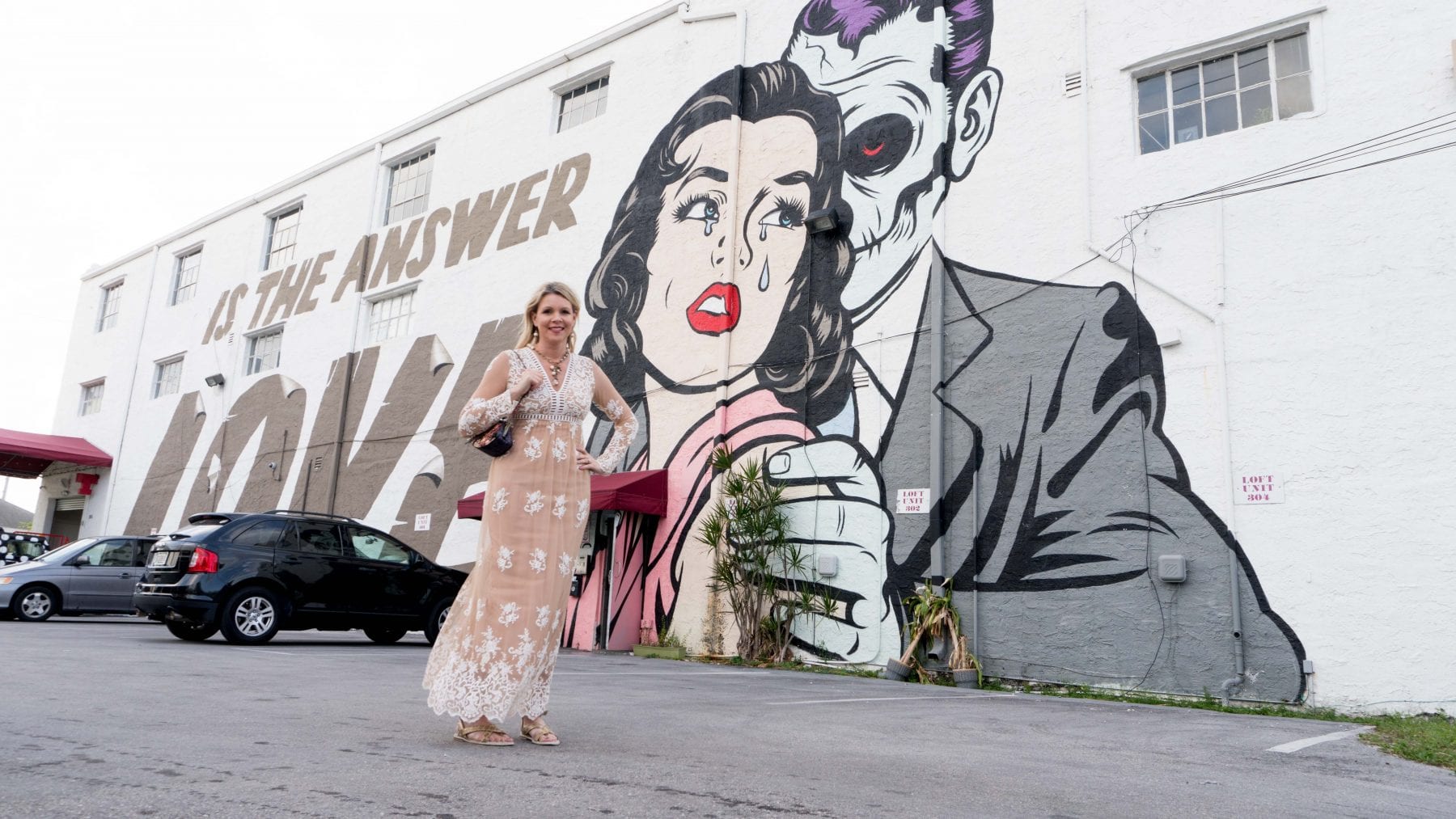 Good-bye D-Face "Love Is The Answer" Wynwood Wall Mural at Casa Wynwood, Hello Something New
London Graffiti Wall Artist, D-Face Love Is The Answer Mural in Wynwood Arts District is GONE
Recently, one of Wynwood Art District's first and most iconic walls painted by London UK street artist, D-Face was returned to basic white. While the Seminole building is iconic in its own right, yet most Wynwood patrons know the building because of the "Is Love The Answer or Love Is The Answer" graffiti mural which was painted by D-Face in 2013. Unfortunately, around Valentine's Day, February 14th of 2018, this mural went bye-bye. It saddens me that photographers can no longer shoot this building that Casa Wynwood resides in. At the same token, they do stop to photograph the Casa Wynwood and Wynwood Lab sidewalk graffiti.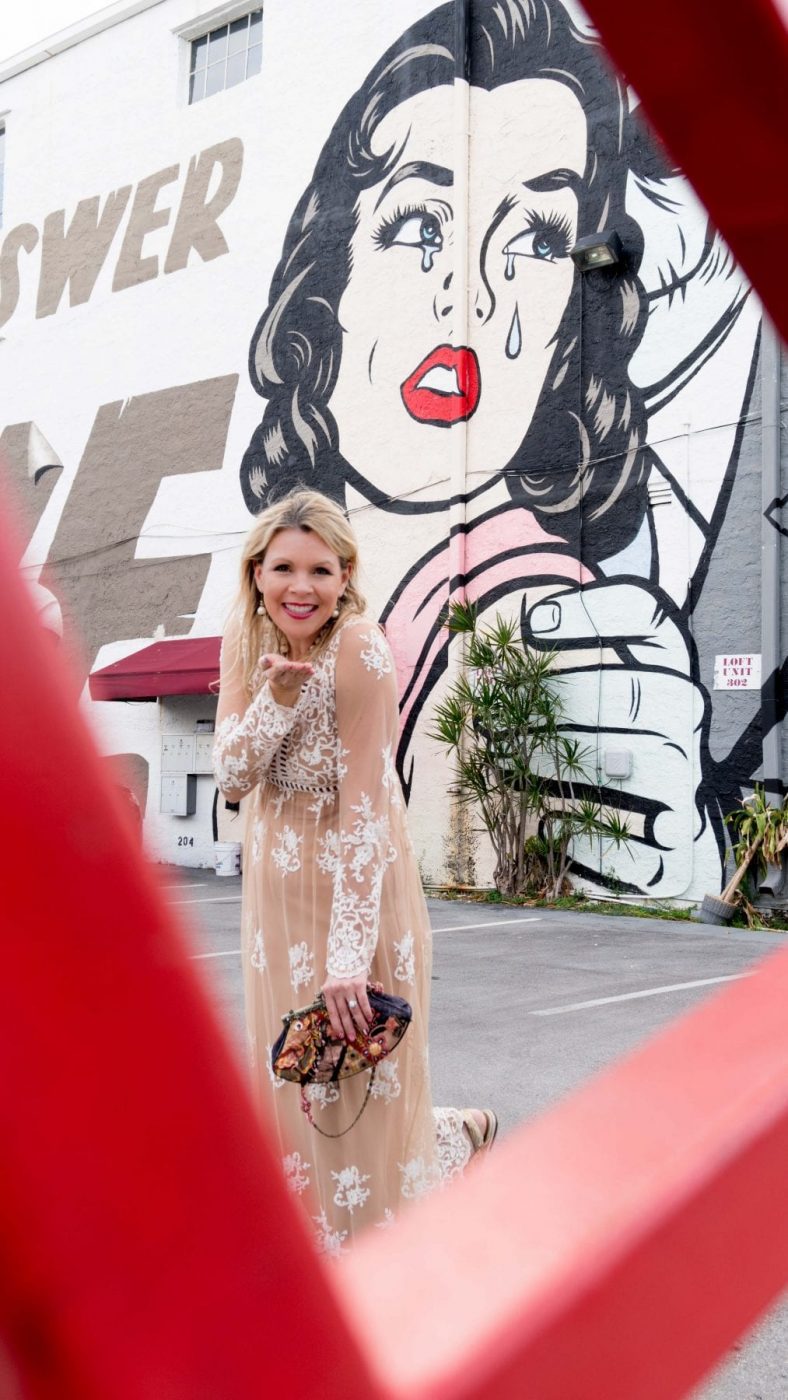 Fully decked in my new $39.90 lace maxi dress I kissed my favorite wall art mural in all of Wynwood good-bye.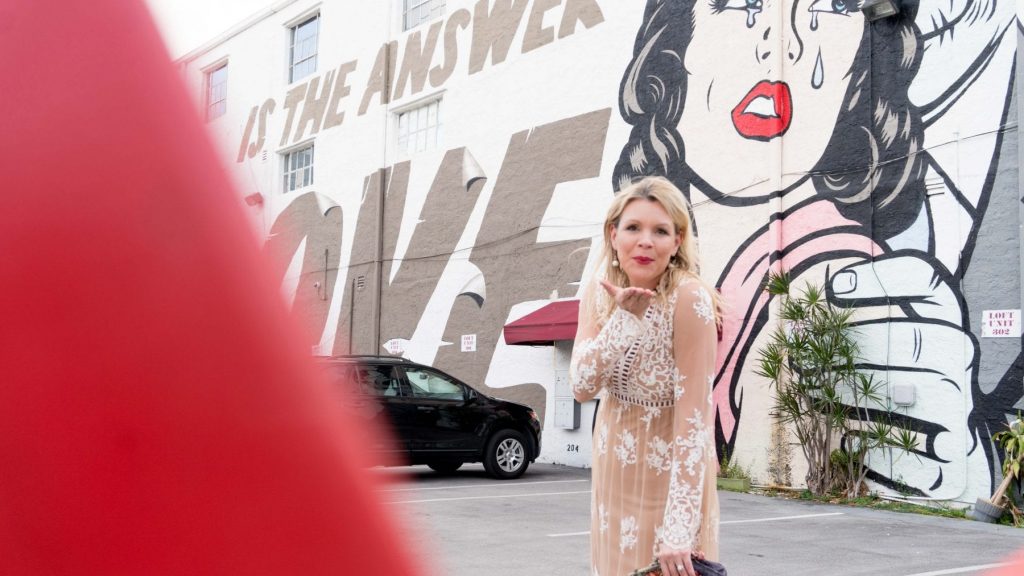 Before the D-Face Wynwood Wall Returned To White, My Last Photoshoot
Before the wall came tumbling down, I insisted on taking a few final shots. Even though my REAL nails are prepared for my trip to Italy, my heart was not ready for this mural to come down. Aside from walls and paintings, in the past two years, I have REALized life has changed.
Saying Goodbye To My Grandmother & D-Face
Starting with my Grandmother Martha left me with this Mary Francis purse. Sadly, she's gone, but I continue to carry her fashion on my world travels. One of my favorite phrases is: "Are you ready for this Martha?"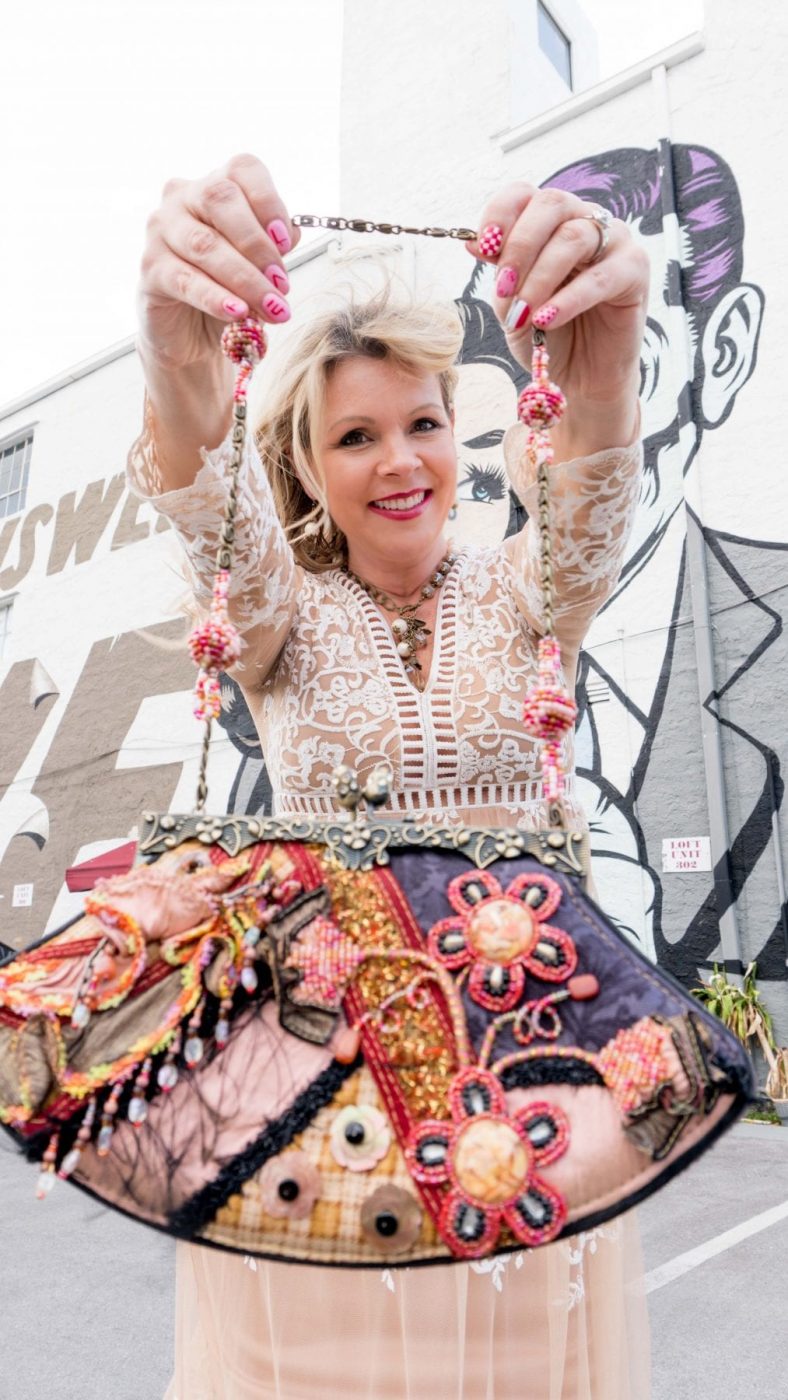 No matter where I'm called, and no matter if I'm speaking on social media or providing new market introduction services for foreign brands into the US, I am always REAL and READy!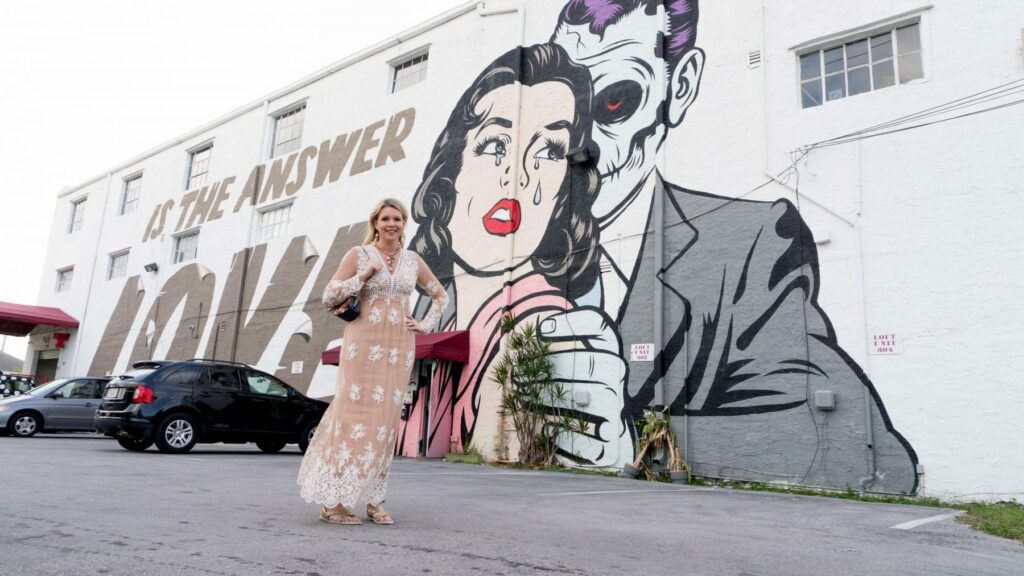 My Grandmother was the one who taught me the difference between REAL pearls and fake ones. FYI: These are FAKE aka. costume jewelry.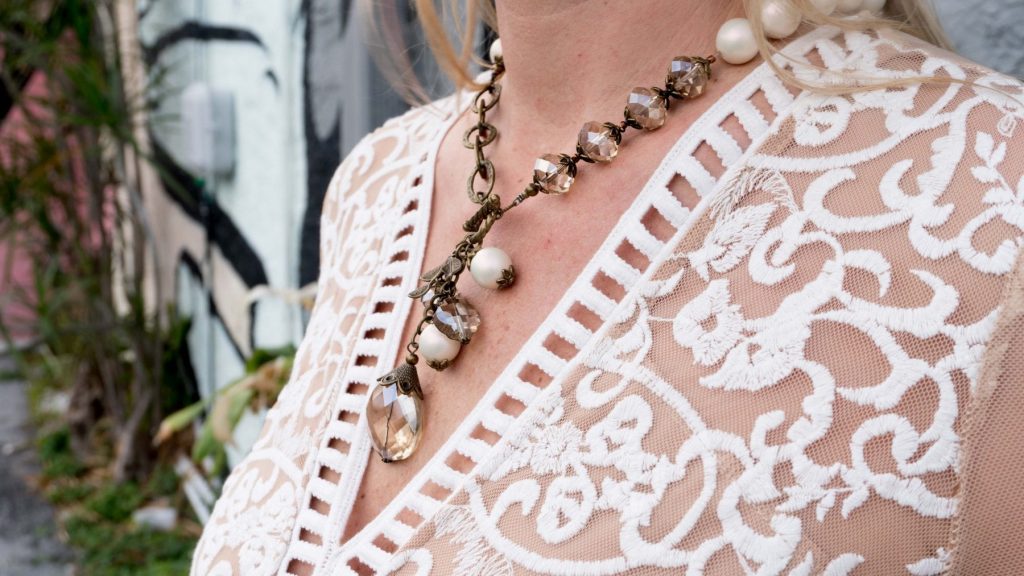 Not bad for a $39.90 lace maxi dress and the taste of an 85-year old woman, right?
Mine & Martha's Fashion & Art Favorites | Gucci & Mary Frances
Before my fashion icon, Gucci's creative fashion director Alessandro Michele was the Gucci creative director, another fashion icon of mine and my grandmother's is Mary Frances. While Mary Frances only creates purses, they are exquisite! My mom and I used to sell them in our Ambiance Interiors & Gifts store when Mary Frances first launched. These were one of the only gifts my Grandmother Martha adored. Mom and I created "The Purse Wall" in Casa Wynwood for Art Basel Miami Beach to honor my Grandmother.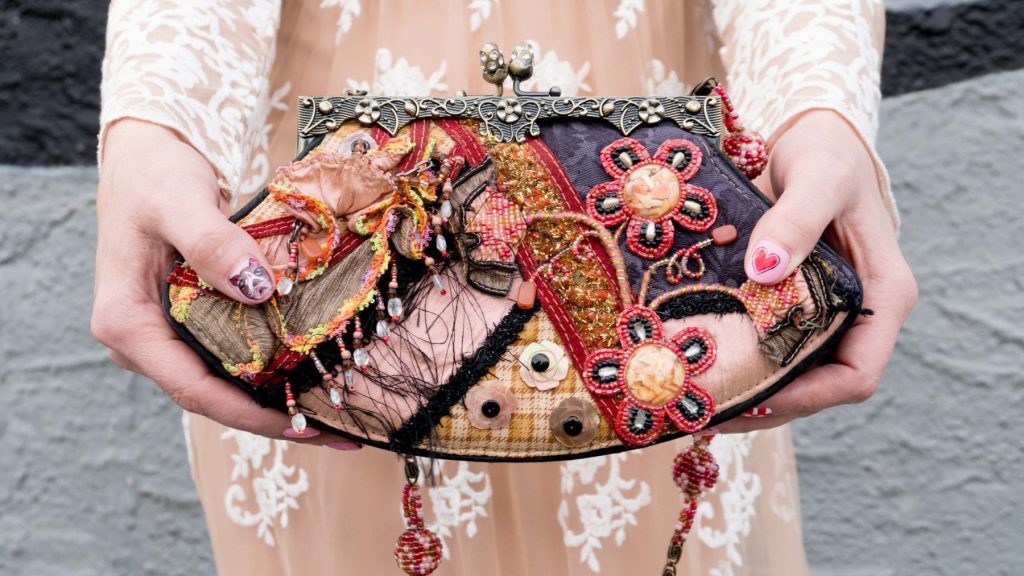 Thank you once again for reading my unedited thoughts. Feel free to leave questions or comments below. I really do personally answer.
XO
Christi
P.S. Check out my friend Year of the Monkey's take on Miami and more cool walls. 

I'm Christi Tasker, serial globetrotter, product & interior designer, Glamma Gaga, NBC social media correspondent, podcaster, freedom fighter, brand & business consultant, entrepreneur's best friend, artist & multi-business owner.