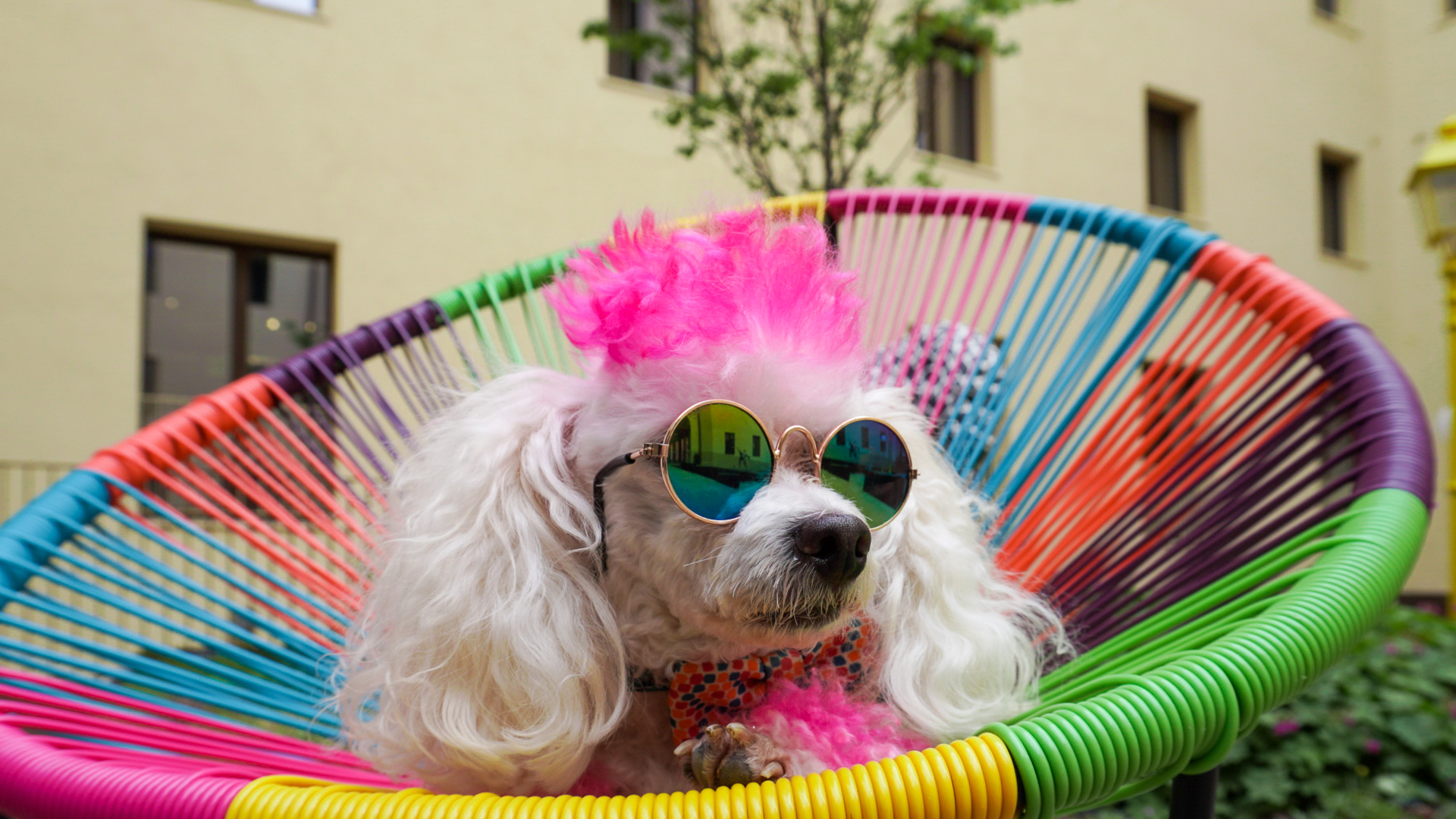 My Traveling Poodle's European Travel Nightmare | How To Travel Europe With Pets | Pet Travel
WARNING: Don't Make the Same Mistakes I Did – Read These Tips: How Travel Europe With Pets, Dogs, Cats, or Any Other Fur Friends
Dear Friends, Europe does not abide by American rules and regulations for E.S.A.s and Service Animals. Please read this important post and avoid my personal horror story. Throughout this post and by watching my vlog (link below), you'll avoid quarantine and learn how to travel Europe with pets of all types. These tips and my links at the bottom of this post will help you avoid mistakes on other international travel before leaving the U.S.
For those of you who know me, you know how much Bentley, my traveling French passported poodle, travels everywhere with me. He is beloved all over Europe. In Italy and Paris, chefs prepare meals for him. In Scotland, he adventures everywhere through the mountains and parks.
Bentley travels with me to places in the Caribbean all the time. The Dominican Republic is his home away from home. He's been to all of the places I listed multiple times without problems until recently. I made one BIG mistake that is on my Pet Travel Checklist. 
Despite airline flight attendants and staff that love him because he's a well trained pink E.S.A., he was still quarantined in Scotland! Yes, within an hour of the photo below being taken with his flight attendant, he was quarantined!
How To Travel Europe With Pets | Christi Tasker, Travel Blogger photographed with Virgin Atlantic Airlines Flight Attendant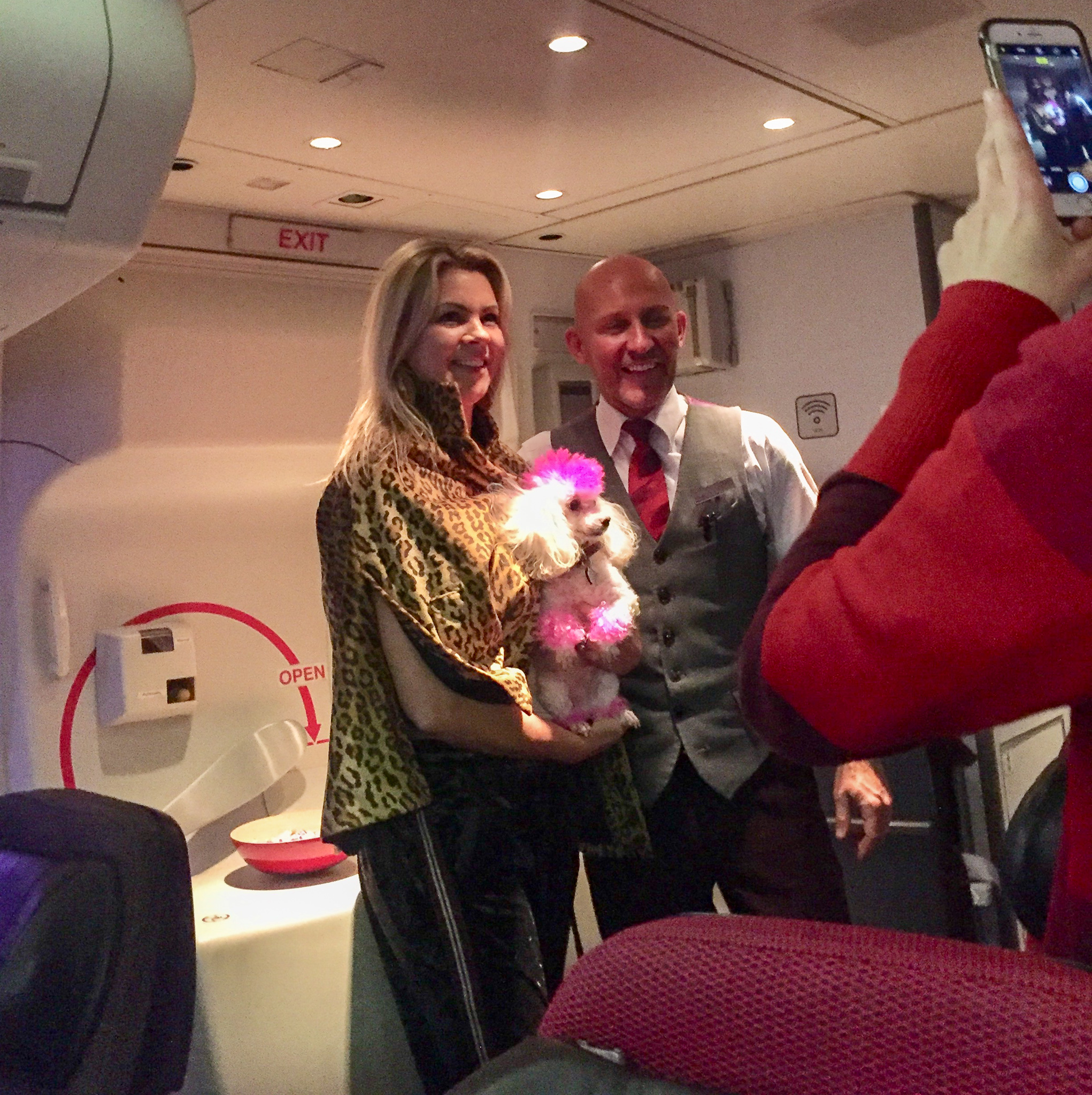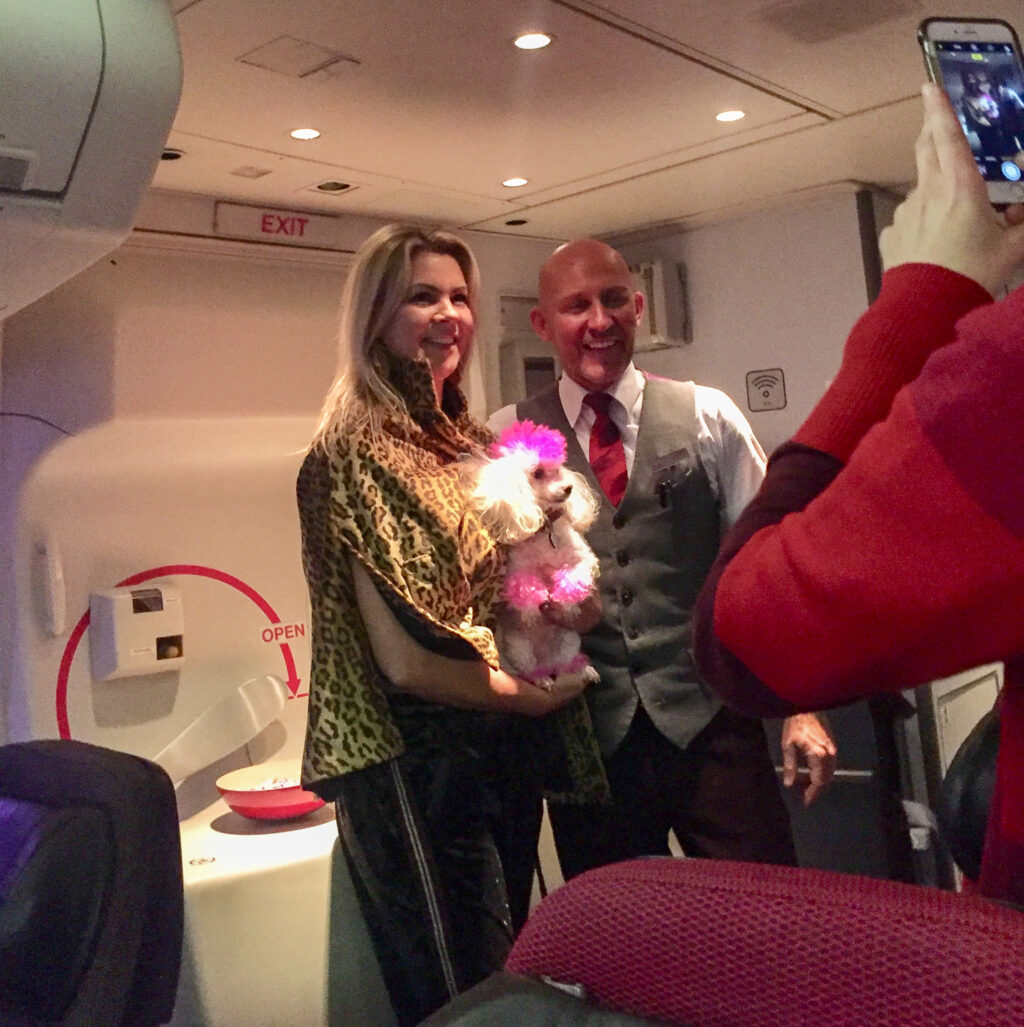 Watch My Worst Travel Nightmare & Learn How To Travel To Europe With Pets
If you travel with, know someone who travels with an animal or is considering traveling with a service dog, emotional support dog or emotional support animal of any kind, please read this story, and WATCH MY VLOG below and SHARE.
Click on the little arrow below to watch the video that my mom recorded of the incident taking place. As weird as it may seem, I asked my mom to turn on her iPhone camera to capture the moment simply because I was lost for words and could not believe this entire situation was happening. The video is not a joke nor a reenactment. It is not a happy moment like my mom used to record…my dance lessons or runway walks so that I could improve. This is the moment I thought I may NEVER see my little @TravelingPoodle again…
How to Travel Europe With Pets | Avoid My Quarantine Horror Story
My 8-lb. Service Dog Jailed Upon Arrival Into Glasgow Airport Via Virgin Atlantic
Recently on a trip to Glasgow, Scotland, my eight-pound (3.6 KG) service dog, Bentley (aka @TravelingPoodle), was jailed in a Scottish prison overnight. Yes! They locked up his 8lbs of white fluff despite all of the necessary paperwork being on my Delta & American Airlines frequent flier numbers.
My Traveling Poodle's Service Dog Certifications & International Animal Passport
First of all, it's important to note that Bentley is certified with the United States Department of Agriculture (USDA) and European Health Certificate certified as an E.S.A. service poodle with a chip. Plus, he has all of the necessary international paperwork that regular dogs, animals, service animals, and emotional support animals (aka. E.S.A.s) have to be A.D.A. (American Disabilities Act Compliant) in every city, state, or local municipality. He was still locked up, aka quarantined up by the Scottish airport workers, aka the company Swissport at Scotland's Glasgow Airport!!!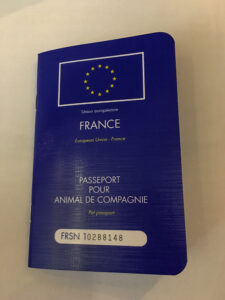 My Service Dog, Traveling Poodle Arrived & Departed The Glasgow Airport Twice Before
Just because I had flown into this same airport before, did not mean my little service dog was safe upon landing into Glasgow again. Despite our July 2018 arrival in Glasgow via EasyJet from Charles De Gaulle Airport Paris into Scotland's Glasgow Airport twice before, our fate to keep my little @TravelingPoodle, Bentley was not left up to the E.U. law or even British law!
Instead of Bentley's fate was left in the hands of a local Scottish council called Renfrewshire Council Trading Standards and a Swissport airport worker named Doug, who was in charge of sealing his fate. Bentley departed from the Glasgow airport with me on the first leg of my flight to the United States. Approximately six months later, we returned to Scotland on a Delta flight in partnership and operated by Virgin Atlantic. On the same round trip ticket, we returned to the United Kingdom in late April, where the incident in the video occurred.
How To Travel Europe With Pets | Tips For Flying With Animals
What is a Service Dog or Emotional Support Animal?
Many of you reading or watching this may not Each country is different when it comes to service dogs and whether or not your dog or emotional support animal services are a "need." According to the Scottish airport workers, if I were not "blind" and needed a "seeing-eye dog," then Bentley could not possibly fulfill a task.
According to the American Disabilities Act (A.D.A.), a service dog is any dog who can get any one or more of over a hundred tasks or assists. Some countries refer to service animals as those who assist police or the military.
The U.K. does not adhere to American ADA policies and really can't figure out what to do with our ESA and ADA policies. if you watched even the beginning of my vlog (video story), you probably figured noticed that too. I've compiled a list of the 21 airlines that pet-friendly airlines that fly from the US to Europe. The list includes links to each airline's latest rules and regulations for flying pets.
Please Share This Article With Any of Friends That Travel With Animals or Service Dogs
I pray you none of you experience anything like this with your beloved working dogs or pets. They have no idea why they're being held in a cold room and unexpectedly caged and surrounded by authorities in neon vests taking loudly in Scottish Gaelic. When animals are caged, they assume it's something they have done wrong. When I first began writing this How To Travel Europe With Pets post, I sat in the Starbucks at Glasgow Airport, where I could be near Bentley incase they allowed him to leave.
After spending the night at my mother-in-law's house in Largs, I took the Scotland Scotrail train back to Glasgow Airport to pick Bentley. When watching the video, you can see the walk to the quarantine house and the conditions. I was fortunate that his situation was not worse, but if I had not been super strong and persistent, Bentley would be living with a Scottish family. Can you imagine what went through Bentley's head when he was taken and had to be without me?
I don't even want to begin to let you inside my head when I was thinking, "what if I never see him again?" That was the reason I asked my mom to film precisely what was happening. No one knew the rules or could answer my questions. What I did know was – I am an American citizen; that alone goes a lonnnnng way. And the most important thing to note is I did not step off the plane without a plan and the documentation on video. Without having the video, I do believe Bentley would have been "Scottish" forever.
P.S. Want my list of Pet-Friendly European Airlines?
To make life easy on all of us, please click here to find a complete list of  Pet-Friendly European Airlines That Fly Pets & Dogs Into Europe. 
P.S.S. Want my updated 2020 Pet Travel Checklist?
You'll love my step by step Pet Travel Checklist Complete With Tips for traveling with your dogs, cats, birds, or other animals?
If you've been looking to upgrade your pet's wardrobe with some fashionable outfits and accessories visit Chrsti Tasker Miami
P.S.S.S Wondering Why Traveling With Animals Is Now Insane?
Click here to watch videos of the 7 Craziest Pets Americans Try To Take Aboard Flights.
Thanks for reading How To Travel Europe With Pets! Ciao and cheers for your next adventure with your fur friend.

I'm Christi Tasker, serial globetrotter, product & interior designer, Glamma Gaga, NBC social media correspondent, podcaster, freedom fighter, brand & business consultant, entrepreneur's best friend, artist & multi-business owner.