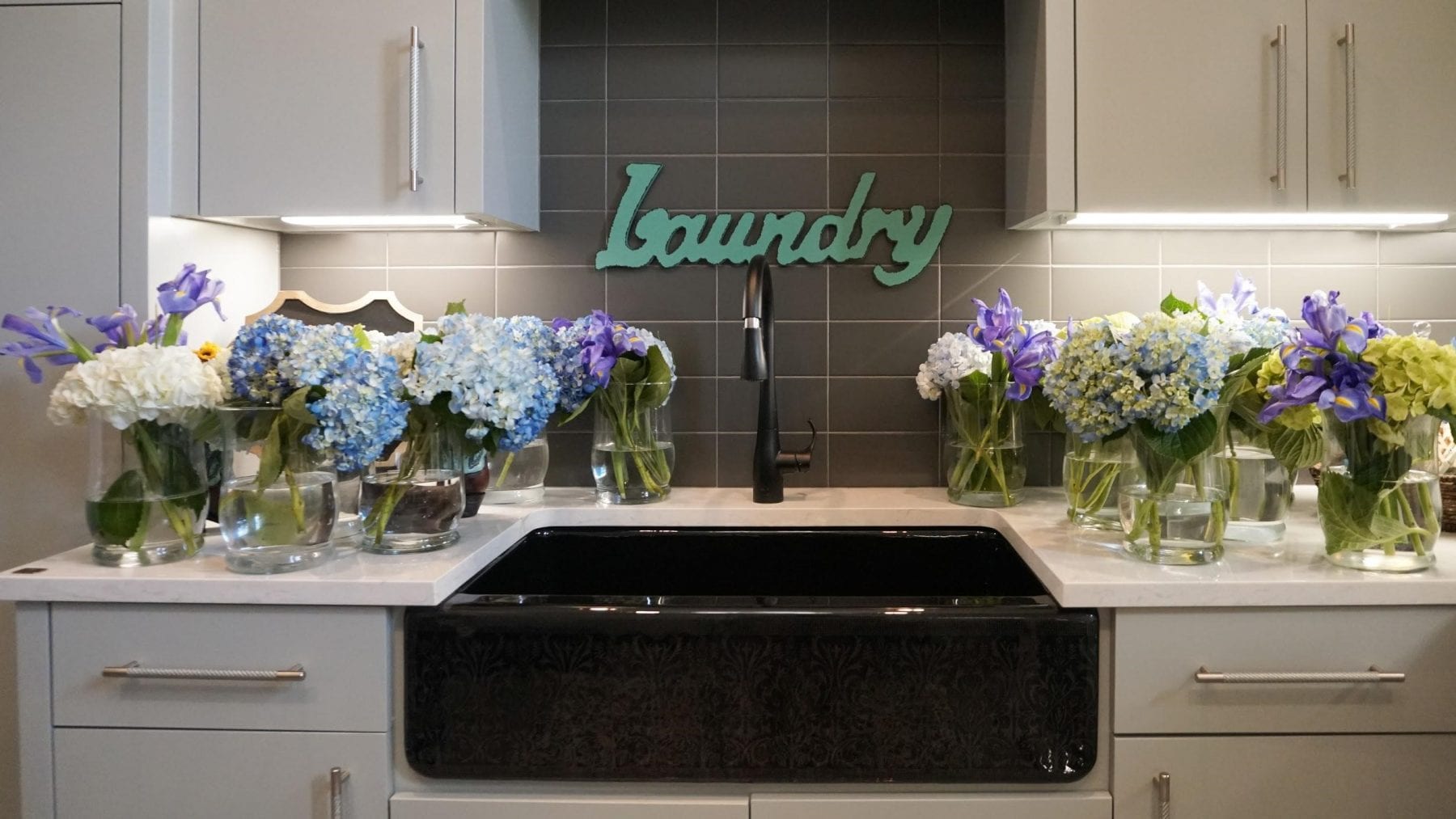 5 Awesome Laundry Room Design Ideas By Traditional Home Editor Krissa Rossbund
Discover Awesome Laundry Room  & Master Bathroom Design Ideas
Go Inside Dallas Decorators Showhouse with Traditional Home Editor Krissa Rossbund
The Story Behind Krissa Rossbund's Laundry Room Design Ideas
Being a part-time Texan, residing in middle America, Krissa Rossbund, senior style editor for Traditional Home magazine created a very practical and necessary escape in a less than desirable room for most of us.  
Awesome Laundry Room Design Ideas In Dallas Decorators Showhouse
Laundry begs function yet so many laundry rooms are either undersized or lack the necessary tools to perform all of the laundry duties in one space. On laundry days, I often find laundry hanging from every chair, doorway, and in all the wrong places!
In Dallas Showhouse, Krissa Rossbund decorated a room to work hand- in- hand with function and purpose. "These boots are made for washin' " played well with her confident Texas attitude. She imagined a laundry room, where the user would no doubt be sporting a pair of chic cowboy boots while separating rugged denim from whites.
Starting with a black farmhouse sink by Kohler was a great choice. Black doesn't show dirt and hides the grime.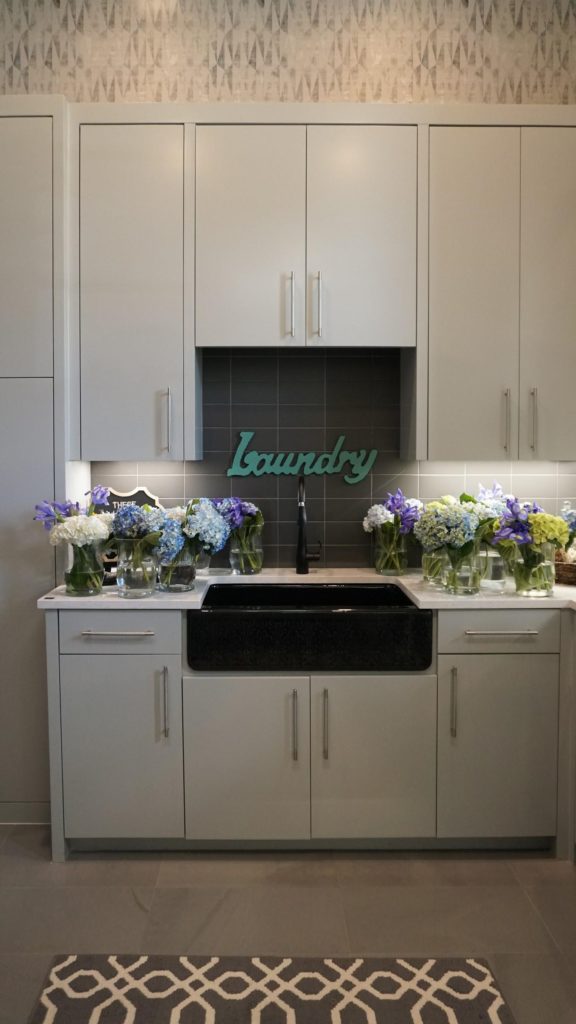 We love how Krissa eliminated the riser drawers that most of us rarely use, and instead incorporated easily accessible baskets for those one-of-a-kind socks or rolled towels to easily be carried from the laundry room directly to their proper homes.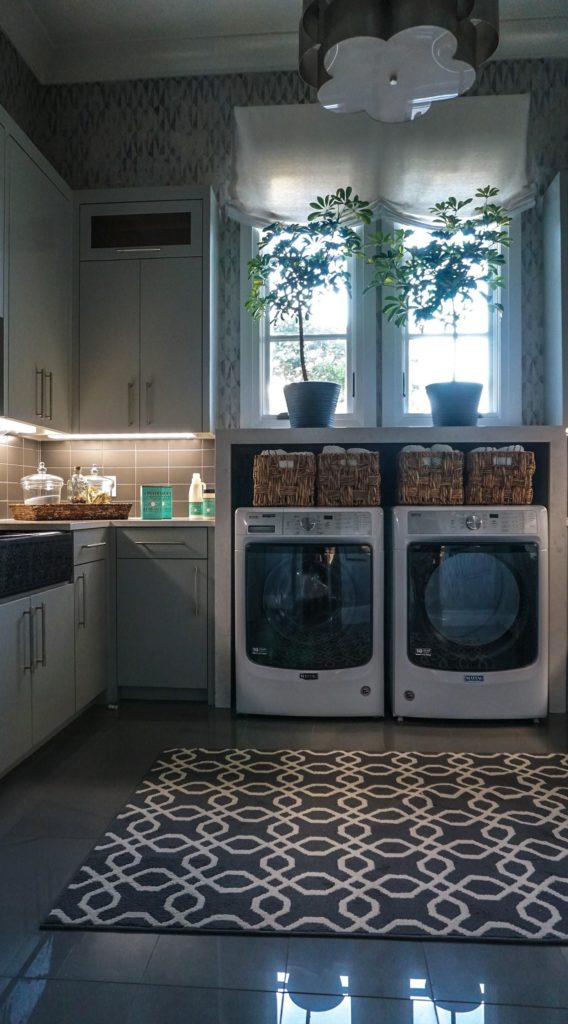 Keeping with the neutral gray that's woven throughout the house, Krissa selected a printed grass-cloth wallcovering with an inverted triangle pattern from the awesome Nicolette Mayer Collection to add contemporary pizzazz. Plus, an additional Jenn-Air fridge helps when packing the kids lunches, preparing dishes for entertaining, or storing extra beverages. 
Krissa says, "Streamlined painted-gray cabinetry gets a touch of handsome flair with carbon-fiber hardware, while a flower-shaped pendant softens the hard edges. "Laundry should be organized and stylish.," She notes that over her two-decade tenure at Traditional Home, design emphasis has shifted from public spaces of the house to small, task-driven rooms such as closets, dressing rooms, and laundry rooms. "Laundry rooms are where you care for clothing that's been a big investment."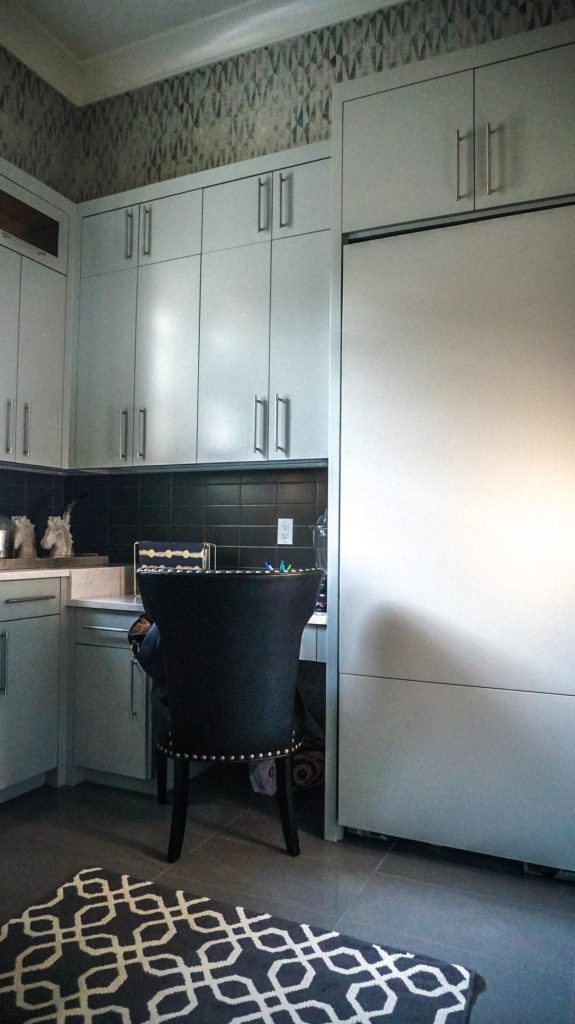 Master Bathroom Design Ideas By Traditional Home's Style Editor, Krissa Rossbund with HGTV's Donna Moss 
Krissa and Donna Moss teamed up on the master bathroom to create the perfect modern-day escape! Some lucky homeowner is in for a treat when washing in this shower fit for a queen or relaxing in the bathtub.  Donna selected all of the bones of the bathroom such as the Crossville Tile, designed all of the cabinetry, Cambria counter surfaces and the shower surface along with all of the Kohler plumbing fixtures. Then Krissa took over to create this awesome inspirational master bathroom fit for the Queen of Bling herself!
Design inspiration drawn from a trip to Paris is by no means anything new, Krissa allowed her imagination to follow and recall the architecture, intimate bridges, and impeccable taste in fashion. She remembered something in particular, that stood out from the Maison et Objet design fair. Little did she know then, that she was striking a chord with something Traditional Home's readers quickly became engaged in and loyal readers have long adored — – the Nicolette Mayer Collection!  
Florida-based Nicolette Mayer's work is an artful assembly of grand patterns printed on sheer linen and grass-cloth wallpaper destined to entertain and delight. In the master bathroom, Krissa knew that one pattern in particular, "Blossom Fantasia," with its airy flowers and birds, would soften the space's sleek contemporary feel. But that was just enough. The generously sized bathroom, with adjacent water closet and vanity spaces, returned to its contemporary roots with clean-lined silhouettes and lots of silver finishes. I must admit, favorite of Nicolette's new collection is the Royal Delft Filagree fabric collection. 
"TRENDS ARE GREAT FOR INSPIRATION BUT ONLY SOMETIMES ARE APPLICABLE. IT'S BEST TO BUY WHAT YOU LOVE AND DEVELOP YOUR OWN STYLE," says Krissa.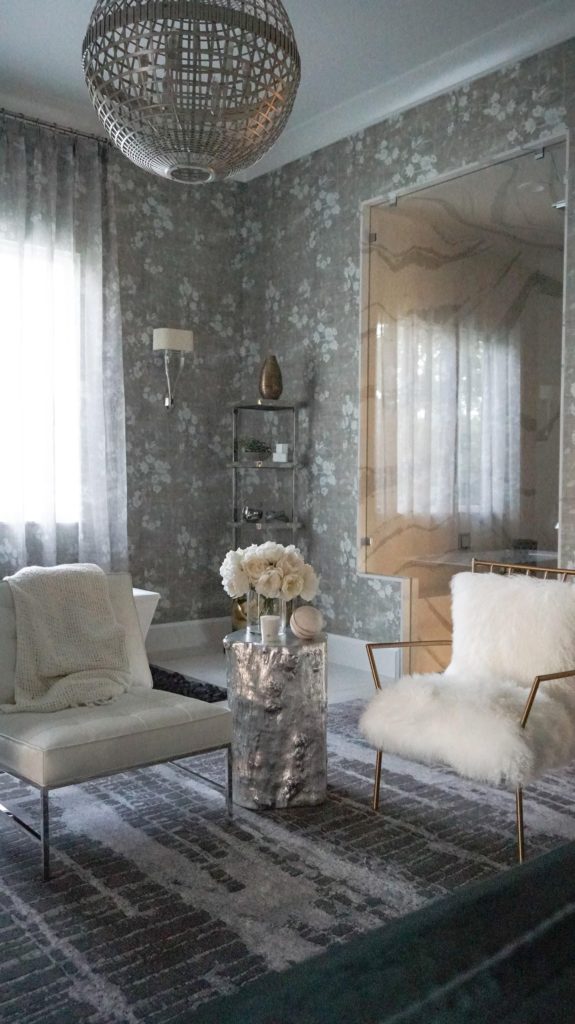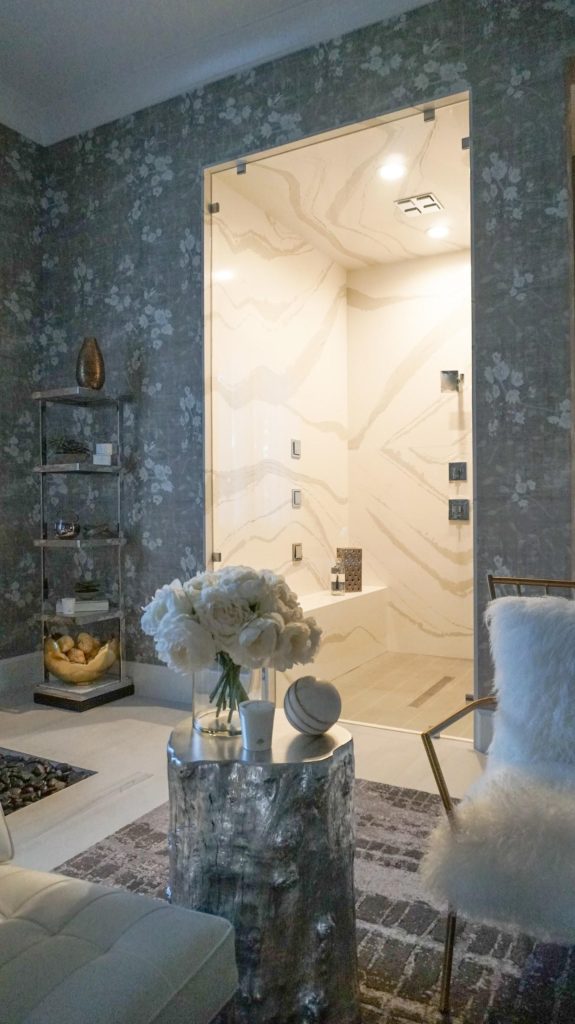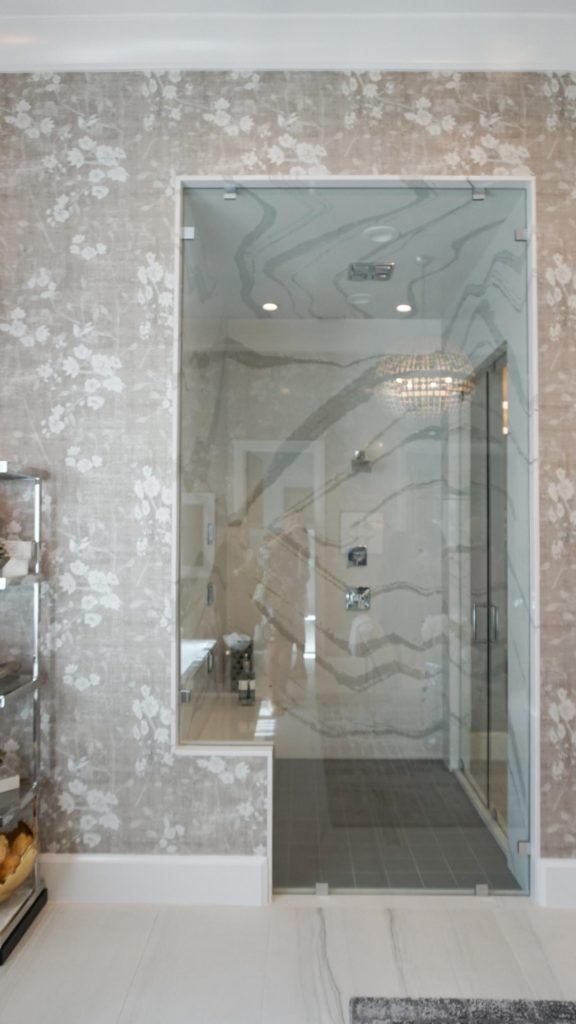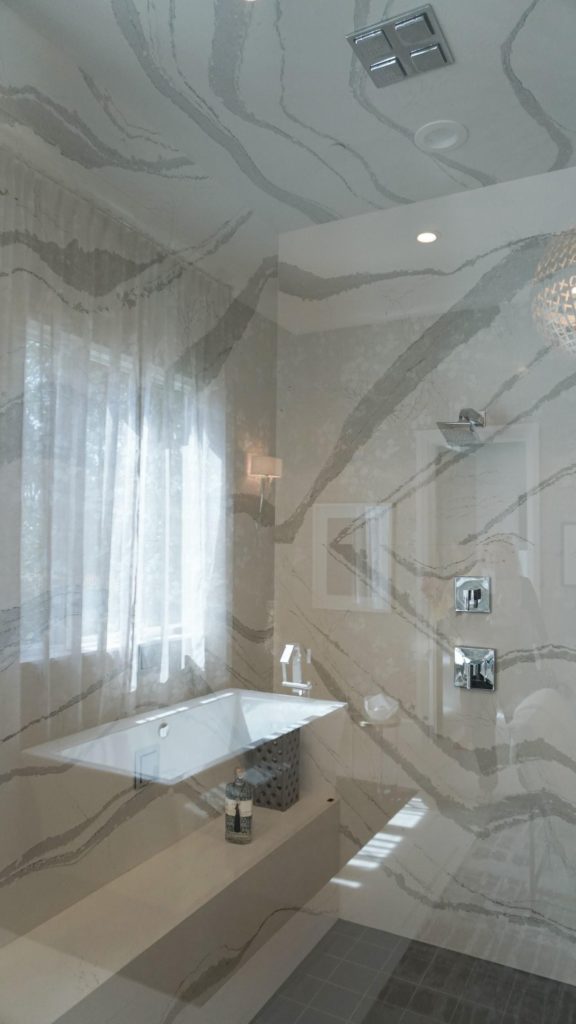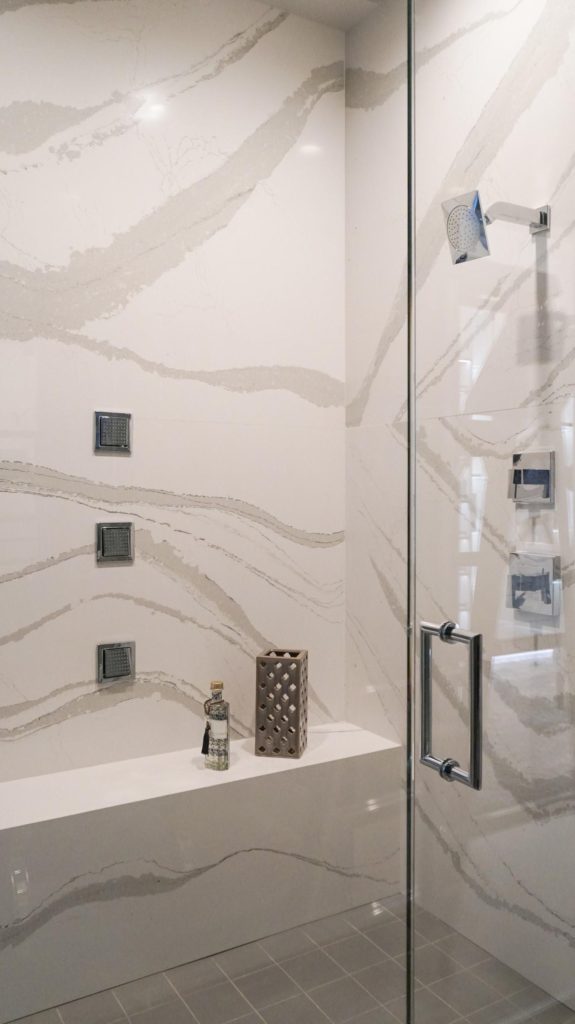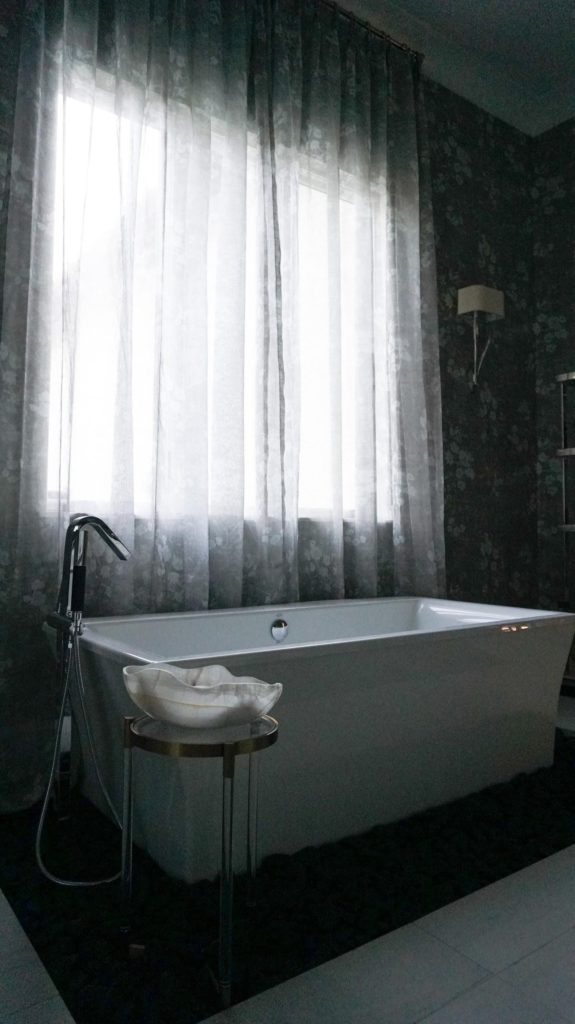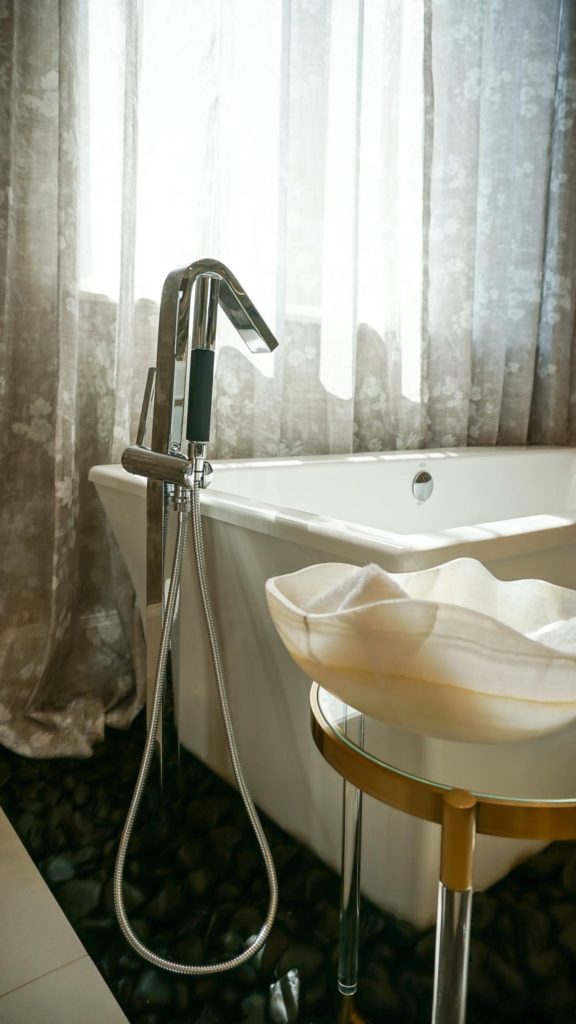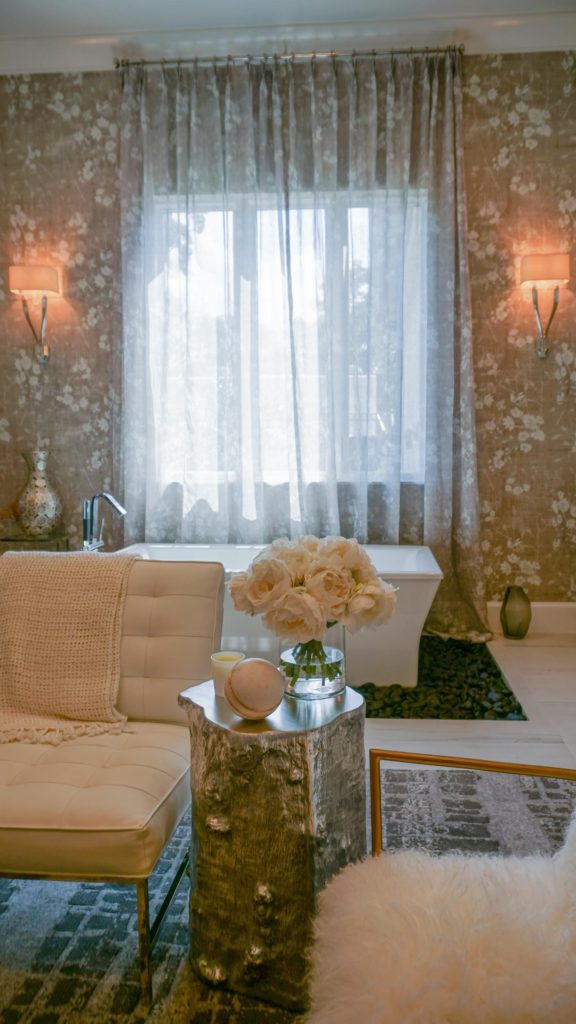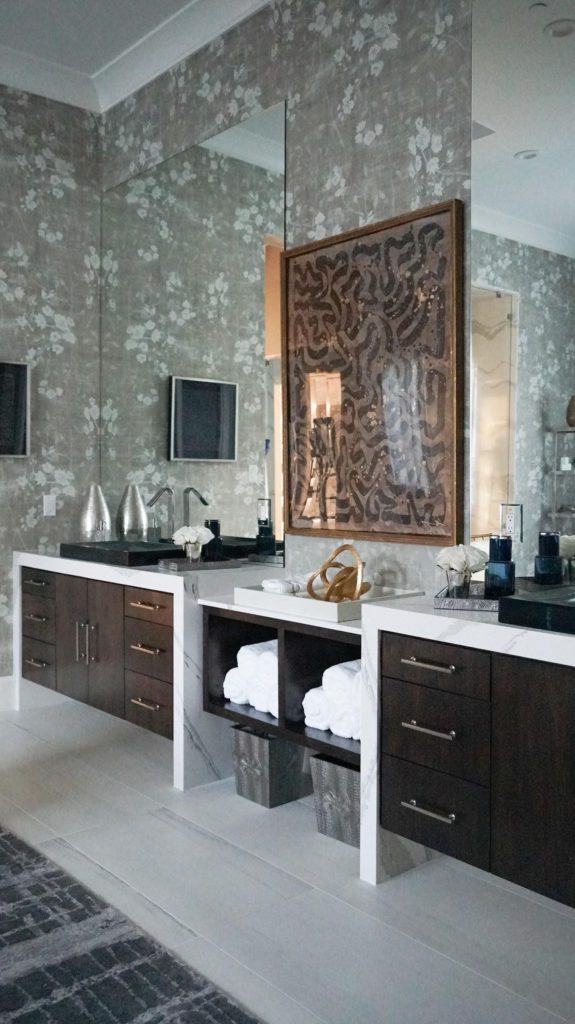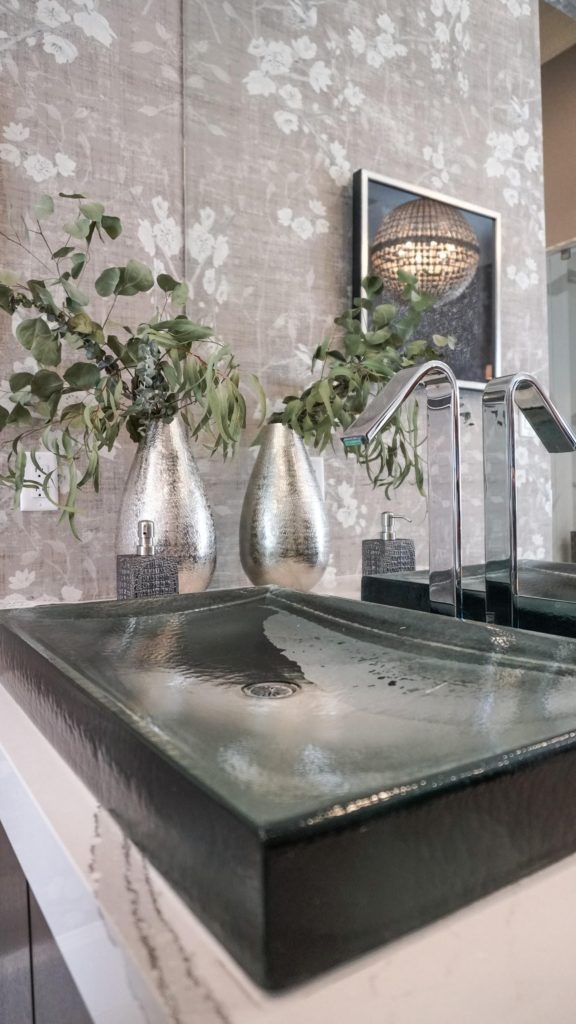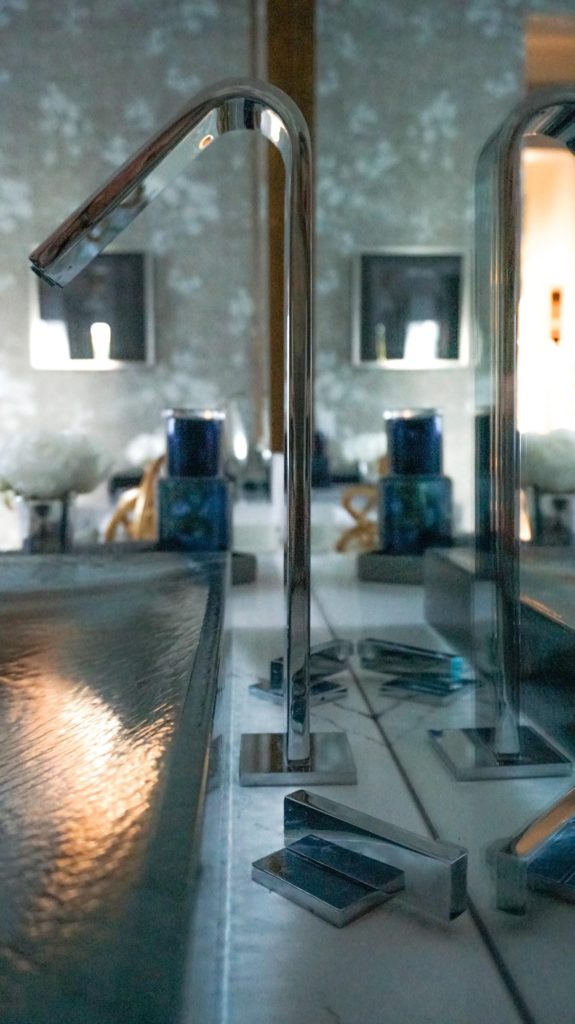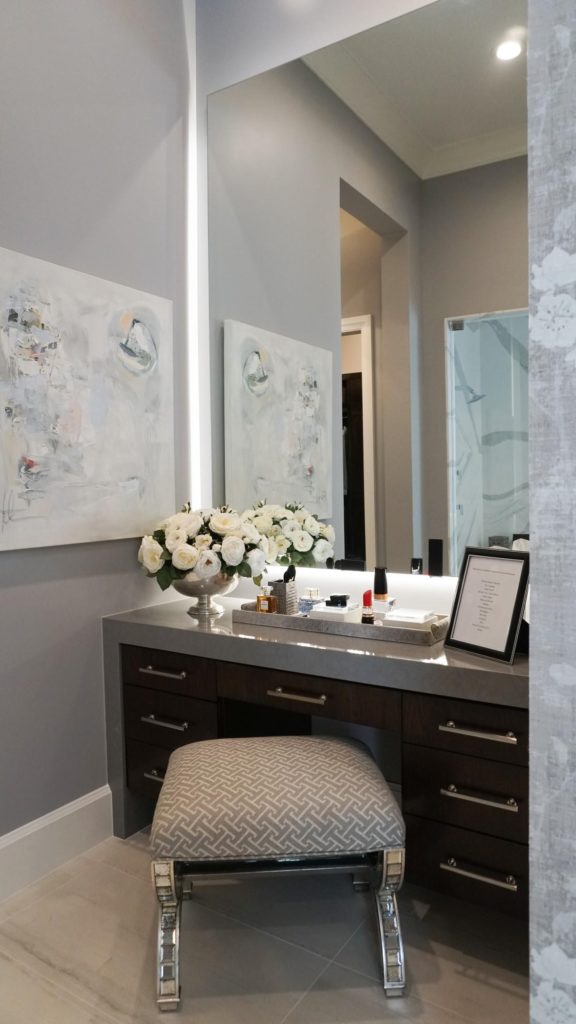 A special thanks to the ladies at Chanel Highland Park in Dallas for helping me fulfill my promise to Chanel Paris and Krissa. No thanks to the visit to Museum de Hospital American Paris, I did not make it to Chanel Paris this time.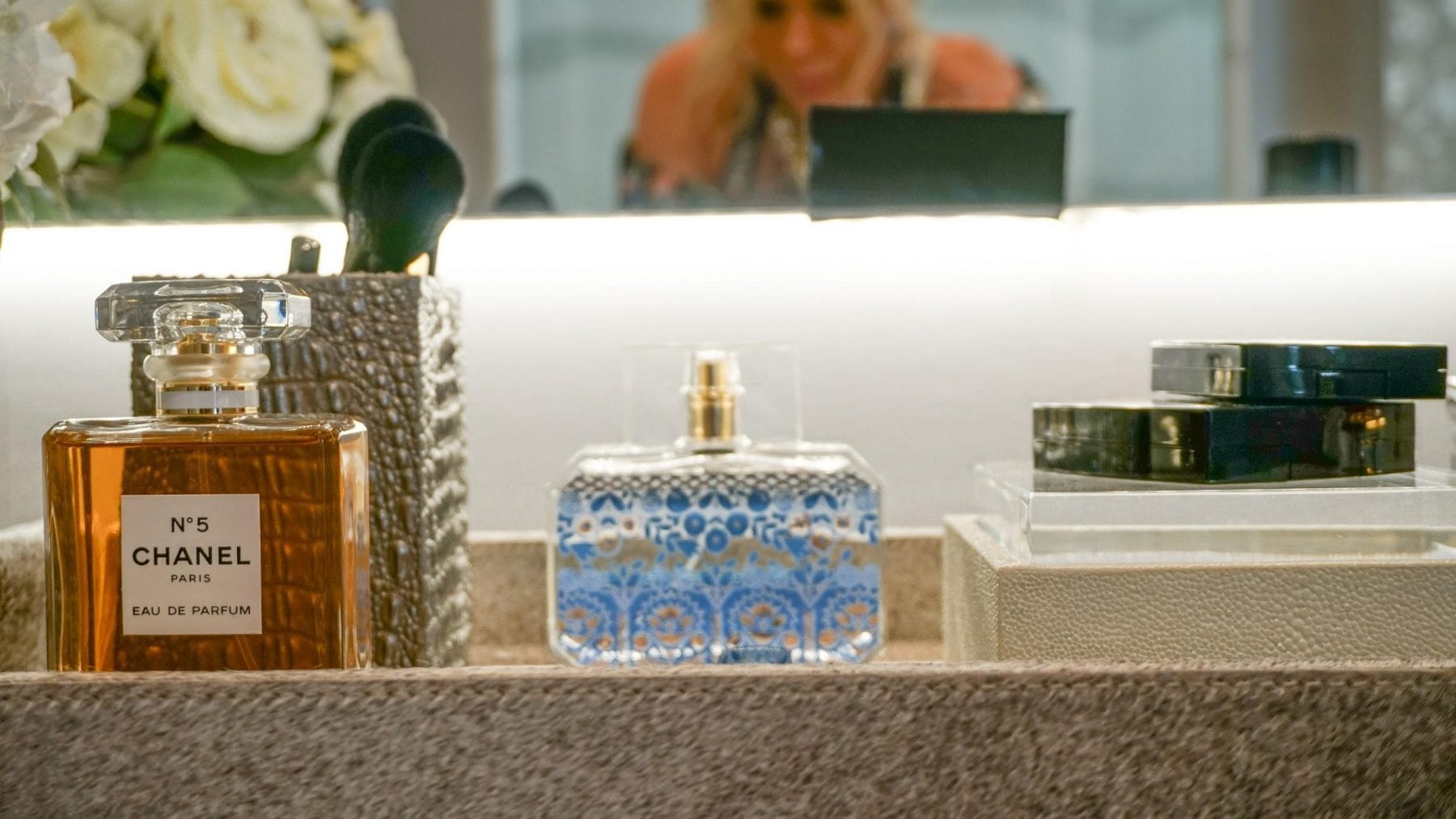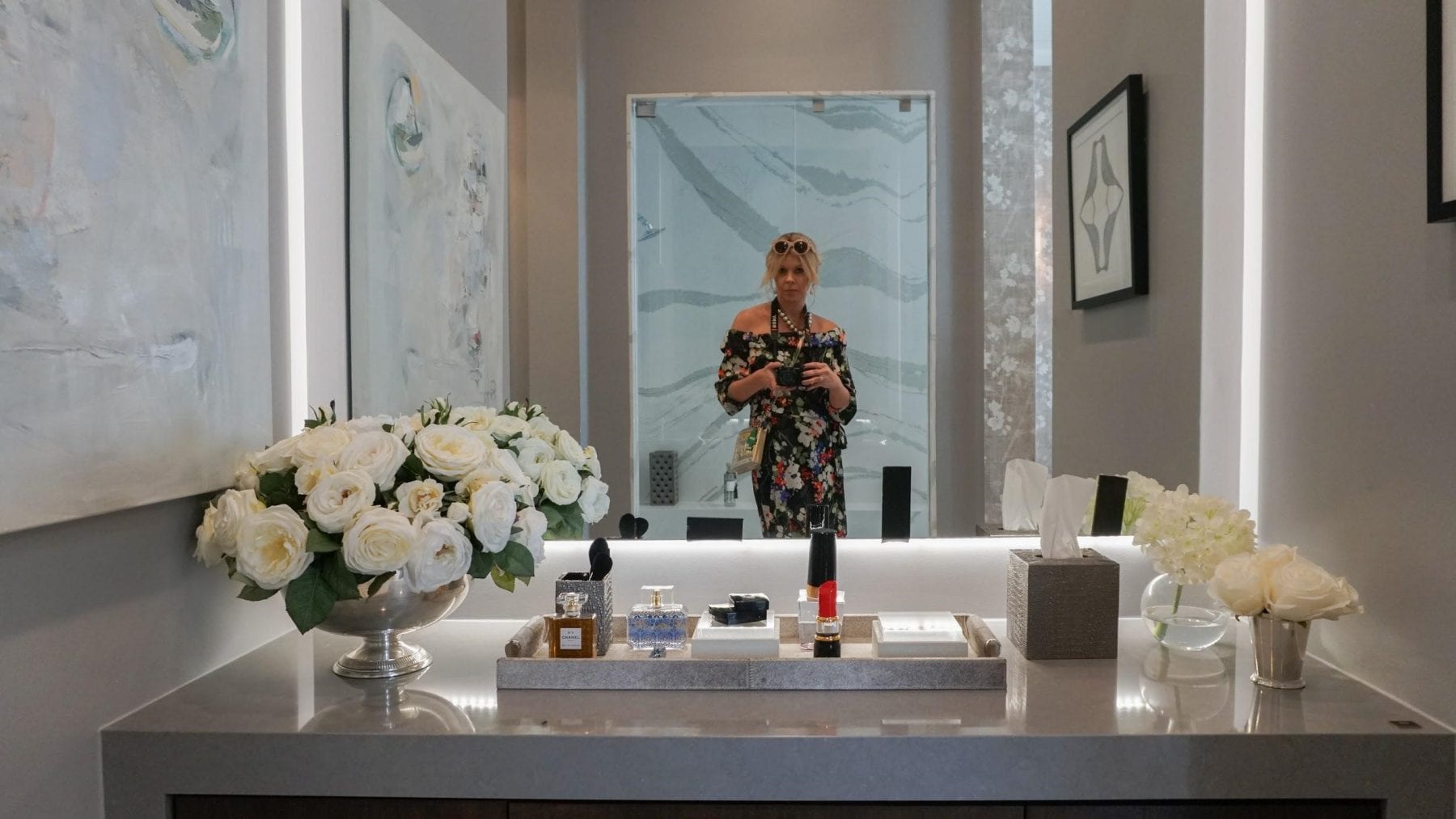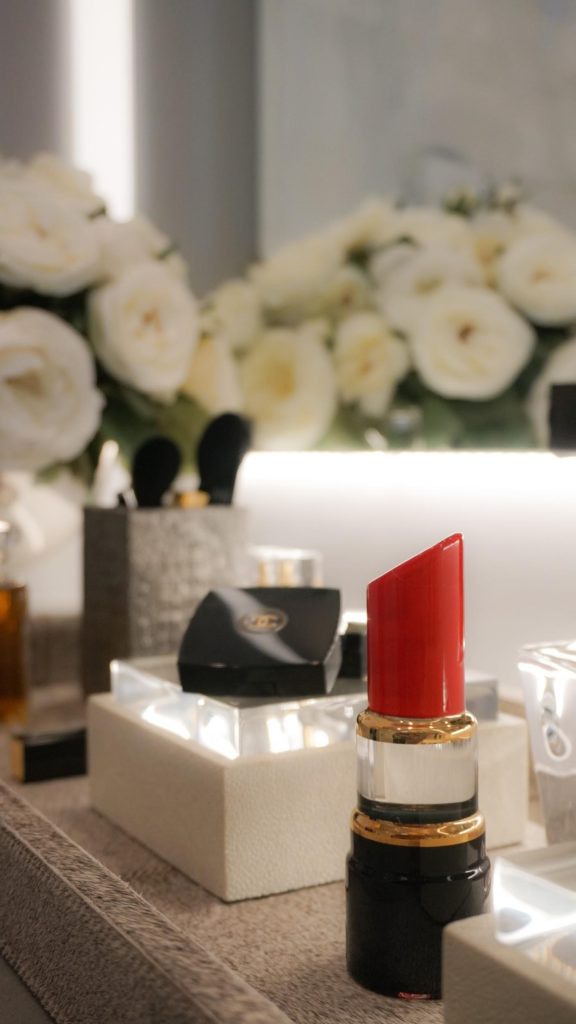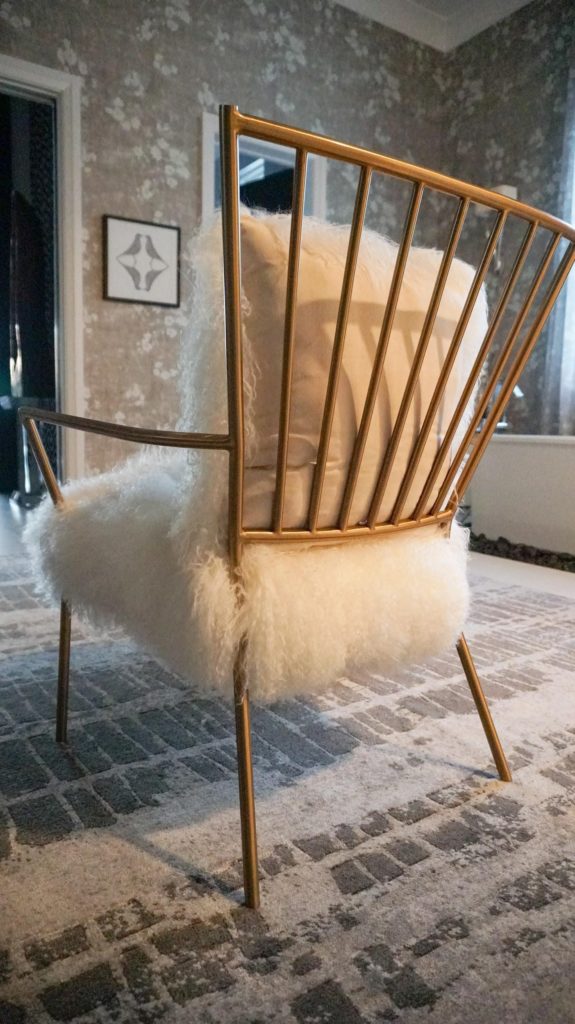 To get more rockin' tips from this beautiful lady and supremely talented Traditional Home editor and interior designer, Krissa Rossbund – subscribe and follow @TraditionalHome on social media channels. 
Thank you to the awesome companies that made it all happen:

Christi Tasker
I'm Christi Tasker, serial globetrotter, product & interior designer, Glamma Gaga, NBC social media correspondent, podcaster, freedom fighter, brand & business consultant, entrepreneur's best friend, artist & multi-business owner.
Enter your details for my free travel tips, exclusive recipes, home decor inspiration & lifestyle hacks
my fashion & home decor store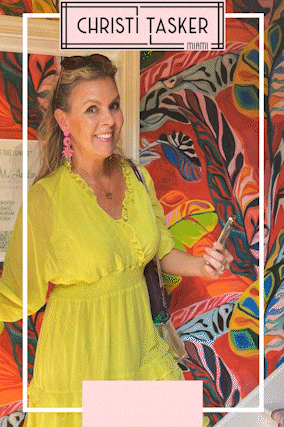 My Miami Condos

Couples Getaways

Honeymoon Ideas

Senior Travel Ideas

Overwater Bungalows

Loo Reviews

Family Vacation Ideas

Single Female Travel Ideas

How To Travel For Free
our branding, design & content management agency