Have your cake and eat it too – both possible at Choccywoccydoodah!
After admiring shoes for over an hour at Irregular Choice on Carnaby Street I moved onto creative eatible art. This post should come with a warning that these are real baked goods that look sooooo good you may want to jump through your screen. The issue is they are such pieces of art that only the smell of fresh baked cakes, whipped icing, and chocolates beg to differ. Wait until you see inside this cake store! AHHHH….to die for!
It's crazzzy ridiculous at the amount of time that has gone into such delicacies. Choccywoccydoodah cracks 3,000 free range eggs per week and each one is cracked by a human hand. Keep in mind that as you enter this door that EVERYTHING IS EDIBLE!!!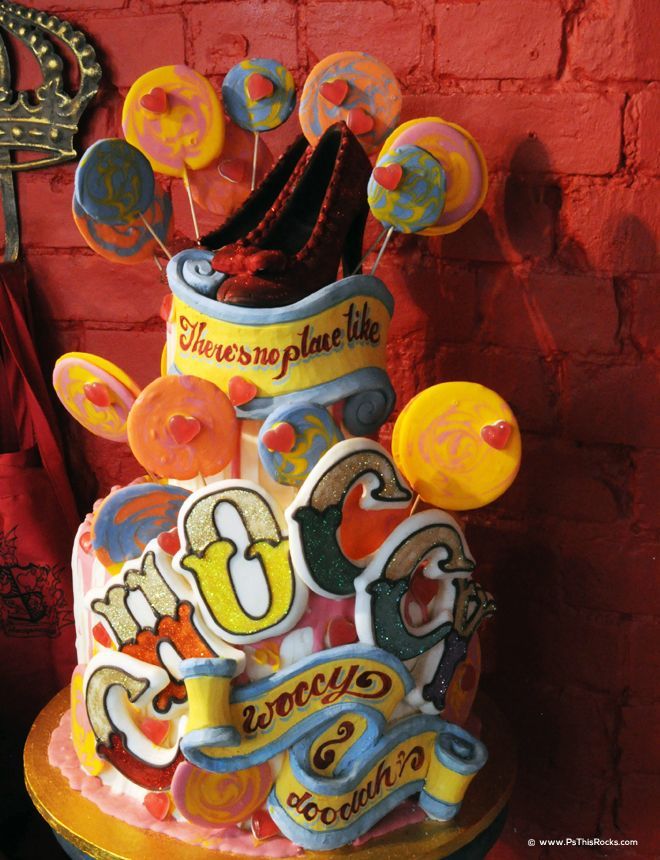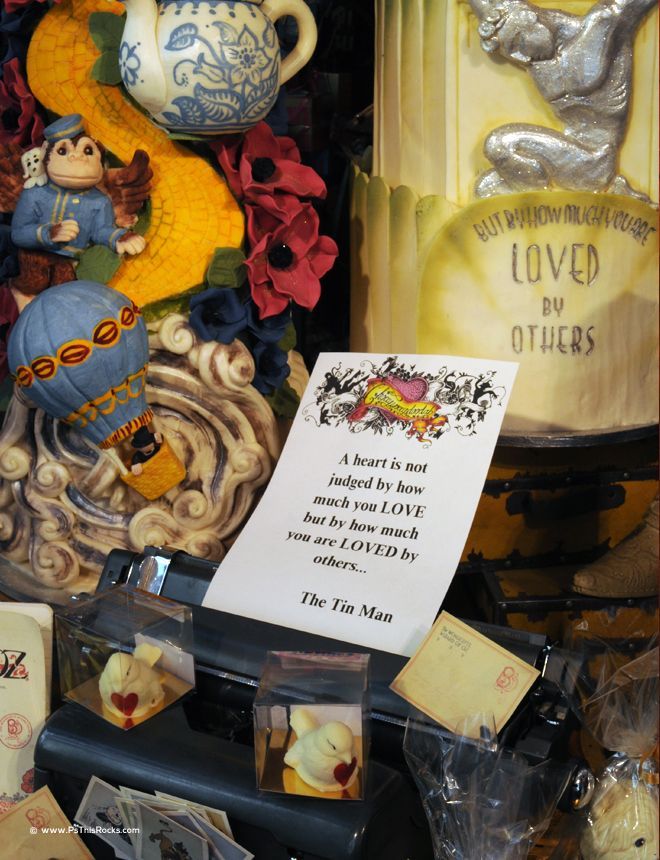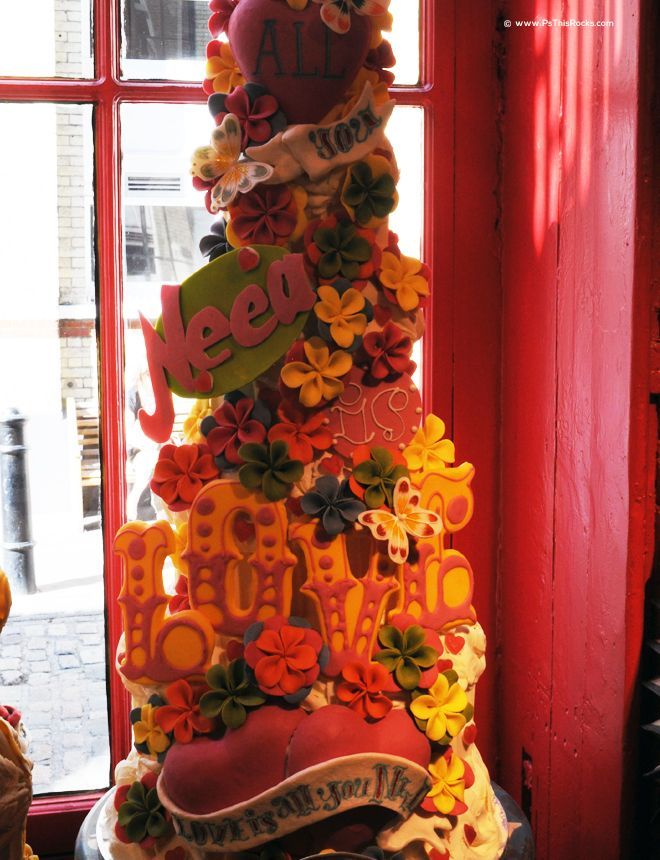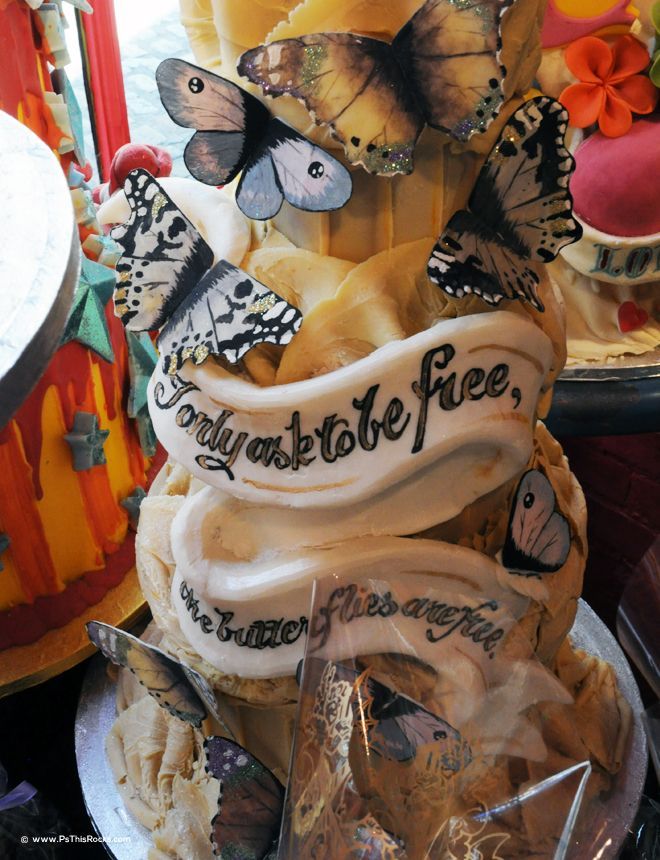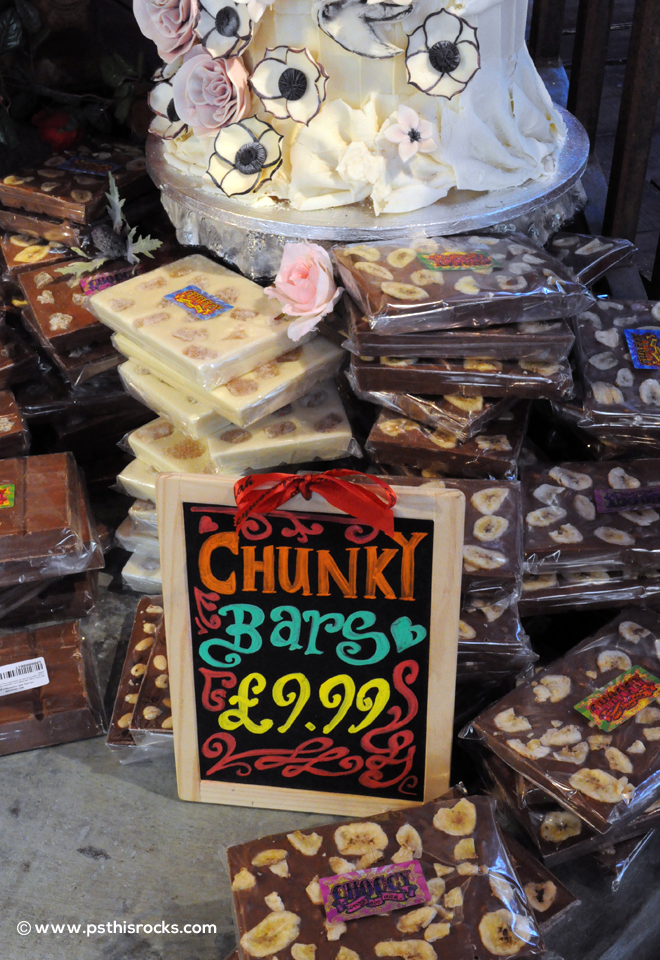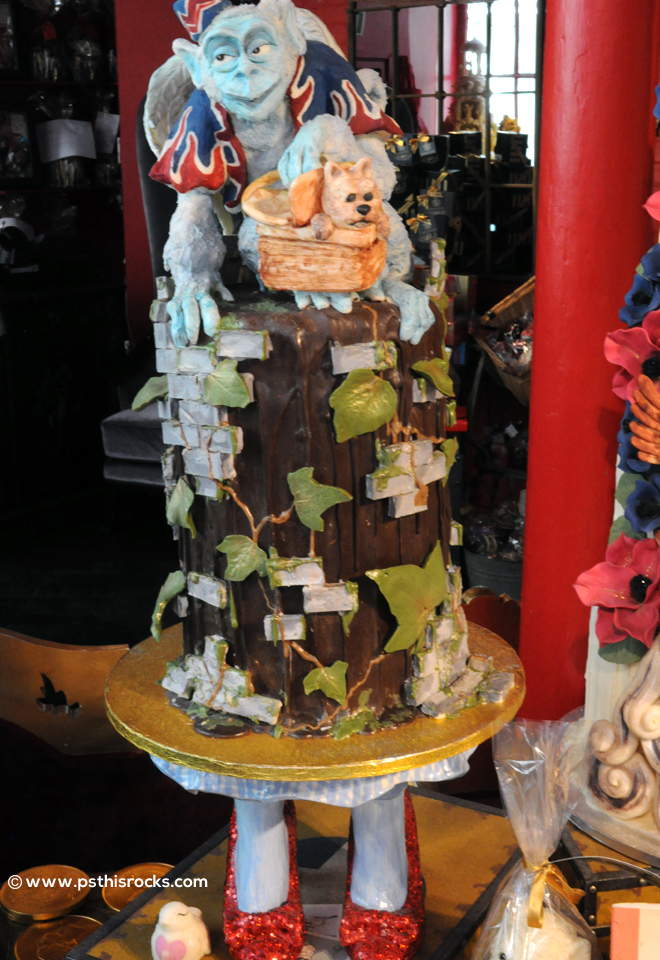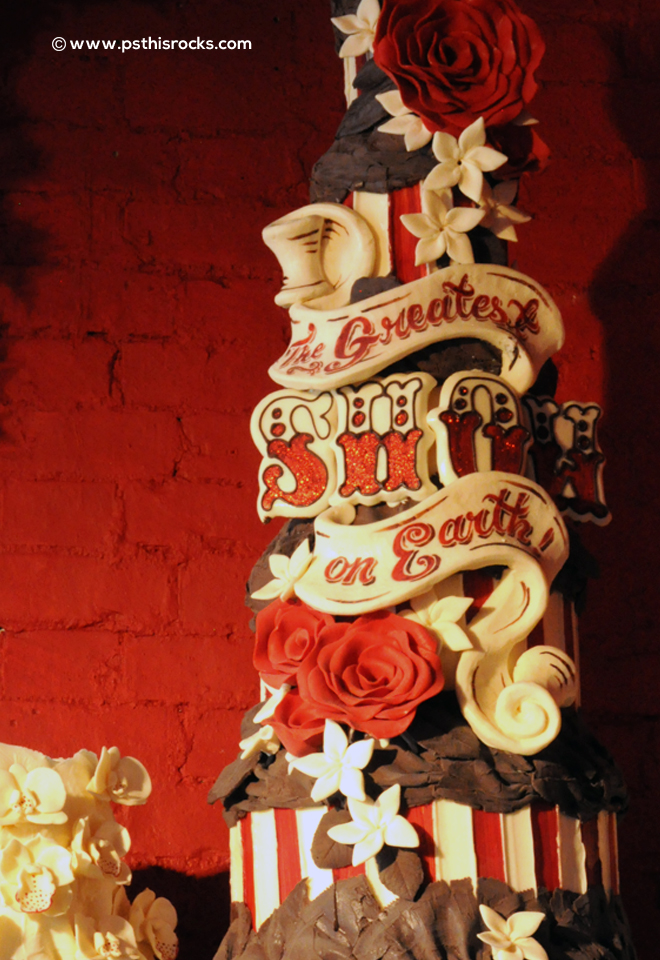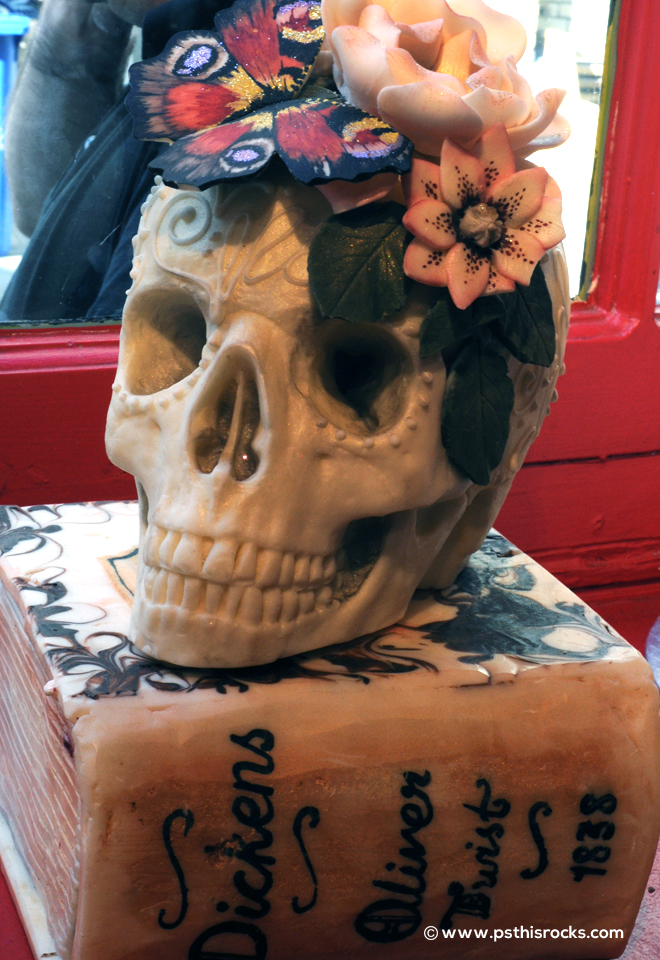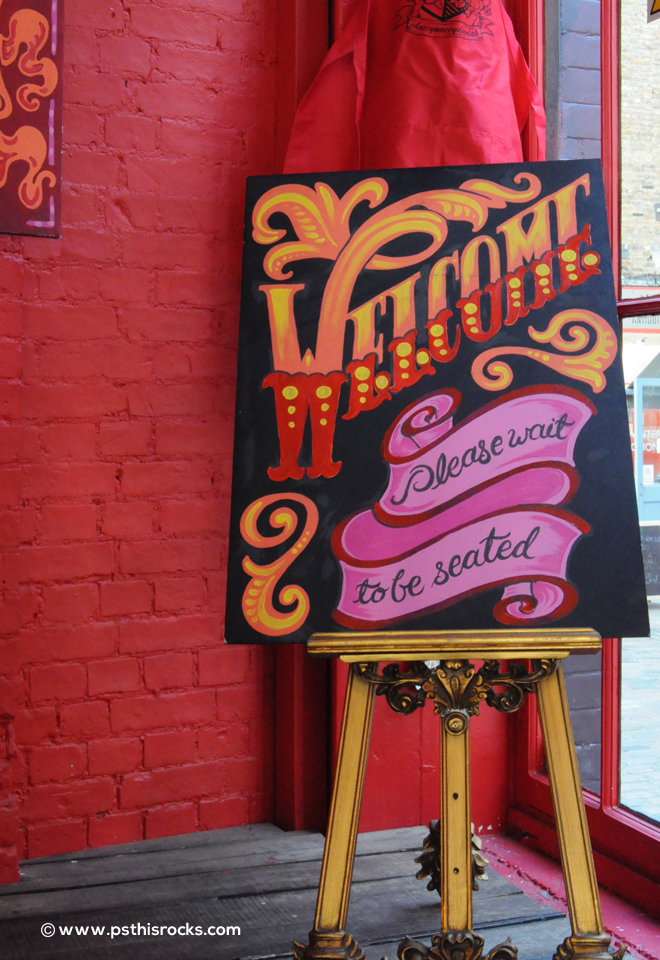 Ahhhh…..I could have seriously died and gone to heaven….if only I could have eaten even a bit of cake here.  Considering we didn't have reservations in the small upstairs cafe I was on a mission for CAKE thereafter! One whiff of the sugary, sweet confections and I was toast! Before I leave the U.S.A. for my next trip to London I will be sure to reserve space at the top of these stairs. 🙂
For now, I'll show you my unbelievable sketchy find that was beyond remarkable. Let's just hope the Regent Street cake cafe doesn't disappoint like the cake in Harrod's, otherwise I'll be missing another piece of the one and only fabulous….Sketch! Click here to see how cool this place is!