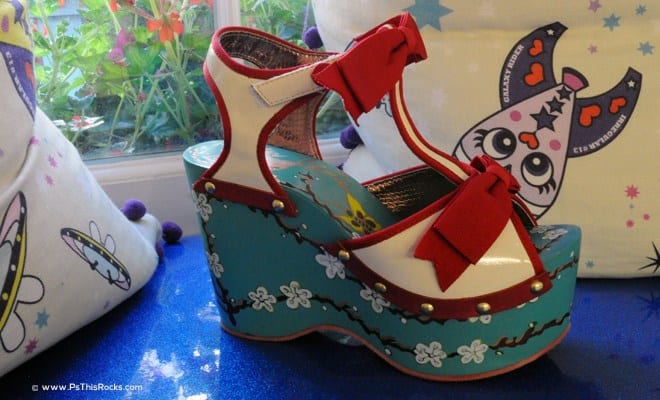 Irregular Choice for Designer Shoes: Characters for your feet
Hilarious, Funny Heels Shoes & Designer Shoes
Wait a minute! This name sounded so familiar when I first passed it on the streets of London. Why? This is the same store that I purchased my wedding shoes from!!! Seriously! I had searched the world over for Union Jack shoes to walk down the grassy aisle on my wedding day and voila! Here it was the real live version of my online superstore – Irregular Choice!
My Union Jack Heels | My Wedding Shoes
I must say that I was most impressed with their brand presence both online and in-person after seeing the stores. I remembered loving their quirky website and it's the overbearing amount of activity to distract the ADD sole like myself. If it hadn't been for the plane flying by with my Union Jack shoe I might have forgotten to order it. Click here to see what I mean.
And these my friends, are what originally brought me to the Irregular Choice website that I often refer to as "Immaculate Conception". I'm only correct in the first letters and the rest goes downhill from there. Needless to say, these are the official Union Jack (aka. British flag) shoes that I wore as Boyd and I wed almost two years ago.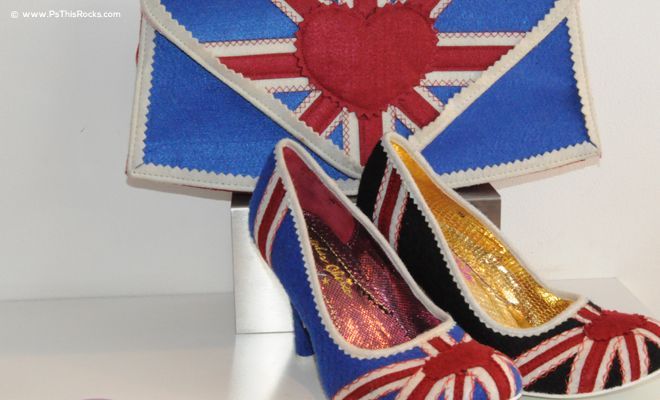 These babies must come with a warning….well two warnings. One – they are not comfortable. Two – they were really hot to wear in the Dominican Republic. Yes, I know they're felt but they were the only darned shoes I could find for my ginormous feet! It's not easy to find the perfect strappy Union Jack in a US size 11, but they pretty, huh?
Snow White & The Seven Dwarfs Funny Heels Shoes
When you check out this heaven of heels you'll too wonder what the imaginaries are smoking. And in the design process, I'm convinced they must be watching marathons of Disney movies.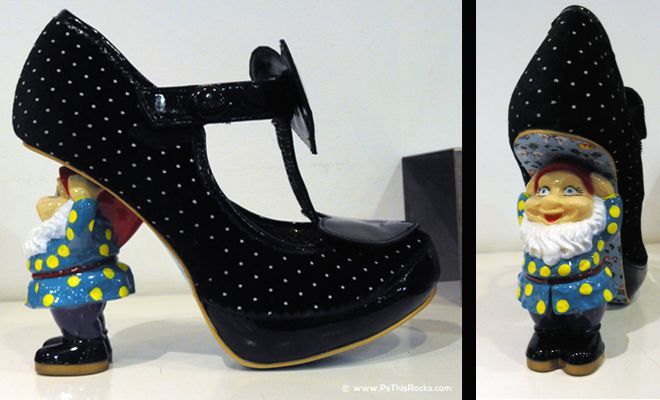 Victorian Style Platform Heels | Designer Shoes | Funny Shoes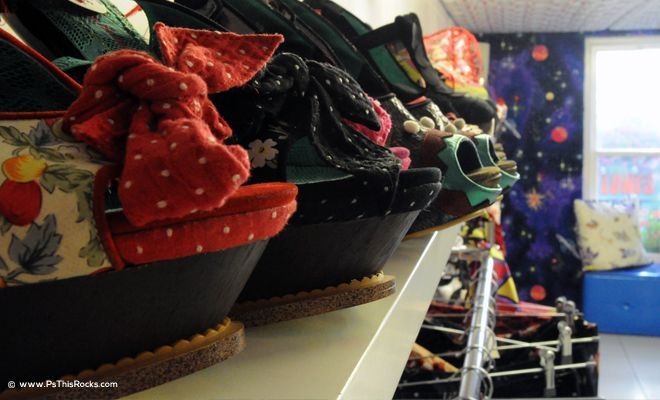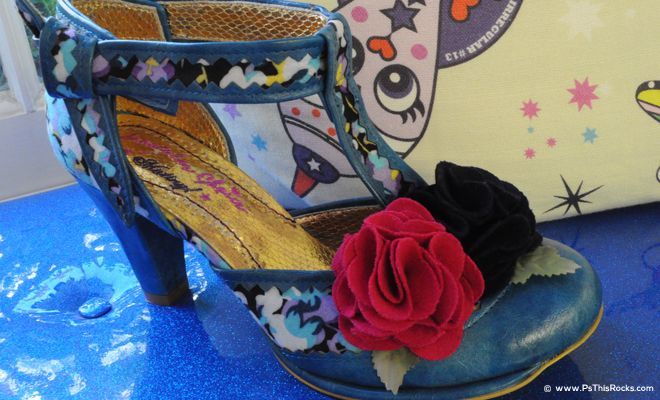 Men's Money Shoes | Designer Shoes
Boyd preferred this pair of Irregular Choice shoes for himself. Thank God they weren't comfortable!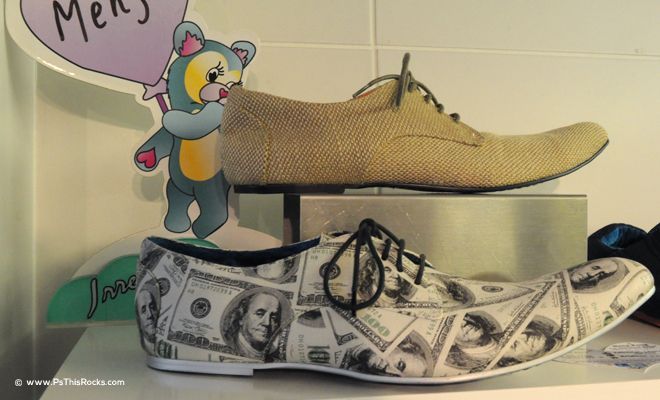 Tape Measure Designer Shoes & Handbags
Those of you who know me may be asking yourselves if this was a brand I conceptualized. Unfortunately, I can't take the kudos. It's phenomenal though and hats off to the designers that I would label more "imaginaries" of these crafty creations. Really? Who thinks of some of these additions to a shoe? I'm thinking it's someone that doesn't quite measure up to eating doughnuts so they'd rather wear them than eat them. I could think of a few times I could have used the tape measure on this flex tape measuring shoe.
Oh! I've got it! The cake decorator from the bakery next door could have skipped over next door to design the pastry pair below.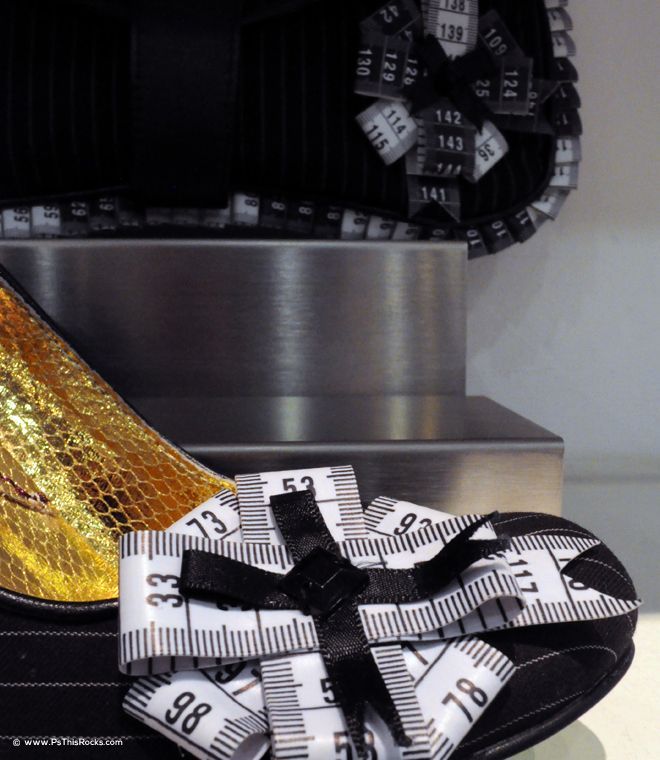 Choice Style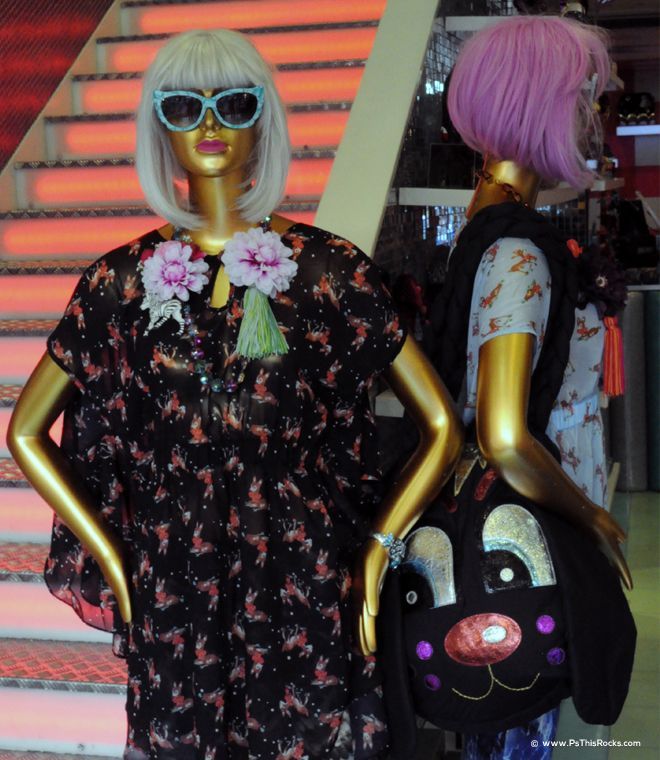 Comic Funny Shoes By Designers At Irregular Choice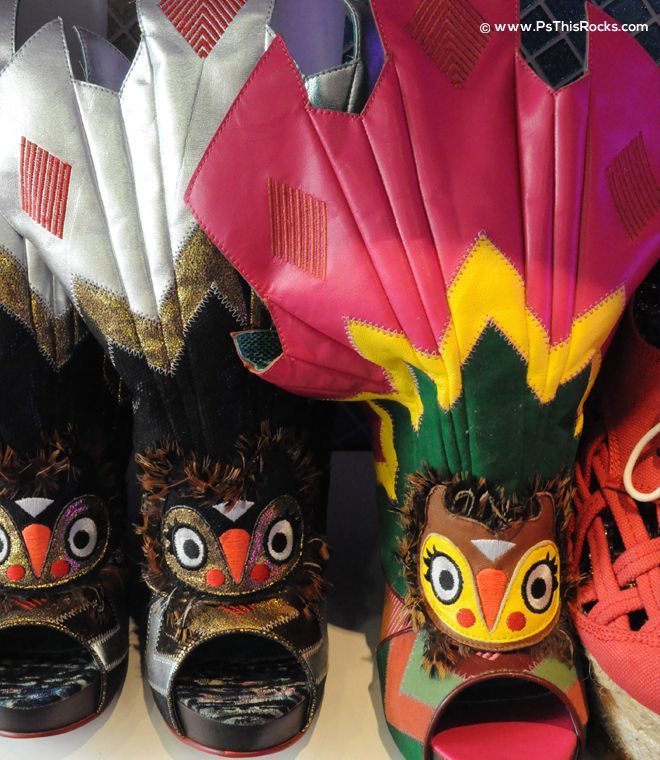 Pastry Heels For Donut Lovers | Funny Heels Shoes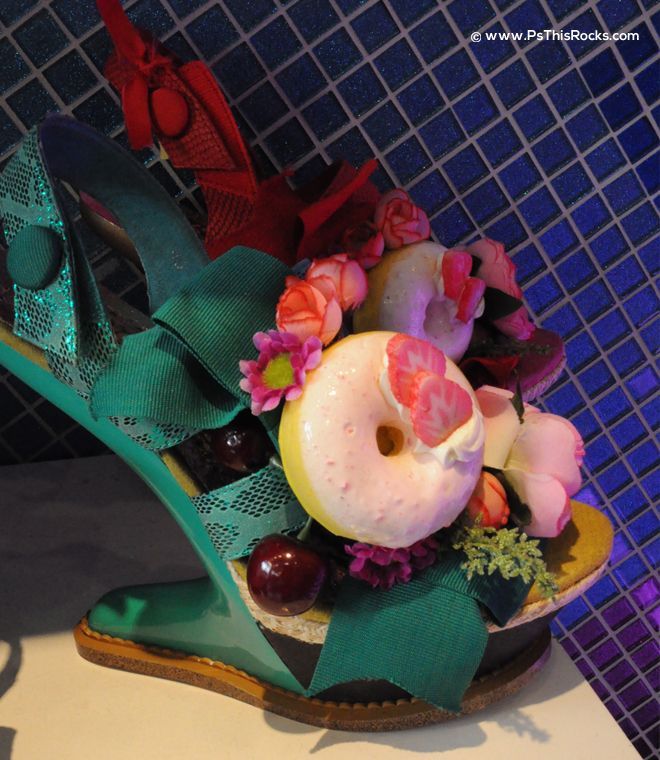 Funny Heels Shoes | Funny Shoes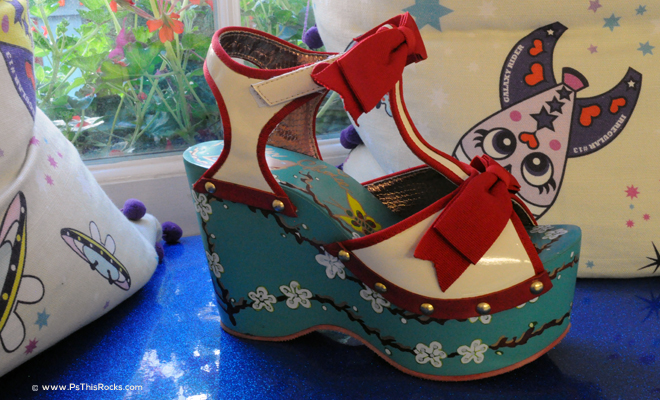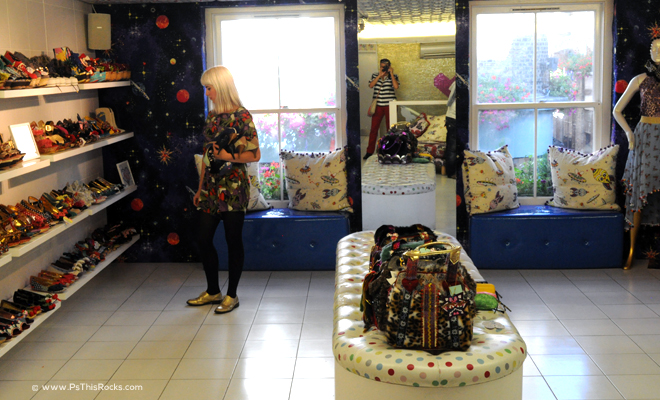 Notice that everything from the window display to the bench inside is divine eye candy to the carny within us – polka dots and patterns galore. Heck! I could make a space-aged clown suit here in no time!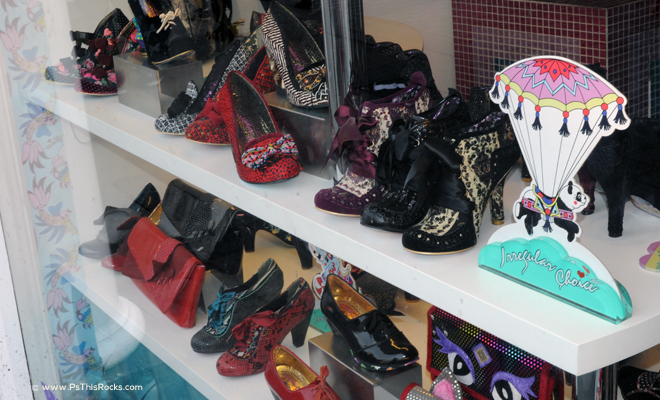 Cat Shoes & Leopard Shoes
Leopards are my staple shoe color. They are neutral and go with EVERYTHING! Really, leopards are the new black. Don't let anyone fool you. When I travel, I rarely take more than a pair of leopard boots, leopard sandals, or leopard tennis shoes.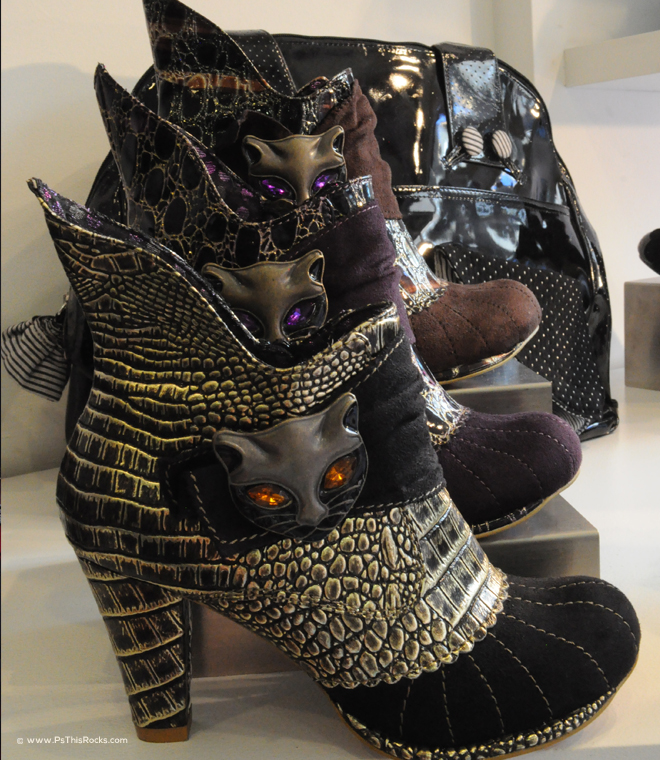 And if you haven't seen the most imaginative pair of designer shoes here, please do tell me where I can find more. I do love funky shoes! Especially in my size 11~ THANK YOU ALL IN ADVANCE.
I hope you've gotten a little dose of daily humor with these photos from Irregular Choice. Life should be fun, right?
XOGO ~
Christi

I'm Christi Tasker, serial globetrotter, product & interior designer, Glamma Gaga, NBC social media correspondent, podcaster, freedom fighter, brand & business consultant, entrepreneur's best friend, artist & multi-business owner.