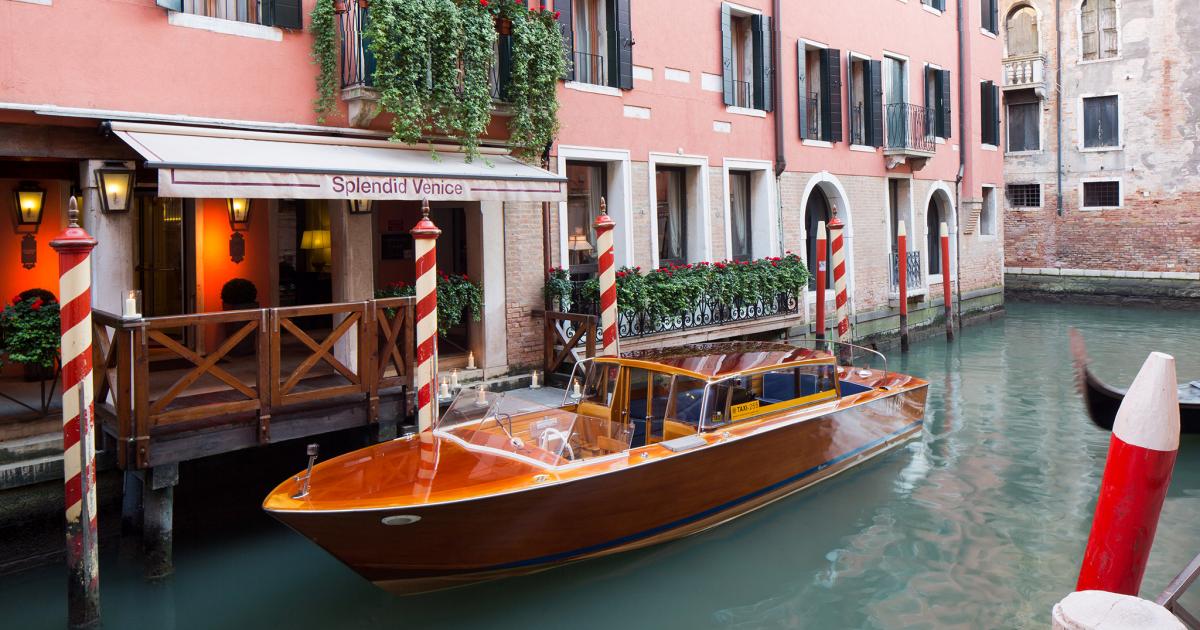 Float To The Front Door of Star Hotel Splendid | Best Hotel in the Heart of Venice, Italy
Looking To Find One of The Best Hotels in Venice Italy? Our Review & Tour of Hotel Splendid Venice Star Hotel Located on a Venetian Canal.
Hello! If you're just finding us because of this our review of Splendid Venice, it's nice to have you on our travel blog. I'm Miami creative director & hospitality product designer, Christi Tasker. My husband Boyd and I have been named, "Best Couples Bloggers", "Best Travel Bloggers", etc. We travel for both work and pleasure.
While we enjoy perks, there's not enough money out there to pay us to lie to you. Our readers are our friends and they visit these places. To us, this Splendid Hotel Venice travel blog post is one of many. No amount of money for a review can replace a bad experience. We hope you enjoy and find our travel blogs searchable by cities super easy to navigate when you go to plan your next trip. 
How We Ventured To Venice & Stayed At Hotel Splendid Venice | Best Hotels Venice Italy
Coming from Florence by train after dark, Boyd and I exited the Venezia train station around 10 pm. Together we lugged our large, black American Samsonites filled a lot of crap we didn't need. On the canal front, we quickly felt at ease and connected with the water taxi captain. The cost was €80 but it was the only way to our Venezia home away from home aka. Hotel Splendid Venice. There's was no bickering or bartering with the captain. He was honest and provided the €80 flat rate which Boyd had confirmed with Hotel Splendid Venice Stars Hotels earlier in the day.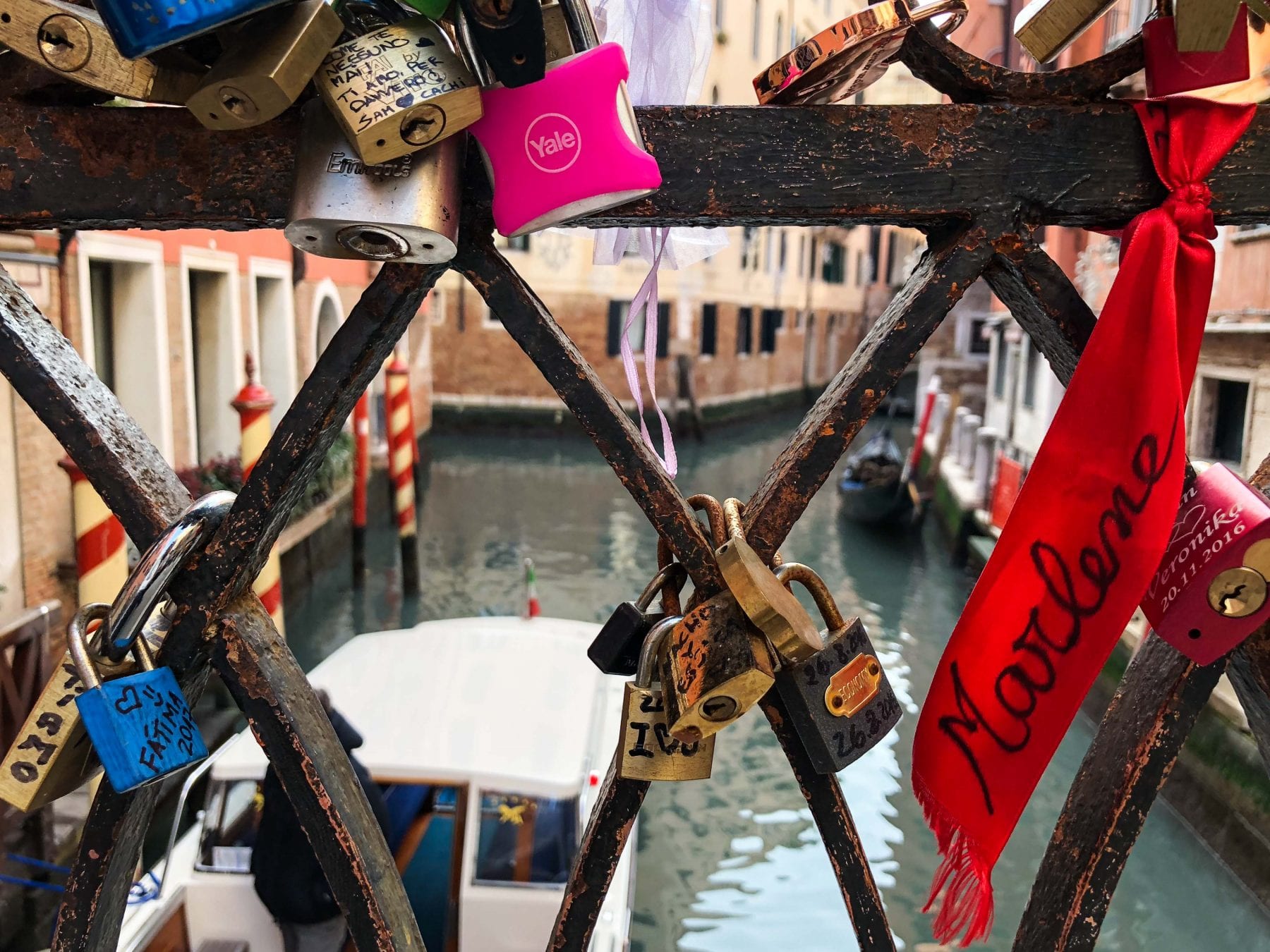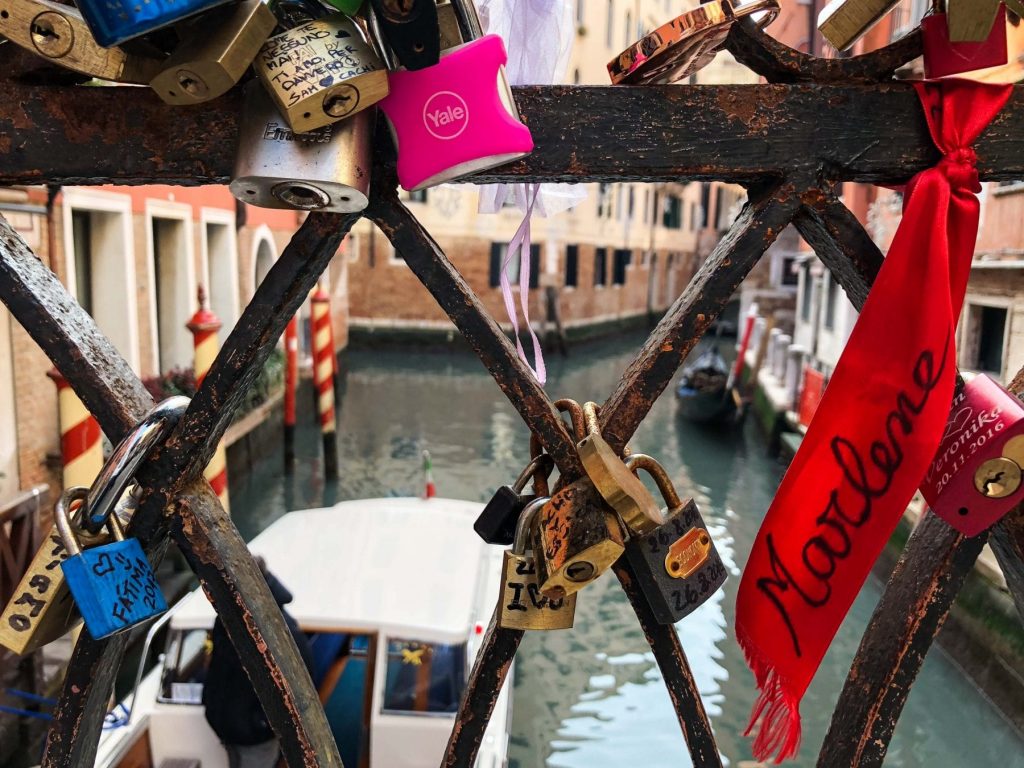 The Smell Surrounding Hotel Splendid Venice Italy | Star Hotel's Best Venice Hotel
Our luggage was loaded aboard the mini yacht and off we went through the dark sleepy canals to Hotel Splendid Venice Italy. Unlike Paris, New York, and Las Vegas, Venice was not lit with bright lights. Only the headlights of our exquisitely refinished water taxi exuding the aroma of fresh varnish and the sheen to prove it shone through our first site of Venice which was a rich smell of sewage and pure darkness. It's possible this reeking smell was emerging Venice at the time. I did not have the same experience when staying across the canal during my second visit.
Take a Water Taxi to Hotel Splendid Venice Door
Seated in our cream, button-tufted Italian leather seats, we were happy and looking forward to arriving at our fifth hotel in two weeks. The dim headlights shone through the tight canals. I think we only hit the edge of one building. I felt sorry for the fresh coat of urethane on the boat when I heard the screech.
About 15 minutes later we arrived at a series of red & striped poles that I had seen in what seems like hundreds of Venetian paintings. Our captain whipped out a couple of ropes and pulled the taxi snug to the dock of Hotel Splendid Venice.
How To Get The Best Rates At Star Hotels or Hotel Splendid Venice?
We emerged into our Star Hotels luxurious 5-Star Venezia home aka. a hotel booked on the Hotel Tonight app for a mere $109 per night. We have stayed at Star Hotels in New York, Paris, and Florence Italy. Needless to say, for the most part, we've always had good experiences for the rates. Just be cautious they will try to give you the worst of the worst rooms when booking on Hotel Tonight or another travel booking app.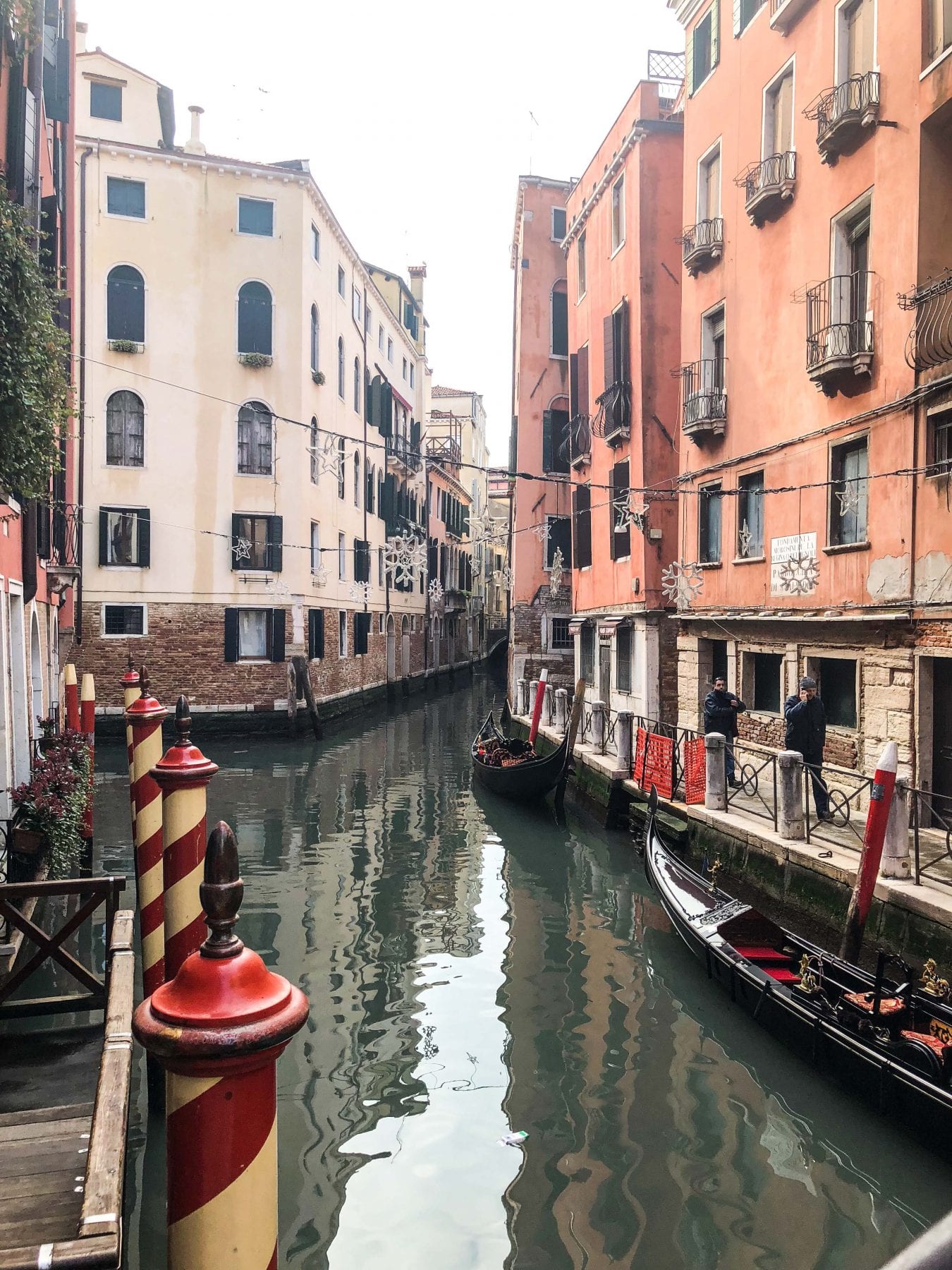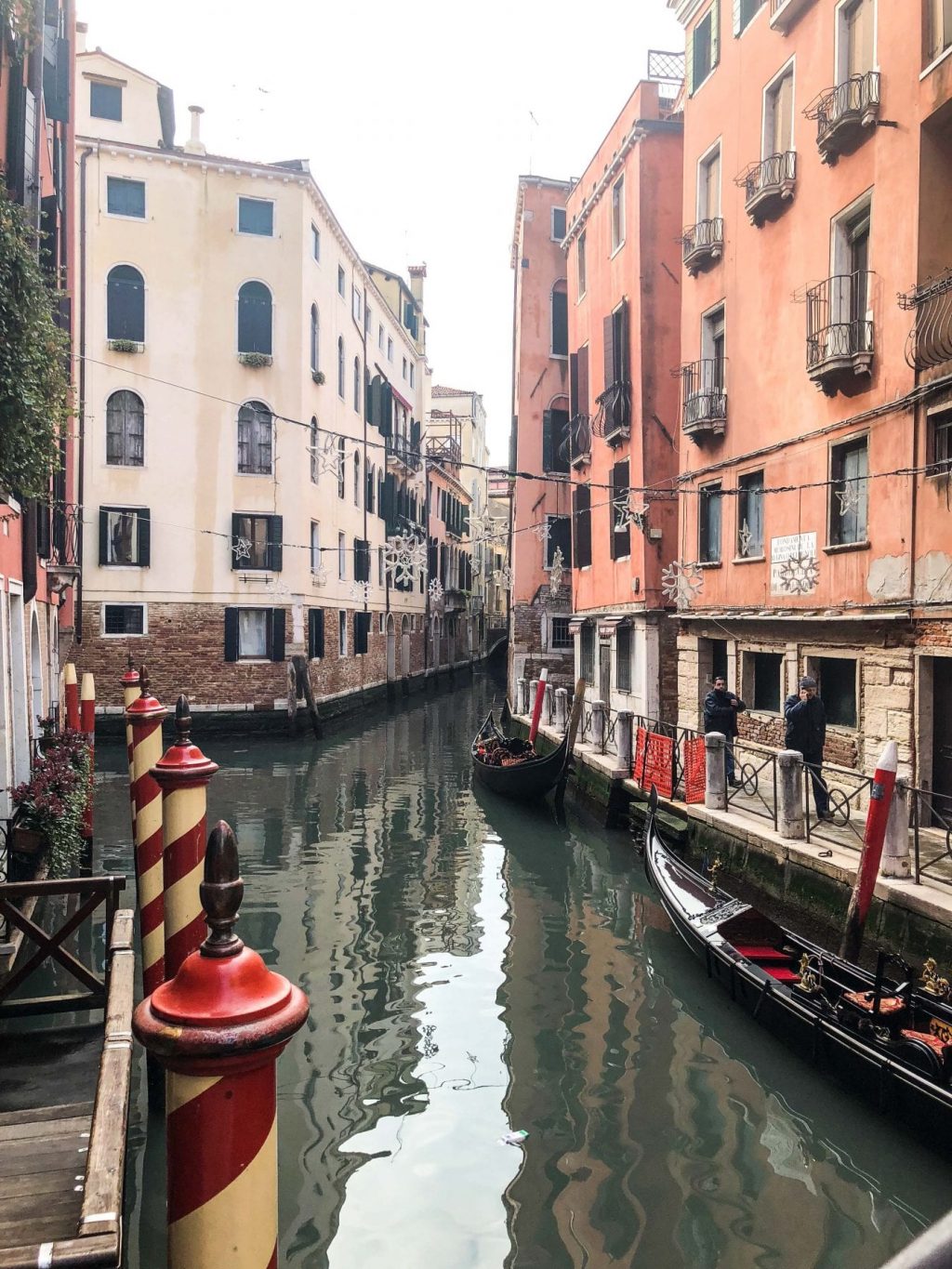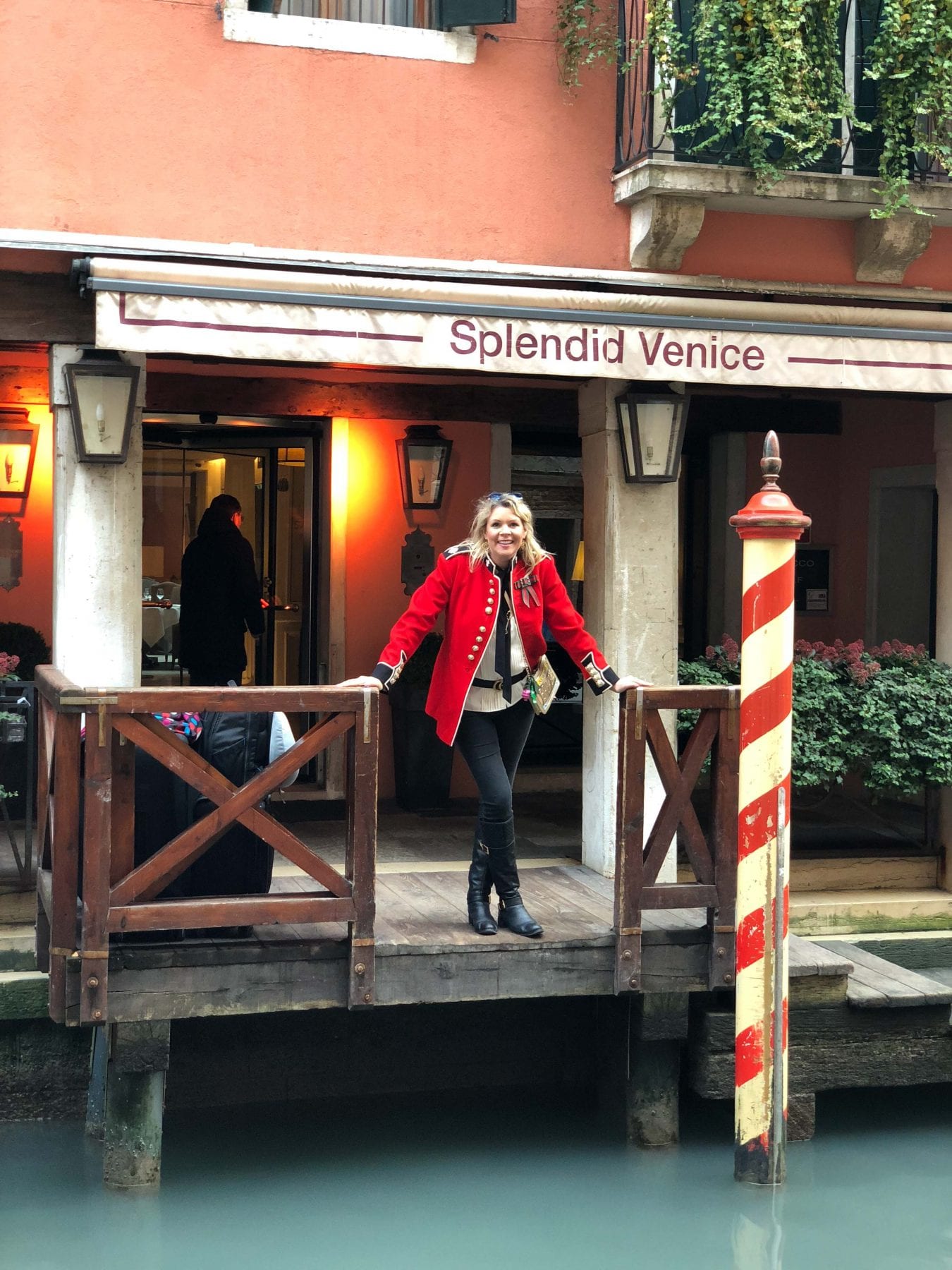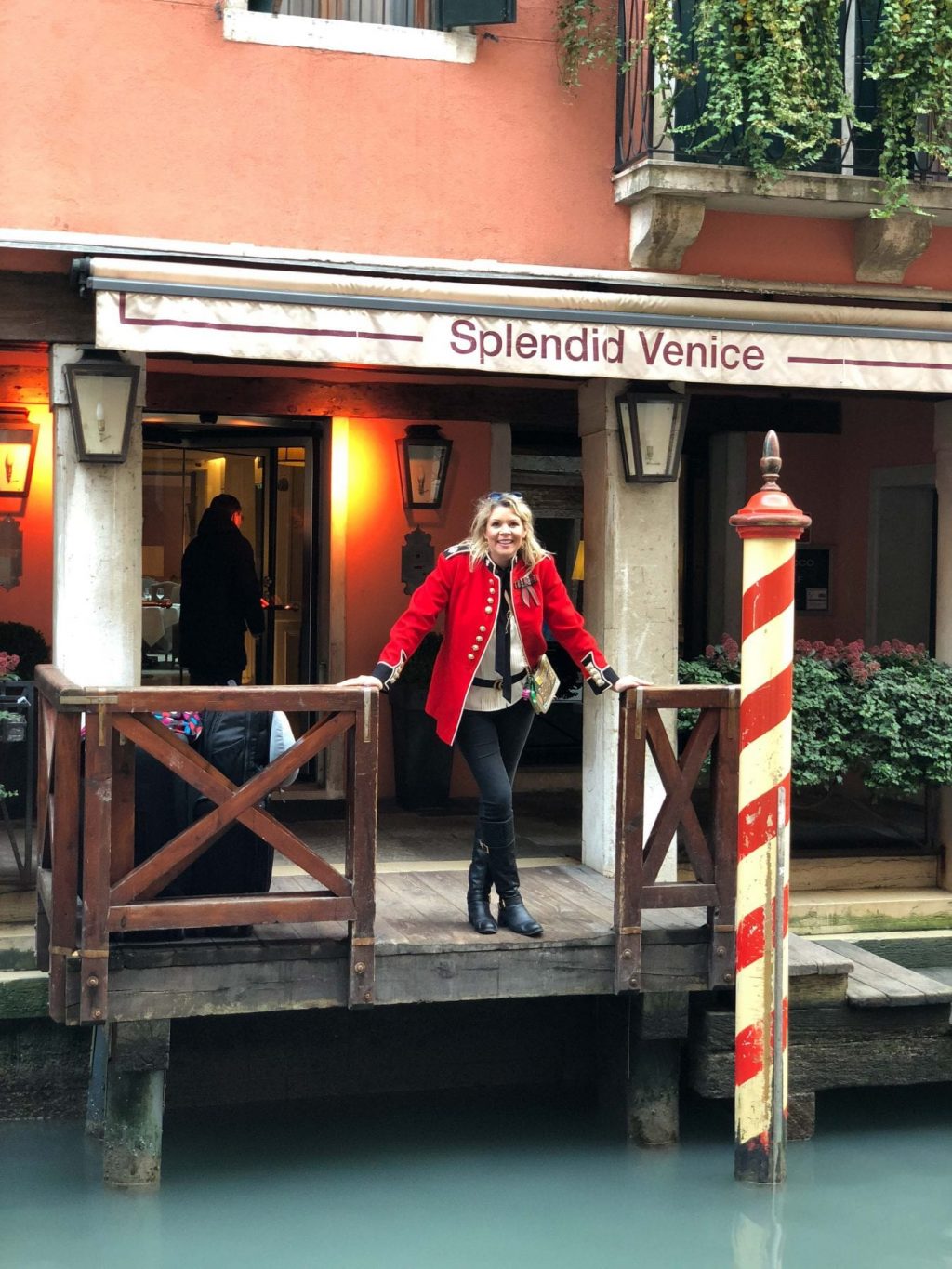 Our First Room at Hotel Splendid Venice In Italy | Named One of Venice Italy's Top Hotels
The first night, Splendid provided us with this beautiful, cozy Junior Suite. The slanted ceilings reminded me of my attic room that my dad created for me when I was a teenager. I liked it. And I liked this room too, despite feeling like I was sleeping on a yacht lingering in an ocean of septic waste. The space planning makes total sense because I would have surely clonked my head a few times without the furniture on both sides of the bed.
The bed was king-sized yet really two single beds. As much as it sounds okay, they do separate if granted enough space. And they did. I don't think we lost anything in the middle of the two.
All of the necessities including a coffee maker and teapot with waters and an assortment of tea bags were included along with a desk.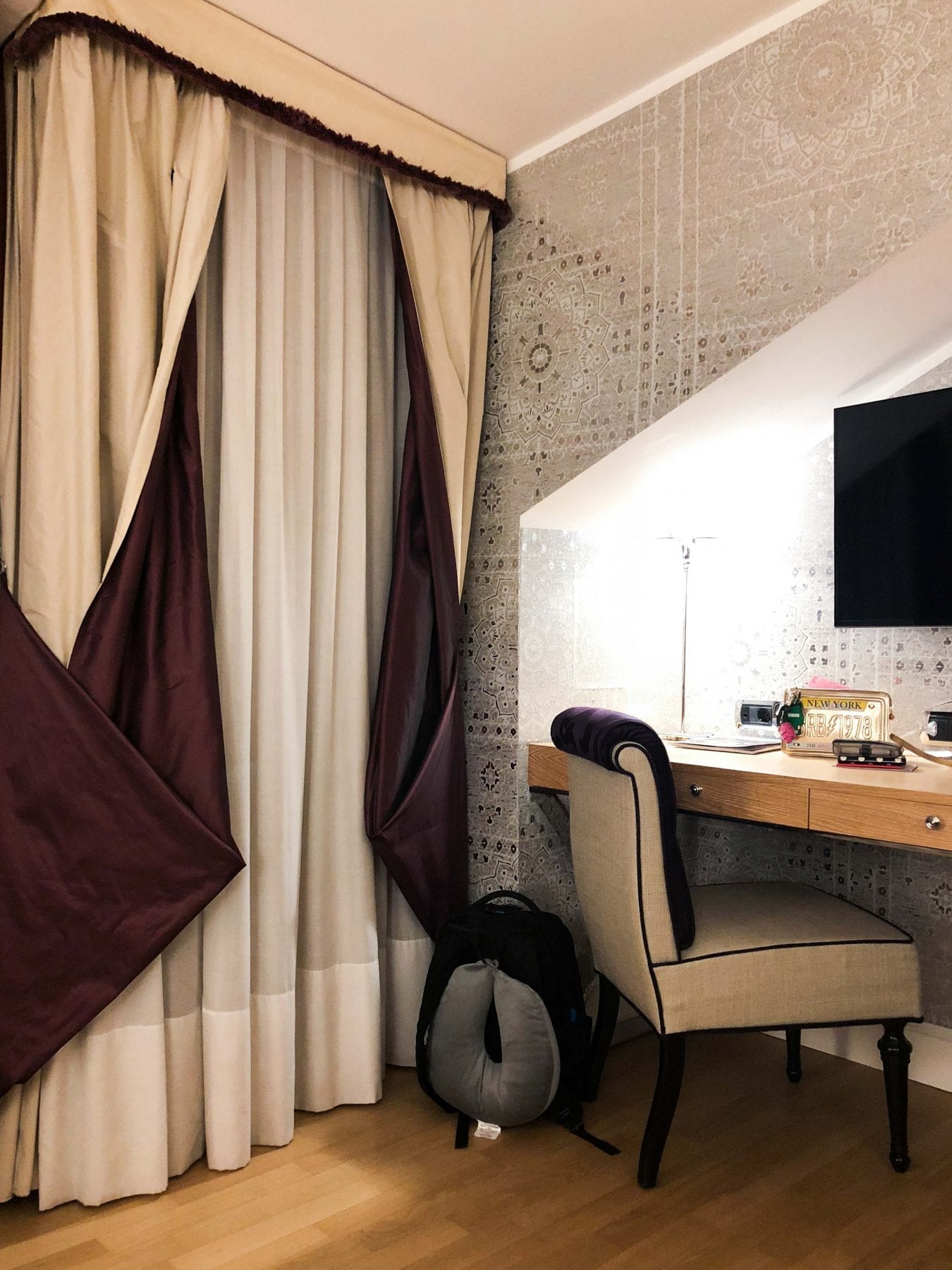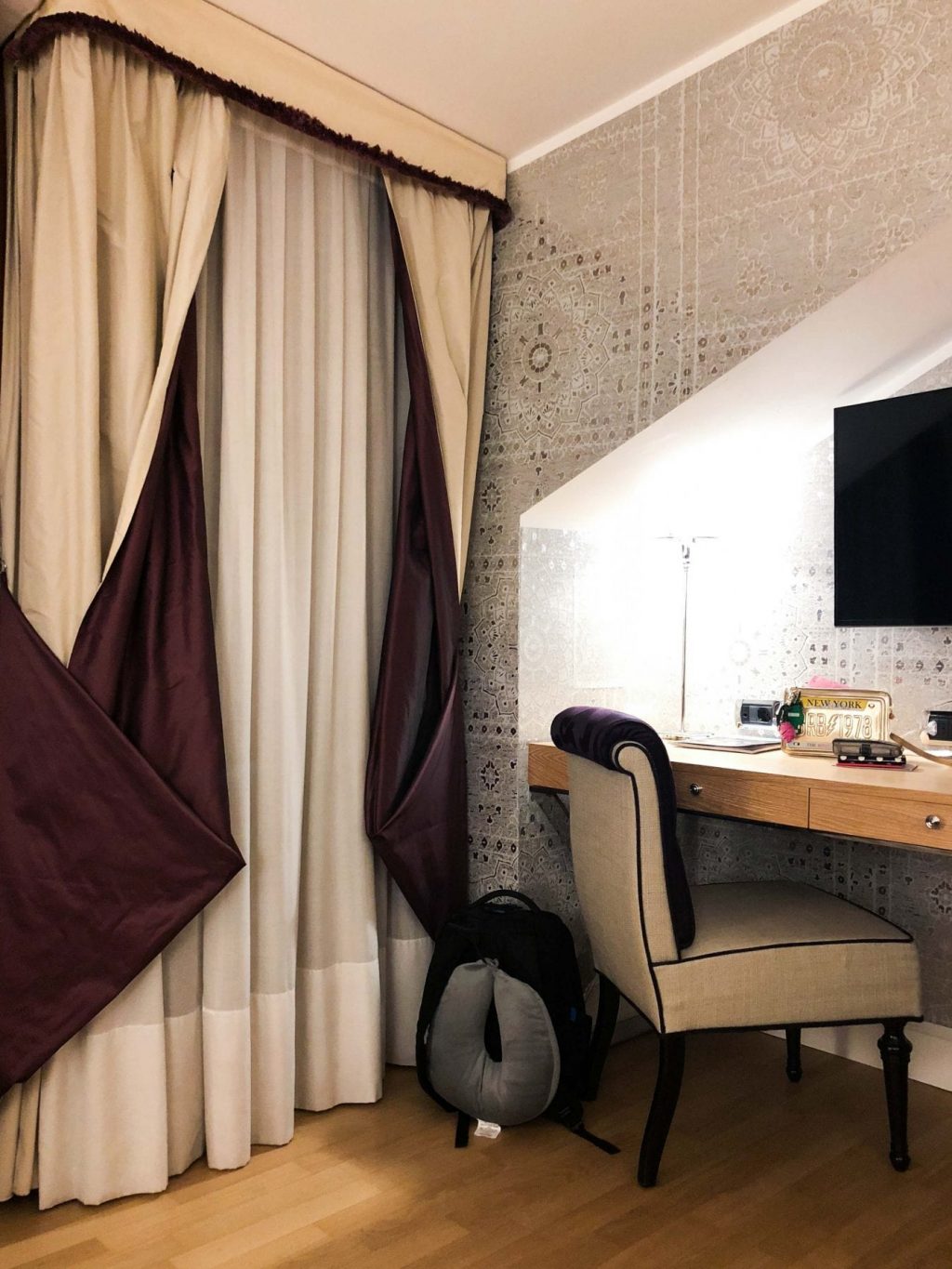 After we strolled the passageways of Venice for the first time and grabbed a bite of dinner, we returned to our slopes abode and showered. With the heat and lack of ventilation in the bathroom, we began to feel super stuffy. God made me almost six feet tall and I thank him every day. If I were shorter I would be sandwiched in elevators…I would not want to be the short person in the stuffy elevators. Despite my long legs lacking a couple of inches in jeans, or being in this room, being tall is normally a blessing.
Our Second Night at Hotel Splendid Venice Star Hotel
After multiple attempts to turn on the air unit, we were instructed that the City of Venice doesn't offer A/C or even heat for that matter in January or February. Disappointingly, on my second trip to Venice, I found out that this is NOT true. The A/C is each hotel's right. They use this as an excuse to conserve energy.
Nevertheless, on our first trip to Venice, we followed directions and opened the windows. Being from Miami, we normally don't open windows without screens at night, but we did against our better Caribbean judgment. Fortunately, the air began to circulate quickly and felt good. Unfortunately, the mosquitos found their dinner at the same time. Us! My temples, neck, and head, to be specific. I think that's all they could reach.
Gratefully, for the second night, the superstars at Hotel Splendid Venice Star Hotels offered us a complimentary upgrade to a much larger suite at no additional charge. I was grateful. The much larger studio and higher ceilings were helpful for the 6'2" Brit (aka. Boyd) and 5'11" American (aka. me), with mosquito bites. This room was also well designed and comfortable.
Tour of Larger Hotel Rooms At Hotel Splendid Venice Star Hotels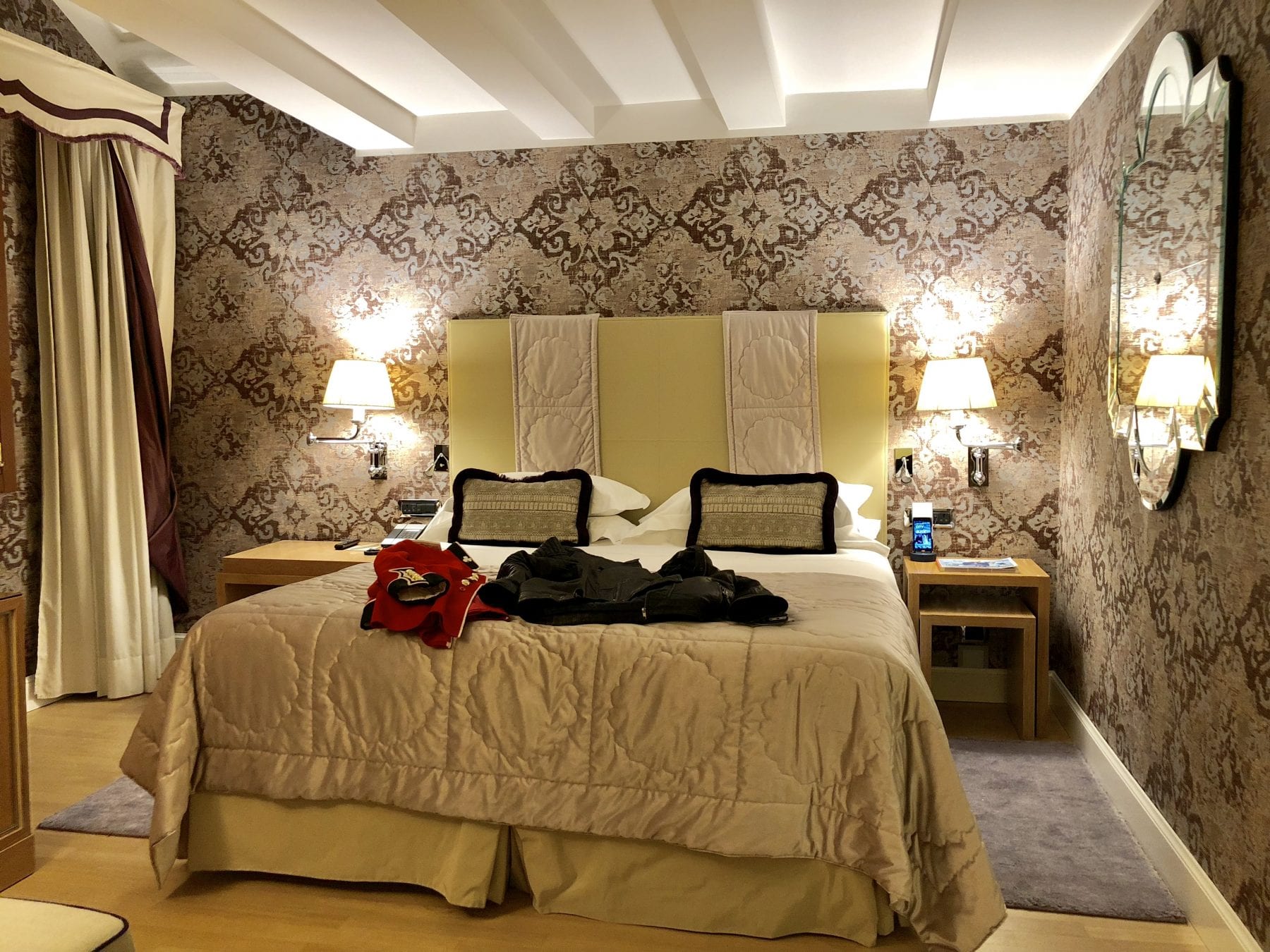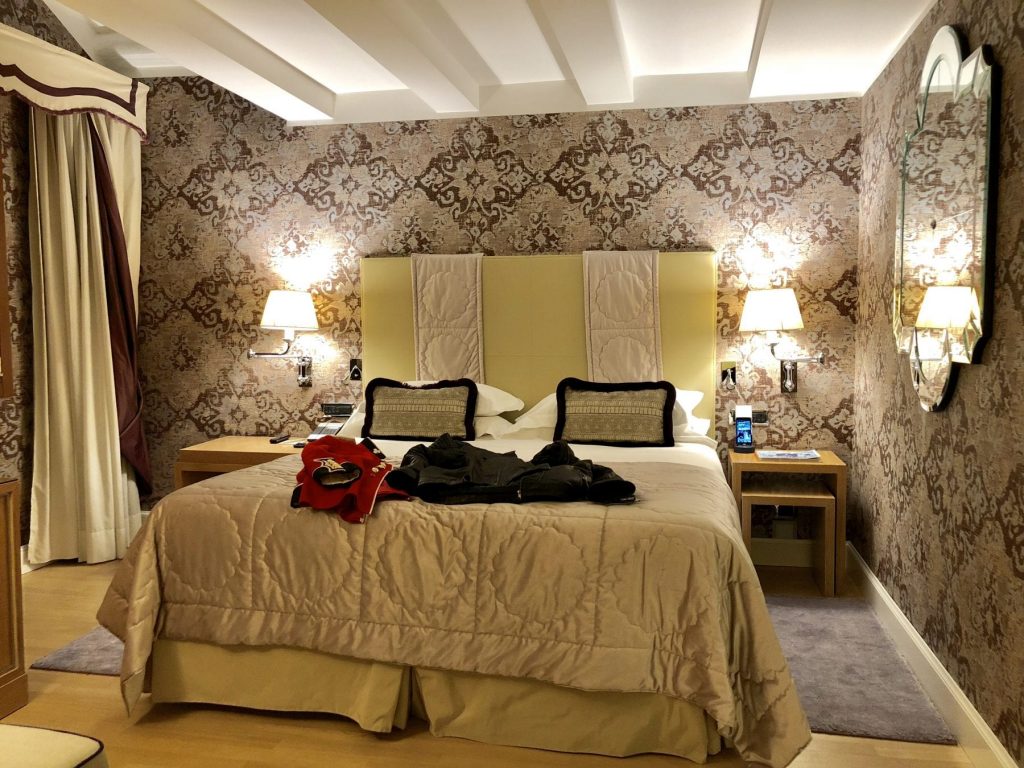 Hotel Splendid Venice Star Hotels Receives Our RockStar Award & Stamp of Approval But Here's What You Must Read…
Hotel Splendid, a division of Star Hotels was granted among our first ROCKSTAR Hotels in Italy but after learning about the A/C white lie, I might take their RockStar back. Until then, because of their location, accommodations, and service, we highly recommend them.
Rooftop View & Location of Hotel Splendid Venice
Hotel Splendid Venice is perfectly situated in the heart of Venice on the St. Marco side. Their rooftop has an amazing panoramic view. Typically the rooftop restaurant is only open in the summer. The restaurant was not open while we were there, but we could have easily popped the cork of our wine or cheap Italian champagne, aka. Prosecco and played some cards or entertained friends there if time had allowed. Unfortunately, this was one of our last views, whereas I recommend you make it your morning coffee view.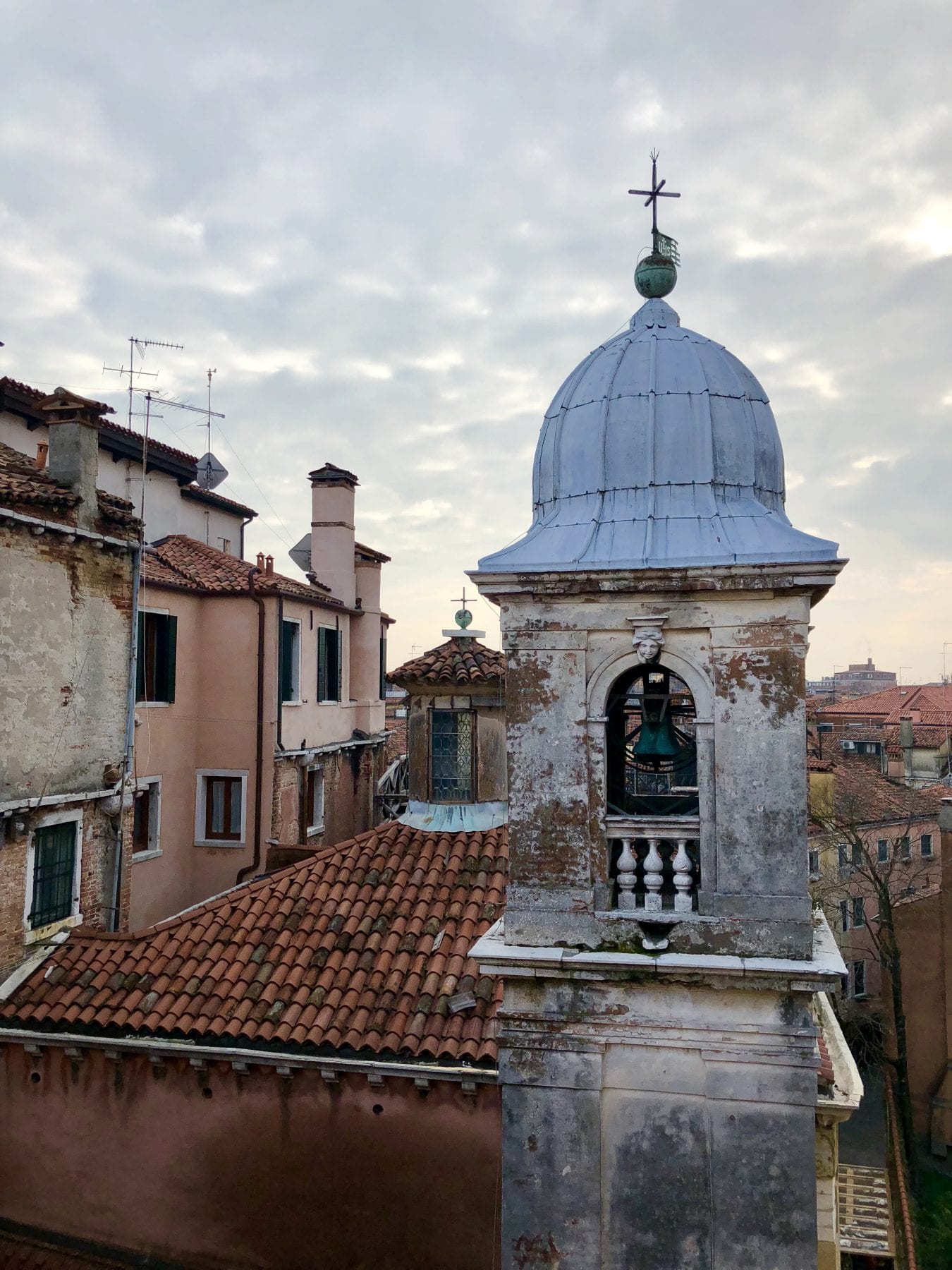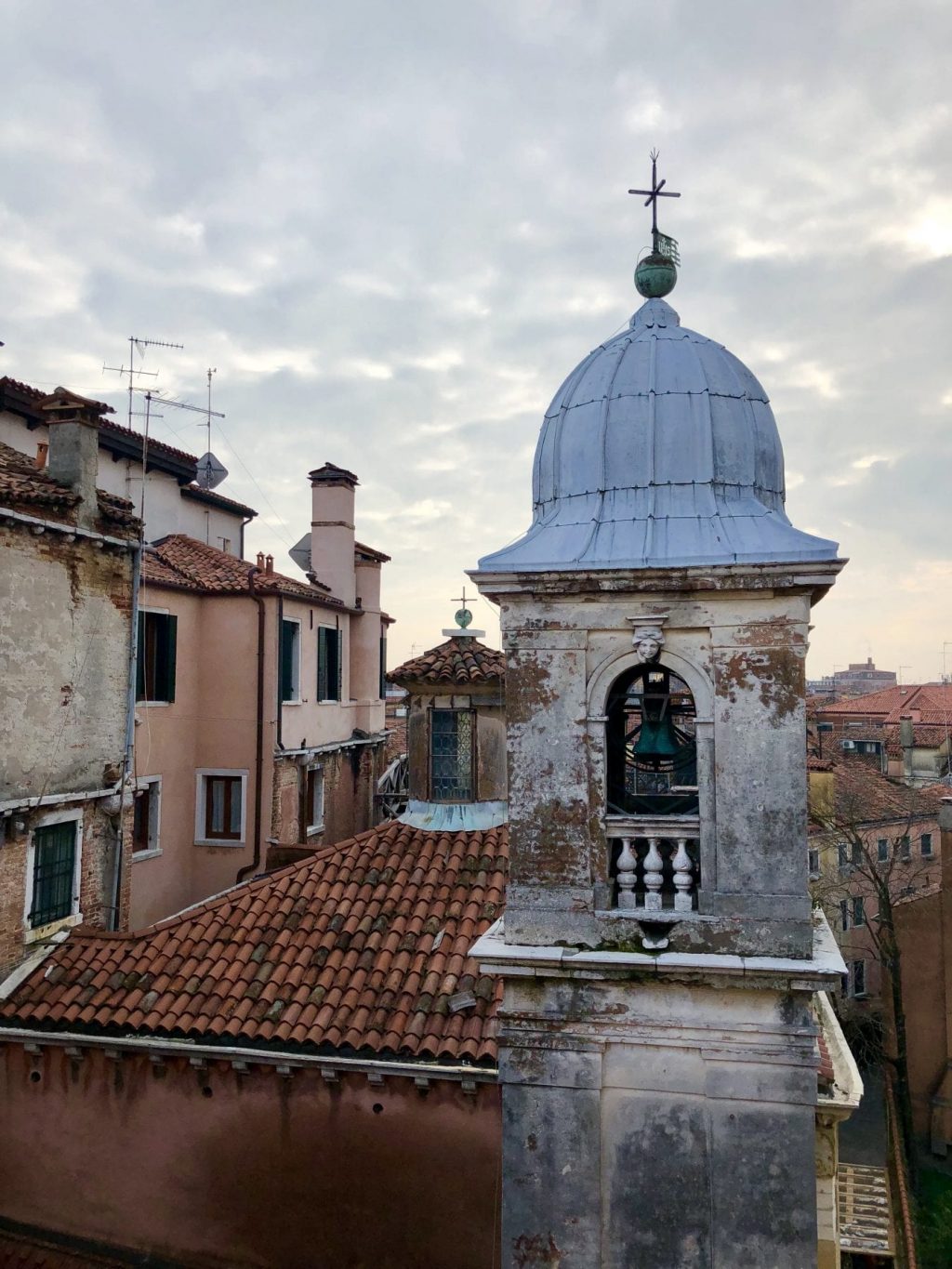 The Lounge at Hotel Splendid Venice Star Hotels
At night, the well-designed downstairs lounge made a great conversation with other guests. I also loved that there was no exposed television. It was hidden in the mirror. Look closely, and you can see it. We attended during Carnavale Venezia, and this lounge was lively each evening.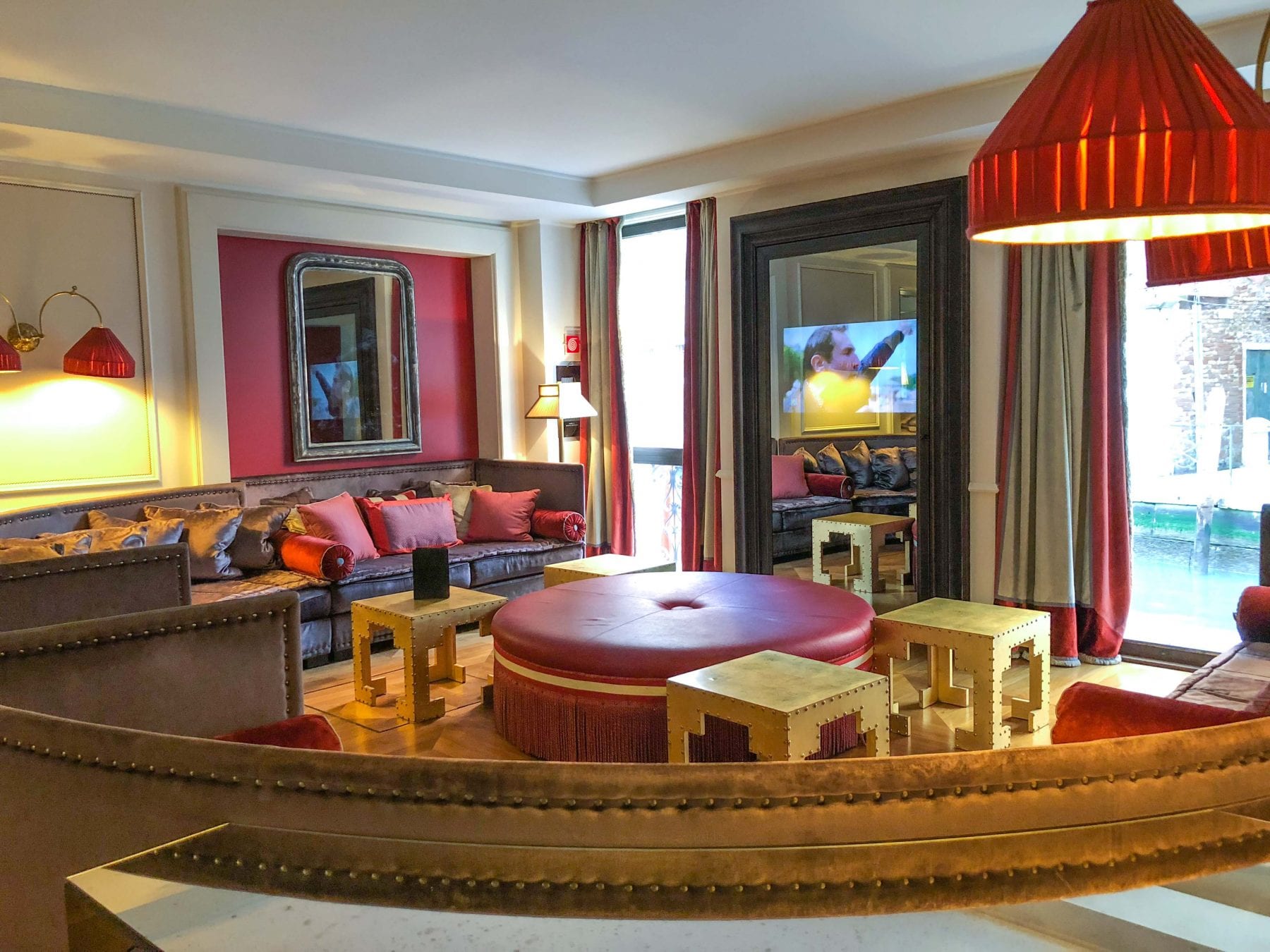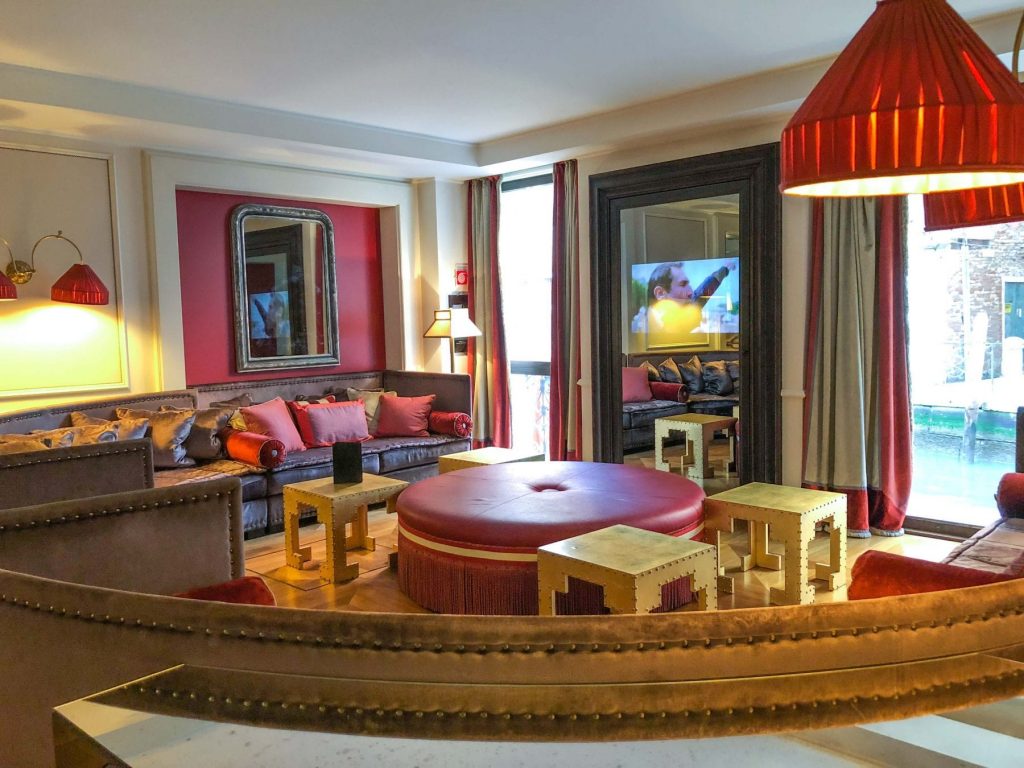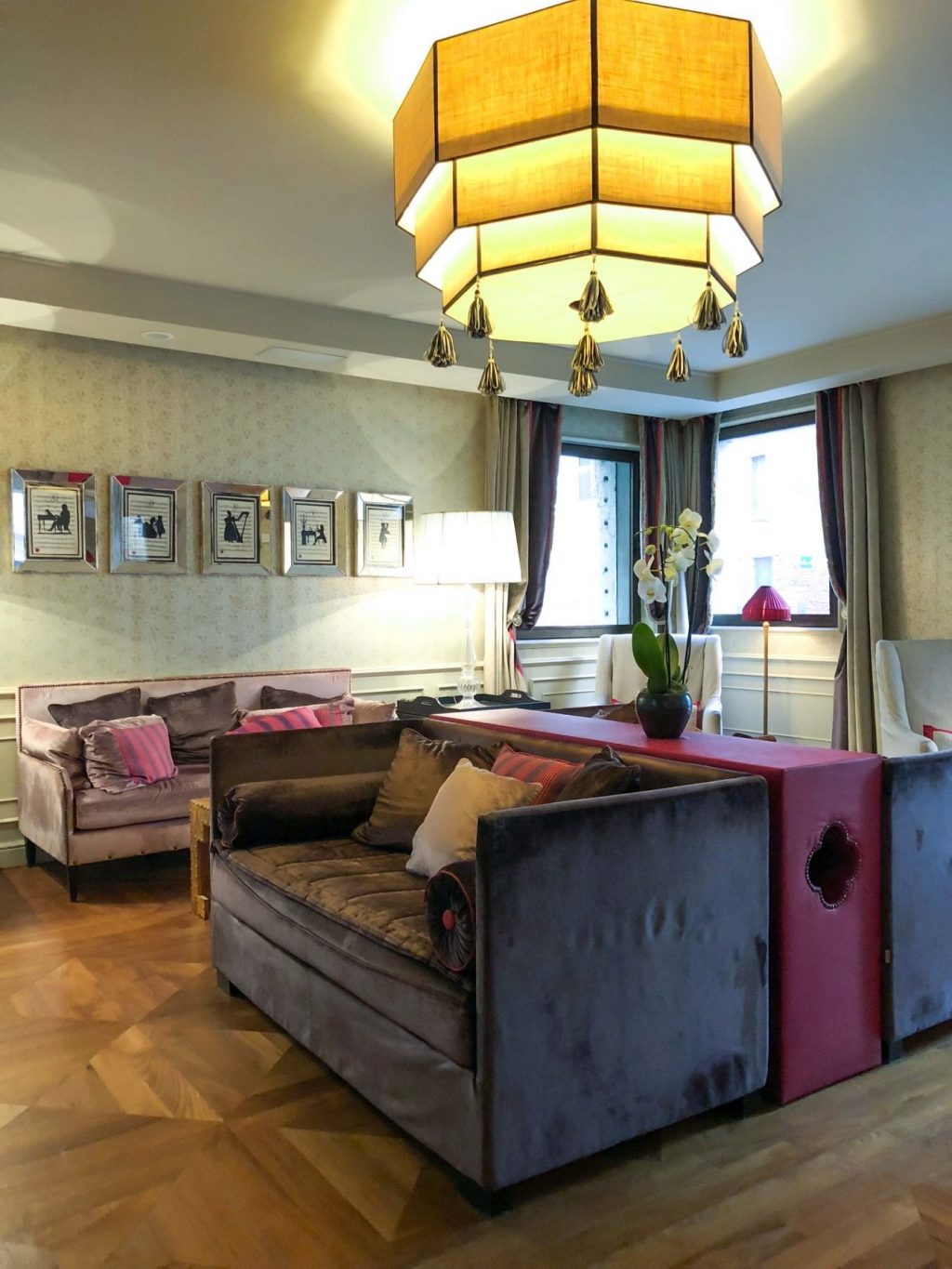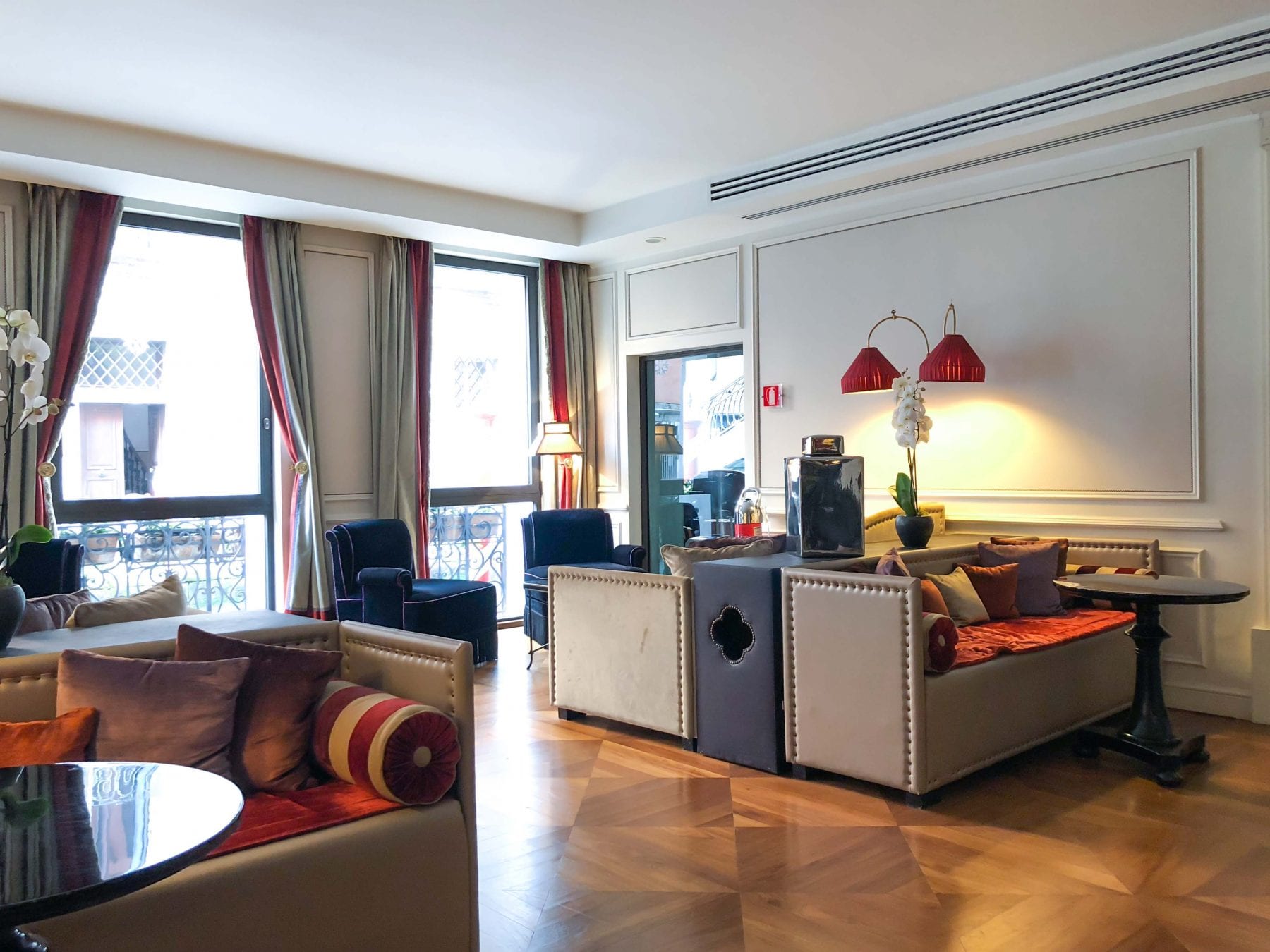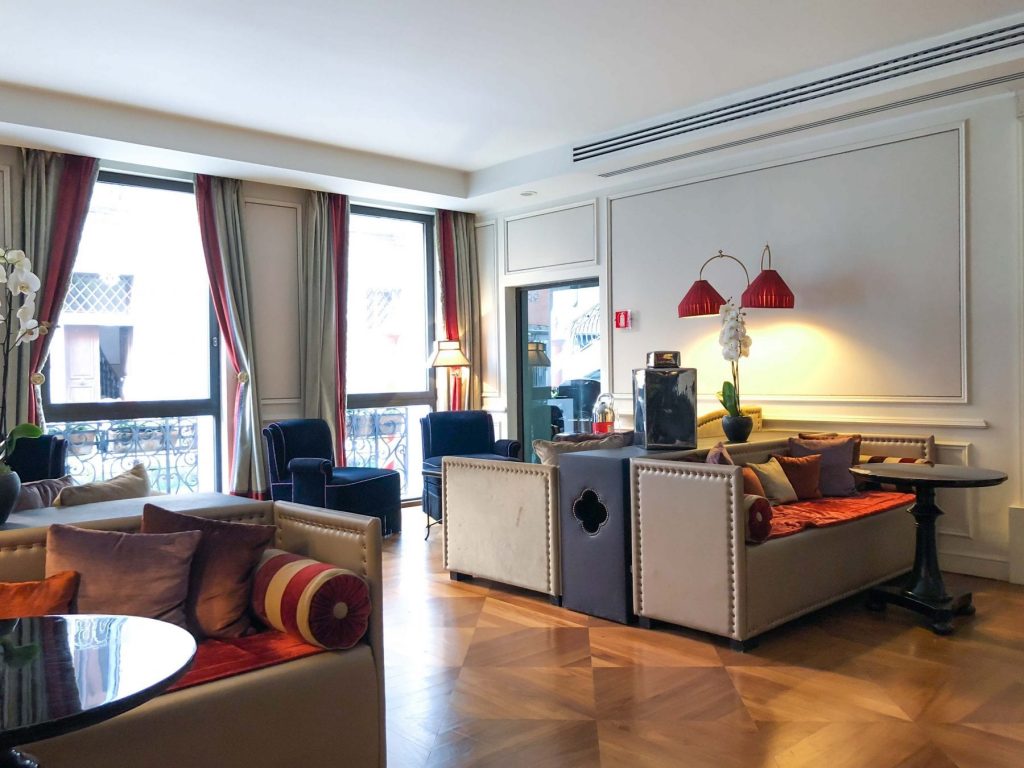 The Library at Hotel Splendid Venice Italy Star Hotels | Best Hotels Venice Italy
The library was coffee-shop like. It was quaint and cozy. The absolute perfect for coffee and meetings.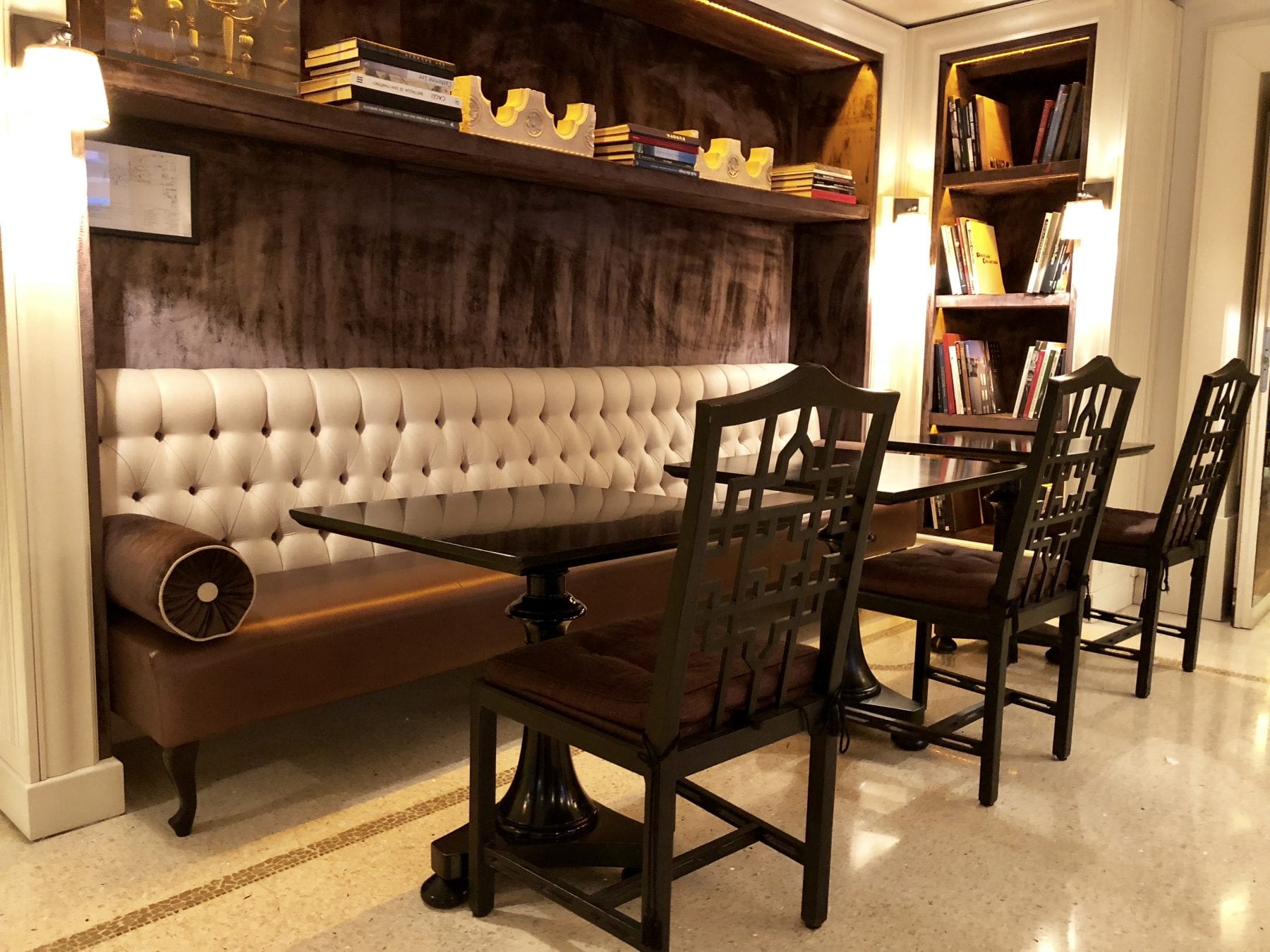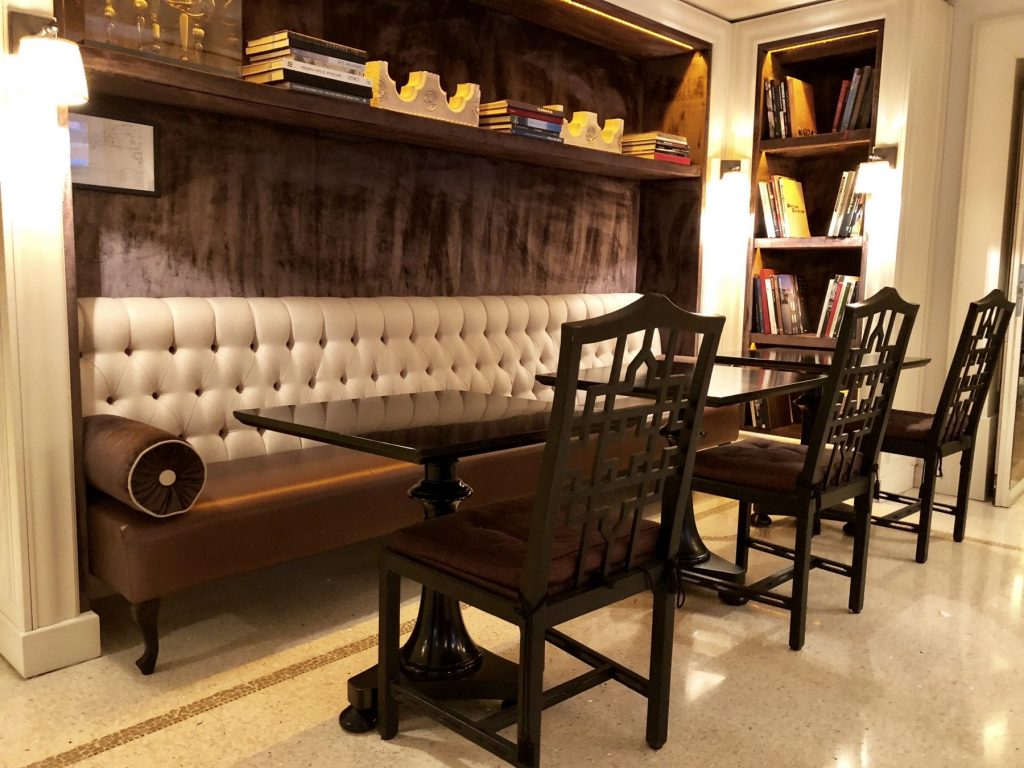 Once the co-owner of an upholstery shop, I love the custom upholstery and use of tacks in areas such as the bathroom doors.
Design Ideas For Doors | Nail Head Door Treatment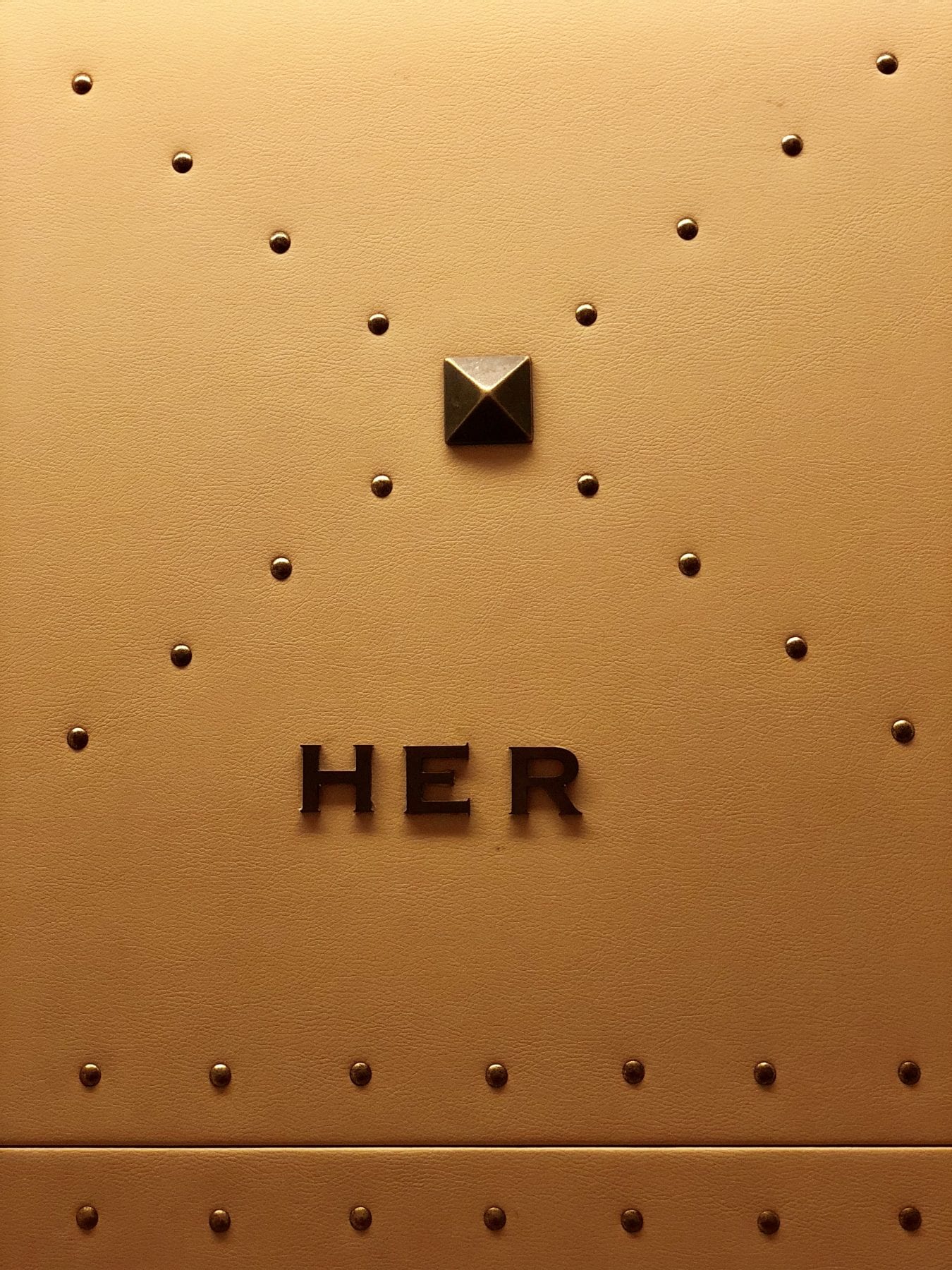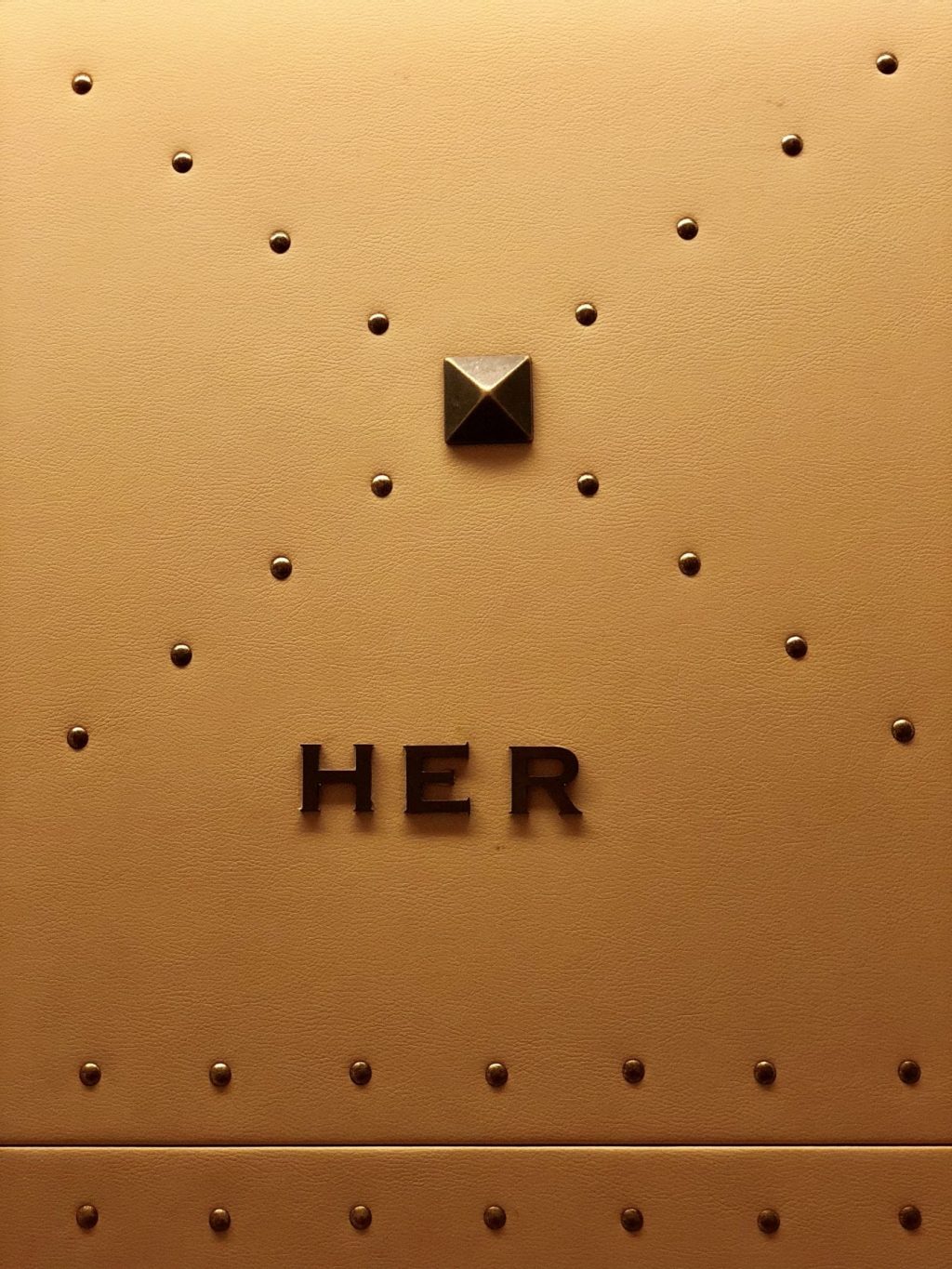 Breakfast & Brunch Included at Hotel Splendid Venice
Located between the St. Marco bridge (the oldest bridge in Venice) and the Rialto bridge, I highly recommend any one of the 65 rooms complete with cut marble bathrooms. Wifi (pronounced Weeefeee in Italy) and breakfast were included in our room cost. We did not experience hidden fees of any kind. Only attention to every single splendid detail!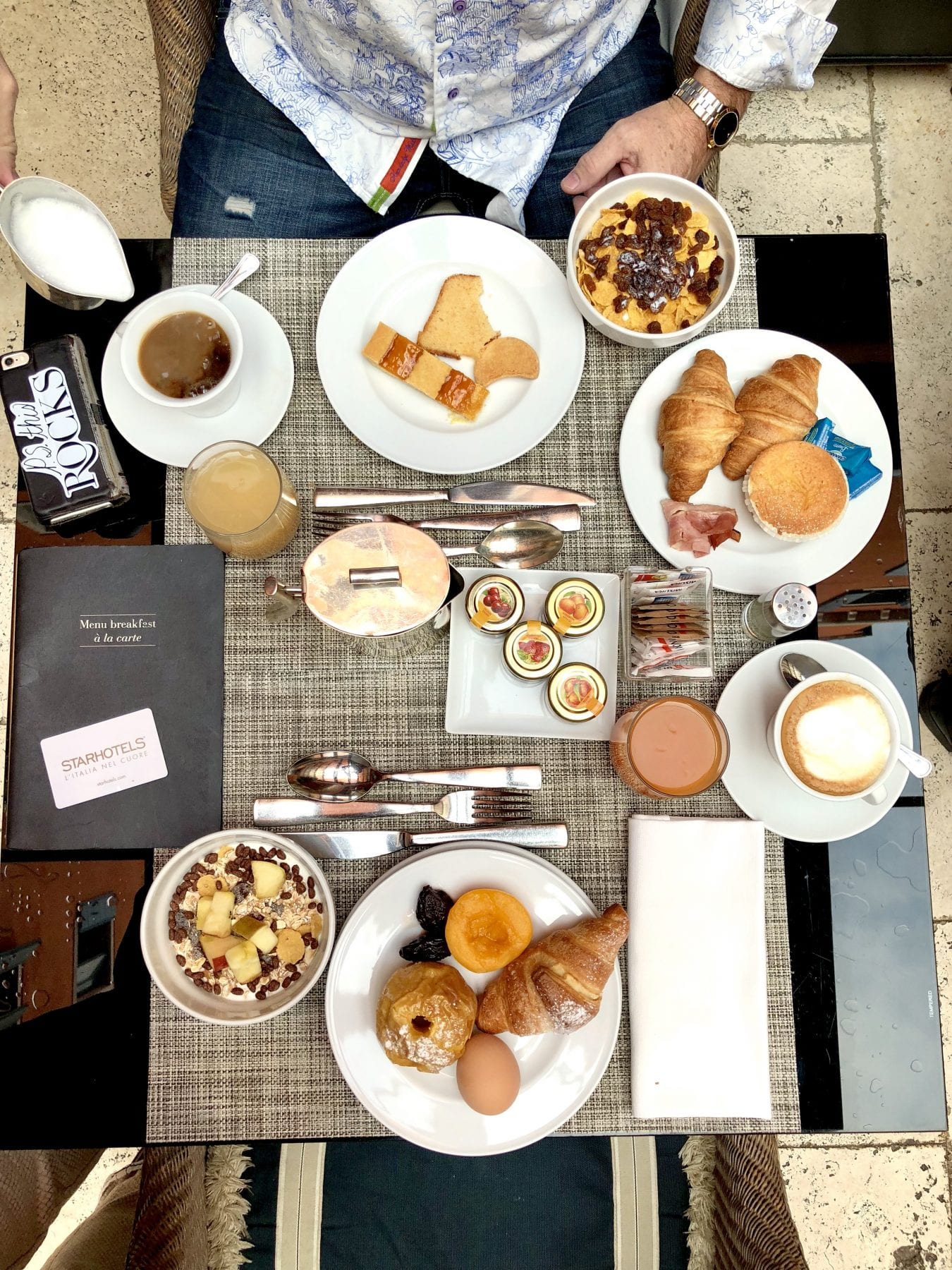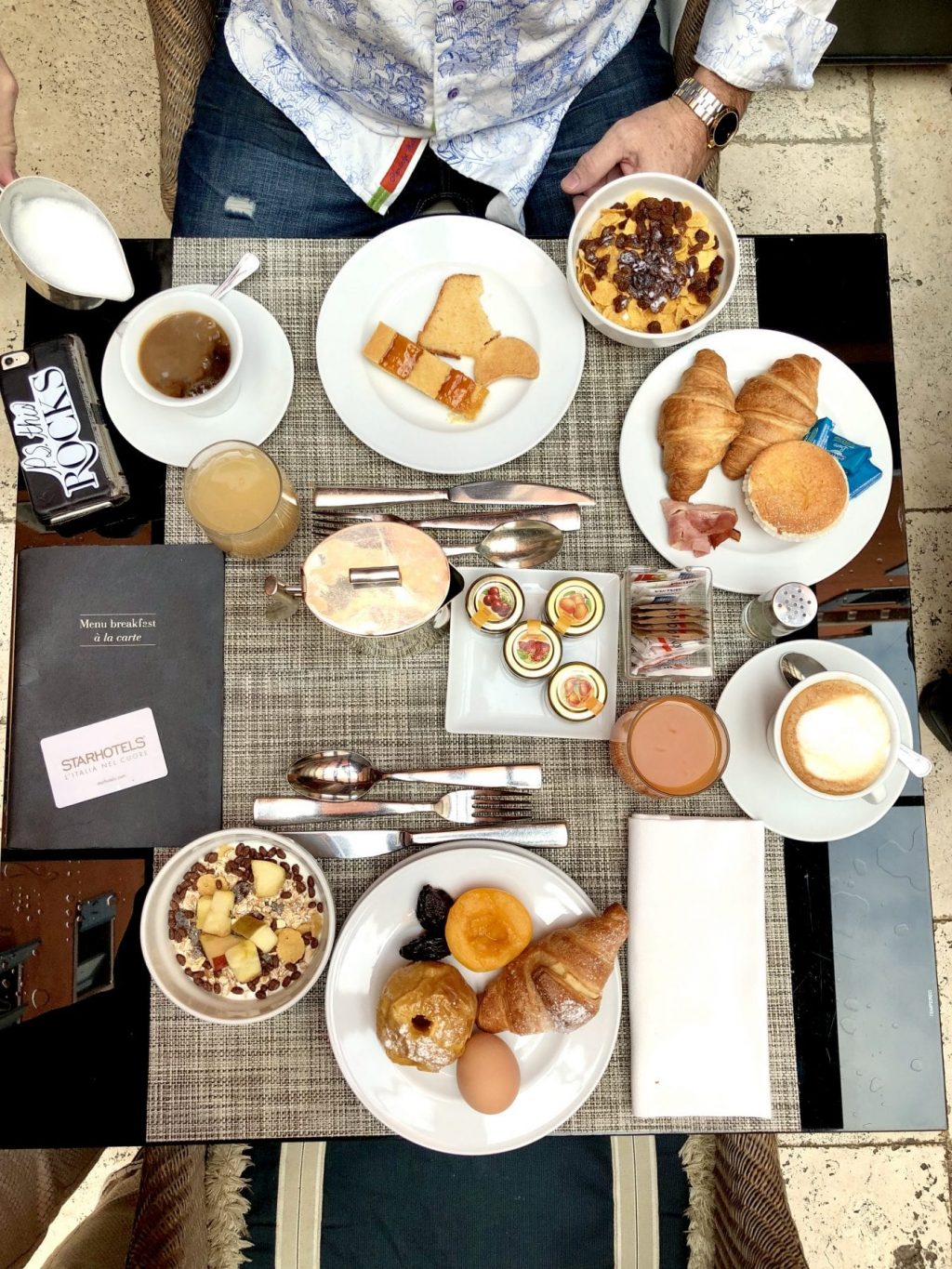 Watch the full overview of Hotel Splendid Venice | Best Hotel Venice Italy:
Request A/C In Your Hotel Tonight Reservation Before Booking at Hotel Splendid Venice or Other Stars Hotels In Italy
We were happy to be in Venice and couldn't wait to explore but to know the predetermined A/C situation was not on a single travel site that Boyd nor I had read. That part was super disappointing, and no amount of decor can suffice for an uncomfortable night's sleep. At a minimum, Hotel Splendid Venice should have screens on the windows if they are conserving on A/C.
Thanks for reading everyone! I hope you've found this information about Star Hotels and Hotel Splendid Venice informative. Click here to see all of our other Best Venice Italy Travel Blogs or click here to see all of our Best Italy Travel Blogs.
Have you been to Venice Italy or another great region in Italy? If so, drop us a comment with your favorite places. We love exploring and traveling to new places.
XOGO!
Christi

I'm Christi Tasker, serial globetrotter, product & interior designer, Glamma Gaga, NBC social media correspondent, podcaster, freedom fighter, brand & business consultant, entrepreneur's best friend, artist & multi-business owner.