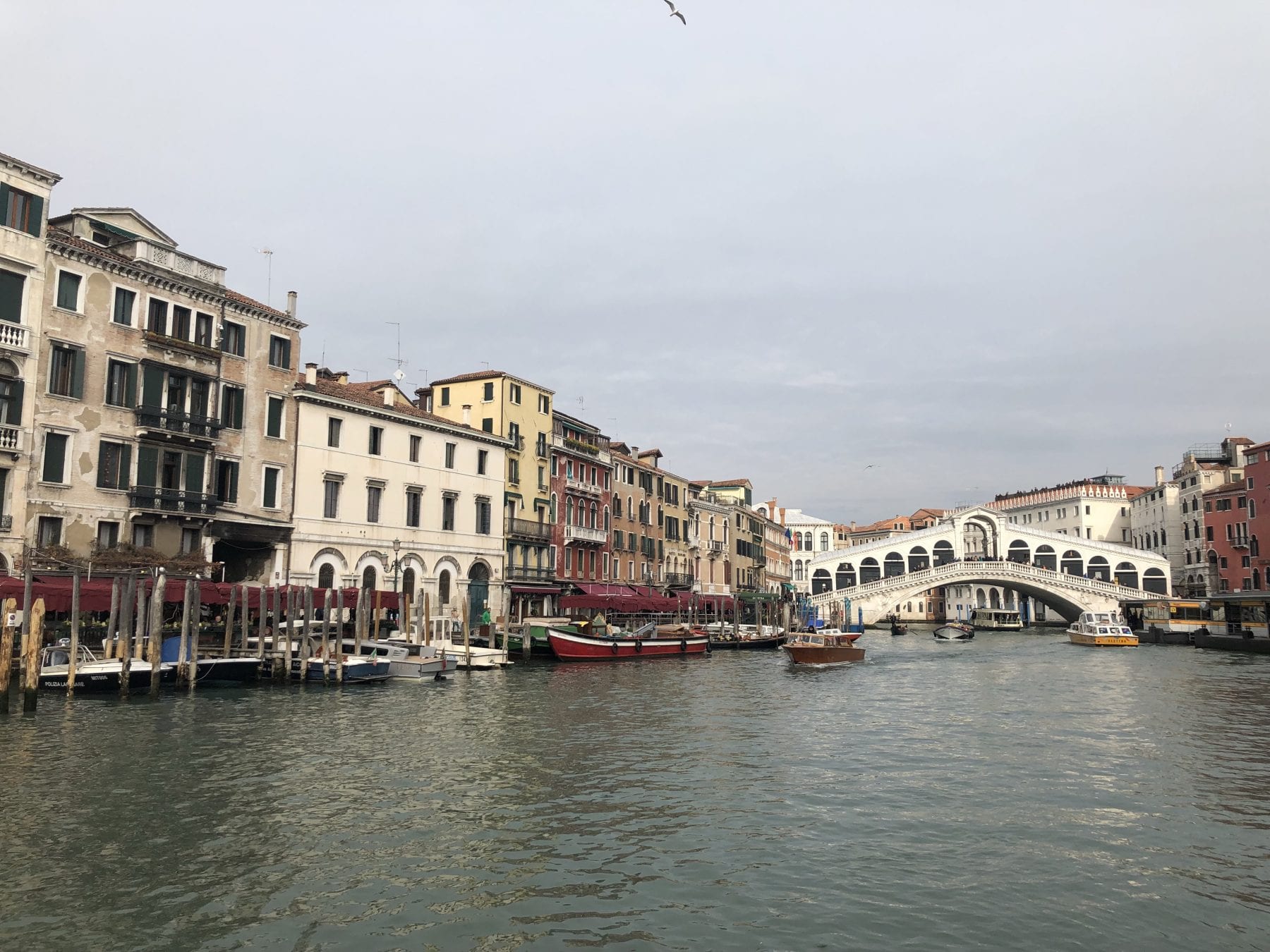 Things To Note From Italy's Magical City Built On Marshlands: Travel To Venice
Things to do in Italy , Venice, The Magical City Built On Marshlands
Named and referred to as "Venezia" to the Italians, "Venice" to English speakers, the photos and paintings only begin to describe this magical city. Venice was the last stop on our first trip to Italy. Let's say we didn't know it, but we saved the best for last! God willing, this will certainly not be our last trip to the most romantic city in Italy.
Watch this video that I took with my iPhone just to see how beautiful and surreal Venice is:
1. Transportation. Gondolas, water taxis, and our own two feet were the only forms of transportation we saw for three days. Not for a hot Miami minute did I miss the sound of a honking horn or car rushing by. The gentle waves were much more soothing and romantic.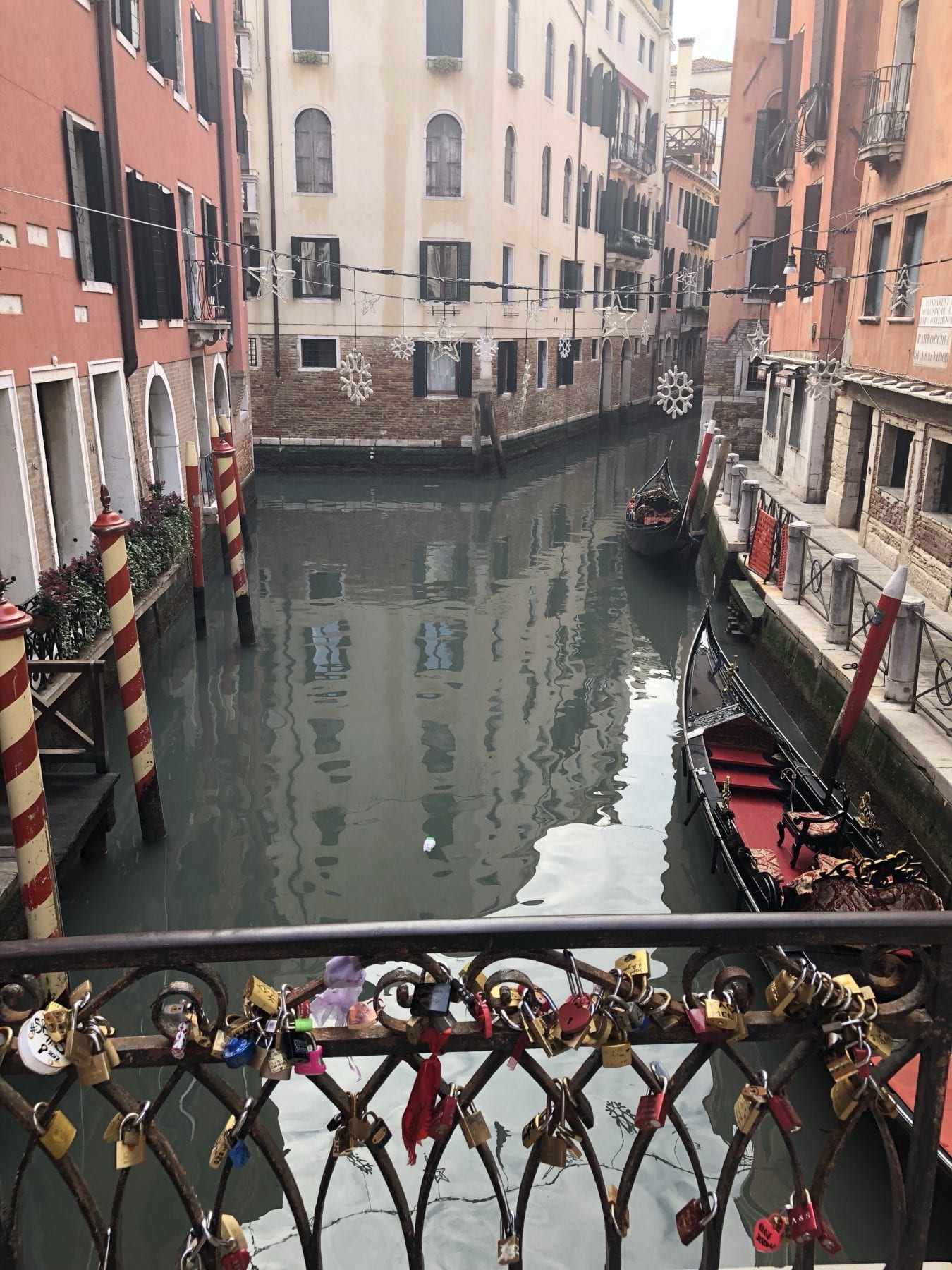 2. Pack light for Venice and avoid extra water taxi charges. A water taxi even brought us from the train station directly to our hotel door! This was 80 Euros that could be avoided if you can pack light! Use these tips to pack light for Europe.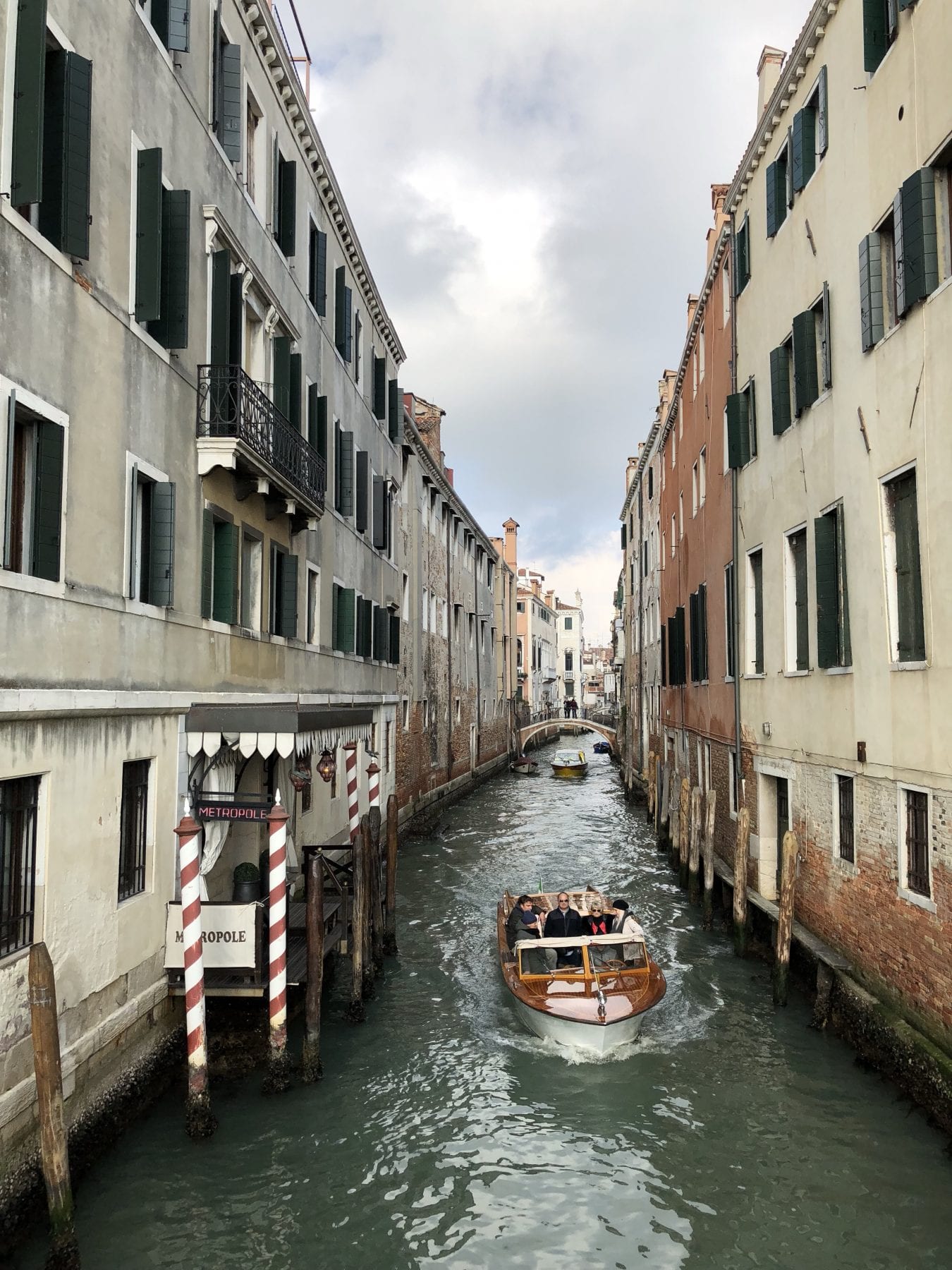 3.Think of a Venetian gondola ride, kind of like a real-life Disney adventure. At the rate of 80 Euros for a half-hour with singing a la carte, the price is a bargain considering it's the REAL deal! Paddling their way through the narrow canals, taking a bad photo of the 35′ gondola is hard to do. Each gondola is black, but they are owned by the gondolier, which means they can be decorated however they choose. You can preselect and book your unique gondola experience online.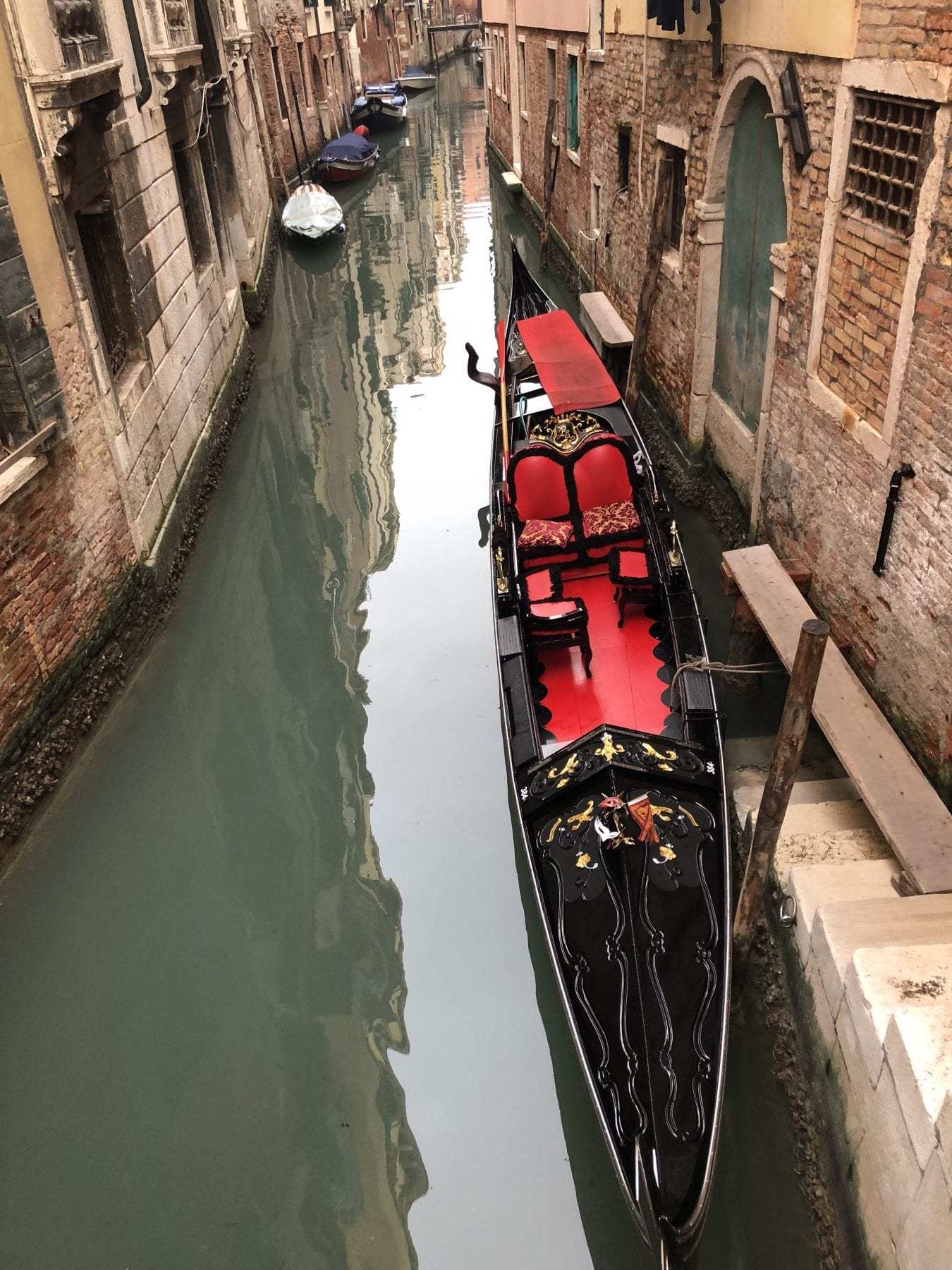 4 If you're paying 80 Euros for a gondolier, be sure to book a cute one. 🙂 Most of the 400-licensed gondoliers wear the typical black and white striped shirts and a straw hat. It was a little chilly while we were in Venice, so most wore their feathered down vests too. Some were missing their hat, and others were missing their striped shirt. Maybe I am too accustomed to the faux Venice (aka. Venetian Hotel in Las Vegas) where the gondoliers are forced to dress their part. I want the costume and the full works when paying for an experience.

5.Take your camera and lens for portraits, architecture, and landscapes. Built on more than 100 small islands in a lagoon in the Adriatic Sea, Venice explodes with history and a collision of great architecture from a myriad of periods. Architects and historians refer to the collision as "east meets the west". Pulling the best components from various architectural styles created a masterpiece in my eyes.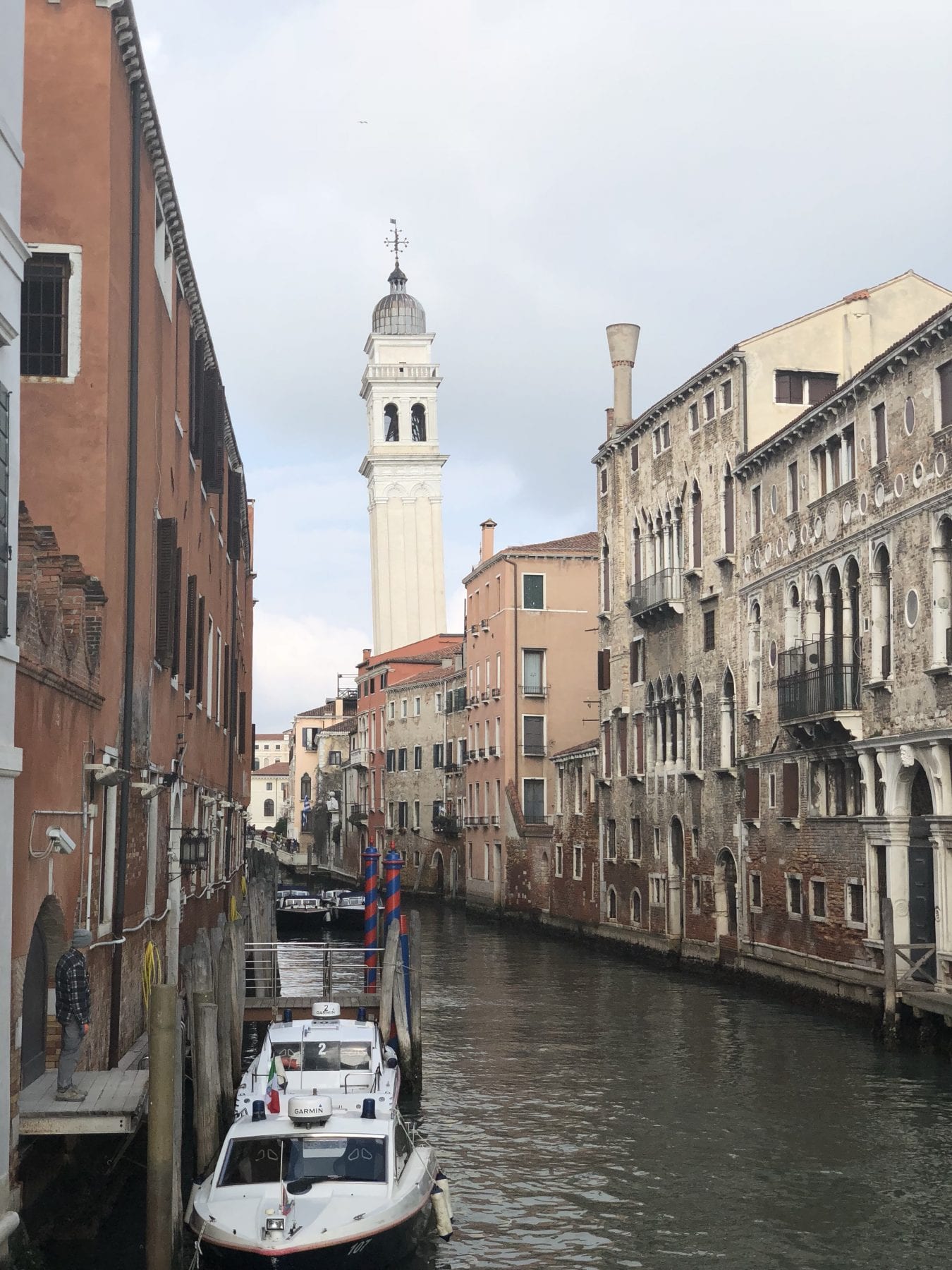 6. Taking the kids? Play a fun game! Count the number of bridges you cross but don't count the same one twice. There are more than 400 bridges that span each canal passageway. Yet, there are only four bridges that span the Venetian Grand Canal. The bridge below is called the Bridge of Sighs. I think most of us should avoid walking over this 36′ indoor limestone bridge. It conveniently connects the Palace interrogation rooms to the prison. I certainly hope to avoid this 36′ of the passageway on all of my future trips to Venice.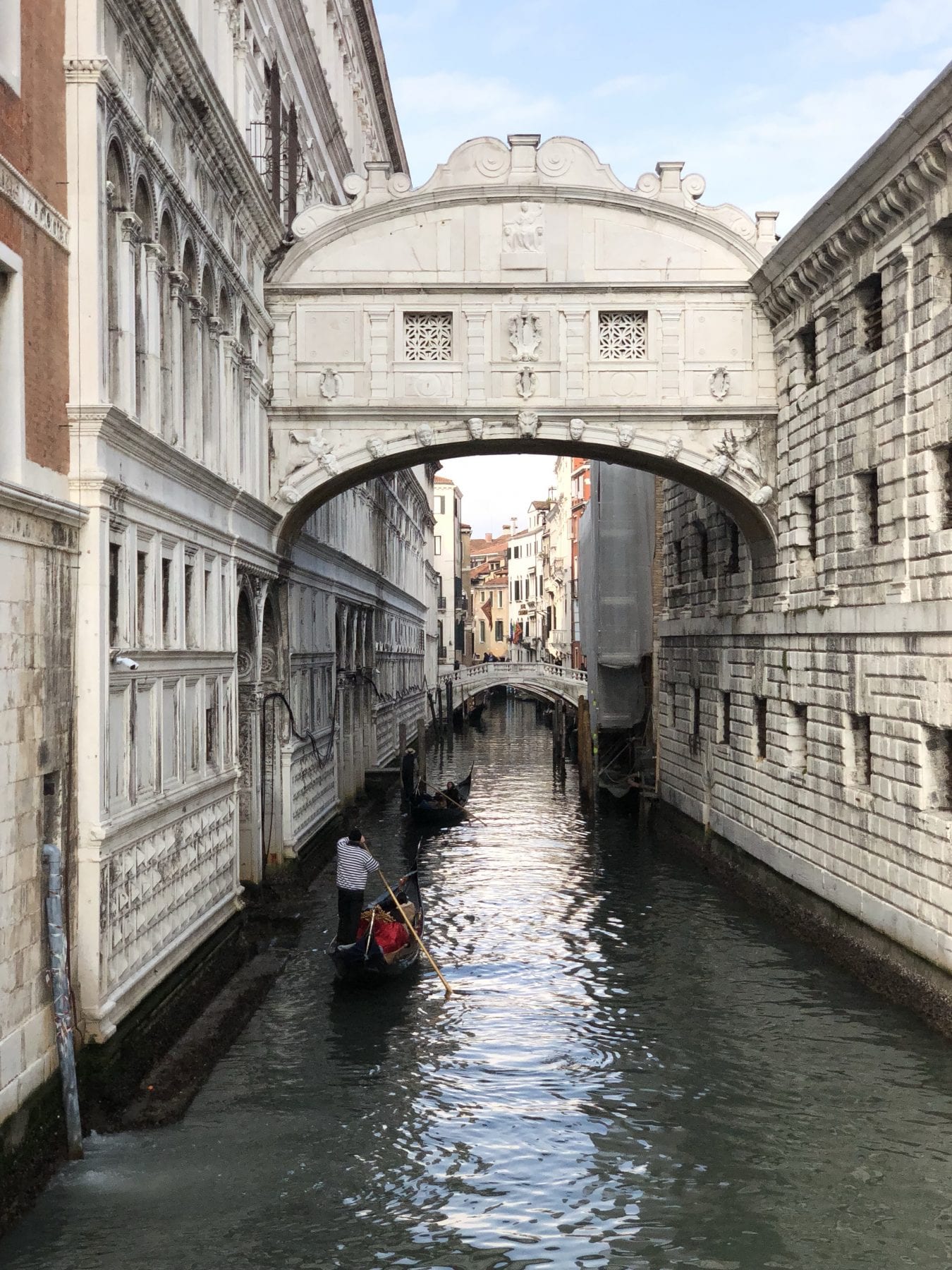 7. Don't miss the 157′ Rialto bridge but don't purchase overpriced souvenirs on it and watch for pickpockets! The Rialto Bridge is the oldest in Venice. Tourist attractions like this invite mass pickpockets, so BEWARE! We heard several similar "family handicraft" stories about how the shopkeeper's father or mother had handmade the items they were selling. Then we would go to another shop, see the same products, and hear a similar story. Don't believe everything you hear, and don't buy the first items or art you see.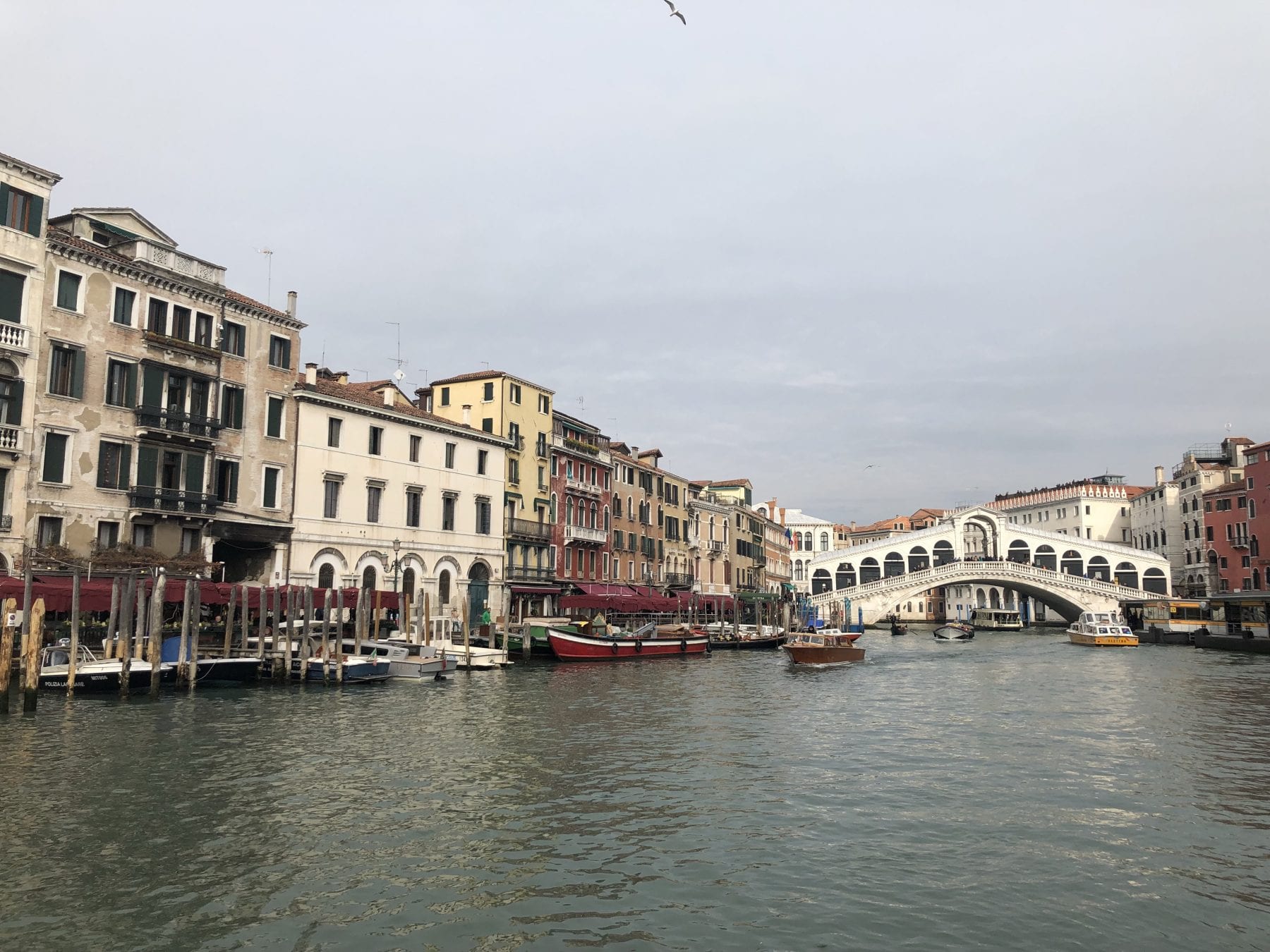 8. Think twice before you buy a water taxi pass. We bought a daily water taxi pass for around 20 Euros for 24 hours. Had we not gone to the outer islands such as Burano and floated by Murano, San Michele, and the other islands, our water taxi experience could have been eliminated because you can walk everywhere. The island seems large on paper, but it's really quite small. We found ourselves passing by stores thinking they were duplicates. Some were but most weren't and for the record, there are three Gucci stores. I only purchased in one of them.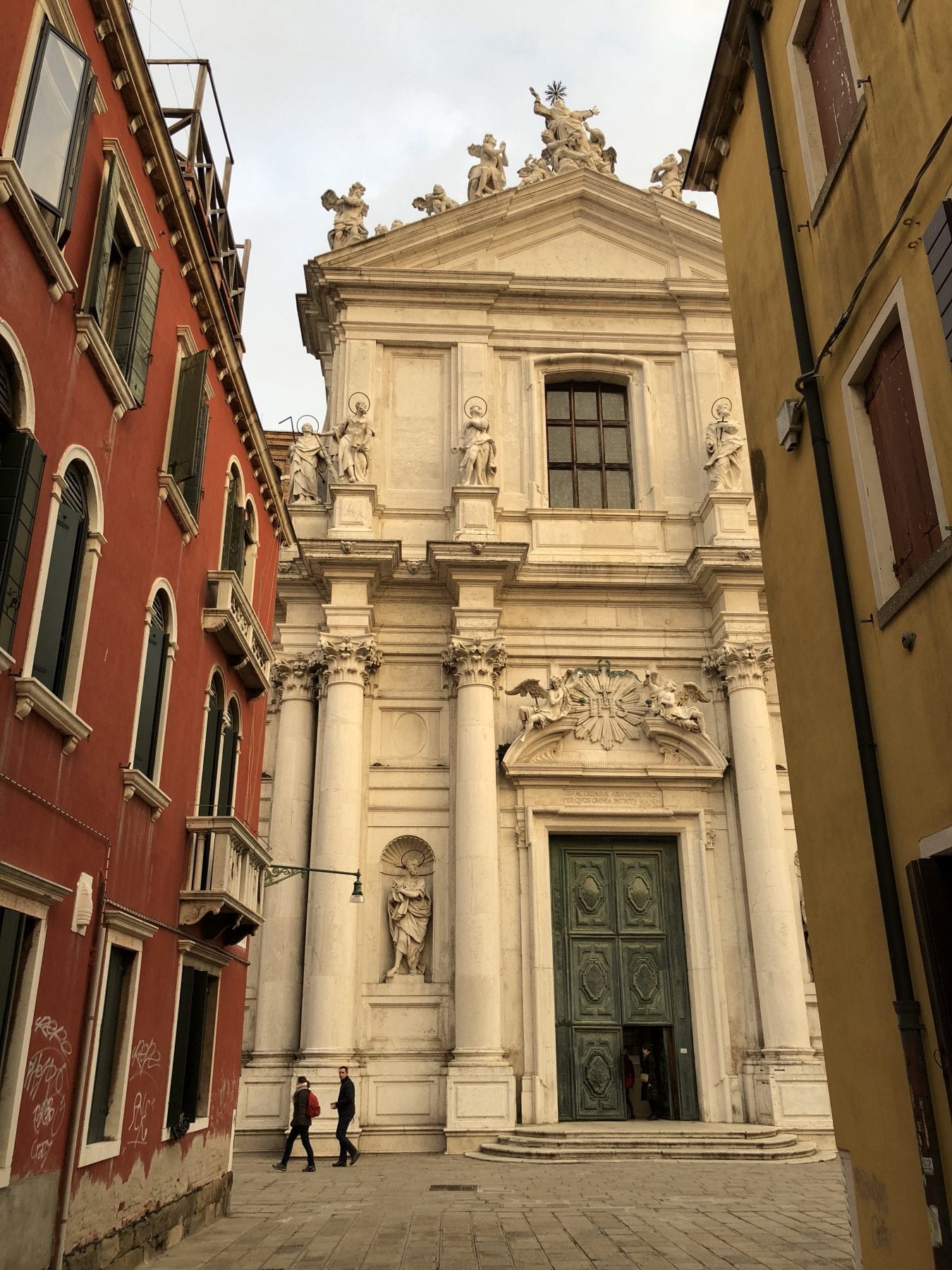 9. Sway from the typical tourist passageways. We did and found amazing architecture and loads of local spots including 3 Euro bottles of local wine.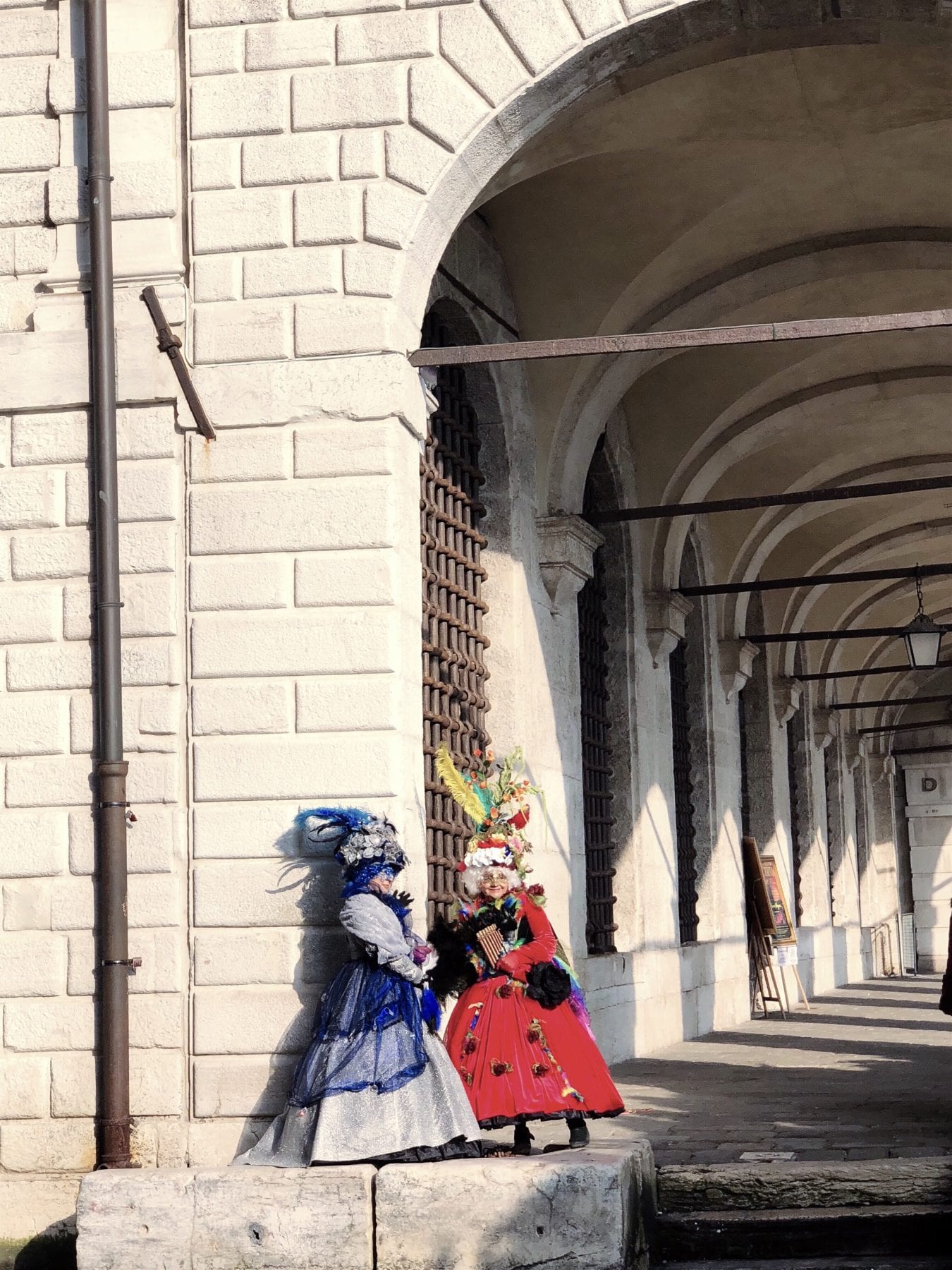 10. Don't miss Carnaval. It's absolutely mind-blowing. The costumes and masks are off the chain! Whatever you do…CLICK HERE TO VIEW VENICE CARNAVAL COSTUMES + MASKS
P.S. For an amazingly detailed Venice, Italy travel itinerary, follow our friends at Destination Dorworth and see their Venice Itinerary with pricing.

I'm Christi Tasker, serial globetrotter, product & interior designer, Glamma Gaga, NBC social media correspondent, podcaster, freedom fighter, brand & business consultant, entrepreneur's best friend, artist & multi-business owner.