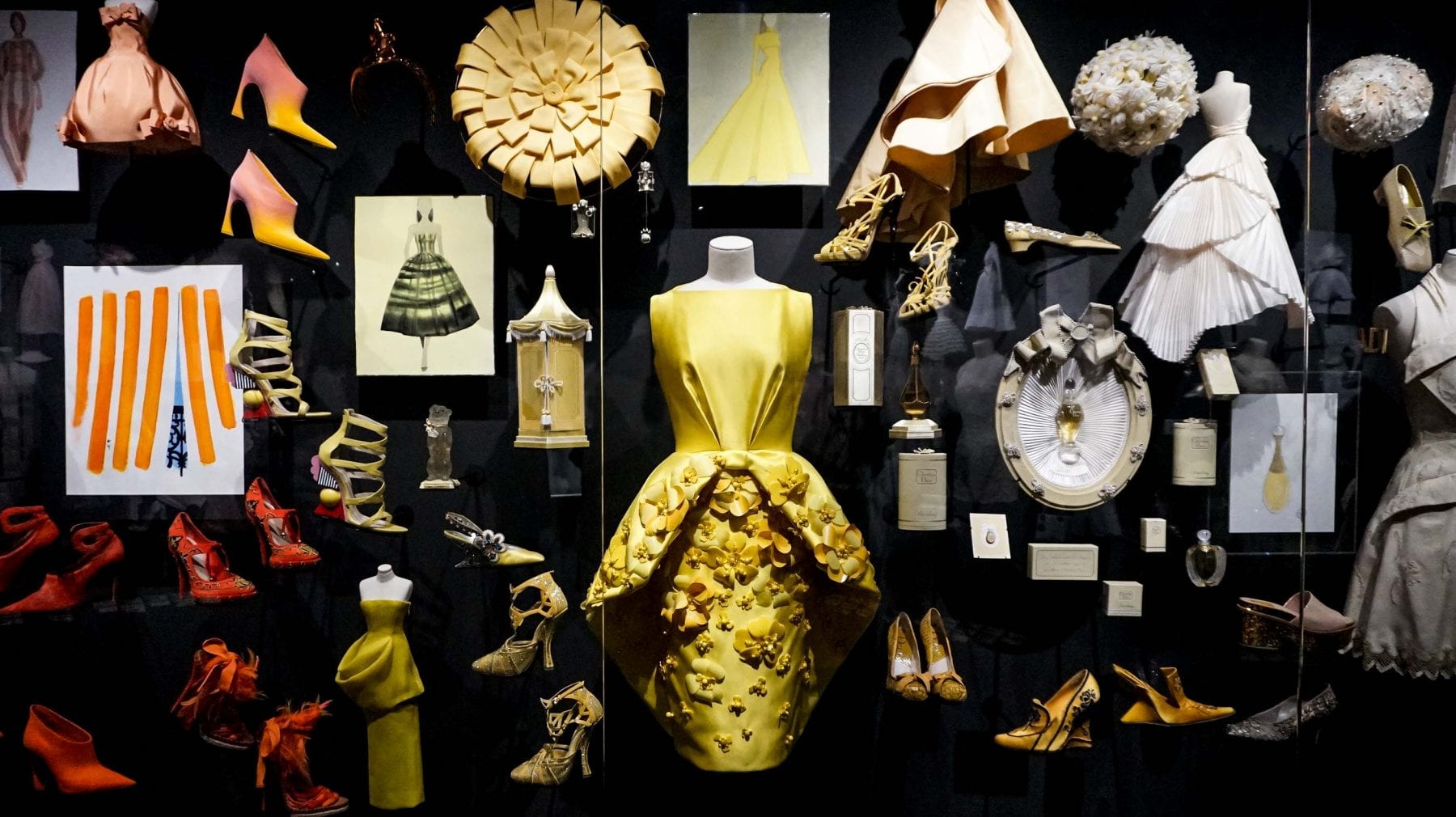 300 Awesome Couture Dresses by Christian Dior From The 70th Anniversary Exhibition in Museum in Paris, France
Bonjour! Last September, three days after I thought Boyd had croaked on me in our Paris Hotel, I felt like Larry Daley (aka. Ben Stiller) in the movie a Night at the Museum. I was one of 10 people in the entire Christian Dior Museum!!! I'm madly in love with Christian Dior's creative fashions, perfume bottles, and the brand itself! Come with me to tour the amazing collection of the most prized possessions of the Christian Dior brand.
Watch this video to see all of my favorite couture, shoes, and perfumes…
Marking the 70th anniversary of the creation of the Christian Dior house, the exhibition ran until January 2018. Richand full of detail, I discovered a world of couture like no other. Christian Dior and the founders and renownedcouturiers who have succeeded him such as Yves Saint Laurent, Marc Bohan, Gianfranco Ferre, John Galliano, Raf Simonsand recently Maria Grazia Chiuri are more than fashion. They are cultural artisans who have inspired so many pieces ofmy own art and fashion that I didn't even realizeuntil seeing this exhibition.
The entry to the Christian Dior museum was spectacular…the building's architecture spoke volume.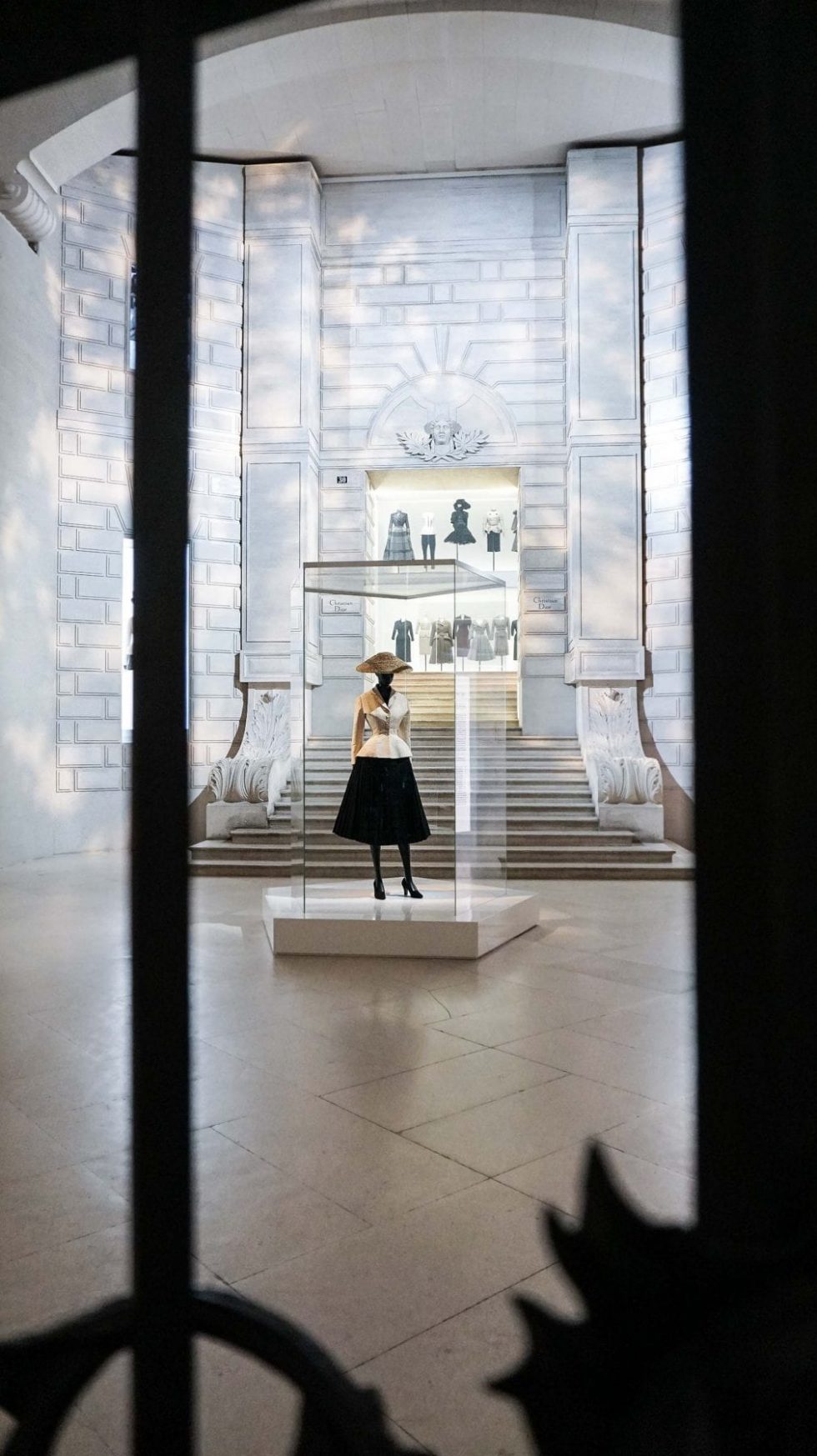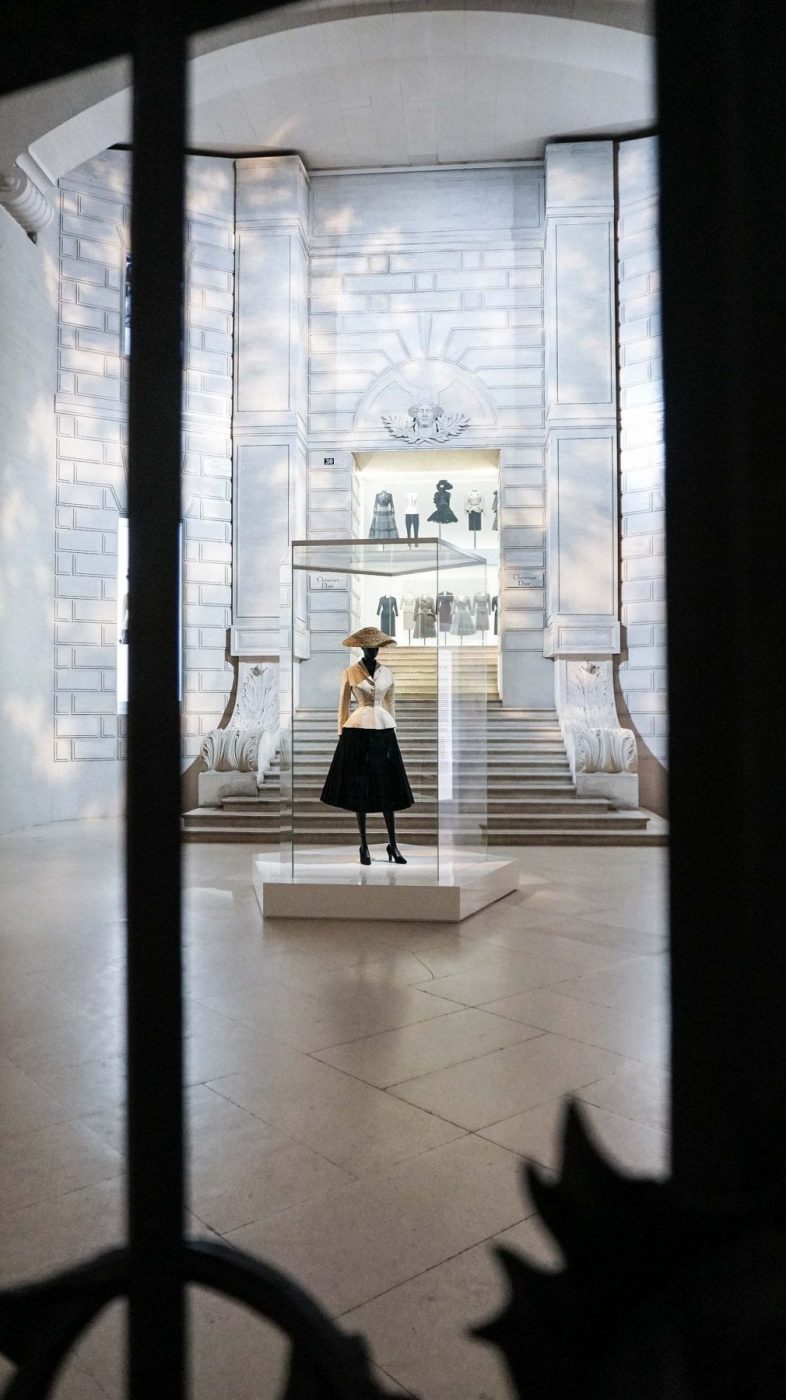 The emotions and stories come to life as the selection of more than 300 couture dresses designed from 1947 to the present day is captured in film, video, and in real life. This is an example of how they exhibited a dress with advertisements and movies that the couture was once worn in.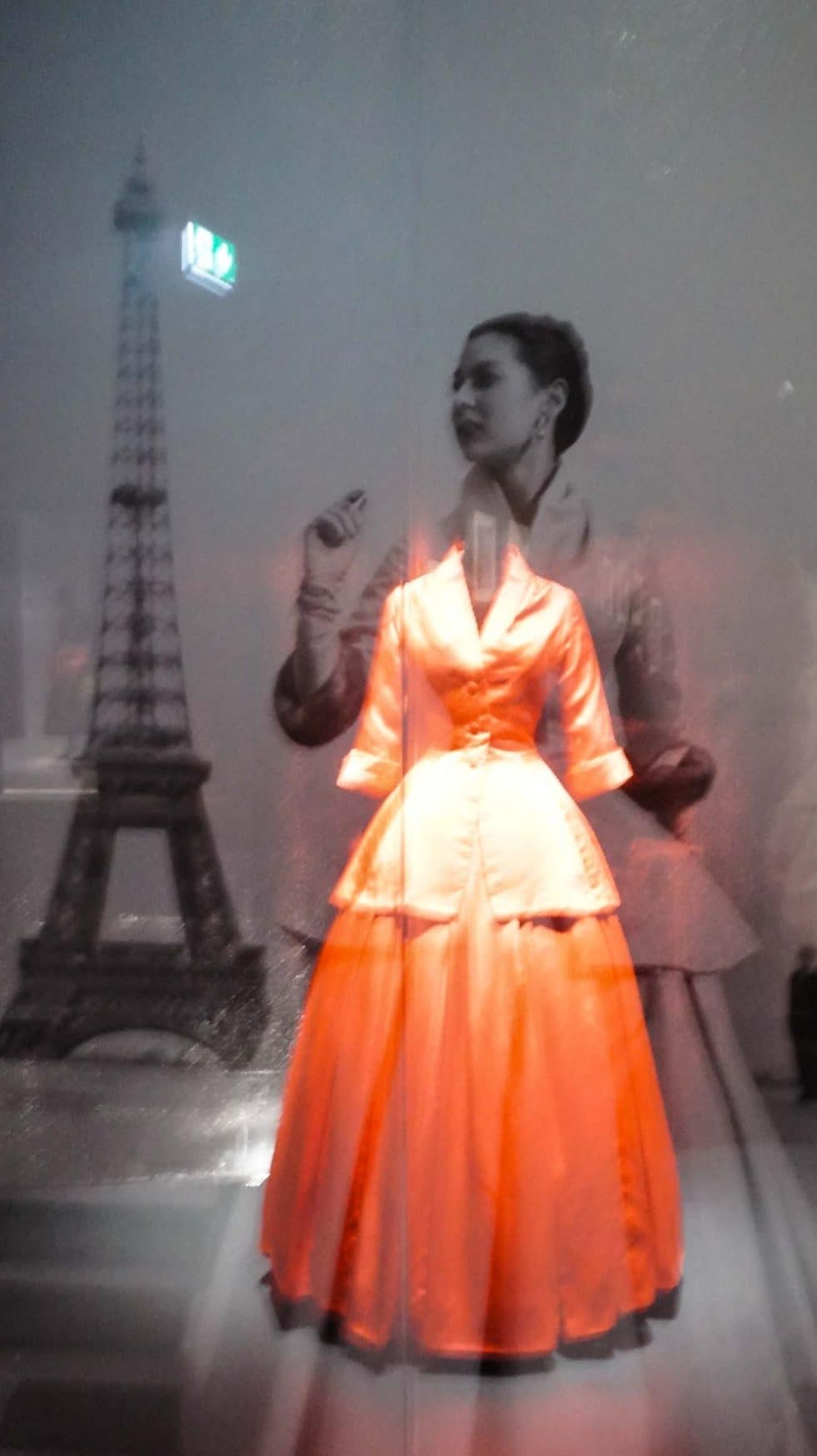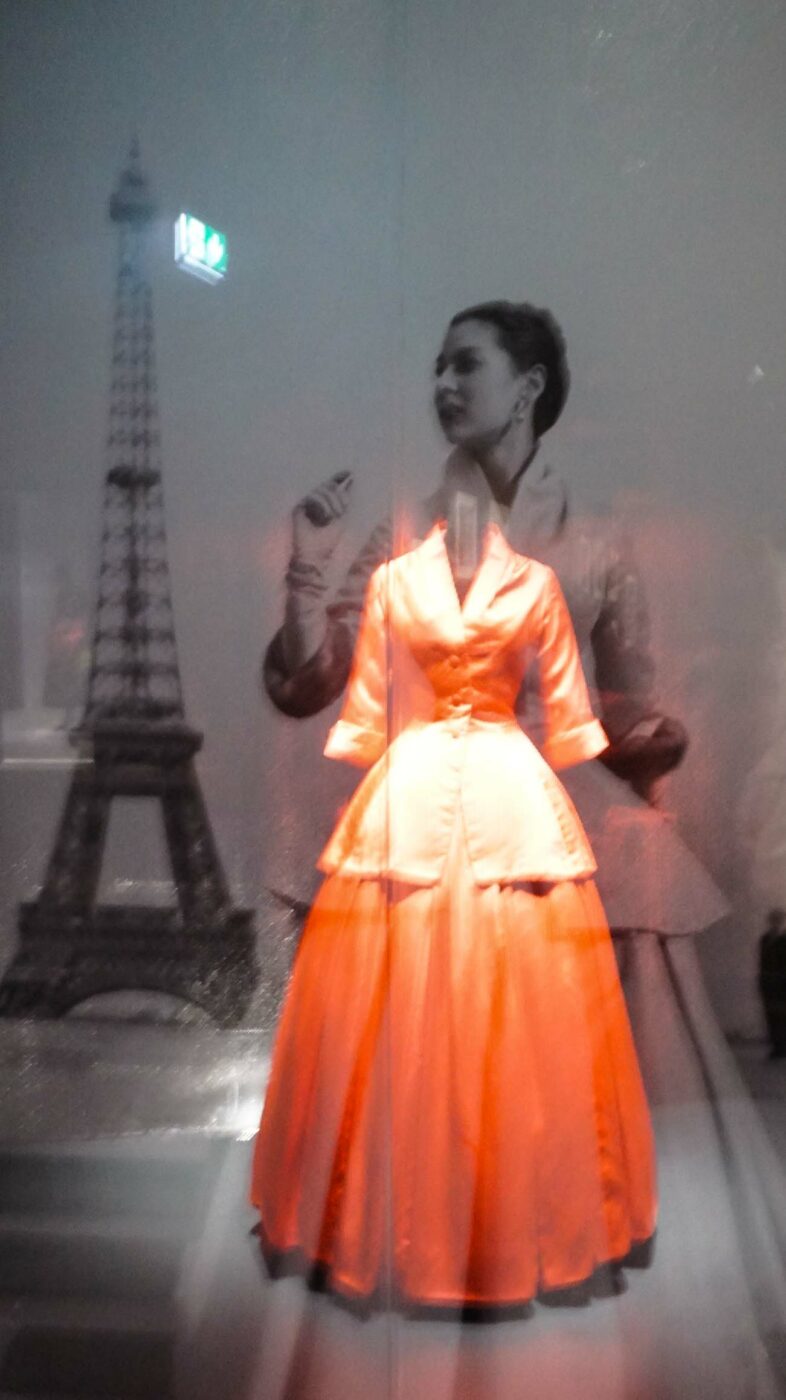 All sorted by color, there were walls and showcases full of detailed hats, shoes, dresses, and coordinating perfume bottles and handbags.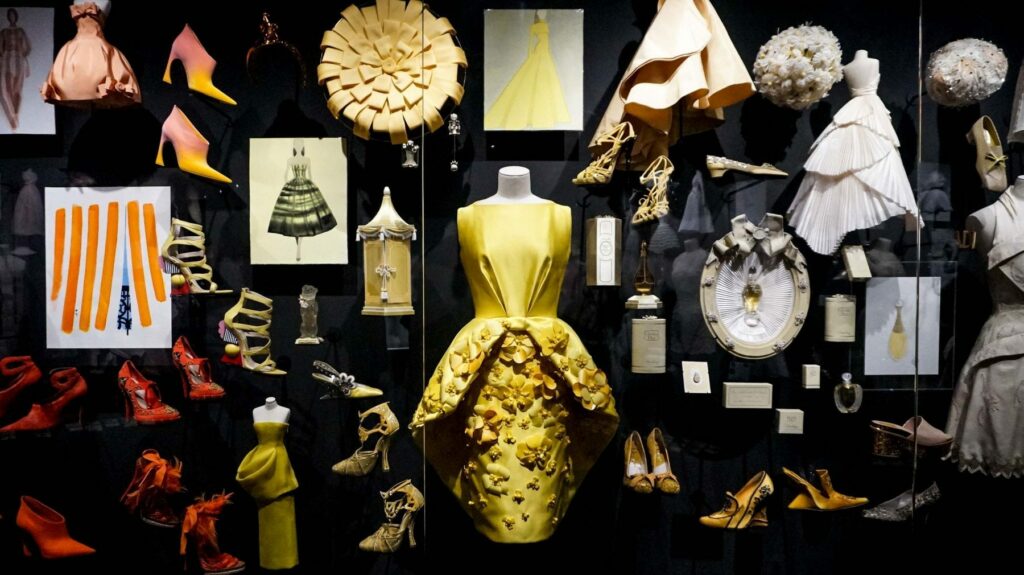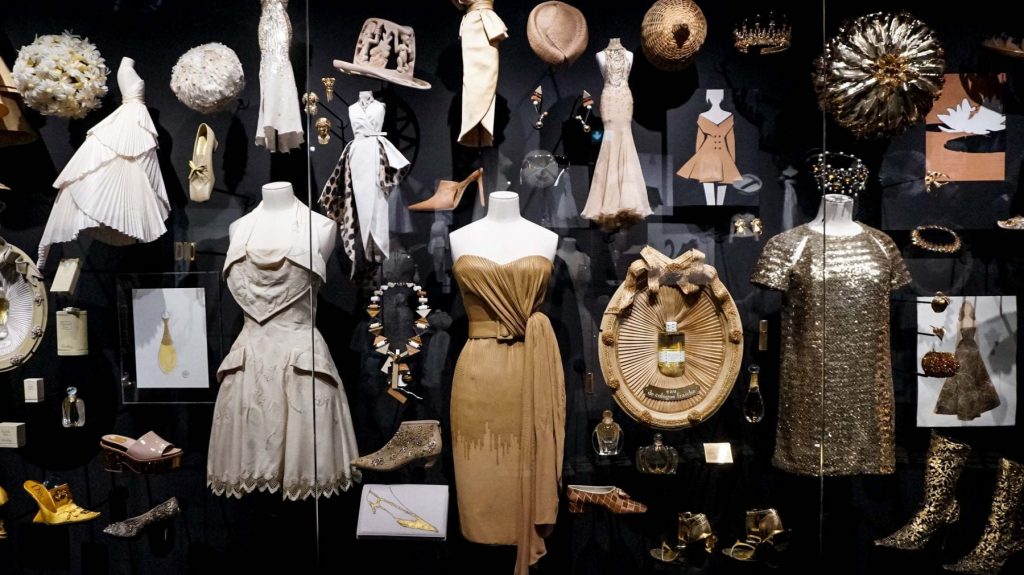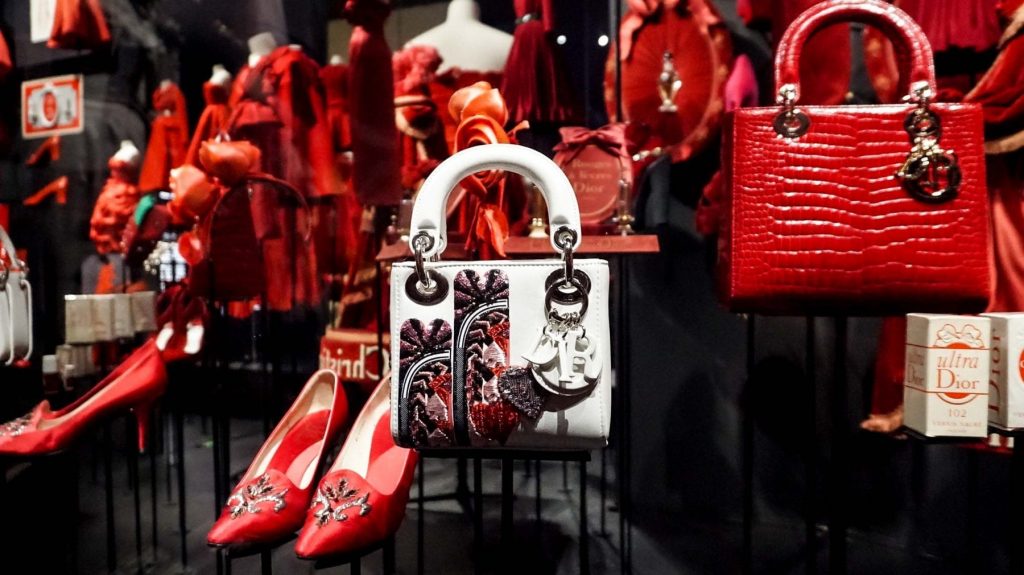 The front covers of the magazines that embraced Christian Dior seemed miles long.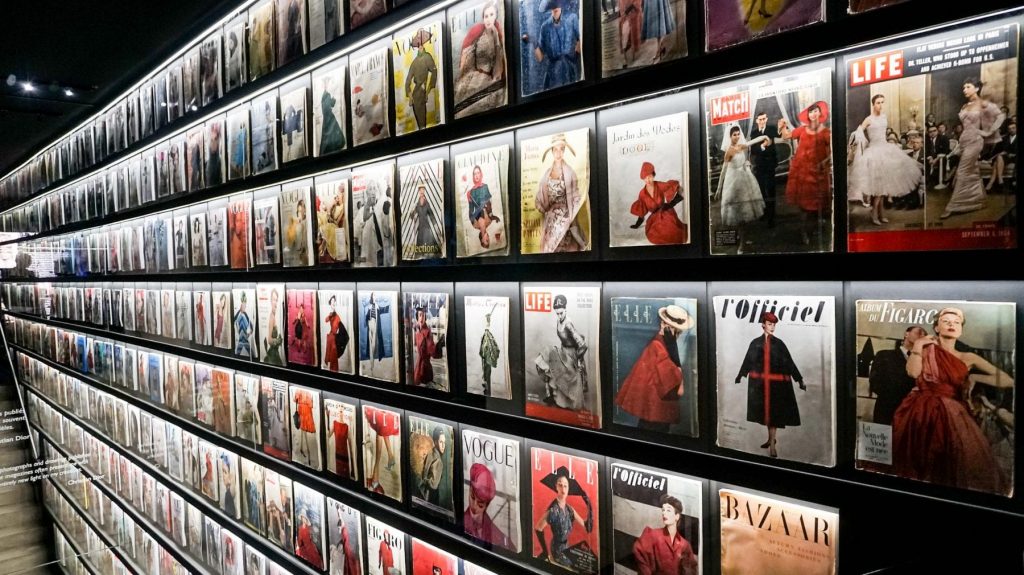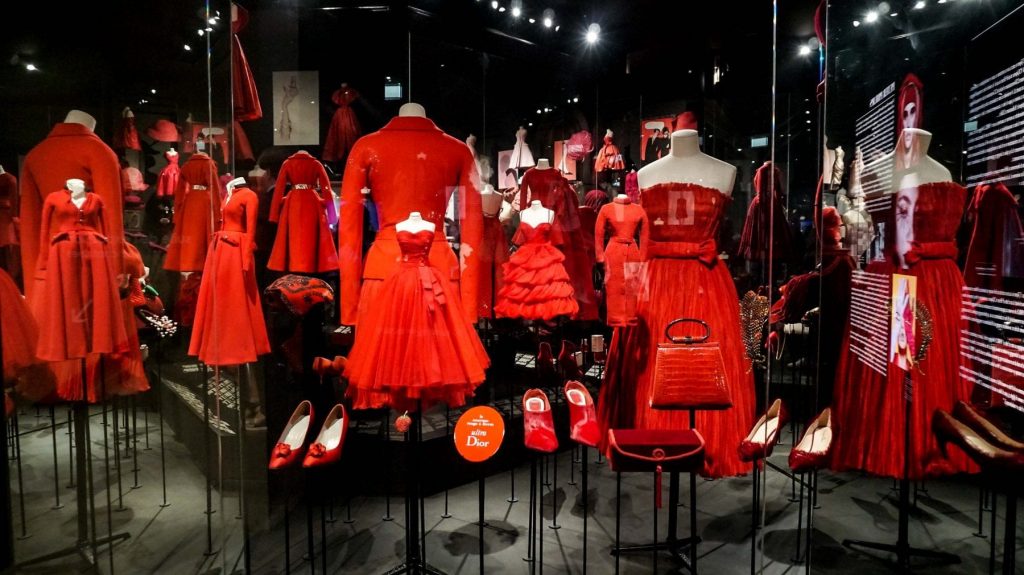 And the furs are statement pieces of wearable art. I love this fur of the Arch de Triomphe located at the end of Paris'smost notable street, the Champs de Elysee.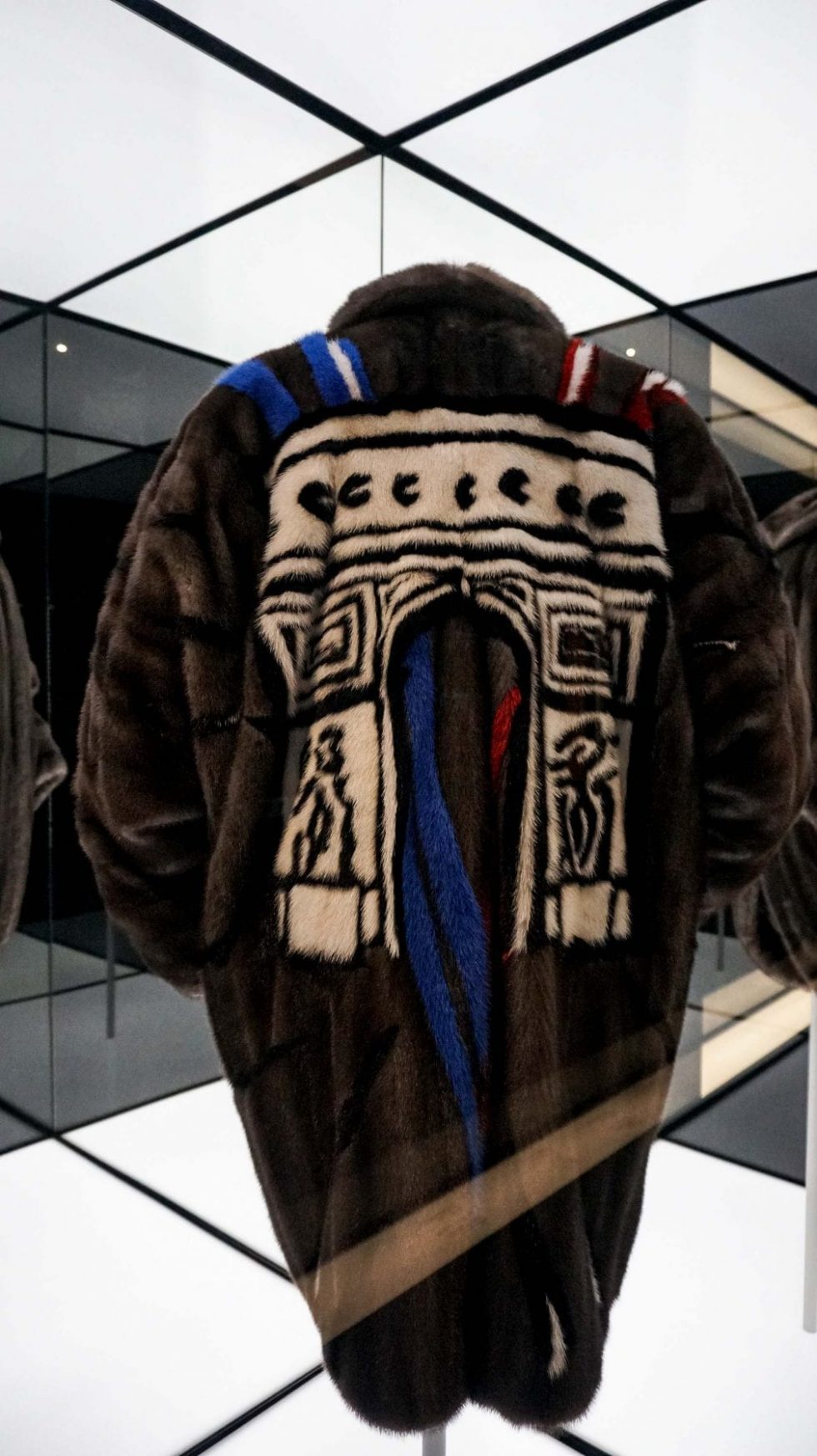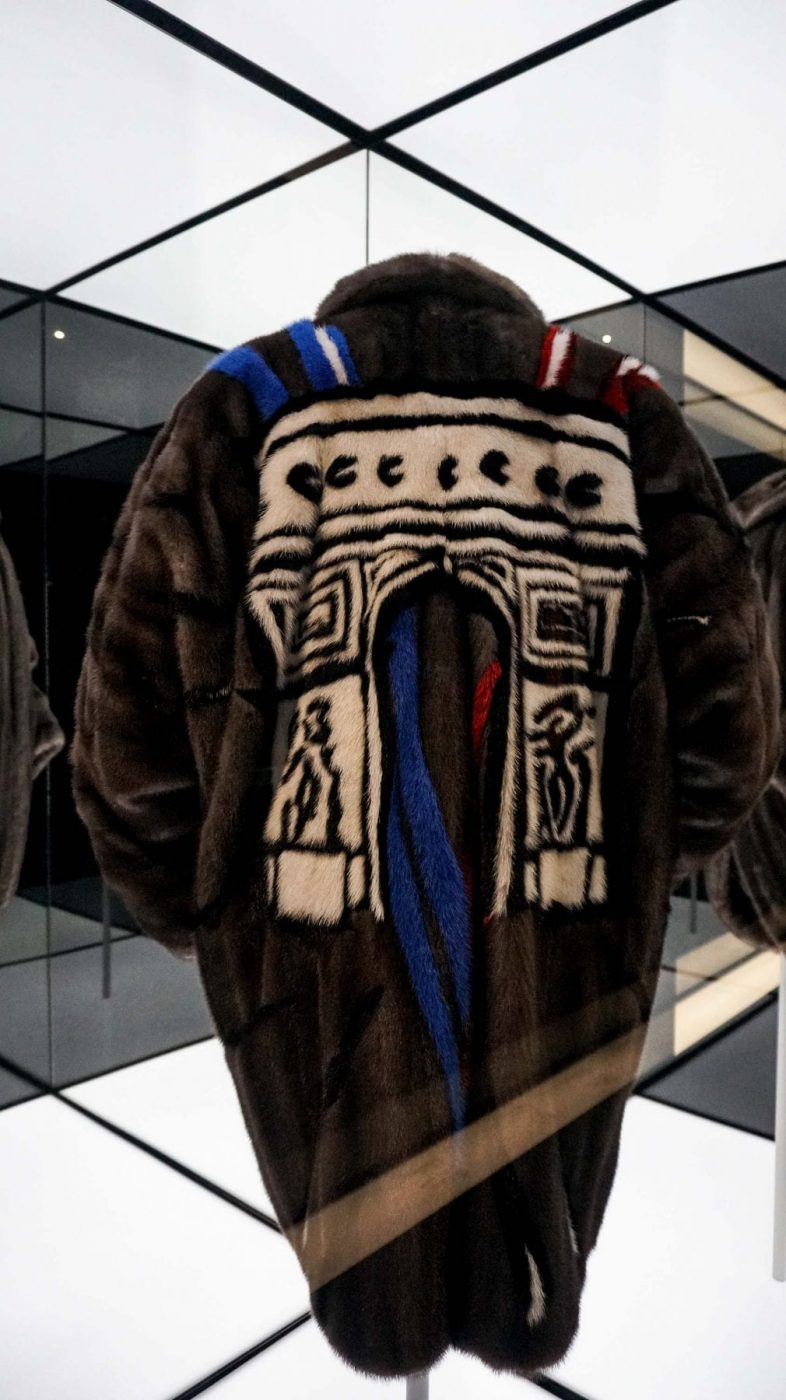 If only my closet looked like this Spring Dreamland.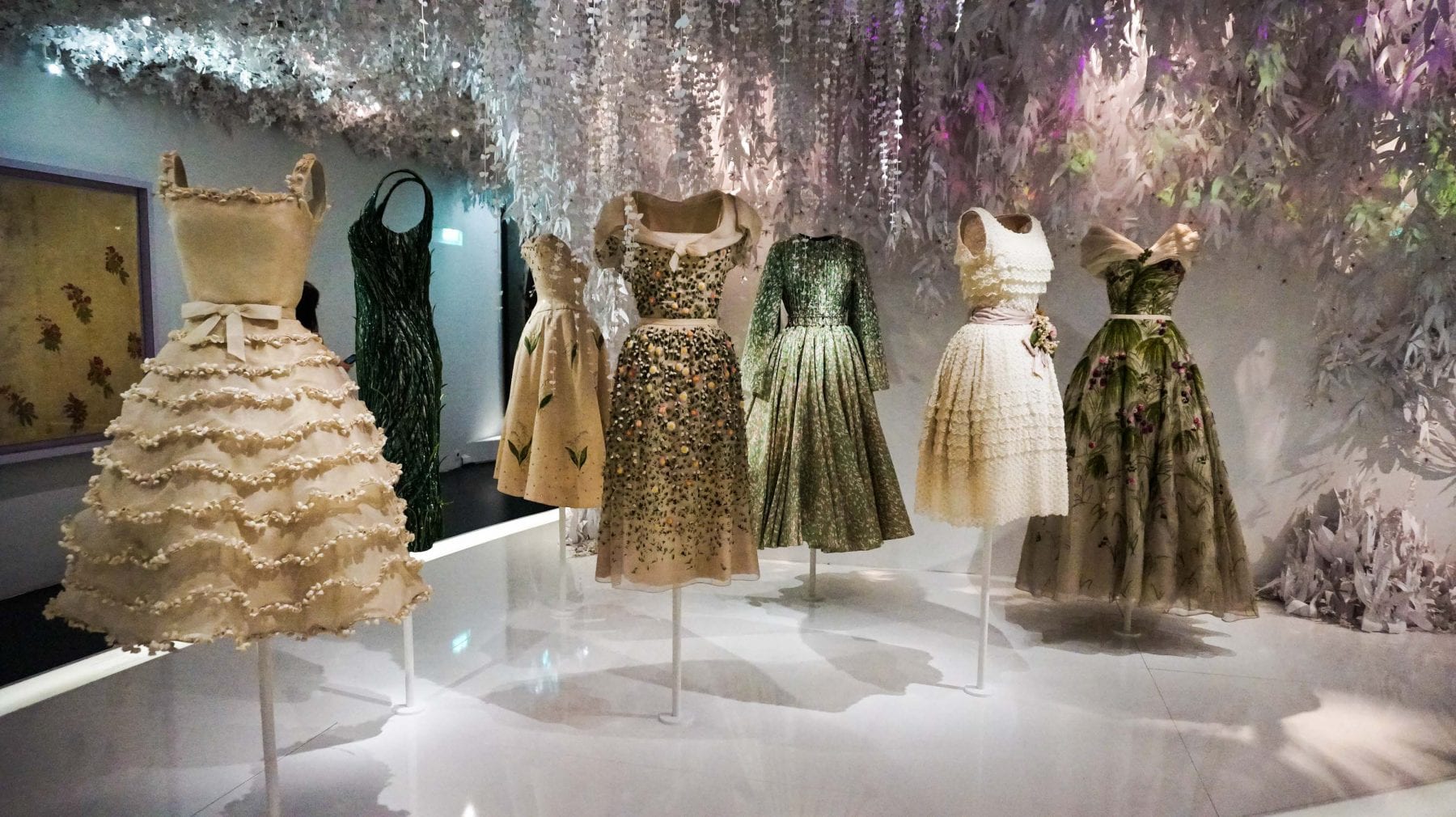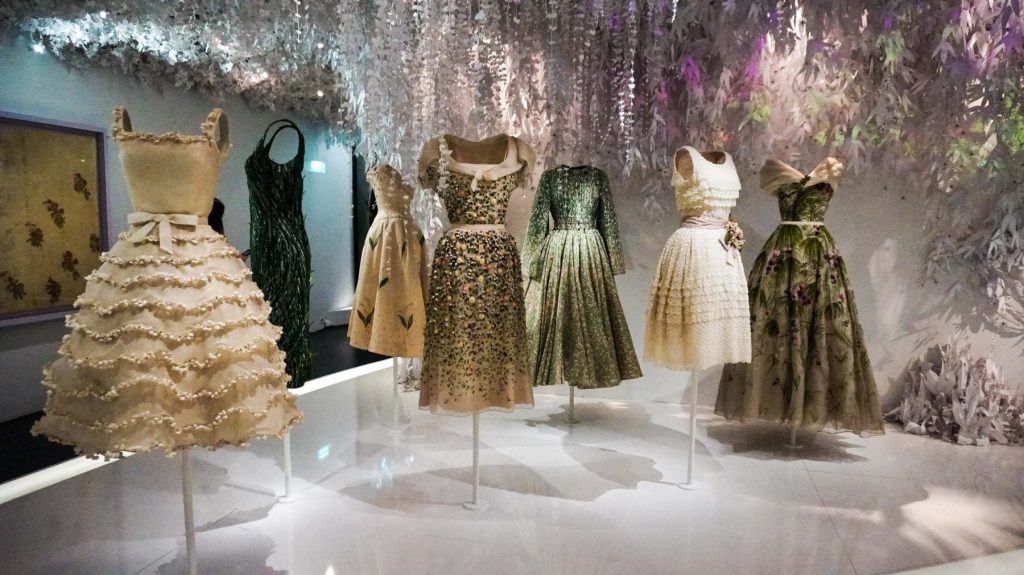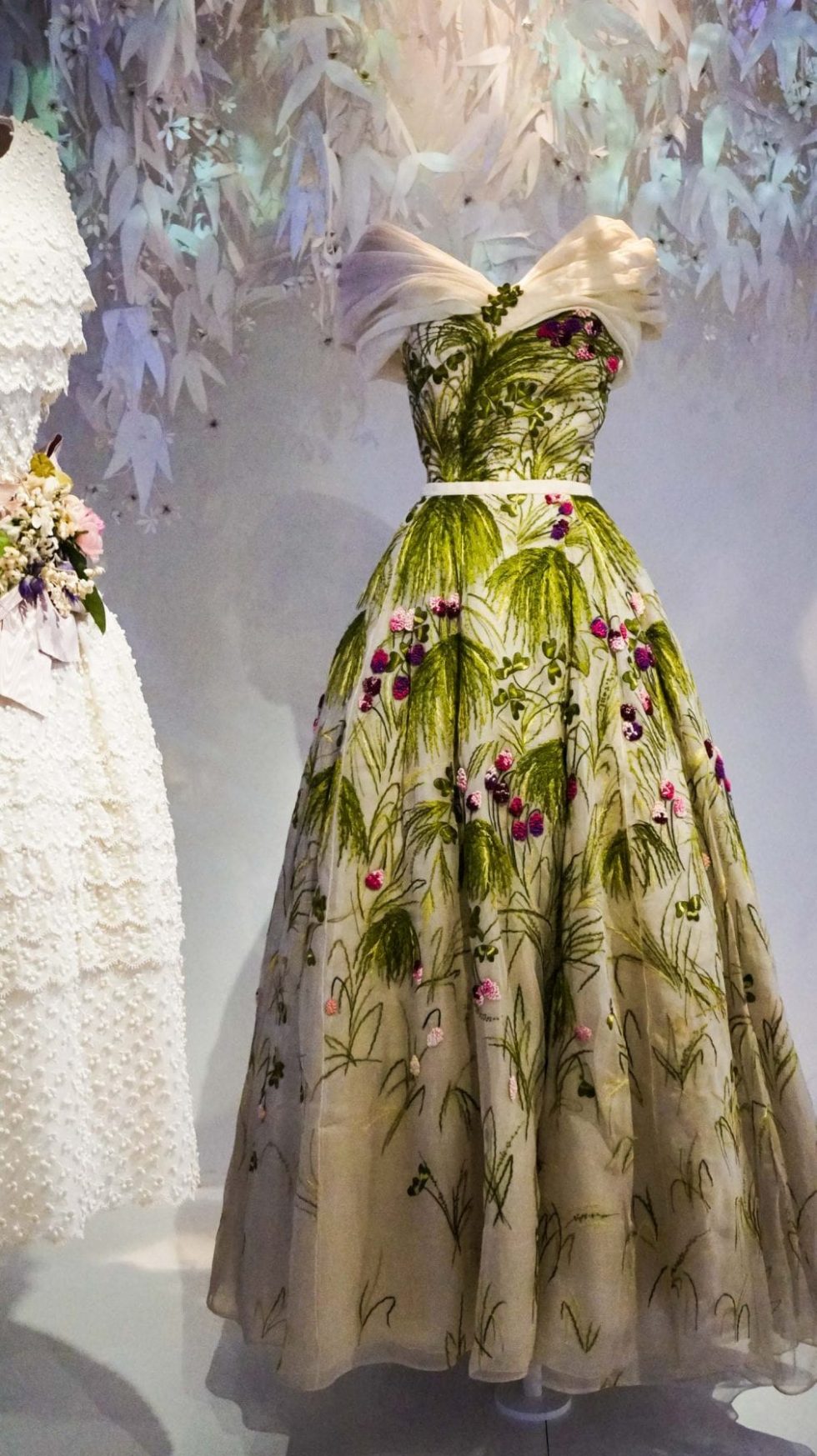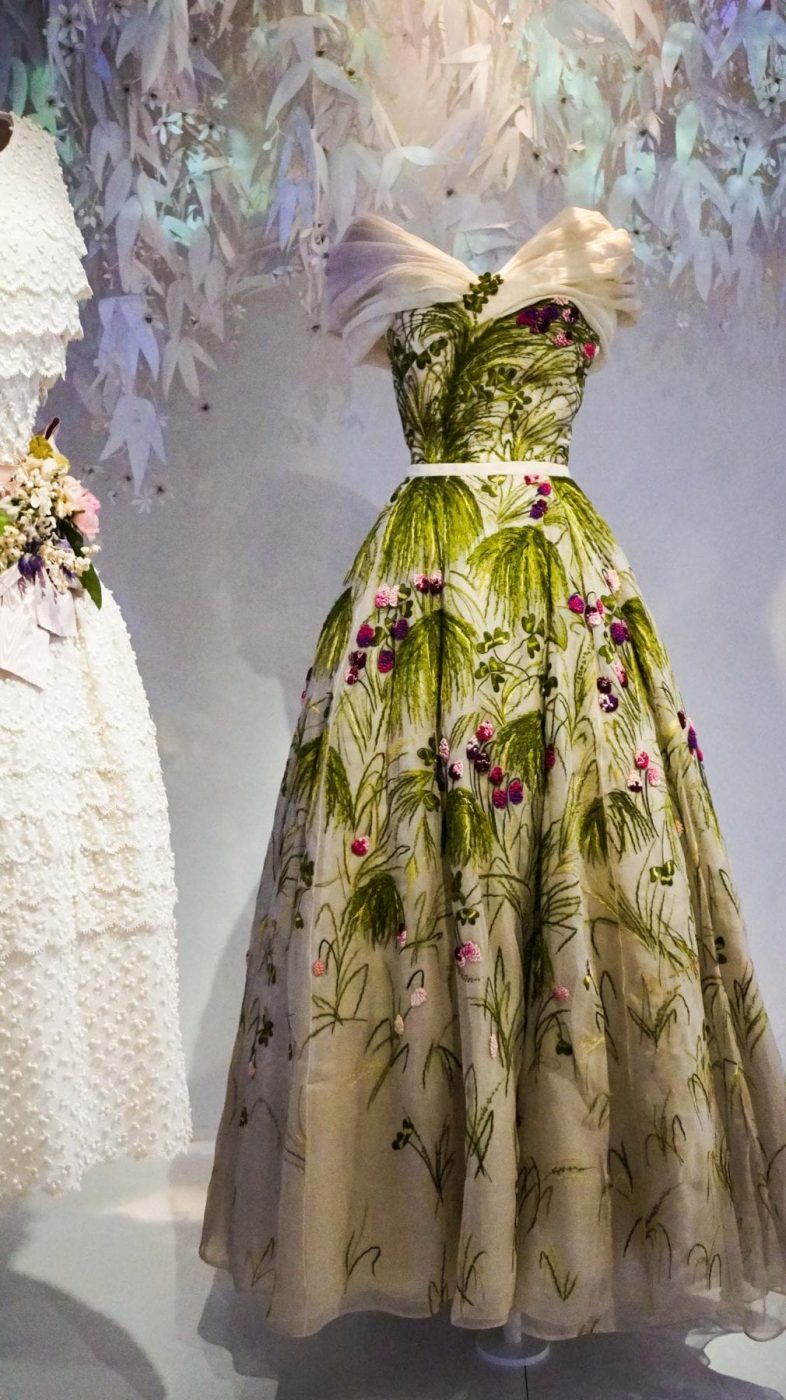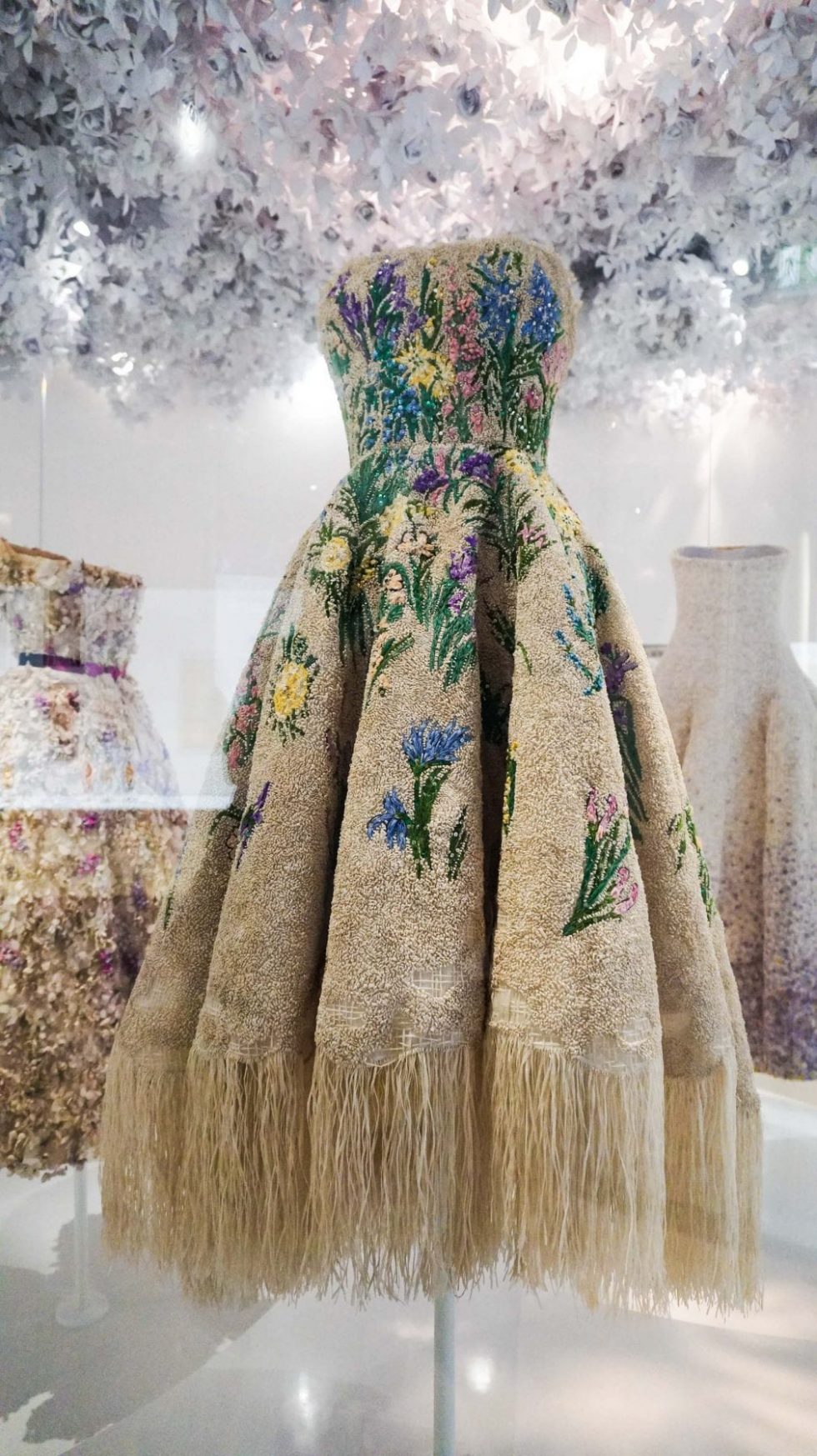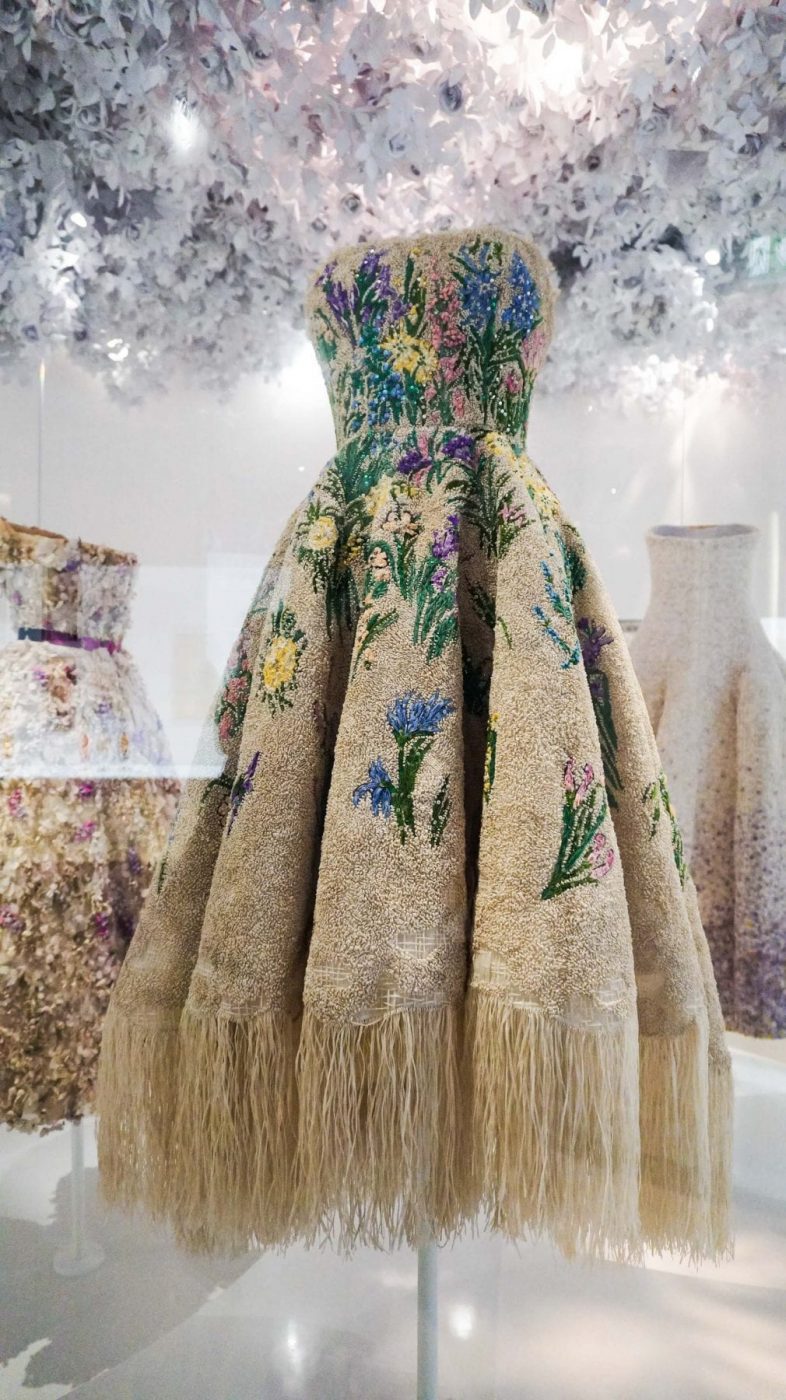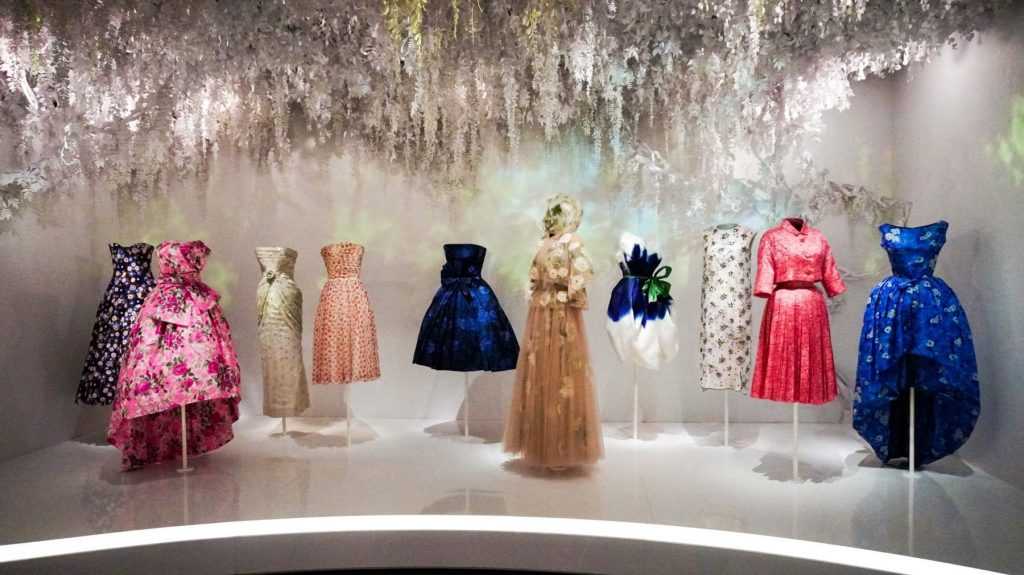 Do you have fond memories of anything Christian Dior? If so, please share your stories or piece below.
XO
Christi
P.S. Hey! While we're in Paris, take a first timers tour to the Eiffel Tower with my friend Ayu.

I'm Christi Tasker, serial globetrotter, product & interior designer, Glamma Gaga, NBC social media correspondent, podcaster, freedom fighter, brand & business consultant, entrepreneur's best friend, artist & multi-business owner.