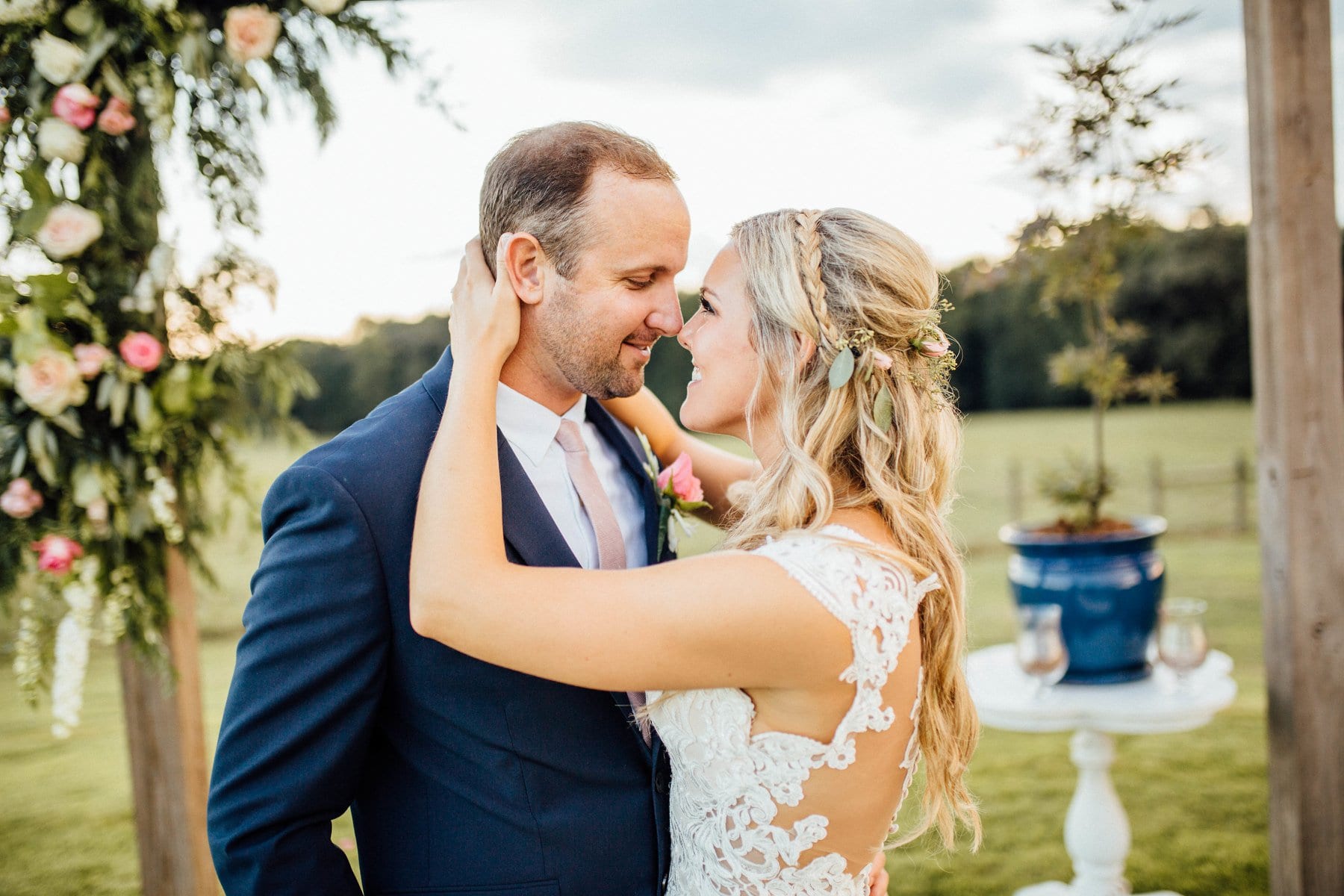 Marriage Ceremony at Beautiful North Georgia Grant Hill Farms
A Mother's Point of View of Her Child's Wedding Day at Grant Hill Farms, North Georgia Wedding Venue
As a parent, a child's wedding is a fairy tale. Not even three months after my daughter delivered the best commencement speech I have ever heard, we were helping her make the final details of her wedding.
Two life events back to back were somewhat overwhelming at times. Watching my only biological child take the hand of her companion for life will without a doubt be one of the highlights of my life.
Knowing that Macy was beyond happy and her wedding was all that she had dreamt of was enough to make my heart swell, which made holding tears back ultra hard.
Most of the day, because I committed not to mess up her mascara, I did manage to hold back the tears of her beautiful North Georgia. Macy chose Grant Hill Farms, a newer venue in Commerce, Georgia, built with wedding ideas. I did my best to stay out of the way and not be overbearing. I didn't want to be "that mother of the bride."
The Instateaser Movie Trailer Wedding Video
https://www.facebook.com/brandonricefilms/videos/258955098261335/
Wedding Invitations
Macy selected everything from the venue to her save the dates and wedding invitations.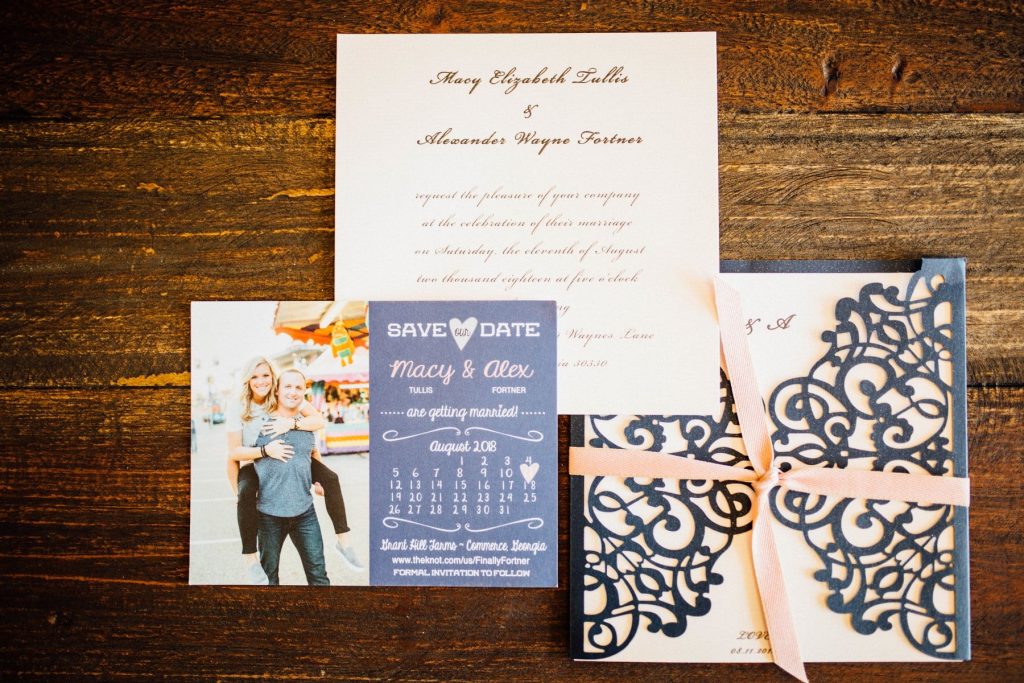 Macy's Wedding Dress
I will admit…the dress was super important to me. It wasn't that I thought I deserved input, but I did give my input to ensure that Macy would look back at her slim figure in a dress that looked like it was pure haute couture and designed just for her. In November 2016, this was one of the first things on her list. From Buford to Cumming to Duluth, Georgia, we went to five or six of the best bridal boutiques in North Georgia. The last place we visited was the Wedding Angels Bridal Boutique in Roswell, Georgia. After the poor service and selection of the other bridal boutiques and the first offer of champagne of the day, they had me at first sip.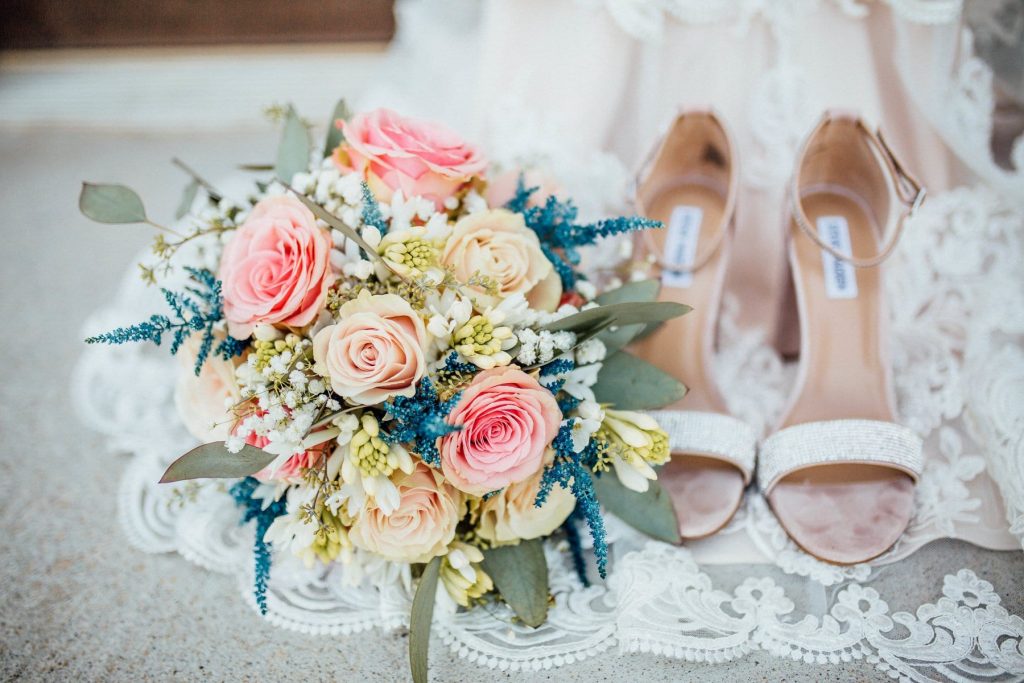 The previous dresses that Macy tried on either made her look pregnant or didn't fit her slim figure. I know this may sound terrible, but as a southern mama, if your daughter looks like she's pregnant walking down the aisle, she most likely is! And at the time, Macy was not. (Although it was just hours later that little F.O.F. was being created.) I could see Alex's face if she selected some of the dresses in the running. Don't worry…I took photos of Macy in all of them just in case he needs entertainment. Unlike her mother (aka. me) Macy's kept her shoes mild and classic.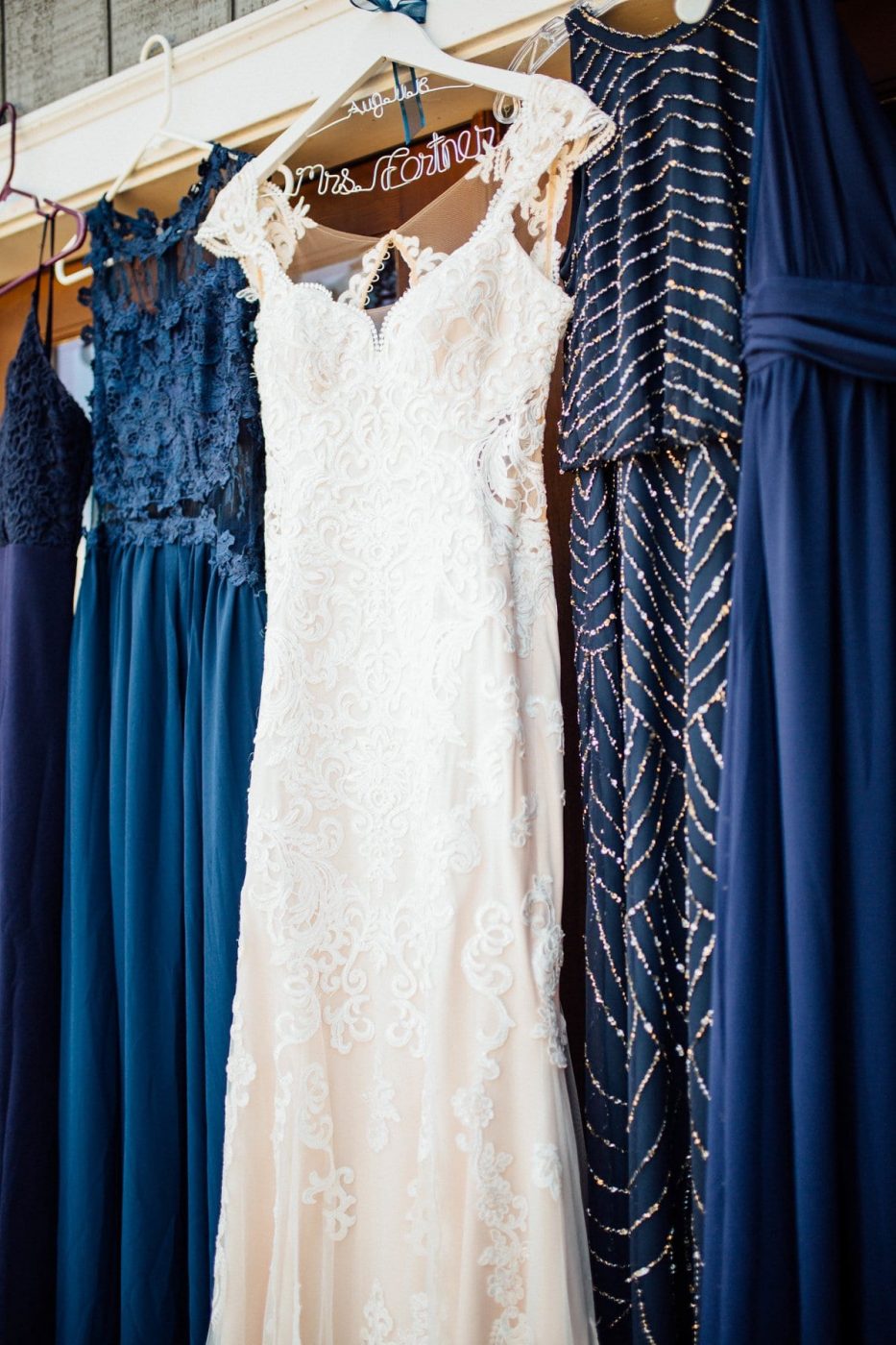 The Fireman Garter | Wedding Ideas For Firemen
For months, little details that Macy found and ordered showed up in my aunt's front bedroom. The Fireman garter was no exception.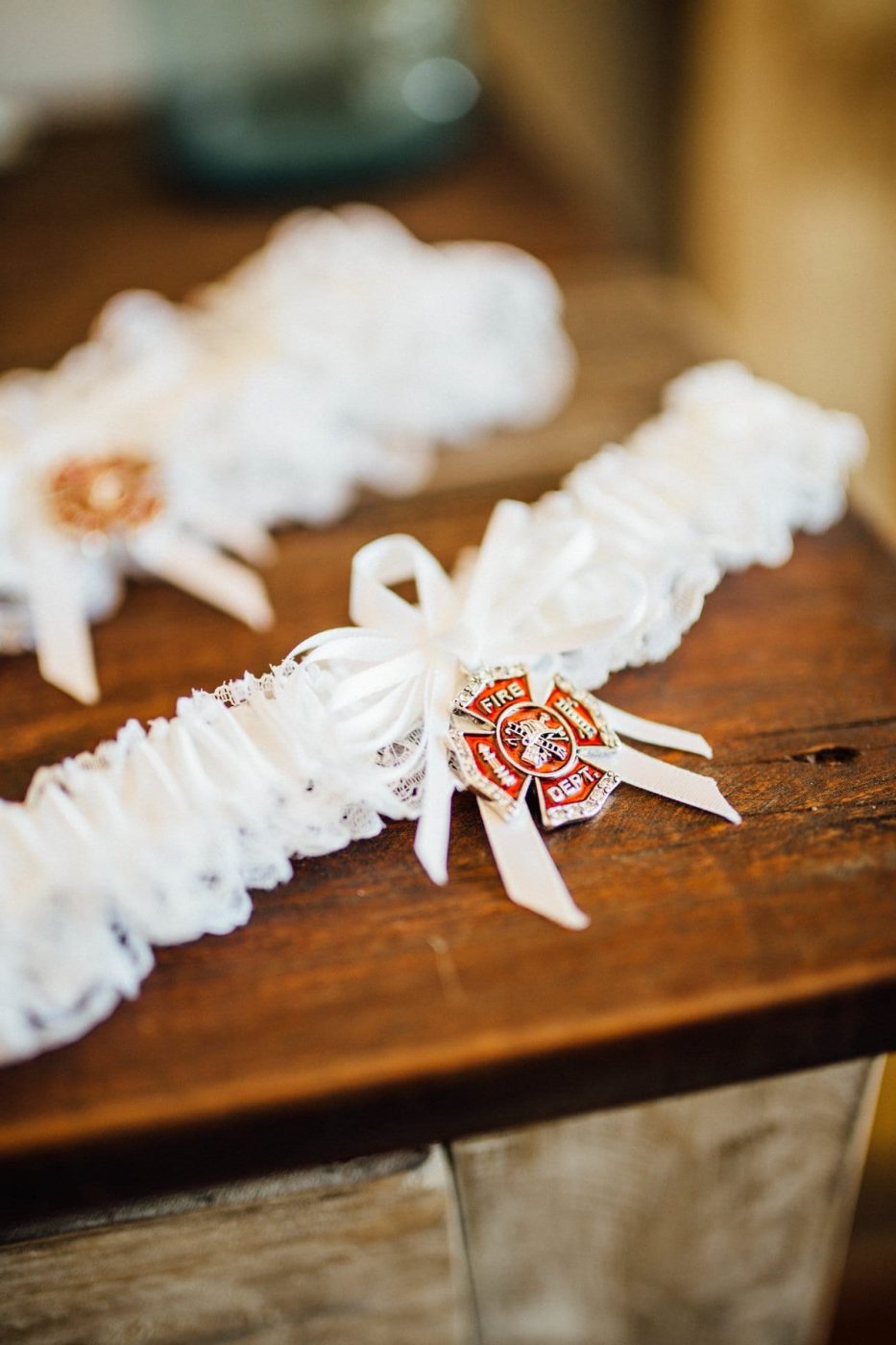 The Wedding Ring Ideas
I love the ring choice and how Macy's wedding band is a different pattern than the engagement ring. Secretly, she's hoping for a left ring finger stacked full of amazing bands.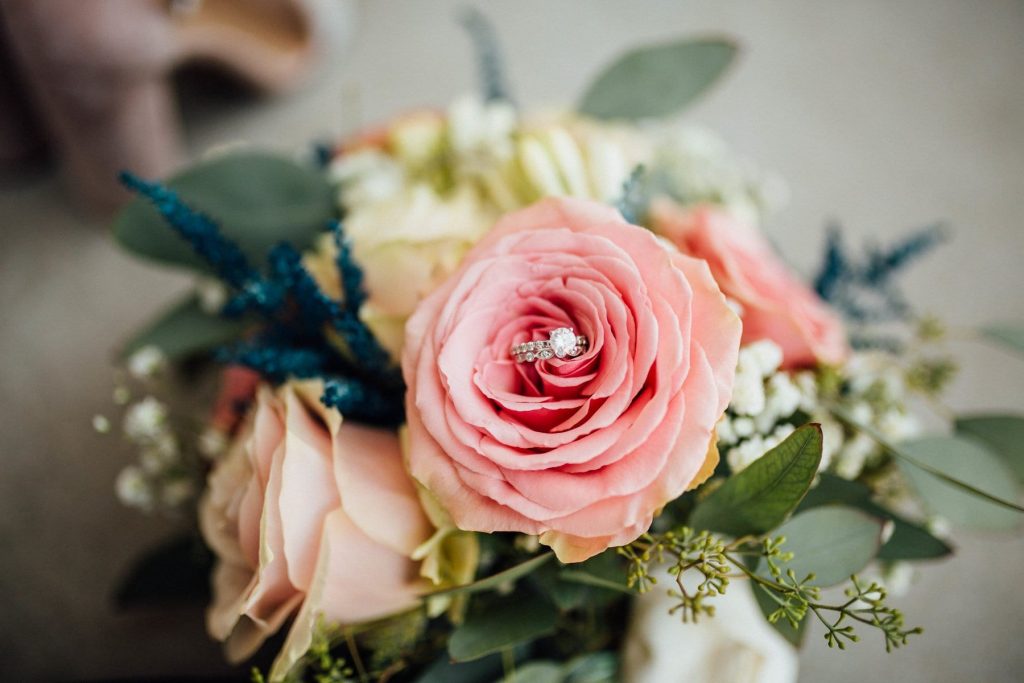 Wedding Ceremony Signage Ideas
Throughout the wedding venue, Macy used chalkboard signage with witty sayings to convey various messages to direct guests accordingly. Fortunately, her Gete (aka. Never call me grandmother or Grandmother Extra Talented Extraordinaire) hopped the pond from Scotland to help hand letter signs.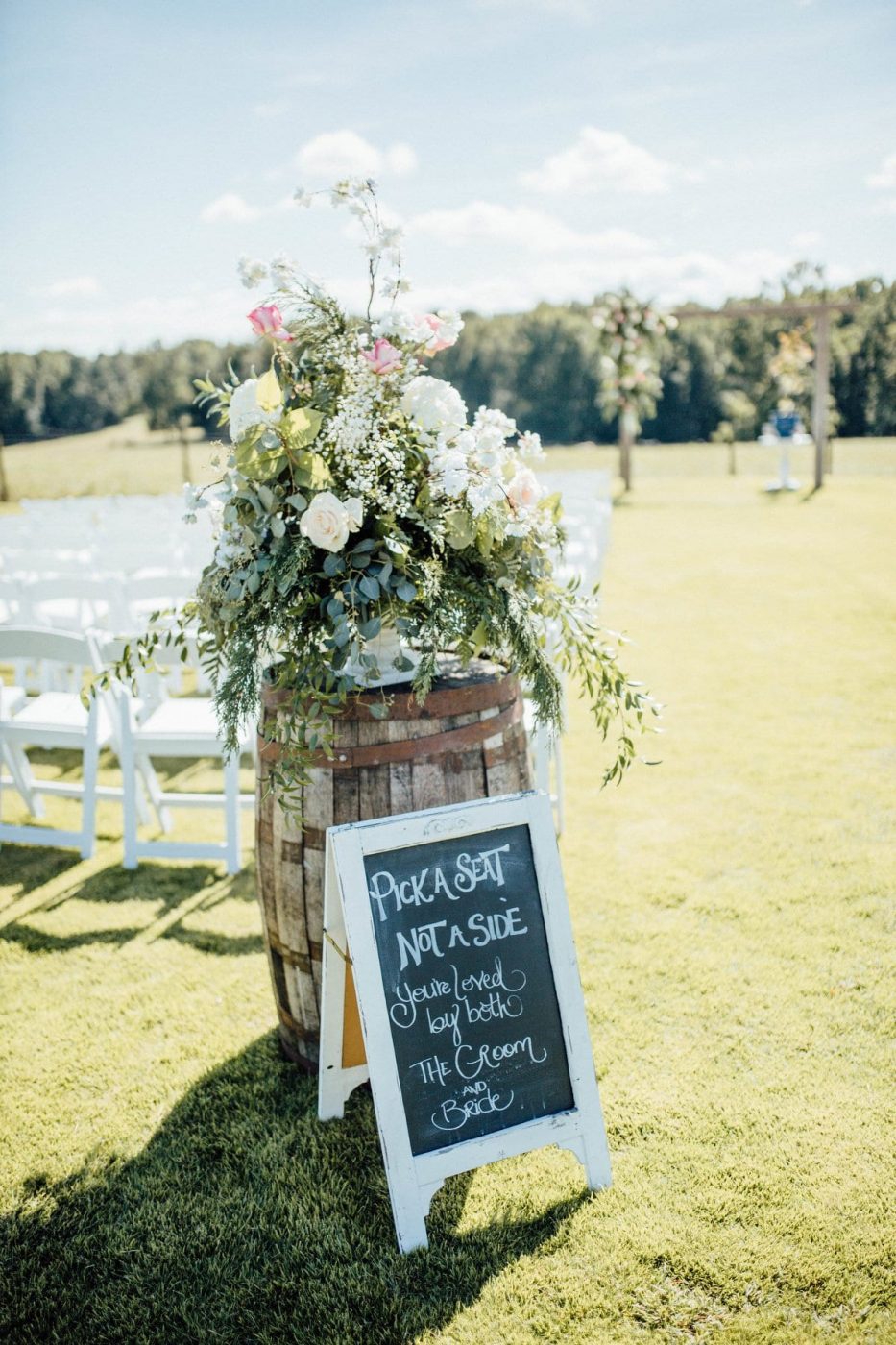 Wedding Guest Book Ideas = Art
There was not a wedding guest book. I loved Macy's find of using thumbprint art instead of a typical wedding guest book that is often stashed away into no man's land.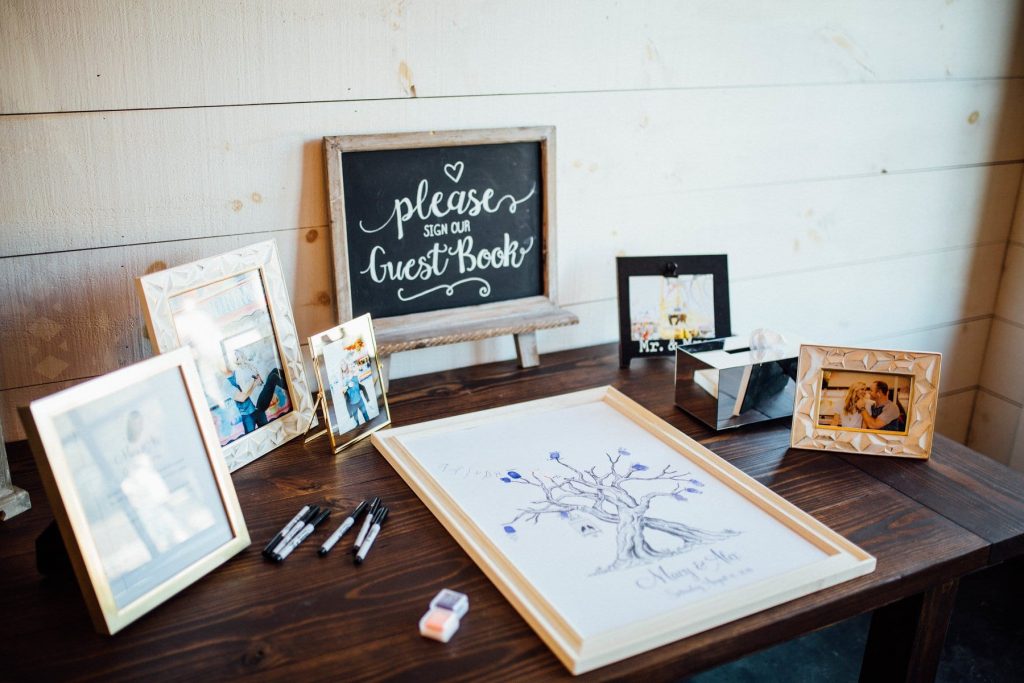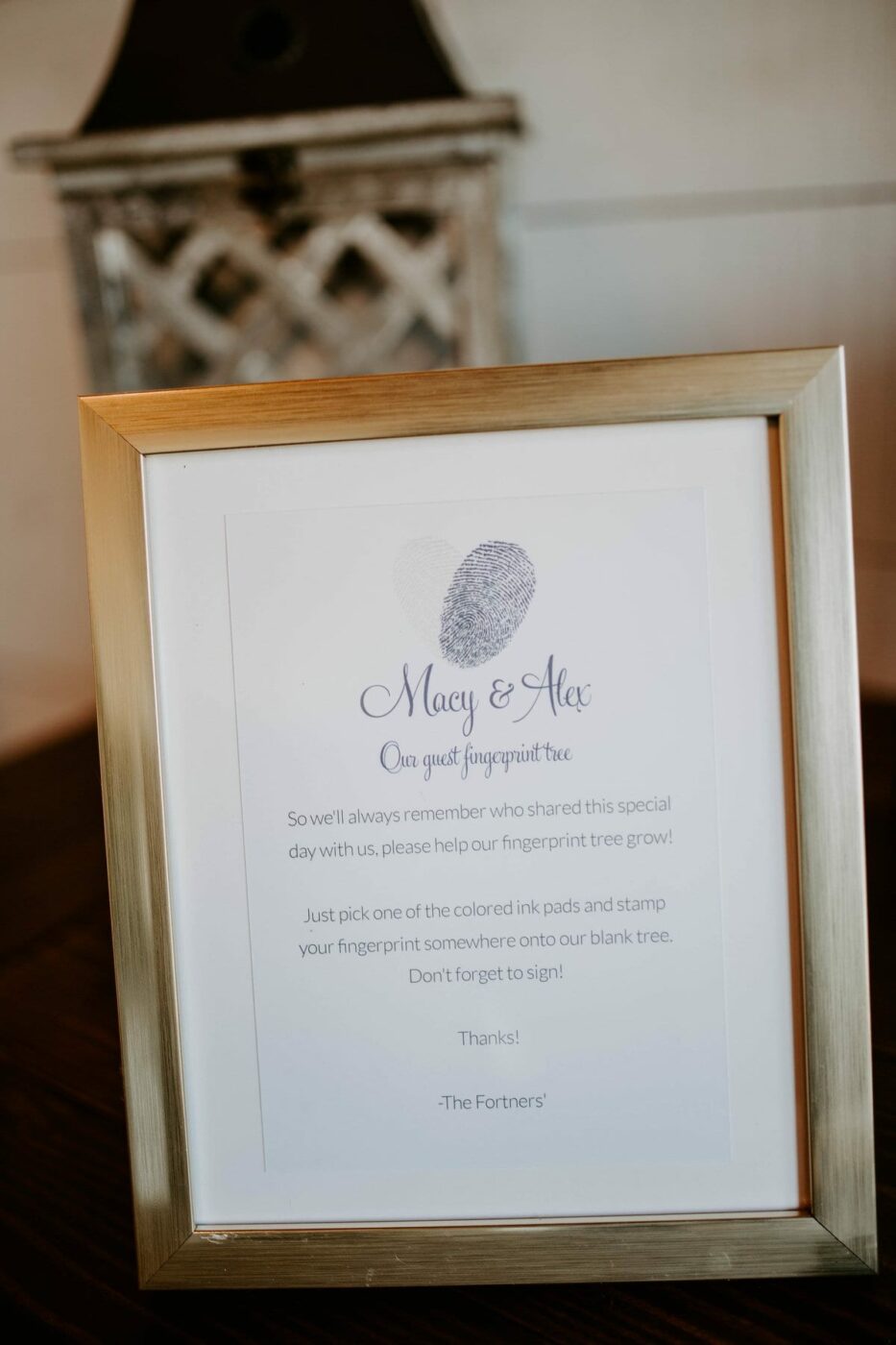 Each guest was instructed to leave a fingerprint on the tree, then sign their name beside the fingerprint.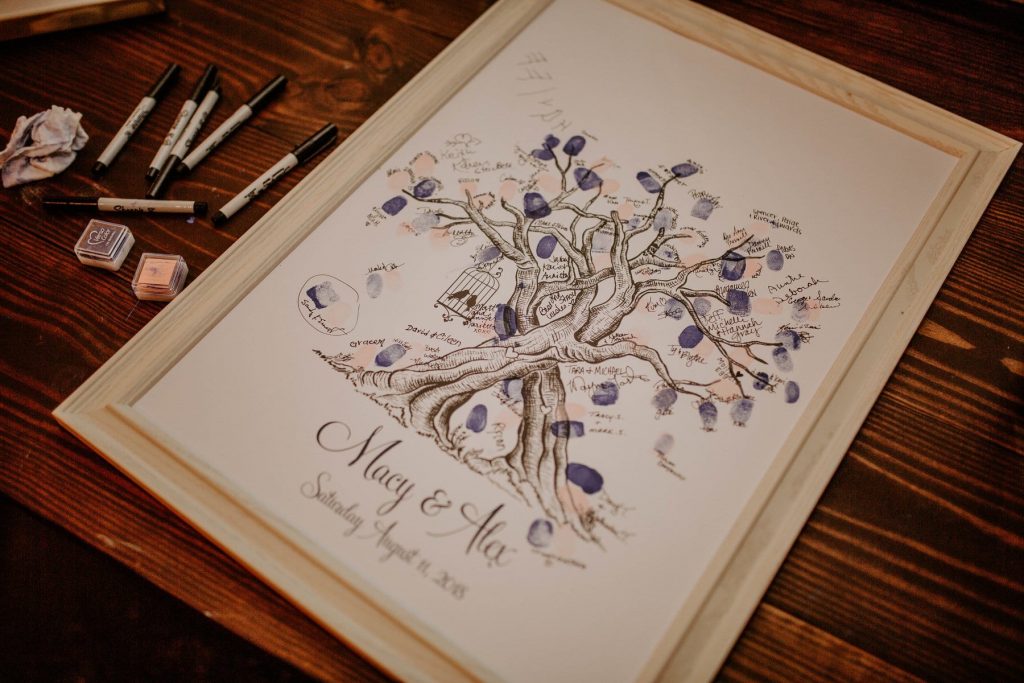 The Bridesmaid Dressing Robes
These girls are the sisters my little love never had. Alyssa (the one to the right of Macy) lived at our house part-time. She didn't care if Macy was there or not. The bridesmaid dressing robes came in super handy.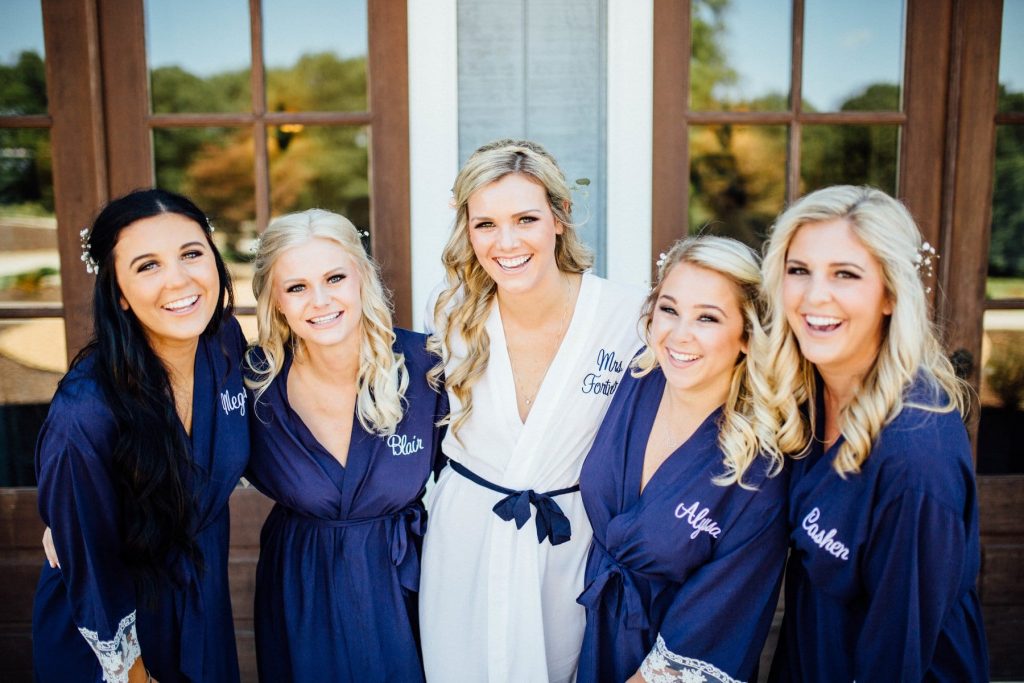 The Bridesmaids Dresses
And OH! That moment….Here comes the bride and her posh posse, each of them dressed in navy but in styles that suit their body types.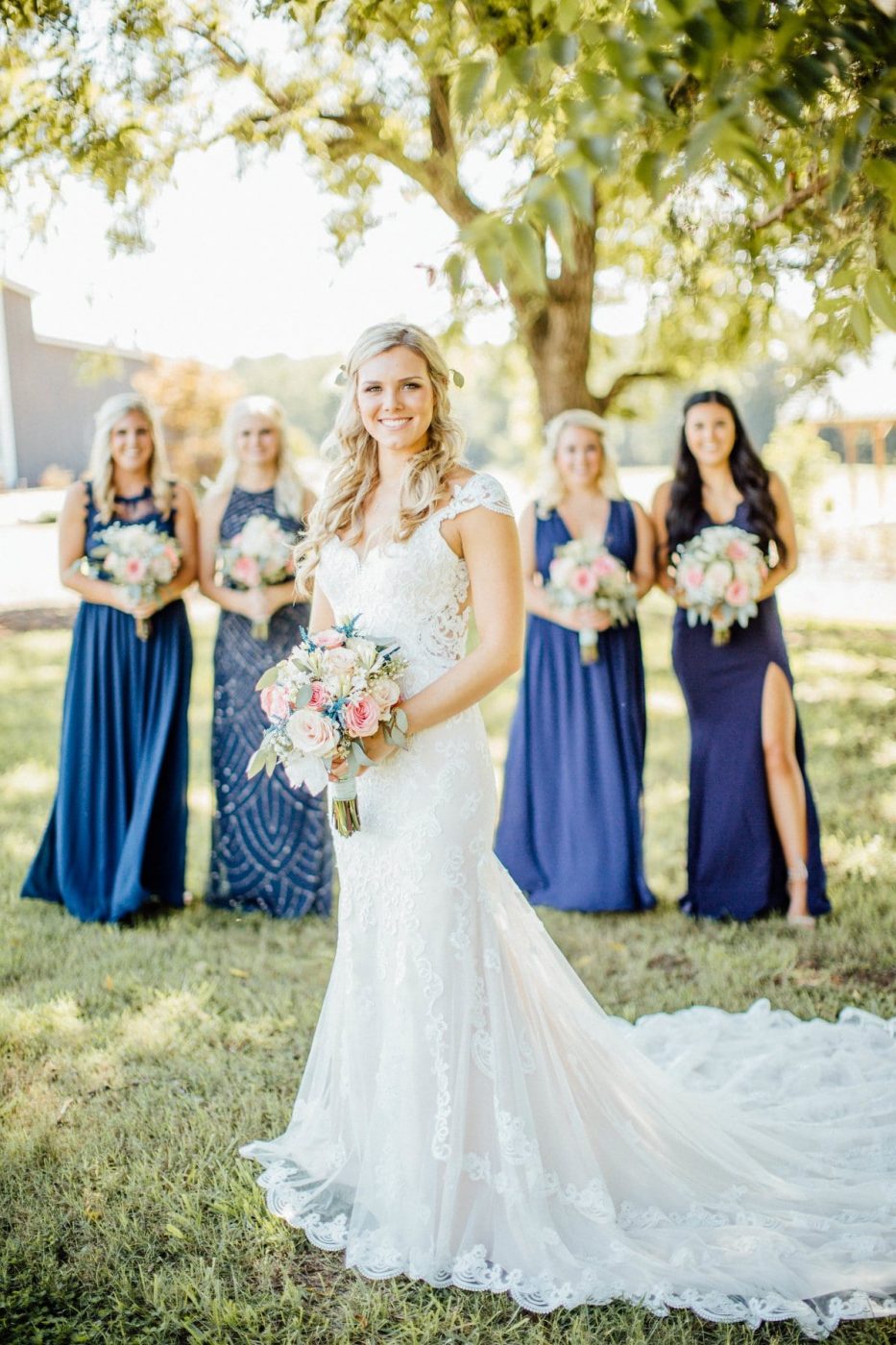 The Bridal Flowers & Bridesmaid Bouquet
The bouquets were filled with fragrant plush pink roses, eucalyptus, and baby's breath. My aunt Vickie (also God-mom to Macy) outdid herself! Just in case you're in North Georgia and need flowers, she owns Balloons 'n' Stuff Florist in Dawsonville.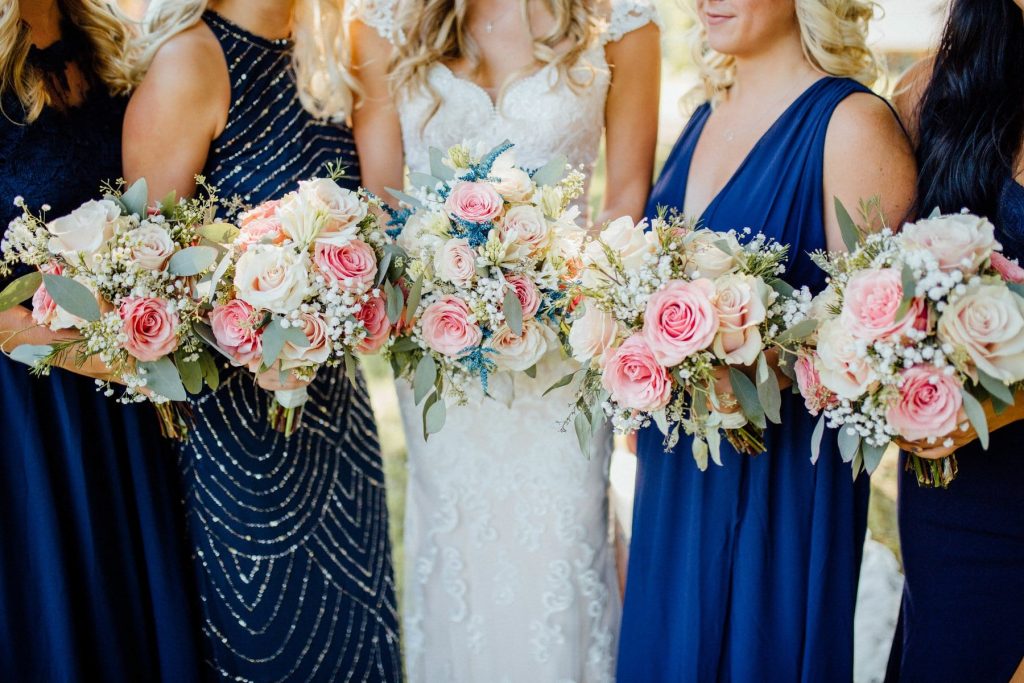 The Wedding Day Journal Reveal
Because a wedding day can easily slip away from a bride and groom, one of my favorite parts of a wedding is preparing a journal that the bride and groom prepare for each other before the wedding and up until the day of.  Then, each of them takes the time to read what the other has written before the ceremony.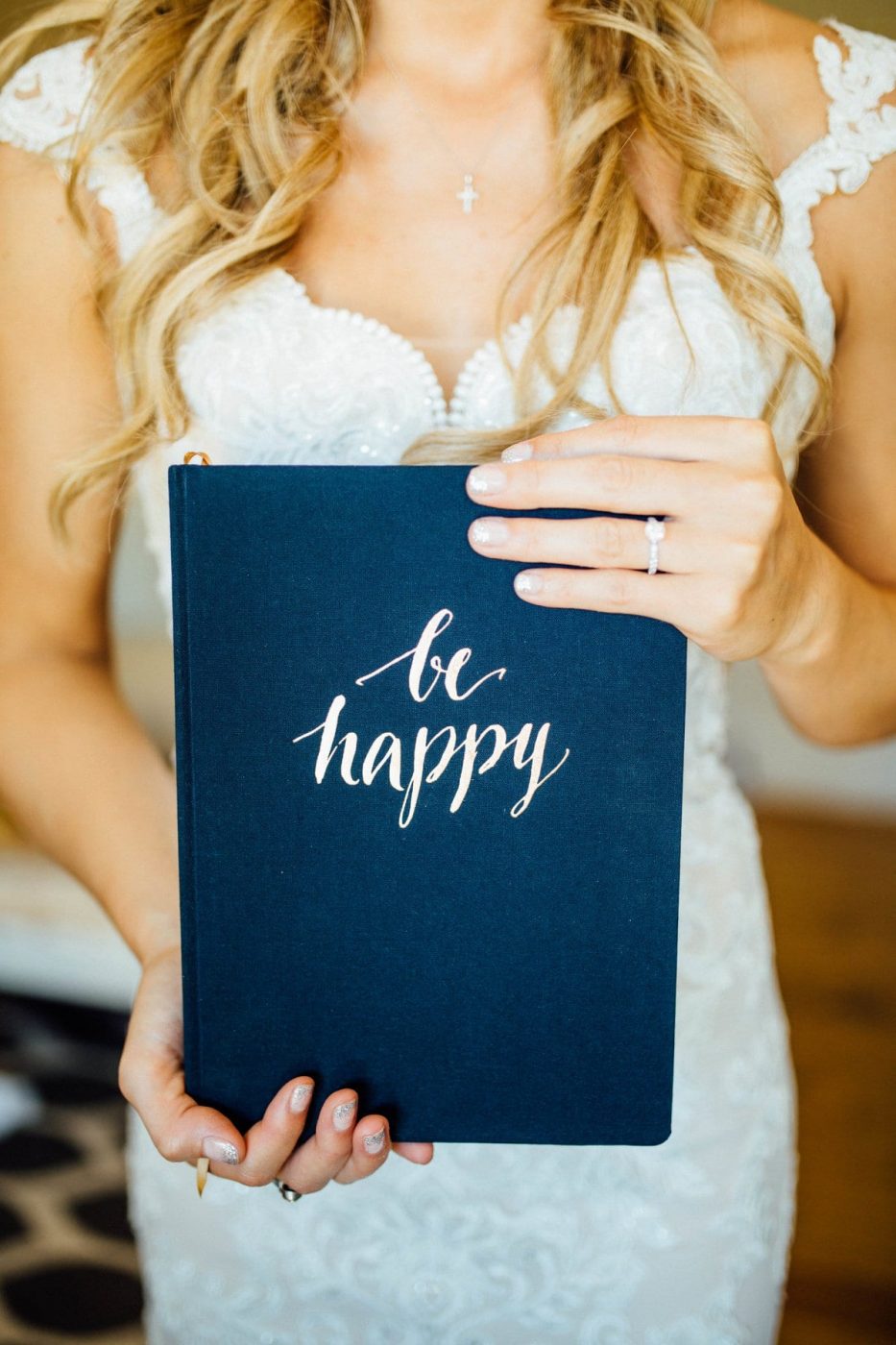 I don't know what it said, but the smile on my baby girl's face makes this one of my favorite photos in the entire wedding album.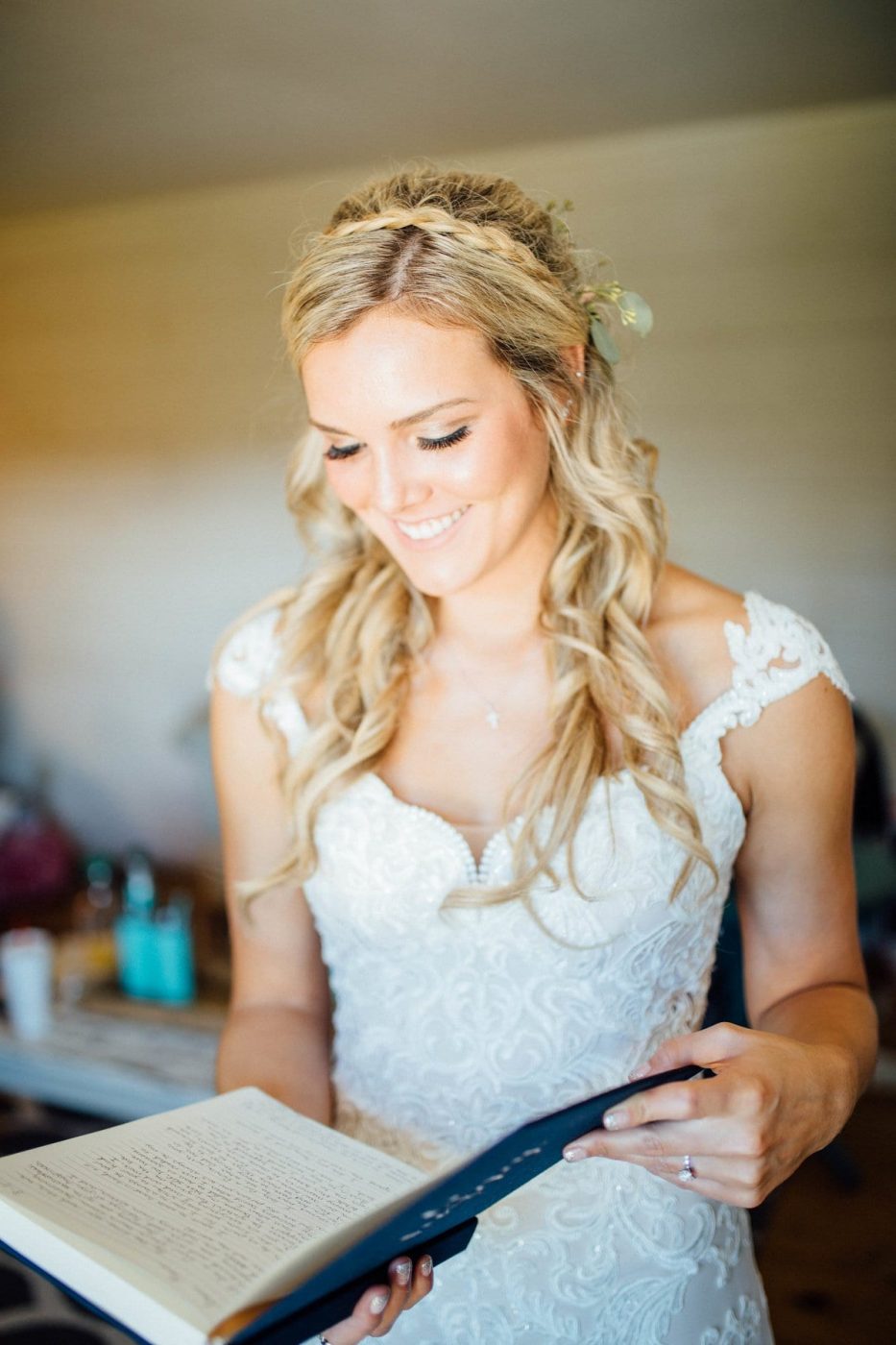 Being Mother of the Bride & The Dress
Being the Mother of the Bride was much more challenging than I thought. Not from Macy, but I constantly felt like everyone was waiting on me to make a move. I am a natural leader but reserving myself to not make a BIG stink over my baby girl wedding was a BIG deal.
I didn't realize how many people needed to know what dress I was going to wear or what color it was. Honestly, my dress was altered the day before the wedding. I didn't even know what dress I was wearing until then. I ordered about seven dresses from Macy's online.
My mom and I also went to Macy's to try on dresses. I kept two dresses out and reserved because I didn't know which was the right dress, so I went with the one that was most comfortable on. Shamefully admitting, I ordered more fascinators to try on than I did dresses!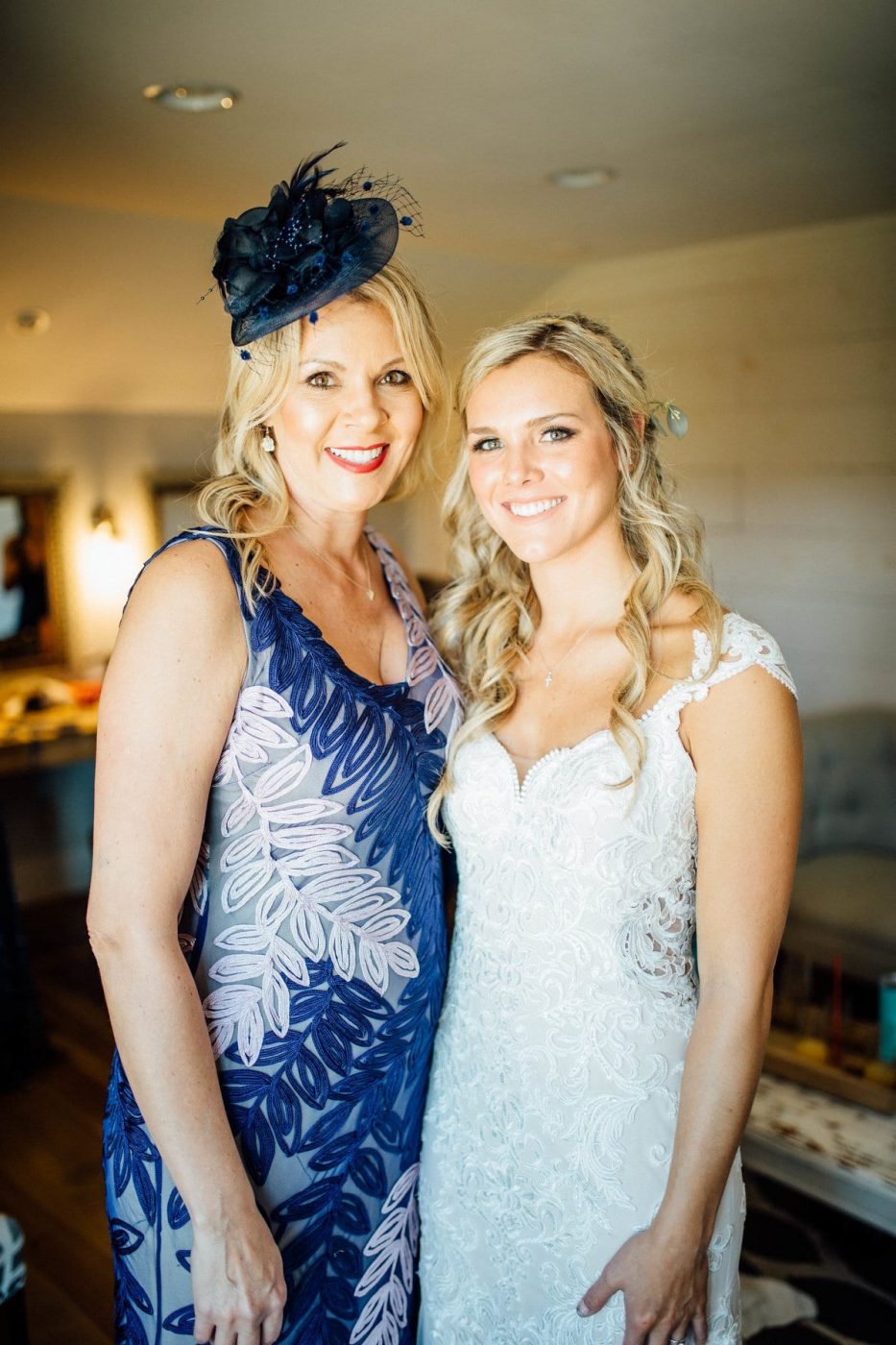 Boyd looked equally dapper in his new blue Armani suit with his Versace shirt and tie.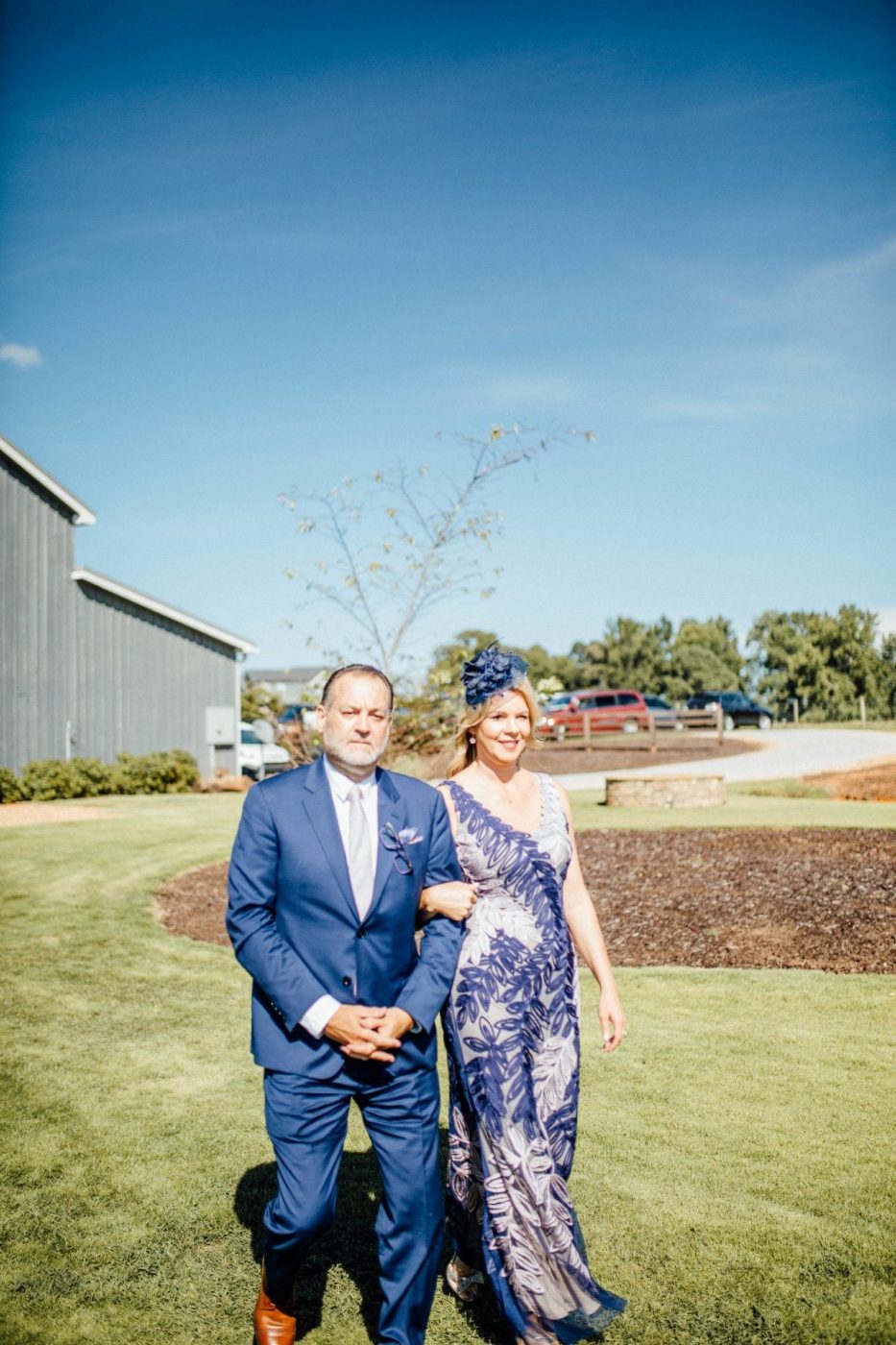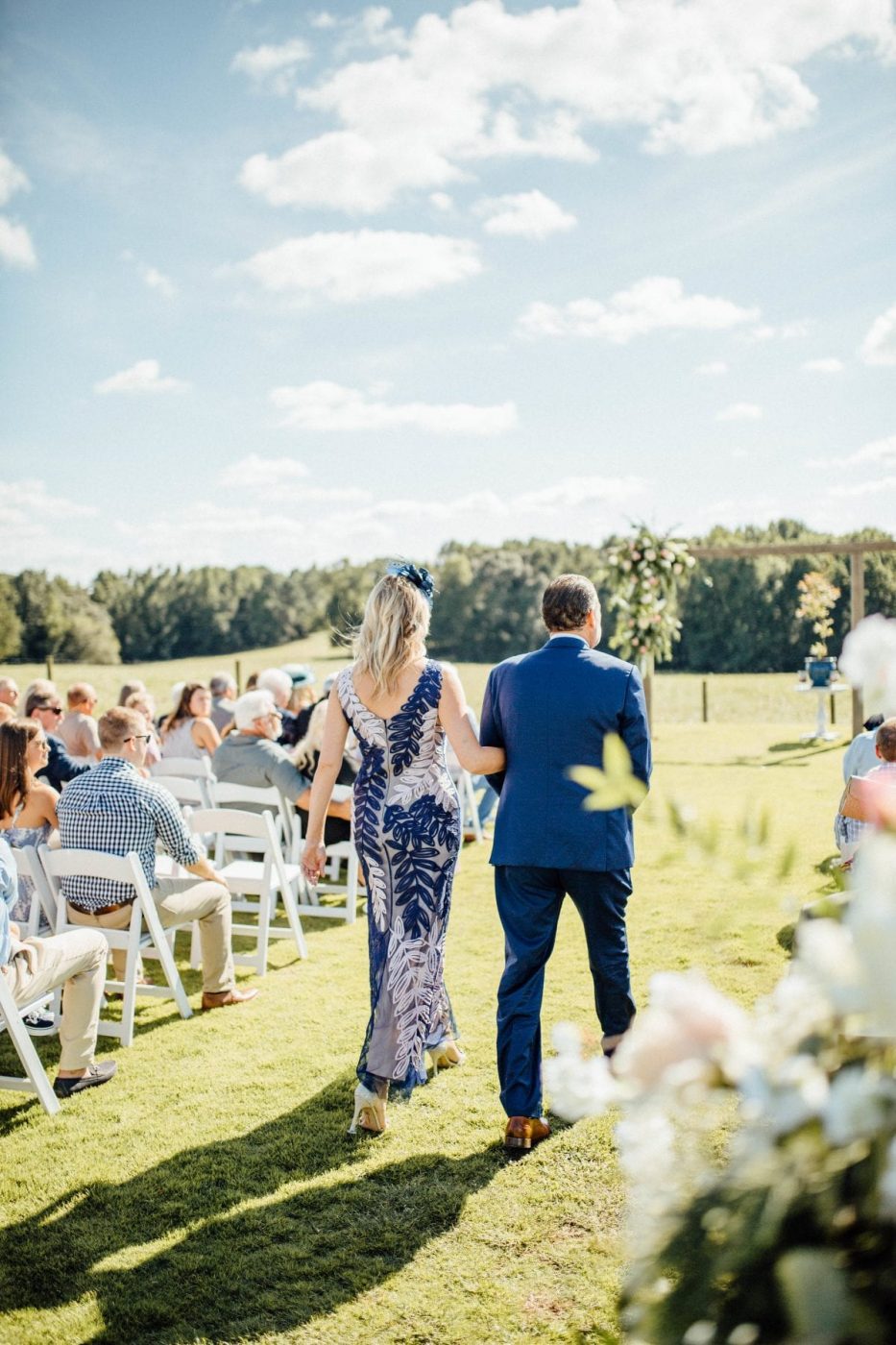 And Oh-m-gee! The flower girls were freaking adorable! Harlee Elizabeth, the first flower girl, is my cousin's daughter. She was NOT going to walk down the aisle until a little Hot Wheel loopty-do treat from her favorite "Christi Disty." She likes to rhyme names. As long as she calls me, I don't care.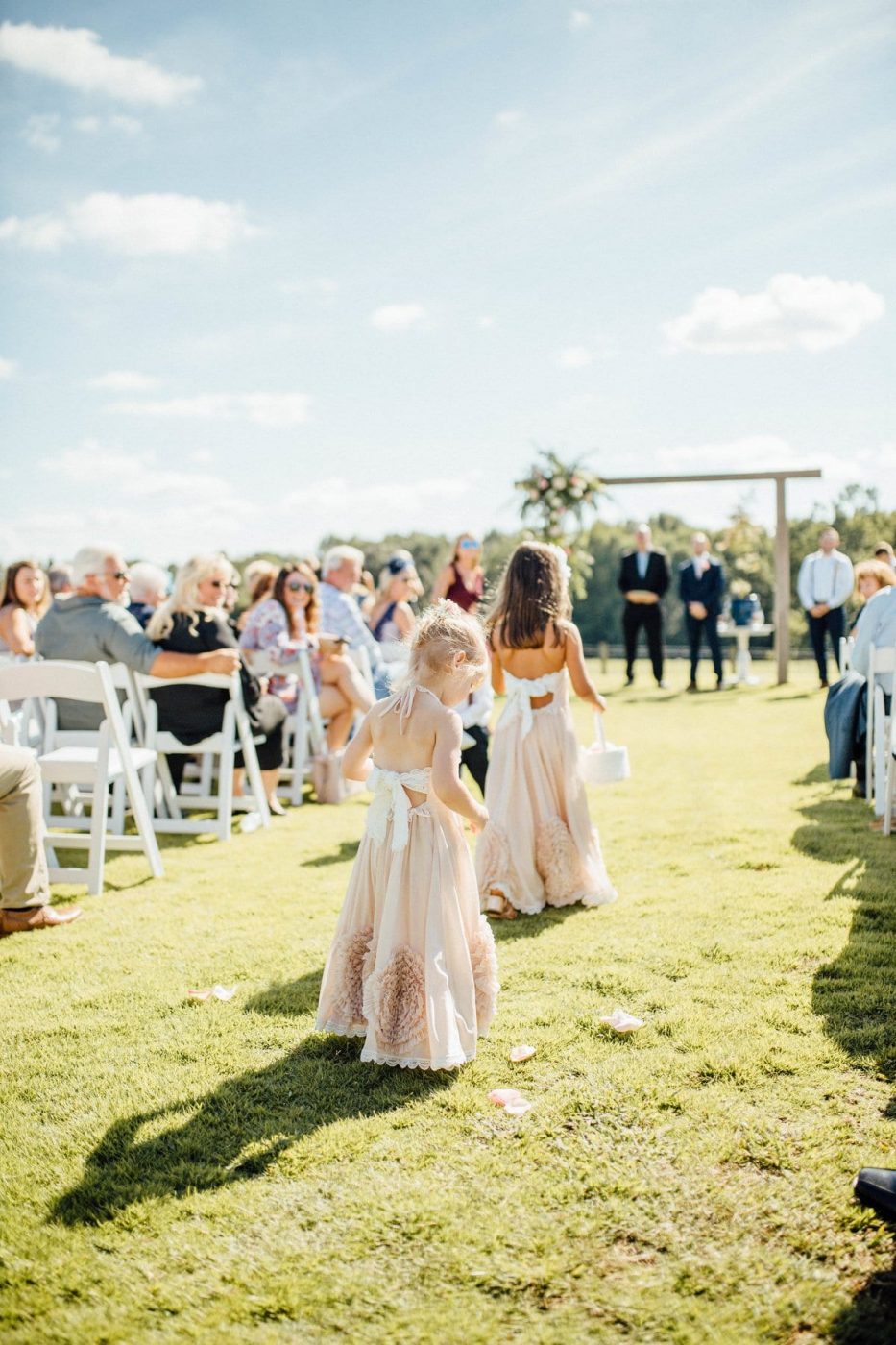 Look at the back of that dress…complete with my baby girl in it.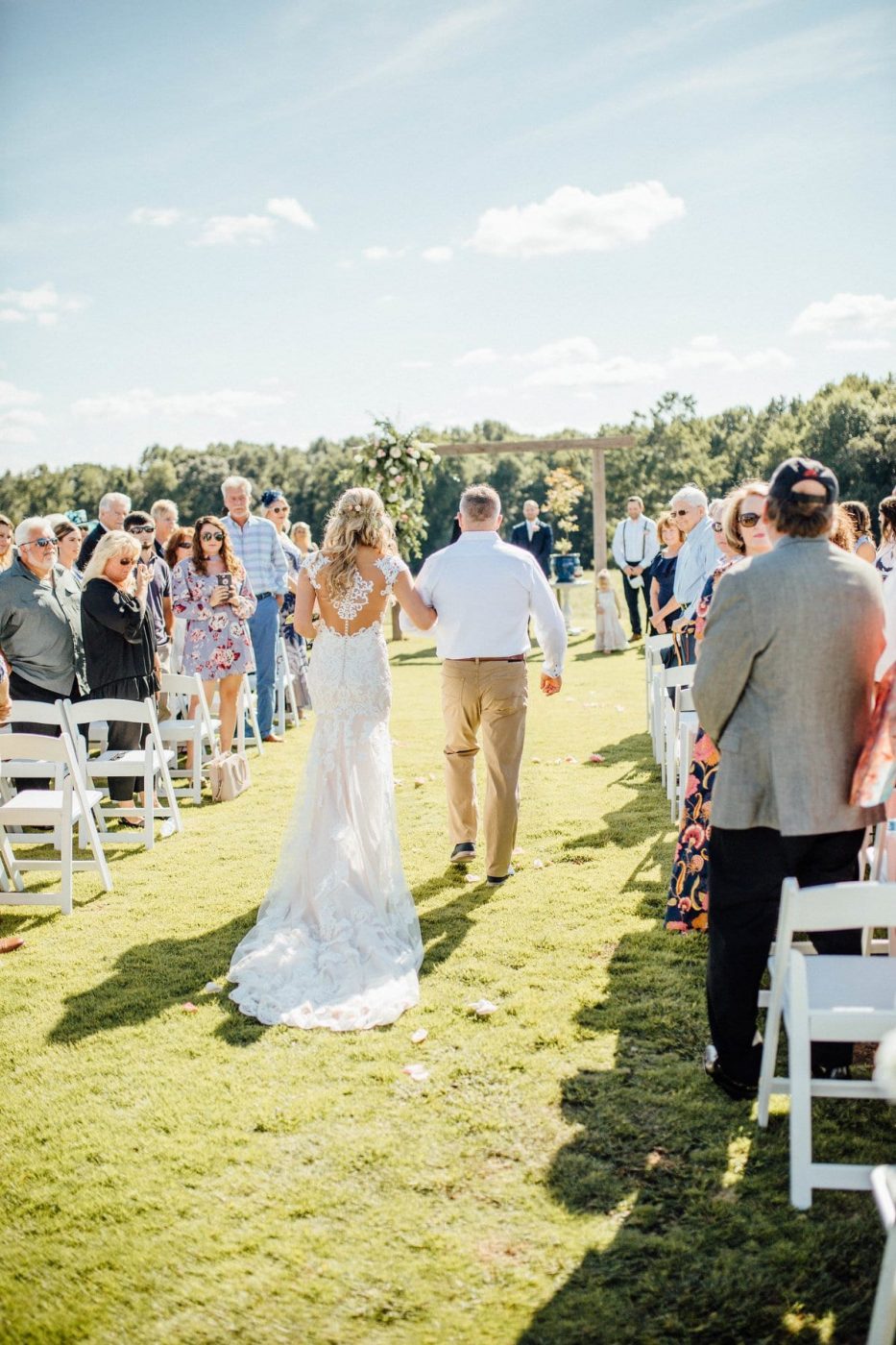 The ceremony was beautiful, but it was hot in Commerce, Georgia at 5 pm on 08.11.18.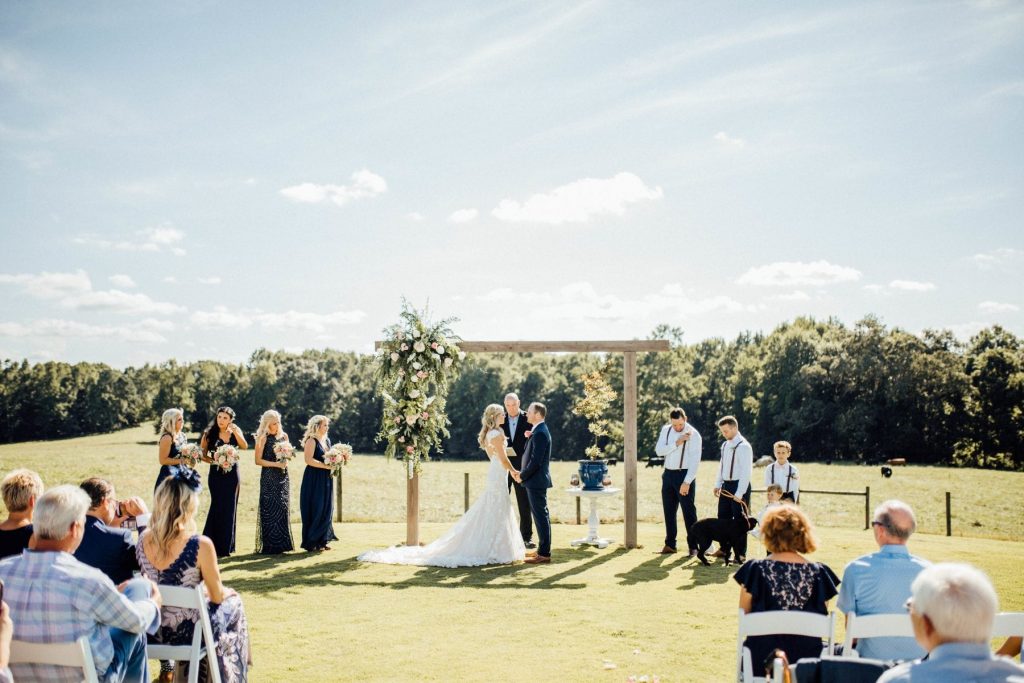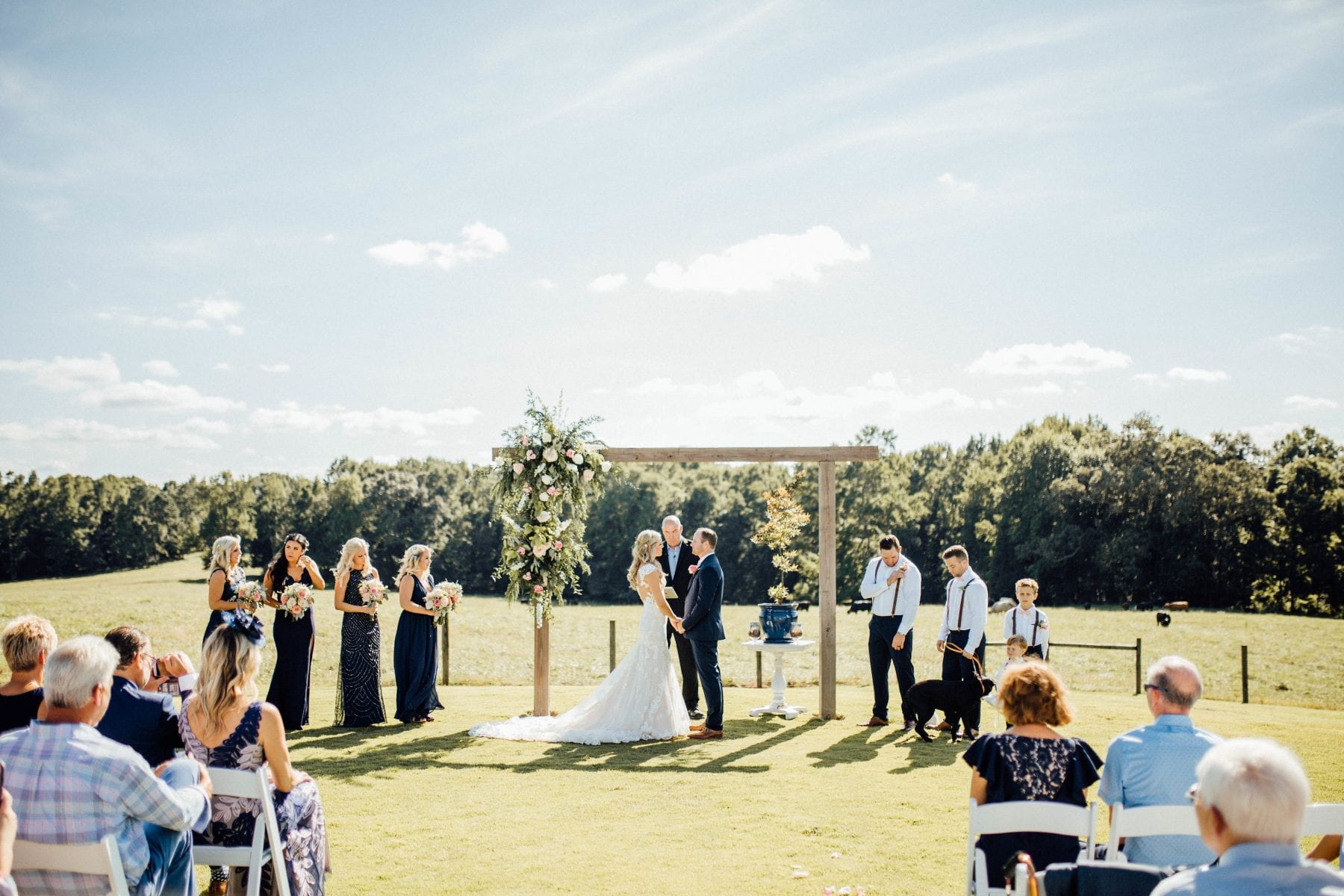 I wanted to cry, but I refrained. After all that I have been through raising this little stinker, I was beaming with JOY!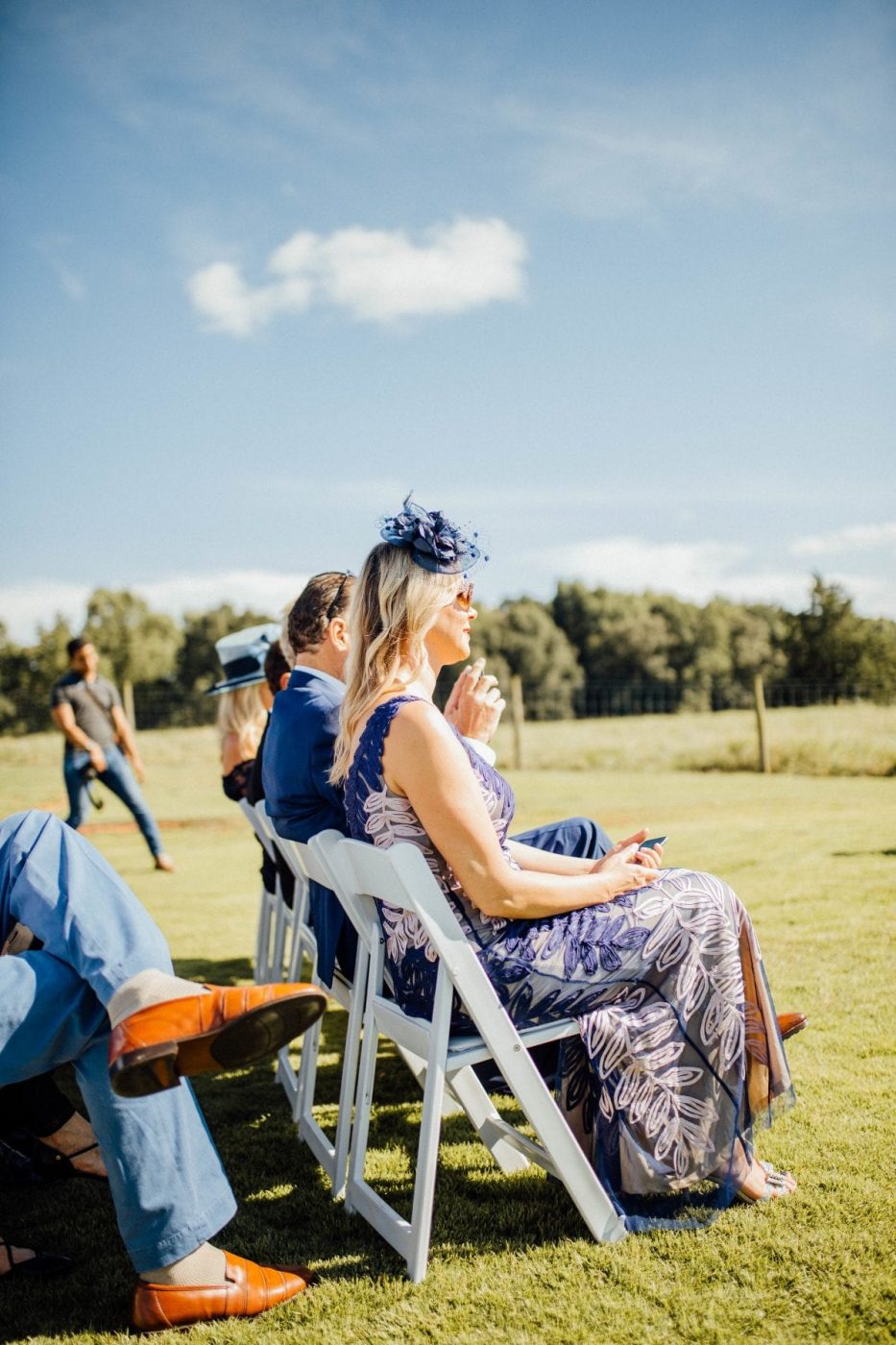 Macy and Alex included "little man" (Austin) in a mixing soil and planting of the tree outdoor ceremony. If the tree lives it will be planted outside their new house. Macy, are you remembering to water the tree? Don't plant it until Poppy is out of the way with his bulldozers~ haha.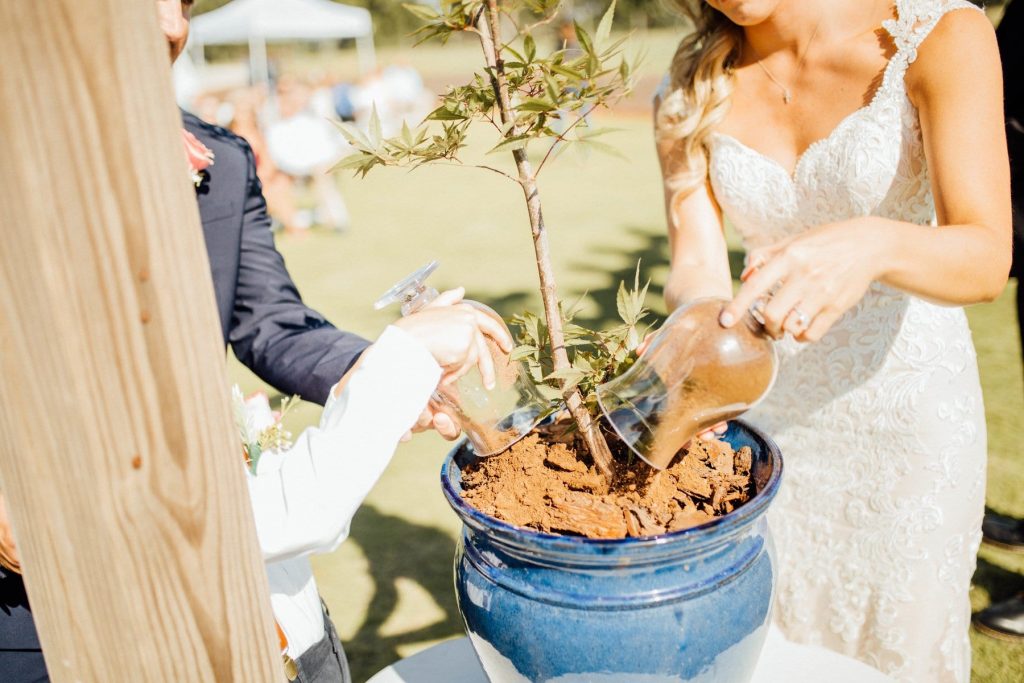 During the ceremony, my dad said….click to watch the video…
The complete blog post on my daughter, Macy's wedding coming out in just a few. Subscribe on the blog if you want to be notified and receive the link via email. 💗💕 While I finish sorting through the photos, watch this… only something my dad would say… 🤣😂

Posted by P.S. this Rocks on Friday, September 14, 2018
Our New Son-in-Love
And we have such a handsome new Son-in-Love! Welcome to the family Alexander Wayne Fortner! We will begin forwarding all of Macy's bills. Haha. JK. She pays all of her own bills.
Introducing Mr. & Mrs. Alexander Wayne Fortner….. or shall I say "Mr. Macy"?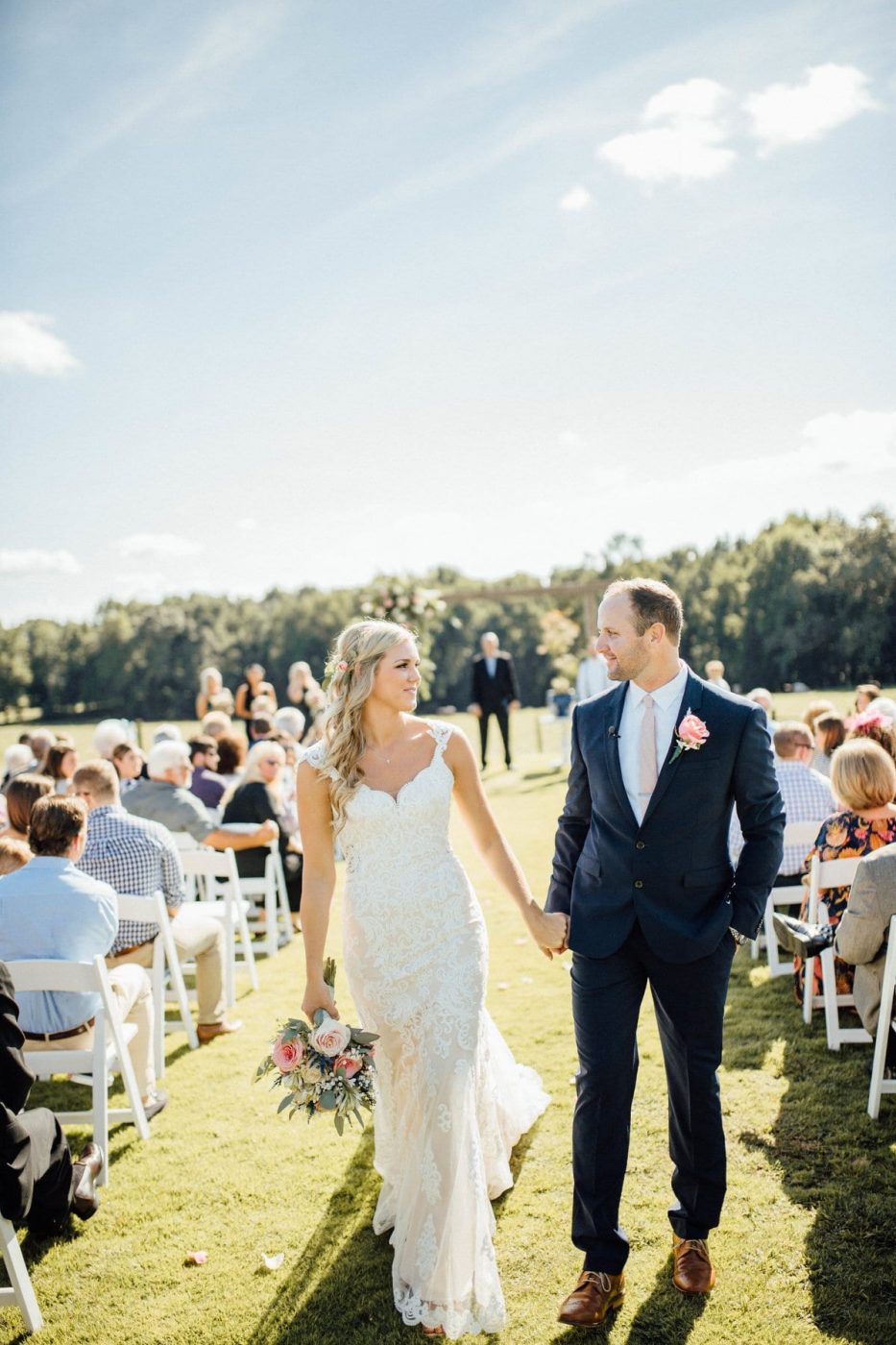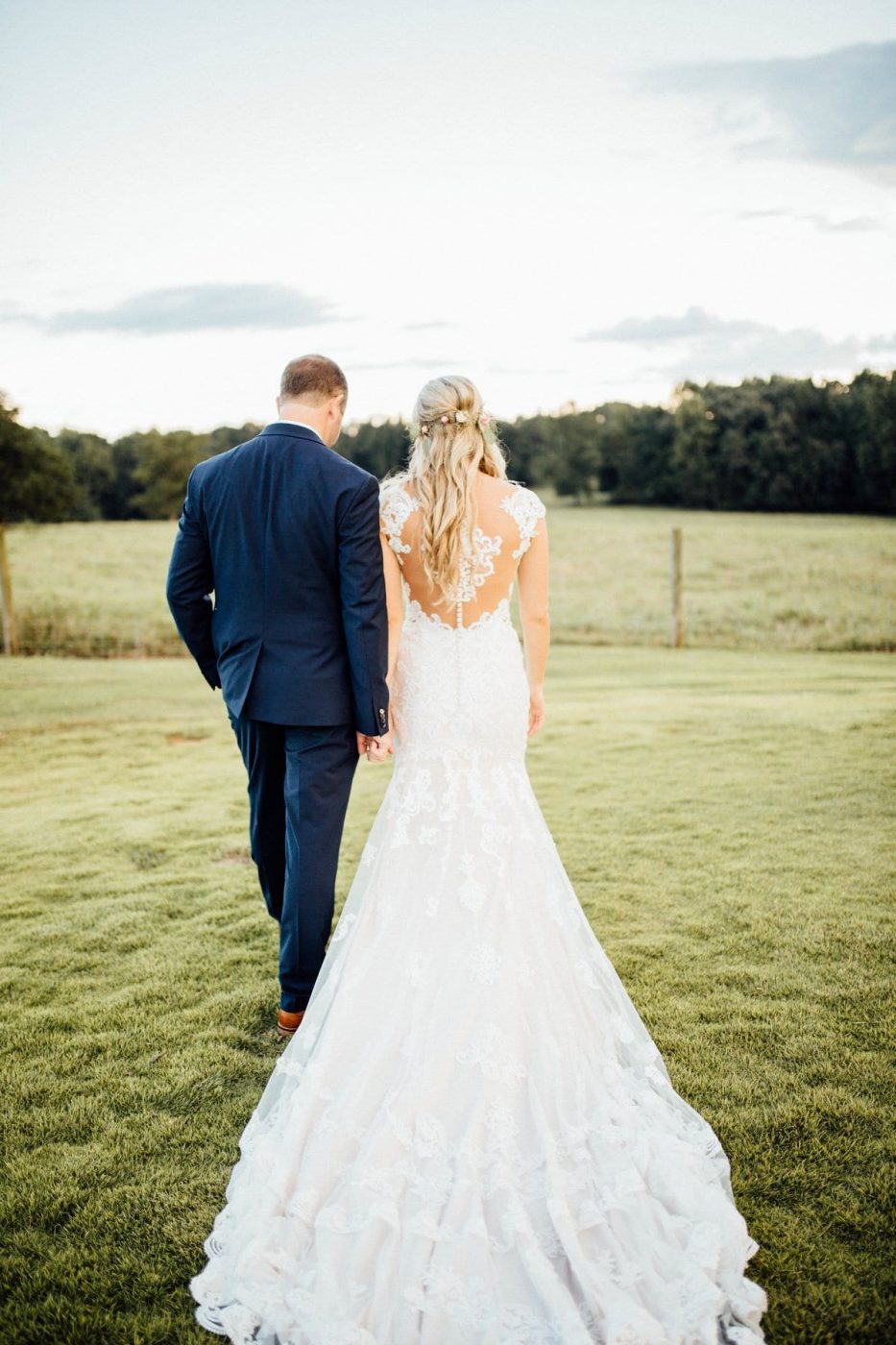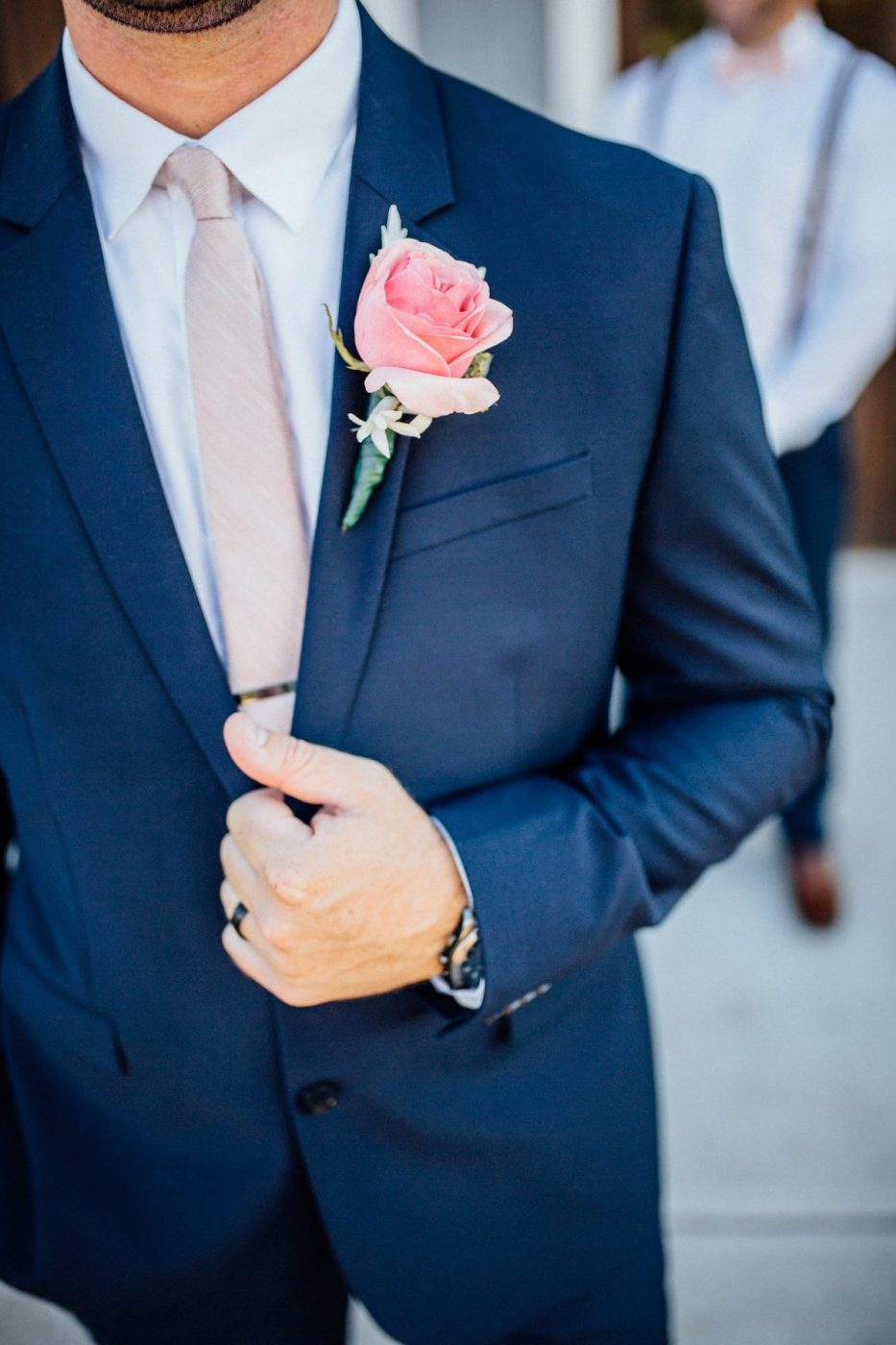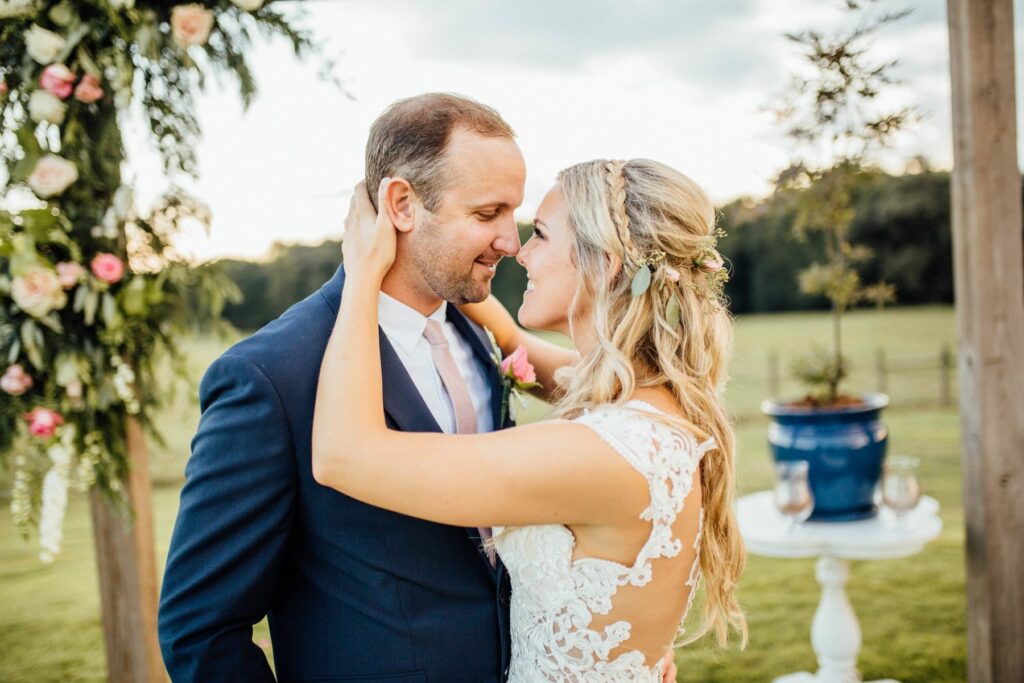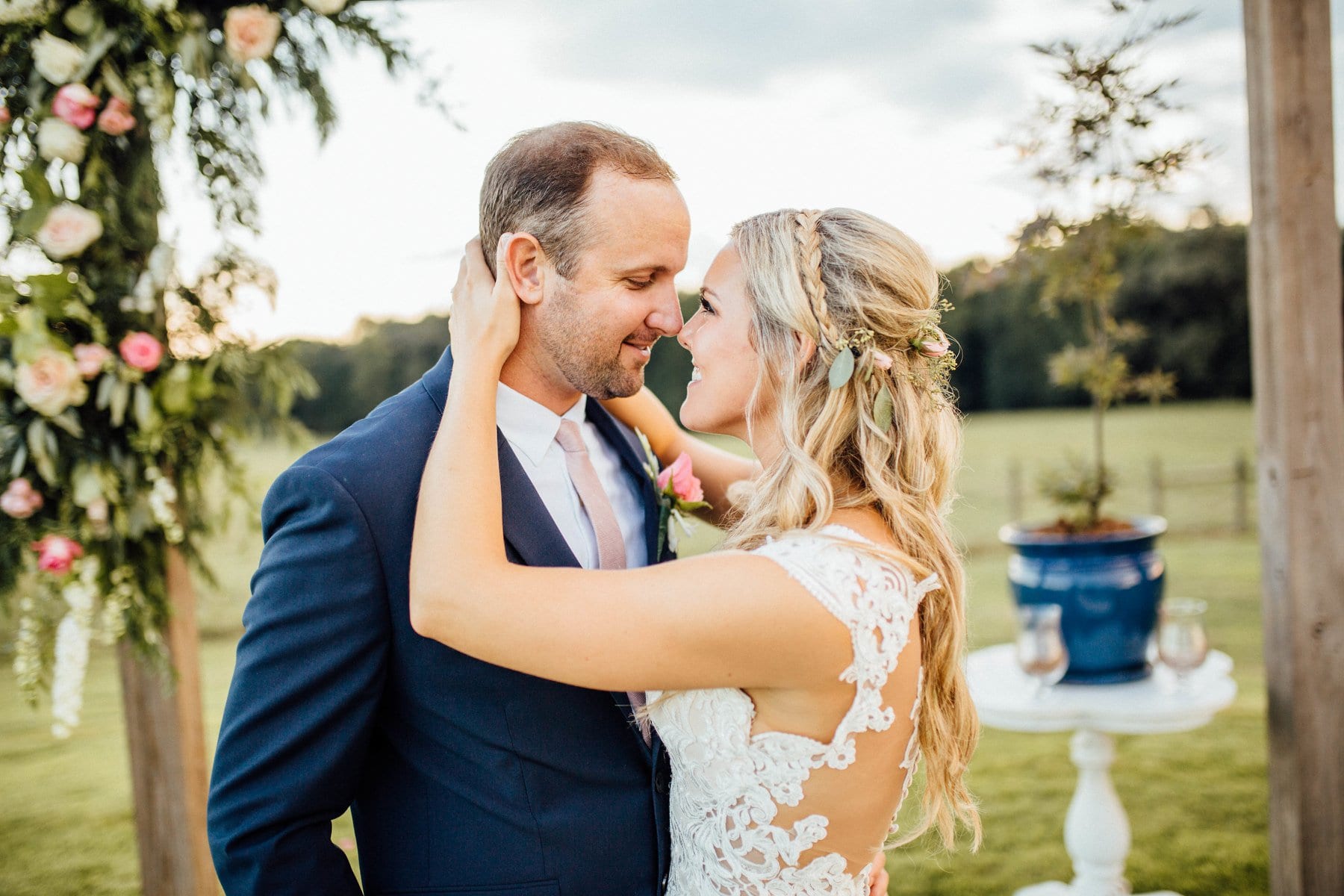 Family Photos
It was a privilege to spend such a fantastic day watching these two lovebirds mingle with their family and friends.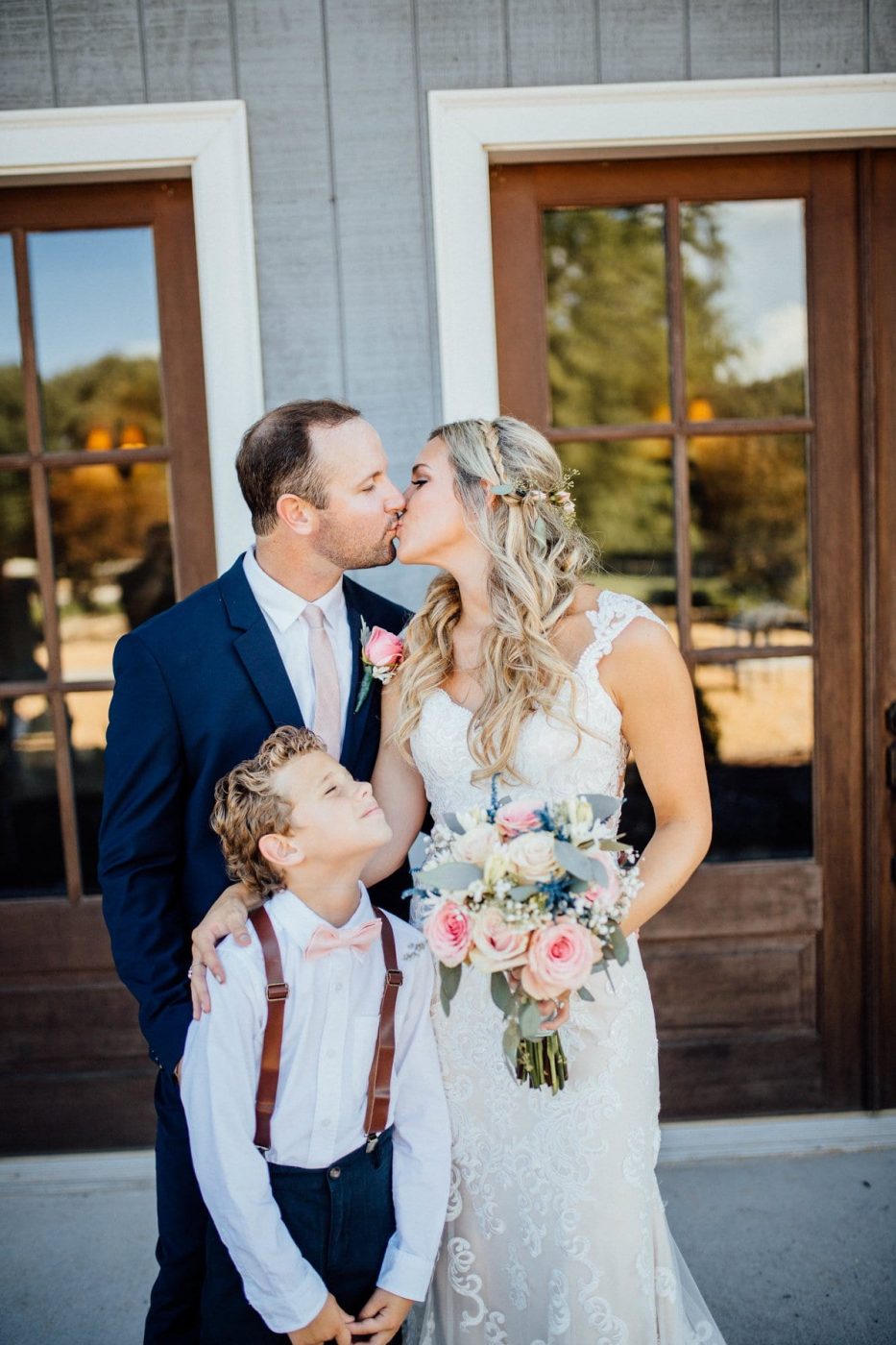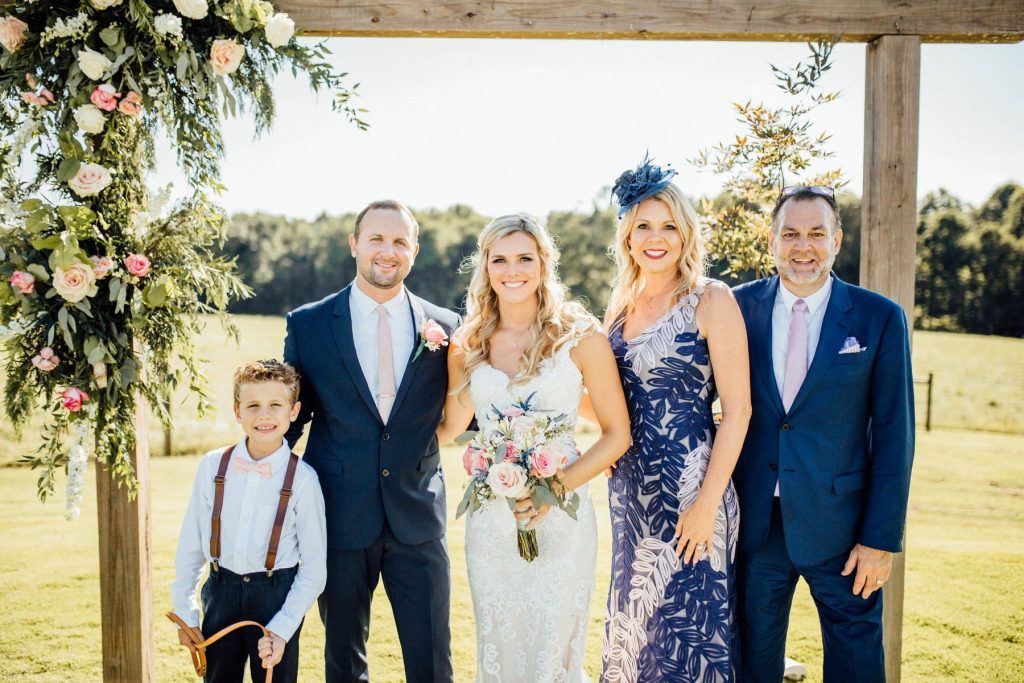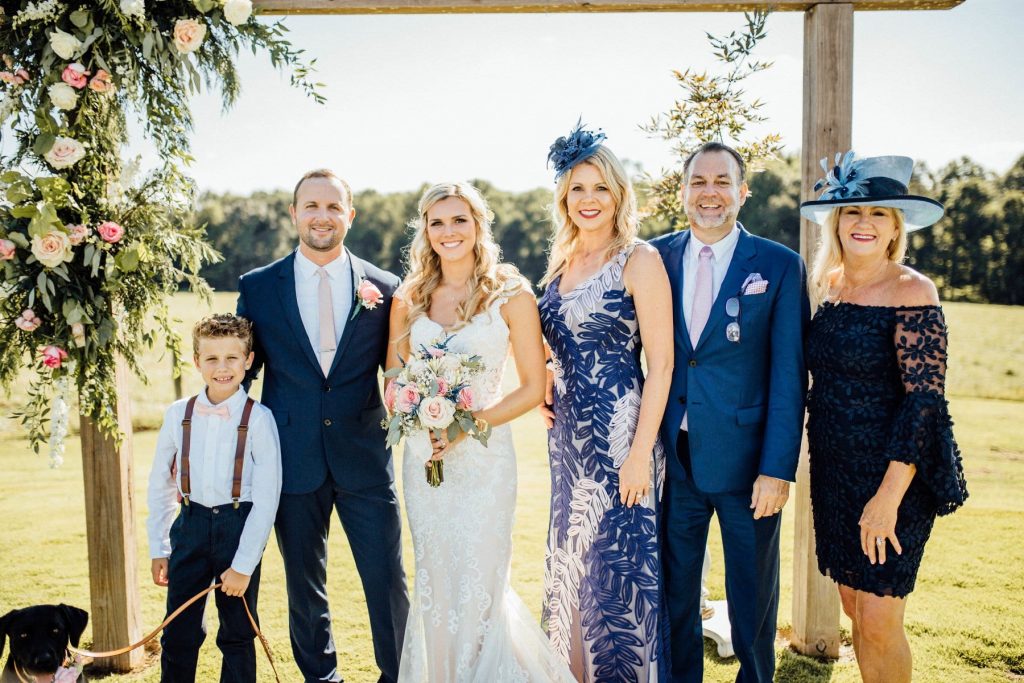 Now, let's go to the wedding reception, dinner, and dancing – click here.

I'm Christi Tasker, serial globetrotter, product & interior designer, Glamma Gaga, NBC social media correspondent, podcaster, freedom fighter, brand & business consultant, entrepreneur's best friend, artist & multi-business owner.