Christi's Apple Oatmeal Recipe
There's nothing quite like a morning with the aroma of healthy homemade apple oatmeal, especially when the taste is divine.  An apple a day can keep the doctor away. Being from the south, apples are abundant and are cooked, fried in pies, and stewed. Enjoy the taste & smell of my Apple Oatmeal Recipe!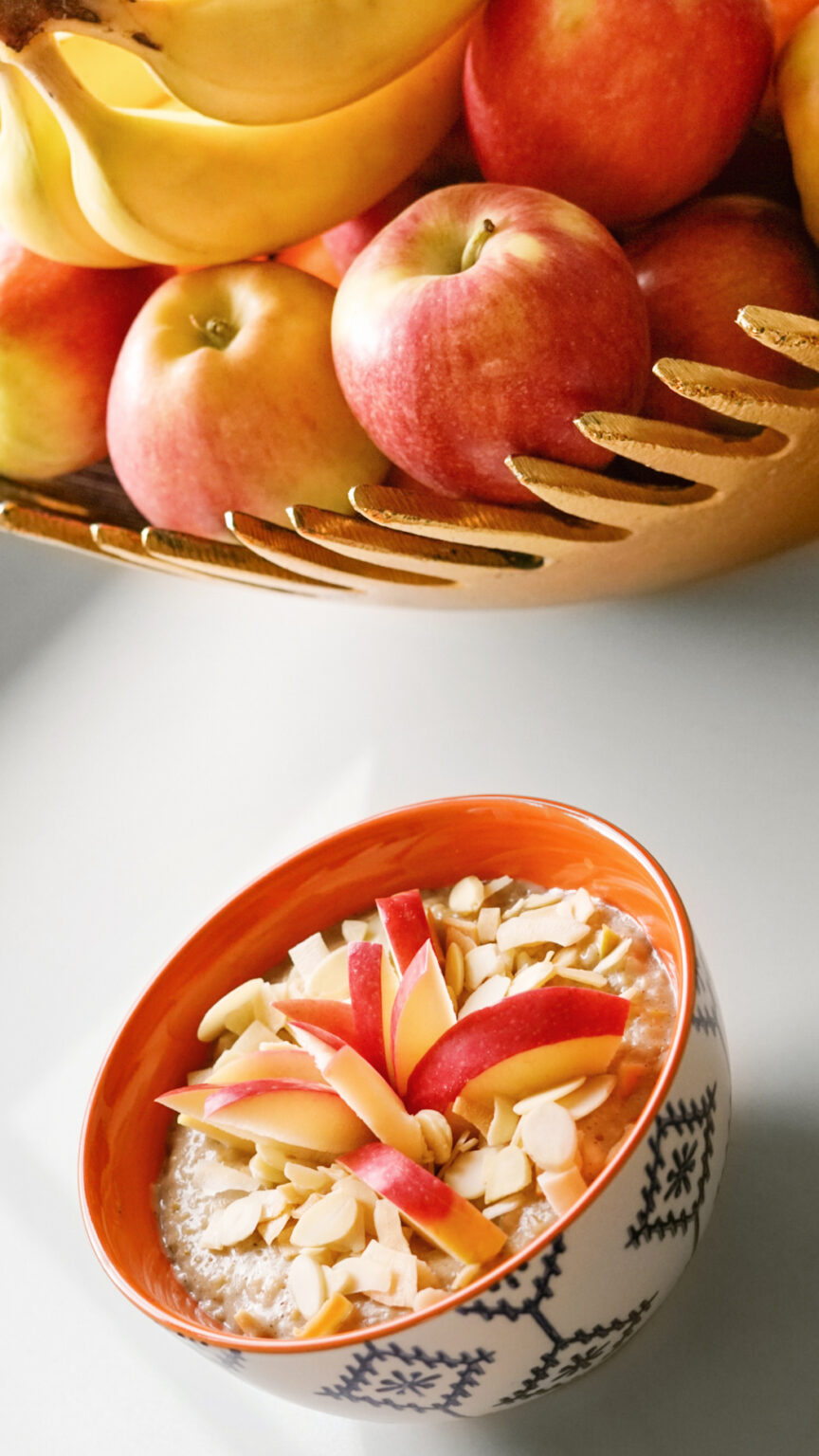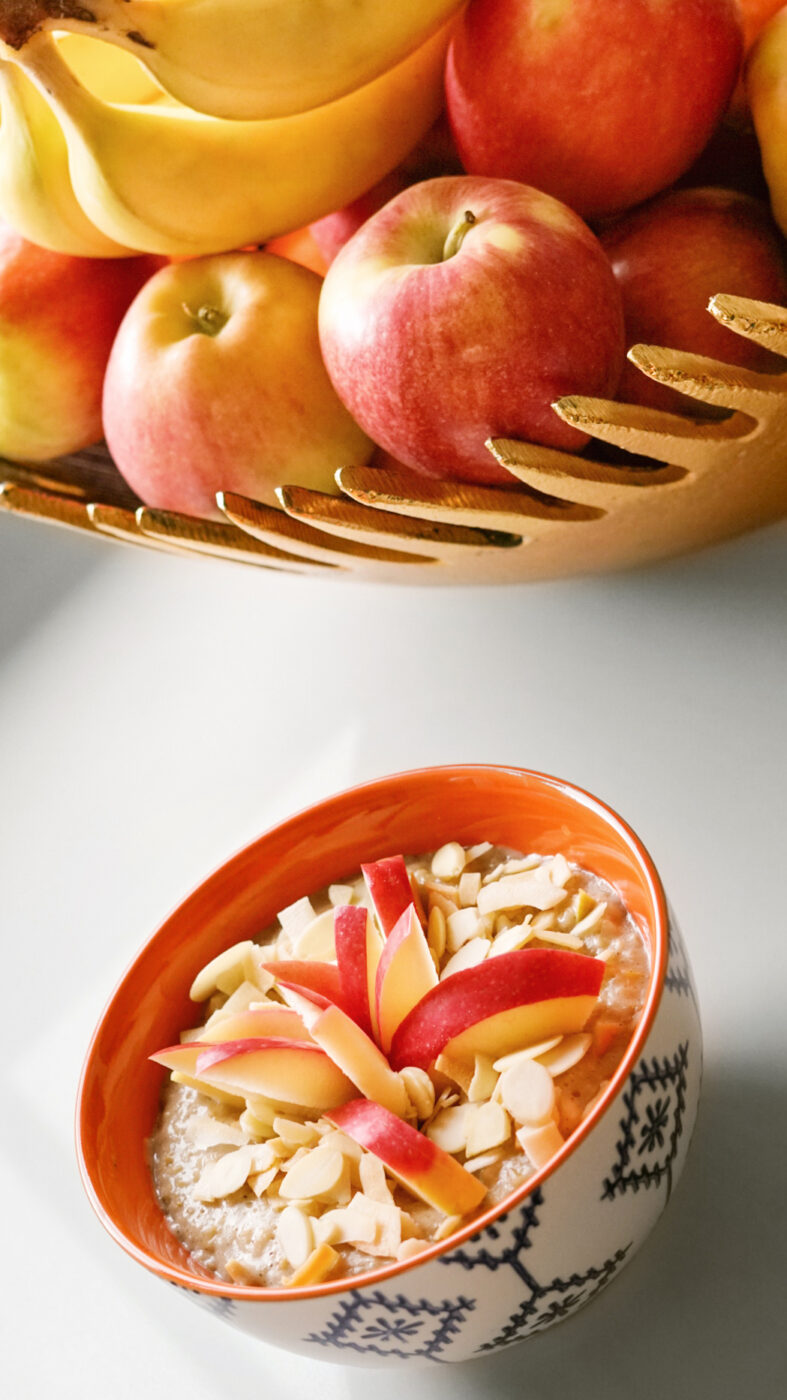 1 large crisp apple or two small apples
2 ripe bananas, even super ripe ones work
1/4 cup chopped almonds, praline style pecans, regular pecans, or walnuts
4 teaspoons of sweetner such as dark brown sugar, maple syrup, or honey
Pink Himalayan salt to taste
Briskly boil 4 cups of water in a medium saucepan. Measure & pour one cup of steel-cut oatmeal and add one or two very ripened bananas. Side notes: I place older fully ripened bananas directly in the freezer to preserve them for oatmeal, banana bread & cakes. If you have older apples that need to be baked, you can add them to cook. If you have newer apples, hold those for Step 2. My favorite brand of oatmeal is McCann's Irish Steelcut Oatmeal. I'm a little weird and slightly European, so I prefer the one in the can vs. paper & plastic. Cook for approximately 30 minutes per the directions on your version of oatmeal. 
Remove from the stove and allow to cool a bit. Add 2 teaspoons of vanilla flavoring. Sweeten to taste with maple syrup and dark brown sugar. Keep in mind that you will be using other natural sweetners on top such as apples & candied pecans so don't over sweeten. You can always add more sweeter per individual bowl. For instance, I'm not a huge advocate for unnecessary sugars so go easy on the syrup & brown sugar. You can always sweeten to taste & keep in mind the cooked bananas & apples used for the topping will provide quite a bit of sweetness & flavor. I use less than an 1oz of maple syrup & 3 tablespoons of dark brown sugar. 
Slice an apple in thin slices and place on top with candied pecans or almonds. Enjoy!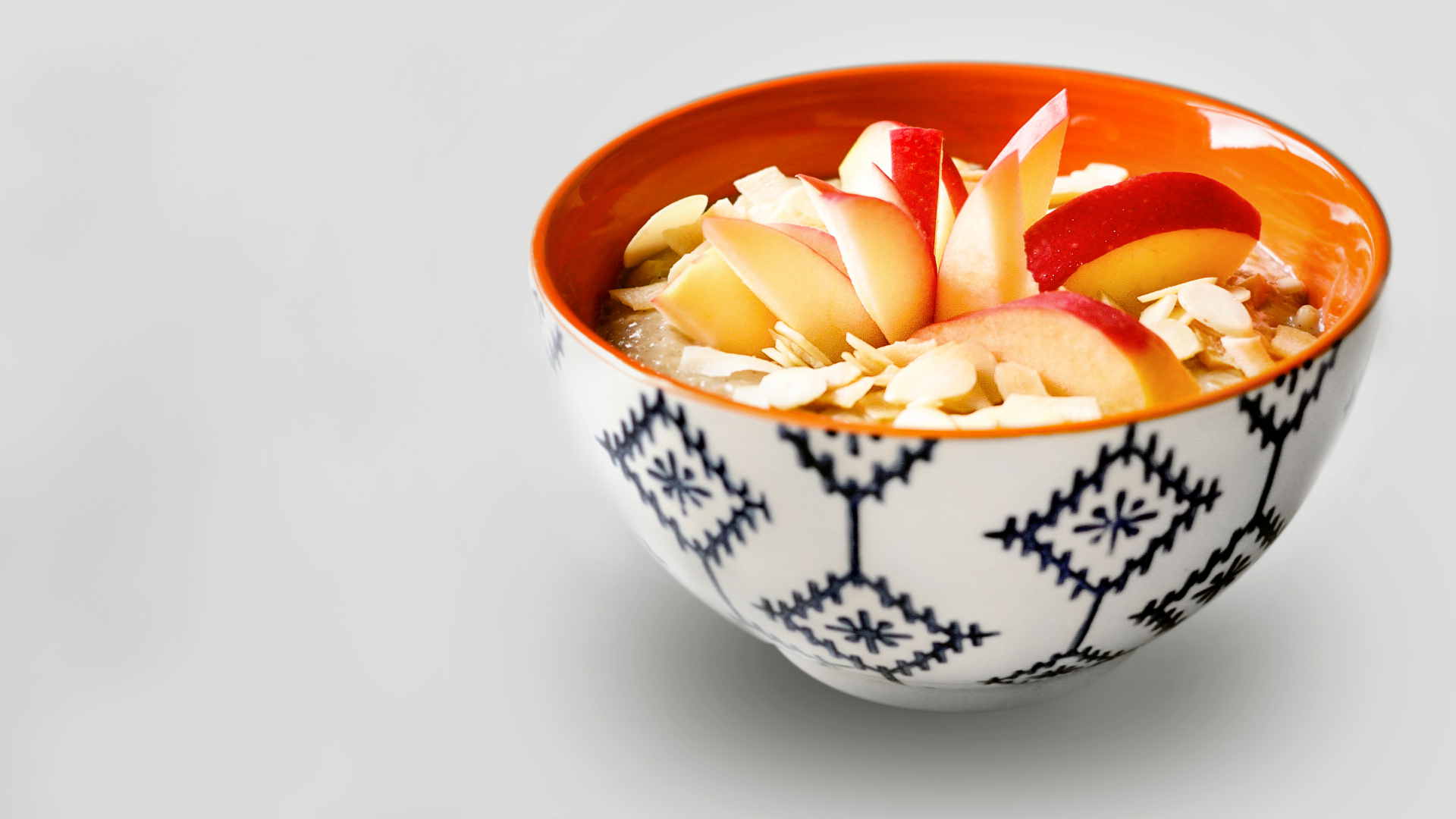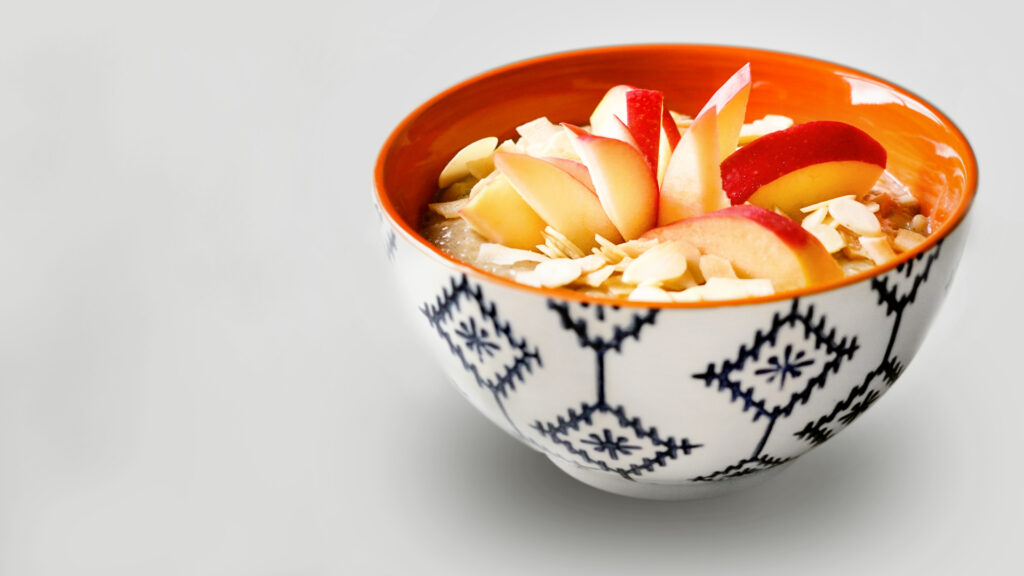 How To Store Ripe Bananas for Later: Bananas tend to ripe faster than we eat them. For this apple banana oatmeal recipe, ripened bananas are best. When you notice bananas are starting to turn, allow them to ripen and spot all over. Then, simply put them in the freezer. When you're ready to make this apple oatmeal recipe, simply remove the bananas from the freezer and run them under hot water. The ripened banana skins should be thin and should peel off easily. Then, you can add the frozen bananas to the pot of boiling oatmeal as described in Step 1. 
Apple Slicing: I love to slice apples super thin with the skin on the apple for both taste and color. If you keep the skins on your apples, please be sure to see the notes on cleaning apple skins. 
How To Clean Apples When NOT Peeling The Skins: Simply place the apples in a bowl of apple cider vinegar for approximately 20 minutes after you bring them in from the grocery store or before use. This strips away the waxes and pesticides used during the apple farming phase of an apple. 
Olives: If using unpitted olives, be careful of the pits when eating.
Make ahead: The vinaigrette can be made up to 5 days ahead and refrigerated. Rewhisk before using. The potatoes, eggs, and green beans can all be cooked up to 1 day ahead and refrigerated in separate containers. Cut and toss with vinaigrette right before serving.