Hey there!
Thanks for finding me (Christi Tasker) and P.S. This Rocks!
Who is Boyd & Christi Tasker?
With our first jobs being international business entrepreneurs and consultants for manufacturers, my husband, @ChefBoydTasker and I travel the world for work.
Because my Grandmother Martha said ladies go first…
Since I was eight, I've been a product designer, turned interior designer designing products for home decor and fashion accessories. Since 2003 (NOT 2013…really 2003), I have only marketed my retail store, interior design firm, private social club, events venue, speaking engagements and consulting services – all online myself and through influencers. Yep! 2003 was wayyyy before I considered myself an influencer. I still hate the word, but I love being the ONE that people come to when they want to know something or need great advice on their marketing, designs, project management or branding. In 2013, NBC News hired me as a social media correspondent. 
In his cute Americanized British accent with hand motions, Boyd is typically helping brands enter the USA from foreign countries or cost-saving brands already here through real estate negotiations or better business practices. No matter where we are, Boyd finds the best parking spaces, restaurants, and he always gets picked out of the crowd – watch this from our first trip to London:
In 2013, Boyd and I realized we were natural influencers. Even then influencers was not a word. That probably tells our age so I'll spill the beans because neither of us care. Mr. Tasker is 53, I am 44.
Our friends ranging from Fortune 500 CEOs to startup entrepreneurs and everyone in between constantly began to ask us for travel, restaurant, and hotel advice. After at least a hundred emails loaded with lists, links, and introductions by city, we couldn't offer personal emails anymore. Plus, in 2013, my first blog post was how I ended up owning and learning to kiteboard on Richard Branson's custom VIrgin kiteboard! 
Today, when we get emails or social media messages asking us for trip details, we send our friends to our blog, P.S. This Rocks TRAVEL SECTION which is all sorted by city or region. Organically we cover the following:
Travel by City
Travel Tips & Hacks
Interior Design – From hotels, showhouses, or homes of our personal friends – I love and appreciate all types of interiors, the designers, and the manufacturing process.
Parenting advice from helping FIVE girls grow into FIVE FINE YOUNG LADIES, and of course my favorite –
Being my personal chef when we're at home, Boyd has a knack for food, restaurants, and experiences. for lists of cool places to go to various cities or regions globally.
You can sort our TRAVELS by region, see my INTERIOR DESIGN blog posts,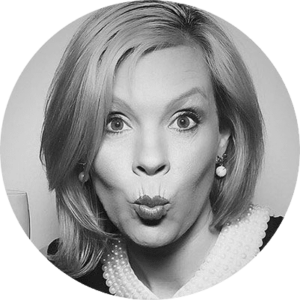 CHRISTI TASKER
P.S. You're entering my life as a serial globetrotter & entrepreneur living in Miami.
ENTER YOUR DETAILS FOR MY FREE TRAVEL TIPS, EXCLUSIVE RECIPES, HOME DECOR INSPIRATION & LIFESTYLE HACKS