Karl Lagerfeld's First Latin American Fashion Collection
When Chanel models walked El Paseo del Prado in Havana, I should have been there, but I wasn't. However, months later in December, during Christmas, I was in Paris. And I had the pleasure of standing in the foyer Coco Chanel's own apartment. International celebrities may have graced the red carpet in Havana as Chanel, the ultimate in worldwide fashion staged its first Latin American catwalk show last May, but my experience in the Chanel boutique below Coco's apartment was quite unexpected.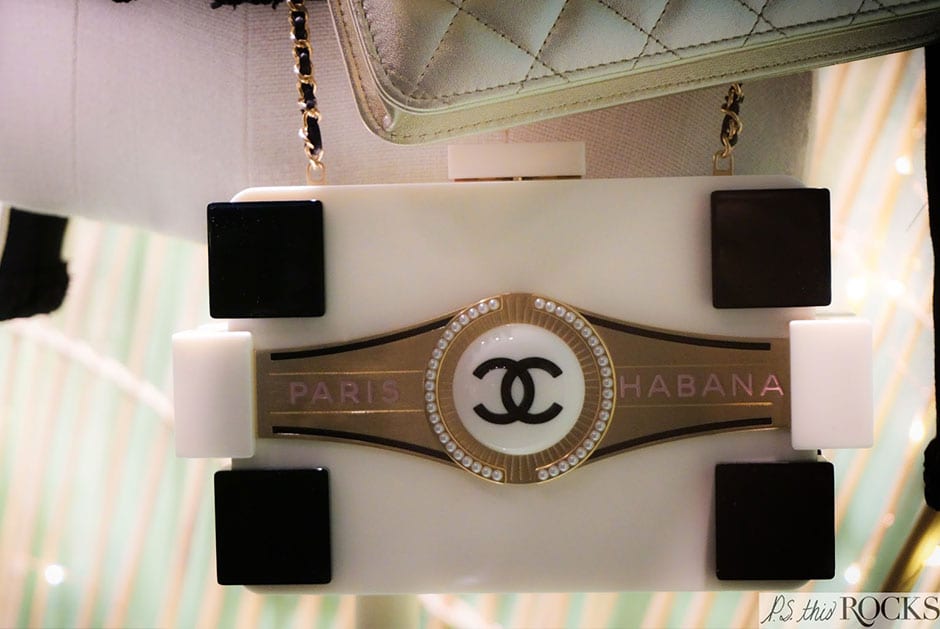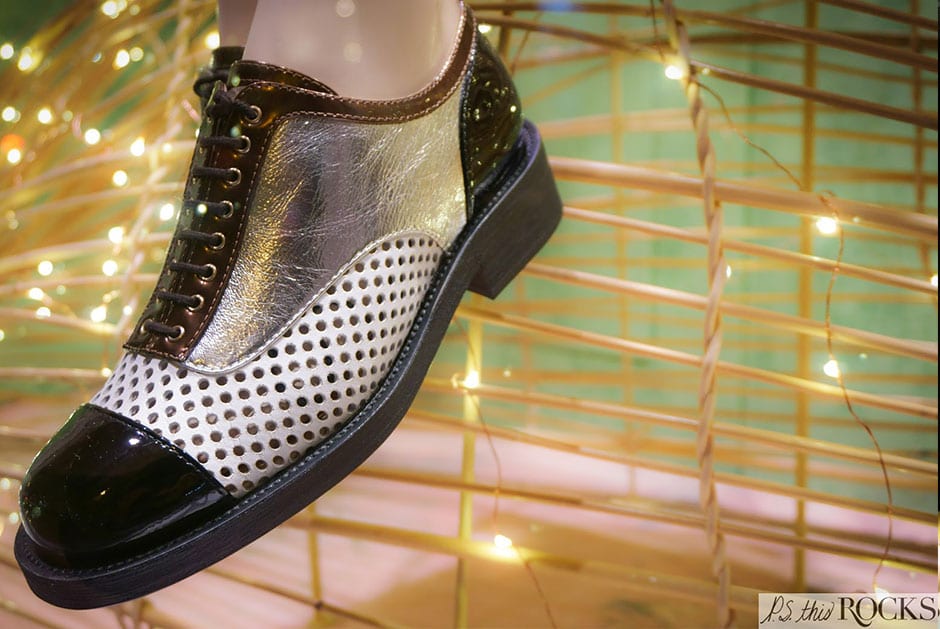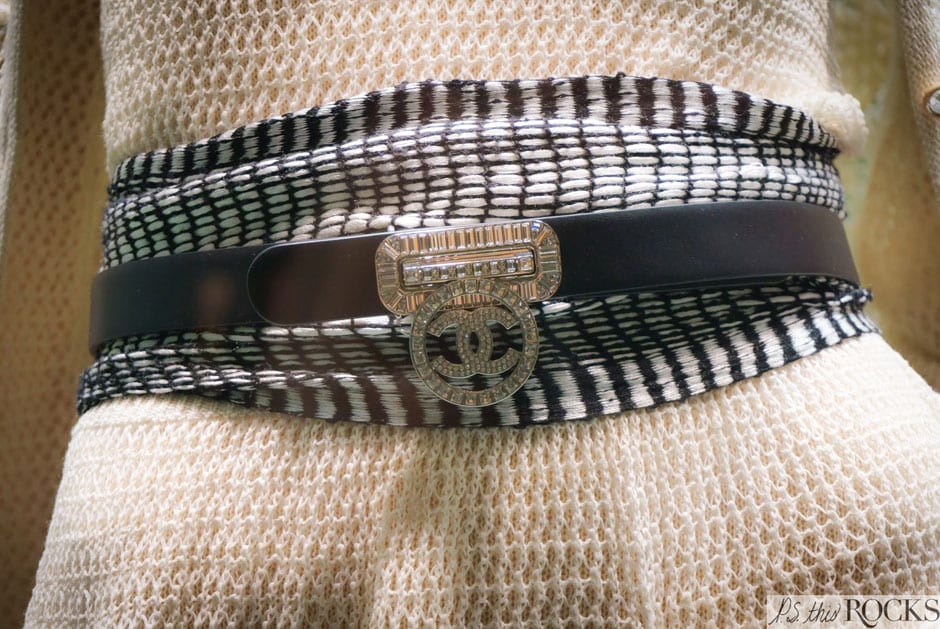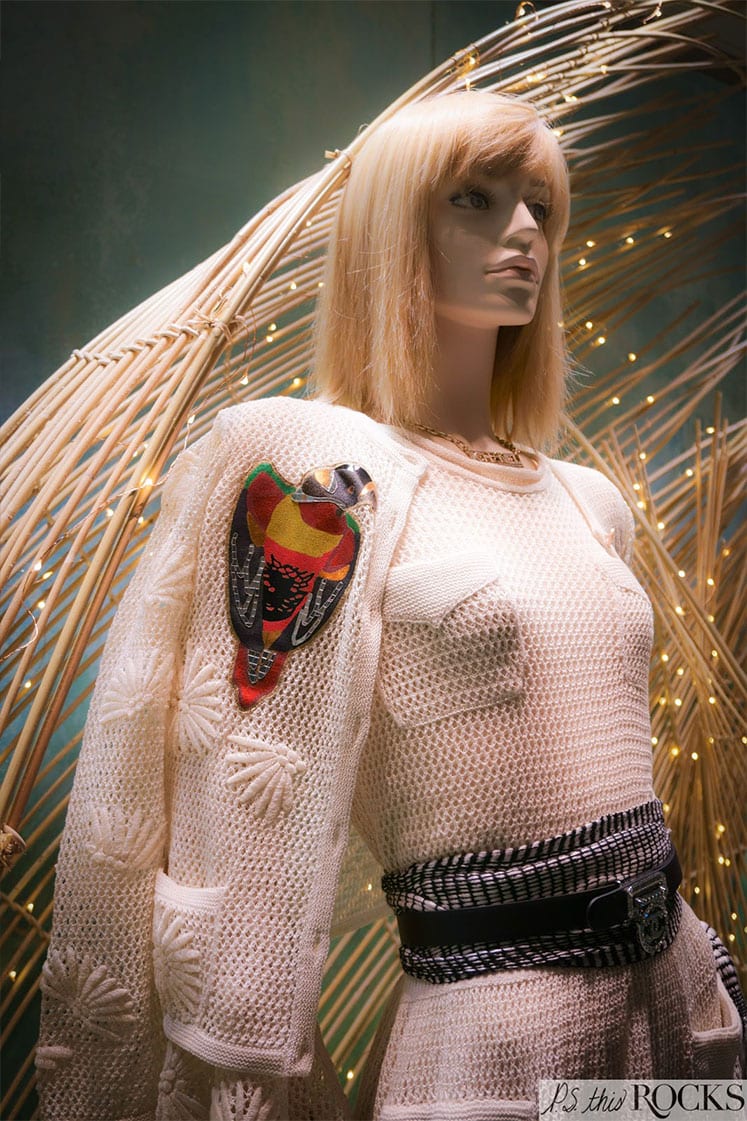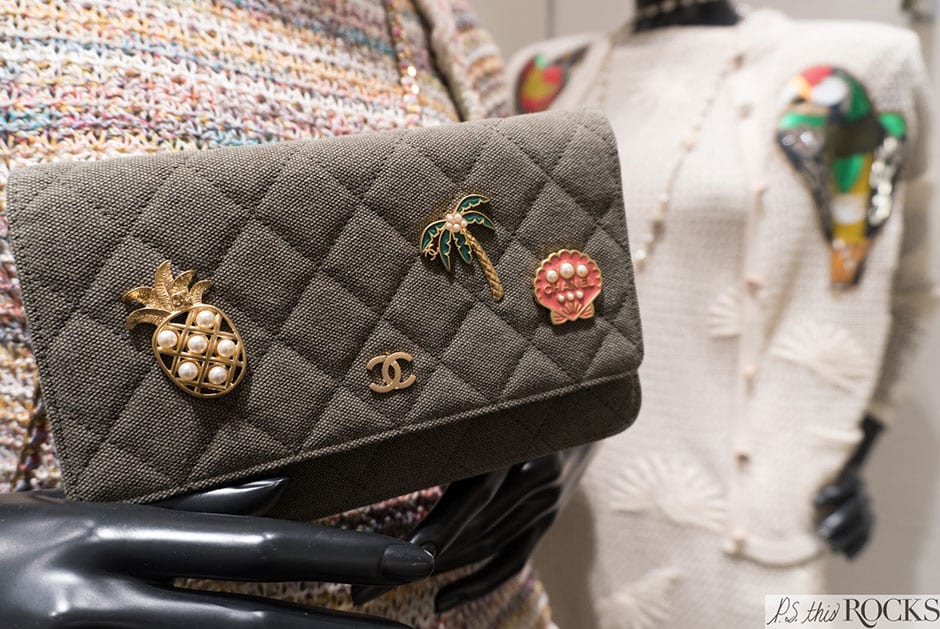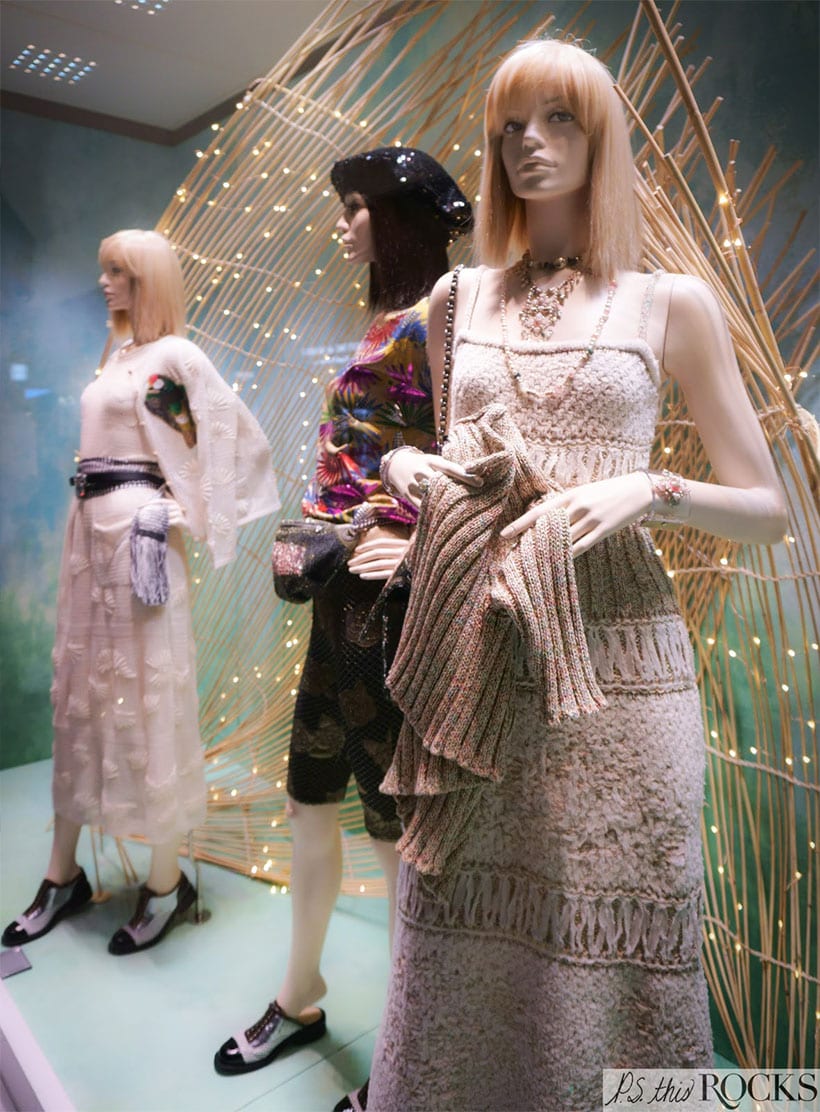 With all thanks to my awesome travel planning husband, Boyd (@ChefBoydTasker), we stayed at the awesome Italian hotel next door to the apartment that once belonged to the icon herself. I knew that when we got out of our Uber, that we were in a good neighborhood because of CHANEL. I just didn't know how good it really was. The eye-candy started as I window shopped…
I love the multiple broaches on the basic white fedora with the black band….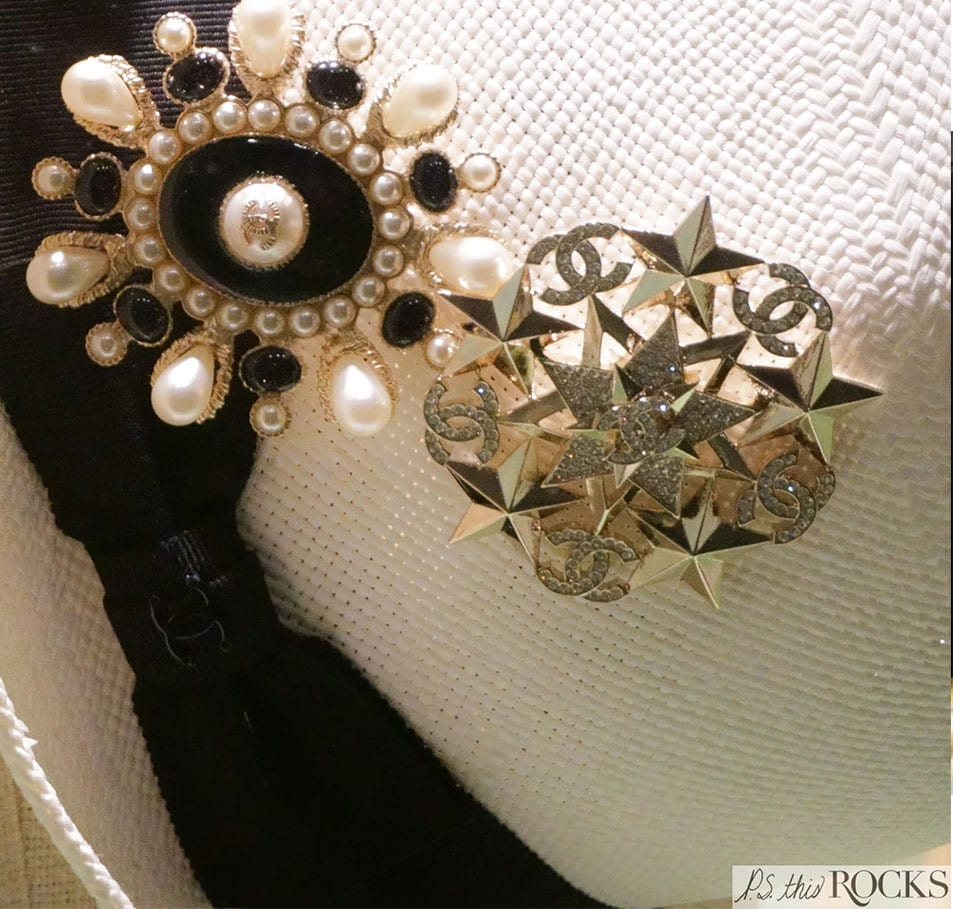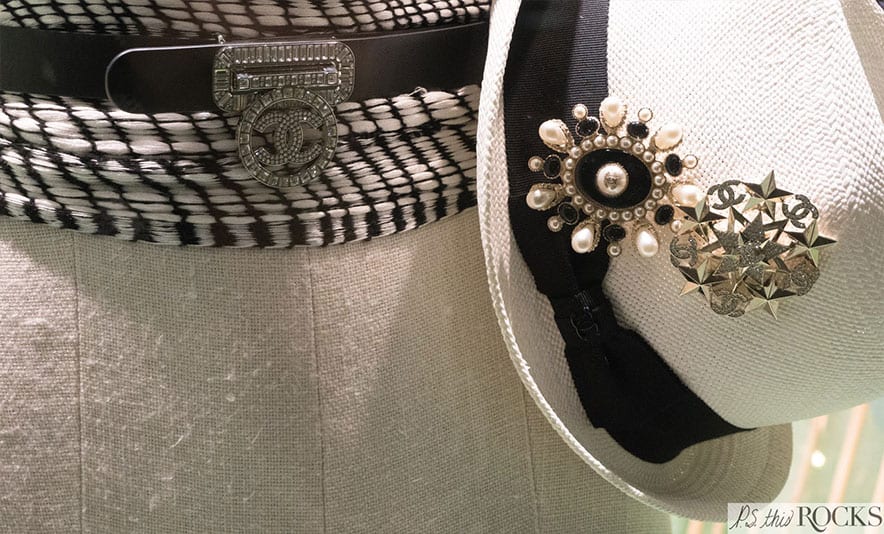 The layered ruffle lace top is so feminine….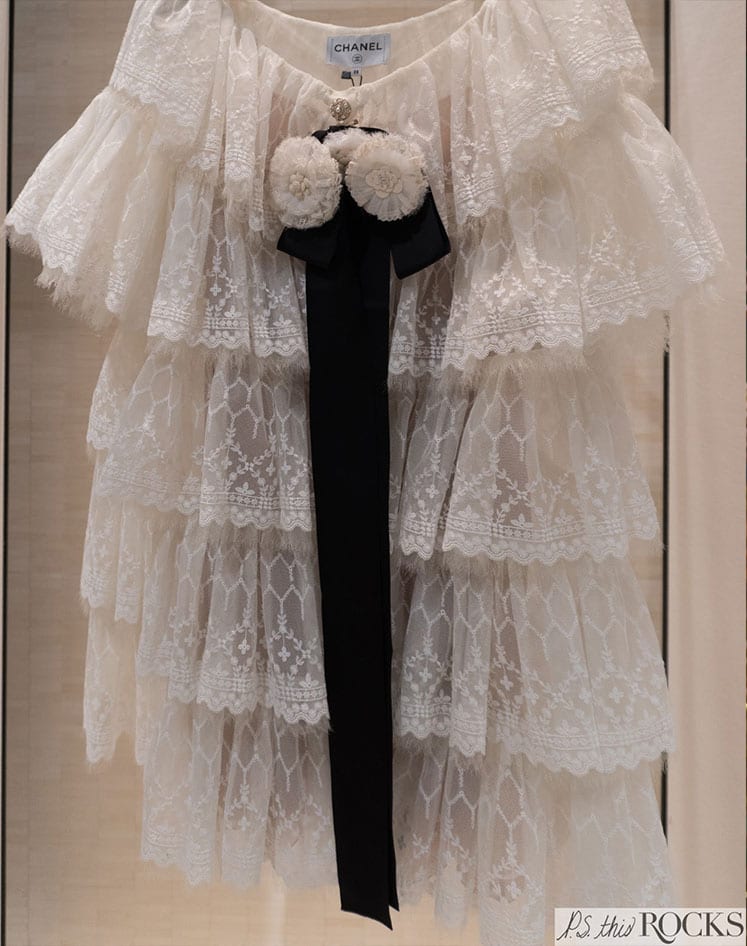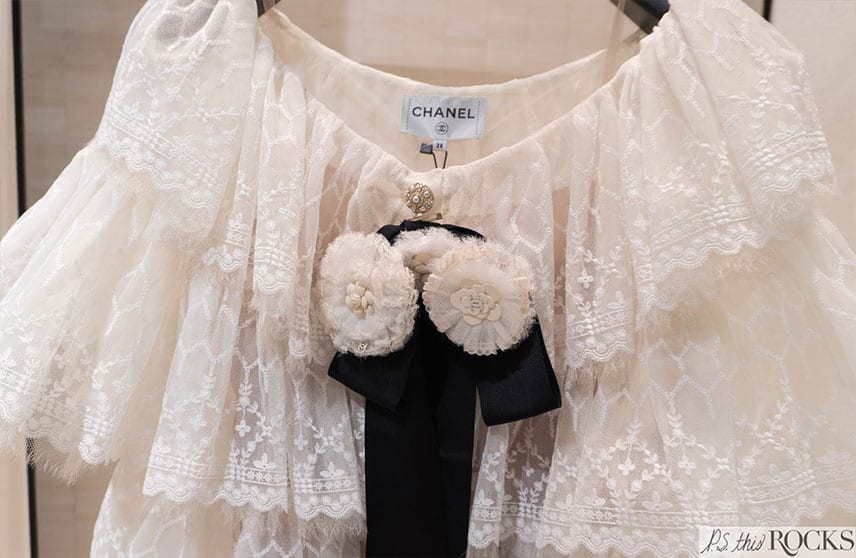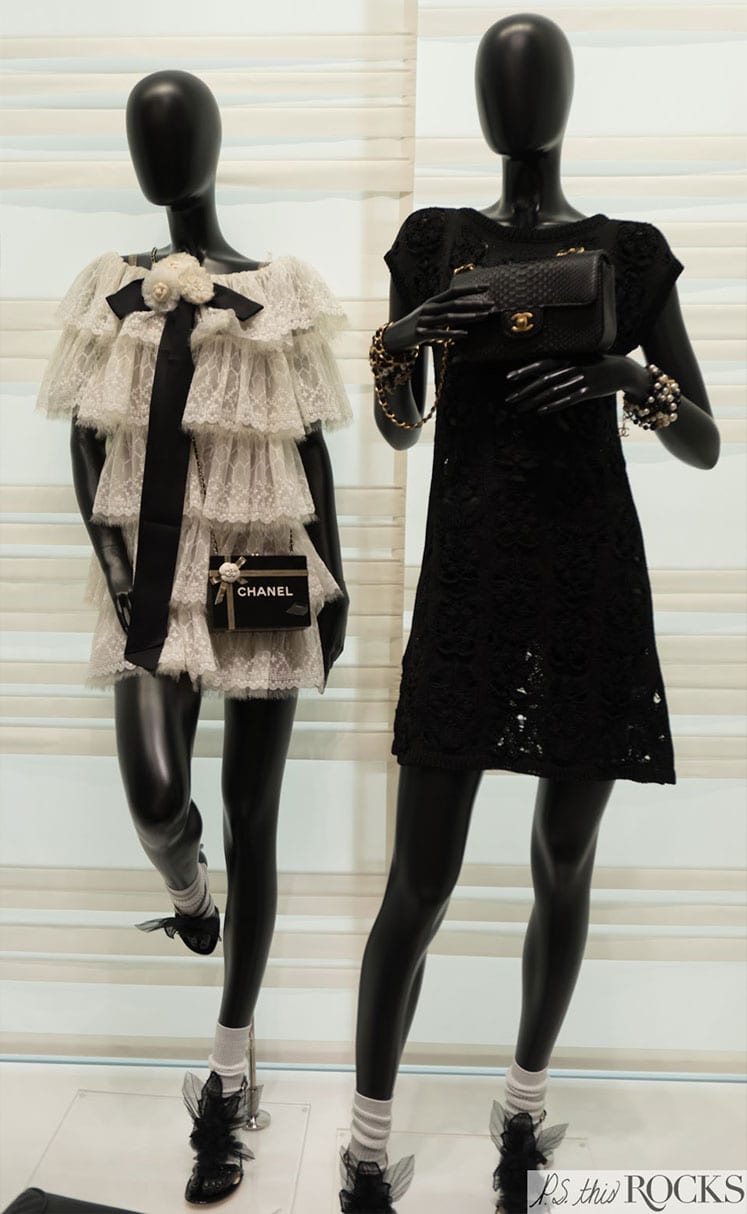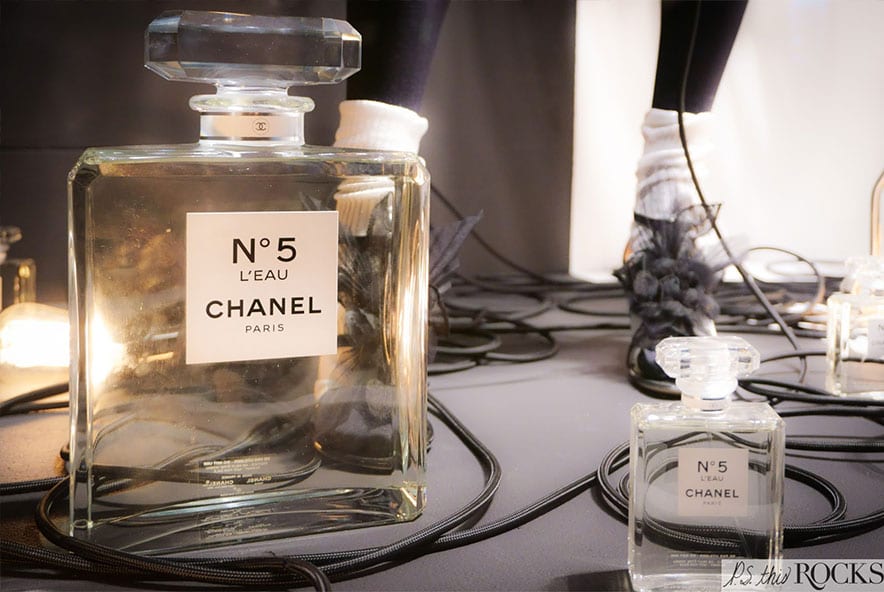 Look what was hiding behind the No. 5 perfume bottle…..black strappy, open toed heels with mesh CHANEL roses…. #todiefor… especially considering this is permission to wear white socks with heels!

For those of you who know me, I can't fit into Chanel couture but I do love the purses, hats, scarves, sunglasses and being inspired by Karl Lagerfeld's collections for CHANEL. Plus being a marketer and brander by nature with a good eye for style….I love the way CHANEL makes a woman feel! So what do I take pride in? Helping the boutique sales ladies sell more CHANEL just by walking in with my camera.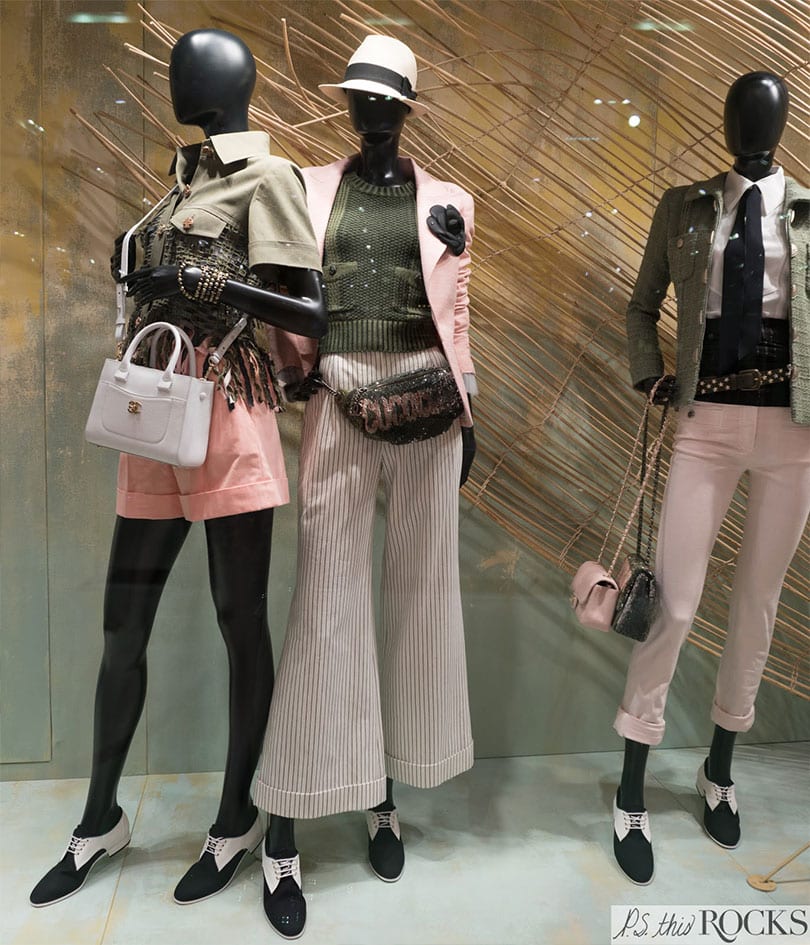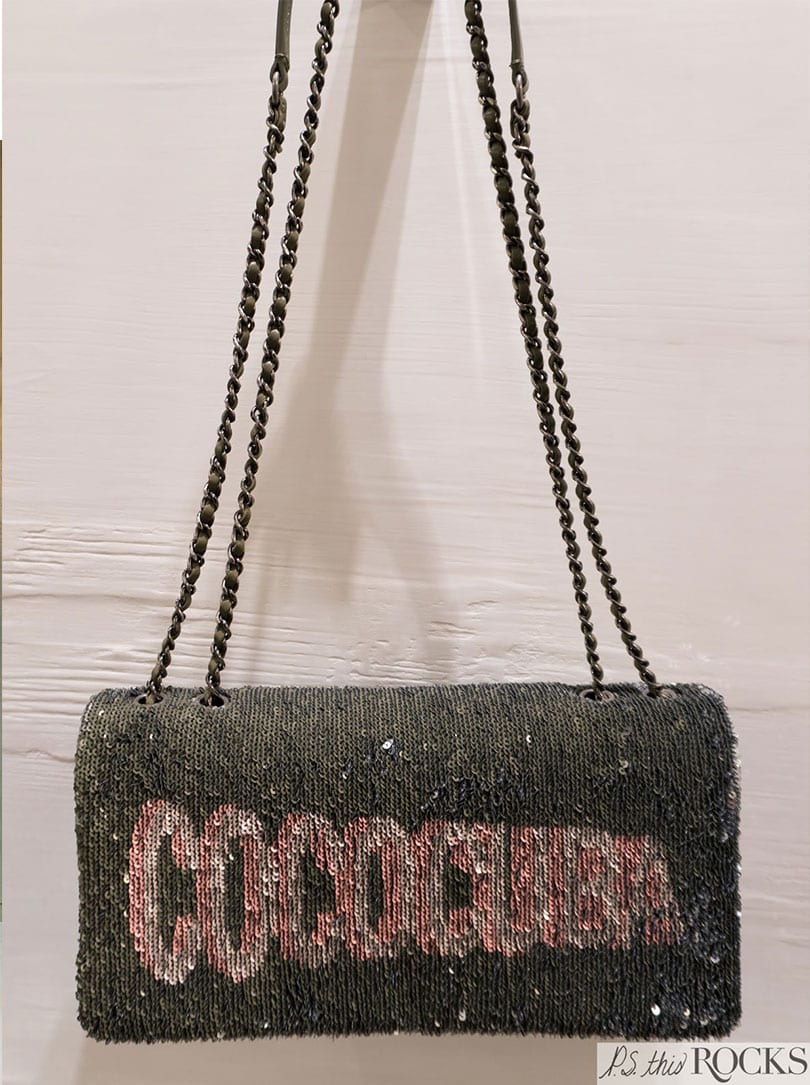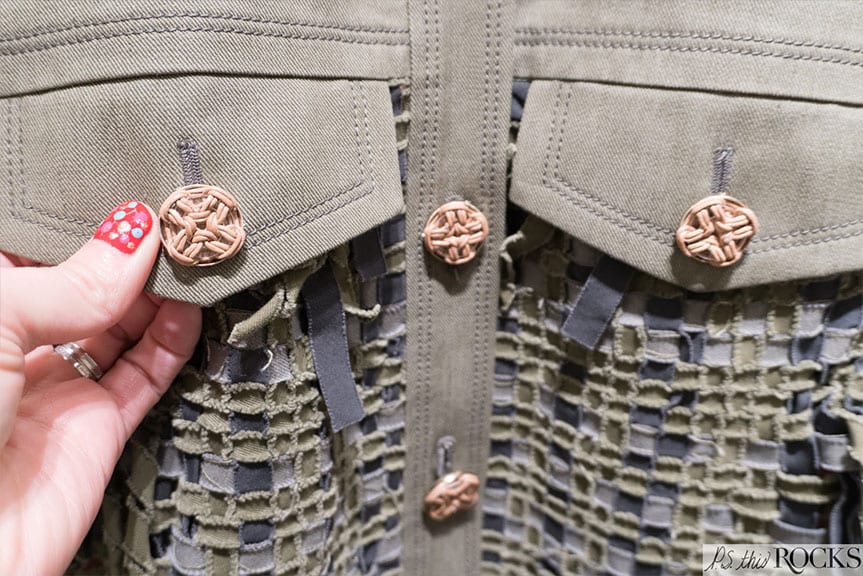 The nostalgic graphic prints and colors in the Coco Cuba collection are soft, sweet and subtly feminine… and oh, sooooo… #CUBA!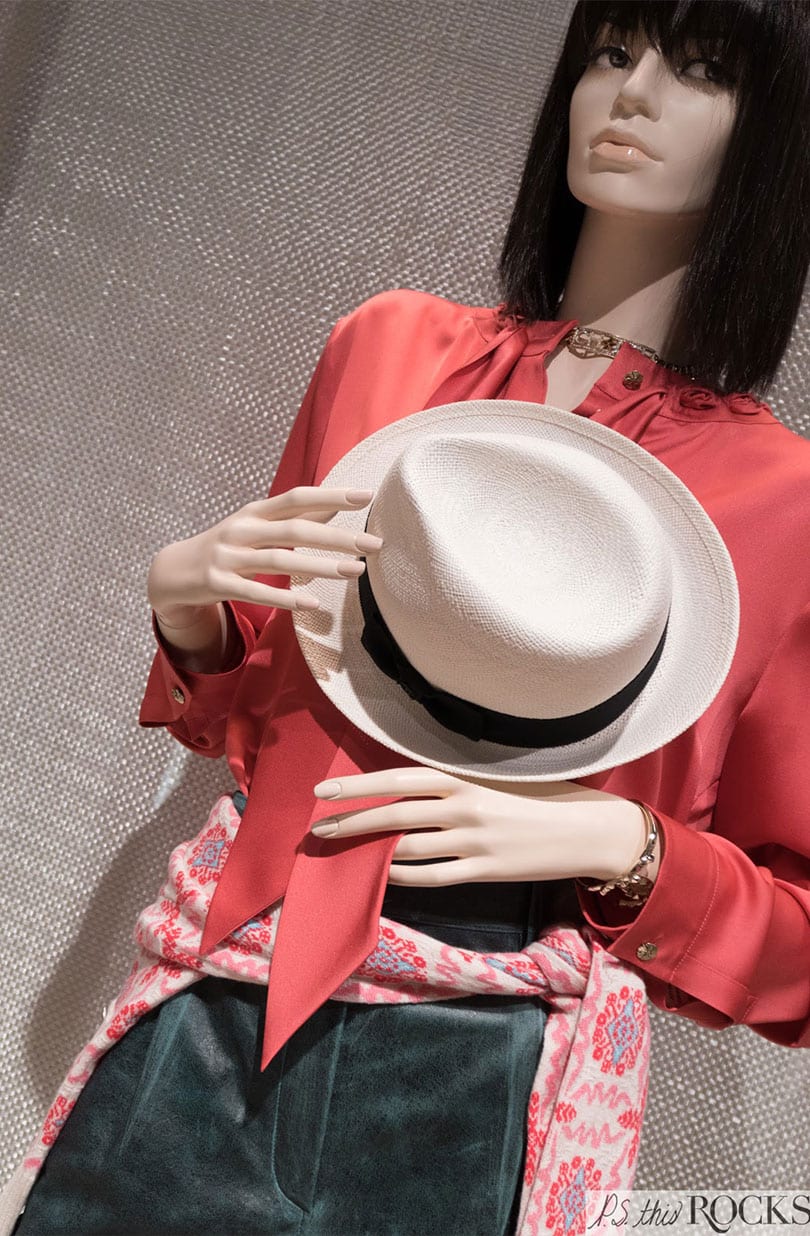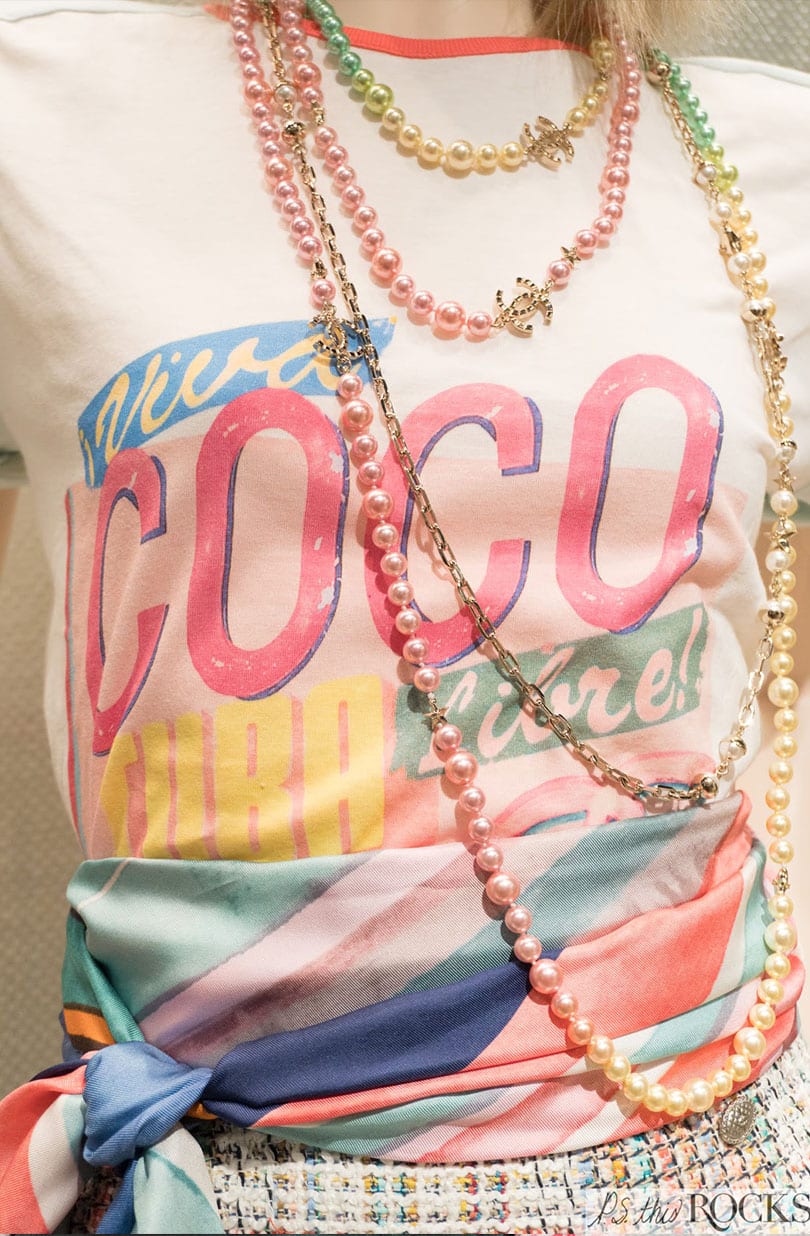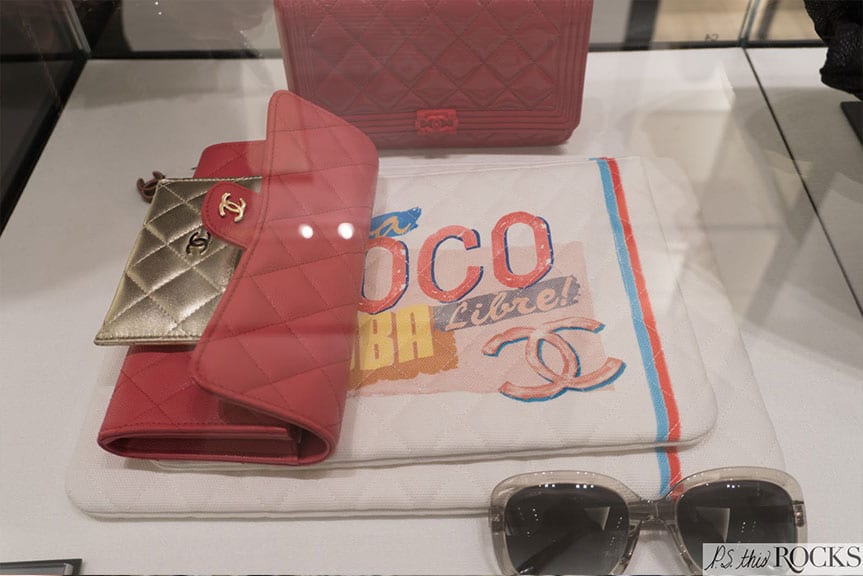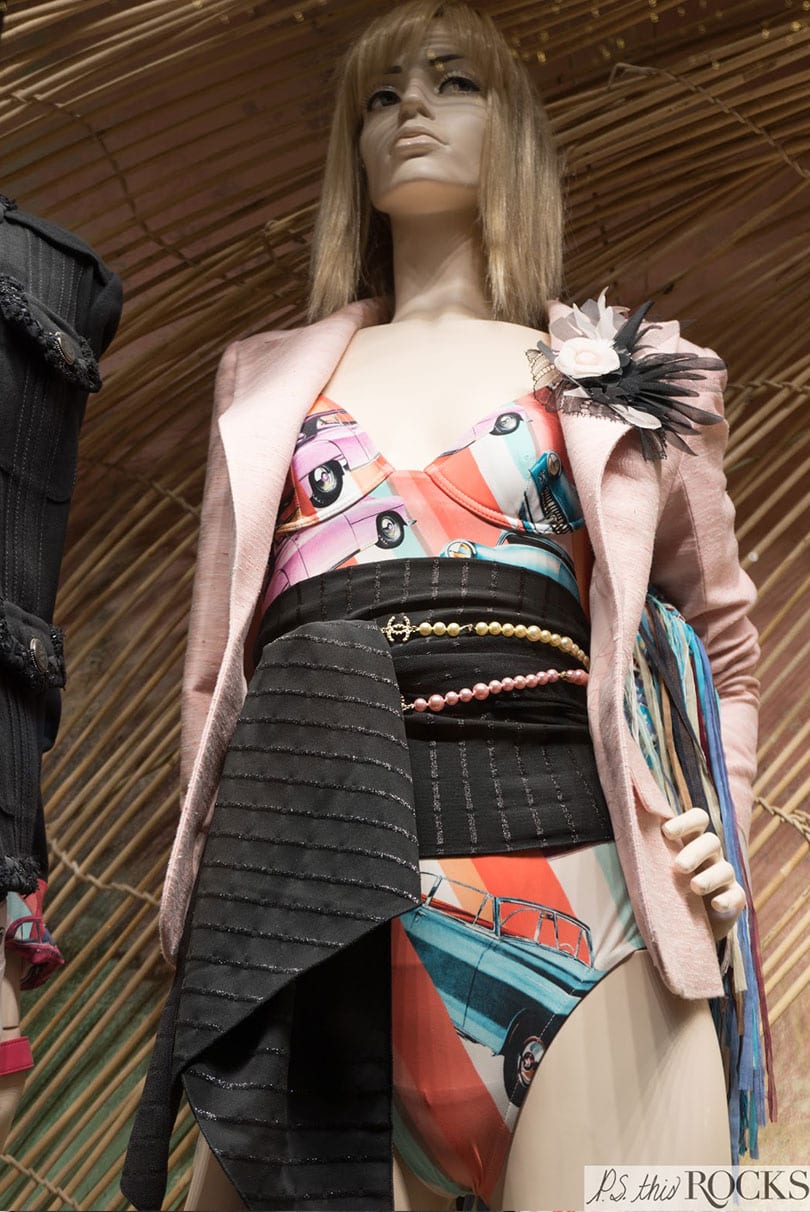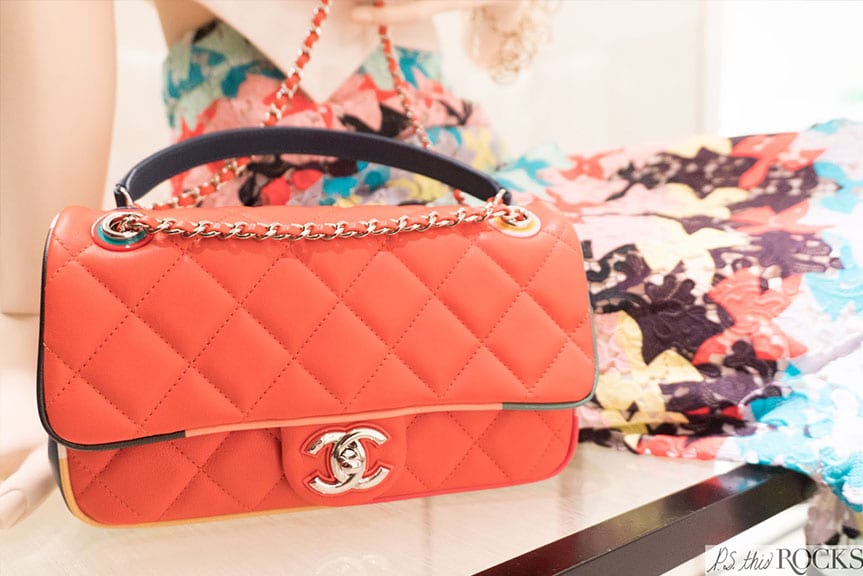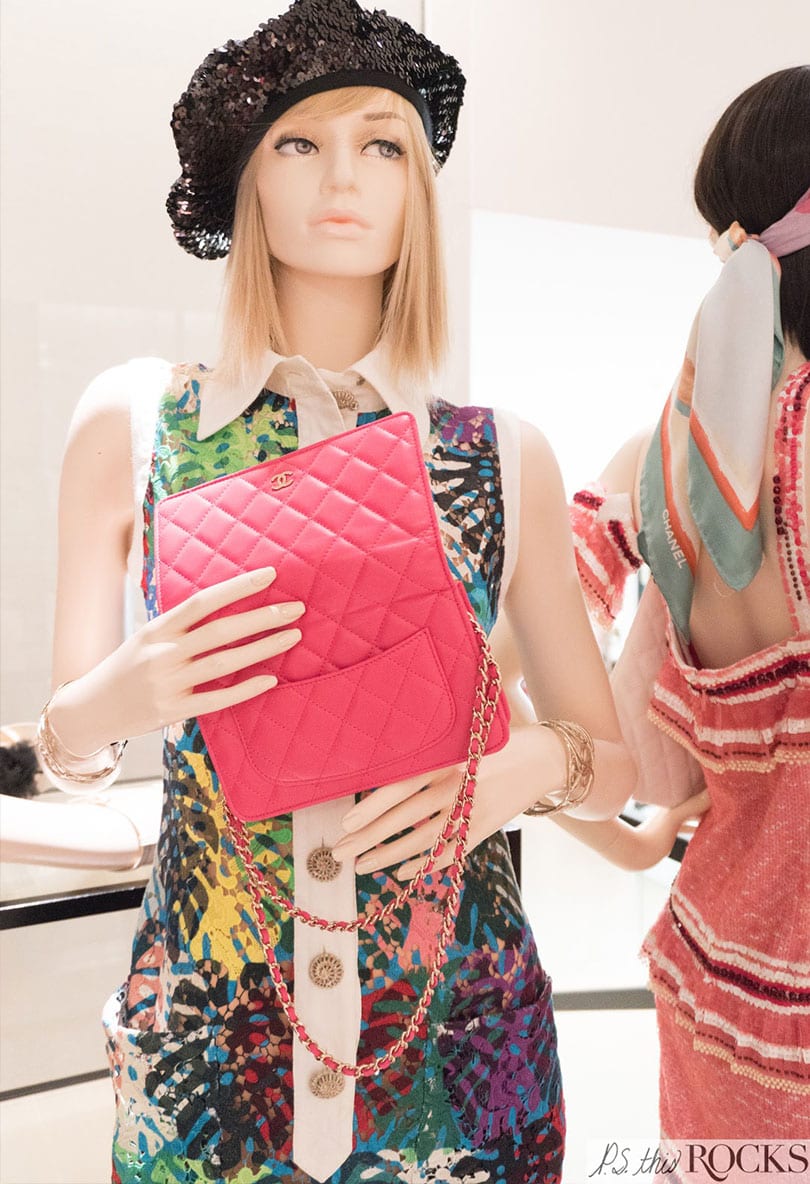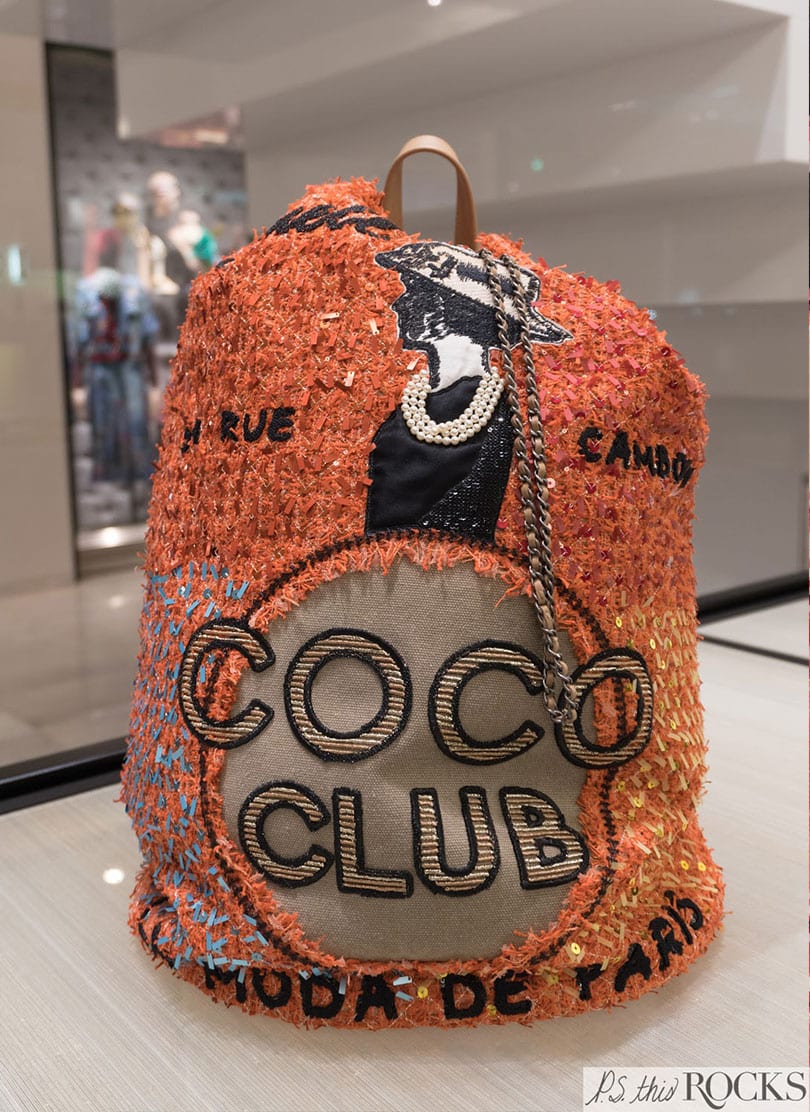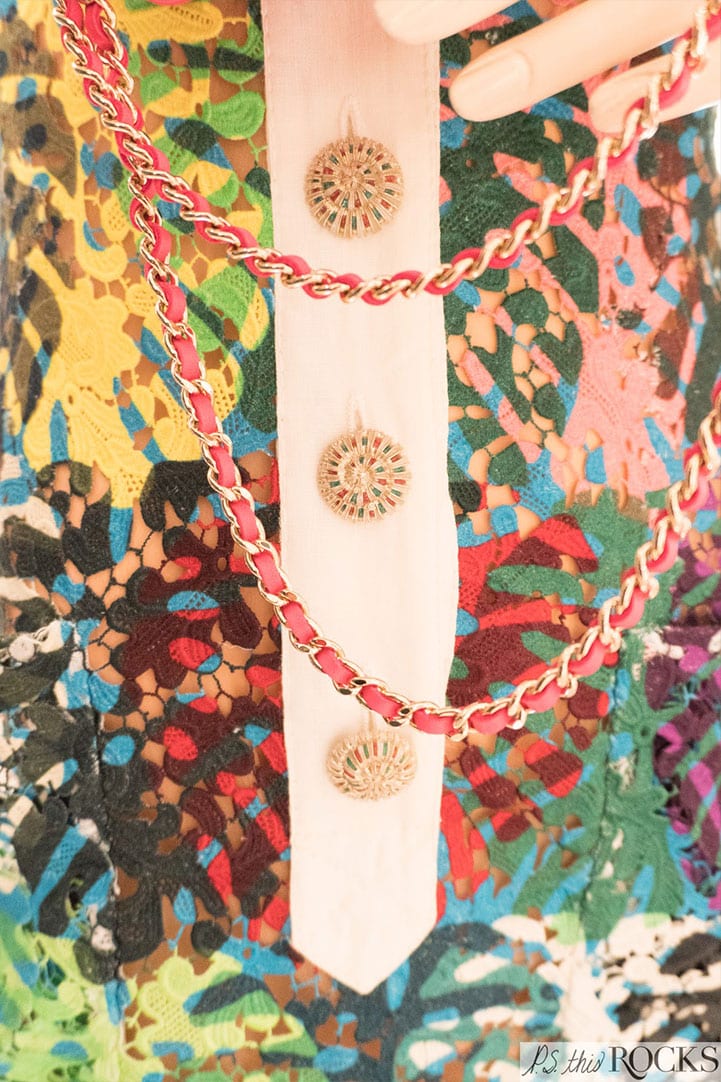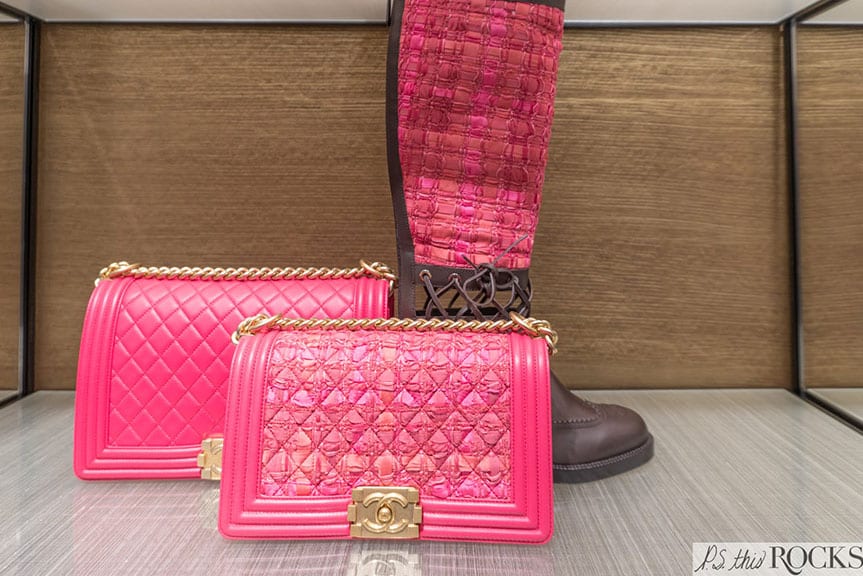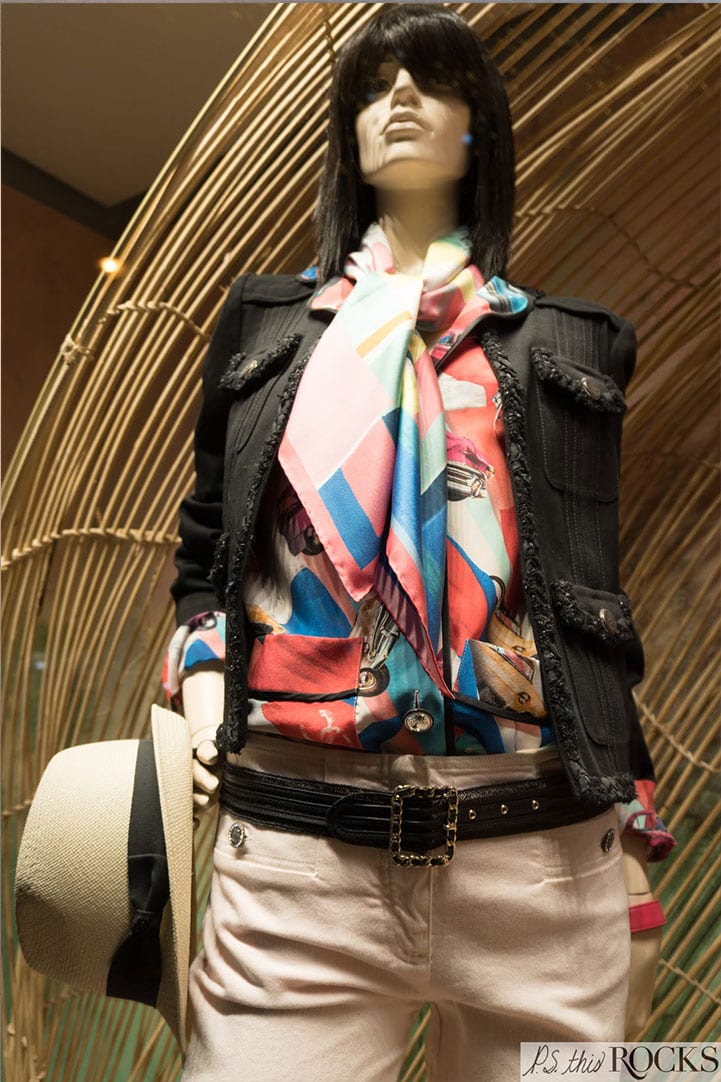 Thanks for touring Chanel with me. Comment below if you'd like to receive this CHANEL postcard direct from Paris….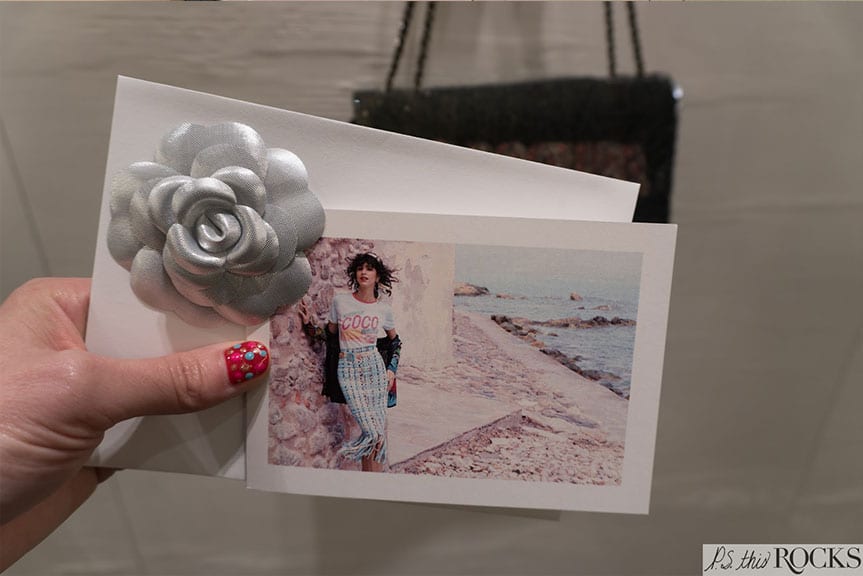 If I were you, I would be asking…what does Chanel's apartment look like? And I desperately want to show you! Here's a sneak peek of the foyer and grand staircase. The upstairs is currently being renovated for all of the couture fittings. I'll show you the upstairs as soon as the renovation is complete. We are hoping to film a couture fitting so that you can get the real life CHANEL couture experience….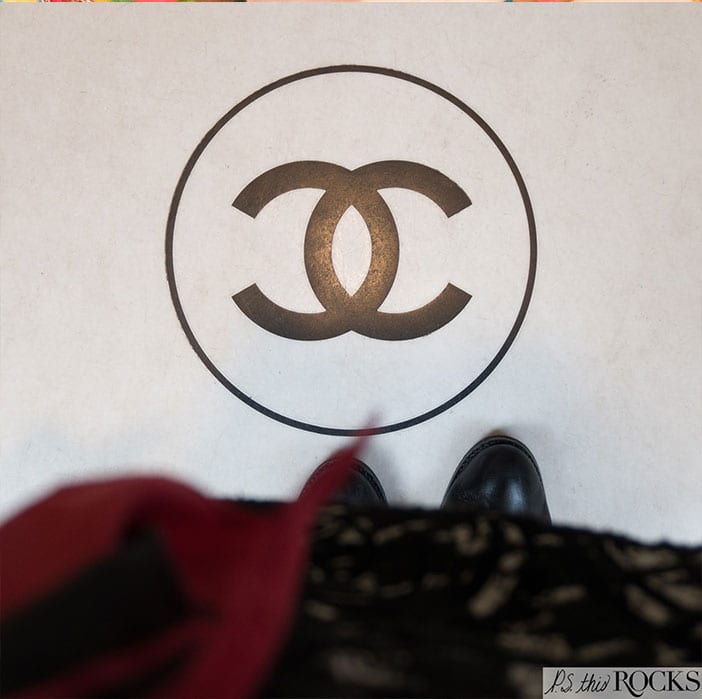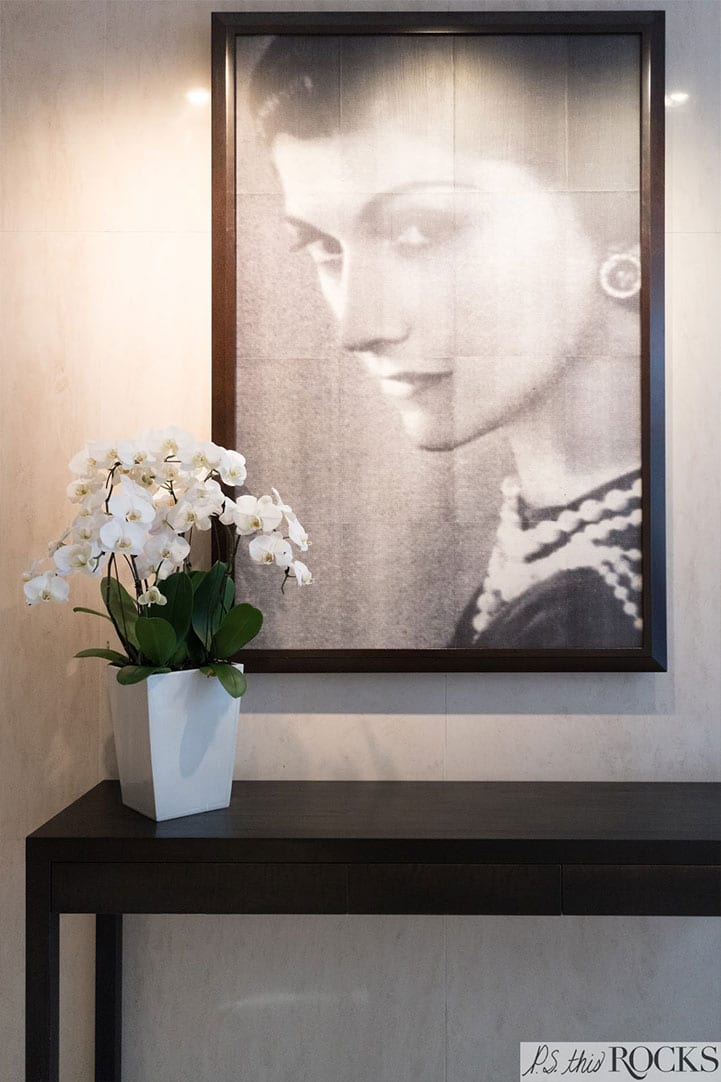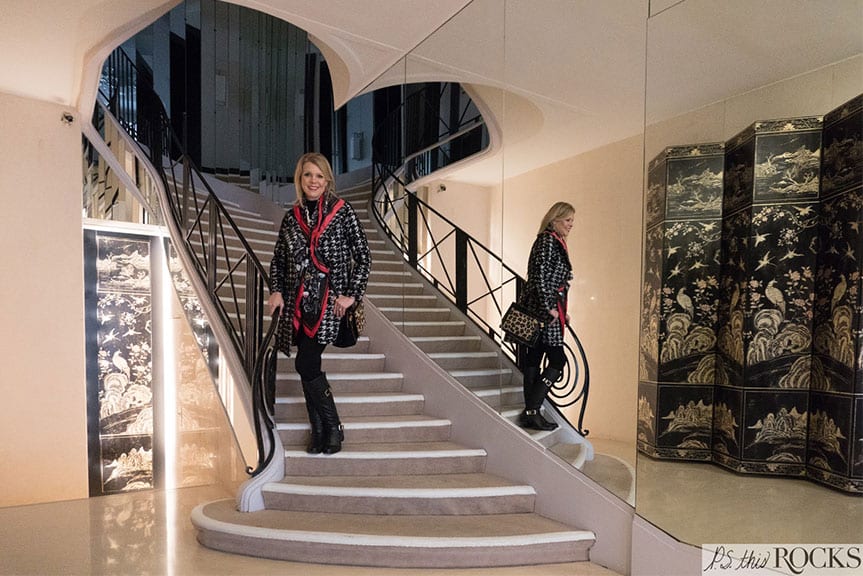 I hope you enjoyed a fraction of the eye-candy of colors and textures through the CHANEL close ups! The Caribbean colors of Cuba are almost as awesome as the Cuban people and coffee. Boyd and I have the pleasure of living among our Cuban neighbors in Miami. You won't find a more laid back, chill group of people.
In the near future, when my passport is back from the passport hospital, I will be heading to Havana. Sign up for notifications and come along for the journey.
Until then, meet us in Paris for Fashion & Design week this week.
Watch the Chanel Cruise runway show here: